Asylum seekers with life-threatening medical conditions held in Australia's offshore detention regime are facing treatment delays so severe that a whistleblower fears it may cost them their lives, in a growing crisis in the nation's controversial detention system.

Nick Martin is the most senior official deployed on the remote Pacific nation of Nauru ever to publicly speak out about Australia's offshore immigration system, as part of a joint investigation between BuzzFeed News and the Australian Broadcasting Corporation (ABC).
He alleges that patients with breast lumps, kidney stones and neurological damage were delayed diagnostic treatments; and that severely diabetic asylum seekers held within the detention regime are at risk of going blind.

Patients who needed medical facilities that were not available on the island had to be transferred to the Papua New Guinea (PNG) capital of Port Moresby, or Australia — but often Australian officials would delay these transfers, worsening the patients' medical conditions and potentially endangering their lives.

The allegations he levels are backed by an extensive cache of leaked documents obtained by BuzzFeed News and the ABC. They show that Martin is not alone. His views are widely shared by other medical practitioners on Nauru contracted by the Australian government.

The 43-year-old British national worked as a doctor in some of the toughest places in the world over 16 years in the British Royal Navy. As surgeon lieutenant commander, he served in submarines in the Persian Gulf, took fire in Afghanistan and was deployed in Kosovo and the Balkans.

But what he saw from November 2016 to August 2017 working as senior medical officer at Australia's offshore detention centre on Nauru shocked him.
"The people I saw in Nauru, and the state they were in after being locked up there for three or four years, to me was in a way more traumatic than anything I'd seen in Afghanistan," Martin said.
"I feel quite ashamed to have been part of it. I tried my best for those patients. I kept going back to do my best for these patients but I feel I've let them all down. The Australian government has certainly let them down."
Martin sets out serious allegations of medical failures by the Australian government in its care of asylum seekers and refugees.
"If you are a brittle diabetic then you run the risk of going blind, kidney failure — you have massive cardiovascular complications," Martin said. "Your life span is significantly shortened."
Martin remembered one man whose "eyesight was deteriorating, his health was suffering immensely". But he said that "we couldn't get him the treatment he needed."


Evacuation deadlines set by Martin and his staff were frequently "reached and breached" by the Australian government, which he holds ultimately responsible for the delays.

"Every clinical decision that you made was being questioned by a non-medic," Martin said. "I had never had that in the forces. Your expertise and your autonomy was respected in the Royal Navy but in [Australia's] border force you did absolutely feel there was a political influence on the clinical cases."
The documents obtained by BuzzFeed News and the ABC reveal that these problems are widespread, and ongoing. In one leaked email dated May 2017, a health services manager on Nauru identified five serious cases where asylum seekers had been waiting for months beyond medically recommended timeframes without treatment. In one case an asylum seeker had been waiting for 12 months for medical transfer when the recommended treatment time was one month.
The manager wrote that "All remain symptomatic and some with symptoms worsening". The manager blamed the delays on Australian officials "not actioning and not making a decision", and said it was breaking down their relationships with patients.
Martin also wrote a letter to his superiors, backed by three medical colleagues, setting out major flaws at the Nauru hospital. He outlined shocking failures in services at the hospital, including the treatment of one refugee, who received six referrals to the hospital, and had been waiting 18 months for an MRI scan. At the hospital, doctors kept no notes on the patient's case.
"If I referred a patient in Australia to a hospital where I knew that no form of clinical notes would be kept, no feedback would be given and often the referral would be lost or ignored even after repeated attempts to get the patient seen, I would expect to be up before the courts on a culpable negligence charge, along with the hospital," Martin wrote in the letter.
"From a clinical perspective of duty of care we are failing our patients, by knowingly referring them to a system that does them a clinical injustice."
In a rare admission, another senior official from International Health and Medical Services (IHMS), the company which employed Martin, said he had also raised issues with the Australian government "without a satisfactory response". He said that Australia had placed "extreme limitations" on the types of patients who could seek treatment in Australia, and charged that patients are "entirely at the mercy" of decisions by Australian Border Force (ABF) officers.
The Australian government has sent more than 700 men, women and children to Nauru, and more than 1,300 men to Manus Island in Papua New Guinea, as part of Australia's controversial immigration detention regime.

Asylum seekers who attempted to arrive in Australia by boat, fleeing wars and persecution in Iran, Afghanistan, Sri Lanka and Myanmar, have been held in these locations for more than four years.
Martin's revelations are likely to place further pressure on the Australian prime minister Malcolm Turnbull to resettle refugees held in offshore detention.
Under a deal struck with the former US president Barack Obama, some refugees would be reconsidered for resettlement in the US. But president Donald Trump, who told Turnbull he opposed taking in Australia's refugees, has just announced the lowest refugee intake into the US in more than three decades. Just 50 refugees have been resettled from Nauru and Manus Island in the last 12 months.
Martin warns of a growing crisis on Nauru, where refugees are allowed to stay for 20 years on a temporary protection visa. IHMS, which employed a contingent of Australian medical professionals, is due to cease its contract in February 2018, leaving hundreds of asylum seekers potentially without any contracted clinical care.
Australia's detention centre on Manus Island is also set to close on October 31. Refugees at that centre have been offered a chance to voluntarily relocate to Nauru, which could put an additional strain on medical services.
Despite a massive injection of funding from Australia to the hospital, the local Nauruan medical facilities lack resources.
"It was chronically under-equipped and would routinely run out of basic equipment, whether it be linen or fluids or paper for the EEG machine," Martin said.
Martin's decision to speak out follows the Australian government's moves to weaken gag laws around the immigration detention regime that can see whistleblowers jailed for two years.
Australia's immigration minister Peter Dutton told Australia's parliament in September 2017 that "there must be a balance between the competing interests of transparent, open and accountable government with the necessity of protecting certain information".
Martin said: "I felt I could no longer keep my conscience clear by doing what I was doing, seeing what I was seeing and not saying something."
A spokesman for Australia's immigration department said healthcare decisions are made "on a case by case basis according to clinical need".

"No-one died on my watch," Martin said, "but really that is just through luck."

In November 2016, Martin put up his hand to work on Nauru. He is a permanent resident in Australia and lives in regional NSW with his wife and children.

It was a decision driven partly by duty. He has spent much of his life serving in the wars that created asylum seekers and refugees. This was an opportunity for him to serve them.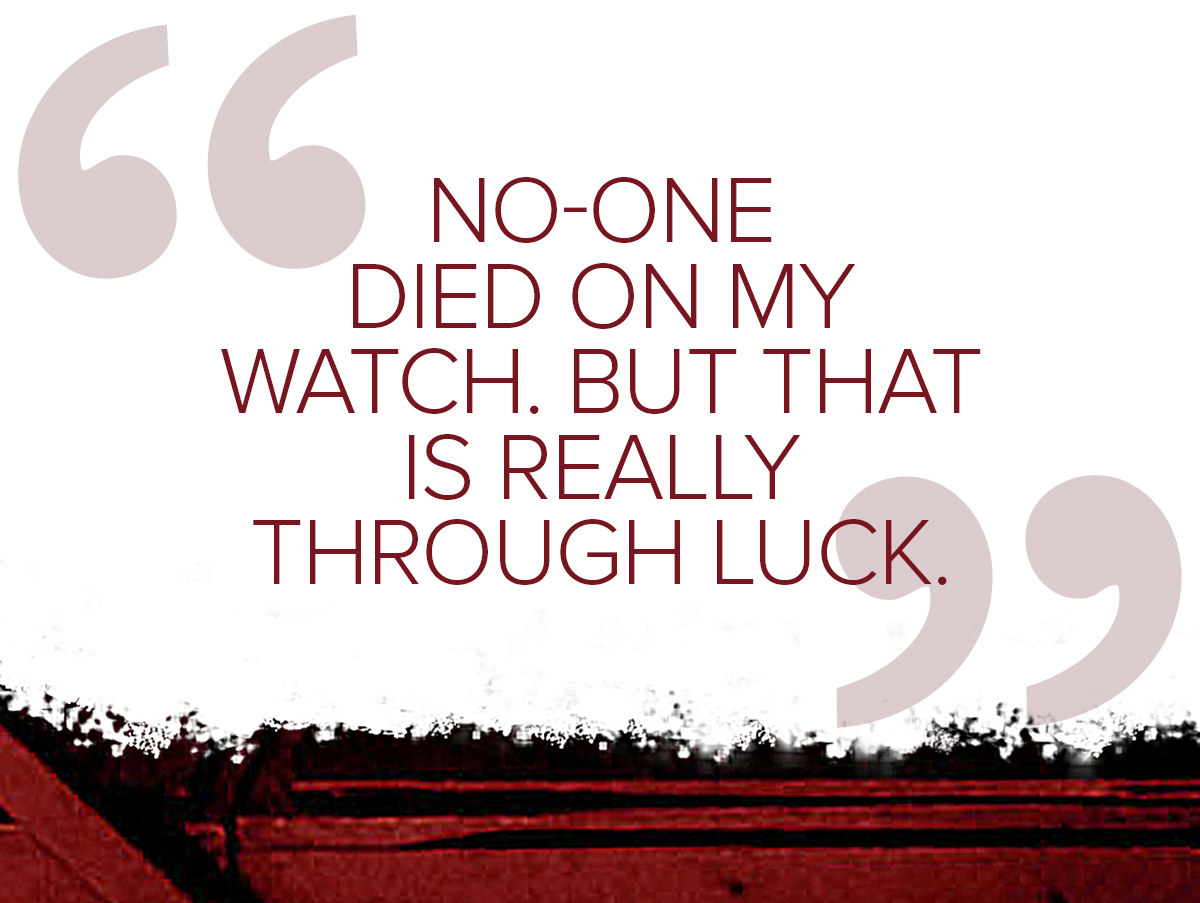 "I went into the job wanting to do my best as a doctor," he said.
But it was also a personal decision.
During World War II Martin's grandfather Bernard Quin was stationed on Nauru while the Japanese were bombing the island. He was one of a handful of Western physicians who stayed during the raids to tend to local civilians after the Japanese invaded.
"He was beheaded by the Japanese in 1943," Martin said. "He is revered in Nauru." Some Nauruans are named Quin in his honour.
"They still hold him in high regard," Martin said. "So it was good to be able to go to Nauru just as a way of, in some way of honouring his memory."
The Pacific island of Nauru is 4,190km from the Australian mainland. While it was at one point one of the richest nations per capita in the world from a phosphate mining boom, by the 1990s Nauru's tropical flora and blossoming economy had been ravaged.
Its economy was saved by Australia. But now, it balanced its chequebook not by shipping minerals offshore, but by shipping people onshore.
The country signed on to Australia's "Pacific Solution" in 2012, which was designed to deter asylum seekers from arriving by boat to Australia. Any asylum seeker who attempted to arrive on Australian shores by boat would be sent to a detention centre on Nauru or Papua New Guinea.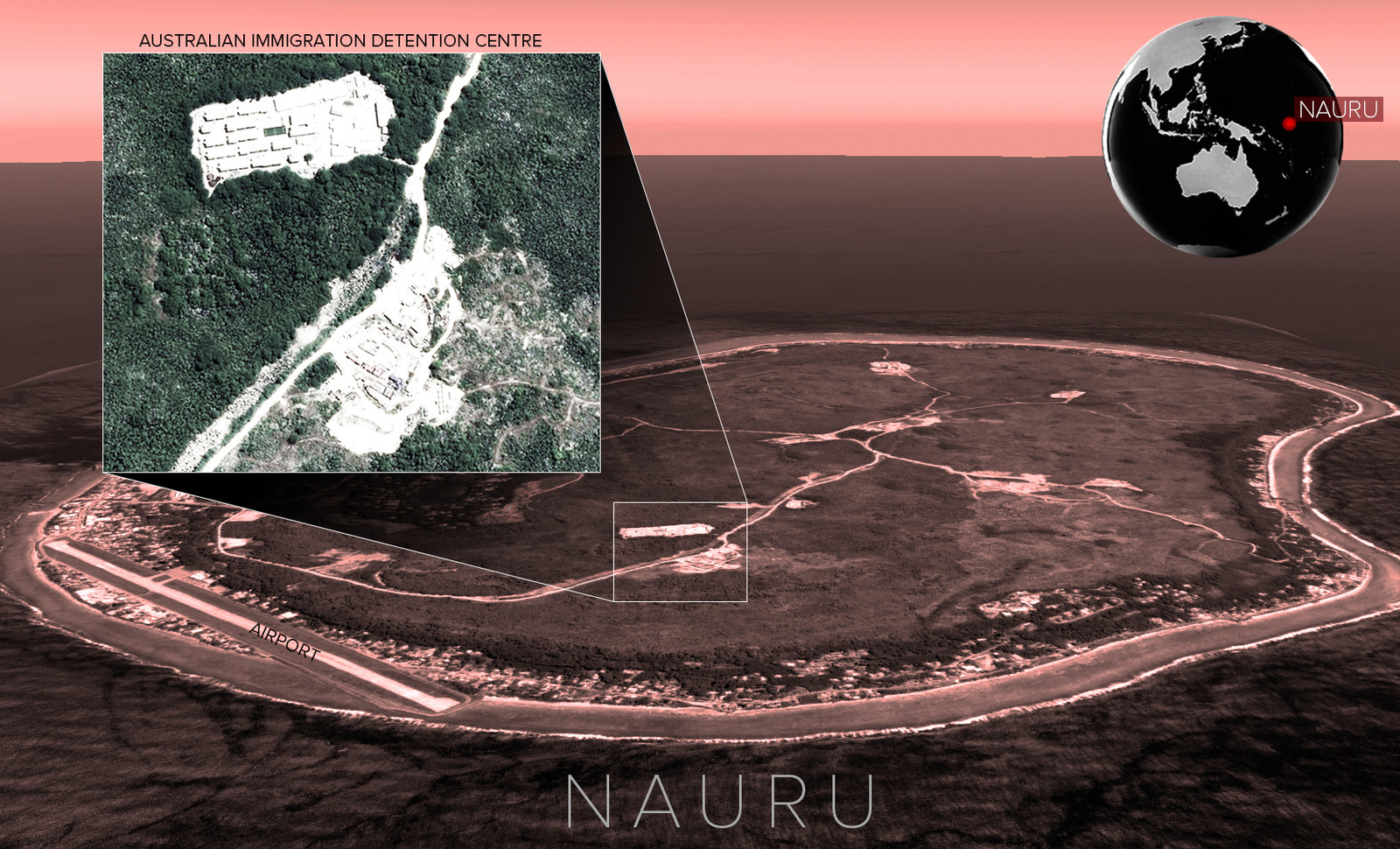 When he arrived on Nauru Martin was confronted with the same sight that hundreds of Australian staff at the detention centre saw: a tiny island of just 21 square kilometres. Smaller than some airports.

Australia has privatised the management of the Nauru and Manus Island detention centres. Martin's employer IHMS is a subsidiary of for-profit healthcare giant International SOS.

Martin's first impressions were of a rundown, almost derelict island nation. Skeletons of buildings, the ghosts of old phosphate mines, dotted the dusty roads of the island. Occasionally, ordnance from World War II would be dug out of the ground.
He was toured through the three detention facilities that house asylum seekers on the island and a fourth, Fly Camp, in which some refugees also stay.

Accommodation varies from air conditioned buildings to run down tents with mould on the walls. The facilities have been designated "open detention" since 2015, which means asylum seekers may come and go during the day.
He was put in charge of a small clinic with a team of medical staff to deliver healthcare for asylum seekers. He described it as "a souped-up sick bay". Yet in a country with rudimentary healthcare services, it surpassed anything the local hospitals could deliver.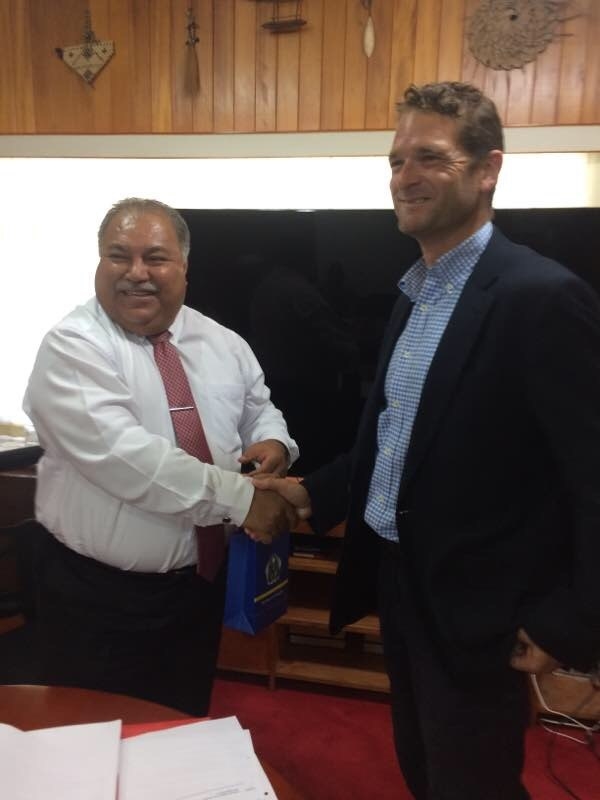 Martin would frequently see wealthy Nauruans and senior members of the government when they needed treatment.
He found the detention centre's set-up similar to the army camp he had worked in during his 16 years in the military.
"It ran on essentially military lines with mess halls, lots of rules and regulations that you had to abide by, which I found fairly easy to fit in with," he said.
When Martin arrived the community quickly learnt of his family connection. He was greeted by the president of Nauru, Baron Waqa. The government's own bulletin sets out that Martin was the "chief and honoured guest" at the November 2016 Remembrance Day ceremony.

Martin threw himself into working on Nauru. But he quickly discovered that there were hidden rules in Australia's immigration centres.
The first rule Martin learnt was that advocacy is a dirty word on Nauru.
"I was basically told 'absolutely don't contact the press, don't talk out of turn, don't be an advocate, just look after the patients and don't complain too much'," Martin said.
During the first few months he was energetic and hopeful. He treated asylum seekers and refugees with a host of health issues. But gradually he grew troubled with the responses he received from Australian officials about the more serious cases he dealt with.
"I kept going back for repeated tours, and each time you'd flag up your concerns to your bosses and you'd be told, 'yep, yep we hear what you're saying'," he said. "And each time you'd go back the same patients would still be there.

"In the end I got more and more cynical, and realised that no matter how much I jumped up and down, or tried to make noise about it via the official channels, nothing was going to happen."
He recorded his frustrations in a diary on Nauru. One entry Martin wrote read:

"I think it was about four months until it suddenly dawned on me; learned helplessness didn't just apply to the patients. It affected the staff too. You could see it on the faces of those who didn't look indignant when their failure to speak up, their lack of comment at another poor decision, their complicity in propping up this inhumane system was pointed out. They had ceased to care they too had been reduced to automata, ticking boxes furiously to satisfy an administrator in Sydney or Canberra and ignoring the simple fact that these people were dying in front of us."
Under Australia's harsh detention secrecy laws at the time, just keeping this record could have landed him in jail.

Legally, Australia is responsible for the care of asylum seekers on the island.
But Nauru's hospital is ill-equipped to deal with complex cases, and Martin's own facility wasn't set up to handle complicated medical procedures. So when asylum seekers need urgent medical treatment, they have to be transported overseas.
While Australia would be the easiest and safest destination, the country will only transfer asylum seekers and refugees who need medical care "in exceptional circumstances", according to government documents. The documents say this is due to concerns over asylum seekers taking legal action to prevent their return to Nauru.
In 2015 the government publicly stated asylum seekers would no longer be flown to Australia for medical treatment, except in the most extreme cases. The theory was that this arrangement was comparable to how long it would take to treat people in regional Australia.
"It should have been fairly straightforward, we were working to set guidelines which were broadly equivalent to Australian standards," Martin said.
But it was far from the reality. Martin and the staff at IHMS would make medical recommendations using a "request for medical movement" form. They would describe the patients' conditions and give medical deadlines by which to fly the patients out. But frequently Australian officials would fail to action these recommendations, and patients were often in constant pain as their conditions worsened.
"They would reach and breach those guidelines and when we would say, 'Look, the patient is still here, what is happening?', we would not get a satisfactory answer," he said. "Patients were languishing on these waiting lists for months and months and sometimes years still with their conditions but with no satisfactory answer."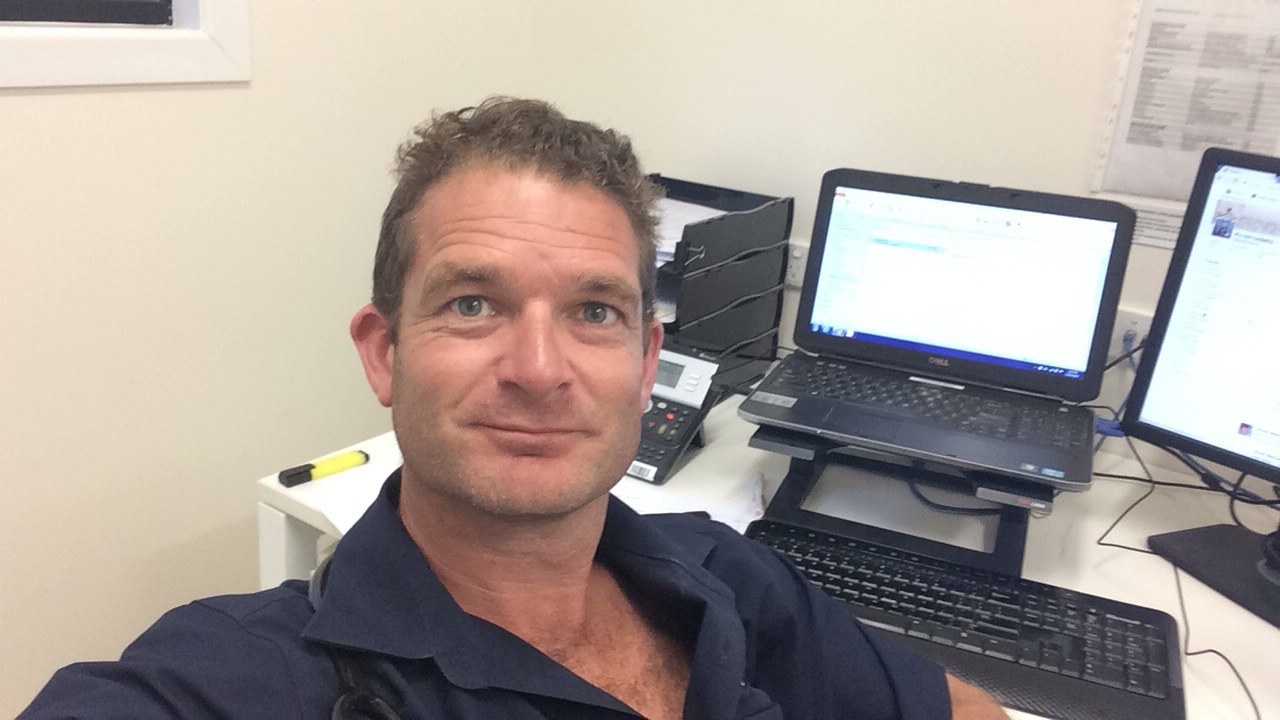 Martin says he raised these concerns with ABF officials. He says the responses were, at best, unhelpful. Sometimes, there was no response.
"If you are a doctor your primary role is to do the best for your patients," he said. "You should be striving to do that all the time, it is what we do. That is what you sign up for. That is widely understood. When I did see what I felt were huge delays in these patients getting the care they needed, I felt obliged from a medical, ethical, social, moral responsibility to flag this up and the responses I got were dismissive at best."
BuzzFeed News and the ABC have obtained several medical request forms that disclose shocking conditions for patients in urgent need of medical transfers. They include female asylum seekers with breast lumps being denied required biopsies. They also show patients with nerve, back and kidney conditions unable to be properly diagnosed.
The delays in their treatment appeared to make their ailments worse. In one case, medical removal documents reveal a delay of a full year for a patient suffering from kidney stones, an extremely painful condition that gets worse over time and can eventually cause death.
"If [redacted] is not treated, he is at risk of developing permanent damage to his kidneys and renal failure due to progressive obstructive uropathy," his treating medical doctor wrote in 2017. The patient "is also at risk of increased urinary tract infections which can cause general sepsis, acute renal impairment and chronic kidney damage. The client is also at significant risk of his mental health further deteriorating."
Martin had several patients with obstructing kidney stones on high doses of painkillers waiting for treatment.

"There were patients there who were undoubtedly suffering long term irreparable renal damage because of the intransigence of [the ABF]," he said.
The allegations Martin raises are at considerable odds with the Australian government's recent representations that it has improved medical care for asylum seekers.

In 2014 an asylum seeker on Manus Island died from a foot infection. His death is subject to an ongoing coronial inquiry.
Paul Douglas, who was previously the Australian immigration department's chief medical officer, told a February 2017 inquest hearing that his report into the case found that "ambiguous and deficient" policies for emergency evacuations contributed to the events. "I think the fact that we've made some clear changes in process showed that they could be improved," he said.
And in April 2017, a cross party parliamentary inquiry recommended that Australia review medical transfer procedures "as a matter of urgency".
BuzzFeed News asked the Australian immigration department whether such a review had occurred, and how processes had changed since 2014. It also put detailed questions about Martin's allegations medical delays to the department.
The department did not respond to specific questions, but a spokesman said in a statement: "Health care in regional processing countries is the responsibility of the governments of PNG and Nauru.
"All transferees in regional processing countries have access to clinically recommended care. Refugees settled in the community have access to local health care services.
"Where required health services cannot be provided to transferees and refugees on Manus or Nauru they will be temporarily transferred to Port Moresby, PNG, for the required services."
"Decisions about medical transfers are made on a case by case basis according to clinical need, in consultation with the contracted health services provider and the government of Nauru or PNG."

The single wish of many biding their time on Nauru is to be granted refugee status. The acceptance of their asylum claims is the gateway to the dream of resettlement in the United States, however slim that chance may be.
But refugee status can also have dire consequences on Nauru. Once an asylum seeker is found to be a refugee, Australia considers them to be Nauru's responsibility and foists them onto Nauru's social, housing and medical system.
There are now 1,052 refugees on Nauru, close to 10% of Nauru's population. Even with the massive injection of Australian funding, the country's support systems are struggling to cope.
Healthcare is the most pressing part of this struggle. The Nauruan hospital is run down, antiquated and poorly staffed.
"My staff found it incredibly difficult because we were effectively picking up the pieces that the hospital could not provide," Martin said.
One of the worst cases Martin saw was a refugee who had been in a scooter accident. He was in extreme pain, and could barely walk.
At the hospital the man "had been sent away with a couple of Panadol and no imaging, no treatment, no proper investigations, nothing," Martin said. When the refugee was scanned at Martin's clinic they discovered he had four unstable fractures in his back.
Martin quickly found the tiny island nation and its bureaucrats held a lot of power when it came to the health of his refugee patients. A powerful Nauruan panel called the "Overseas Medical Referral" (OMR) committee is now the gatekeeper for refugees getting the treatment they need abroad, in conjunction with the ABF officials who organise transfers.
Martin recommended that the refugee in the scooter accident be urgently transferred off the island and into a specialist neurosurgical unit via the referral process.
"We were told, 'Nope, he is a refugee and he is under the care of the government of Nauru, therefore leave him there at the hospital'," he said.
Martin told ABF officials the man would become a paraplegic if he wasn't transferred to another country.

"You didn't want to offend the Nauruans and the Republic of Nauru but you knew that they were getting substandard care," he said. "If you did that and you were shown to be critical of the Nauruan hospital then you would just get removed from the island."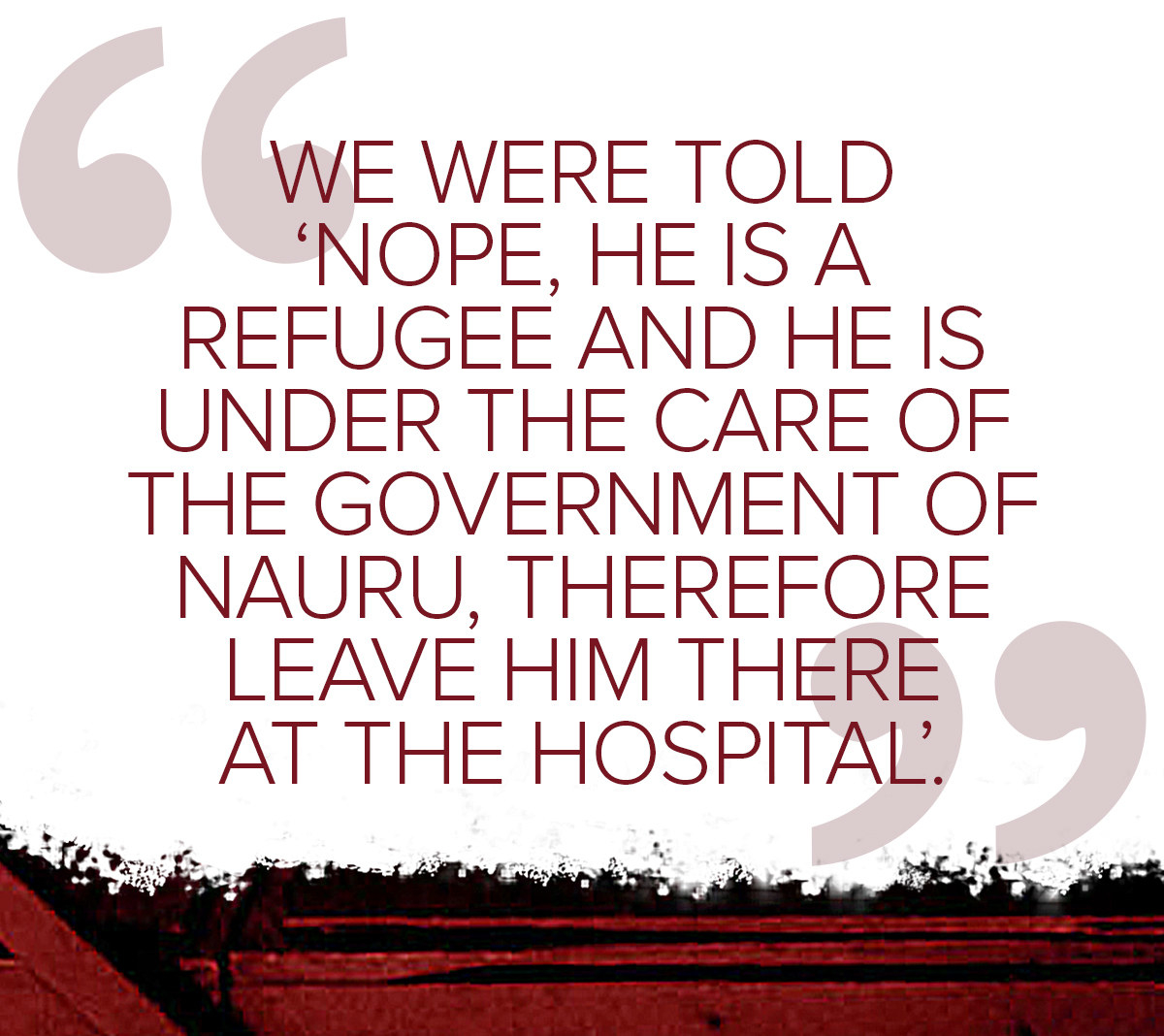 The patient "finally got to Sydney and spent four months in a cast after having had surgery and being unable to walk. He is walking but he is still deeply traumatised by what happened to him."

In the past four years a number of refugees on Nauru fell pregnant. Some had children, but others chose to have abortions. However abortions are illegal on Nauru. Previously, they could be flown to Australia for the procedure. Martin said they are now subject to the same restrictions that others are facing for medical conditions.
"In the past whether you were a refugee or an asylum seeker, because terminations are illegal in Nauru, patients would be taken to Australia to have their terminations," he said.
"That was insane asking the doctors in Nauru, who were deeply religious and conservative, to basically break the law and approve a procedure that was not legal."
Martin said the change in policy had denied women refugees the right to choose.
"They had got pregnant often in far from optimal circumstances and then were being told you had to have the baby," he said.
"To do that with no discussion and, in fact, in the face of the strongest possible advice from the doctors here on Nauru and from Border Force officials … I found that unbelievable."

In August 2017 Martin returned to Australia from Nauru. It would be his last rotation to the island. He had been vocal on the island in raising his concerns. He said his employer IHMS told him it could no longer guarantee his safety on the island and said he couldn't return to Nauru.

"At some point I just couldn't walk past it," Martin said. "What I was seeing was wrong. Morally, ethically, wrong. Medically, absolutely wrong. I cannot look myself in the mirror and let this happen and not tell someone else about it."

Soon afterwards Martin made the decision to speak with BuzzFeed News and the ABC about his experiences. He is an unlikely whistleblower. He has little interest in Australian politics. He accepts that offshore detention has bipartisan support.
"I agree you need to protect your borders," he said. "I agree that you need to choose who comes into your country, I see nothing wrong with that, but using these couple of thousand people as human pawns is just unbelievable and it is just cruel. It is completely un-Australian.
"The things I saw in my military career were pretty horrific at times but there was always an option to try and do something about it, you didn't feel completely helpless. But the level of helplessness I felt in trying to get the best medical care for these patients that I was unable to give them because of the setup that had been put in place by the Australians was very confronting and distressing."
Australia's decision to wind back part of its secrecy laws around the immigration detention system under the Australian Border Force Act may embolden more doctors to speak out.

BuzzFeed News also put questions to Australia's immigration minister Peter Dutton. He declined to respond. His department's response said that healthcare is a matter for the government of Nauru.
Martin anticipated the government would say that refugees are Nauru's responsibility. He views it with great skepticism, given the enormous power Australia wields over the tiny island nation.
"The argument that they use saying, 'that's a question for the government of Nauru', is completely specious," he said. "It's just not right."

Martin may never return to Nauru again. Its government does not view whistleblowers favourably. But the experiences will always stay with him.
And he hopes that his decision to speak out will encourage others to do the same.
"At some point the story will come out," Martin said. "And I think this will be a shameful episode in Australia's history."
Contact Paul Farrell using the Signal encrypted messaging app on +61457262172.