Refugees detained by the Australian government on Manus Island in Papua New Guinea have been offered a chance to relocate to another Australian offshore detention centre on Nauru.
On Tuesday night, a notice posted in the Manus detention centre notified refugees who were in the process of applying to be resettled in the US that they could now "volunteer" to relocate to Nauru, a tiny Micronesian island a couple of thousand kilometres east.
A second notice informed the detainees they could stay in Nauru for "up to 20 years".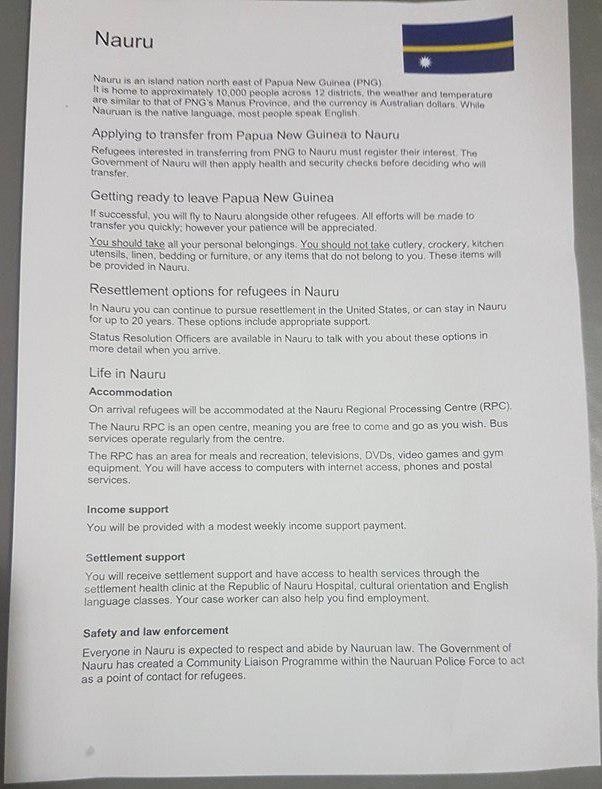 Australian and Papua New Guinean governments have said the Manus Island centre will close on October 31, by which time all detainees will have been removed.

There are currently 371 people detained on Nauru and more than 700 detained on Manus Island.
So far, a total of 50 refugees from Nauru and Manus have been resettled in the US under the deal struck between Australian prime minister Malcolm Turnbull and former US president Barack Obama.

But those men denied entry under the strict US vetting procedures may now settle in Nauru if they don't take one of the other options: return home, stay in PNG, or, if they have the right, resettle in a third country.its
Many refugees are refusing to leave the centre on Manus as they don't feel safe in its main town of Lorengau, where they are relocated before being either settled in the US or returned to their home countries.
Refugees say conditions have been worsening for months on Manus Island.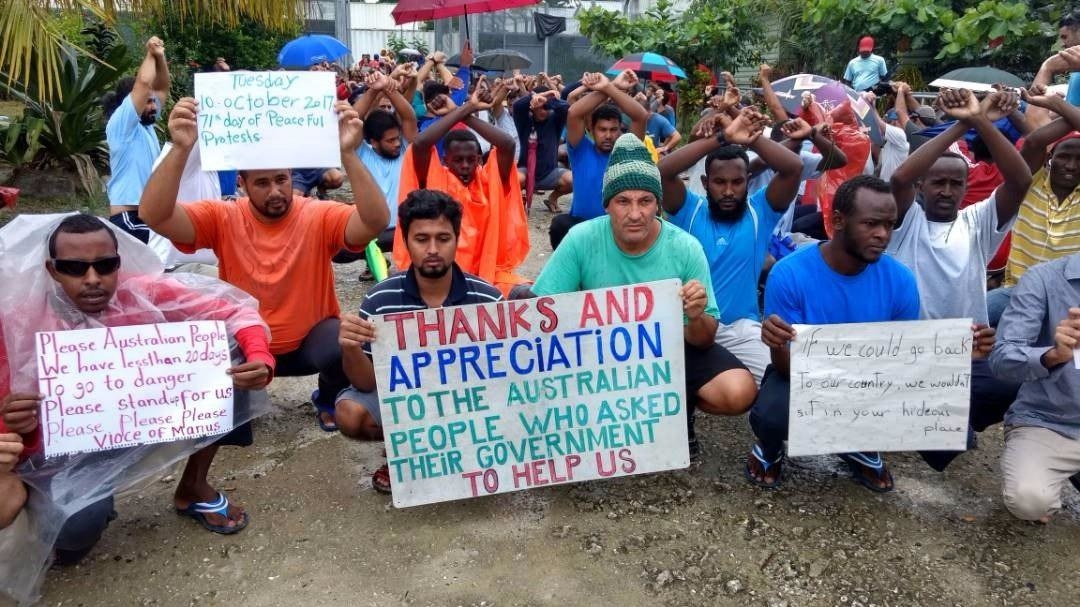 In June, Manus detention centre staff and local police closed down the on-site gym and removed the equipment, while the food quality deteriorated, refugees told BuzzFeed News.
That month, a class action seeking damages for almost 2,000 men detained on Manus Island reached a $70 million settlement with the Immigration Department ahead of what was to be an expected six-month trial.
The class action claimed that detainees suffered serious physical and psychological injuries as a result of the conditions in which they were held on Manus Island from November 2012 to December 2014.
Lawyers also alleged detainees were unlawfully imprisoned after Papua New Guinea's Supreme Court ruled the detention of asylum seekers breached the country's constitution.
In July, refugees were handed a piece of paper advising them that if they resisted the move from their compound to a transit centre, they would be risking their chance of resettling in the United States.

UN high commissioner for refugees Filippo Grandi said in a statement in July that Australia's policy of offshore processing in Papua New Guinea and Nauru had caused "extensive, avoidable suffering for far too long".
The bodies of two refugees have been found on Manus in the past two months.
In August, an Iranian man's body was found near the East Lorengau transit centre. He had known mental health problems.

This month, a Sri Lankan refugee was found dead on Manus in the hospital where he had been receiving treatment for mental illness.
Today will be the 72nd day of peaceful protest against detention by the refugees.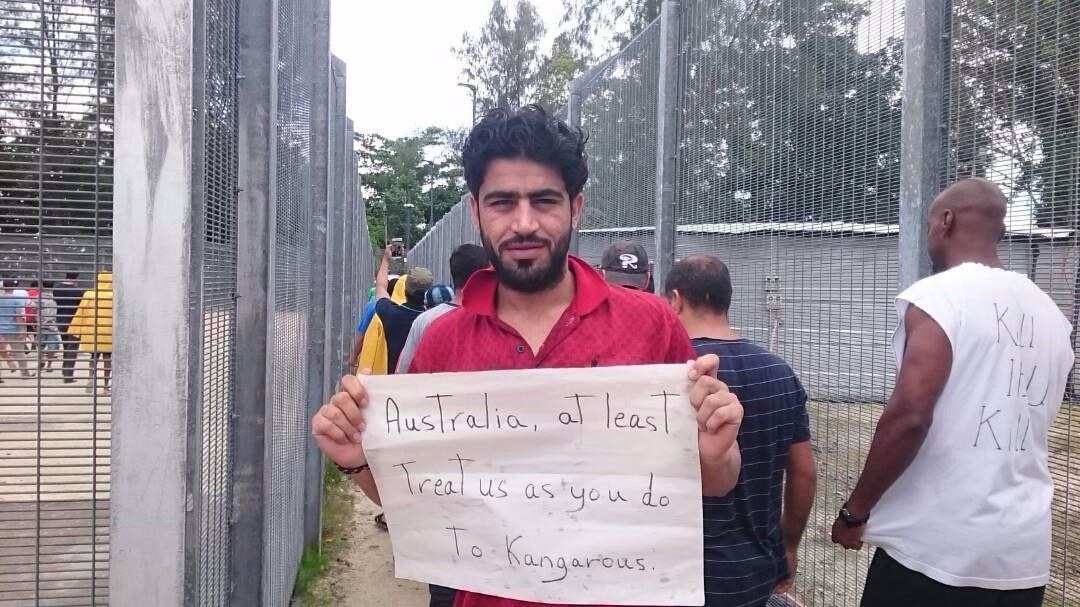 Many of the men detained on Manus Island have been there for more than four years.
If you need to talk to someone, you can call Lifeline Australia on 13 11 14 or Beyond Blue Australia on 1300 22 4636; Anxiety UK on 08444 775 774; or Hopeline America on 1-800-784-2433