Australia's Chief Medical Officer For Asylum Seekers Was "Routinely Ignored" By Government Officials, Doctor Claims
"Time and time again it seemed his recommendations were being ignored."
Australian immigration officials jeopardised the health care of asylum seekers in urgent need of medical attention by "routinely" ignoring advice from the department's former chief medical officer, a senior medic has alleged.
Nick Martin was the senior physician on the Pacific Island nation of Nauru until August 2017, and was employed by the Australian contractor International Health and Medical Services (IHMS). In a joint BuzzFeed News and Australian Broadcasting Corporation investigation, he has revealed serious shortcomings in Australia's healthcare for asylum seekers and refugees in detention.
The investigation has revealed that patients with breast lumps, kidney stones, severe diabetes and neurological damage were delayed diagnostic treatments.
Martin's decision to speak out has come amid a growing crisis in Australia's detention healthcare. The chief medical officer of the Australian Border Force (ABF), Dr. John Brayley, resigned in September 2017. Brayley resigned just two years into a five-year appointment, and the reason for his departure remains a mystery.
While Martin is unaware of why Brayley resigned, he reveals new insights into the chief medical officer's decision making.
"Frequently we would put our recommendations in, it would be approved and supported by John Brayley at the time and it would then be countermanded by someone who was not medical," Martin said.
"[Brayley's] recommendations were being routinely ignored by other people in the ABF."
Australia runs two offshore detention centres — one on the Pacific island of Nauru and one on Manus Island in Papua New Guinea — where more than 2,000 asylum seekers and refugees are being held as part of the country's controversial immigration detention policy for asylum seekers who arrive by boat to Australia.
Brayley's role inside the department, and the challenges he faced, have never been publicly canvassed before by an insider with Martin's knowledge of the immigration detention system.
In Martin's view Brayley was put in an impossible position: clinical advice from Martin, his team and Brayley himself was being "routinely ignored" by the ABF. In a string of cases, Martin alleges, Brayley's advice was ignored by others in the immigration department.
Martin told BuzzFeed News: "We would have patients who needed to go overseas for medical treatment and we would put our case and it would be supported by our bosses at IHMS. John Brayley would agree with our clinical decision, he would then take it to ABF and the patient would just stay exactly where they were.
"I met John a couple of times and I spoke to him on the phone about patients. I found him a very nice guy, very approachable but put in a position where his recommendations were being routinely ignored by other people in the ABF.
"He would listen to us and he would accept our clinical concerns and he would agree with them but time and time again it seemed his recommendations were being ignored."
Australia's immigration department has provided no explanation for Brayley's resignation, despite repeated requests for comment. The shadow immigration minister Shayne Neumann has previously called on Australia's immigration minister to explain.
"Peter Dutton can no longer hide the dysfunction and distress within the Department of Immigration and Border Protection following reports of the resignation of the chief medical officer and surgeon-general who is responsible for overseeing healthcare and medical treatment of asylum seekers and refugees," Neumann told BuzzFeed News in September.
BuzzFeed News has obtained leaked documents that show the tension caused by clinical decisions. In one case they show an asylum seeker suffering from dengue fever in urgent need of a medical evacuation to receive treatment in Australia. His condition had deteriorated to the extent he was showing signs of sepsis, which can lead to death or permanent organ damage.
The email chain shows one medical officer on Nauru writing more than 24 hours after the initial urgent request for transfer: "discussed with John Brayley who advised positive approval for movement from medical side, however please follow up with [a senior departmental officer] for formal approval."
The medical officer then continues: "Multiple calls between 1.15pm and 2pm to [a senior department officer], eventually able to discuss with [a senior departmental officer] and [they] advised delegates are in a meeting. I have advised she should interrupt the meeting so that we get approval, as the patient is unwell with possible sepsis."
BuzzFeed News understands the patient was eventually transferred to Australia to receive treatment. Martin, who served for 16 years in the British Royal Navy, said the process shocked him.
"If you were trying to get someone off a submarine who has appendicitis, there might be real operational reasons why you can't just surface the submarine and get the person off, and that would be explained to you," he said. "You're treated like an adult. If something wasn't going to happen they would front up and say this is why it isn't going to happen.
"With the situation in Nauru, we would make our recommendations and I would see it go all the way up through the IHMS chain of command to senior doctors back in Australia who were saying 'This is our recommendation' and 'This must happen', and then it was just ignored and no reason was given."
The head of Australia's immigration department Michael Pezzullo has previously indicated that Brayley would be called in to assess whether he agreed with a particular clinician's advice to guide the department on medical decisions for asylum seekers.
"If the doctor is misadvised as to the level of medical support that is going to be available on Nauru, where they do not necessarily have the full visibility, I will ask Dr. Brayley to engage with that clinician," he told the Australian parliament in February 2016.
"So my job is to ensure — and I am not medically qualified — that I have people who work for me who directly understand the policy and the overall parameters in which we are operating, who can then advise me, clinically, to say, 'I have looked at this. On balance, the appropriate care can be provided on Nauru'."
Last week Pezzullo confirmed in parliament for the first time that Brayley had left the department. His role had not been filled, but an assistant secretary from the department was acting in the role.
Martin's assessment of the poor quality of Australia's medical evacuation protocols for asylum seekers has come amid a coronial inquiry into delays in medical transfers.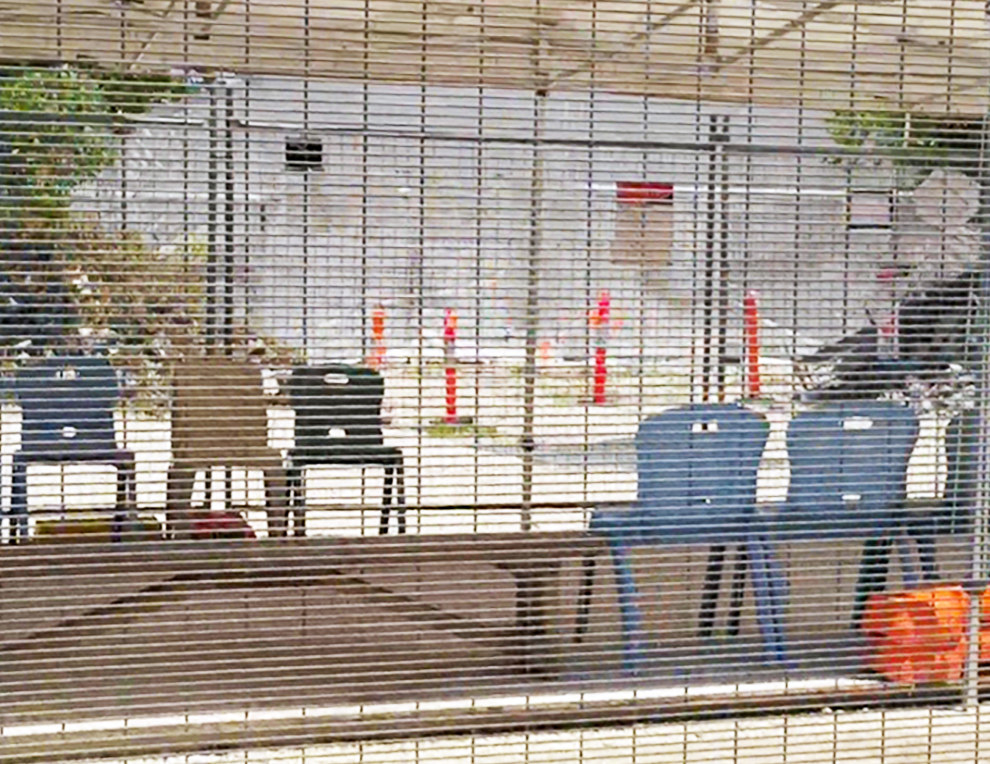 For the last 18 months the Queensland coroner has heard evidence about the death of an asylum seeker on Manus Island in 2014. During the inquiry, Paul Douglas, the Department of Immigration and Border Protection's assistant secretary for health policy, acknowledged that past processes were deficient, but repeatedly stated that they have now been improved.
"What we saw were the deficiencies at that time and what we felt did not allow that emerging picture of a sick and deteriorating patient," Douglas said.
"We felt the [departmental] documentation was lacking in that didn't give a real picture of circumstance — of what his clinical condition was, it didn't give clear guidance in what timeframe this gentleman needed to be moved."
He also said: "I think the fact that we've made some clear changes in process showed that they could be improved."
Australia's immigration department did not respond to specific questions about Brayley's medical recommendations, but a spokesman said in a statement to BuzzFeed News: "All transferees in regional processing countries have access to clinically recommended care. Refugees settled in the community have access to local health care services."
Brayley declined to comment when contacted by BuzzFeed News.
Contact Paul Farrell using the Signal encrypted messaging app on +61457262172.