🚨Obviously MASSIVE spoilers ahead! 🚨
1.
First, Arrow aired its series finale, which featured everyone returning for Oliver's funeral and Sara bringing Mia back from the future for it.

2.
Also on Arrow, after her departure last season, Felicity returned and beautifully reunited with Oliver in a paradise dimension, which resembled where Oliver first saw Felicity.

3.
The Good Place series finale featured every member of the Soul Squad finding peace — Jason, Chidi, and Eleanor all stepped through the final door, while Tahani decided to become an architect.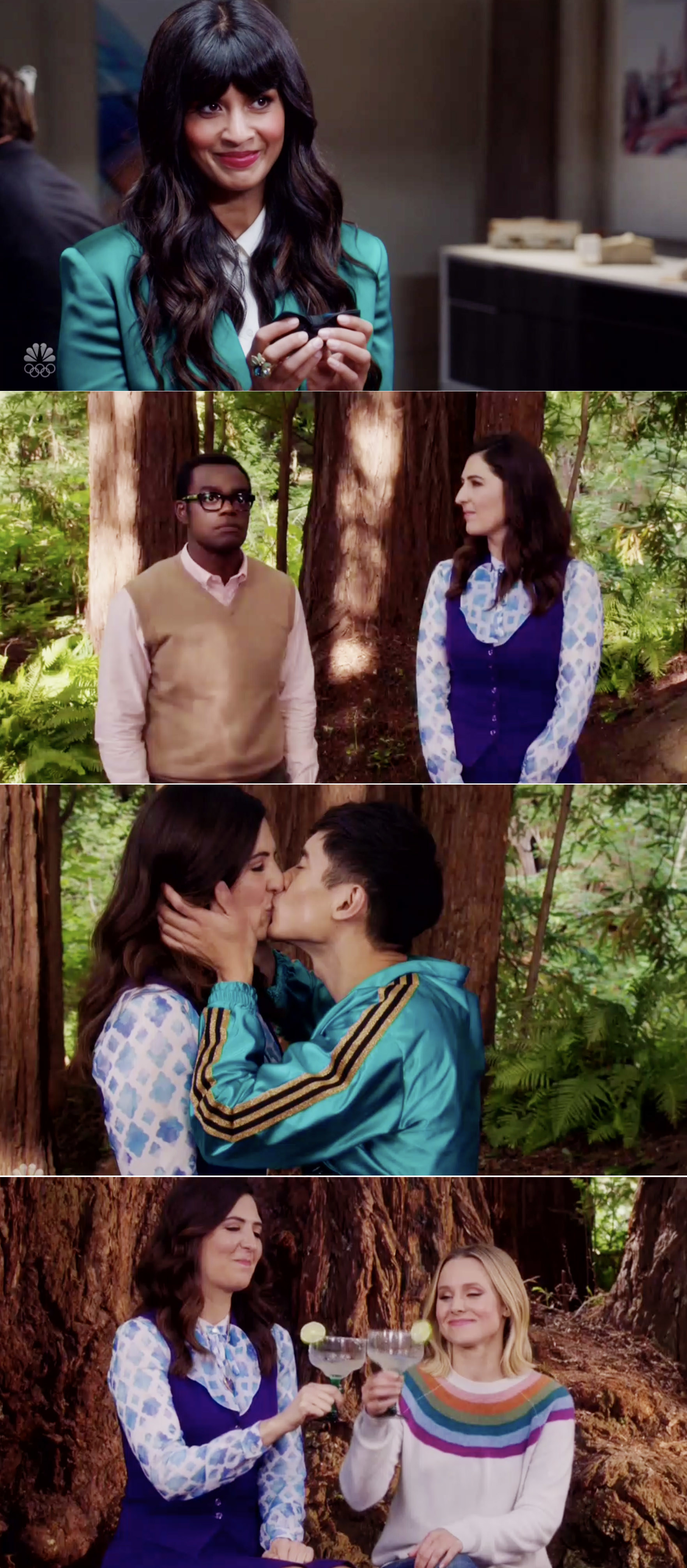 4.
Also on The Good Place, while the Soul Squad found peace, Michael decided to become a human and live life on Earth.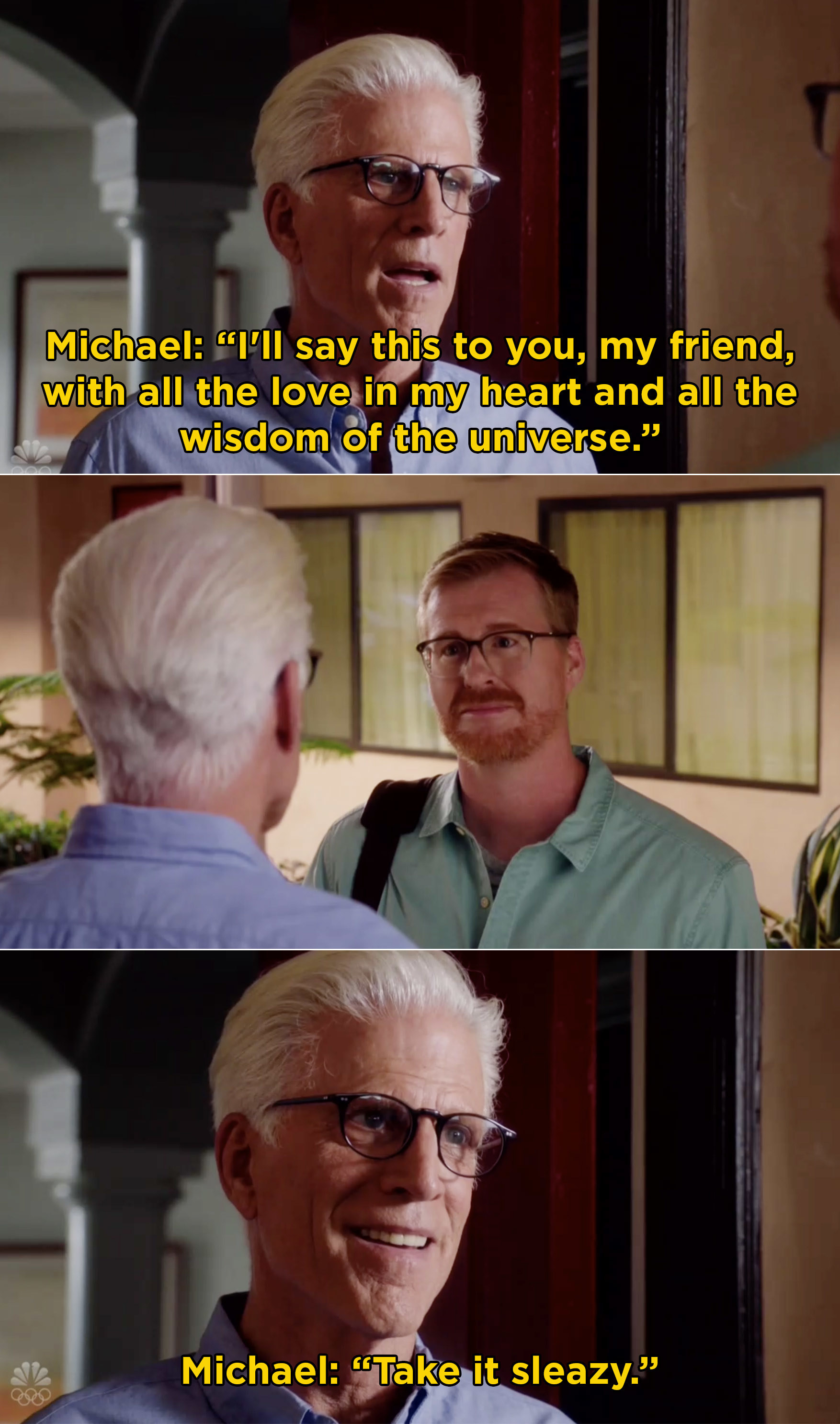 5.
And on The Good Place, while a lot of moments made me emotional, nothing made me cry harder than this final scene between Eleanor and Chidi.
6.
Shameless ended its penultimate season with Ian and Mickey finally getting married.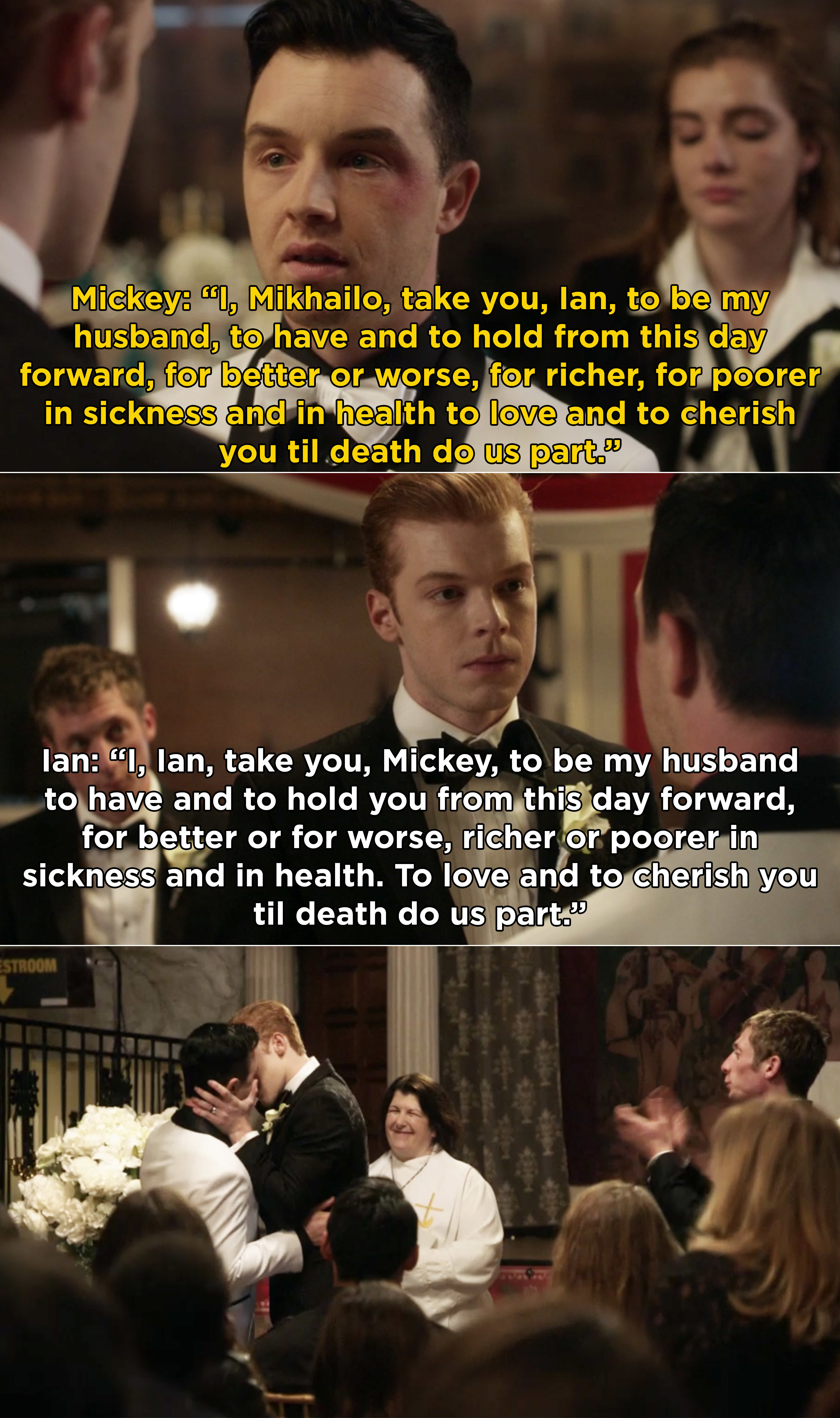 7.
On Grey's Anatomy, Cormac aka McWidow told a story about how Cristina wouldn't let him live down a mistake, but what's even better is that he still doesn't know Meredith and Cristina are BFFs.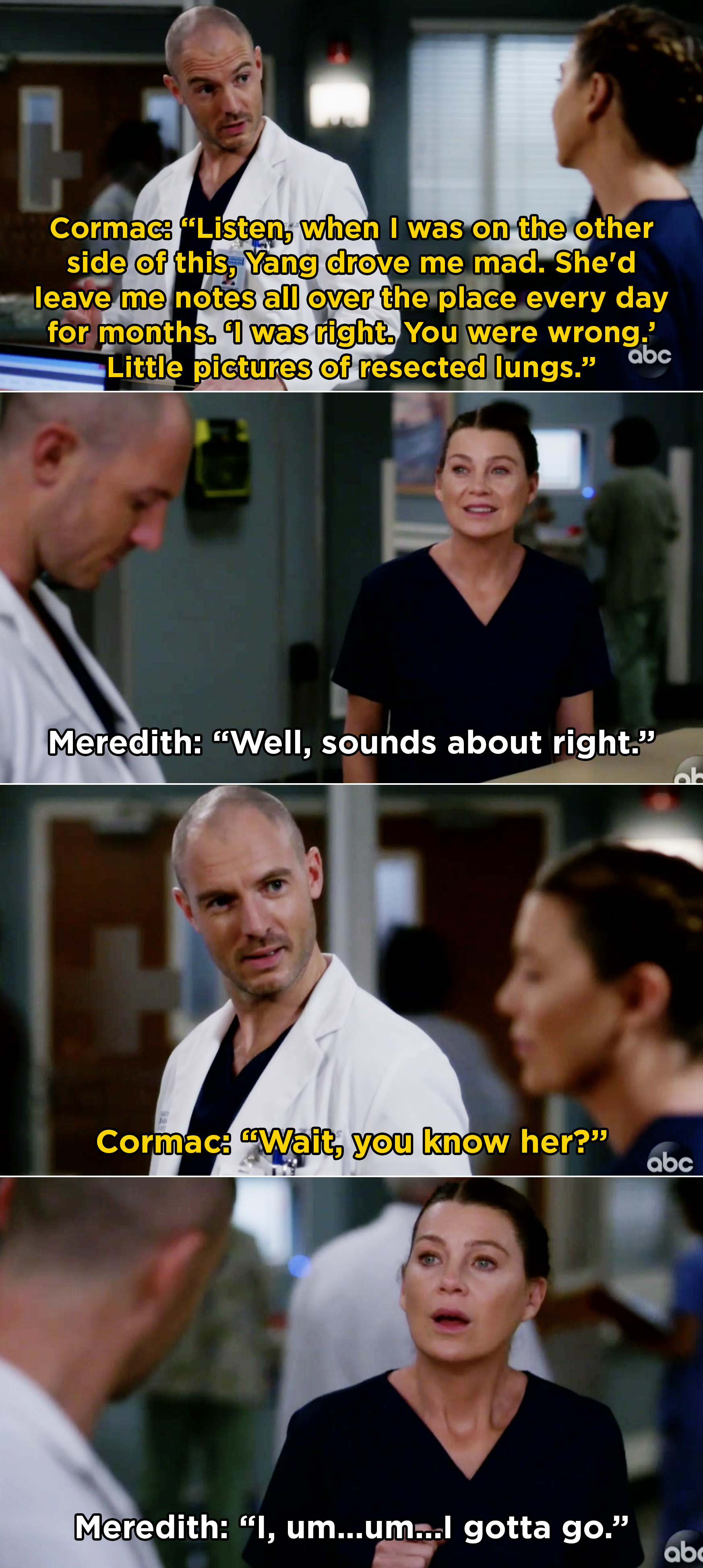 8.
Also on Grey's Anatomy, Amelia finally told Link that he might not be the father of her child — of course, Owen still has no idea.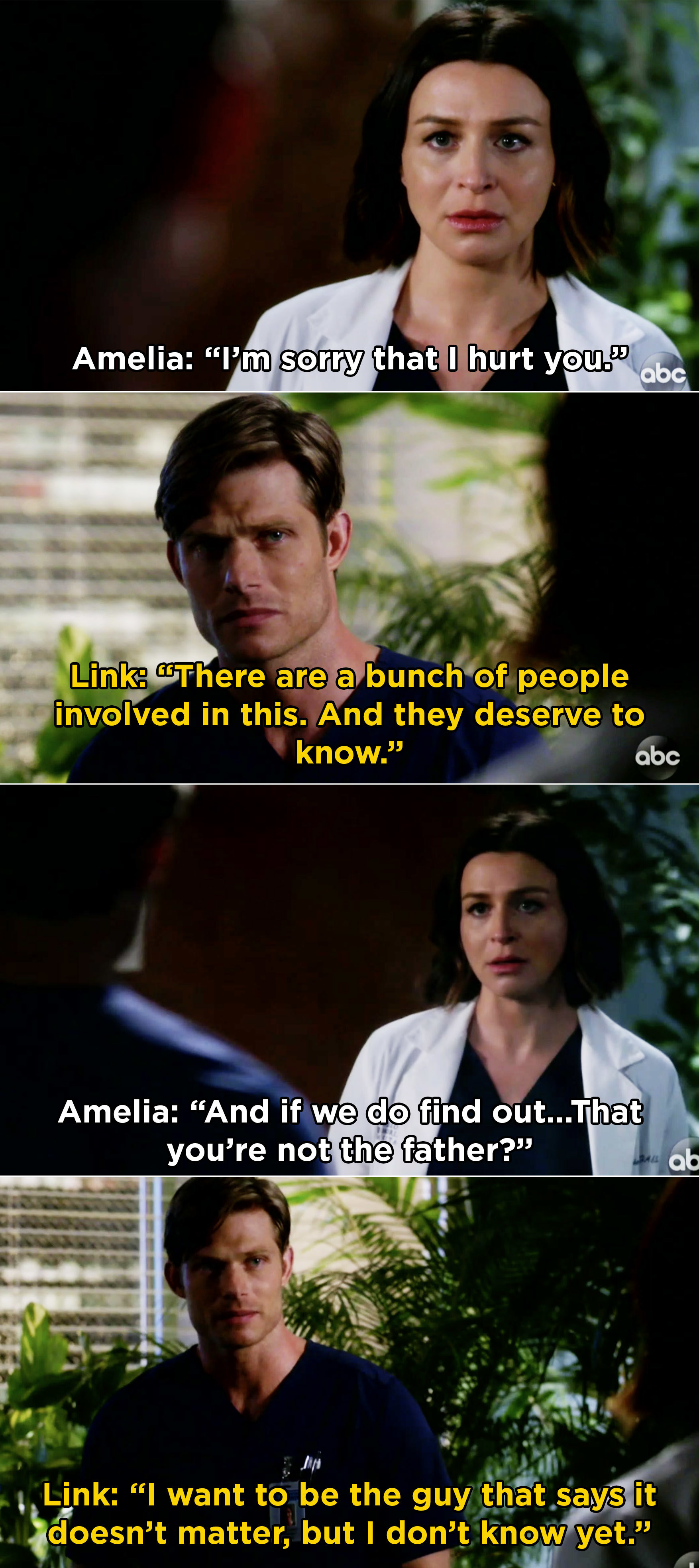 9.
On Schitt's Creek, David emotionally asked Alexis to walk him down the aisle and give him away at his wedding to Patrick.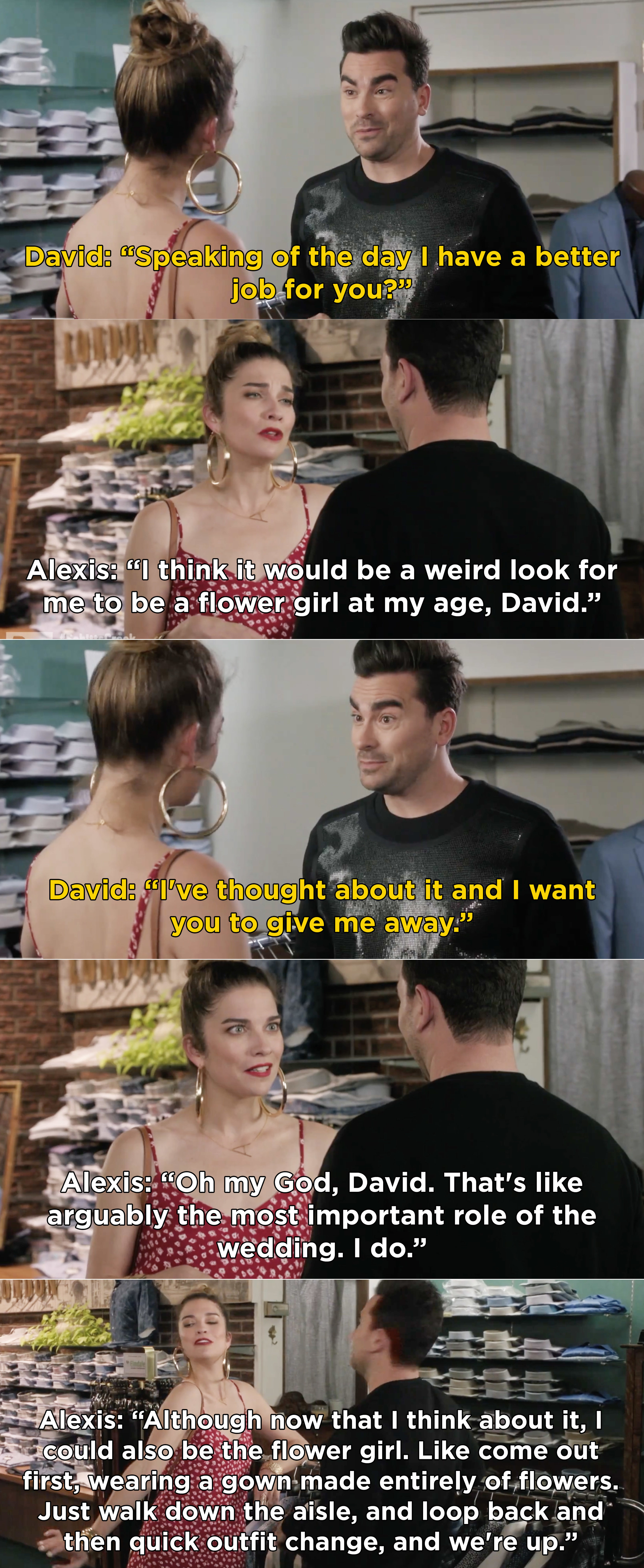 10.
Also on Schitt's Creek, the first trailer for Moira's The Crows Have Eyes 3: The Crowening premiered — you can actually watch it here and it's hilarious.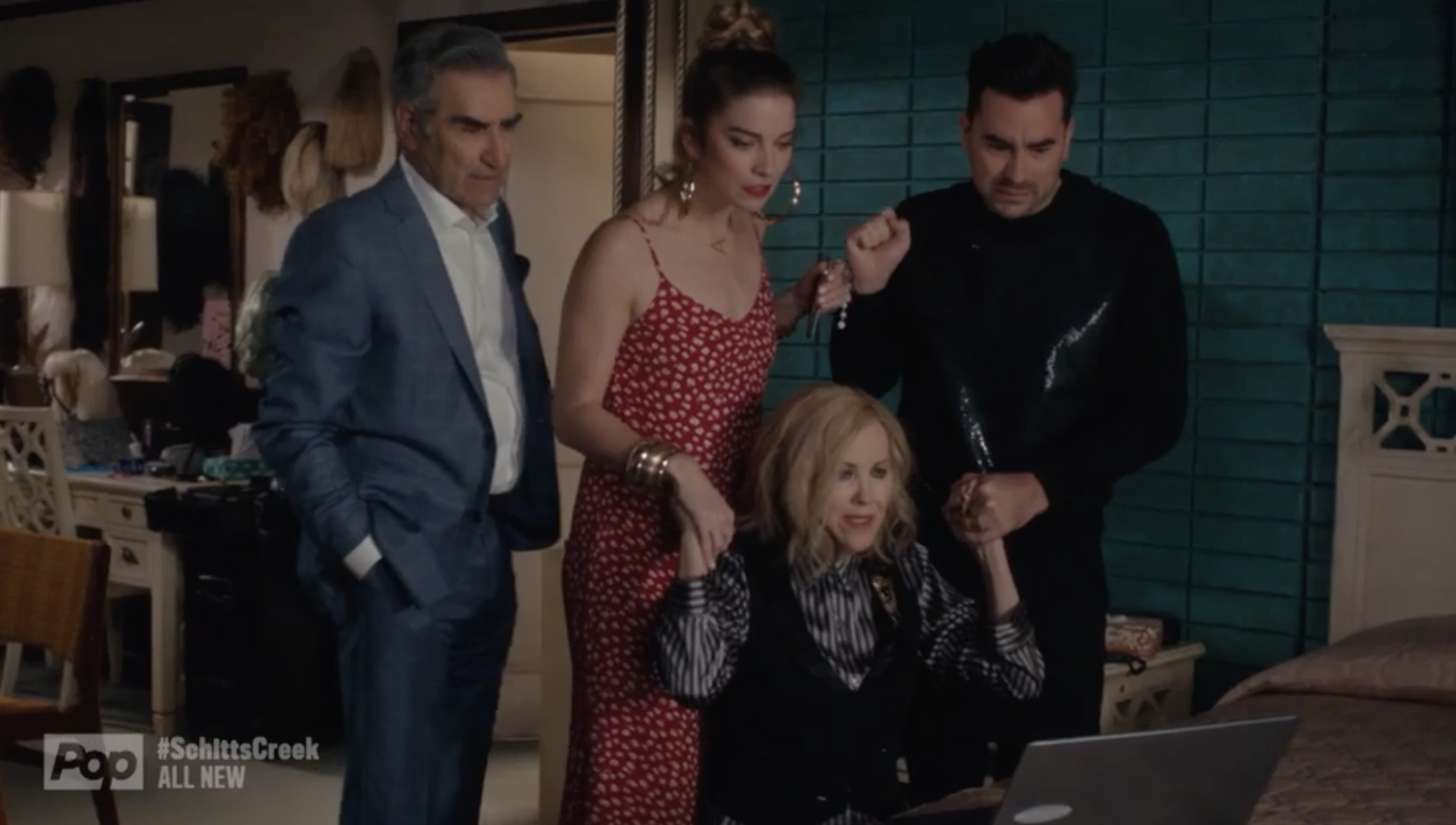 11.
On Doctor Who, Captain Jack Harkness made his triumphant and surprise return as he tried to get a message to the Doctor.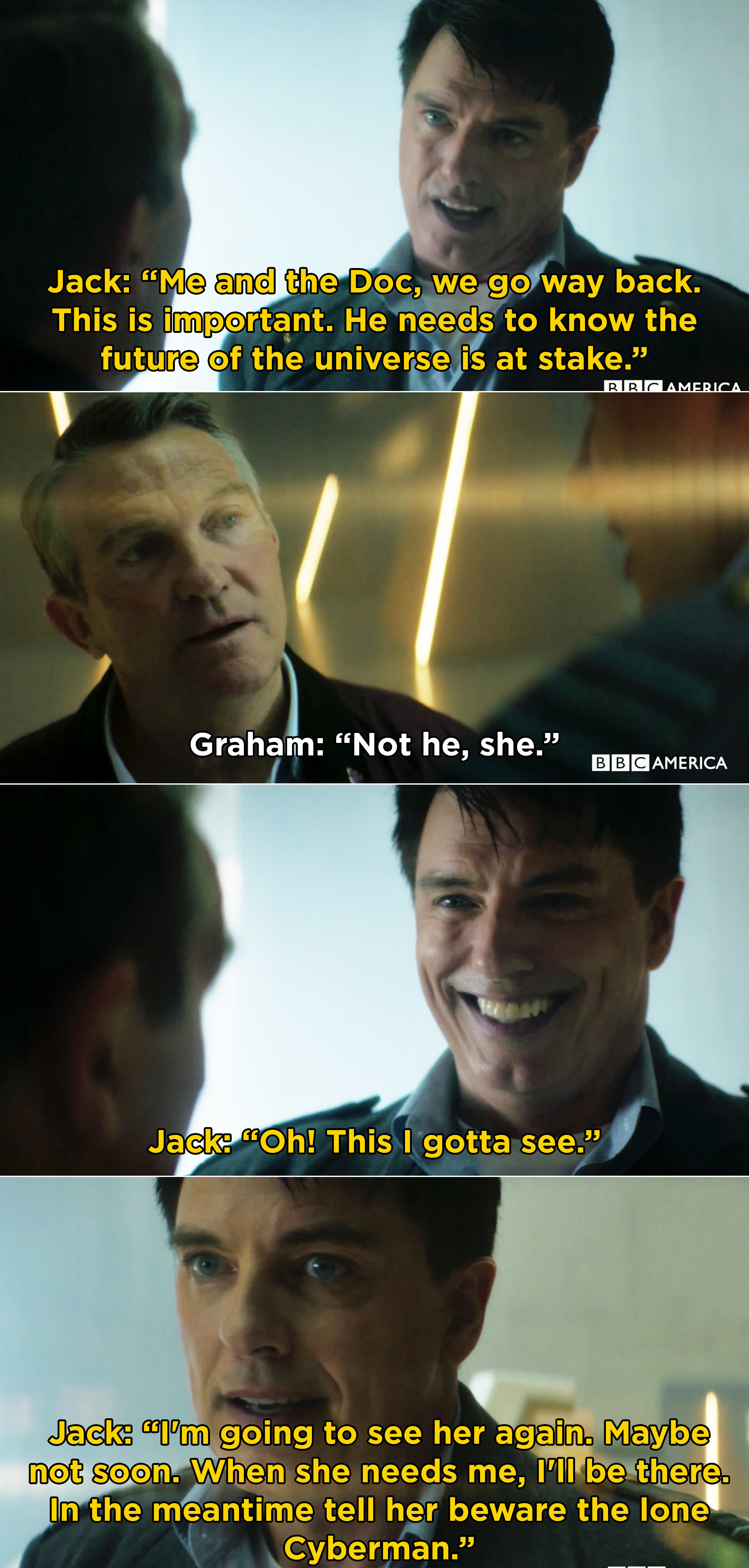 12.
Also on Doctor Who, in another shocking twist, the Thirteenth Doctor uncovered a TARDIS and we learned that Ruth is actually The Doctor — this marks the first black Doctor in the history of the series.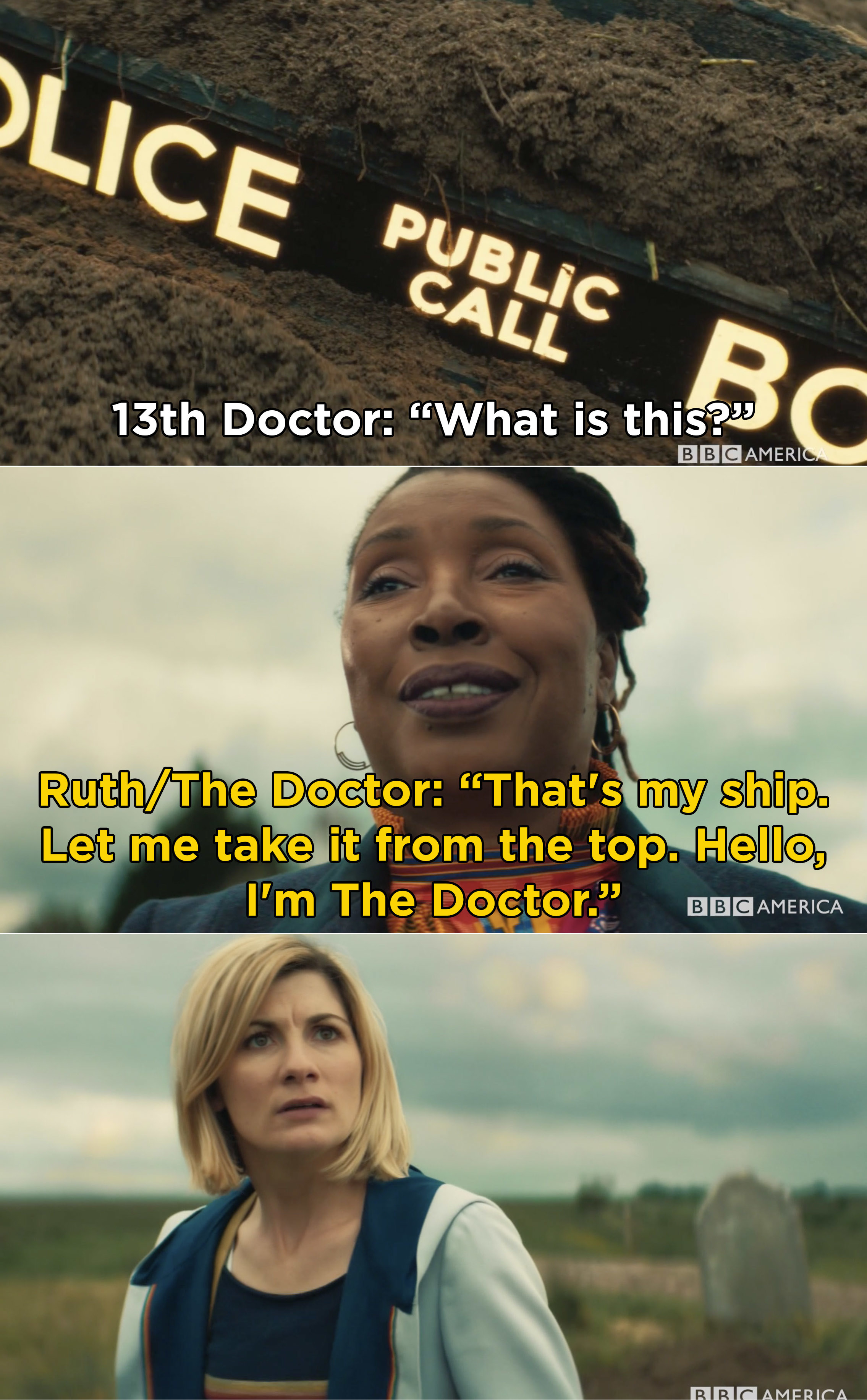 13.
On This Is Us, Kevin reunited with Sophie at her mom's funeral, and he assured her that things would get better.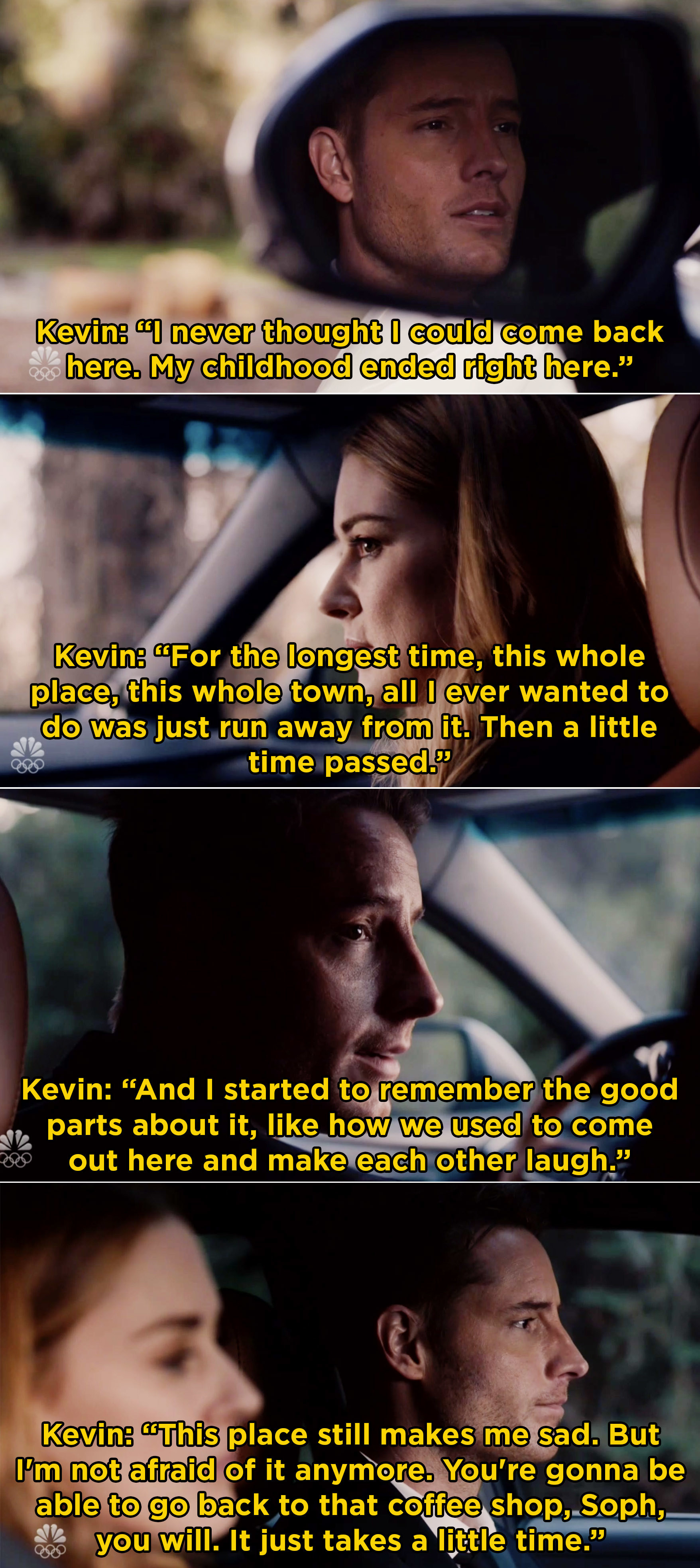 14.
Also on This Is Us, Kevin ended up sleeping with Madison after he tried to find Kate.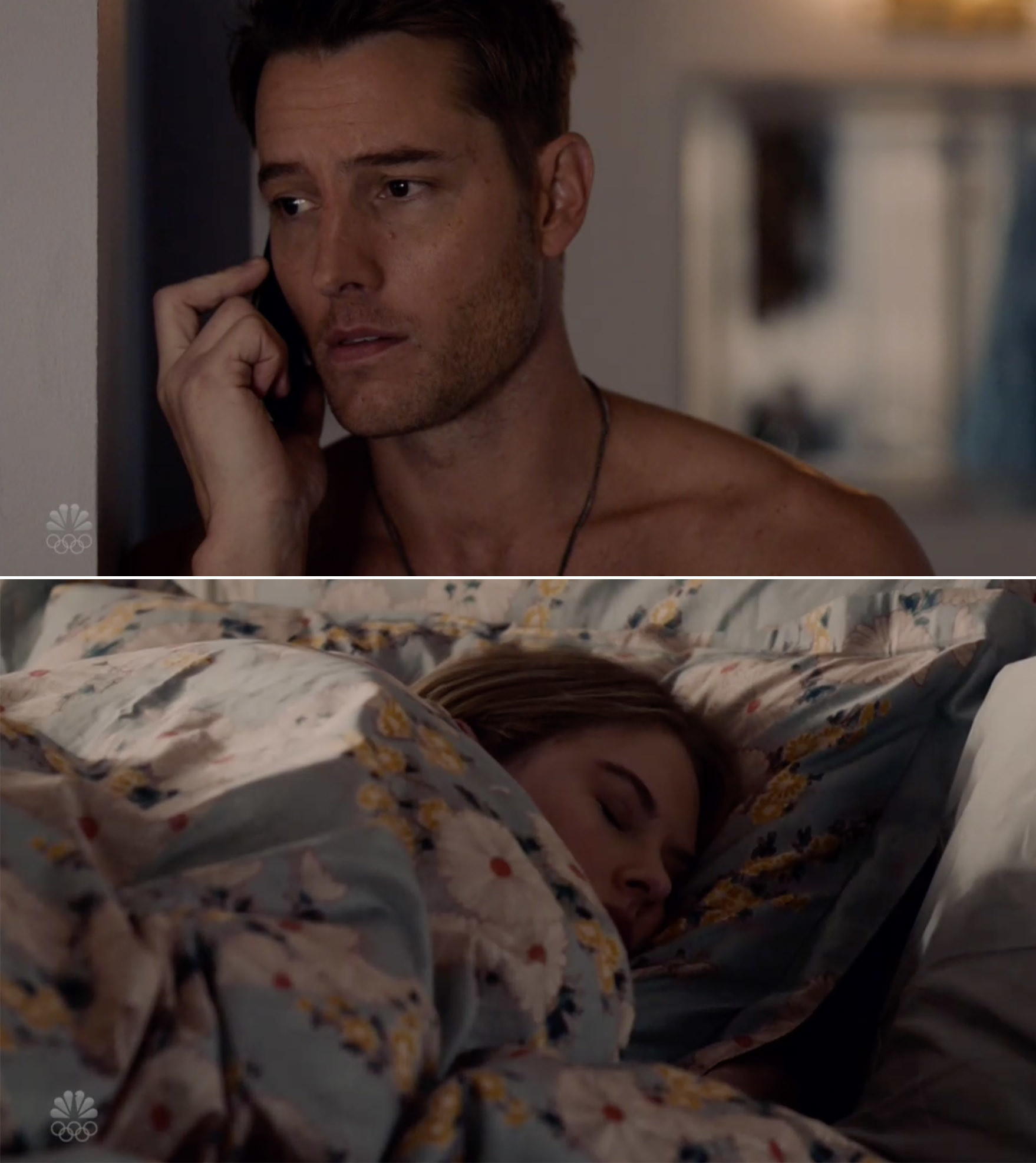 15.
Chilling Adventures of Sabrina returned with Part 3 and picked up with Sabrina becoming the queen of hell in order to save Nick's life.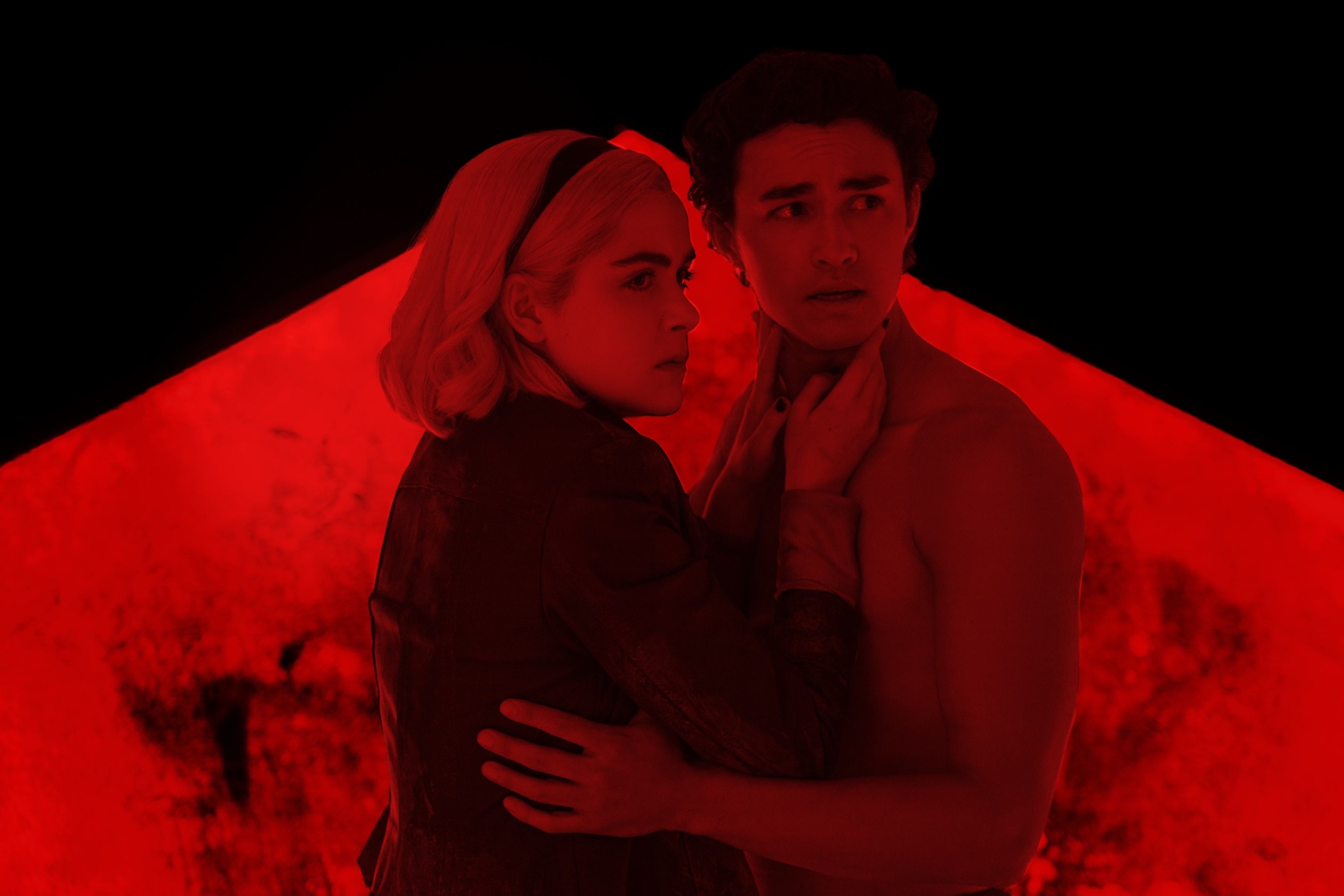 16.
On The Bold Type, Richard and Sutton adorably got engaged.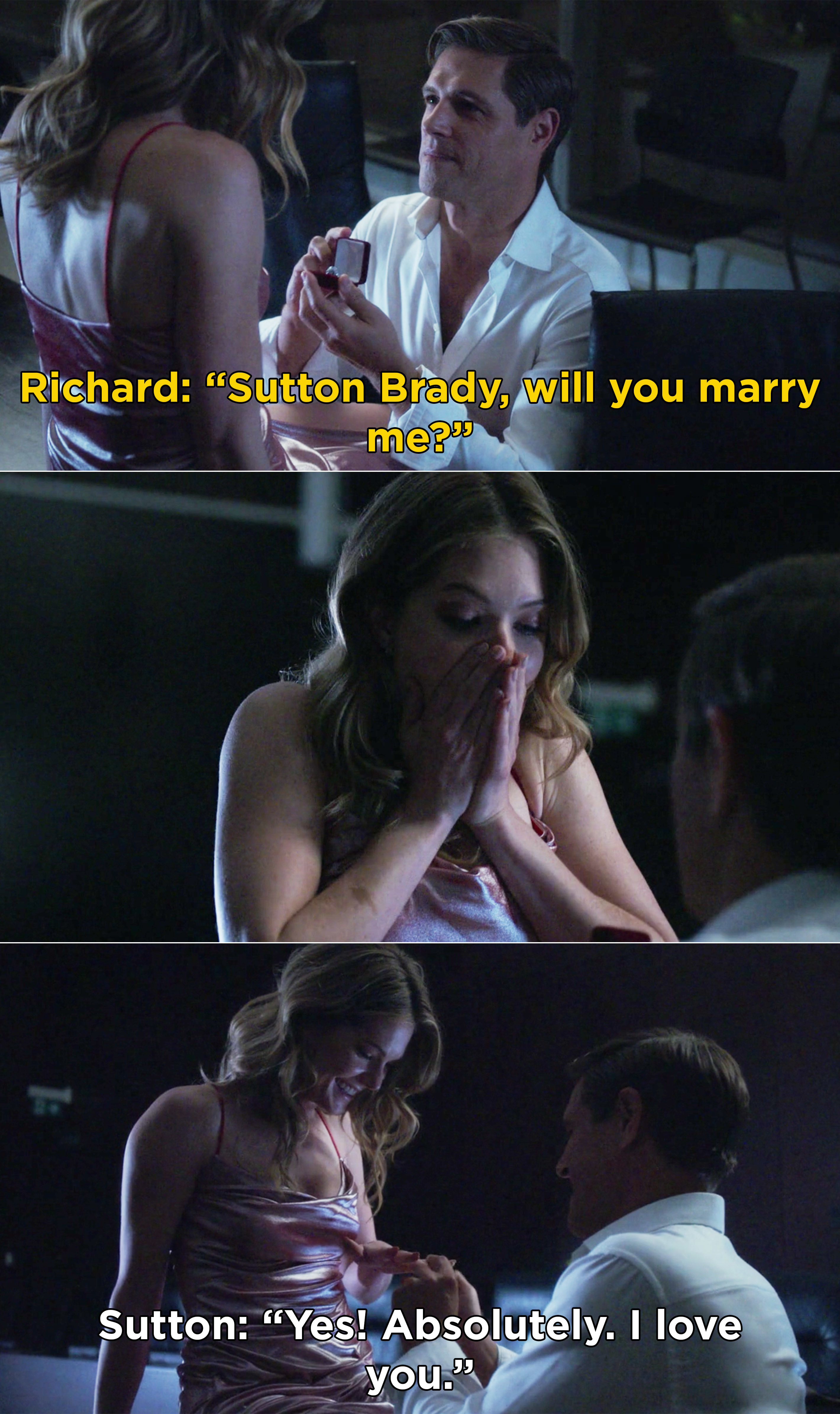 17.
Also on The Bold Type, Sutton told Kat and Jane that she was engaged, and Richard had asked for their blessing.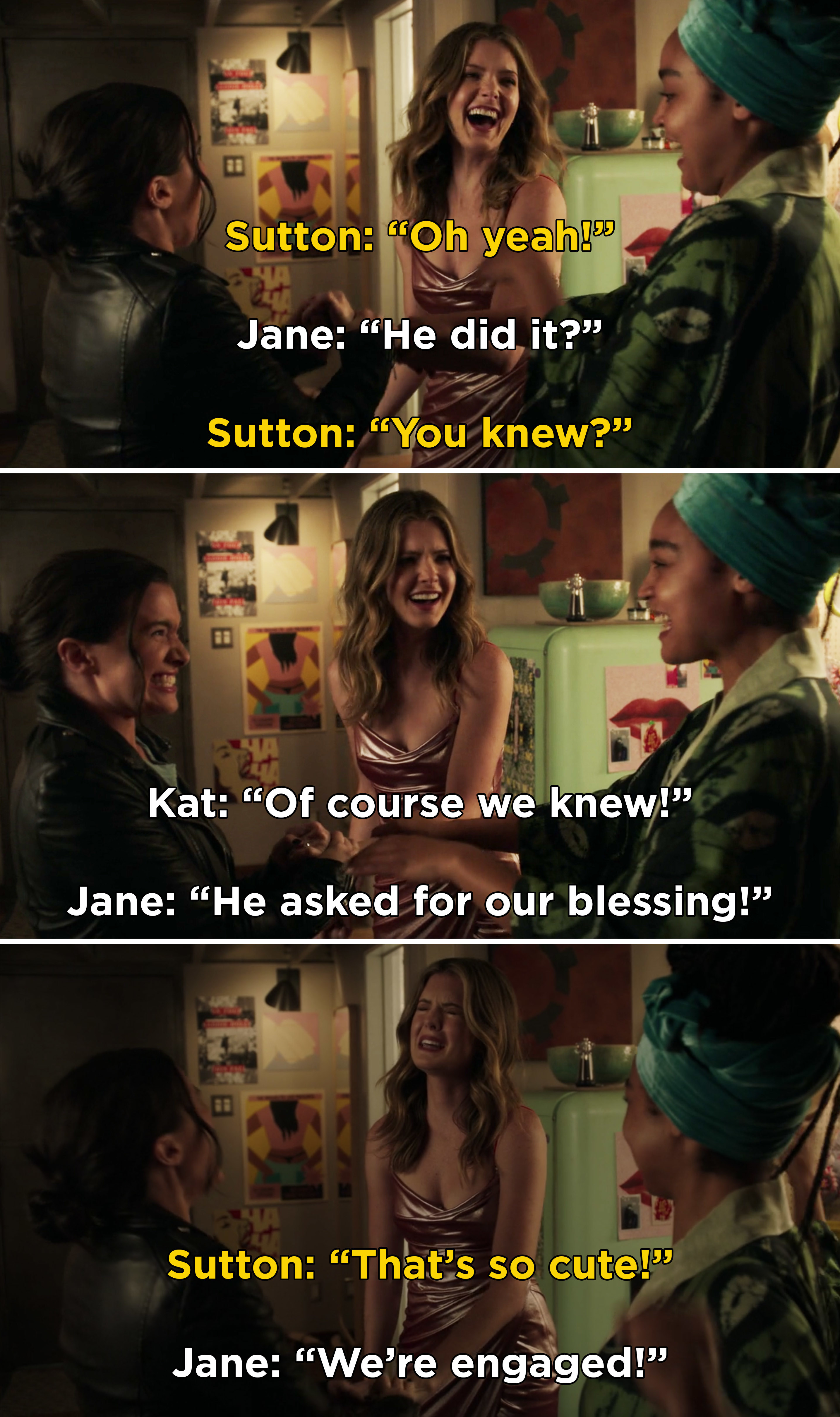 18.
On Batwoman, after the Beth reveal last week, Kate told Beth that she is actually from another Earth and her Earth-Prime version is Alice.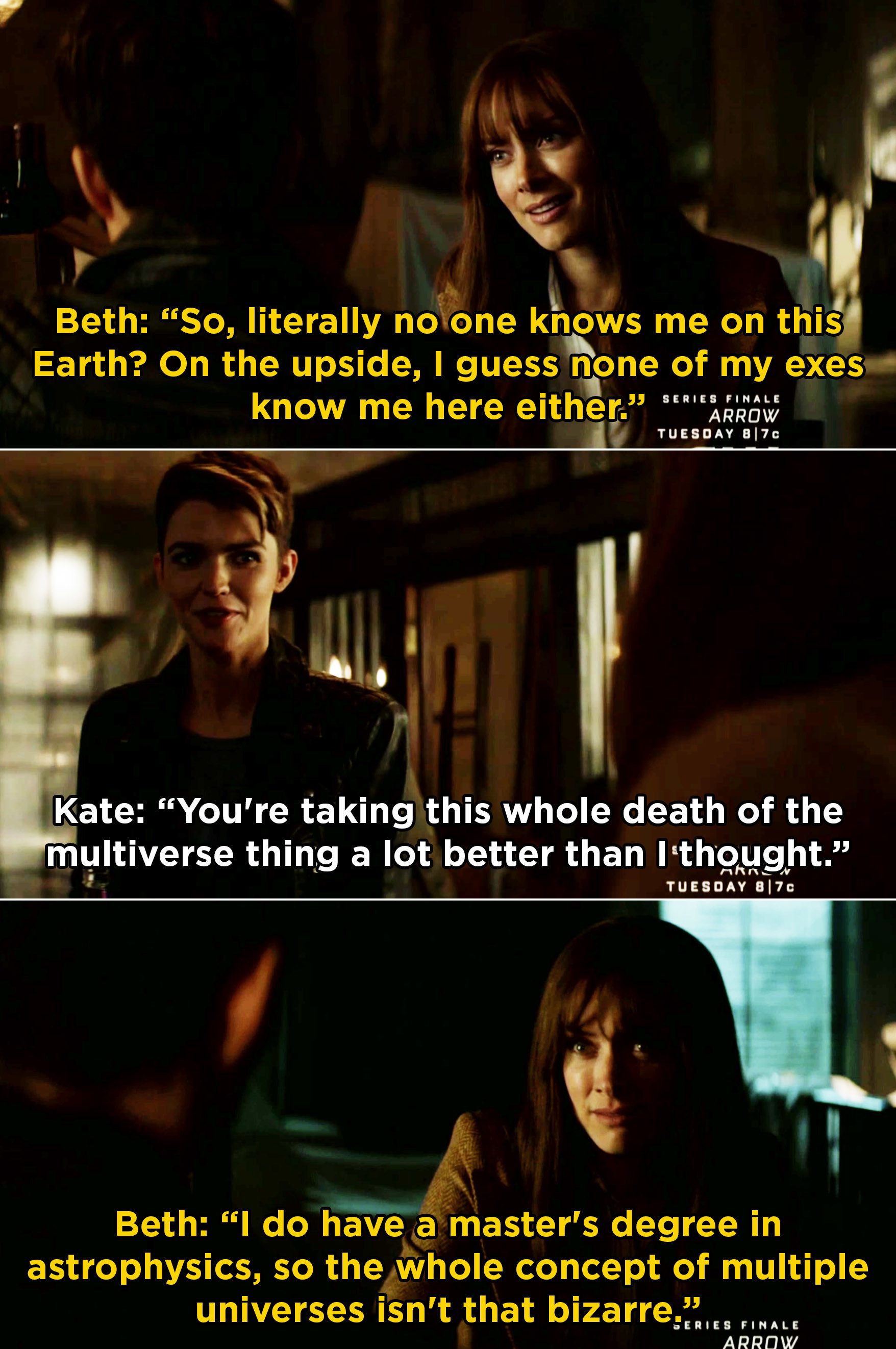 19.
On Supergirl, Winn returned from the future to help Supergirl stop a version of himself who had followed in the Toymaker's footsteps.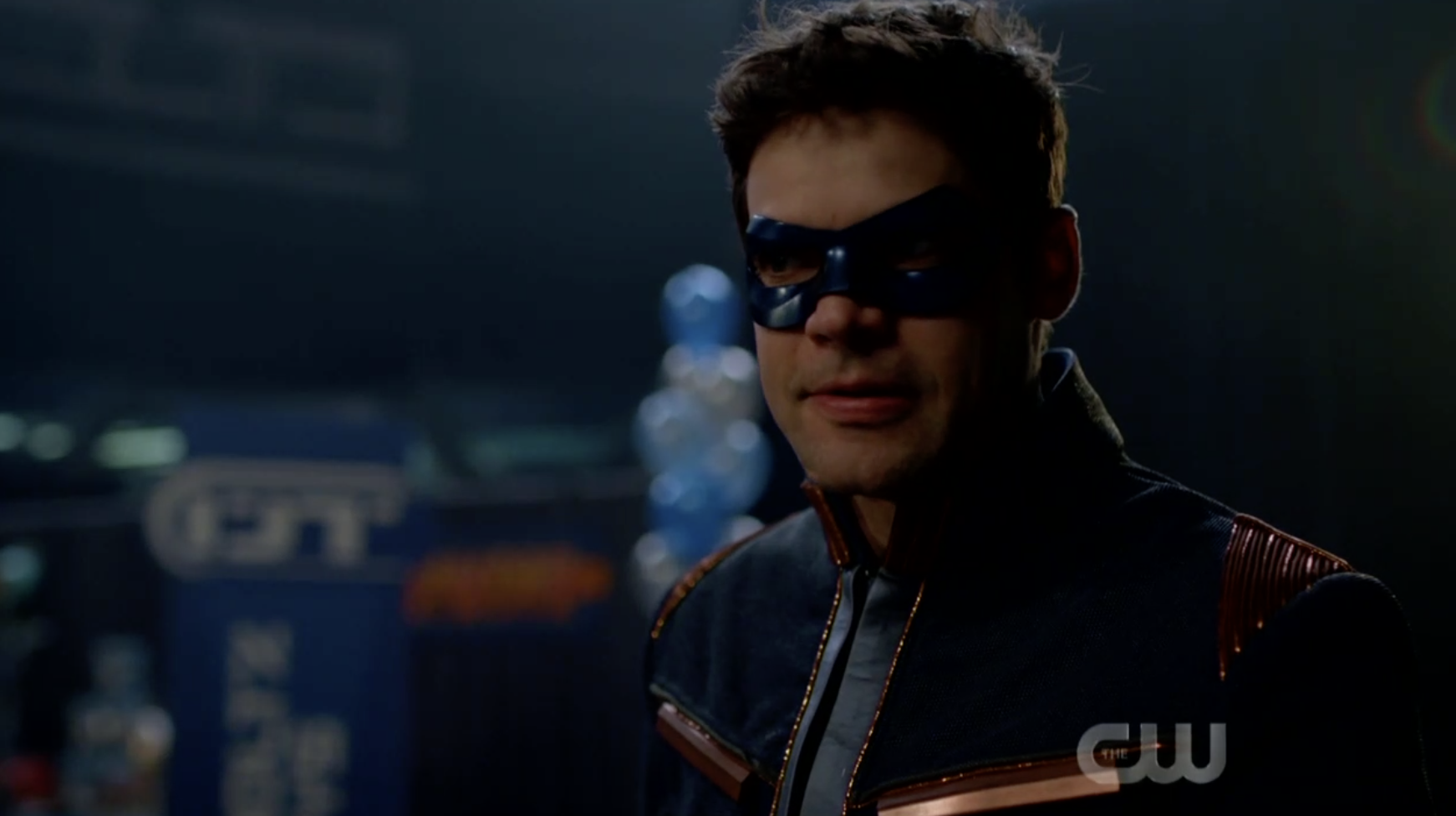 20.
Riverdale focused on Riverdale High and Stonewall Prep competing in a quiz show, but honestly, Kevin's random tickling plotline is all I can think about.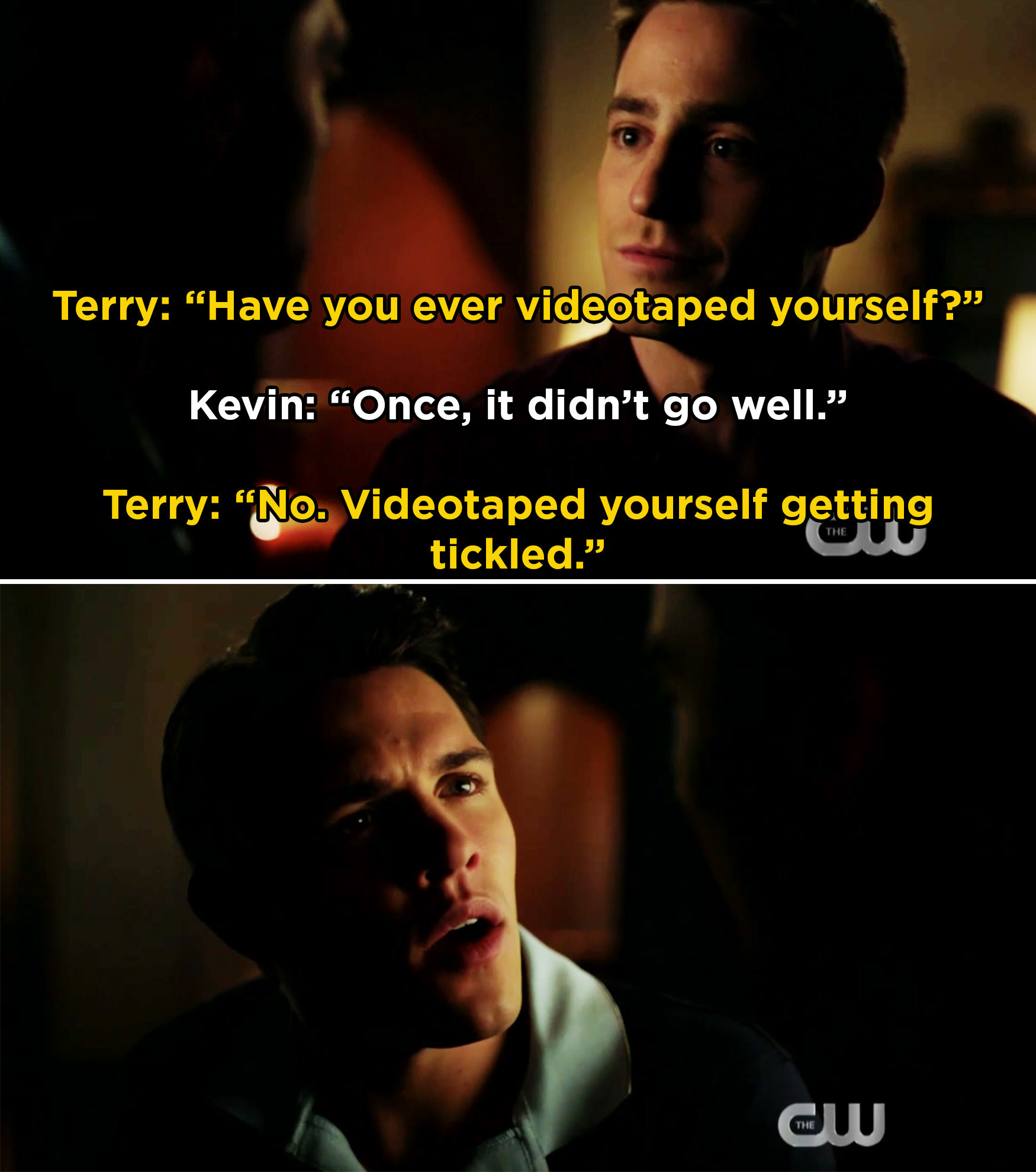 21.
Shrill returned with Season 2 and picked up with Annie trying to figure out her next move after confronting her troll and gaining more confidence.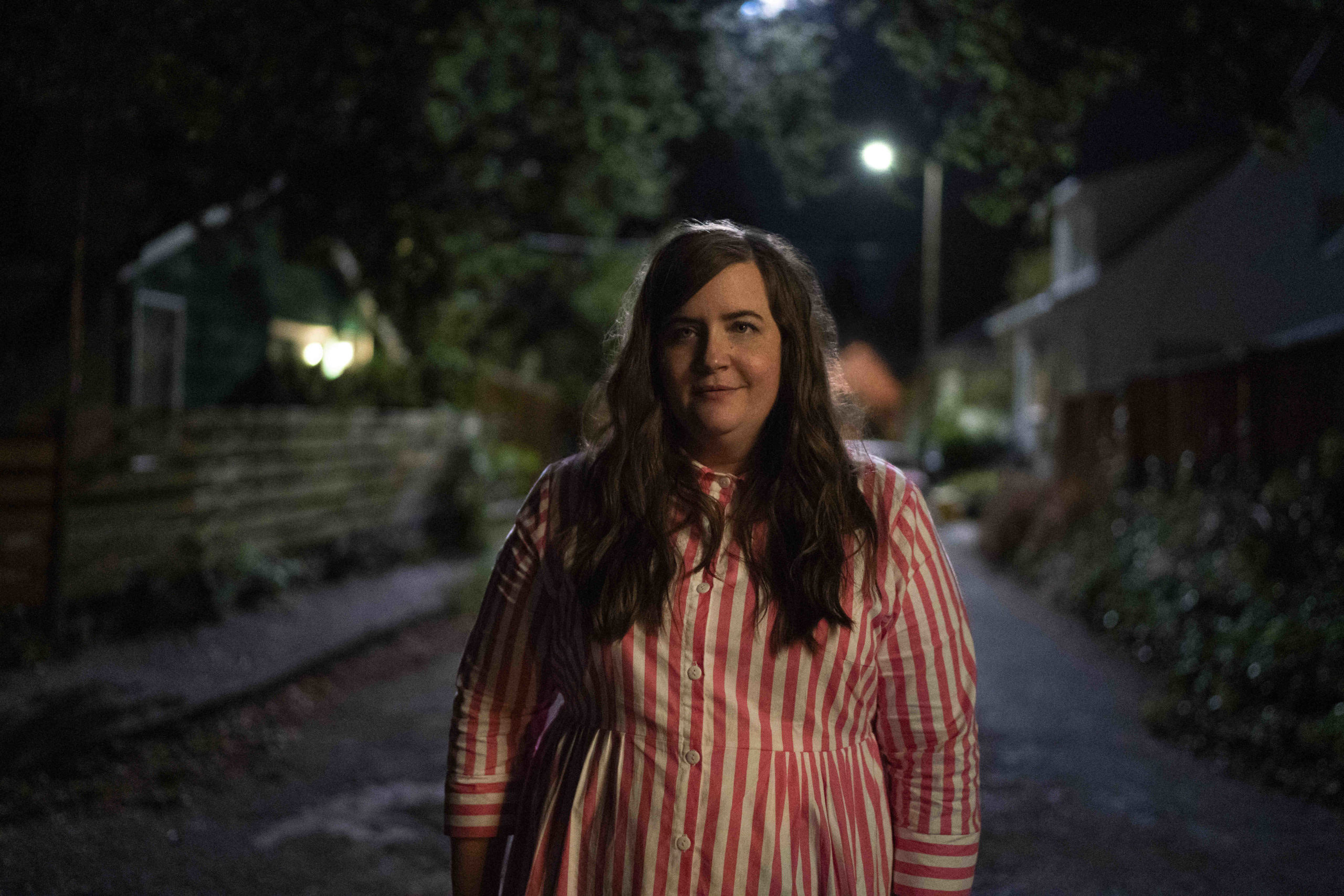 22.
On Superstore, Sandra and Jerry officially got married, but of course, Carol tried to sabotage the entire thing.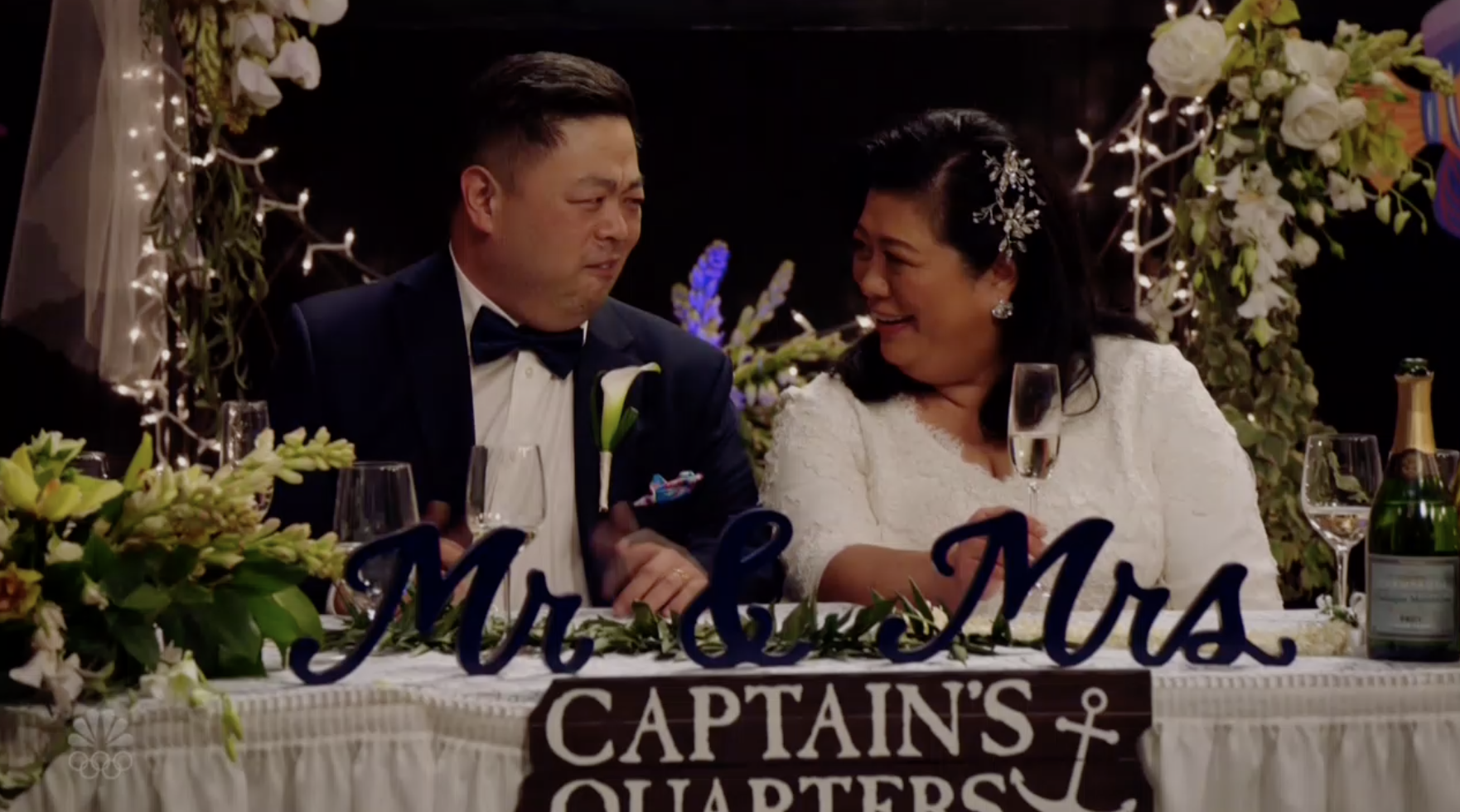 23.
On Legacies, while trying to figure out how to get the Saltzmans back from the prison world, Cupid's heart-eating older brother arrived at the Salvatore School.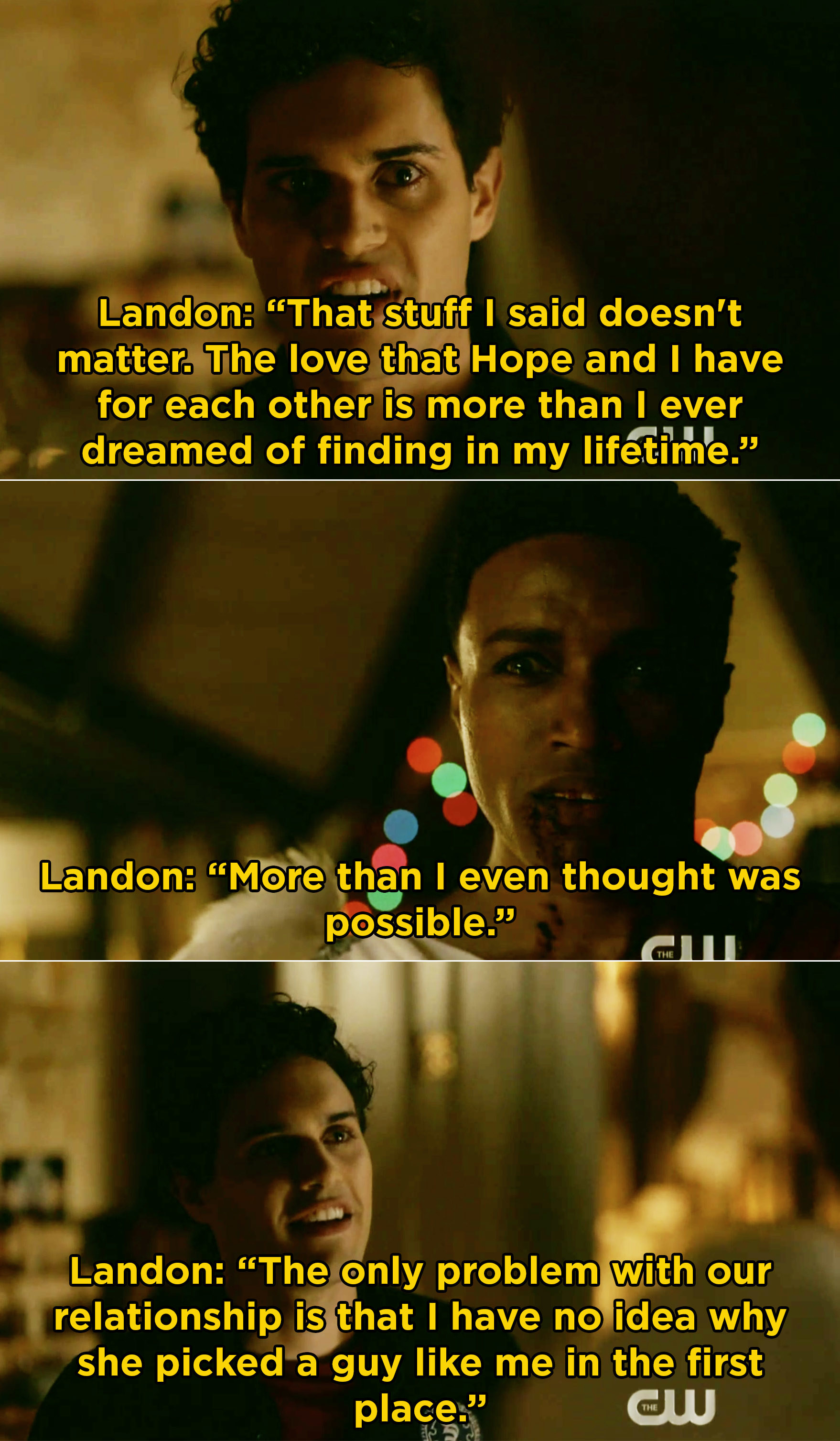 24.
On Good Trouble, Malika decided to go to court and not take a plea deal after she learned that she would have to give up her activism.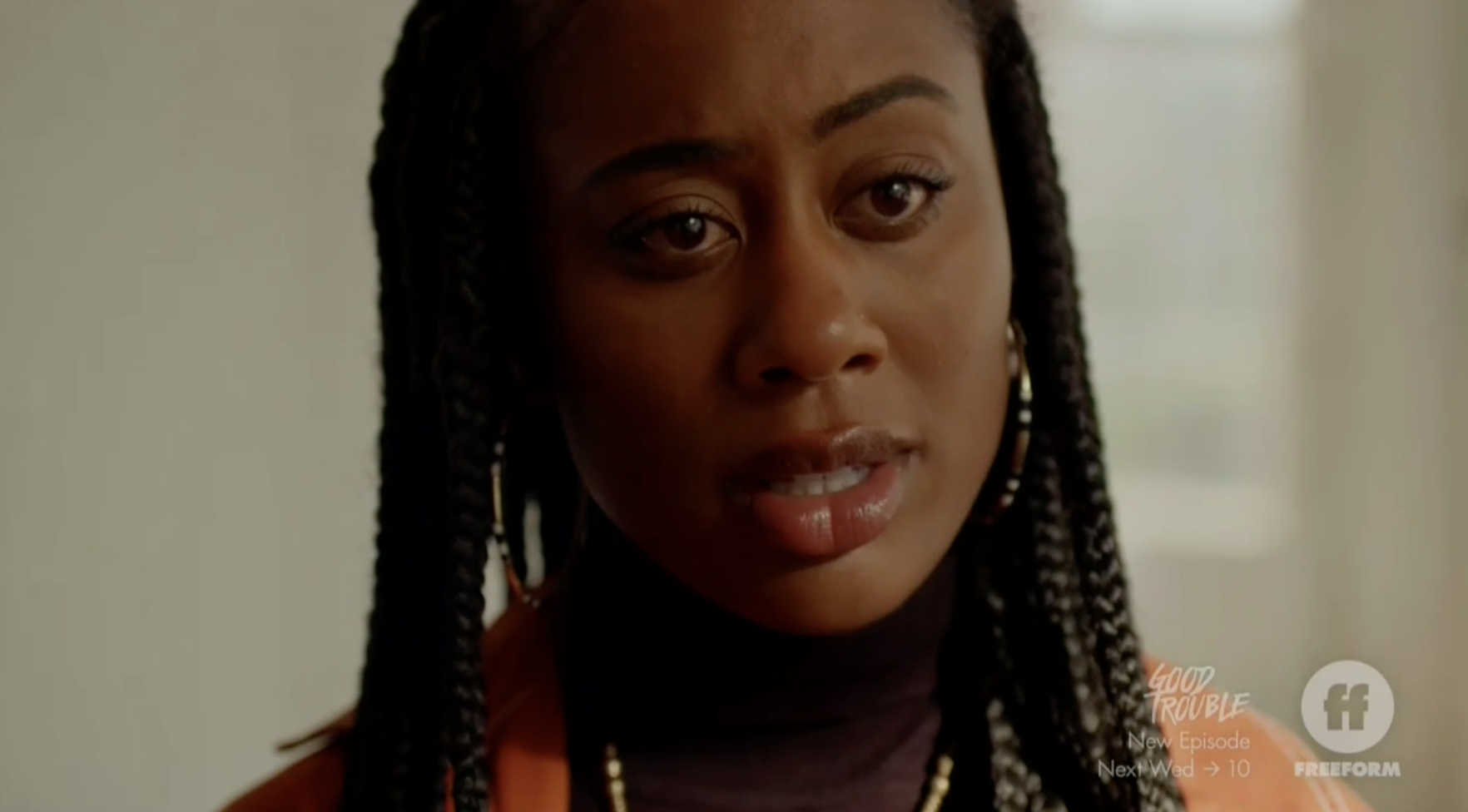 25.
And finally, on Supernatural, Jack reunited with Cas, Dean, and Sam after he went into hiding.
What were your favorite TV moments this week? Tell us in the comments below!