🚨Warning: There are massive spoilers ahead for Season 7, Episode 22.🚨
It's no secret that Arrow is one of my favorite TV shows and that I have an undying love for Felicity Smoak.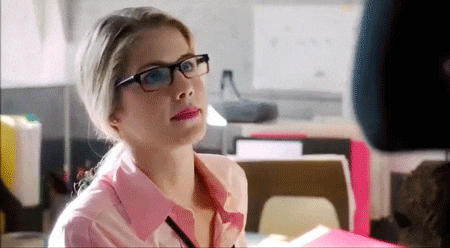 So, you can imagine how much I've been stressing over the Season 7 finale, which marked Felicity's (and Emily Bett Rickards') final episode of the series.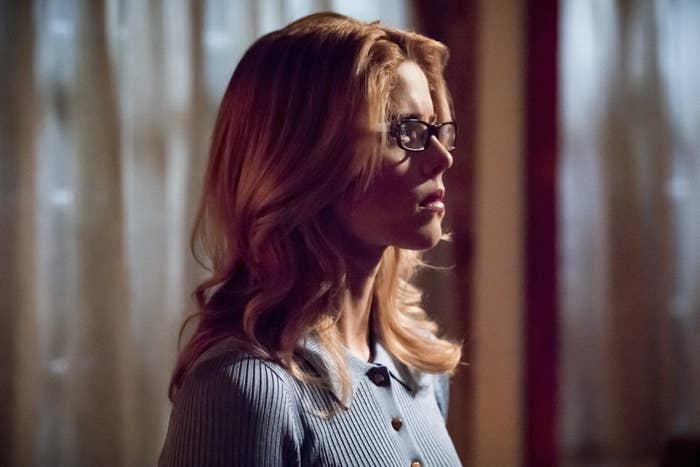 The episode was filled with a ton of emotional goodbyes, especially for Oliver, Felicity, and Diggle, aka the original Team Arrow. So here's what went down during Felicity's final episode.
After battling the Ninth Circle and Emiko, Oliver and Felicity make the decision to leave Star City in order to protect their unborn child.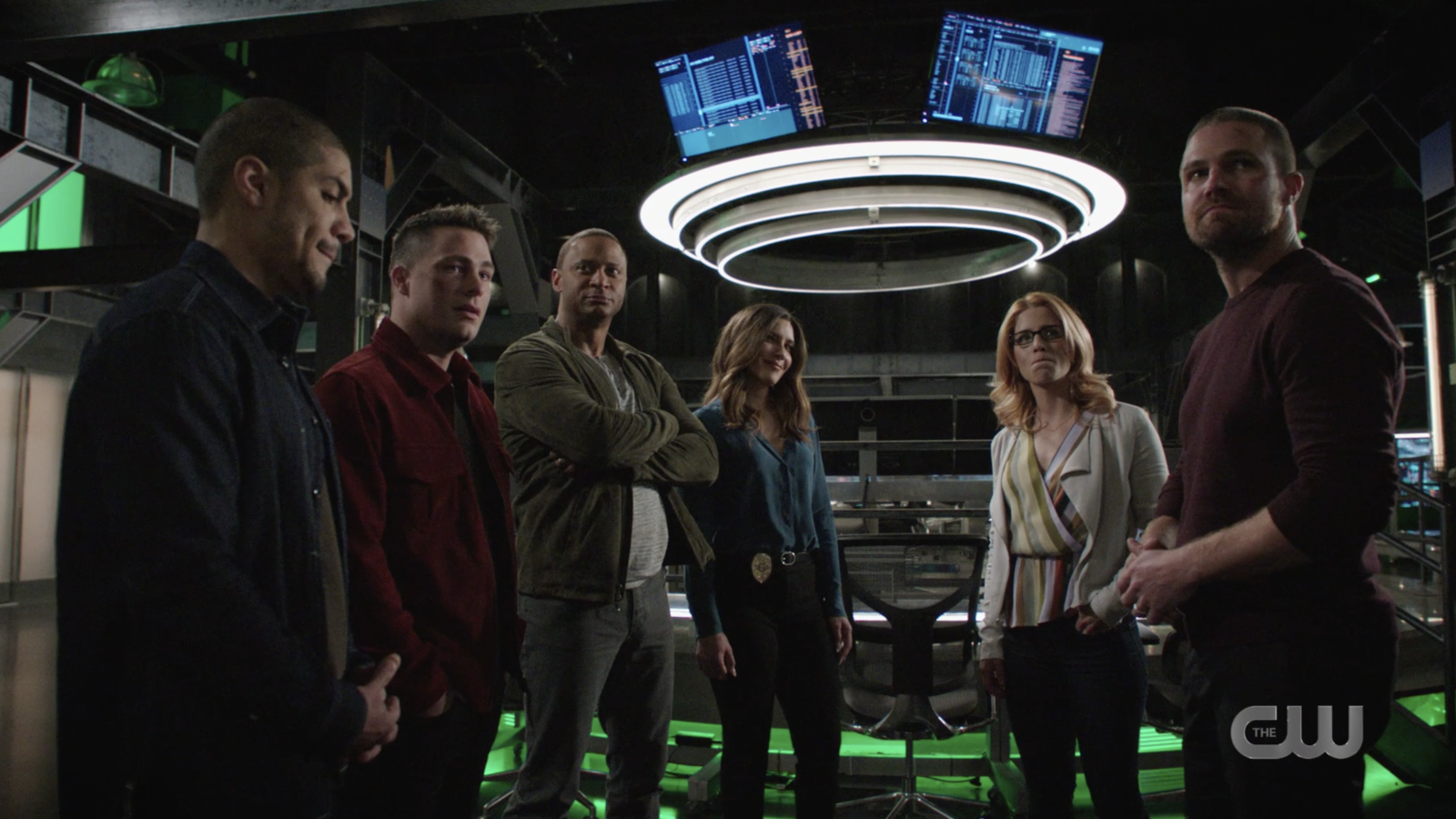 They end up raising their daughter Mia in an undisclosed location far away from Team Arrow and Star City.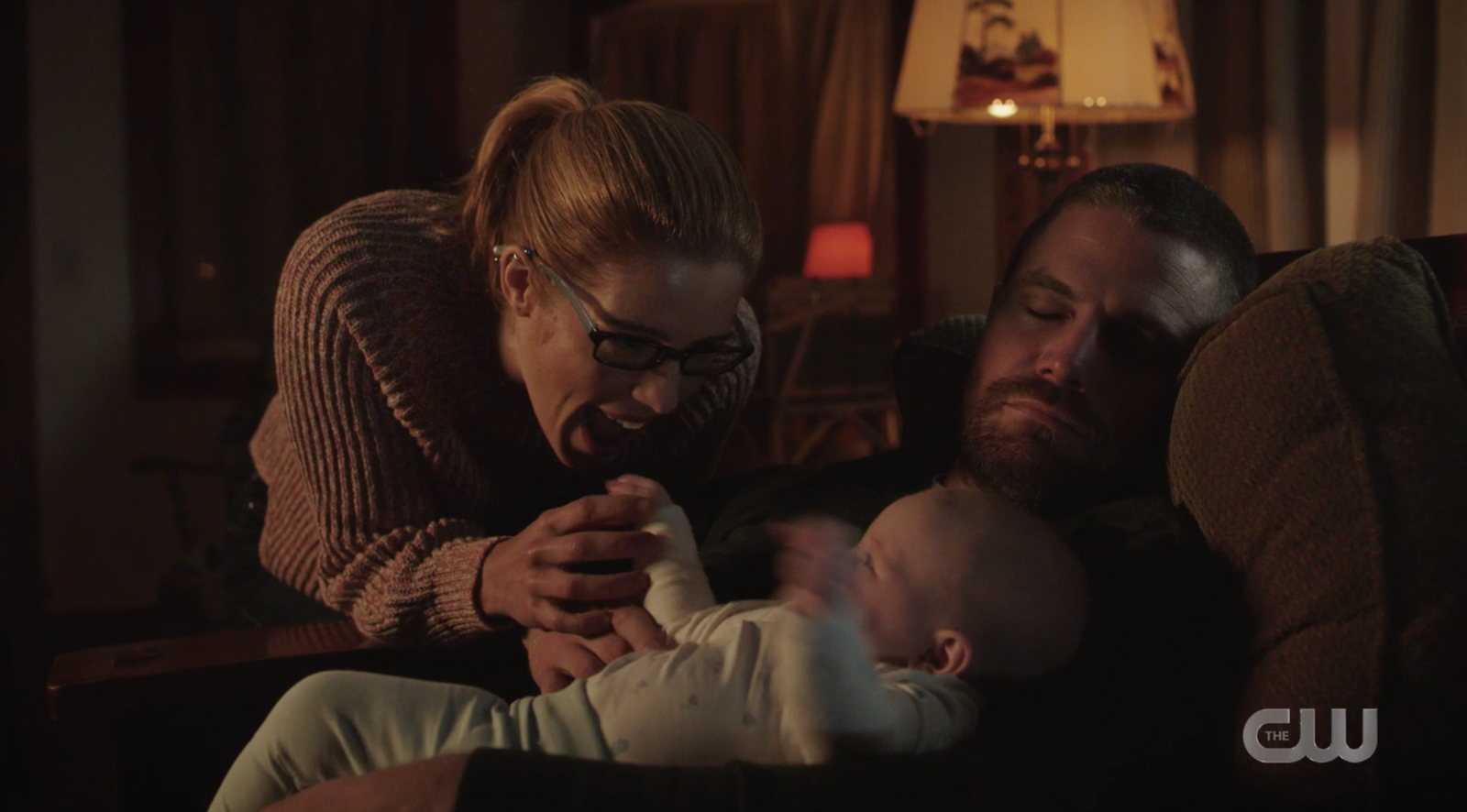 However, their happiness doesn't last very long, and the Monitor, who was featured in last year's crossover, returns and cashes in on the favor Oliver owes him.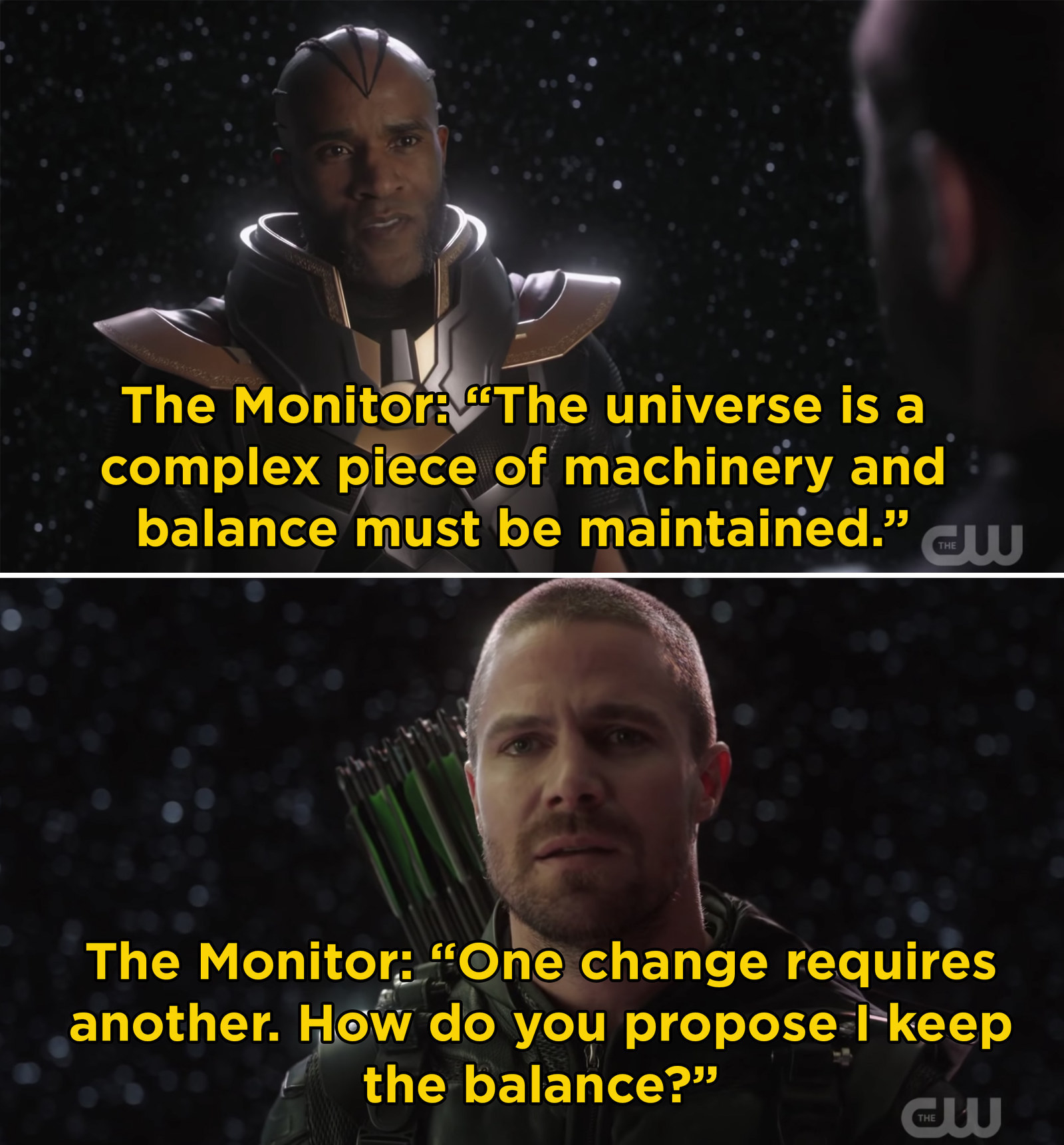 Basically, the Monitor has seen that Oliver will die, and in order to protect Felicity and Mia, he must leave them behind.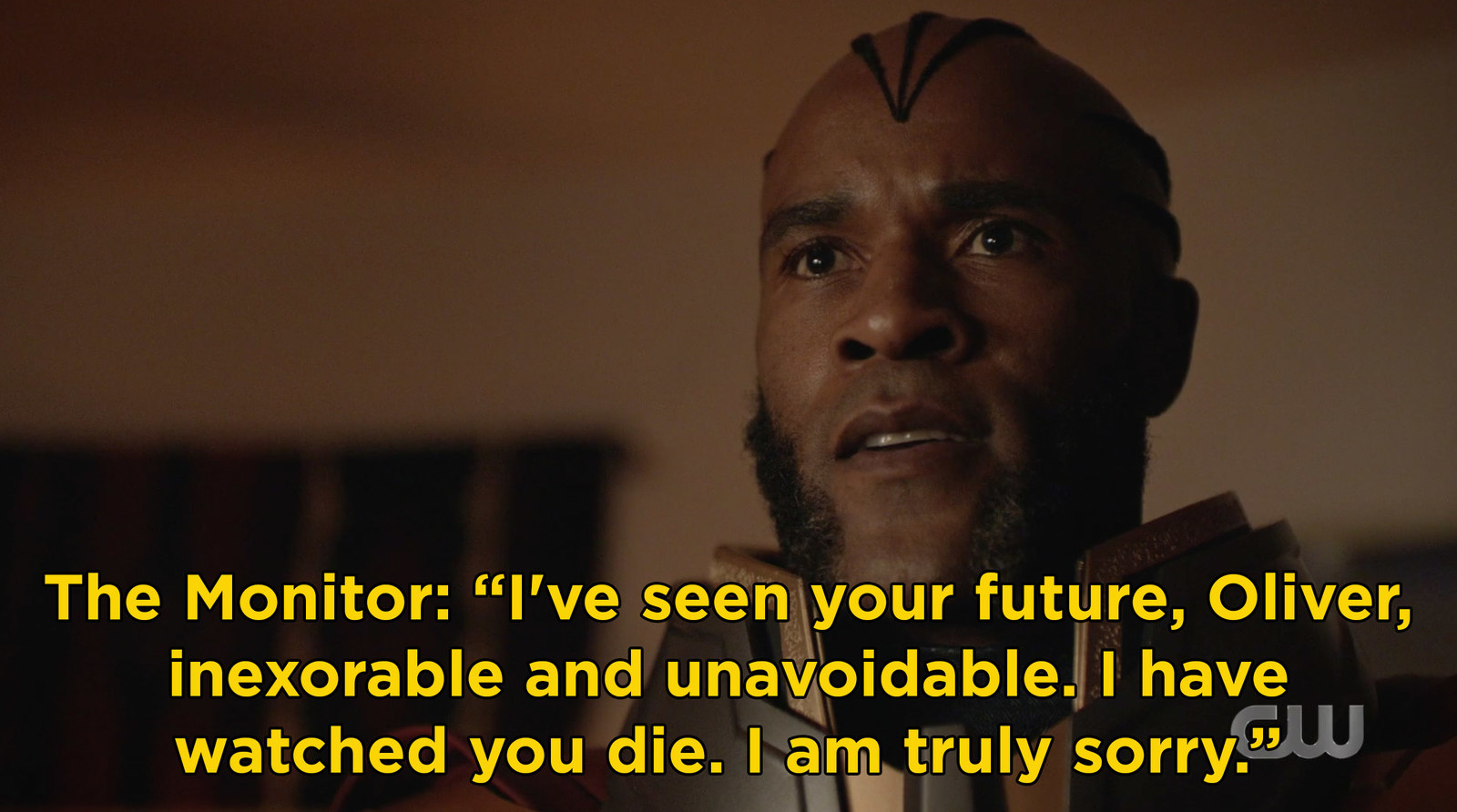 I cannot stress enough how much I cried over Felicity and Oliver's last scene together — it hurt to see Stephen Amell and Emily Bett Rickards clearly crying IRL.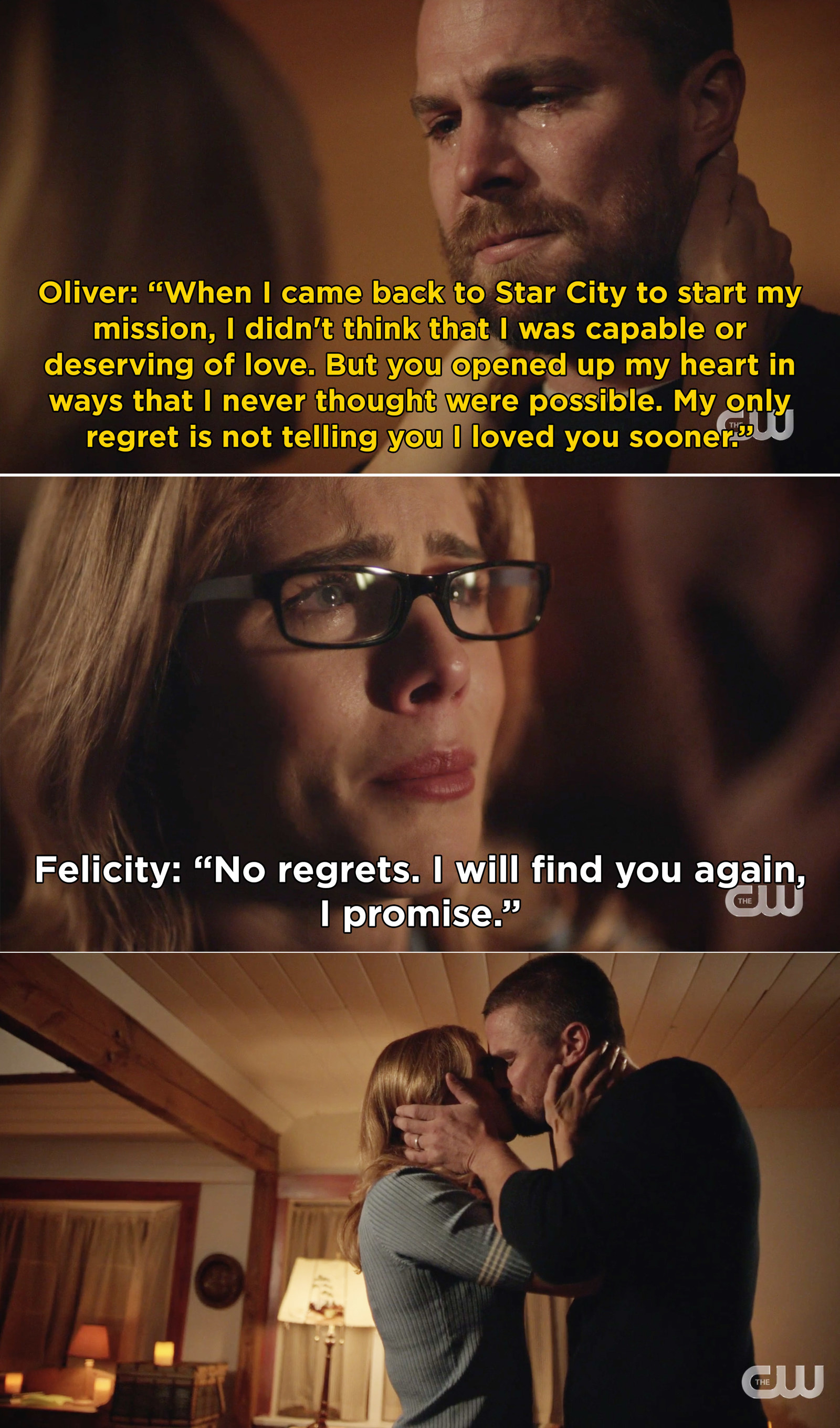 Oliver leaving perfectly connects to an earlier episode where we learned that Felicity raised Mia all alone.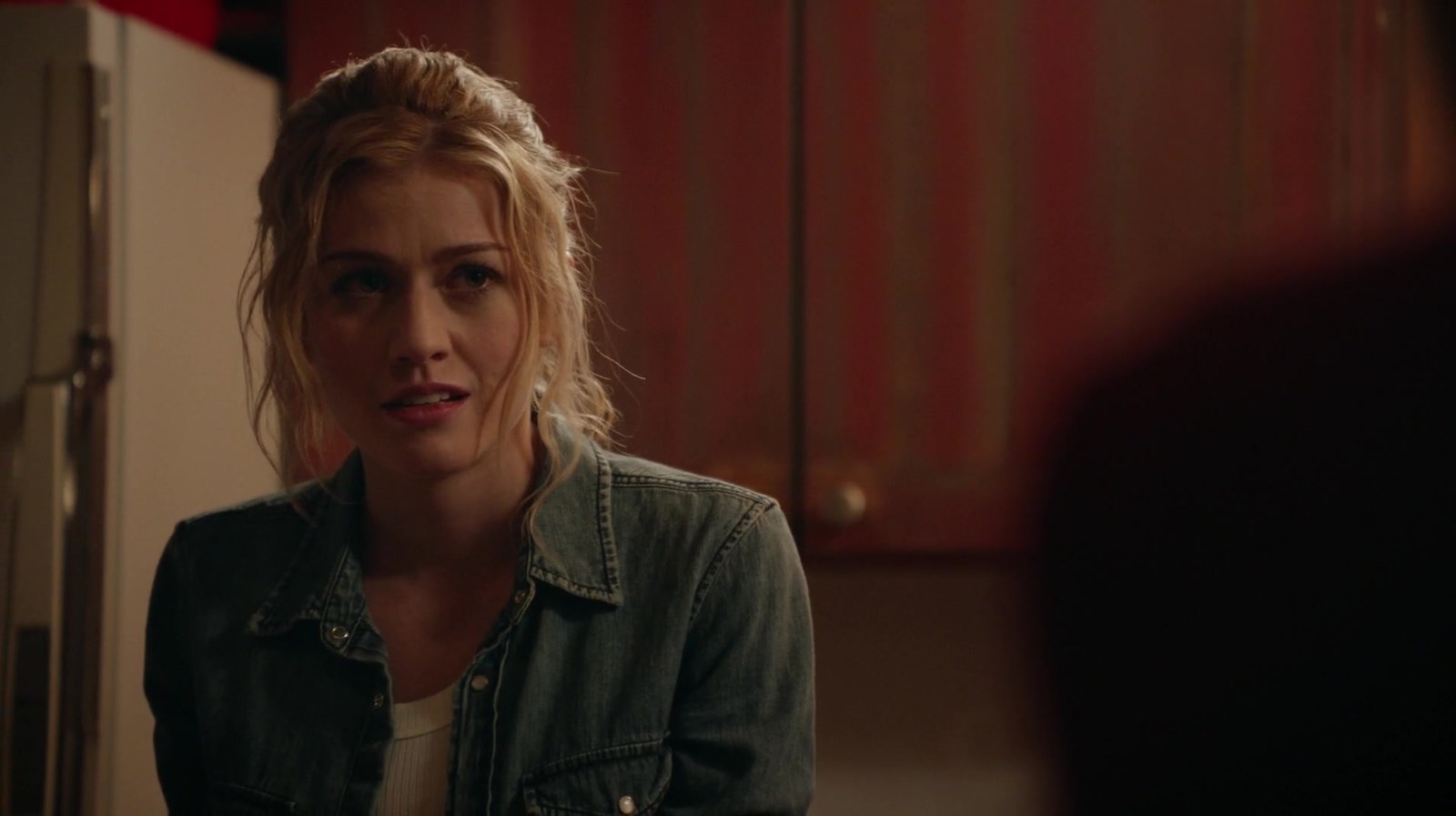 Now, because Arrow also deals with the future, we also had to say goodbye to Felicity in 2040.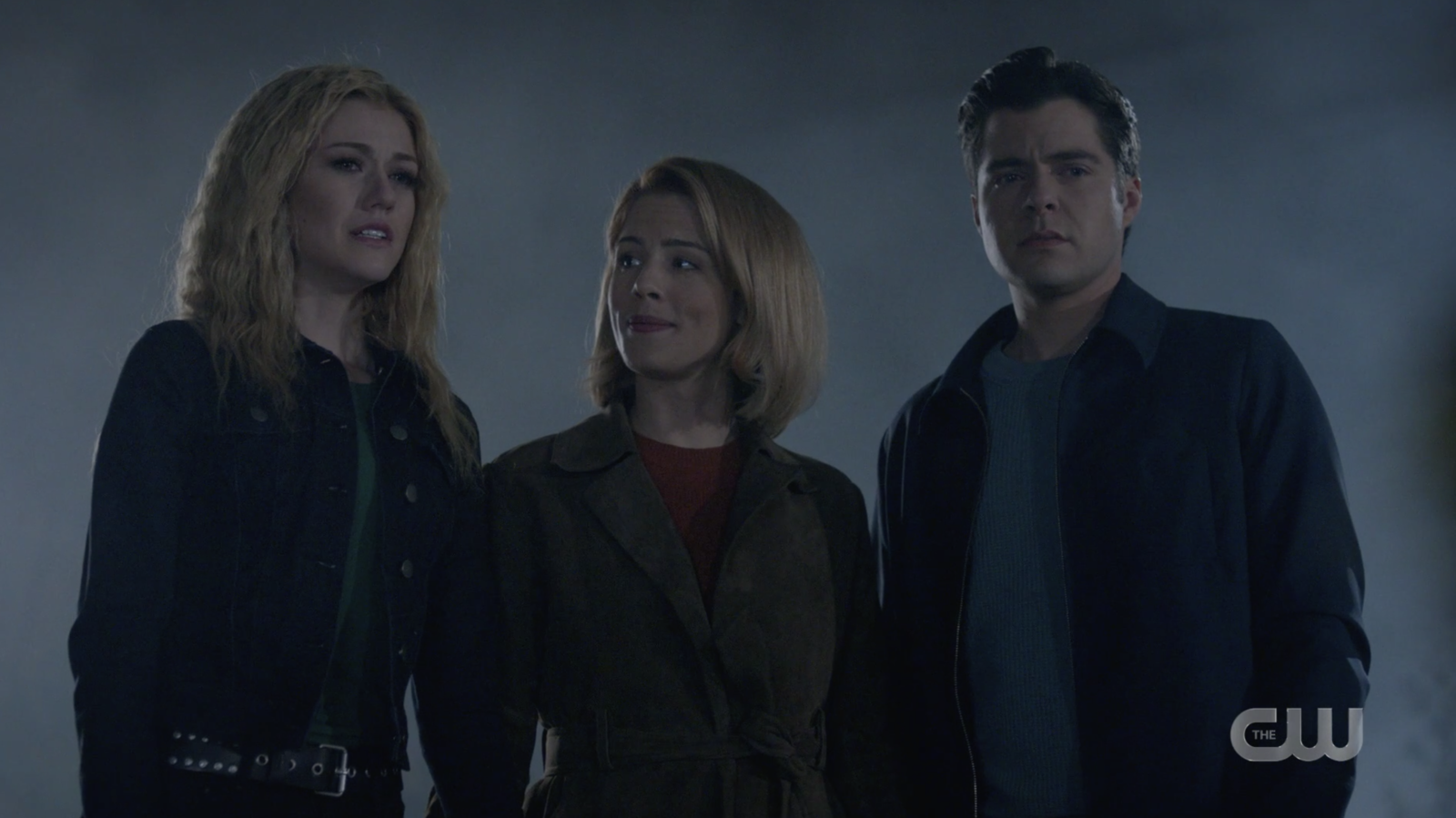 In the future, Felicity says goodbye to William and Mia, saying that it's time for her to go on her own journey — BRB, I'm crying over this adorable little family.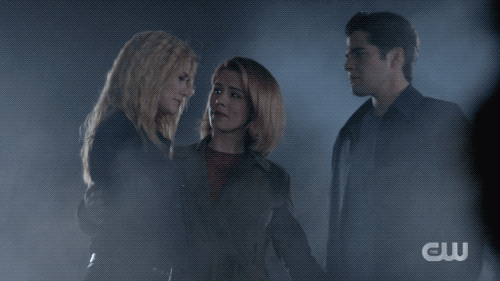 In the end, after parting ways with William and Mia, Felicity meets up with the Monitor, who takes her to be with (presumably) Oliver.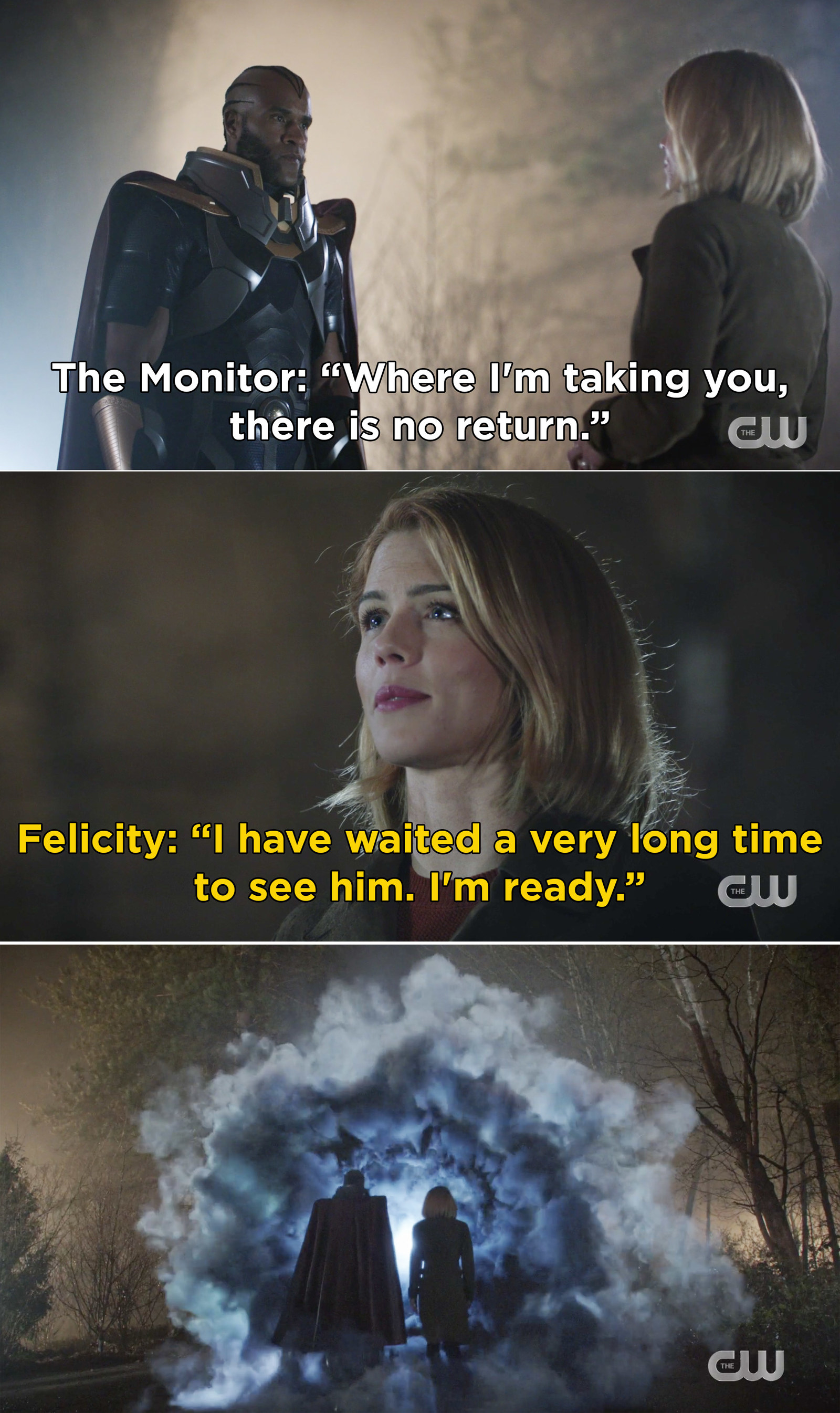 So what does this mean for the show going forward?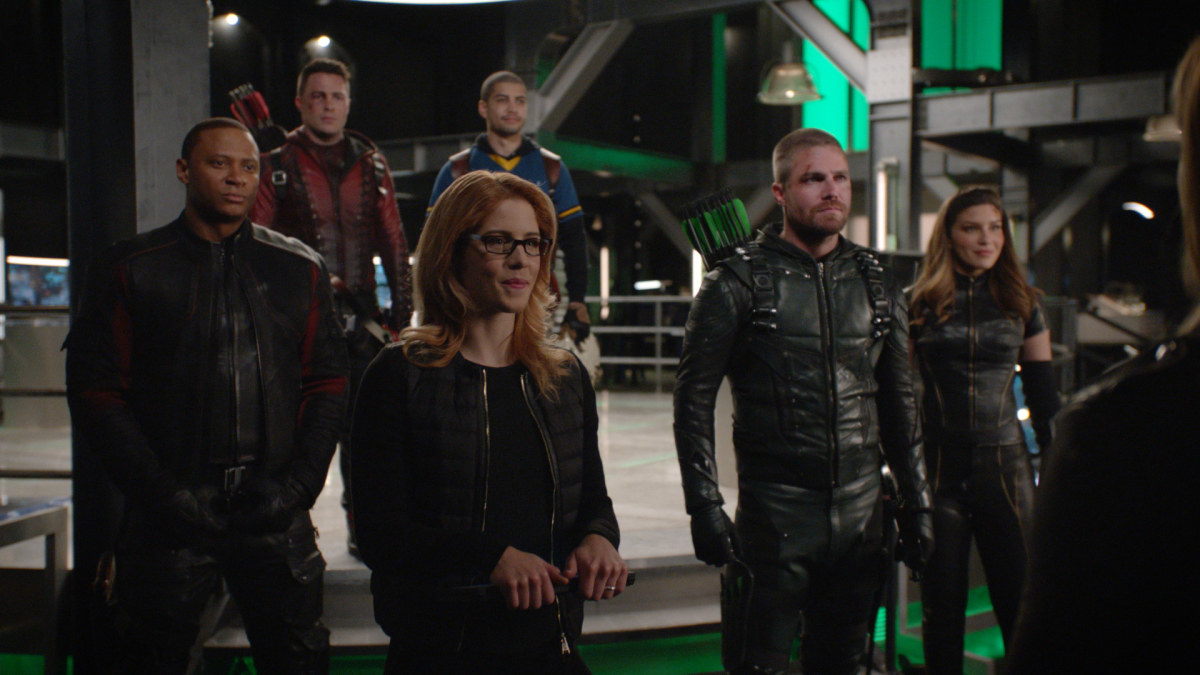 Well, Arrow's final season will return this fall and will likely set the stage for Oliver's death in the crossover episode — we'll probably see where he went after leaving Felicity.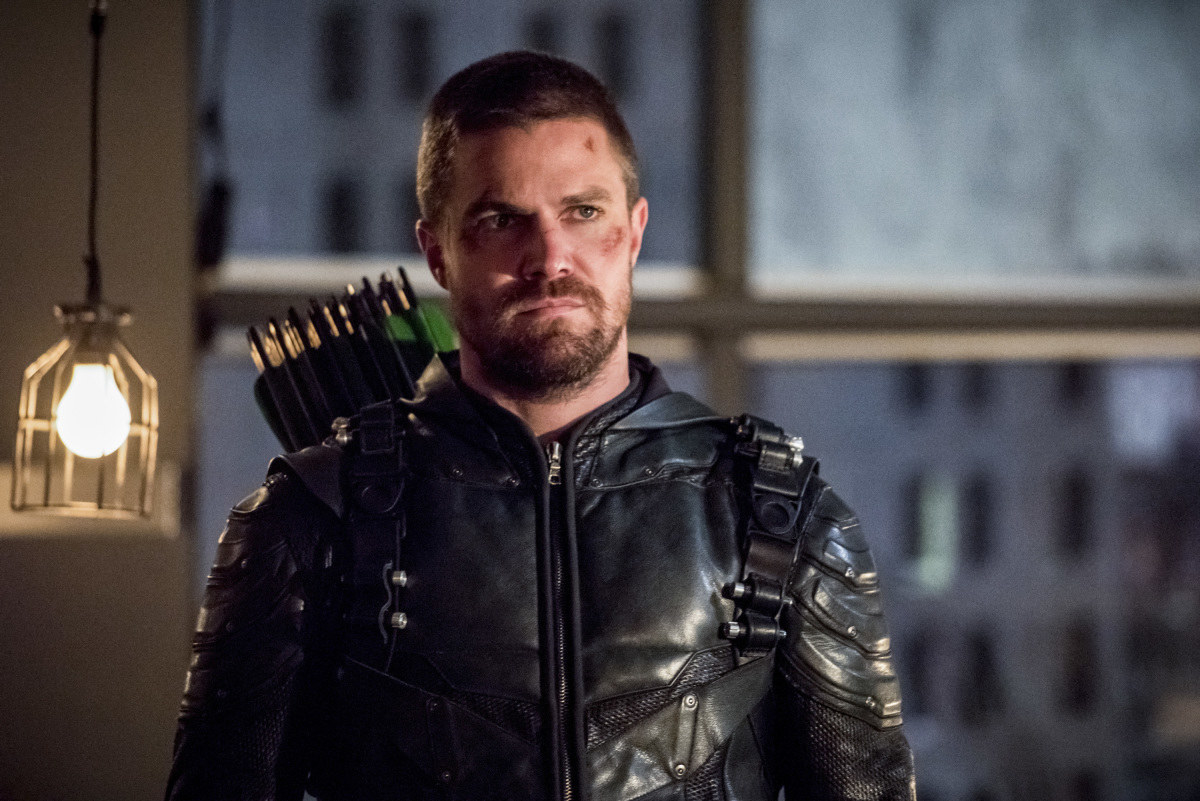 And, in terms of the future storyline, it seems like Mia will play a large role next season, based on what the Monitor told Oliver and Felicity.