Tonight The Good Place ended with one hell of a finale. There are spoilers from here on out, so proceed with caution!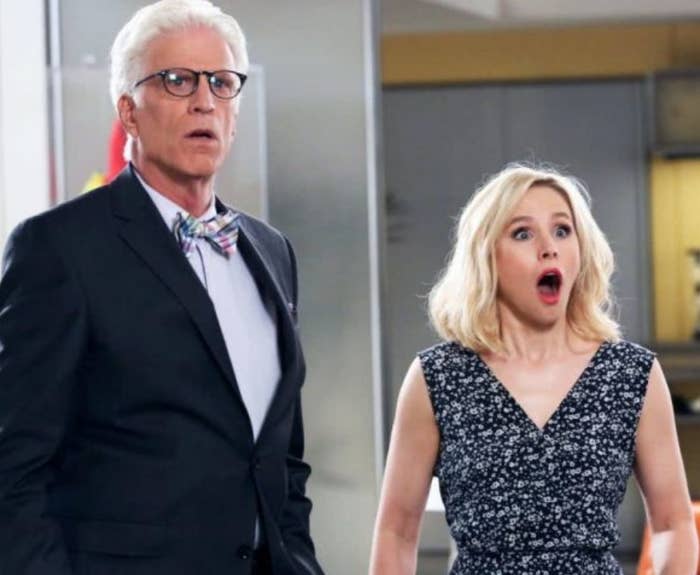 Jason was the first to be ready — although not the first to leave, thanks to him wanting to see Janet one last time.
Tahani was the next to be ready, but rather than walking through the door, she opted to become an architect, finally giving her purpose and meaning — the thing she struggled to achieve in both life and the afterlife.
Chidi was next, and, heartbreakingly, he was ready before Eleanor. He finally felt sure about something, and, although Eleanor resisted at first, she acted selflessly and let him go.
Eleanor was the last human to leave, only ready after she had helped a few more friends: Mindy St. Claire and, most importantly, Michael. She persuaded the Judge to let him finally achieve his dream of becoming a real human.
The show ended with a glimpse of Michael's beautiful, mundane life on Earth, where he was fulfilling all of his beautiful, mundane dreams — touched, one final time, by Eleanor herself.
Needless to say, it was an EMOTIONAL ride, and everything is fine but also NOT FINE AT ALL. Here are some tweets that just about sum it up...
1.
2.
4.
5.
6.
7.
8.
9.
10.
11.
12.
13.
14.
15.
16.
17.