🚨There are MASSIVE spoilers ahead for the week of Jan. 14 to Jan. 20, 2022🚨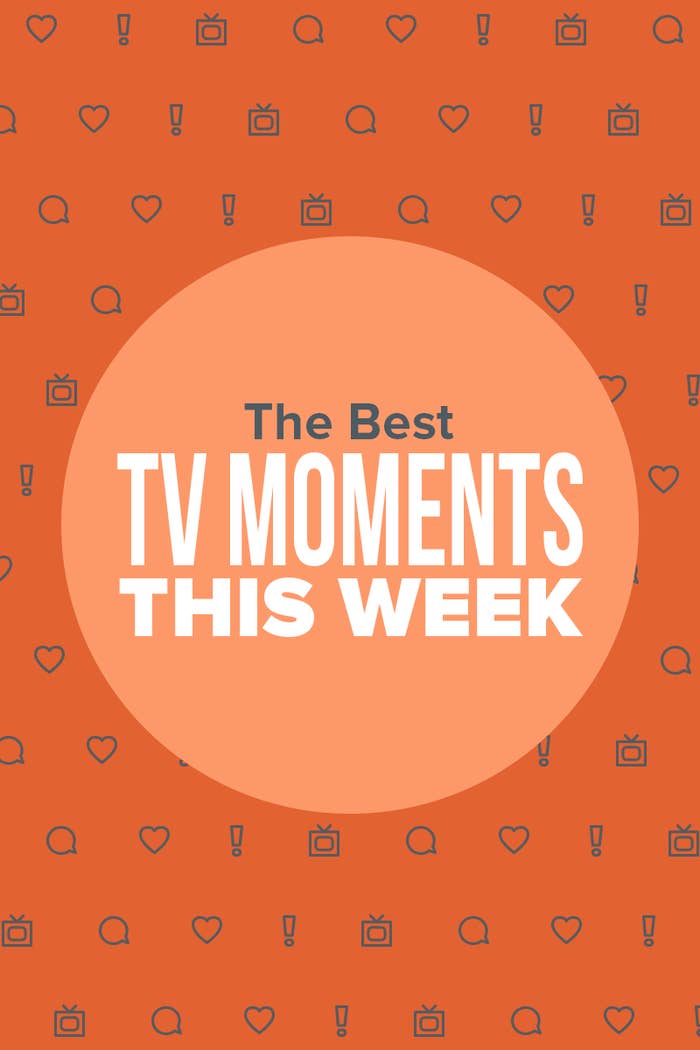 1.
First, on Euphoria, Cal visited Fez (while Lexi was there) after finding out he was the one who beat up Nate. Then, the episode ended with Nate revealing to Cal that he knows what happened between him and Jules.
2.
On the Yellowjackets Season 1 finale, we heartbreakingly found out what happened to Jackie out in the wilderness after she fought with Shauna. The reveal led to an award-worthy performance from Sophie Nélisse.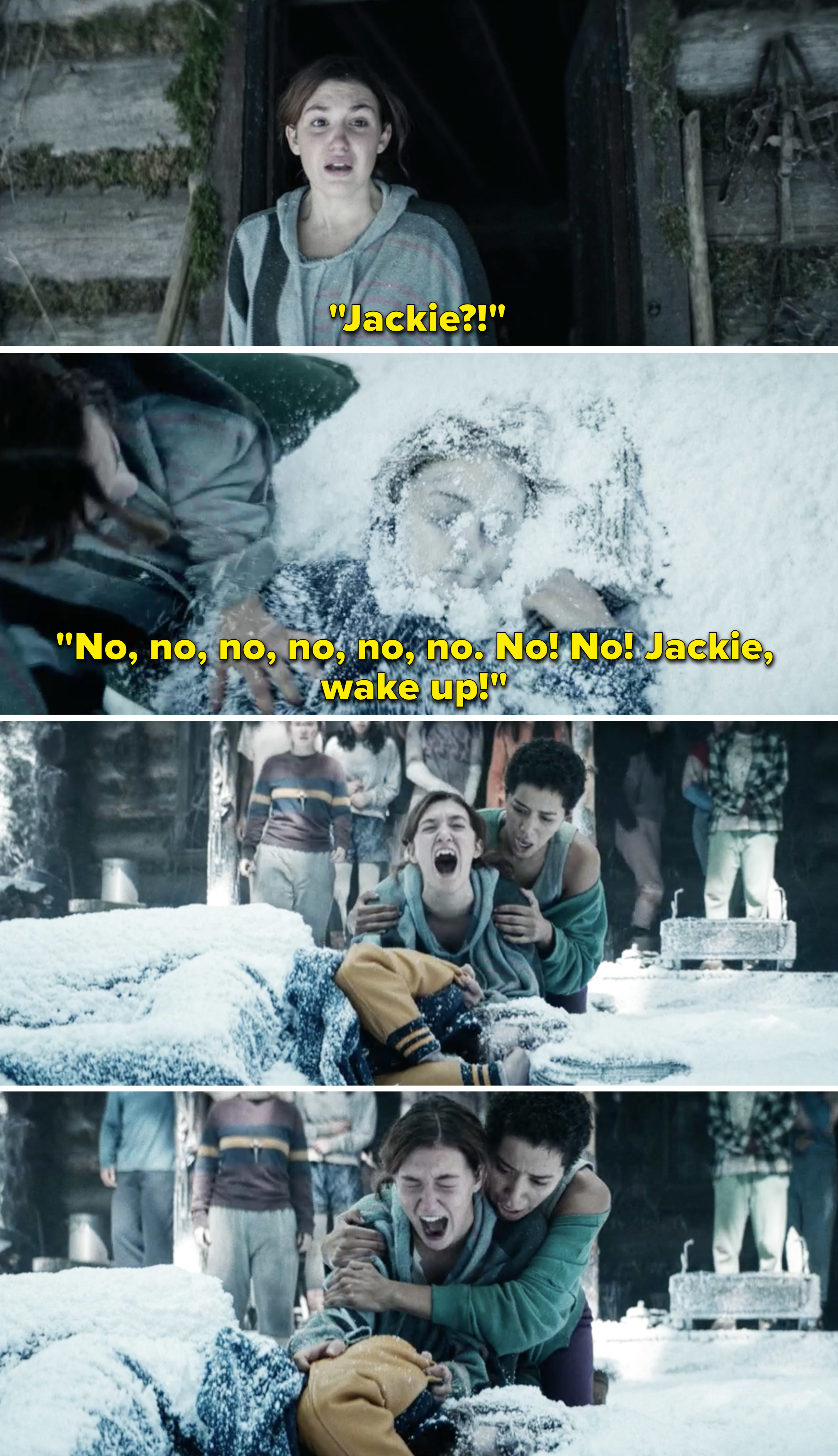 3.
And on Yellowjackets, the season ended with Nat being taken from her motel room and Suzie leaving her a panicked voicemail that involves her asking who Lottie is.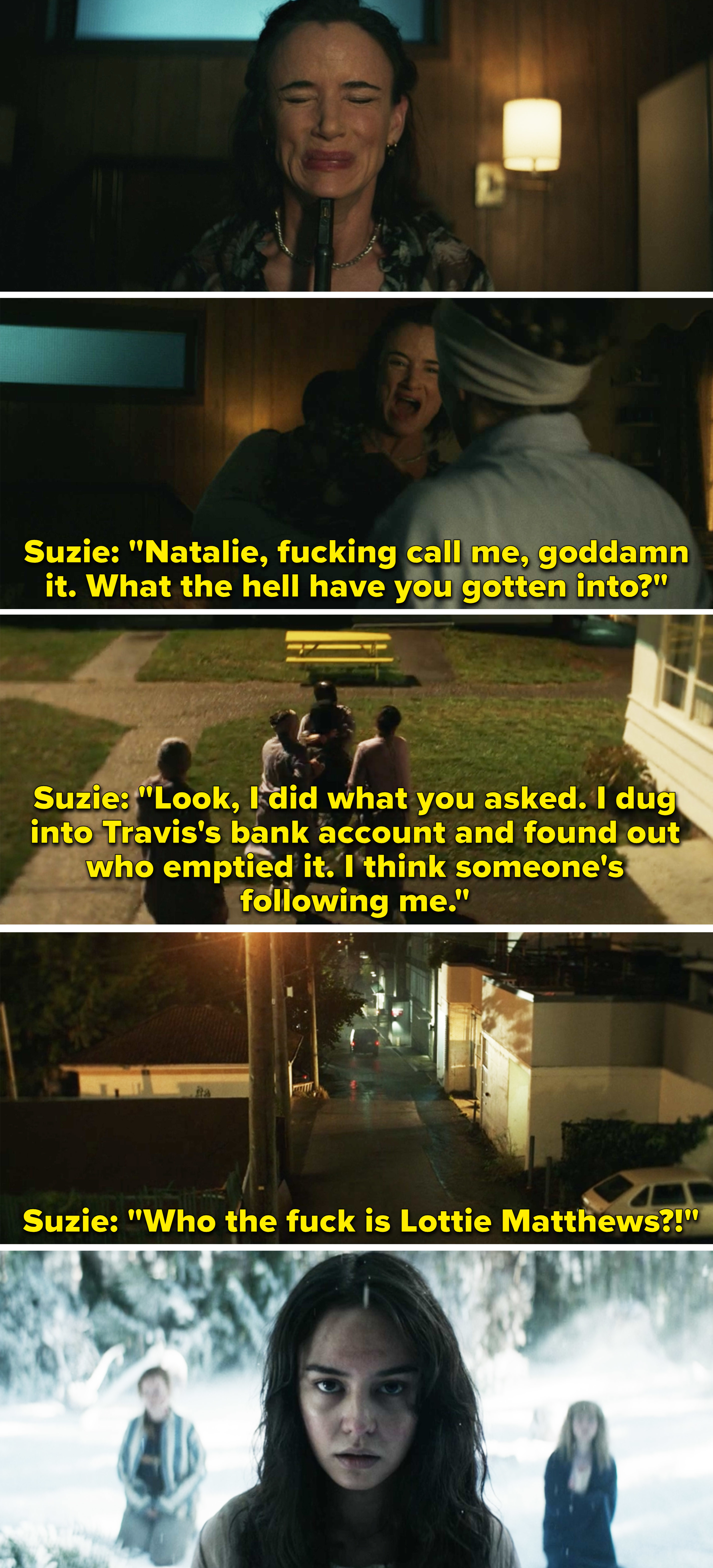 4.
On Abbott Elementary, the teachers learned to deal with a new reading program at school, but of course, it didn't go well, and it led to this scene with probably one of the best look-at-the-camera moments from Gregory.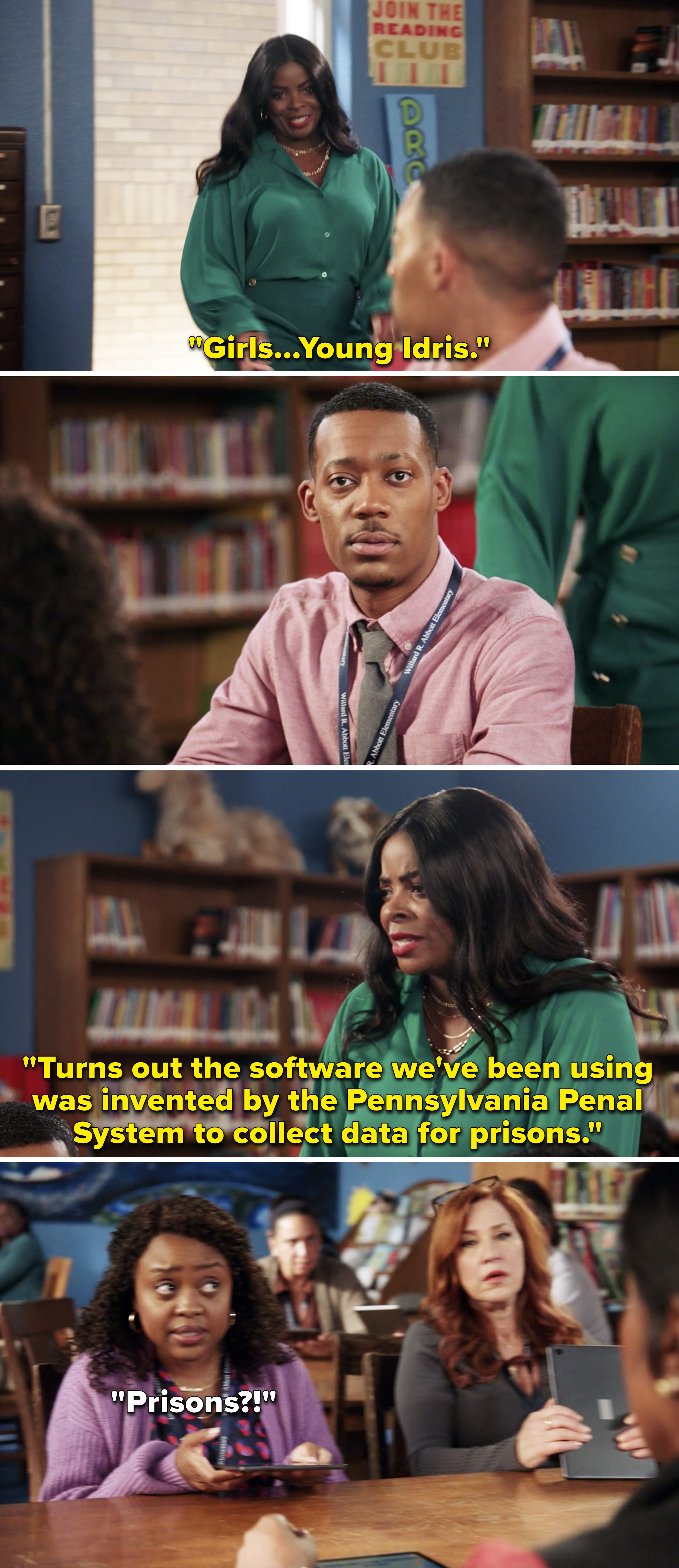 5.
On This Is Us, we finally got a glimpse at Jack in the future again and learned (pretty vague) details about what possibly led to Kate and Toby's divorce in the future.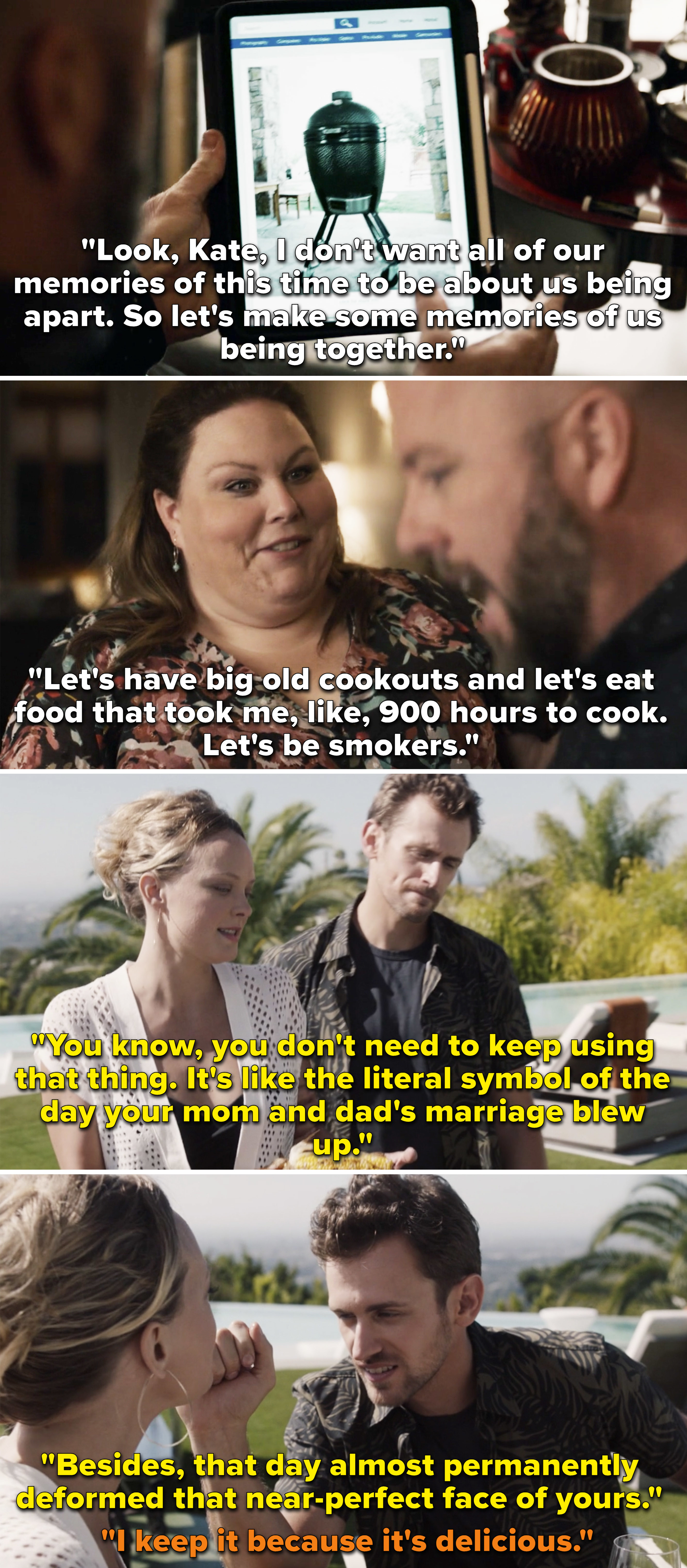 6.
On And Just Like That..., Che and Miranda confessed that they love each other, and it led to Miranda finally coming clean to Steve about her affair with Che.

7.
On Batwoman, Renee and Pam officially reunited after escaping the Bat Cave, and their chemistry was simply off-the-charts perfect. Also, Pam and Mary finally came face-to-face, and I'm very excited for this Poison Ivy duo.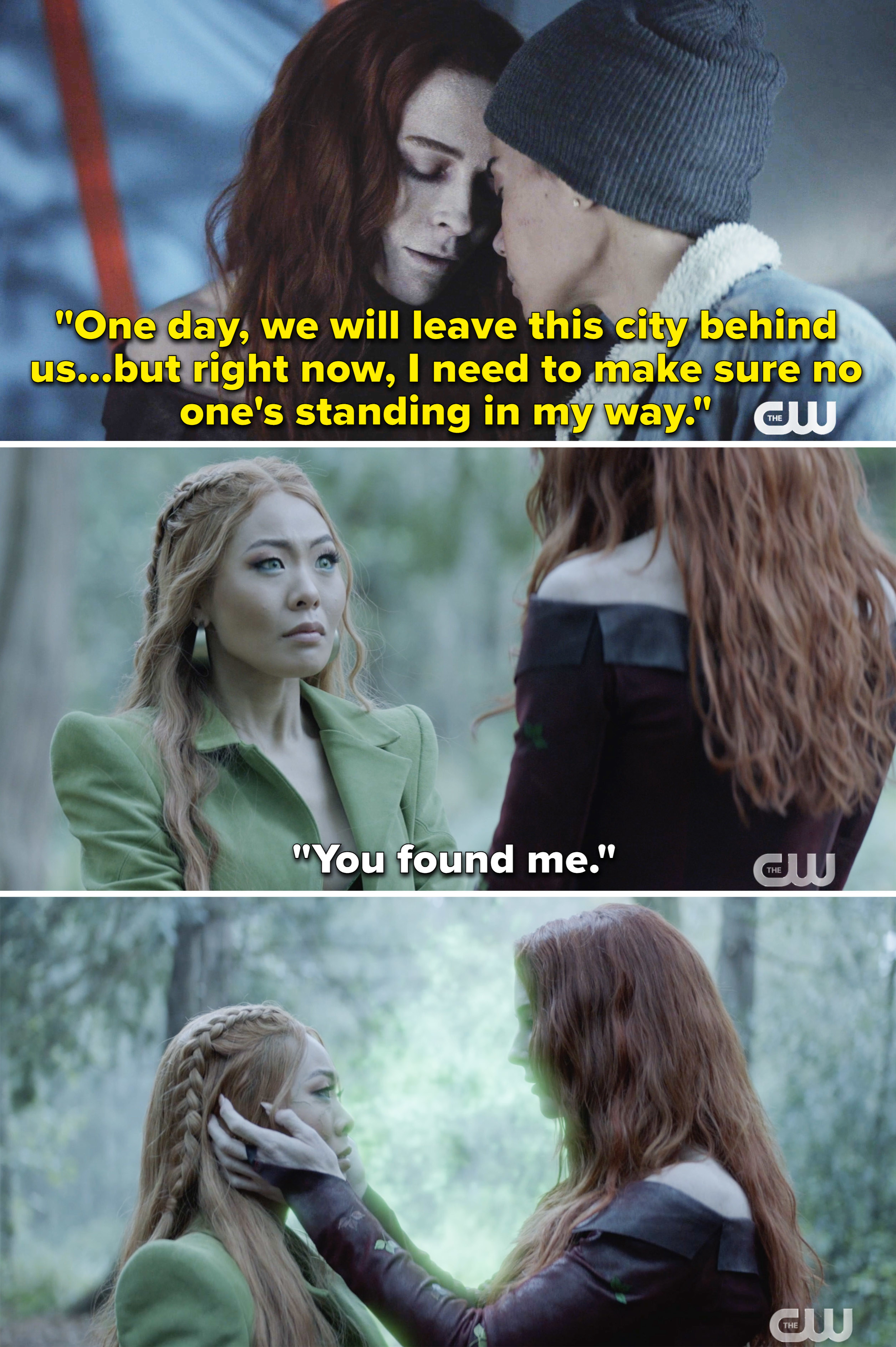 8.
And on Batwoman, while trying to avoid Pam/Poison Ivy in the woods, Ryan had to blow herself up in a car, and it led to her and Sophie's first kiss.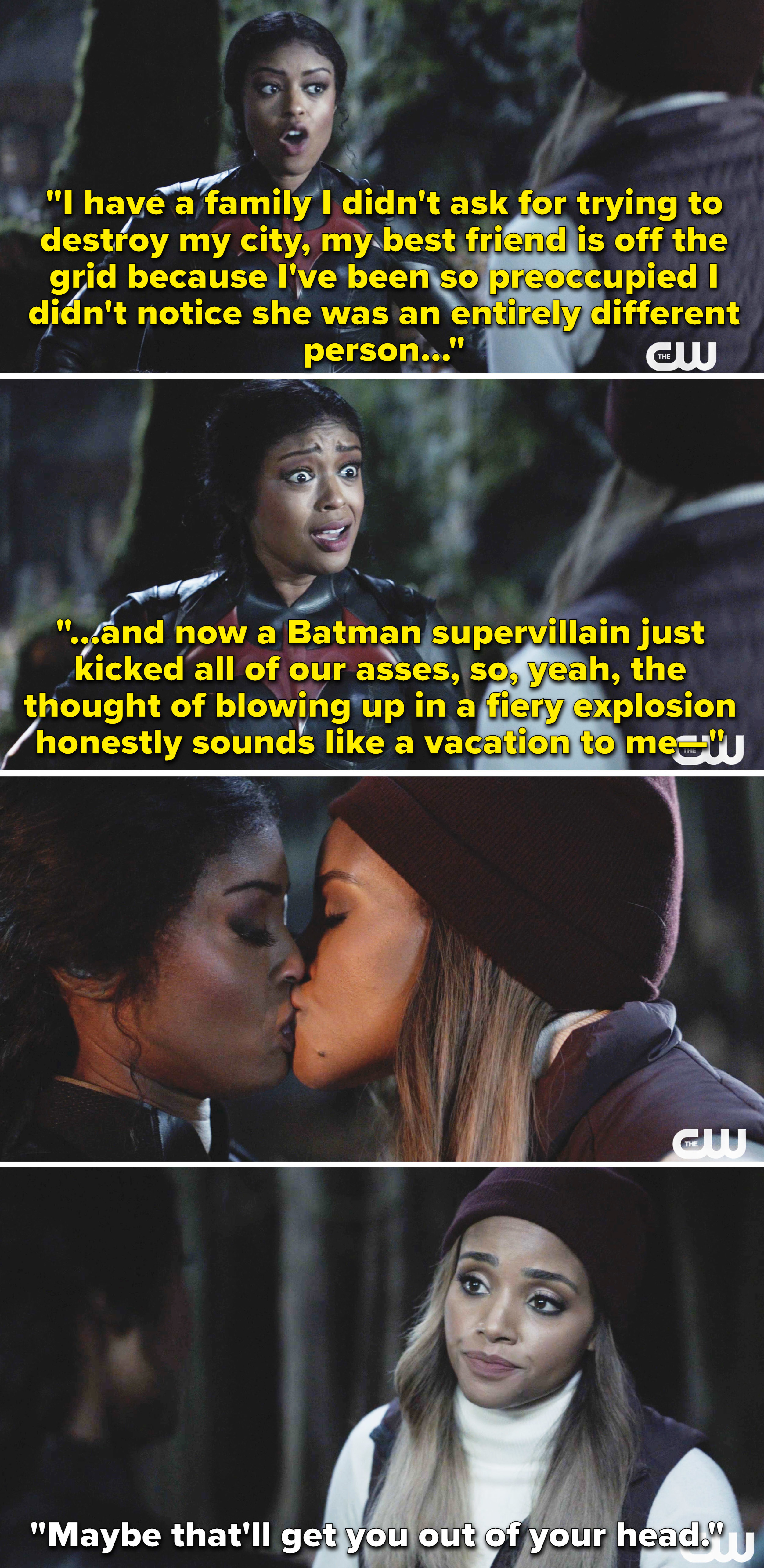 9.
How I Met Your Father started on Hulu this week. The new series follows Sophie as she is trying to find love in NYC, while adult Sophie tells the story. And unlike in How I Met Your Mother, we know that the father of Sophie's son is someone she's already met at the party from Episode 1.

10.
And on How I Met Your Father, the first episode ended with us finding out that Jesse and Sid's apartment is Ted, Marshall, and Lily's beloved apartment from How I Met Your Mother.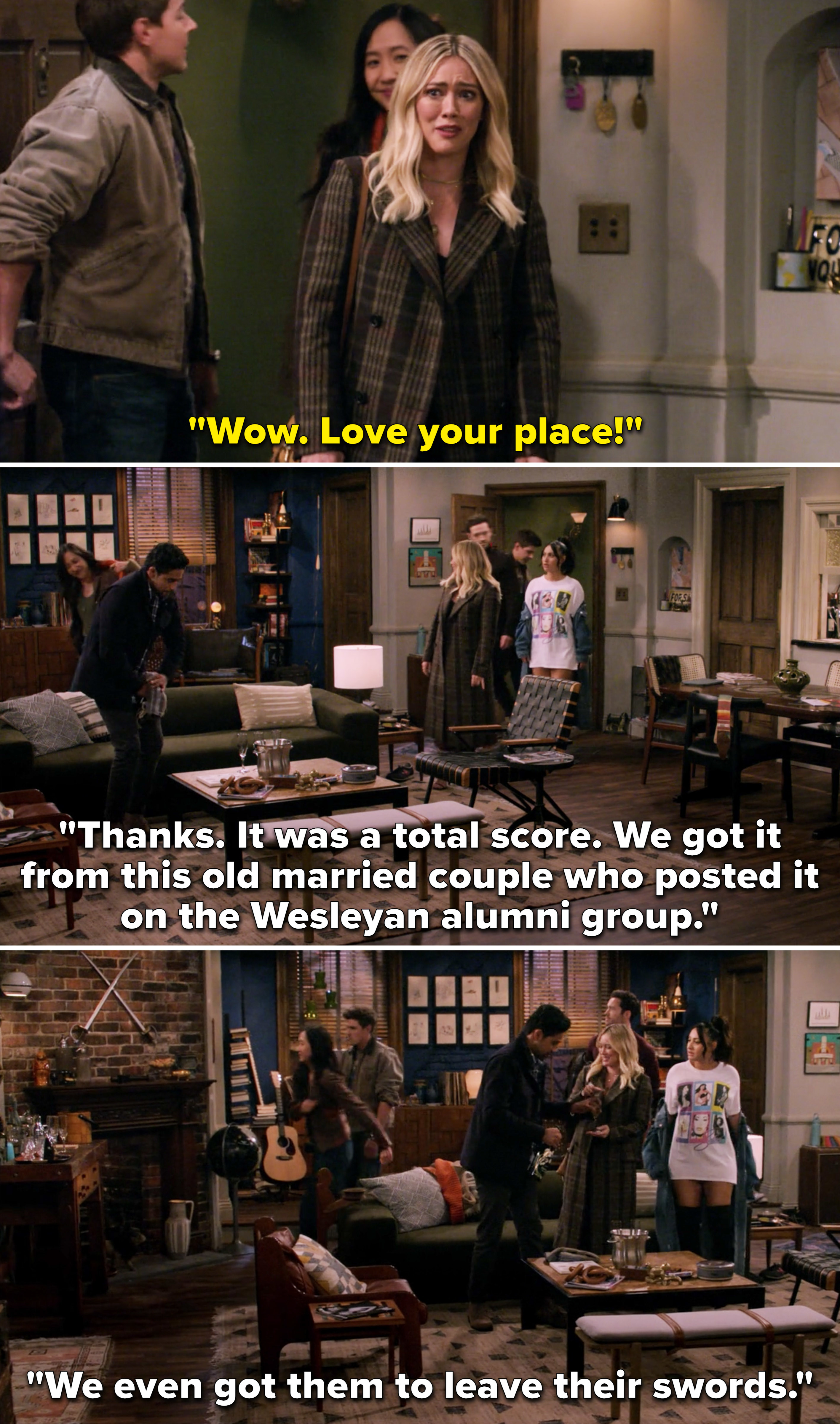 11.
On Peacemaker, Chris, aka Peacemaker, thought back to his childhood and his brother's death after coming to terms with his father training him to kill from a young age, and in the last two minutes, we shockingly found out that Murn is a Butterfly.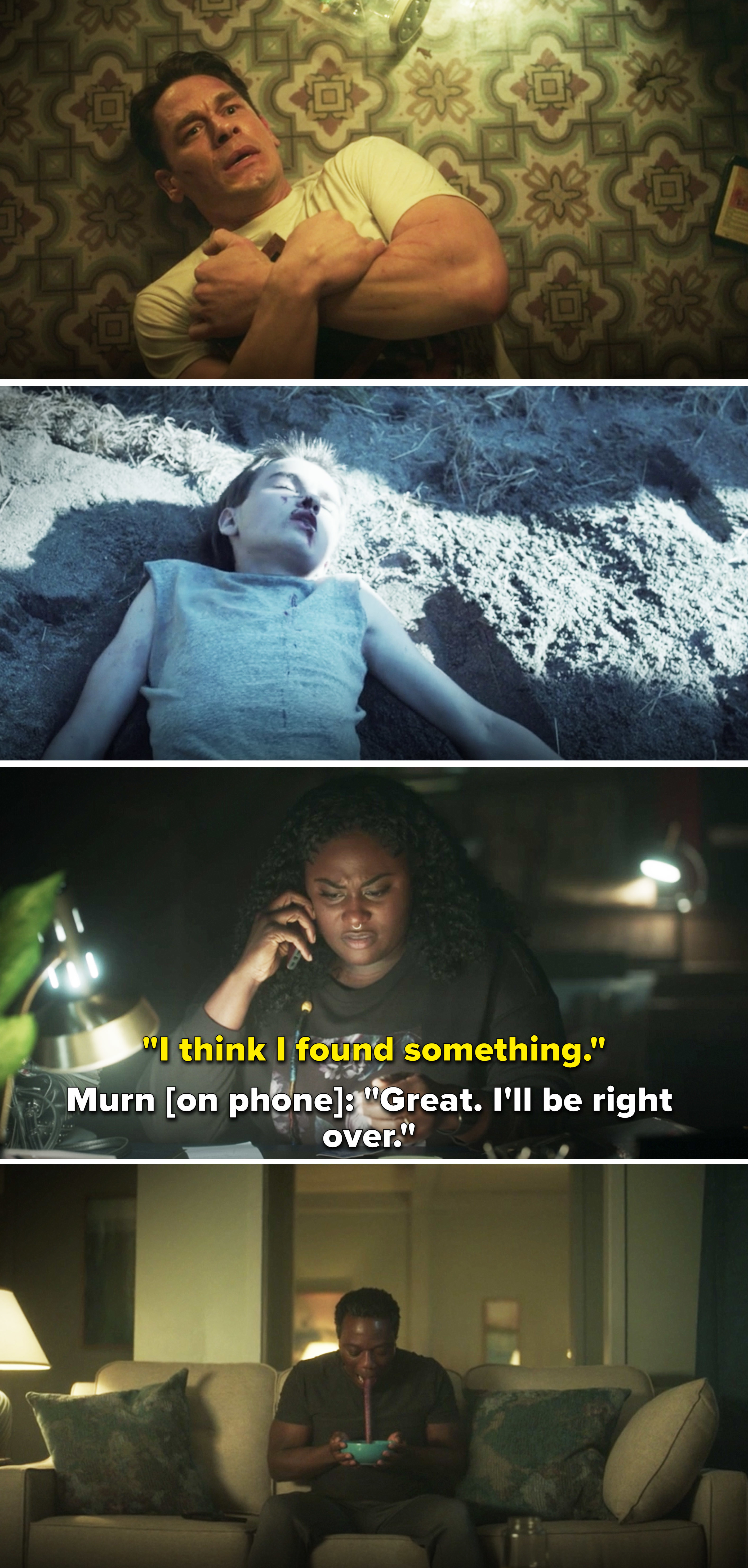 12.
Single Drunk Female premiered this week on Freeform and Hulu. The new series follows Samantha Fink, who is forced to move back home with her mother and deal with her sobriety in order to avoid jail time.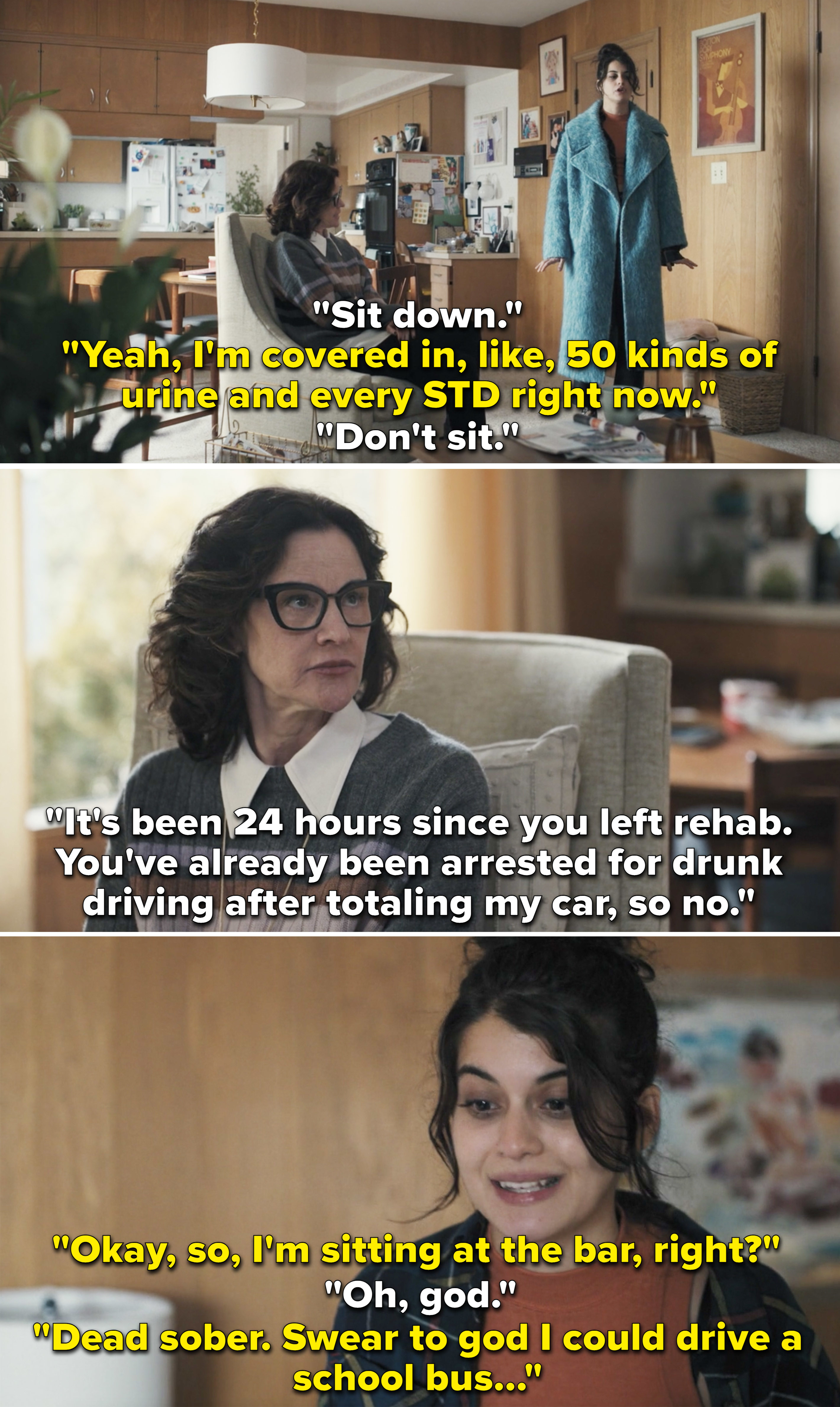 13.
And finally, on The Book of Boba Fett, we finally got a glimpse at how Boba Fett saved Fennec Shand and how they became a team. Meanwhile, in present day, the duo tried to form an alliance to vanquish the Pykes.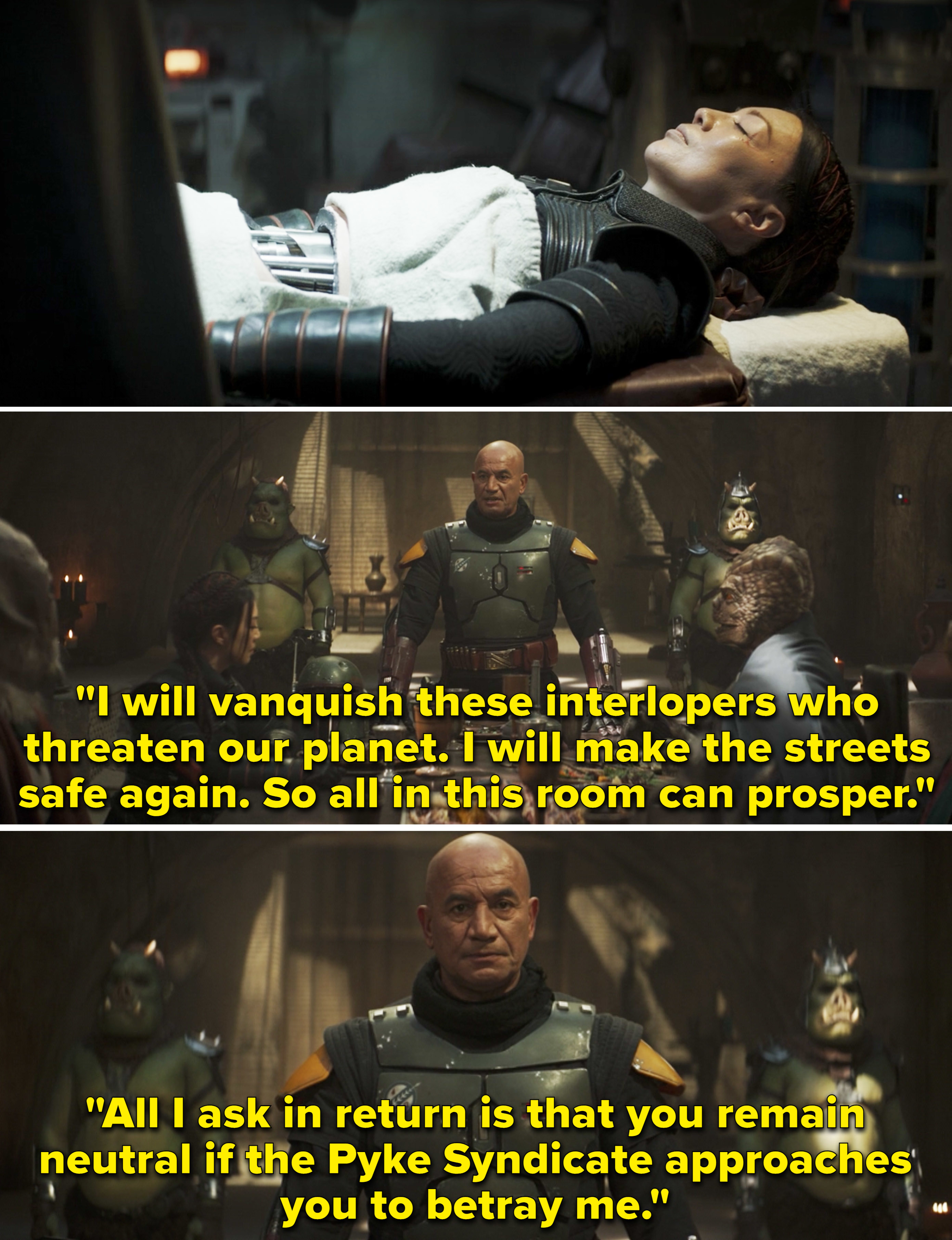 We can't fit everything into one post, so what were your favorite TV moments this week? Tell us in the comments below!