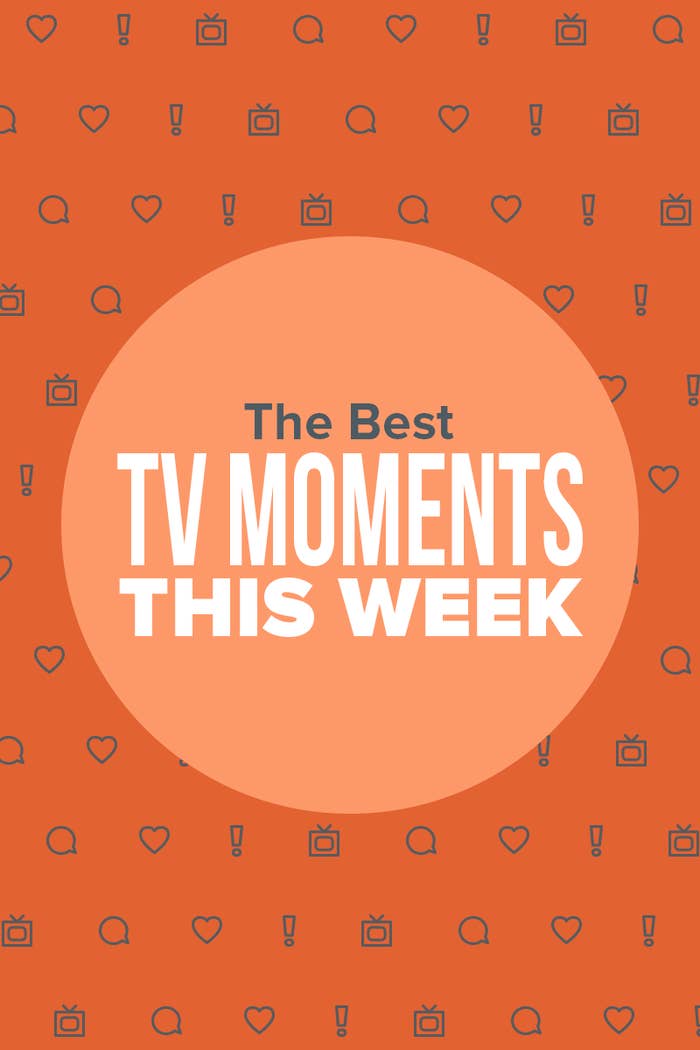 🚨Warning: Spoilers ahead!🚨
1.
First in Crazy Ex-Girlfriend, Greg walked back into Rebecca's life looking completely different — a hilarious nod to the recasting of the beloved character.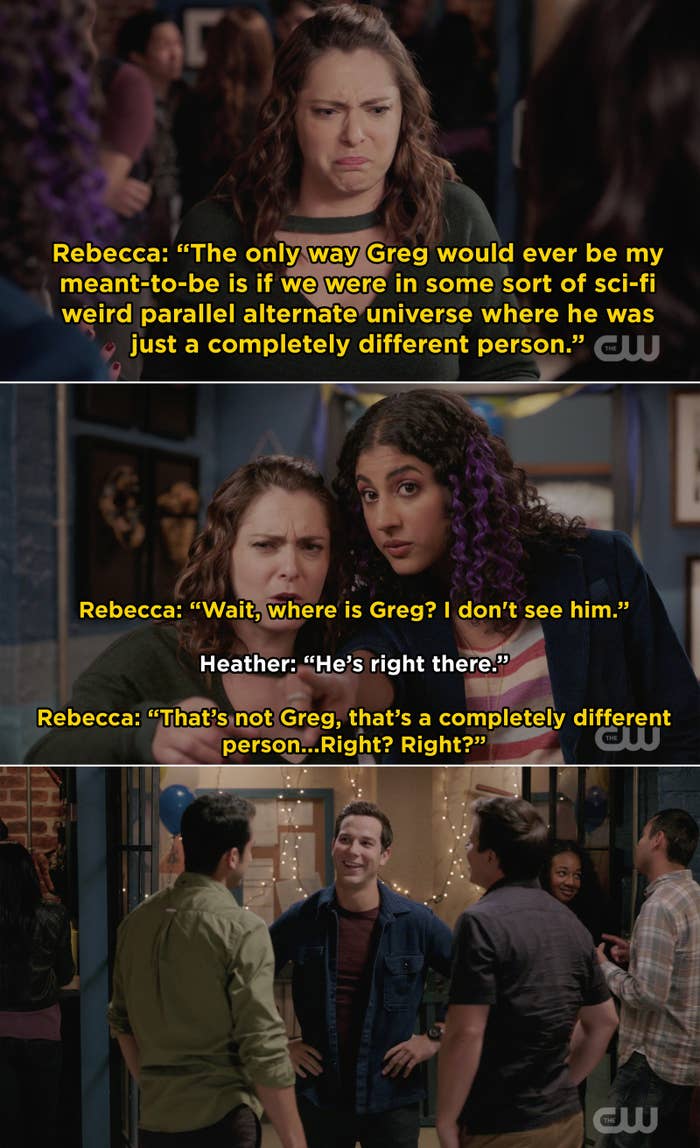 3.
Also, Riverdale introduced us to Gladys and Jellybean, Jughead's mom and sister, once again proving that the Jones family is 100% badass.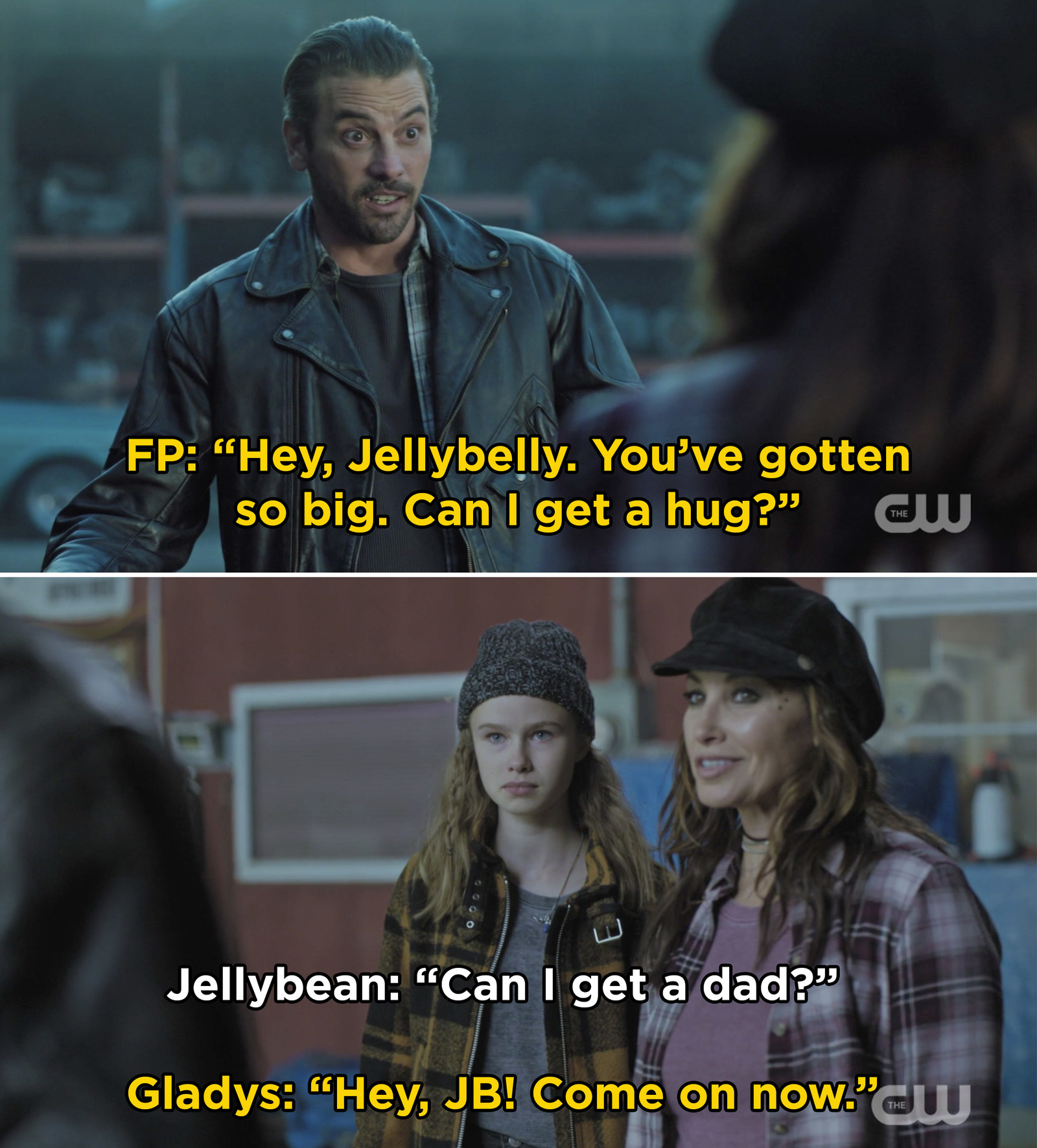 4.
Arrow, The Flash, and Supergirl gifted us with their annual crossover episode titled "Elseworlds" — it showed us what would happen if Barry and Oliver switched superhero identities, and it was truly amazing.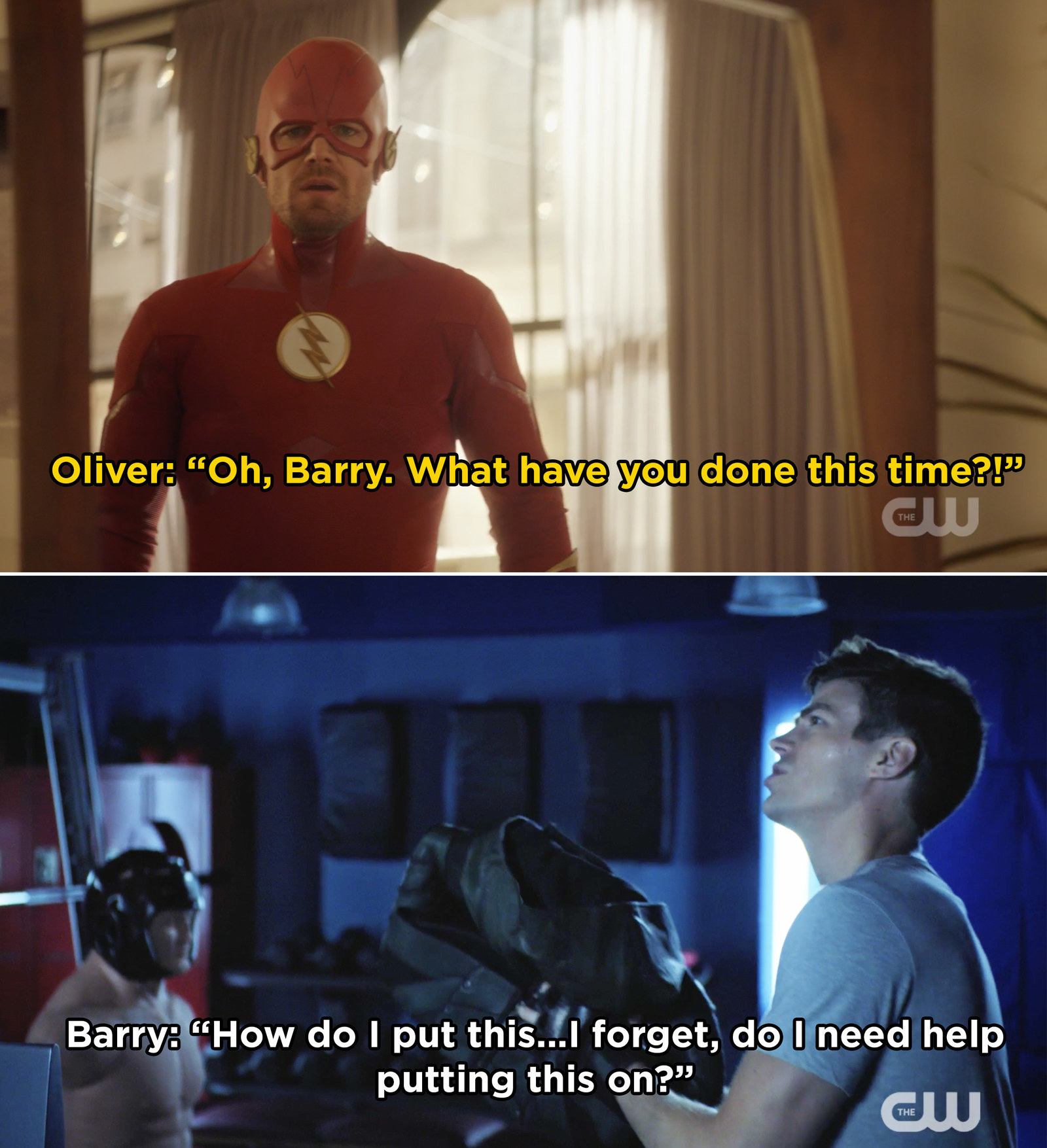 5.
In "Elseworlds," Barry, Kara, and Oliver traveled to Gotham City and met Kate Kane, aka Batwoman — this scene between Supergirl and Batwoman proved they need to star in a series together ASAP.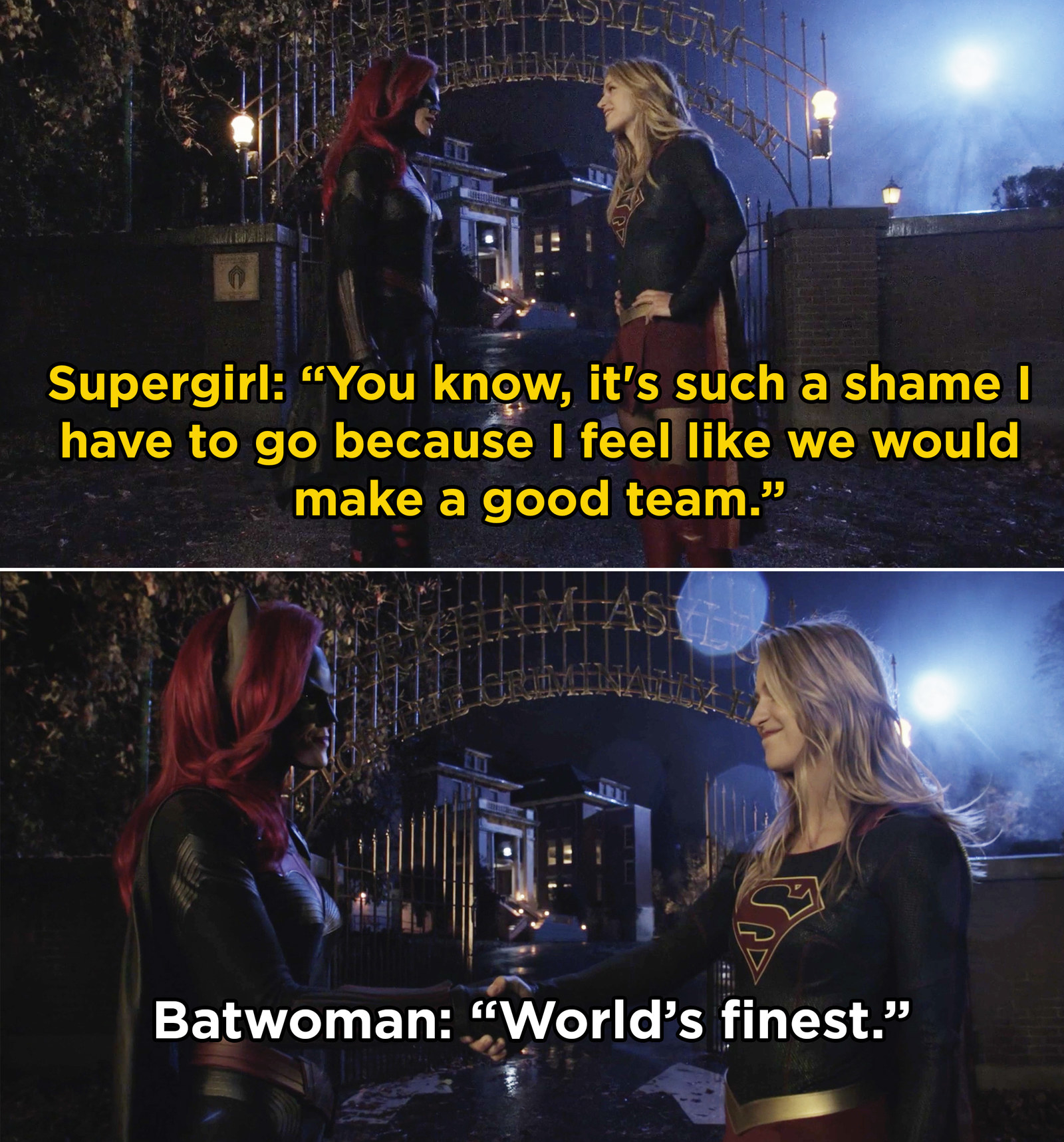 6.
Also in the crossover, Clark and Lois made their Arrowverse debut as a couple when they showed up to help stop Barry, Oliver, and Kara defeat Dr. John Deegan.
7.
In Legends of Tomorrow, the Legends made this hilarious joke when they realized they weren't a part of the Arrowverse annual crossover.
8.
Instead, Legends of Tomorrow gave us the Legends as singing puppets, a Charlie's Angels parody, and a love story that literally saved time — this show is super fun and I love every second of it.
9.
In Chilling Adventures of Sabrina, the Spellmans celebrated the holidays the only way they know how: with a seance, a child-snatching Santa Claus, and some invisible children known as "Yule Lads."
10.
In Outlander, Lord John Grey emotionally arrived at Fraser's Ridge with Jamie's son Willie — this marked the first time Jamie has seen Willie in several years.
11.
Supernatural's mid-season finale ended the same way this season began — with Dean being possessed by the archangel Michael.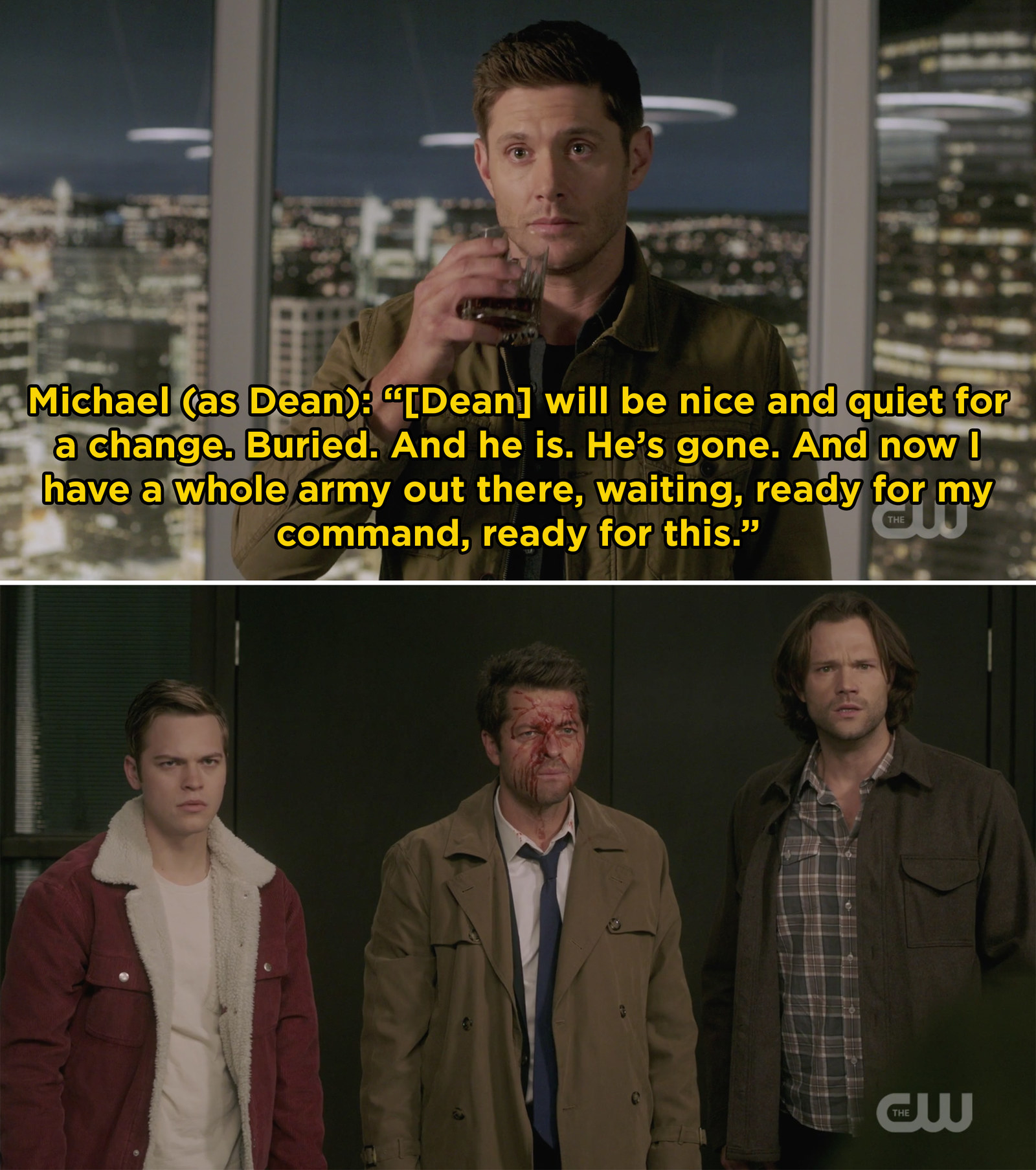 12.
In Legacies mid-season finale, Hope dealt with the ghosts of her past when she learned where her father, Klaus, ended up after he died.
13.
Katey Sagal appeared on The Conners this week as a potential love interest of Dan's — can she be a series regular already?
14.
Doctor Who finished Jodie Whittaker's inaugural season with some inspiring words from The Doctor as she left the planet "Ranskoor Av Kolos."
15.
And finally, The Marvelous Mrs. Maisel Season 2 dropped last week, but for those still binge-watching, we have to acknowledge how incredible Susie was when she traveled to the Catskills with Midge.
What were your favorite TV moments this week? Sound off in the comments below!
We're looking back on a year's worth of TV! Check out some of these Best of 2018 posts: