Well, Chris went on Jimmy Kimmel Live to talk about the origins of Dodger's name — and, obviously, it is incredibly wholesome.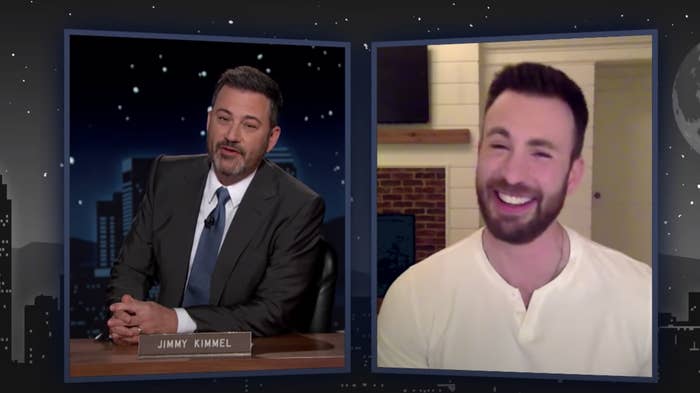 "It's a far more embarrassing story that I now get to explain every time someone asks me," he began. "There's a movie called Oliver & Company, it's a Disney movie, an animated movie, that I grew up watching."
"When I first saw him in the shelter, I just said, 'Oh man, that looks like Dodger from Oliver & Company," he continued. "After I decided I was taking him home with me, I went through the process of thinking of other names, and I just couldn't get off Dodger. So, I said, 'I'm not going to overthink this one.'"
Which, I mean...I see it: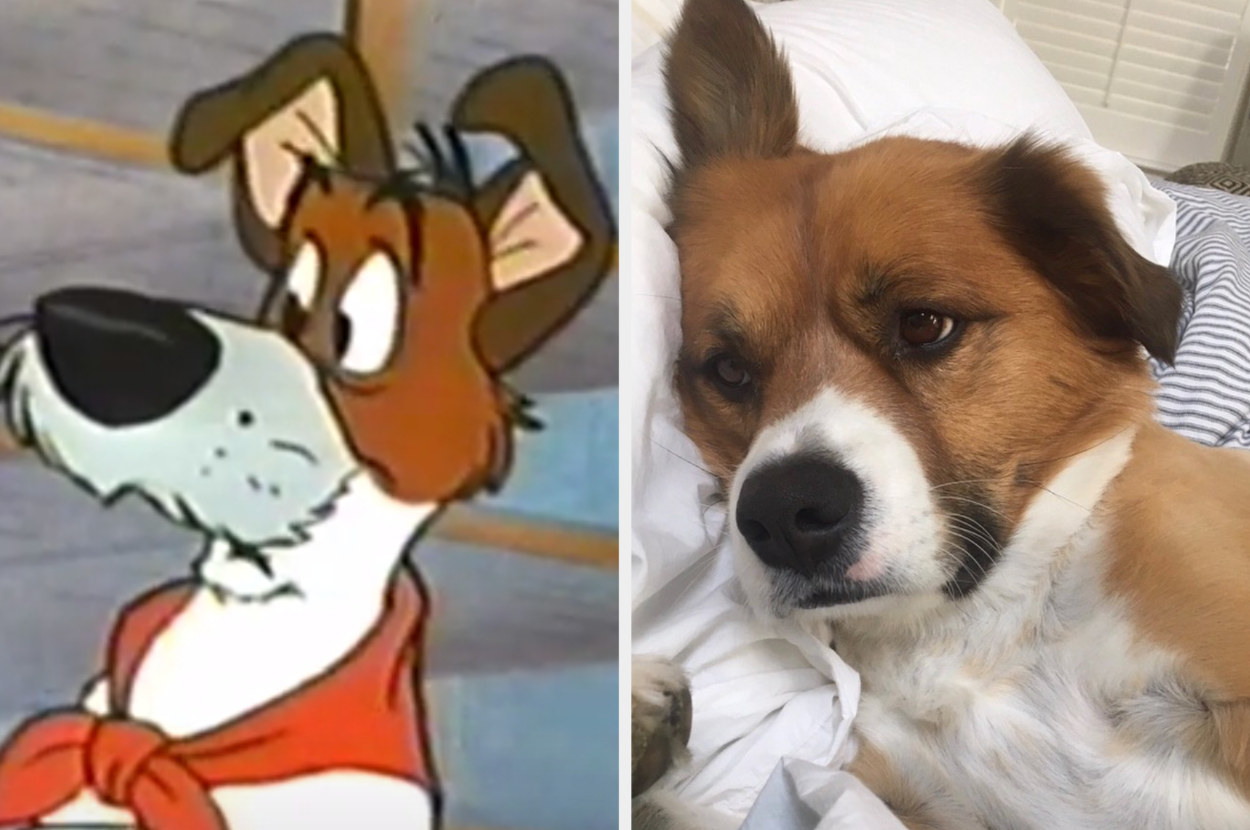 Chris also spoke about the decision to get Dodger's name tattooed on his chest pretty shortly after getting the pup. "That's probably one of the purest relationships I have. It didn't take much convincing. I'll never regret that tattoo. I've regretted a few in my life, but never that one."
Am I...jealous...of a dog? BRB, questioning everything.