Whether it's for accidentally posting a NSFW pic or letting us all know that he has a ton of tattoos, he's been making the most of his (and our) time on the app.
More than anything though, Chris's Instagram feed is a fan account for his dog Dodger, whom Chris really, really loves.
Chris further revealed the depths of his affection for Dodger when he posted this pic of the two of them having a snuggle.
What seems like any other dog-appreciating thirst trap takes on a new meaning when you realize that Chris's caption, "Dodger lying on DODGER 💙," refers to both Dodger the dog and the DODGER tattoo you can see on Chris's pec.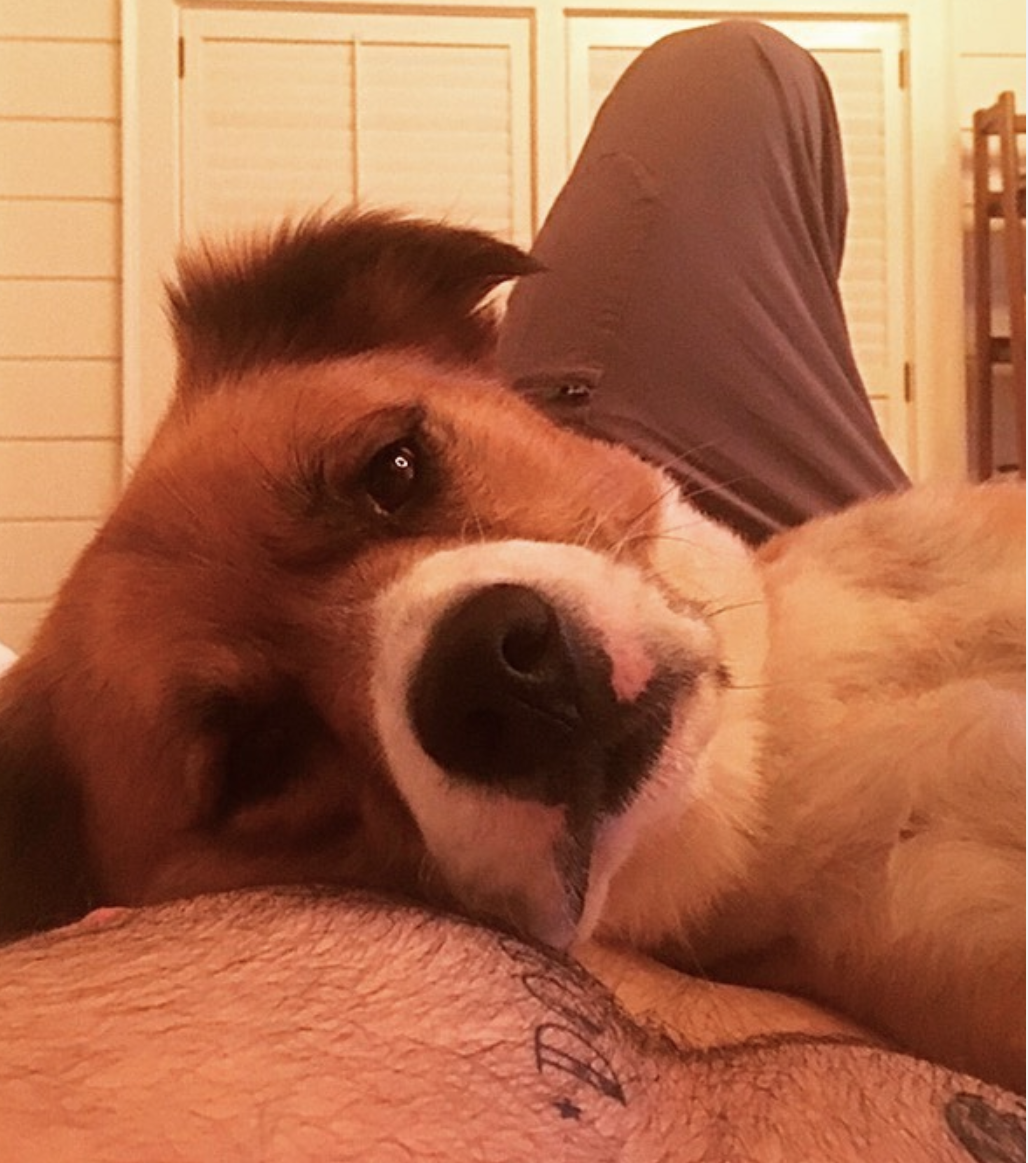 Yes, internet. Chris Evans loves his dog so much that he got his name tattooed down the front of his body.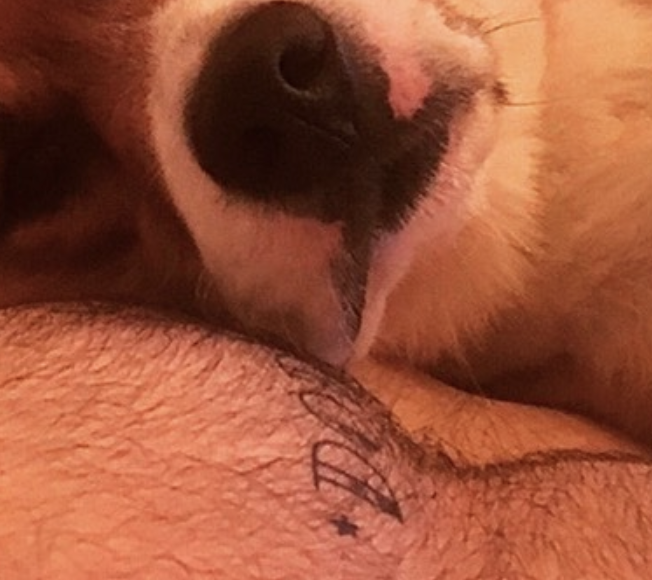 Could this be the world's first heartwarming thirst trap? I'll let you decide.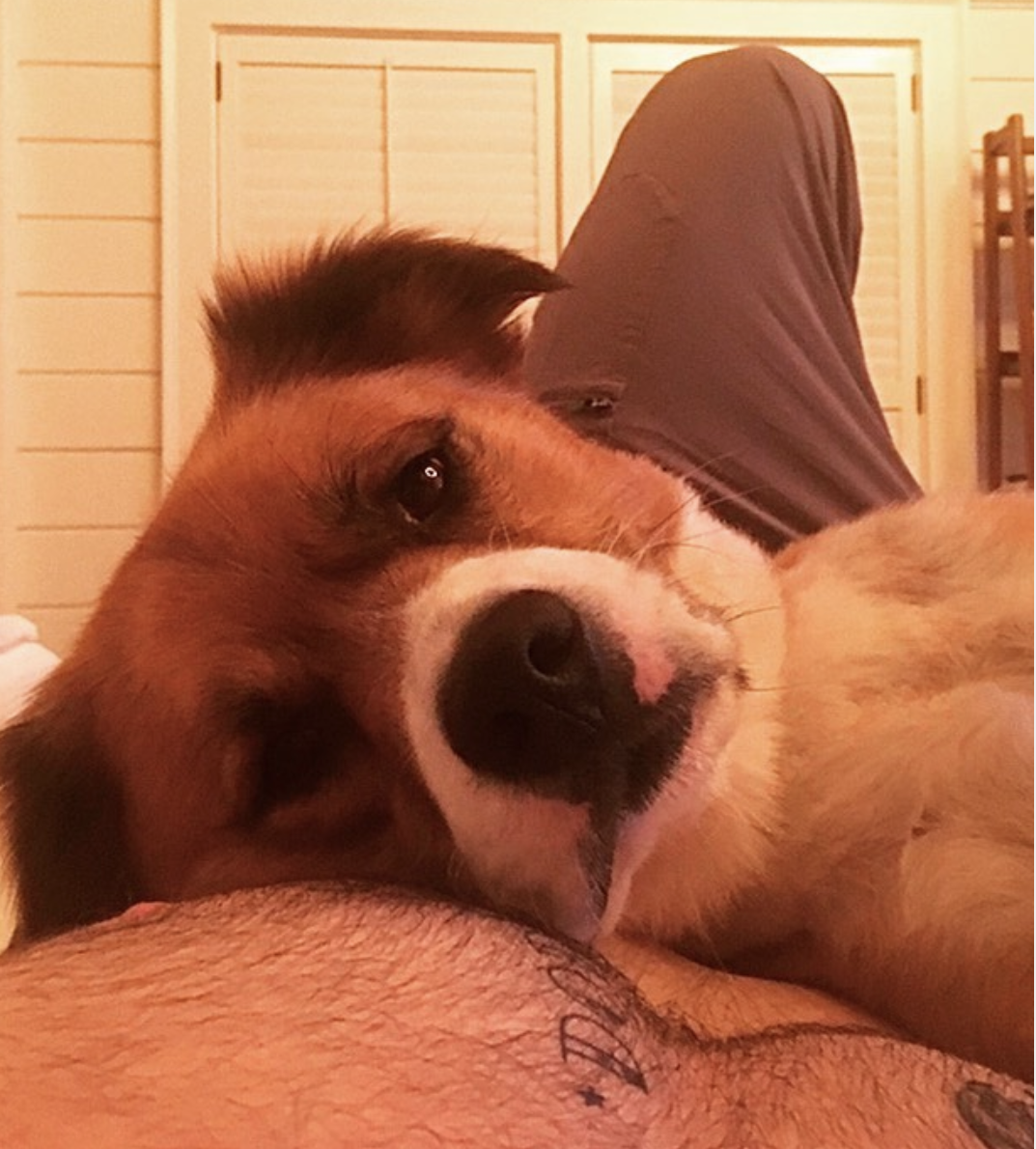 Just a few hours later, Chris posted a second picture of Dodger, who was clearly having a lazy day.
When he hasn't been busy breaking the internet with pictures of his dog and his bare chest, Chris has kept himself politically active leading up the 2020 election.
This weekend he took part in MTV's Vote For Your Life Stream event and spoke to first-time voters, and just a few days before he joined some of his Avengers costars for a virtual fundraiser with vice presidential nominee Kamala Harris.
In conclusion, Chris Evans' passions are democracy, tattoos, and Dodger.