And then yesterday, he went viral for his response to President Trump's tweet about COVID-19.
But today, we're here to talk about an Instagram story he posted where he's doing a backflip into a pool.
1. So athletic, wow! And 2. I had no idea he was covered in tattoos!
Like...what?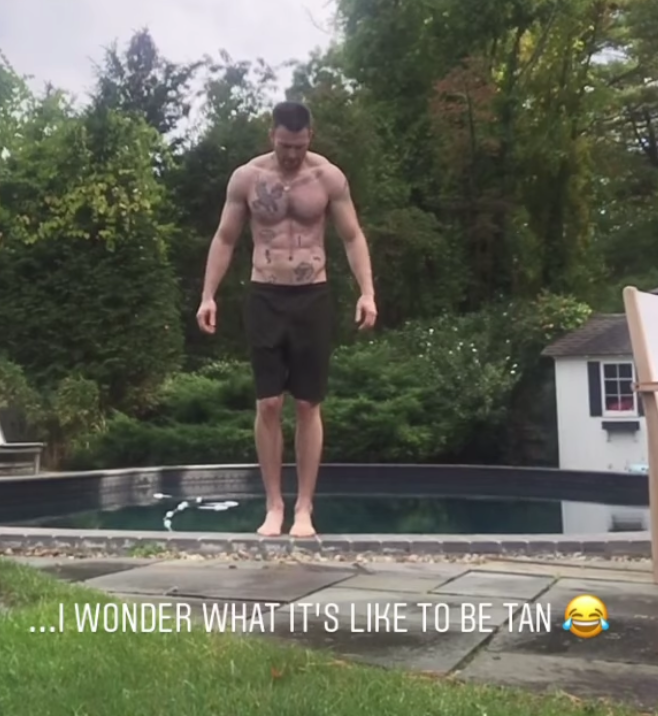 Who knew?!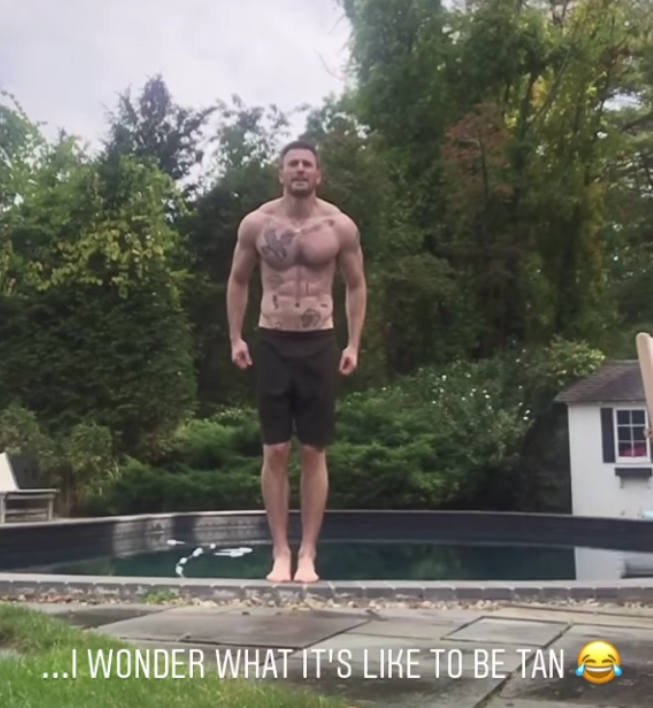 And apparently I'm not the only one:
People are just discovering his many chest tattoos.
The shock and awe of it all!
So, call me a stupid POS in the comments, but to those of you who also just discovered the "ink," as they say, you're welcome!