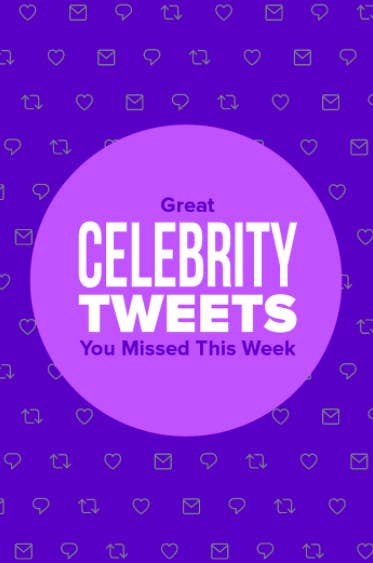 Another week in isolation means more time for celebrities to vent their feelings on Twitter. From quarantine woes to new songs they're obsessed with, here's what celebs are talking about this week:
1.
Brie Larson got hilariously real about quarantine life:
3.
Kylie Jenner had the perfect solution for someone who told her to shut up on Twitter:
6.
Lili also realized that everybody has that one friend who sucks at sending memes:
7.
Gabrielle Union gushed over Mindy Kaling's new Netflix show, Never Have I Ever:
8.
Hugh Grant showed us how he spends his days, quarantining with his young daughters:
9.
Lil Nas X couldn't help but stan Meg Thee Stallion's "Savage" remix with Beyoncé, just like the rest of the world:
10.
Octavia Spencer told Chris Evans she really liked his new show, Defending Jacob, and he returned the love:
11.
Paris Hilton confessed that her online shopping has gotten out of control recently:
12.
Justin Timberlake reminded us that May is hitting us a little differently this year:
13.
Joey King noticed an eerie resemblance between her Emmys dress and this can of Pringles:
14.
Reese Witherspoon was pretty sure her kids broke a world record with their constant use of the word "mom":
15.
And finally, Lucy Hale took face masks to a whole new level: