There's at least one thing about Prince Harry and Meghan Markle that everyone can agree on: His love for her is undeniable. The royal — well, former "senior" member of the royal family — is as supportive as partners come.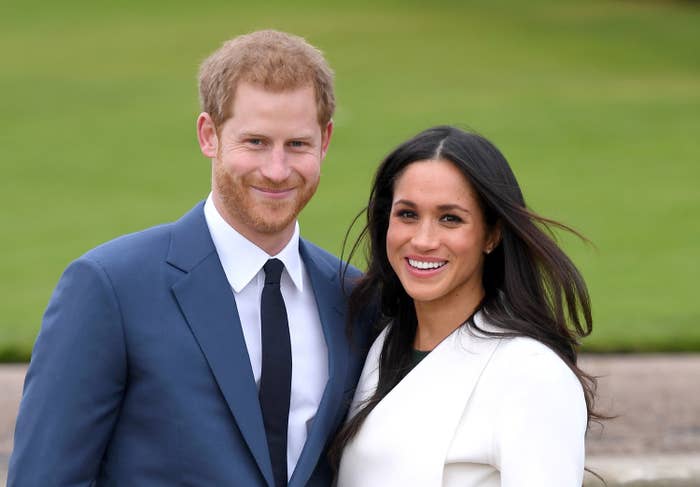 His and Meghan's statement announcing they will be working "to become financially independent" while "providing [their] family with the space to focus on the next chapter" is evidence of that — as is a recently surfaced video of Harry talking up his wife to Disney's CEO, Bob Iger.
You may have heard that Meghan has inked a deal with Disney to do some voiceover work, in the wake of her and Harry leaving their royal duties, according to the Times. (In exchange, she requested a donation to the nonprofit Elephants Without Borders.)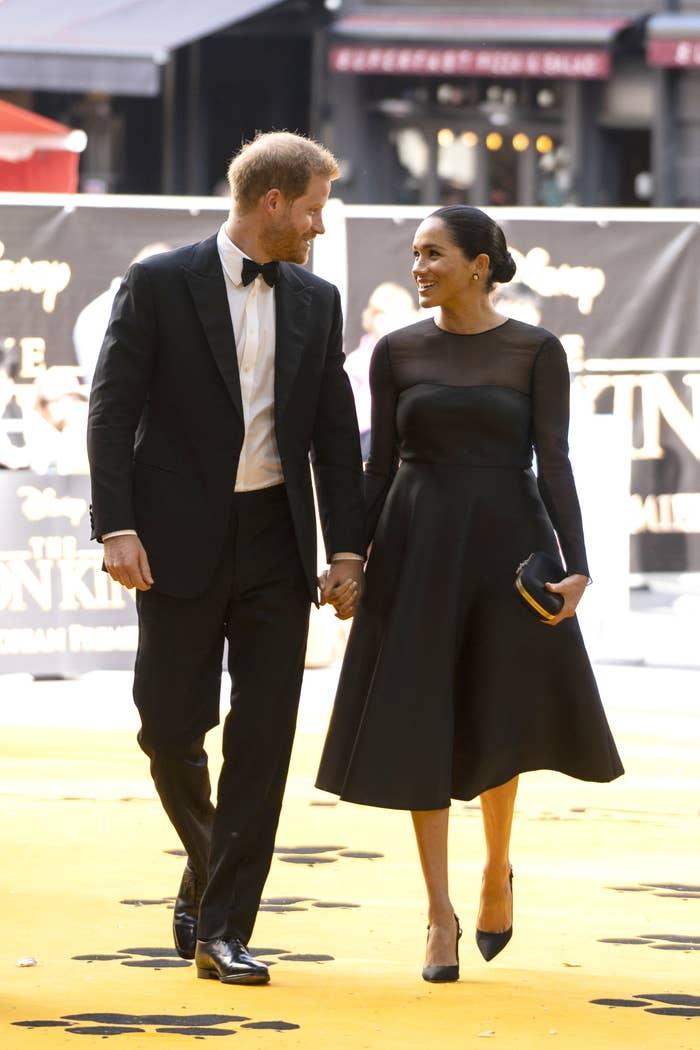 Well, that job may have been set in motion by Harry, back in July at The Lion King premiere. Remember when Harry and Meghan walked the red carpet there?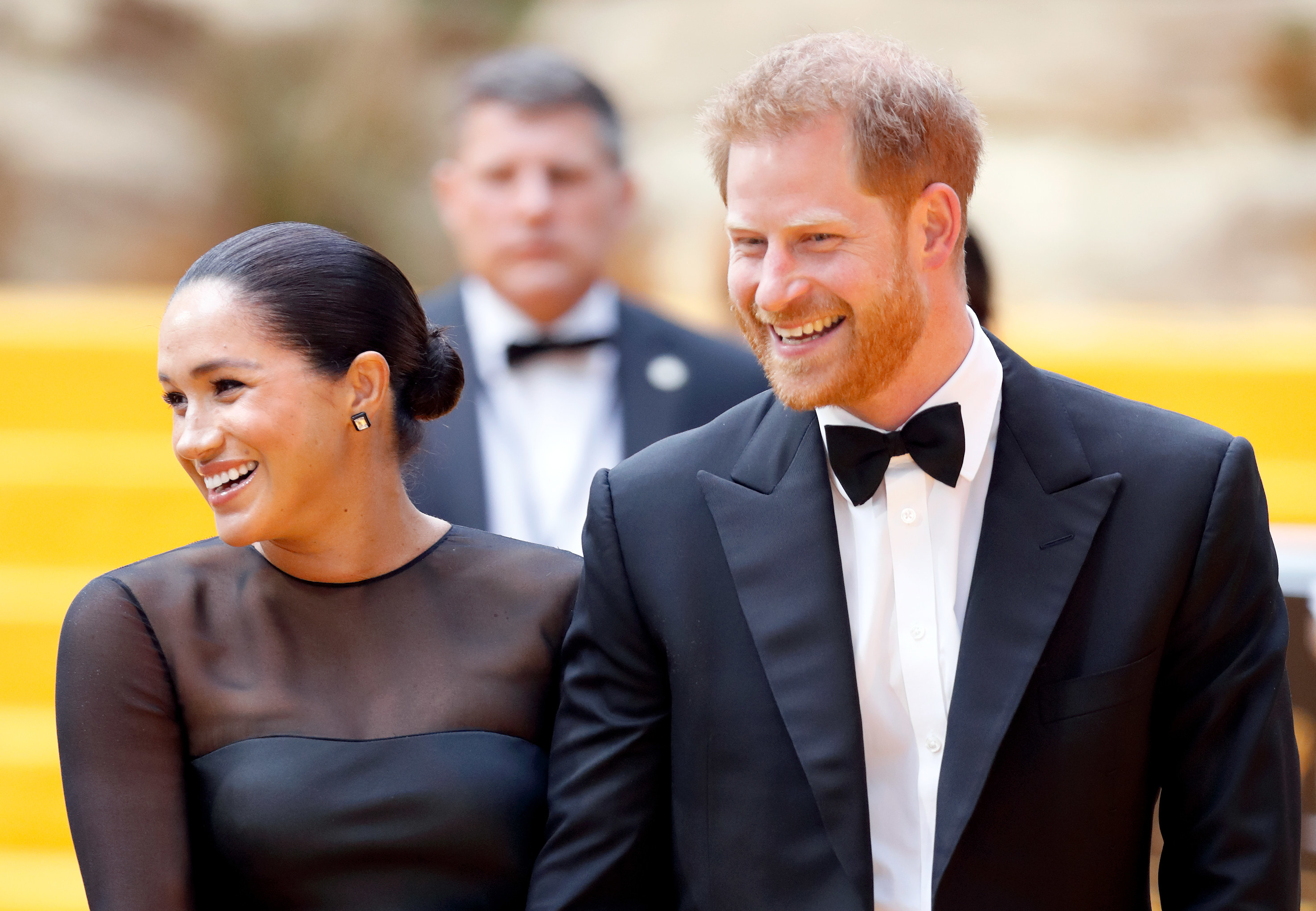 While everyone was focused on their run-in with Beyoncé and Jay-Z that night, Prince Harry had one with Bob Iger that flew under the radar — until now.
It was as Meghan hugged Bey that Prince Harry chatted up the Disney CEO about his wife's interest in doing voiceover work.
"You know she does voiceovers," you can see Harry saying in the video below. When Bob says, "Oh really?" Harry adds, "She's really interested." Bob's reply? "Sure, we'd love to try."
Naturally, Meghan's fans are all for her pivot.
Cheers to this honorary and, quite possibly soon, Disney princess.