There were a lot of awkward moments at the 2020 Emmys, but one of the most delightful ones was when the Friends cast "surprised" host Jimmy Kimmel with a reunion at Jennifer Aniston's house.
It was definitely a highlight of the evening.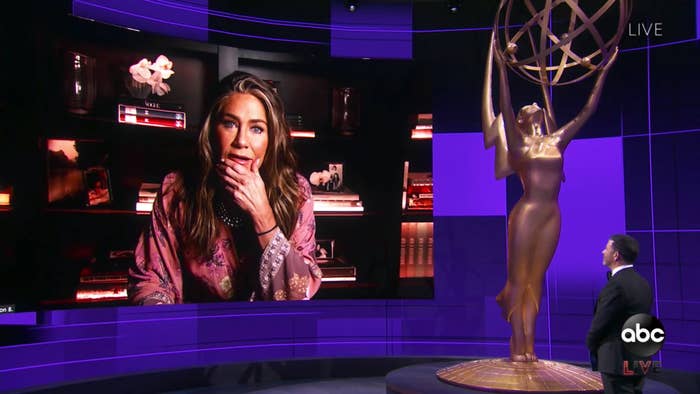 While they were talking, Courteney Cox popped out!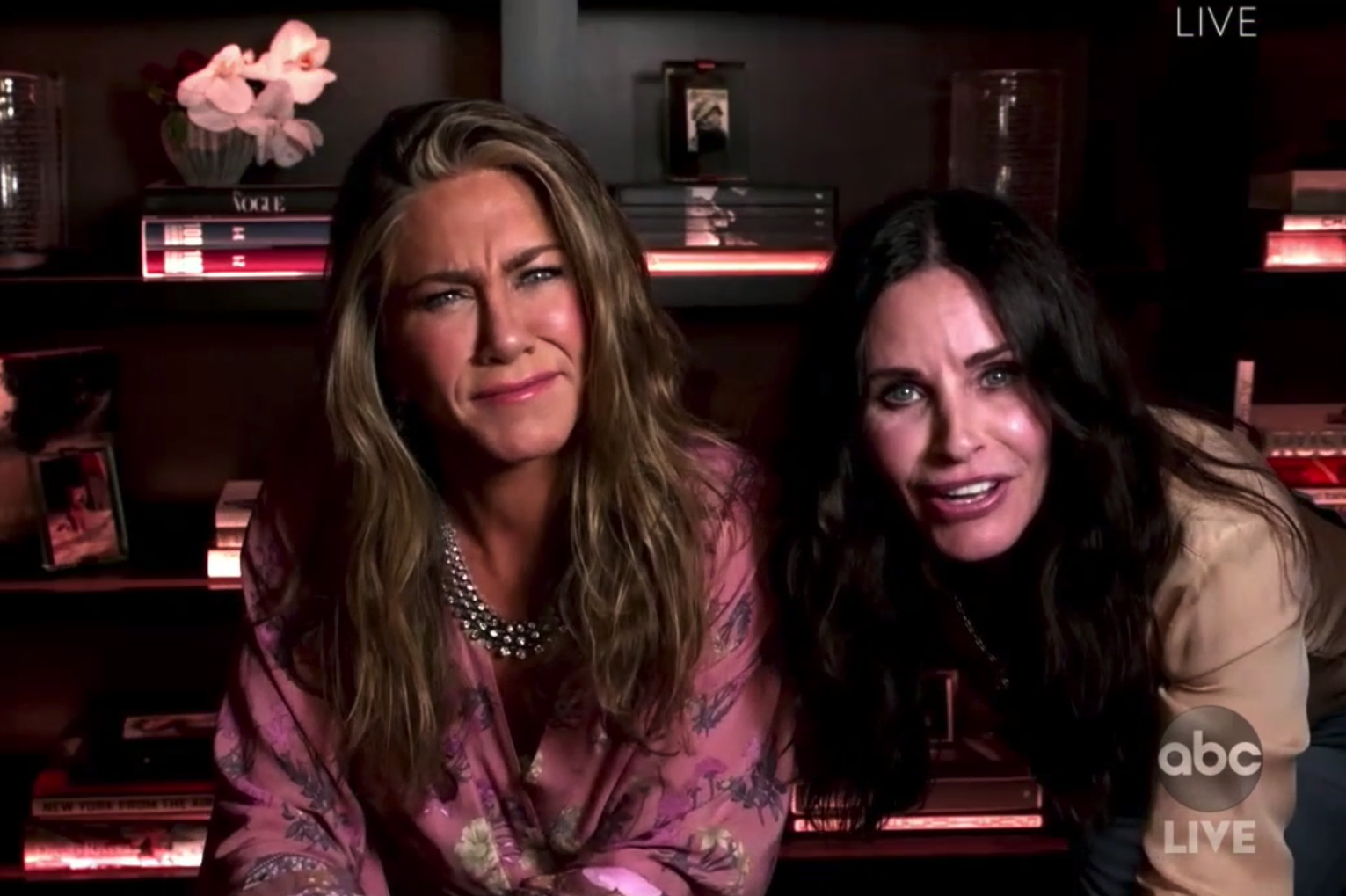 "Oh! Courteney Cox," Jimmy said. "Courteney's there?"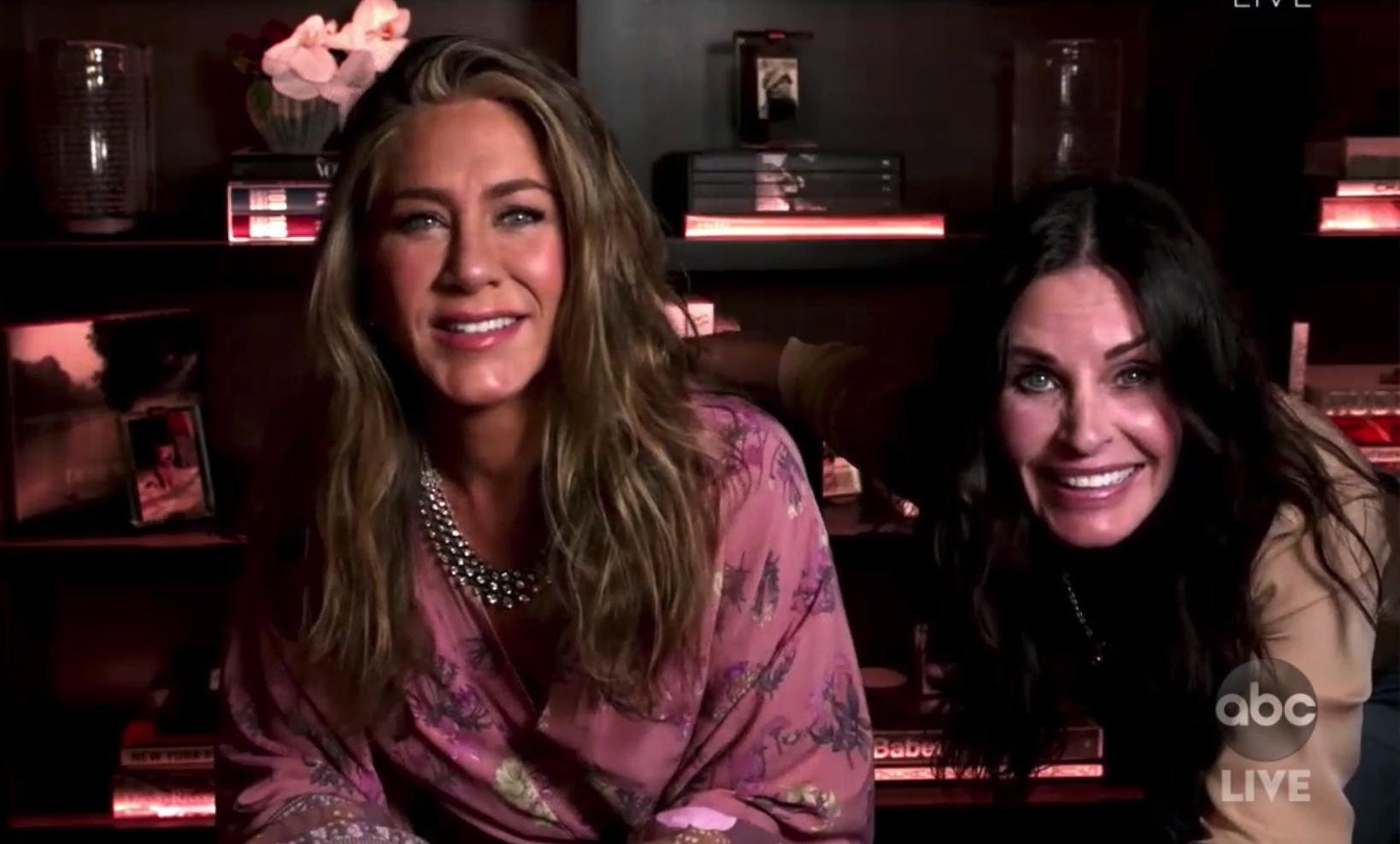 "Of course I'm here," Courteney replied, adding, "We live together."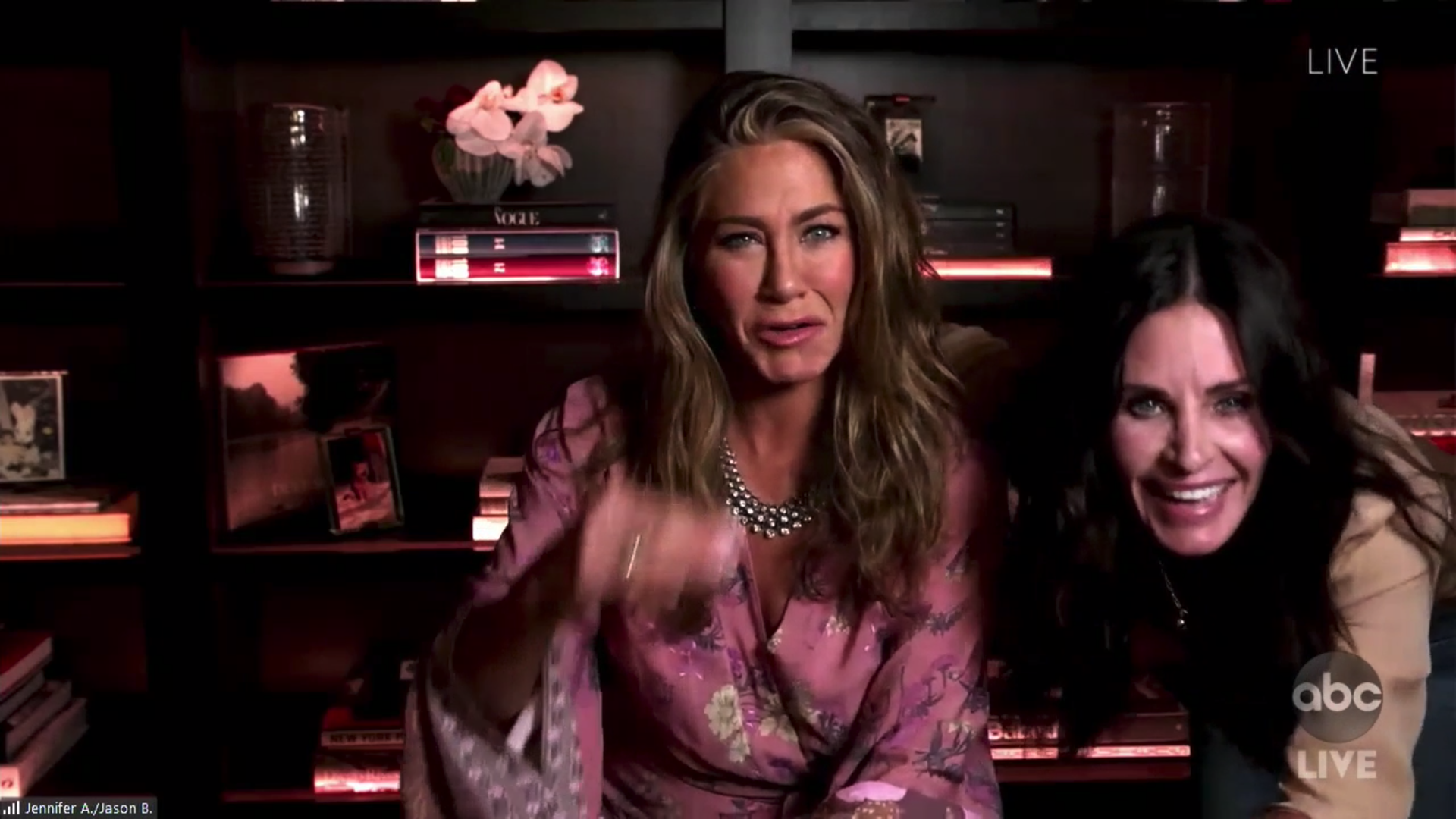 "Uh yeah, we've been roommates since 1994, Jimmy," Jen said.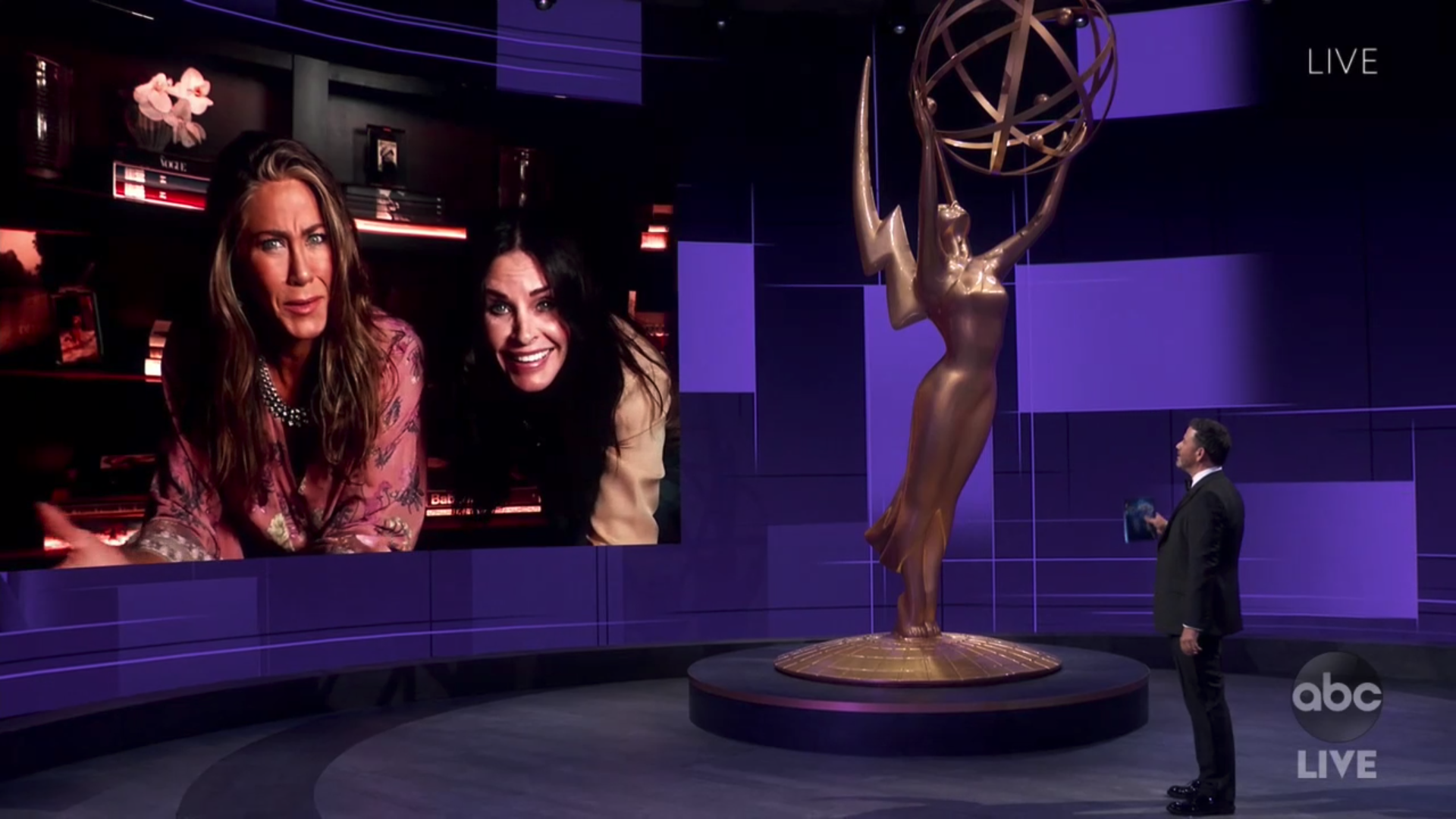 As if that moment wasn't good enough, Lisa Kudrow then walked up, saying, "Oh, is this live TV?"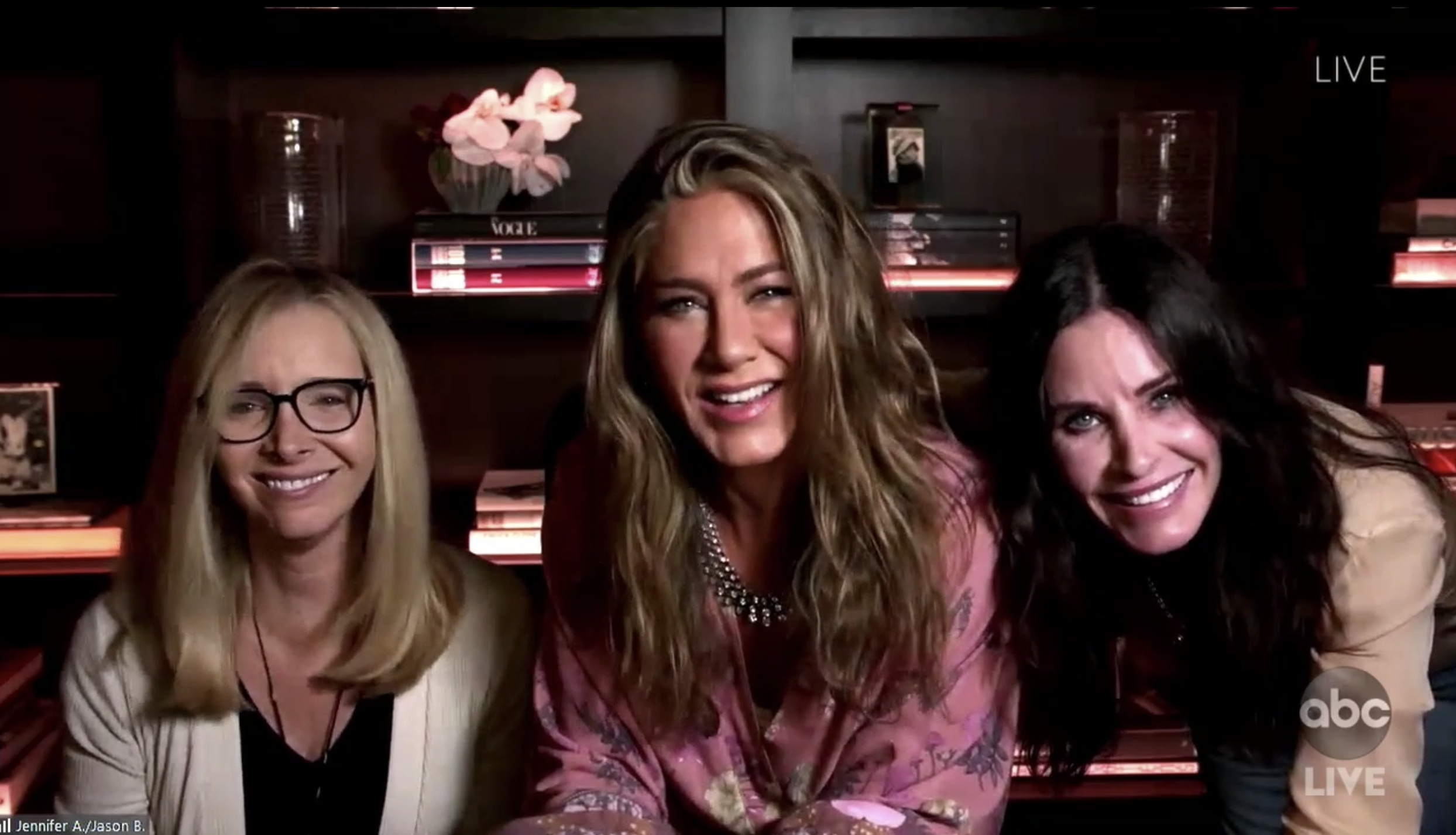 "Unbelievable!," Jimmy said. "Lisa Kudrow, you live there too?"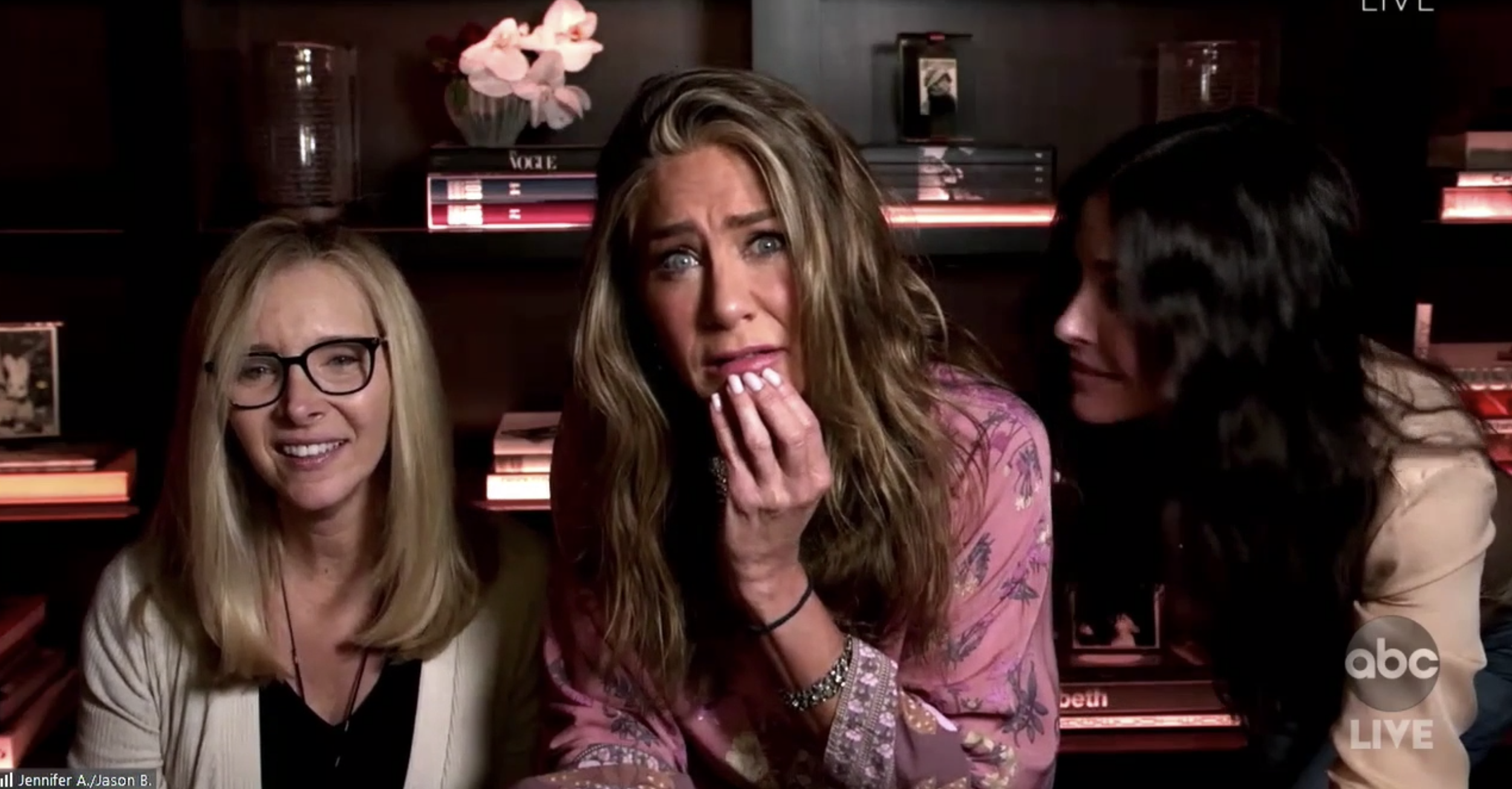 "Where else would I live?," Lisa replied.
While the guys in the Friends cast weren't present — at least in the live feed — Jason Bateman sure was.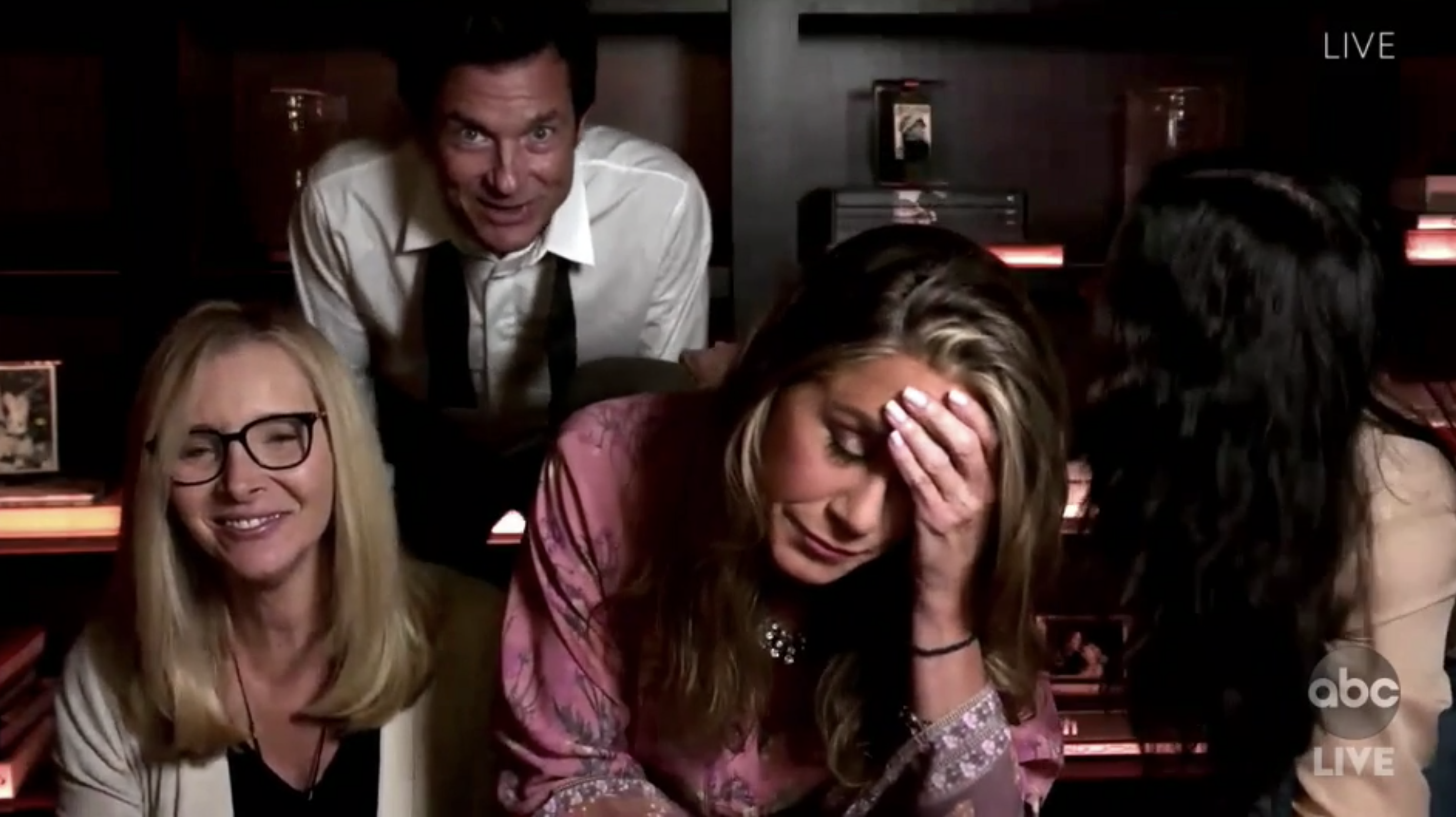 After a bit with Jimmy at the beginning of the Emmys where Jimmy kicked him out of the Staples Center, Jason teased Jimmy: "Oh look who it is, the host with the most. You calling to kick me out of my own house, too?"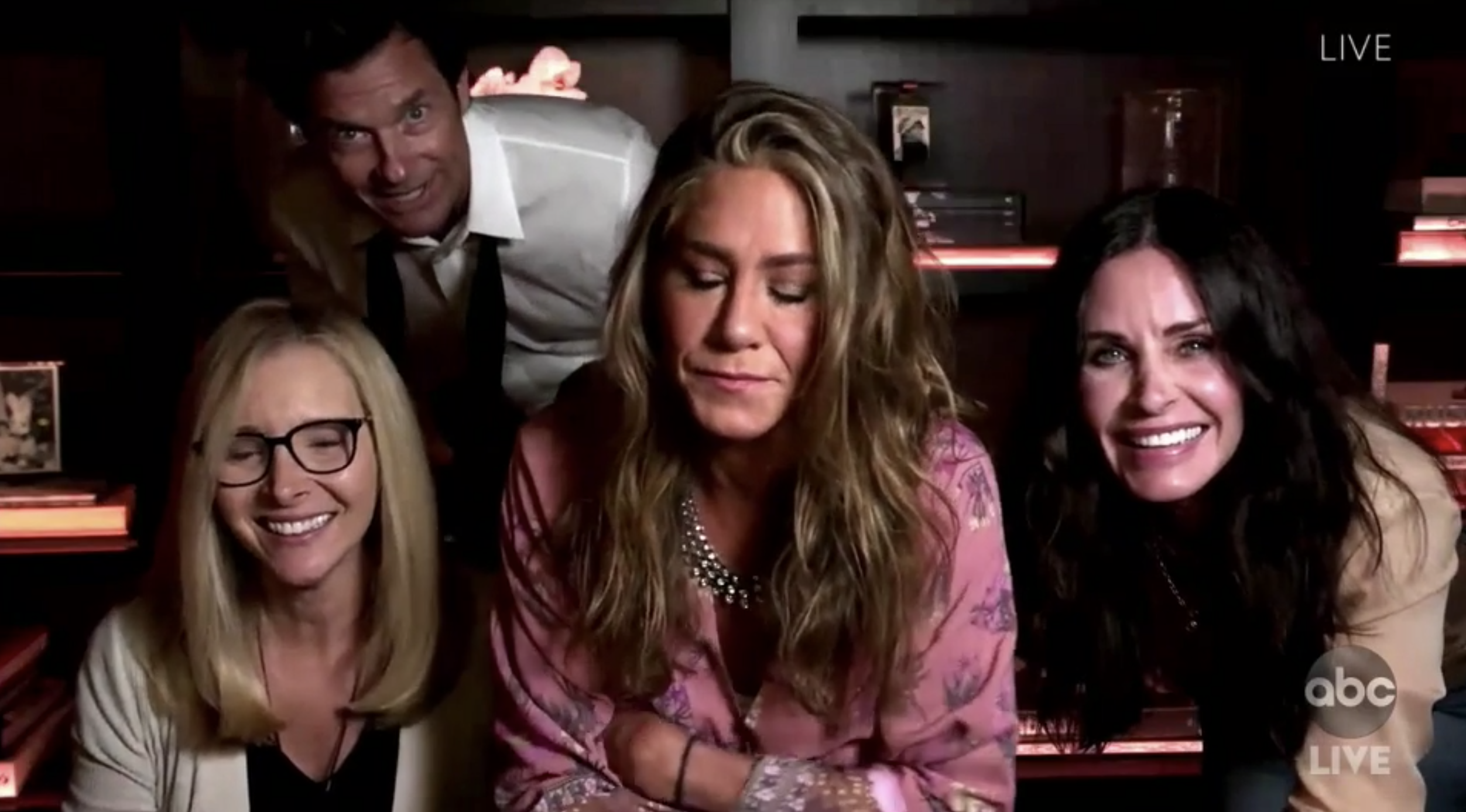 "Jason also lives at your house?," Jimmy asked Jen.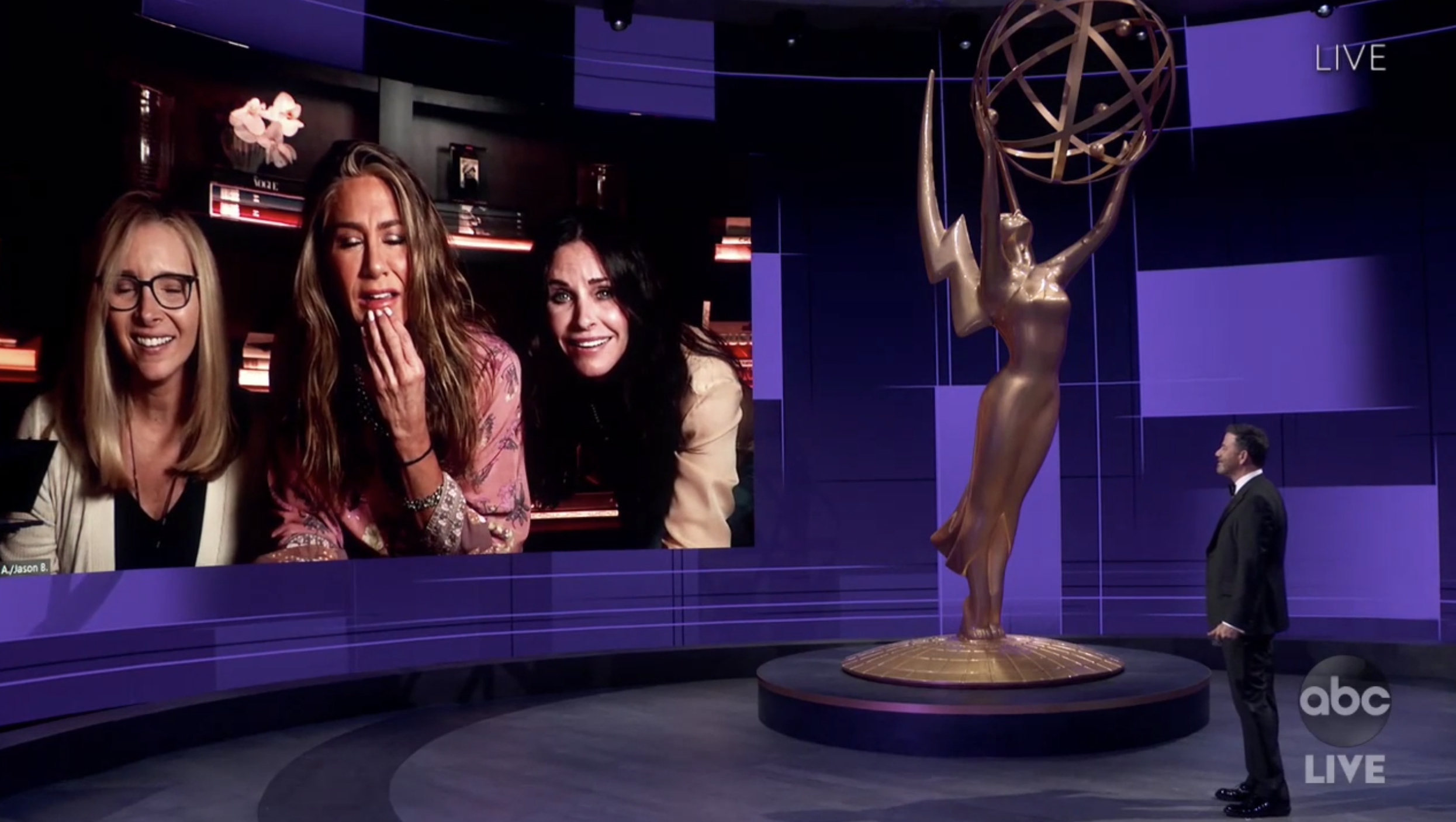 "Yeah, just until he goes off to college," she replied.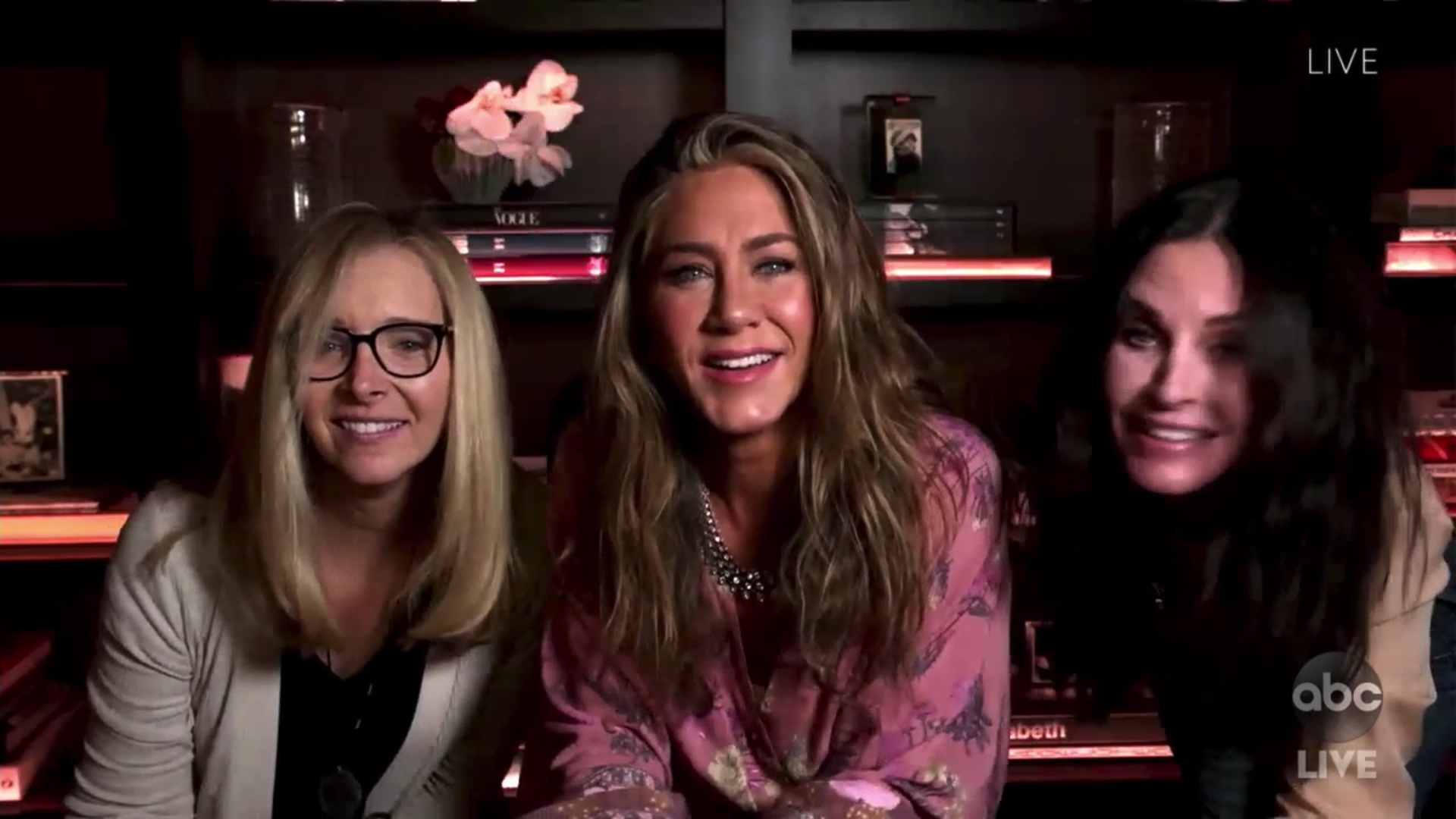 Hopefully it won't be too long until the rest of the cast is back together again!