Then Jimmy Kimmel, who hosted, opened the ceremony by delivering jokes to cardboard cutouts of celebrities — and real-life Jason Bateman.
After that, Jennifer Aniston made an in-person appearance to announce the winner for Outstanding Lead Actress in a Comedy Series.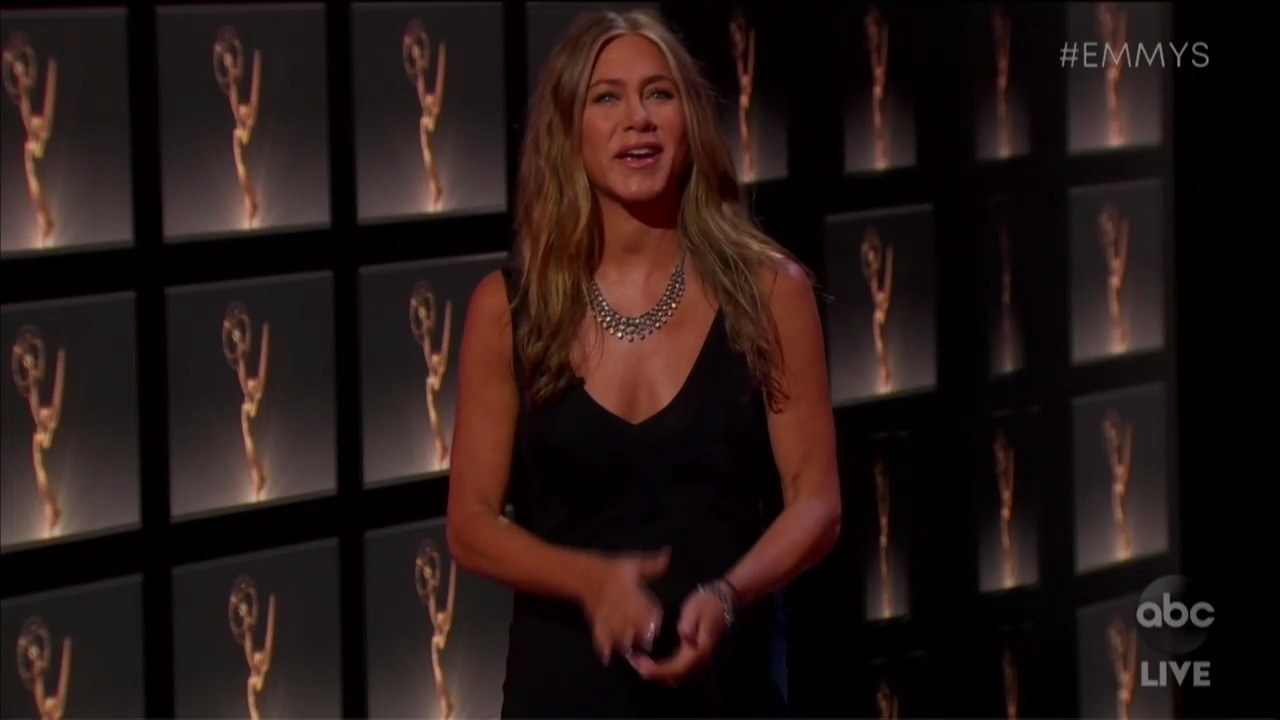 And that's when all hell broke loose — literally — because there was a fire.
Jimmy decided it was a smart idea to spray the envelope featuring the winner's name on it with Lysol and then light it on fire to burn "all the germs off":
And then Jennifer grabbed a fire extinguisher and attempted to put out the fire...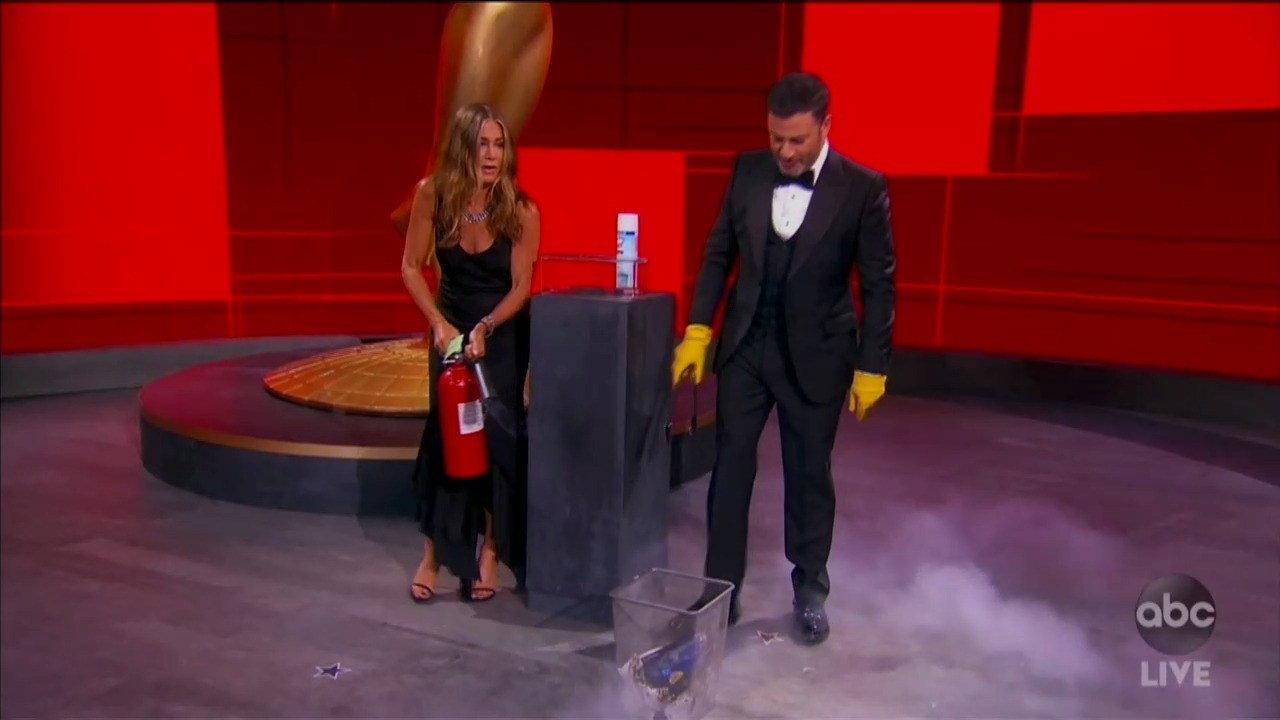 ...but she didn't do it successfully, and the fire grew bigger and bigger: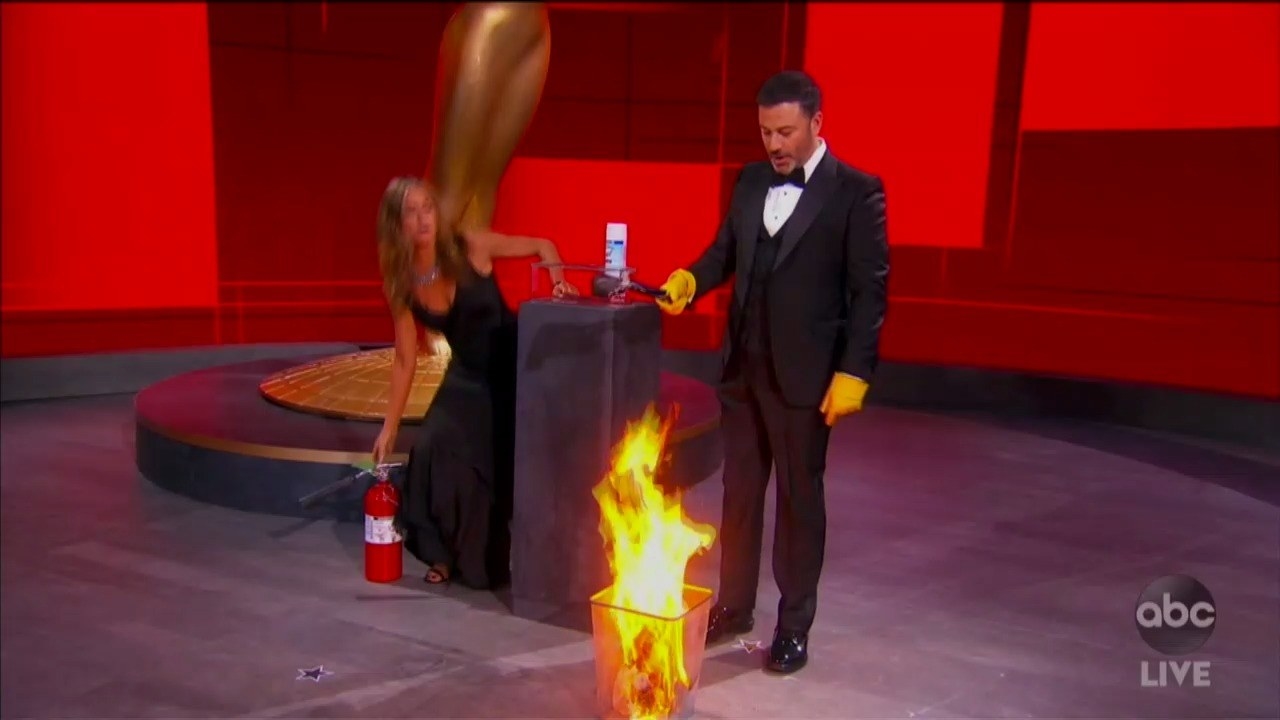 Yup.
That's panic.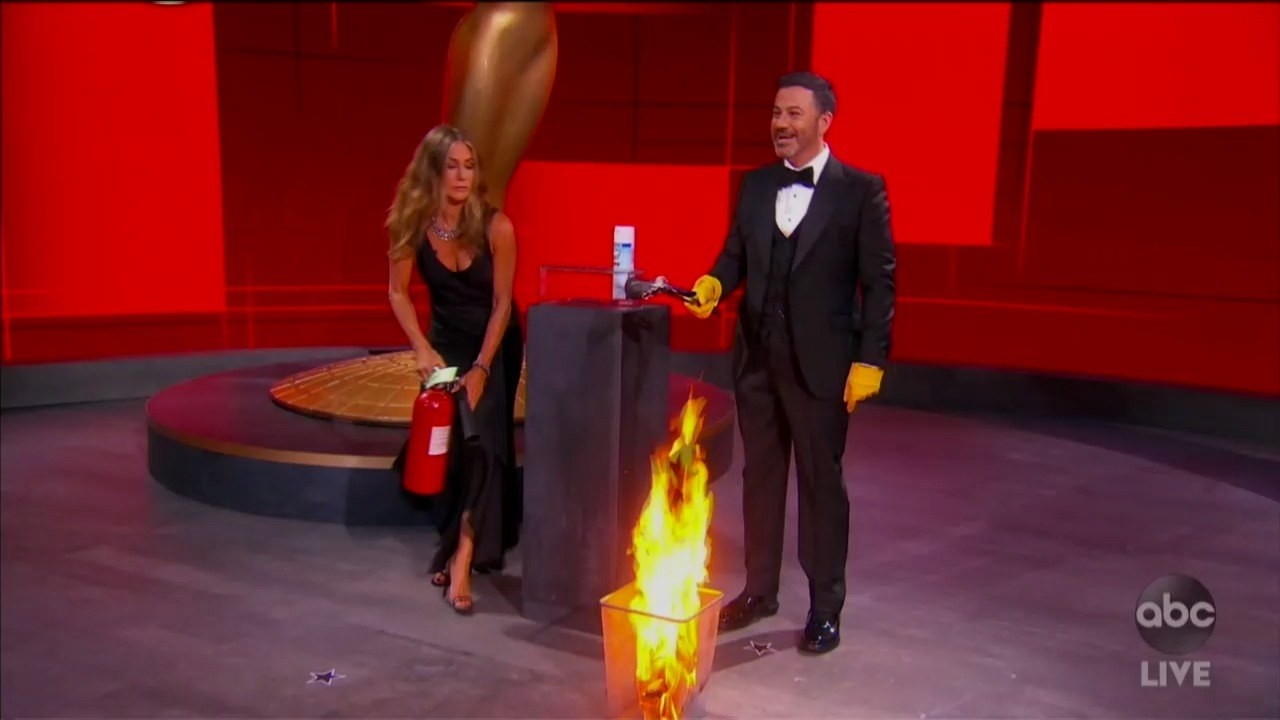 Eventually Jennifer was able to put out the fire. So maybe she'll play a firefighter next, idk. Jimmy thanked her for her service on Twitter.
Yeah, as I said, it was chaotic. What else could possibly happen next? Keep up with the rest of our 2020 Emmys coverage here.