We're all in this together, socially distancing and doing our part to keep our communities safe and healthy. But in these stressful times, one thing we can do to help things feel more normal is stick to a routine — and for me that includes a sit-down dinner when possible.
But going to the grocery store and finding all the ingredients needed for specific recipes is especially challenging right now, which makes meal subscription services like Hello Fresh especially helpful.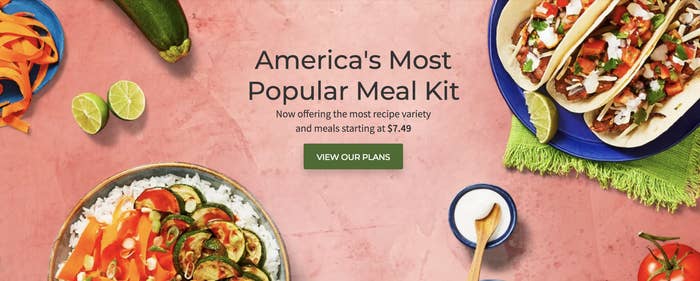 For me there are three great reasons to try a meal kit like Hello Fresh right now: 1. to reduce trips to the grocery store without having to forgo fresh produce, 2. to get out of the same-dinner ruts, especially when we're cooking at home more than ever, and 3. to learn new cooking skills in a basically foolproof setting.
Let me give you a quick run-down of how it works: you go on to Hello Fresh (duh), sign up for the plan you want (meals start at $7.49 per serving), and pick your recipes each week!
When your box arrives, you get everything you need to make the recipe, chilled to perfection, and portioned accordingly (you just need to provide pantry staples like butter, oil, salt and pepper).
And the instructions? Totally foolproof.
My fave recipe so far exemplifies how helpful Hello Fresh is for trying out new recipes and techniques — say hello to my little friend, tempura shrimp.
And I've been thinking about the sauce (an easy mix of mayo, Sriracha, and apricot jam) ever since, and will put it on just every single thing from here on out — including just a spoon.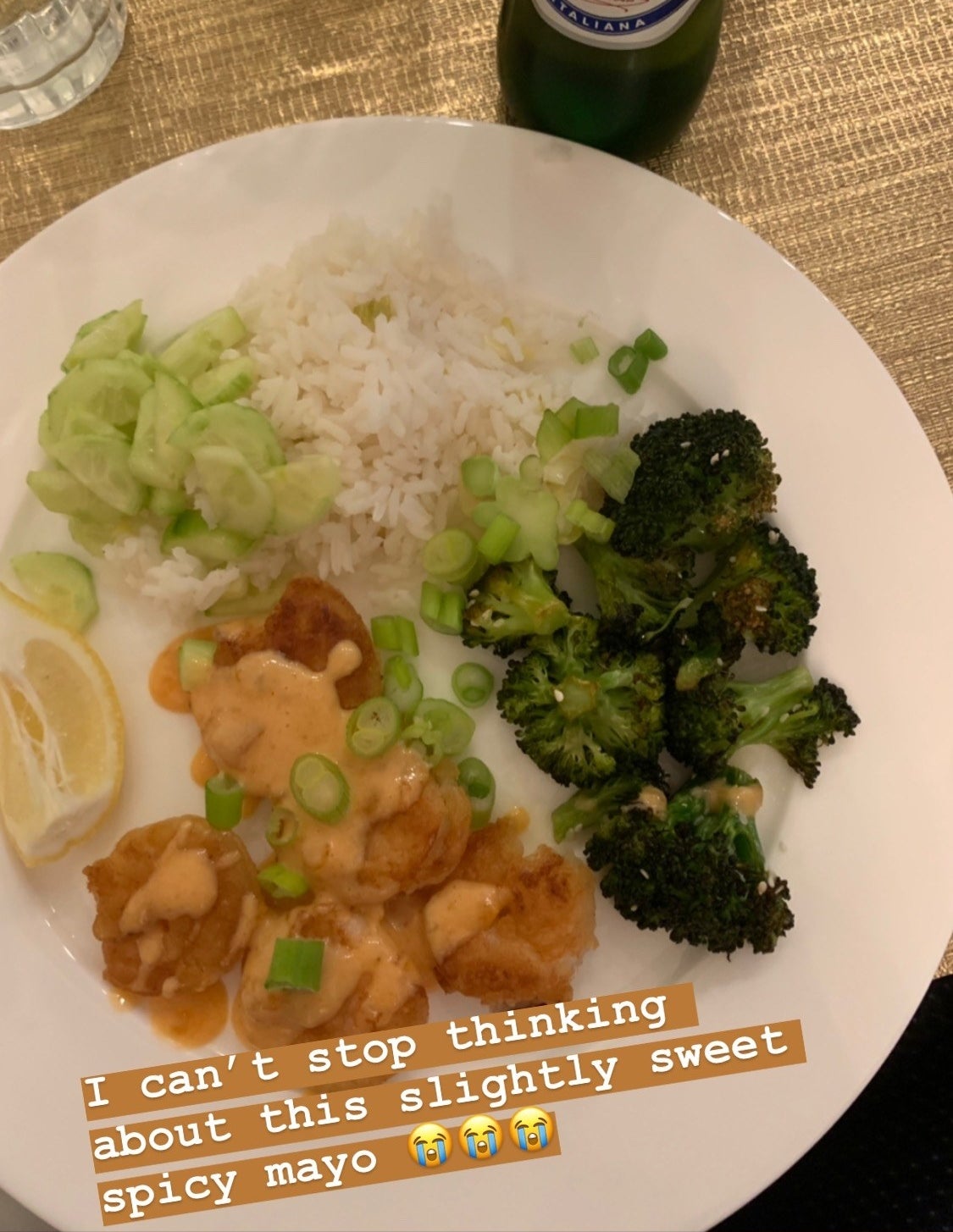 And the portions are IMO, very generous — I could not eat what they'd consider one portion in a single night, and the leftovers always reheated just as deliciously as they were the first night.
So to me, it's actually cheaper than $7.49+ per servin!
And the best part = you can access their database of over 2,500 recipes even when you're not a subscriber, so you can just use it as a cookbook when you're done subscribing.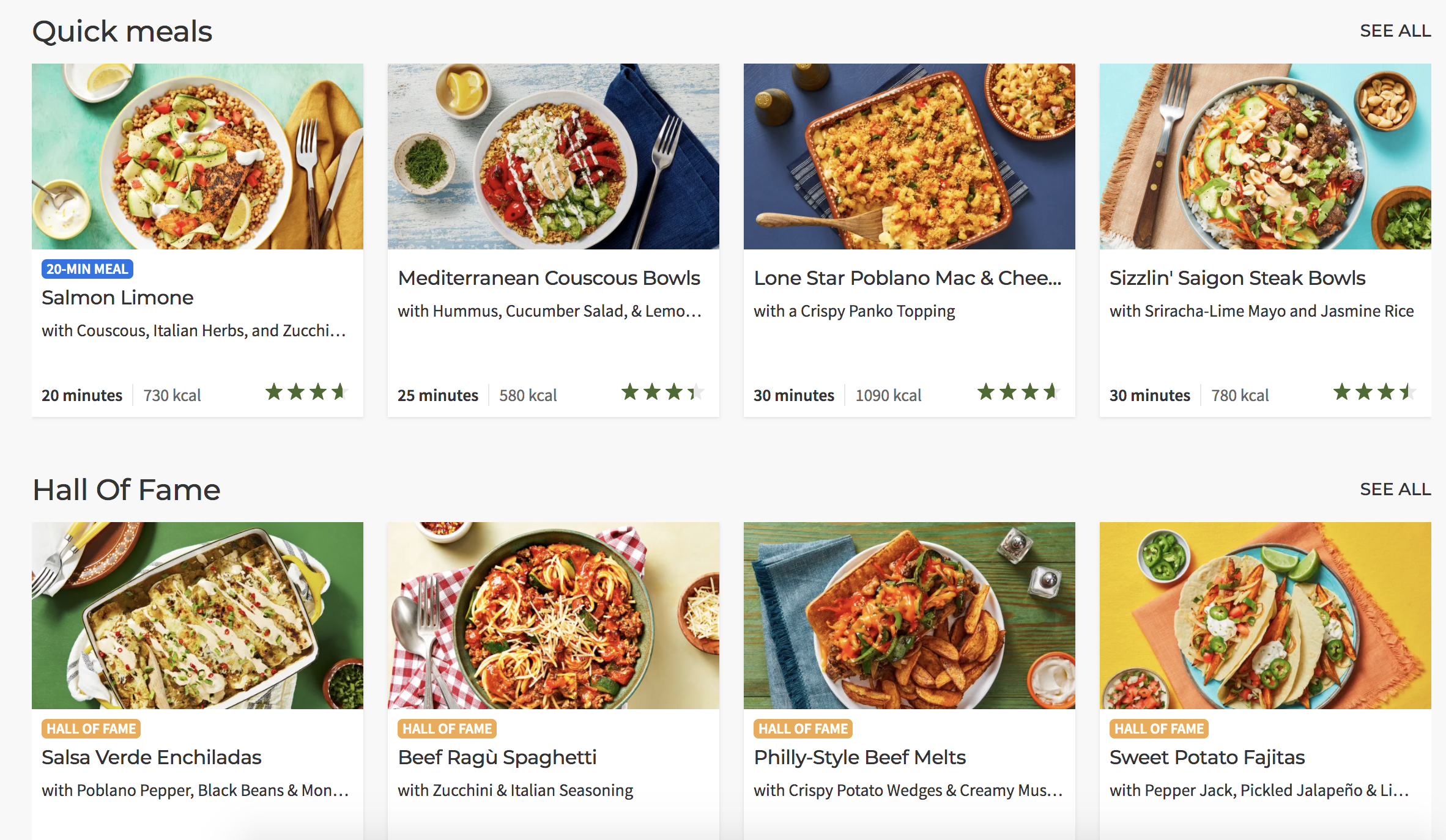 And I'm not the only BuzzFeeder who has tried + found great results with Hello Fresh — let's hear from some of my colleagues now:
While quarantining with her fam, Abby is stretching her parents' two-person subscription to comfortably feed three. And her mom raves about it all the time!
Kayla tried it and it turned out to be like the perfect cooking class, helping her feel less afraid to whip up new things (hello flank steak) and pair ingredients and flavors — without wasting food.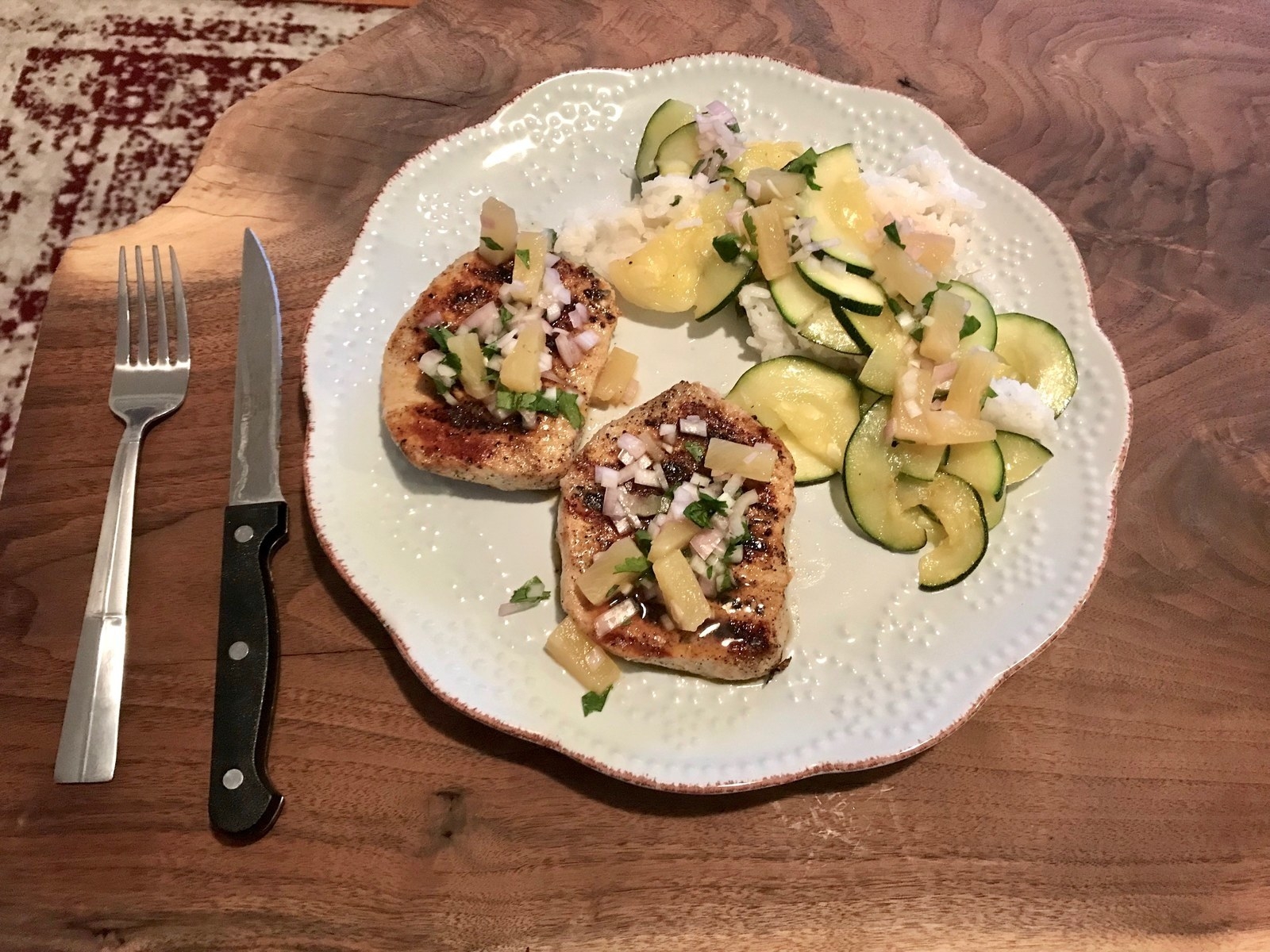 BuzzFeed food writer Hannah tested eight meal subscription kits, and found this one to be well-balanced, filling, and full of classic recipes.
And Sam subscribed when she first moved to New York, both to make grocery shopping less stressful and to order takeout a liiiiiitle less often.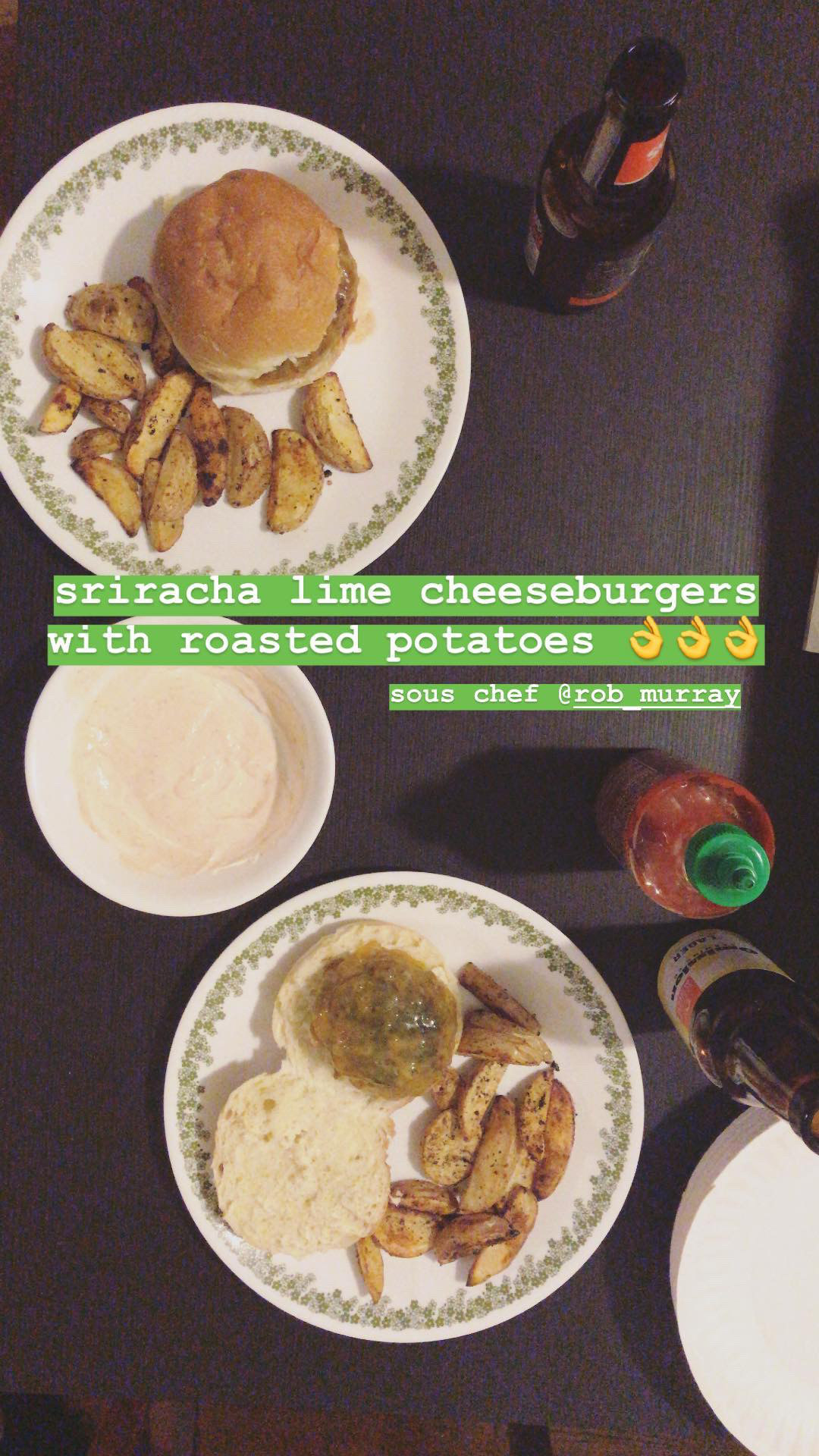 I'm not going to subscribe forever, but I will 100% keep using the tricks, tips, recipes (and SAUCES) over and over again — and for now, it's saving a whole lot of grocery store anxiety.
Shoutout to all the frontline workers who help us stay home!!!
Oh, and if you have favorite Hello Fresh recipes, shout 'em out in the comments below so we know which ones to pick!! 😉
Shopping for something specific? Check out BuzzFeed Reviews to find the best things for every budget!