1.
Anne Hathaway wearing a "FedUp" shirt.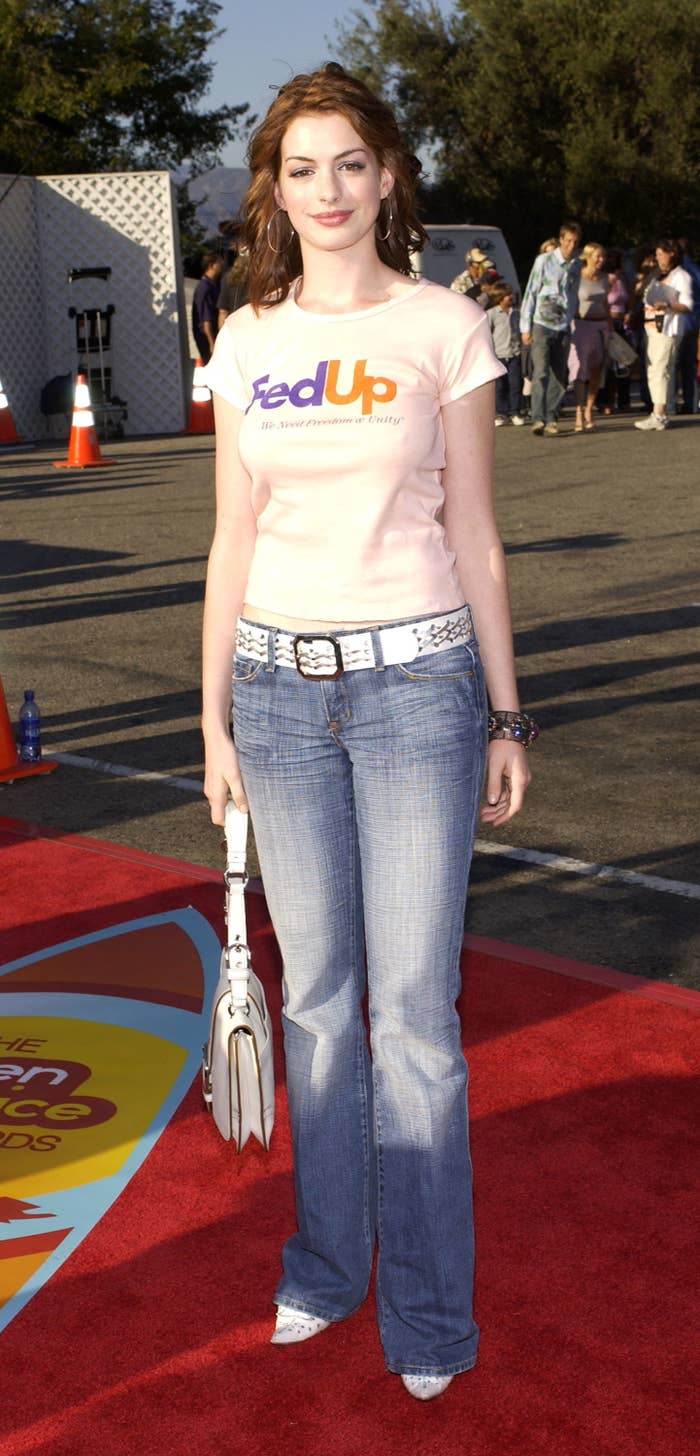 2.
Paris Hilton and Nick Carter's haircut.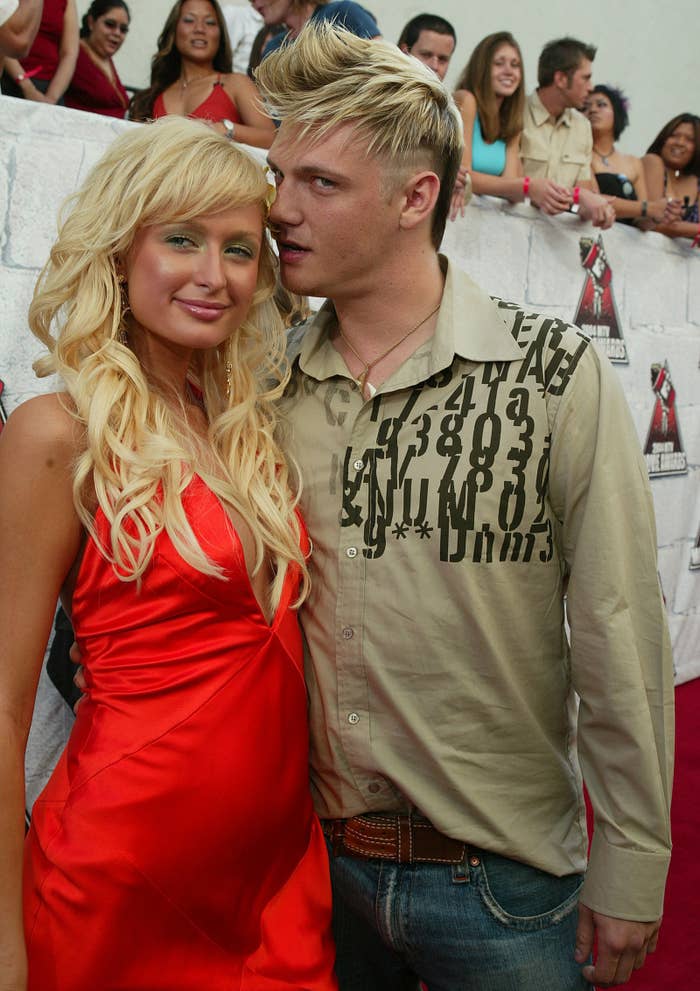 3.
Lindsay Lohan shopping with Paris Hilton while wearing a shirt that says "Skinny Bitch."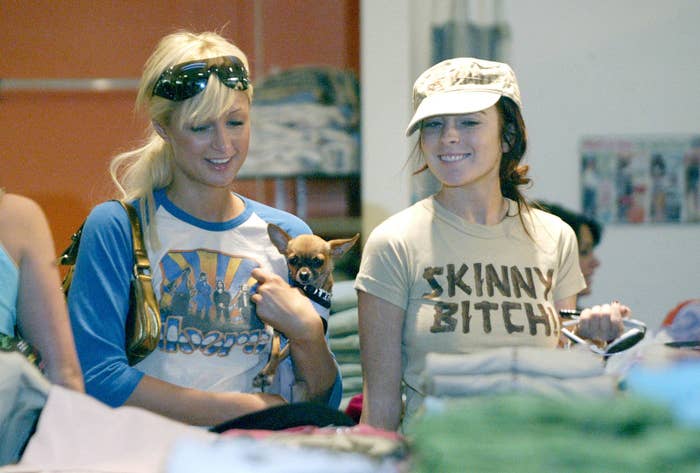 4.
Ryan Gosling then.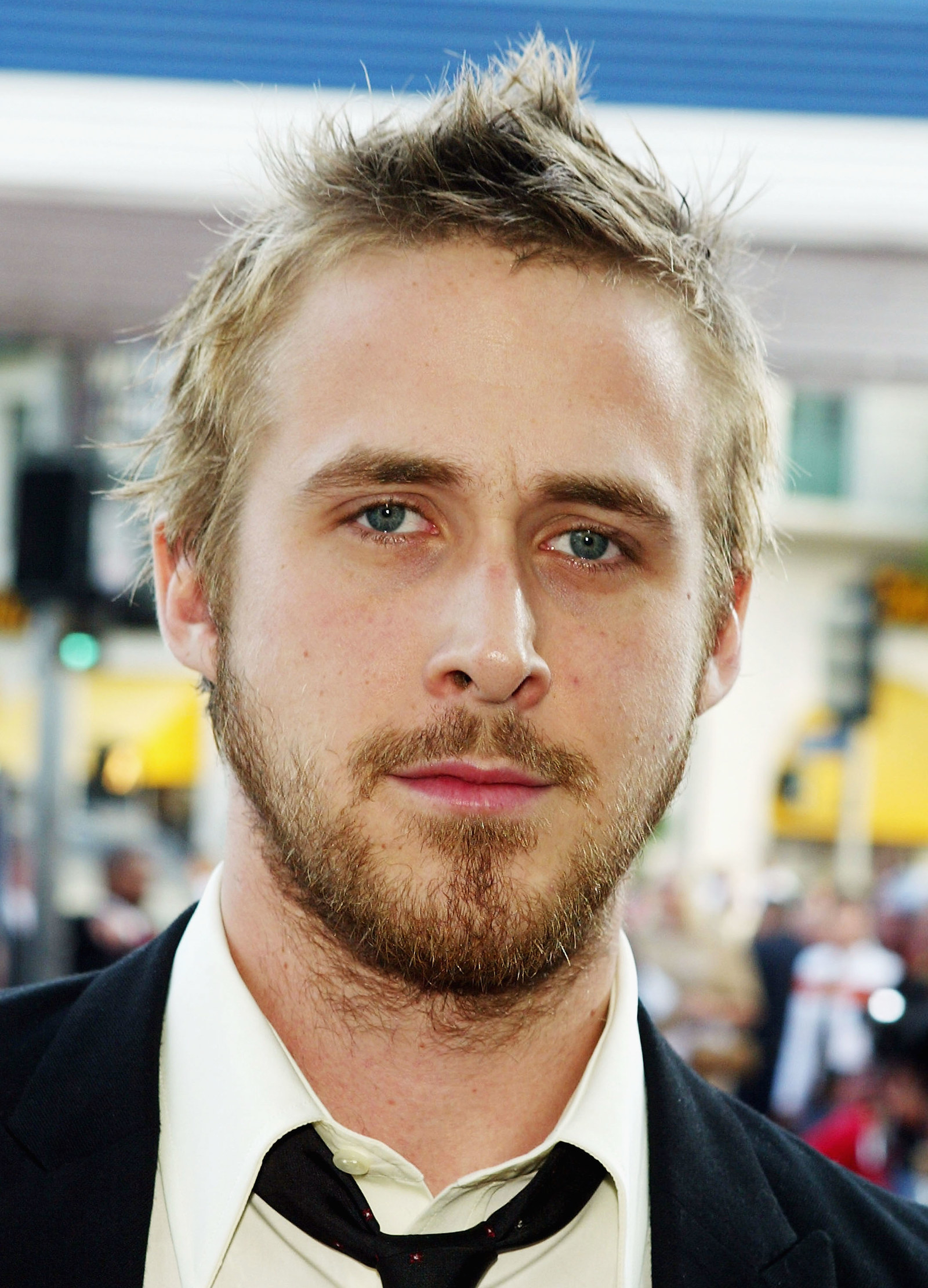 5.
Kanye West in pink argyle.
6.
Britney Spears and Kevin Federline walking a red carpet with a tiny dog.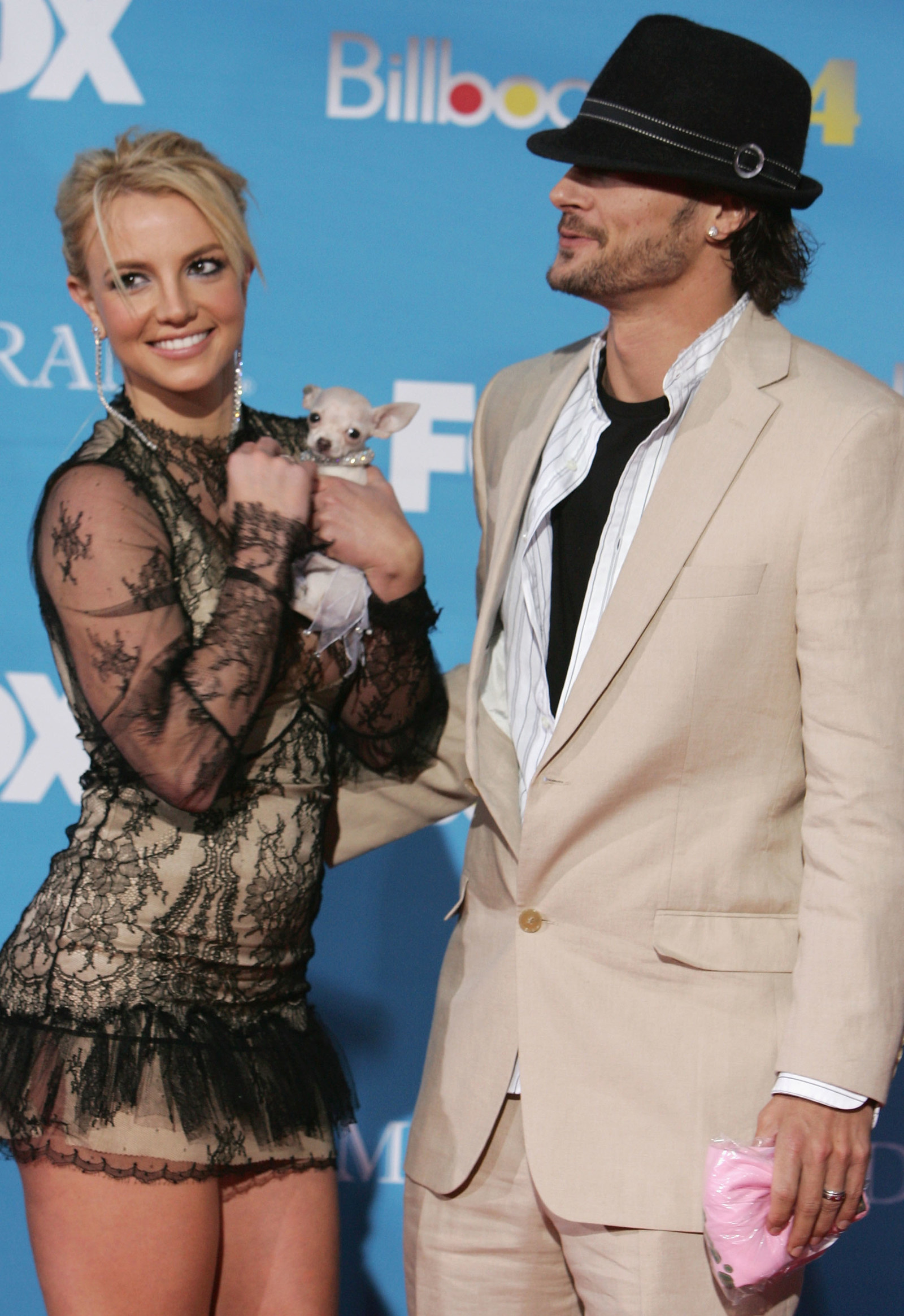 7.
Nick Lachey licking Jessica Simpson's hand.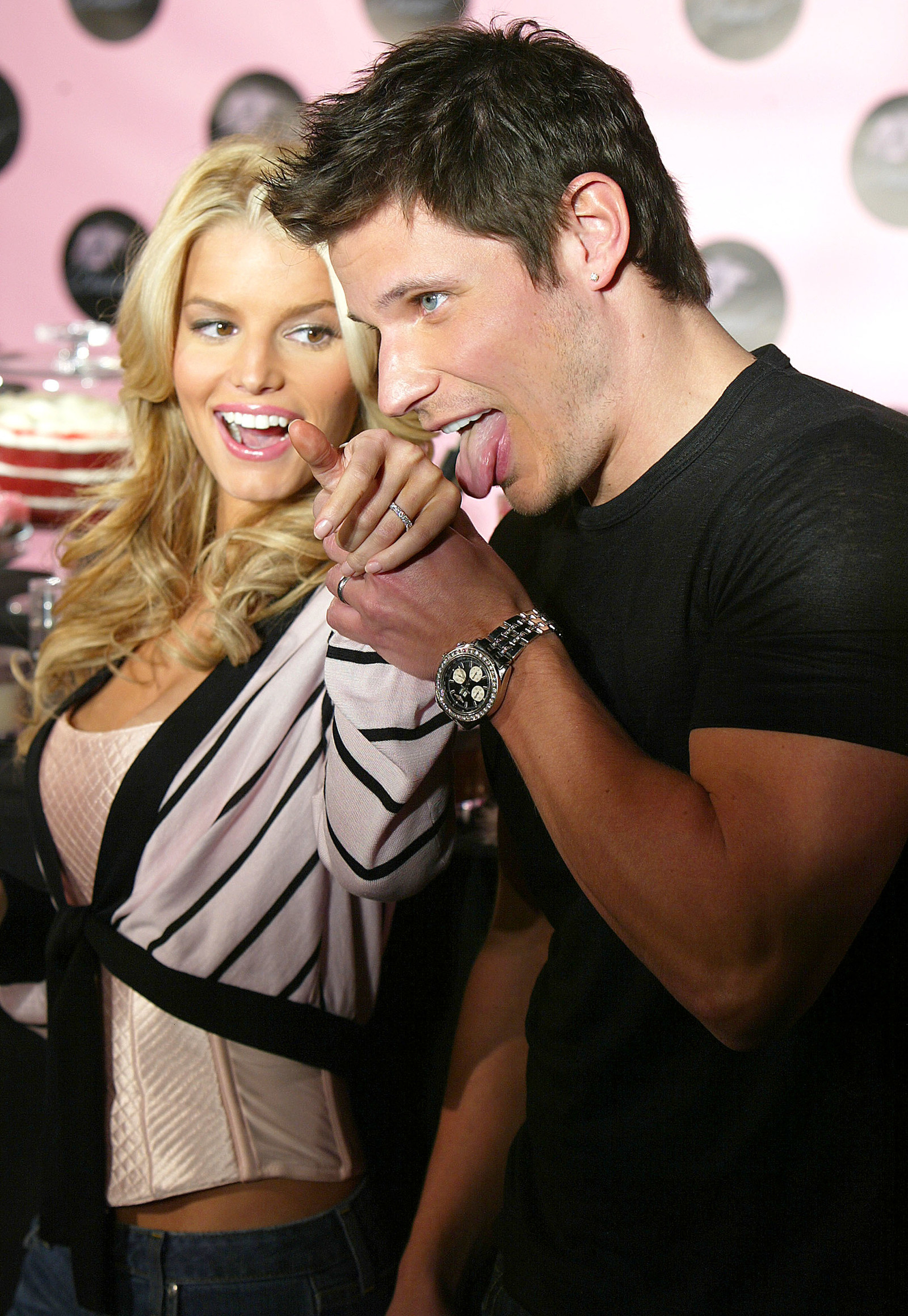 8.
Also Jessica Simpson at MTV's Spring Break Cancun in those sunglasses.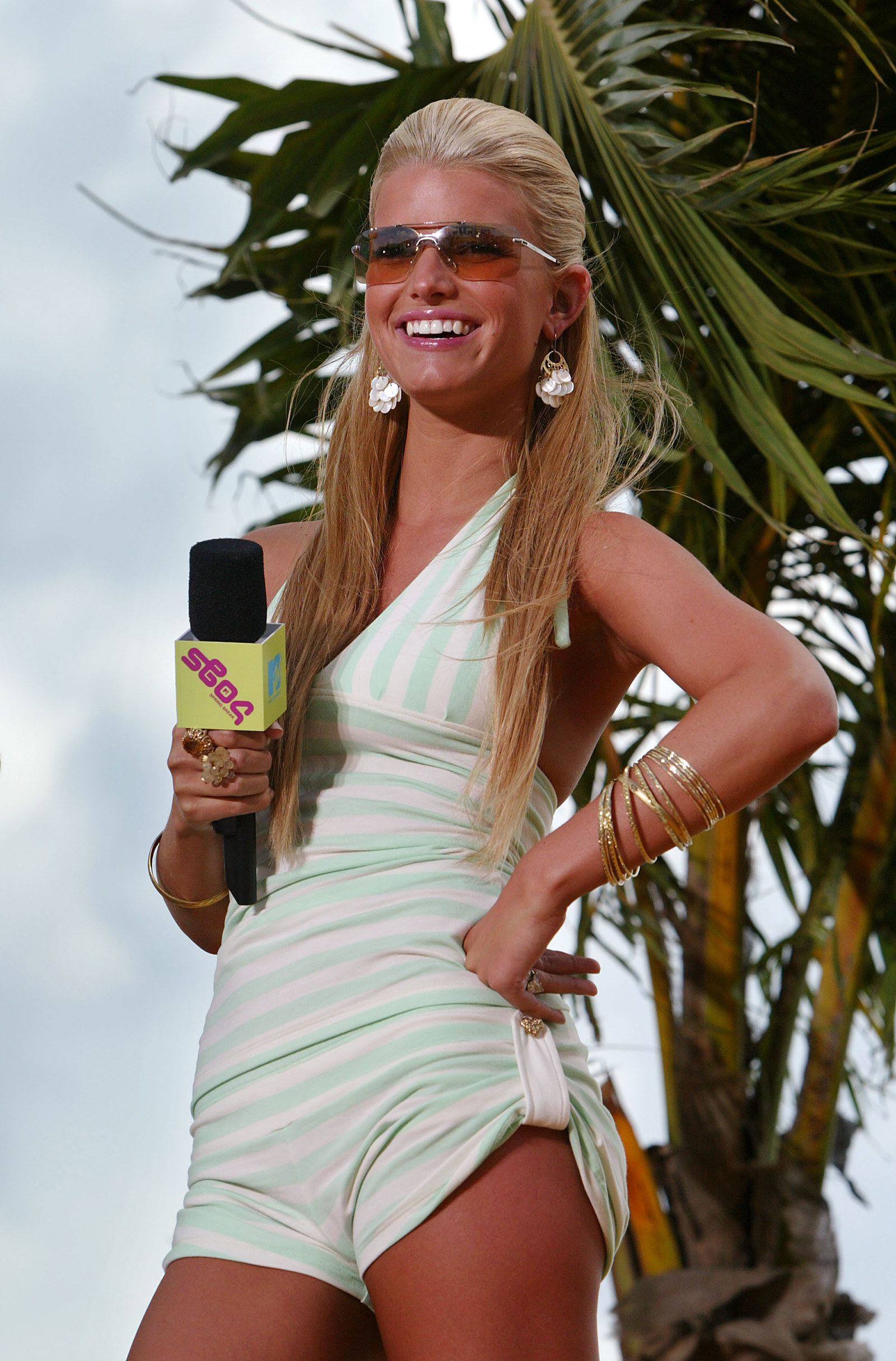 9.
Emma Watson and Daniel Radcliffe at TRL.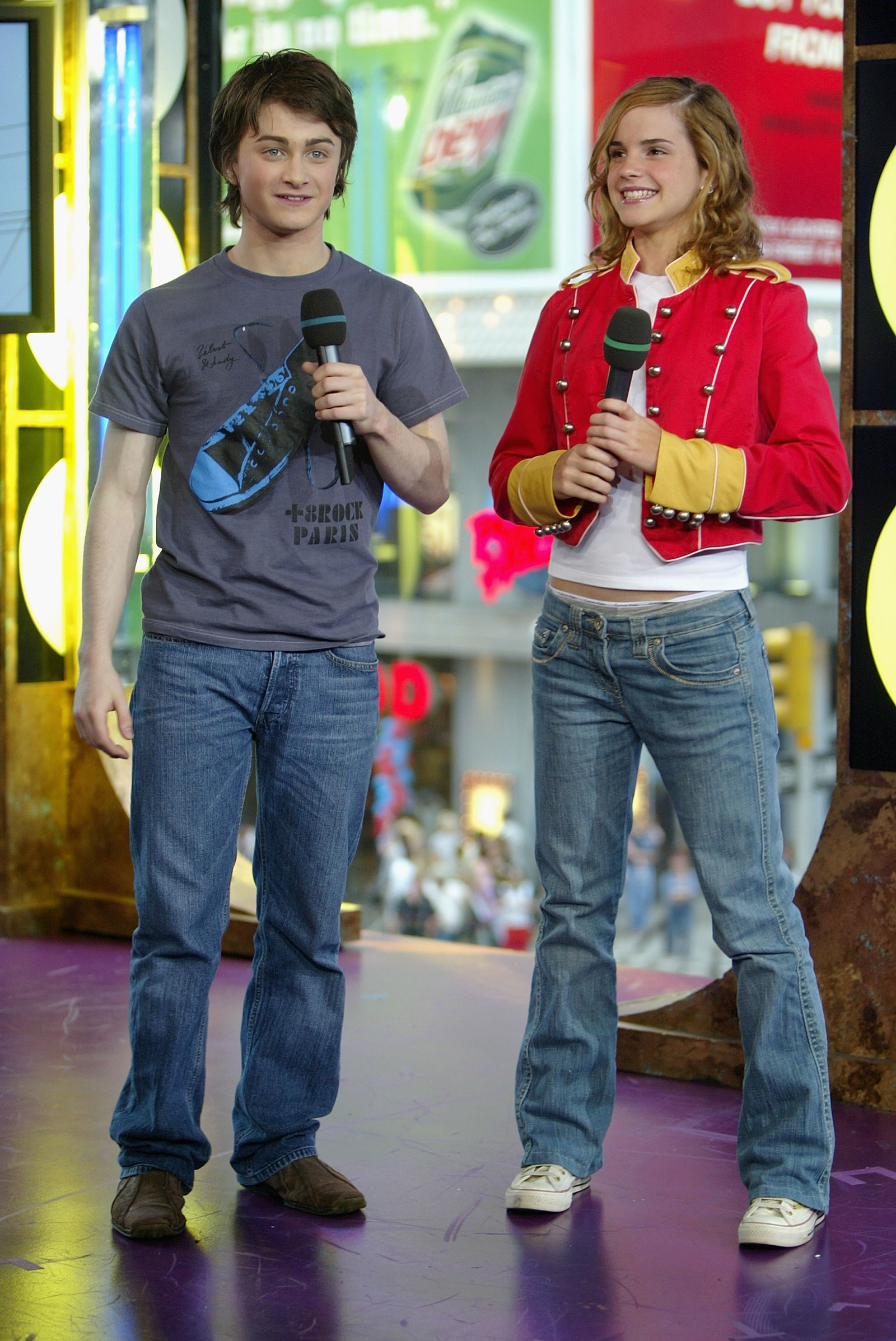 10.
Fonzworth Bentley with his umbrella.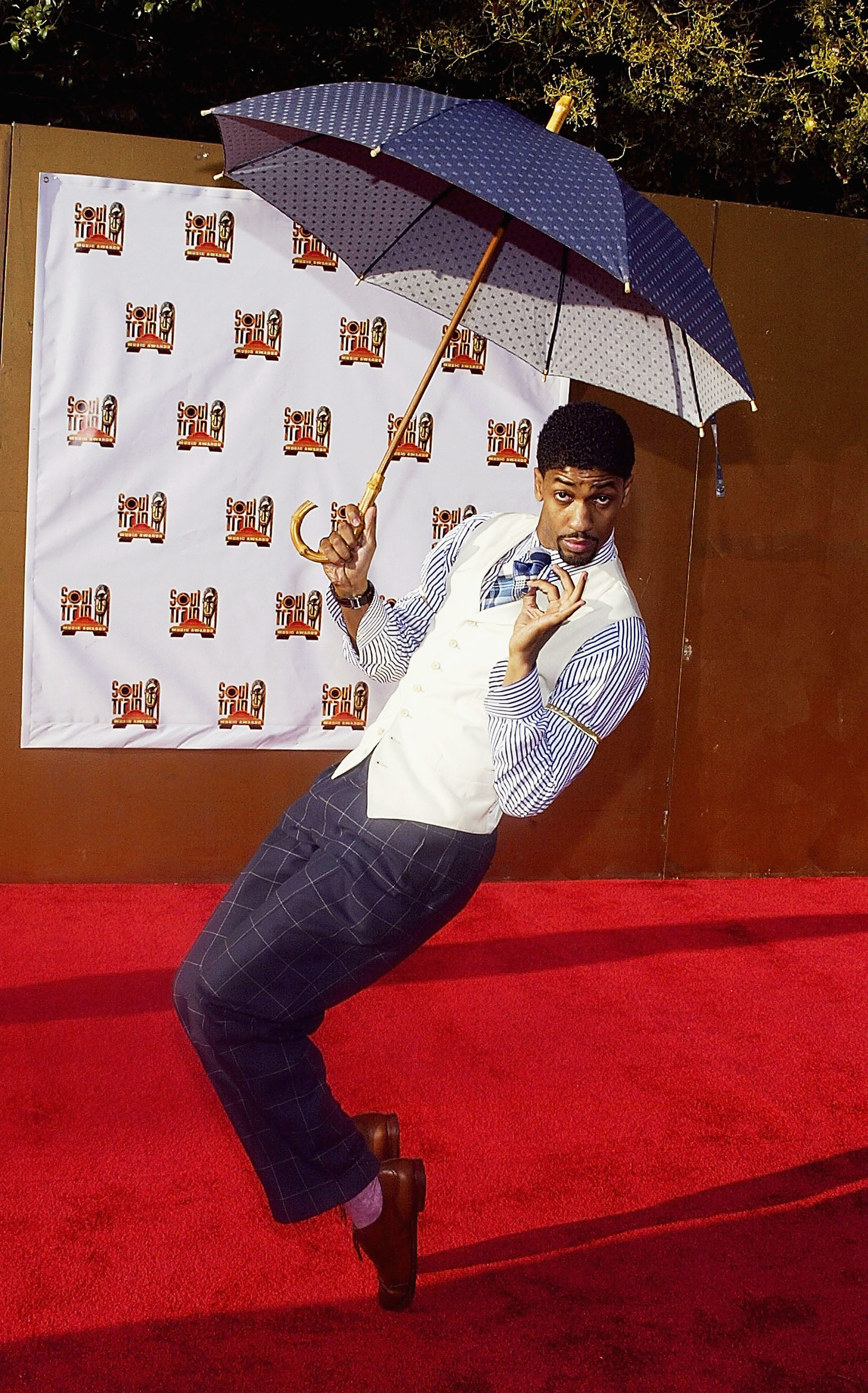 11.
Lindsay Lohan holding a bedazzled Sidekick.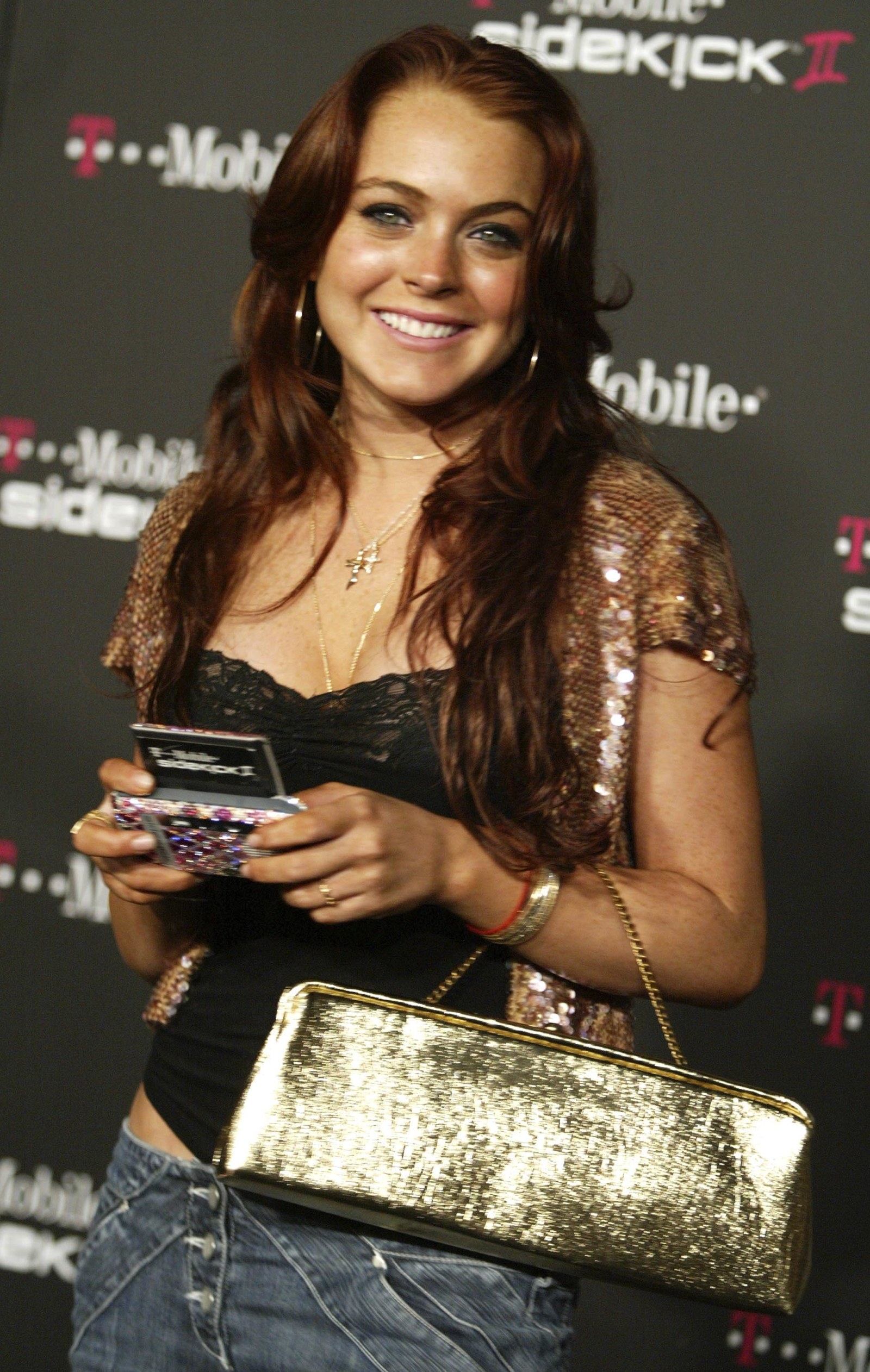 12.
Ashlee Simpson in a silver sequined shrug and cargo shorts.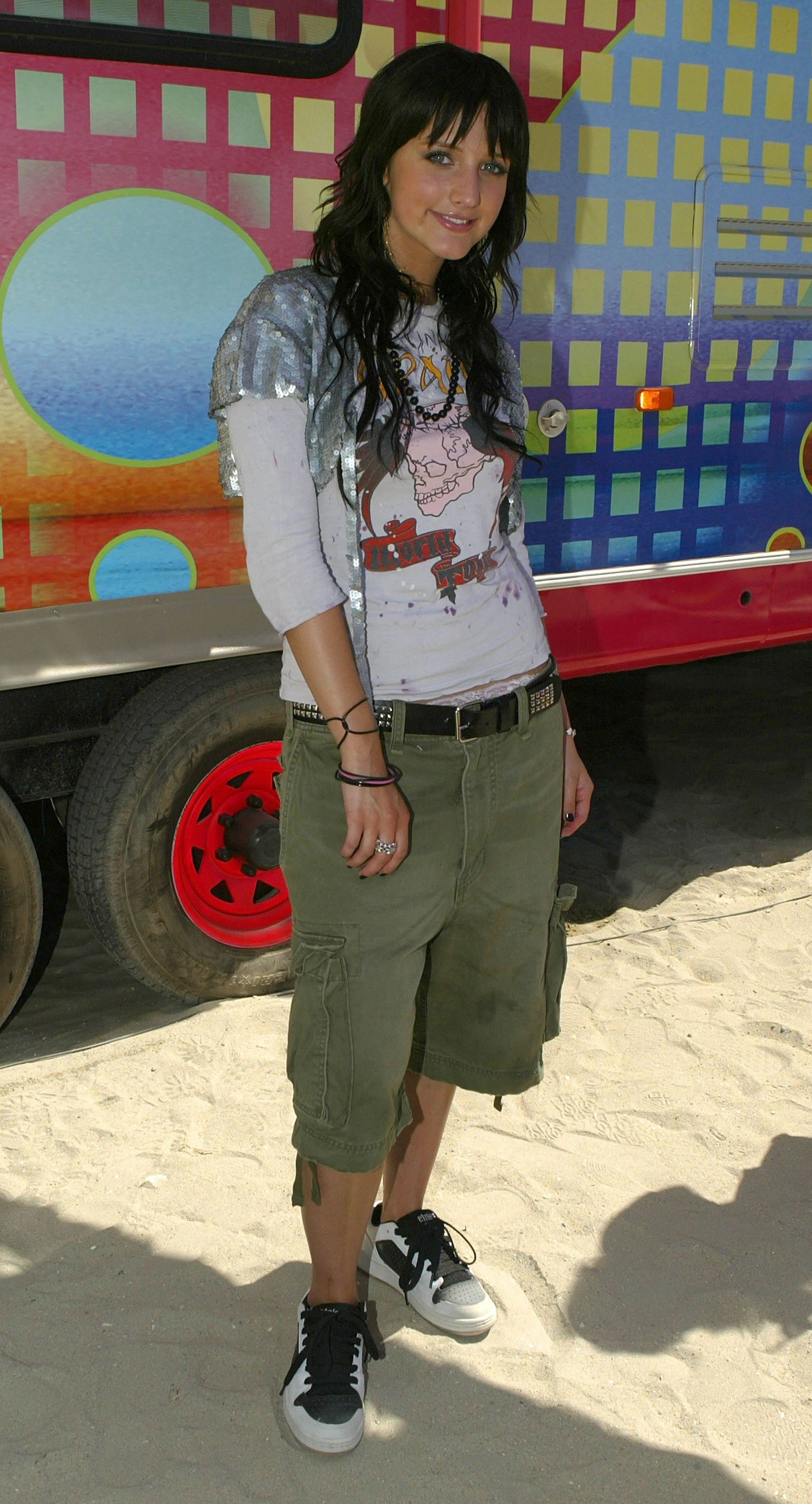 13.
Oscar winner Brie Larson in this outfit.
14.
Fergie in a tube top that says "Chic-Pea."
15.
Mischa Barton smiling next to Bill Gates.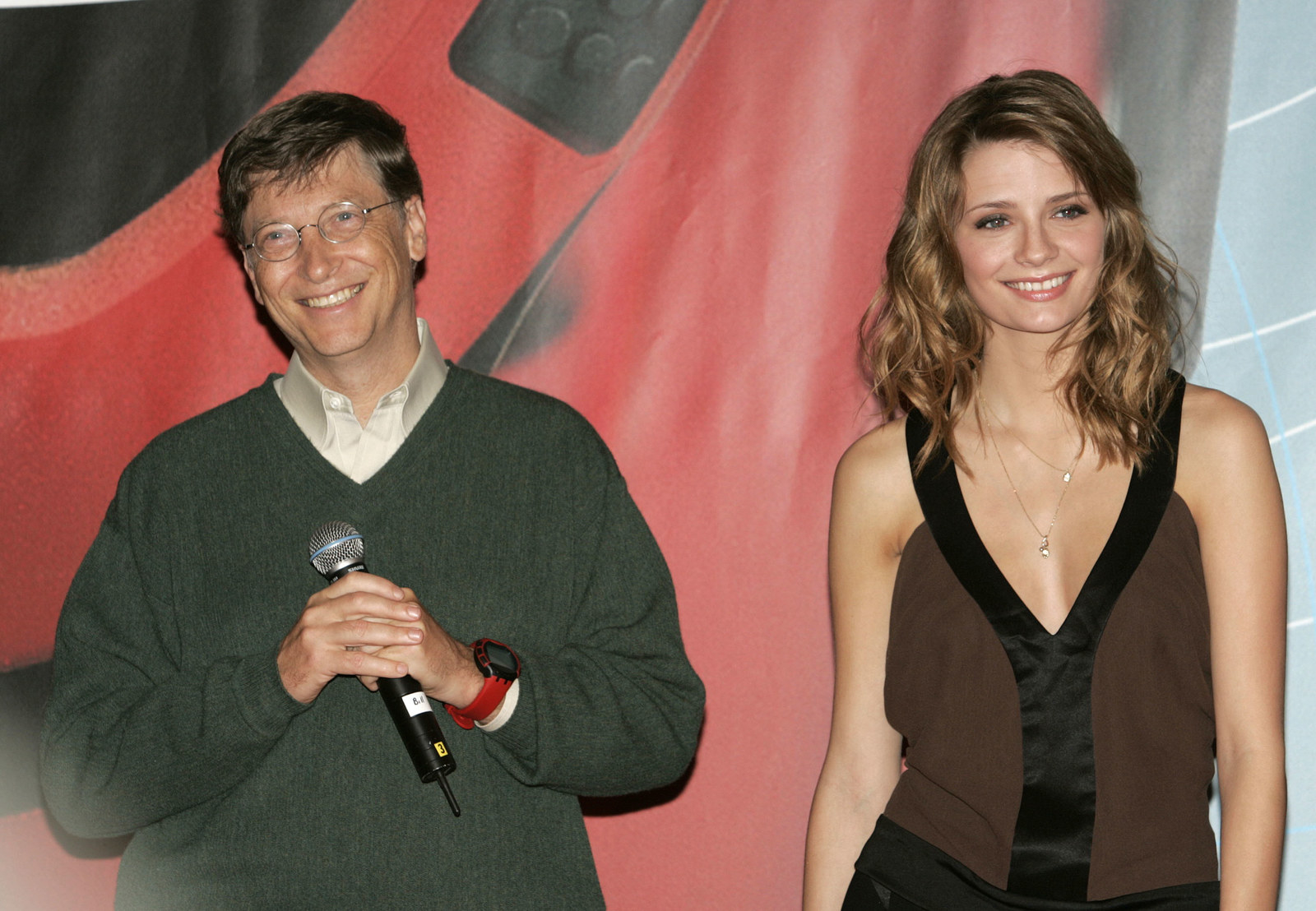 16.
Chris Pratt wearing a "Take Me for a Ride" shirt.
17.
Mandy Moore sitting next to Mary-Kate and Ashley Olsen at a fashion show.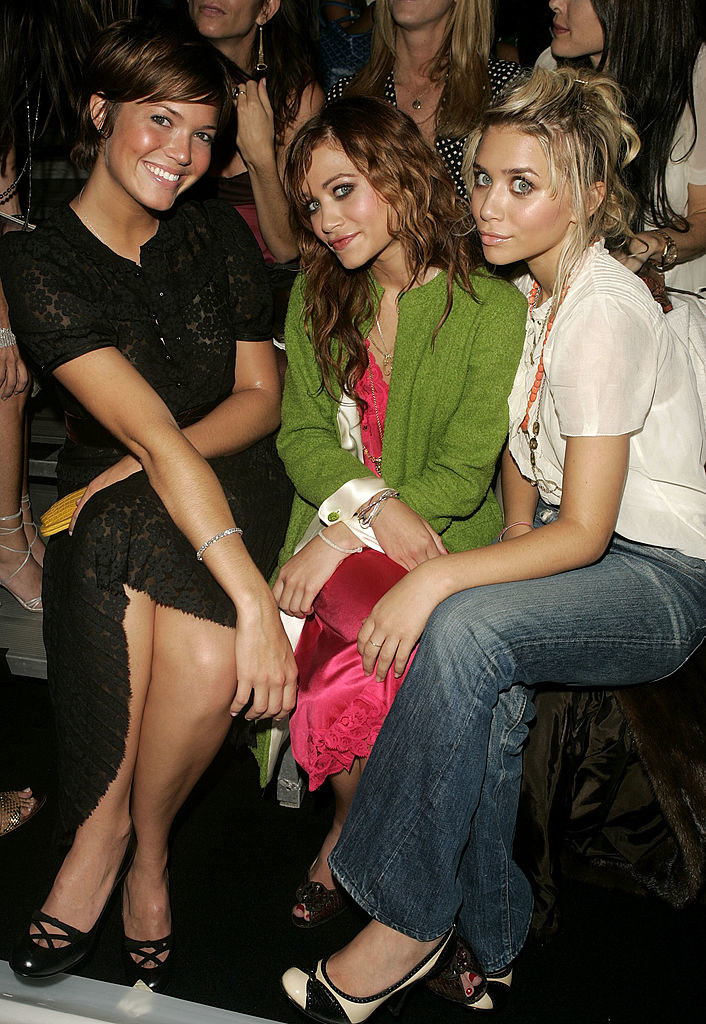 18.
Pat O'Brien wearing an "I <3 Brad Pitt shirt" next to Jennifer Aniston.
19.
Michael Phelps showing off his baby abs on TRL.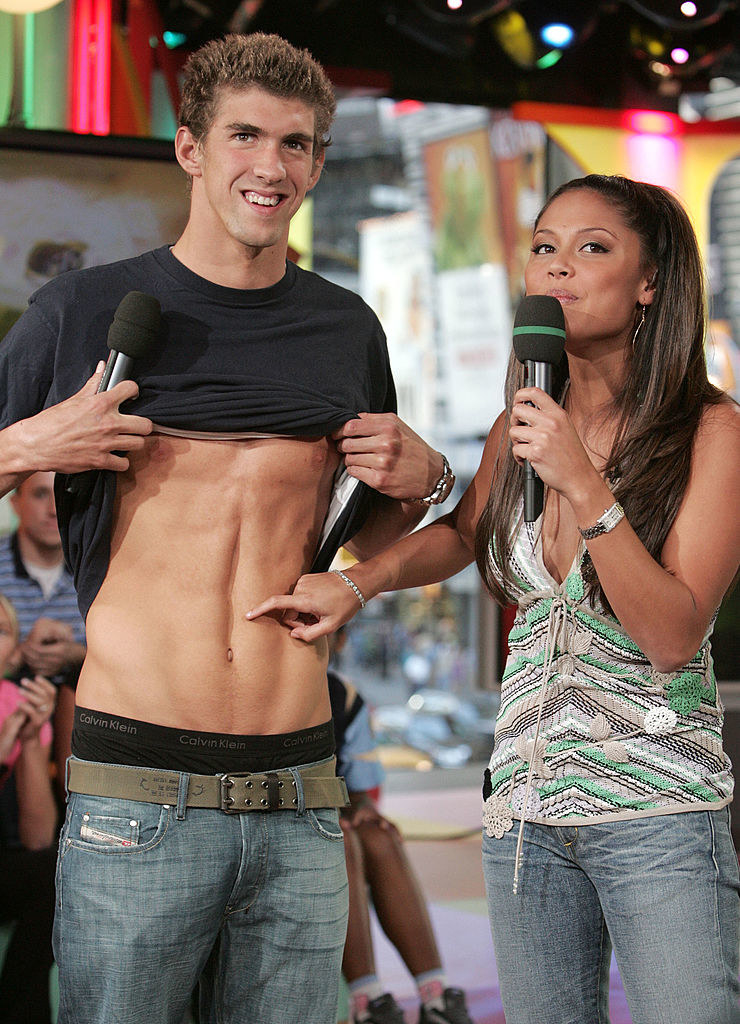 20.
Ashton Kutcher sitting courtside next to P. Diddy and Leonardo DiCaprio.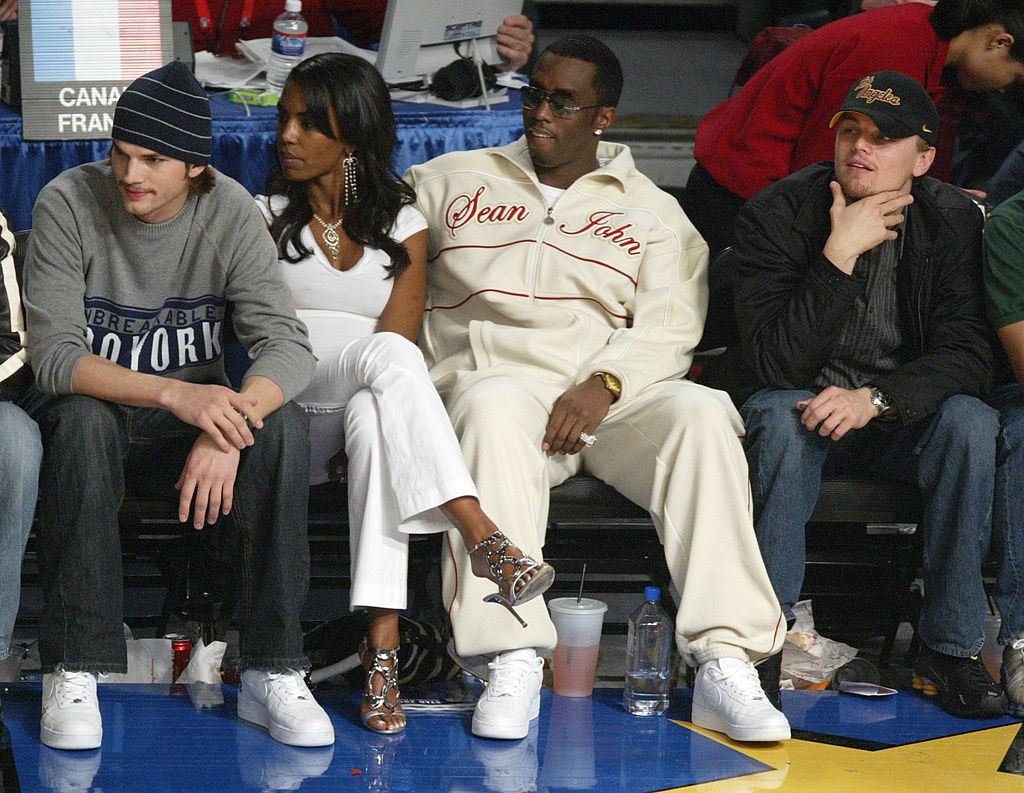 21.
Nelly and Kid Rock wearing whatever it is they are wearing.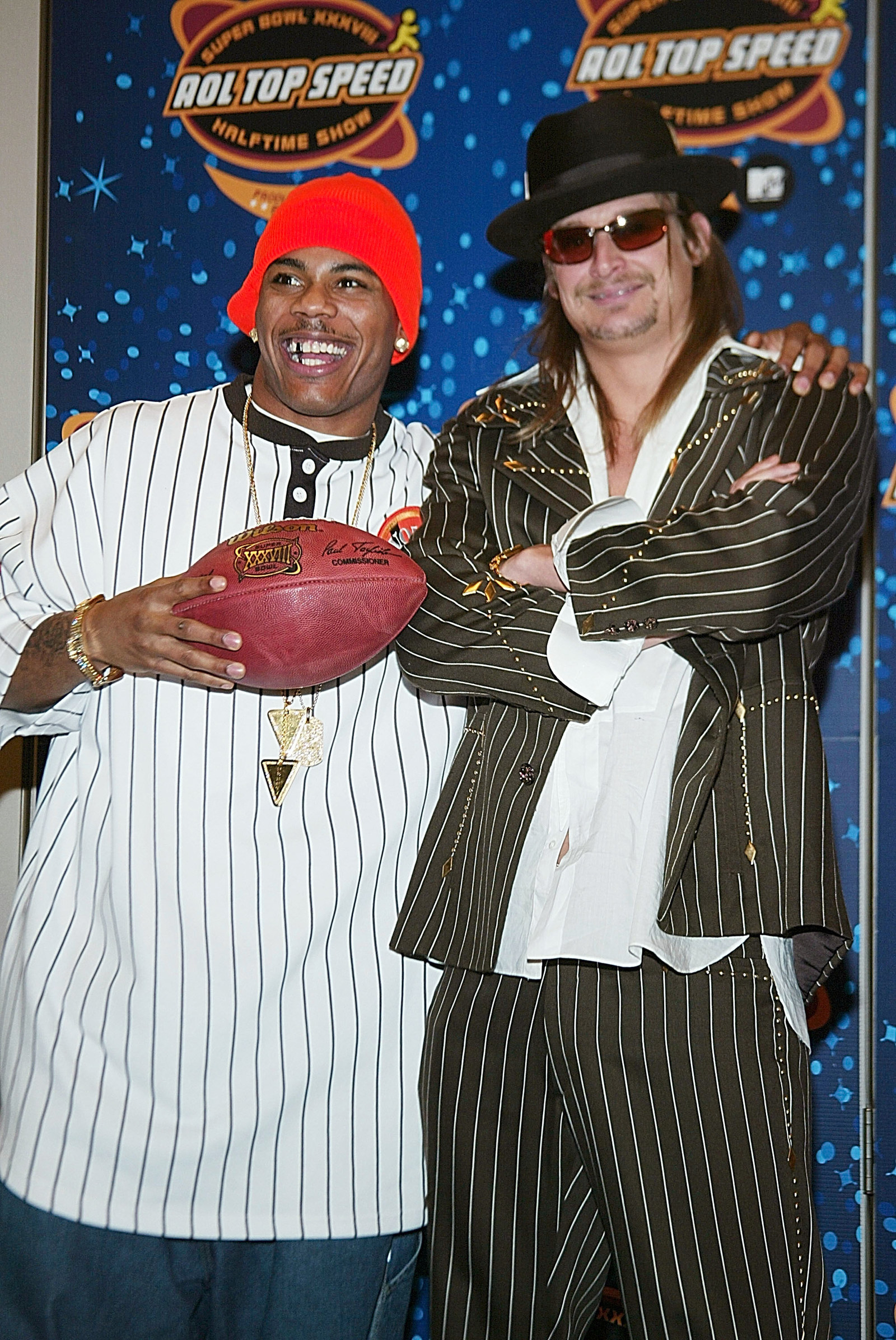 22.
And Verne Troyer flippin' the bird.