3.
Gaten/Dustin and Joseph/Eddie upside down/right side up:
TURNS OUT HE WASN'T BAREFOOT!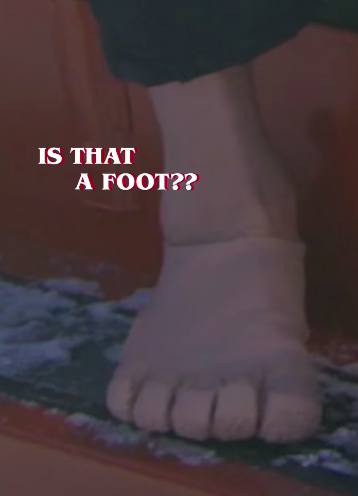 6.
The process of making Vecna's burned clothes:
7.
But most importantly, Vecna in Crocs: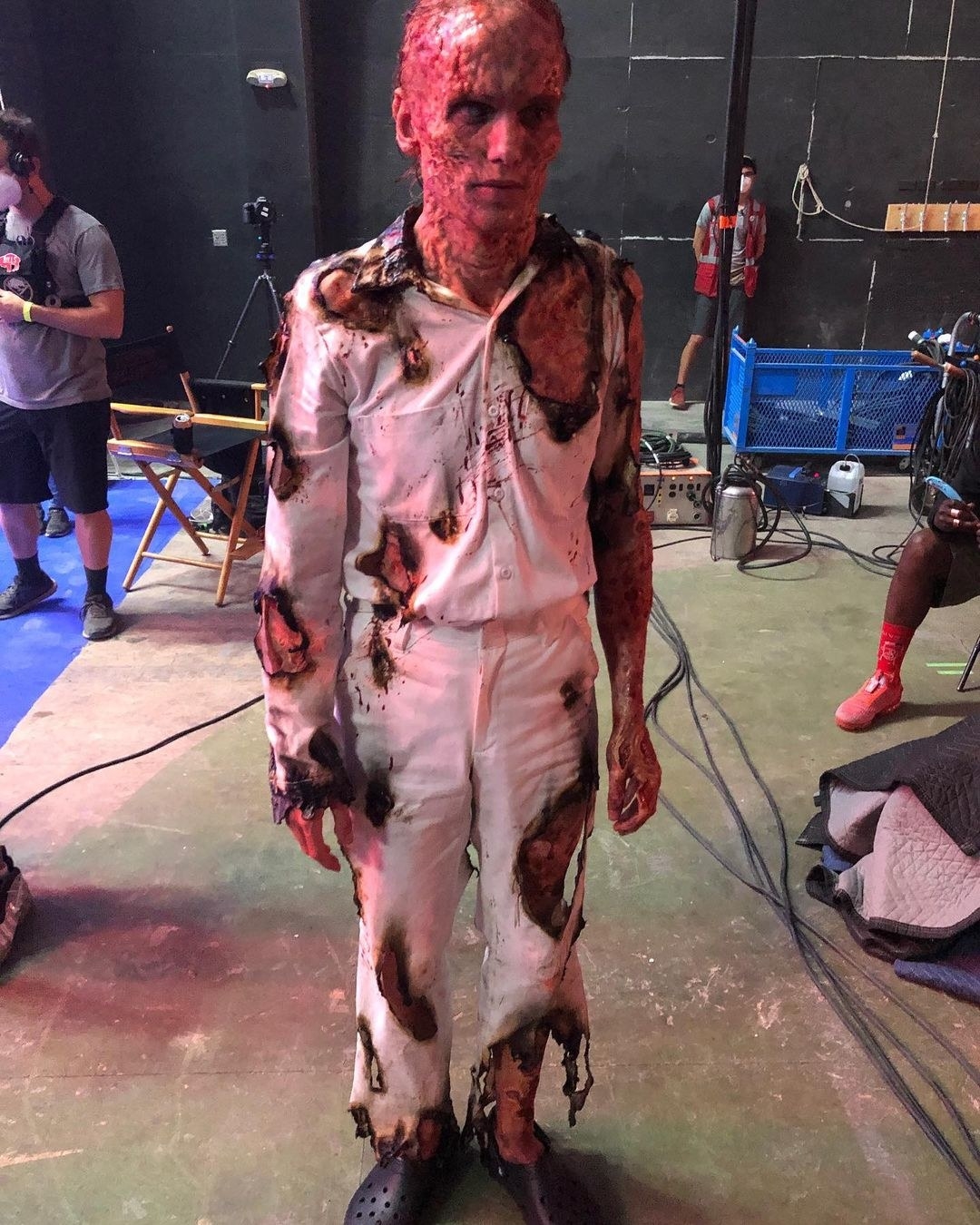 8.
Tom/Dmitri and a Demogorgon:
9.
Lucas and Max with their special eyes:
10.
Millie/Eleven enjoying her time in Nina:
11.
Jamie Campbell Bower doing his own flipping stunts:
12.
And a sillier side to One/Vecna:
13.
Millie/Eleven and Matthew Modine/Dr. Brenner having a moment:
14.
A whole lot of set hijinks with Noah/Will and the rest of the cast:
15.
Winona Ryder/Joyce during some downtime:
18.
The boys just bein' boys:
19.
Brett Gelman training to kick some ass:
20.
Charlie Heaton and Noah Schnapp napping on set:
21.
Pizza boys being COVID safe:
22.
Jamie Campbell Bower/Vecna getting his hair done:
23.
The secret to the boat/lake scene:
24.
Nikola Djuricko's journey to becoming Yuri:
25.
Yuri and Dmitri goofin' in Katinka:
26.
Millie/Eleven before all the bad stuff started:
27.
The older kids hanging among themselves:
29.
All of Dr. Brenner's hair looks:
30.
Caleb/Lucas in all his bloody face glory:
31.
Millie taking a phone break:
32.
Gaten/Dustin and Caleb/Lucas preparing for war:
33.
Sadie Sink with a bloody script:
34.
Millie showing young Eleven the ropes:
35.
And Young Eleven (before the CGI face) with Dr. Brenner:
36.
And whatever this is: