Last night, Marvel's long-awaited sequel Black Panther: Wakanda Forever premiered and cast, crew, and fans from all over the world came together to walk the purple carpet and celebrate the film.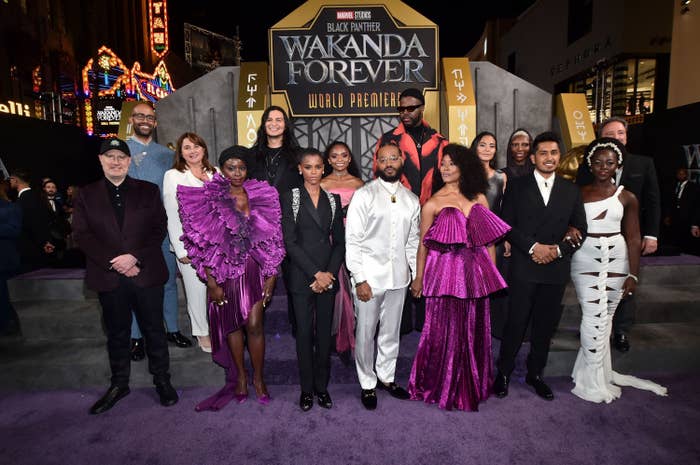 Notably missing was Chadwick Boseman, who tragically died back in 2020 after four years of living with colon cancer.
But while he was missing in physical form, his spirit lived on through his castmates, who paid multiple heartfelt tributes to him throughout the night:
He previously shared that the grief for Chadwick's death almost made him walk away from filmmaking altogether. He said, "I was at a point when I was like, 'I'm walking away from this business,' I didn't know if I could make another movie period, [let alone] another Black Panther movie, because it hurt a lot. I was like, 'Man, how could I open myself up to feeling like this again?'"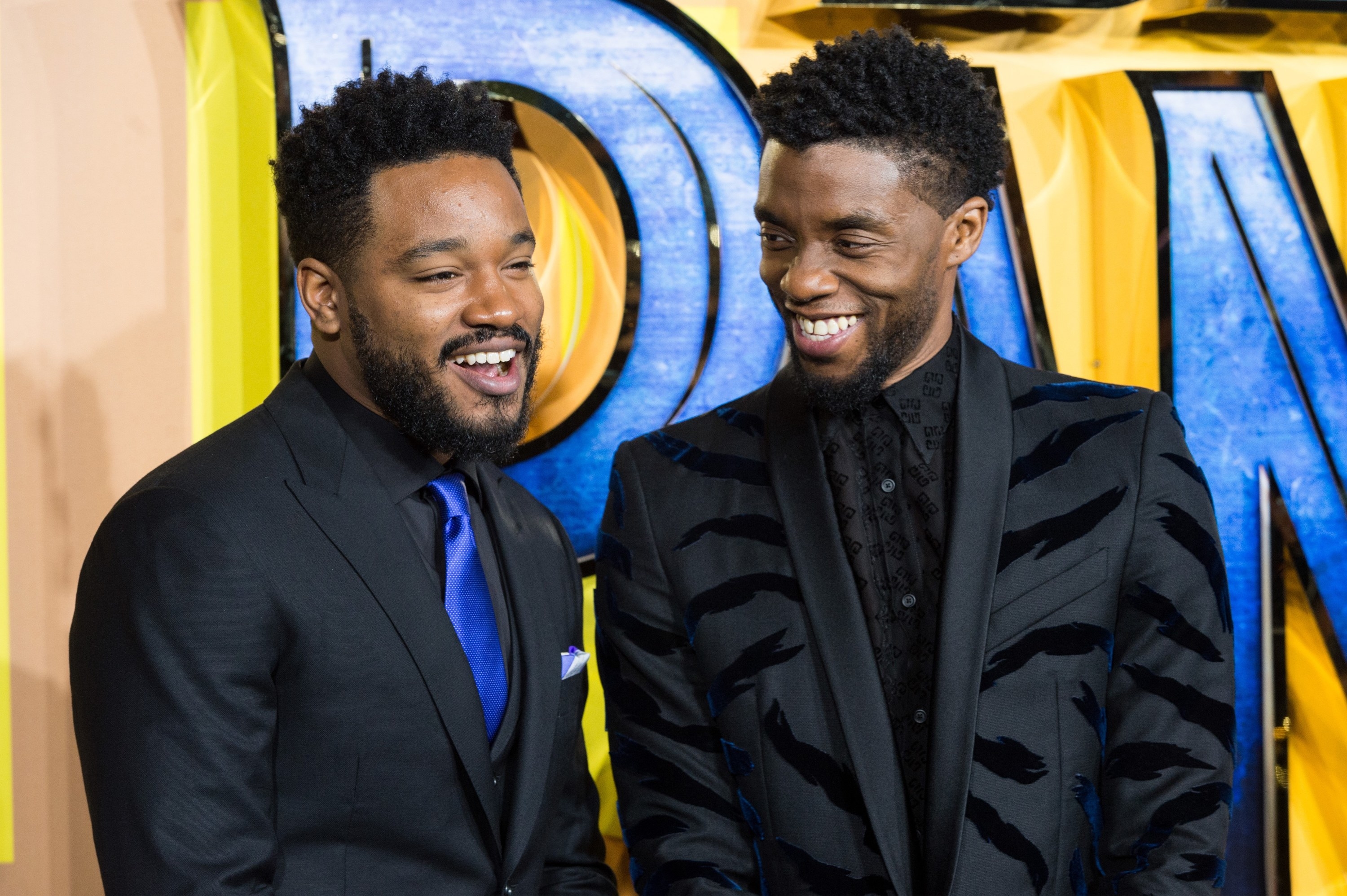 2.
Letitia Wright, Chadwick's onscreen sister, re-created Chadwick's iconic 2018 Academy Awards look.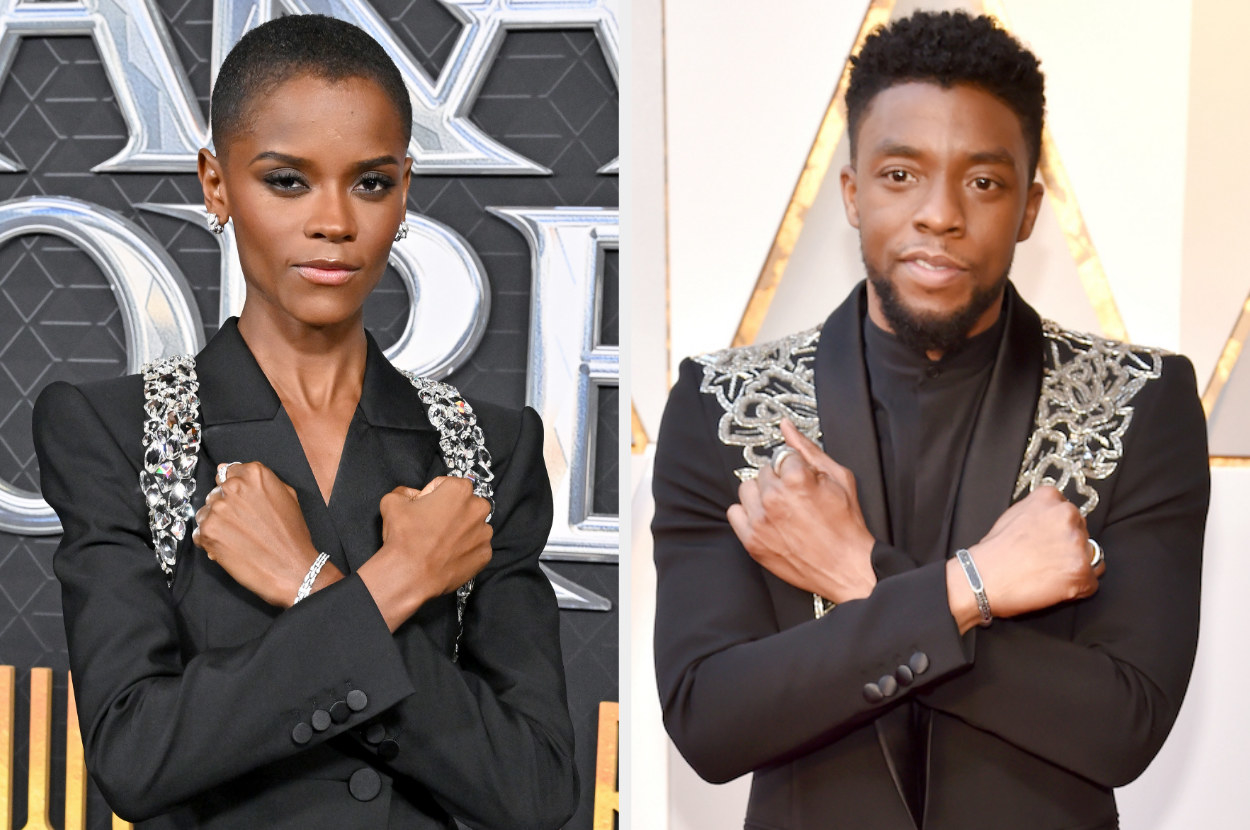 She previously shared her hesitance with taking on a larger role in the sequel, saying, "I will always have moments on set of doubt, and I'll be like, 'Oh man, I don't know if I can do this.' I could just hear [Chadwick] be like, 'Sister, you're great. You got this. I'm proud of you.' That really just kept me moving forward."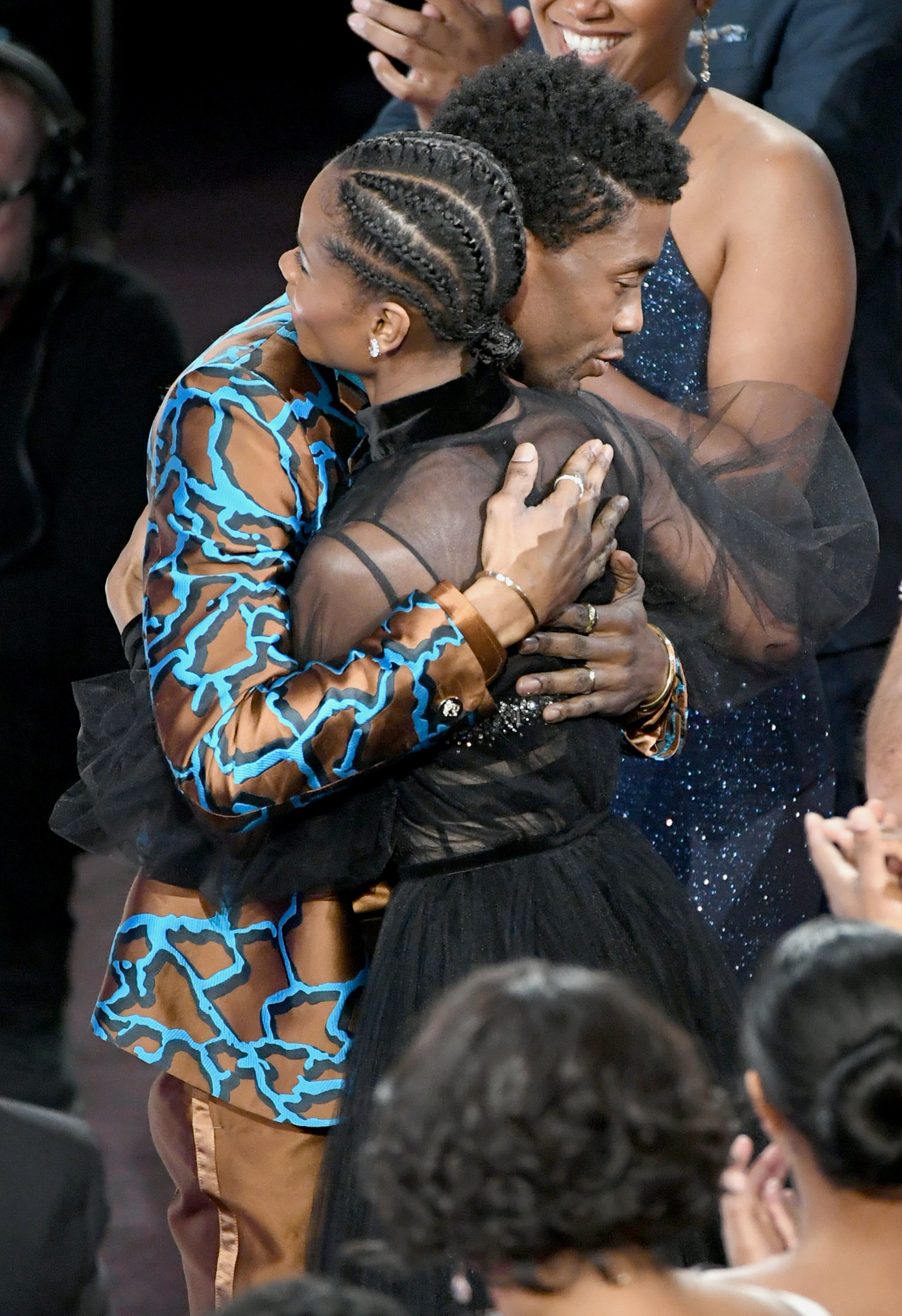 3.
Several attendees — including Ryan Coogler and his wife Zinzi Evans, Chadwick's wife Taylor Simone Ledward, Lupita Nyong'o, and Tessa Thomspon — dressed in white, which is a color worn during some funerals in Africa.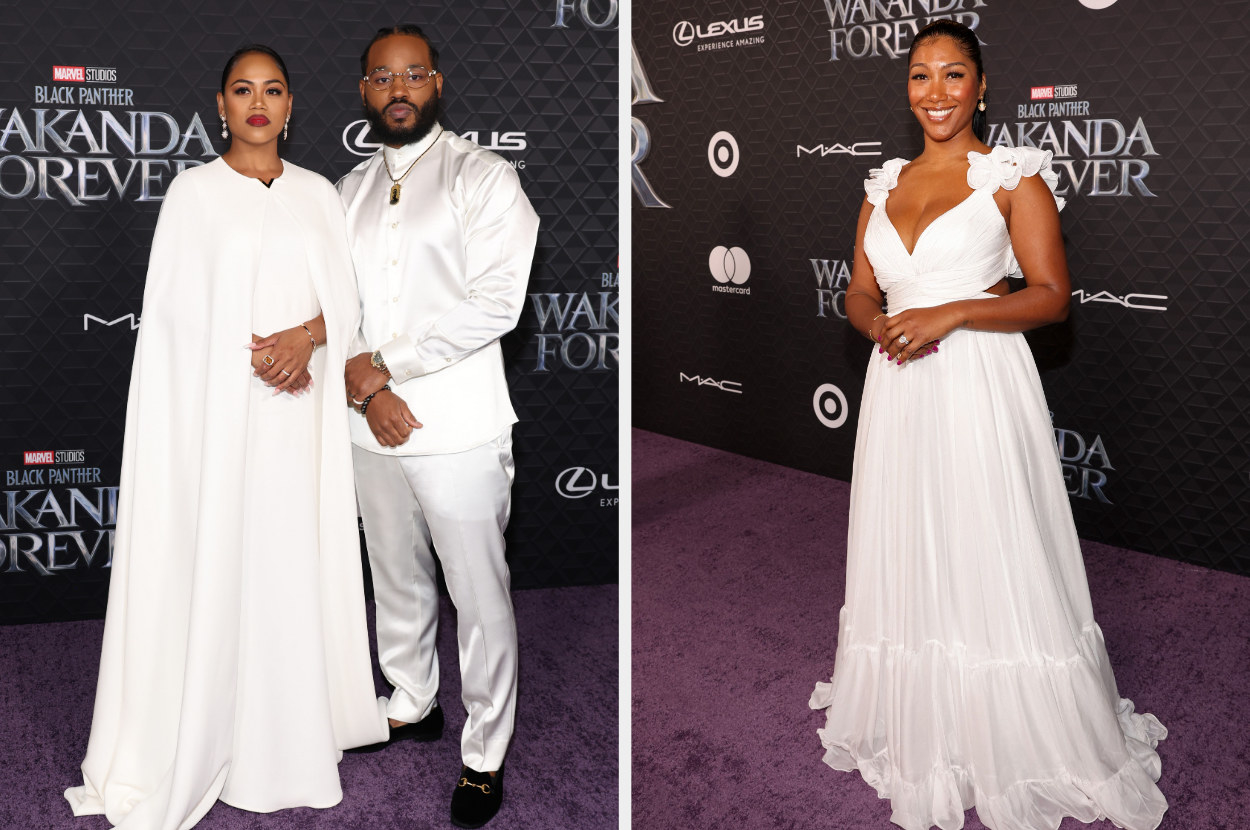 The color white is also worn by many characters throughout the film. Costume designer Ruth E. Carter said, "In the Ancestral Plane when T'Challa wakes up and sees his father, he's wearing white. White is a color that's worn in a lot of funerals in Africa — it's either bright red or it's white — and we chose white because it connects us to Chadwick, to T'Challa."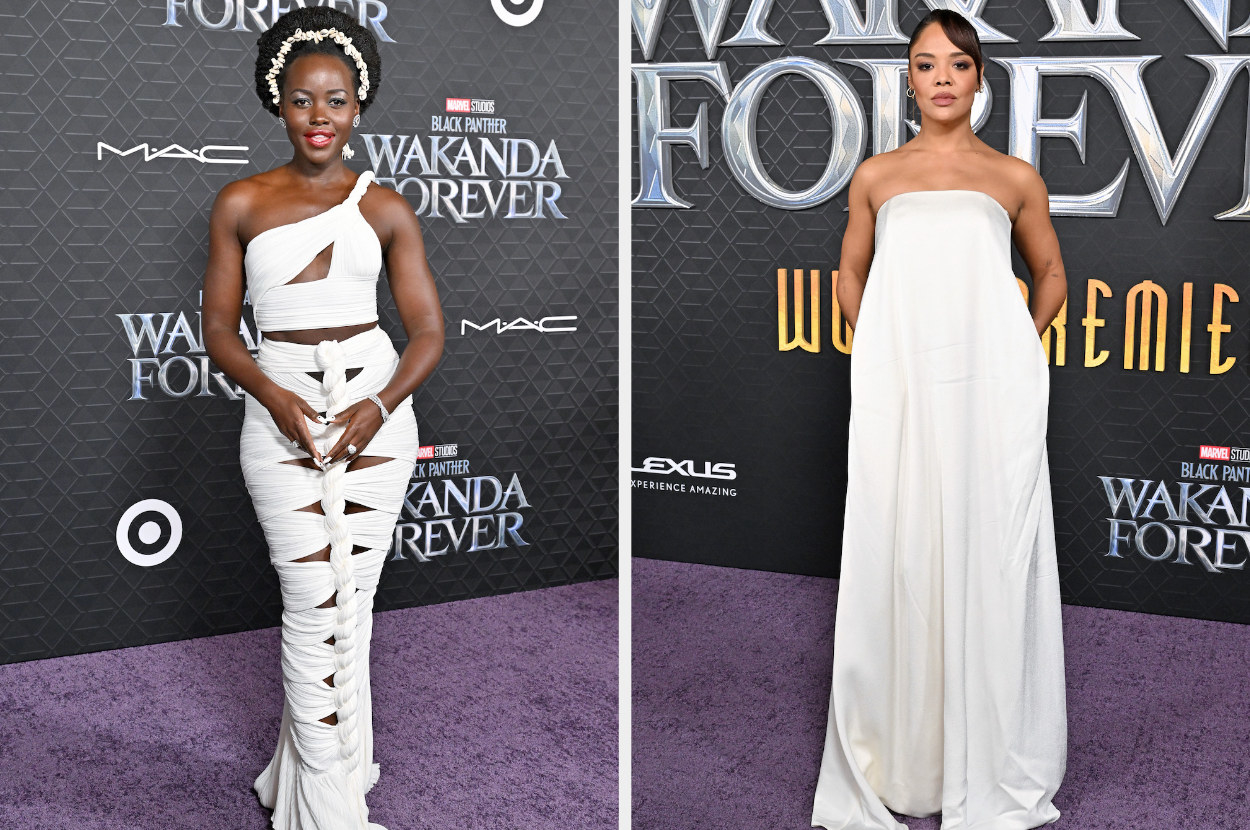 4.
During a red carpet interview with ABC 7, Lupita Nyong'o said that this sequel is, first and foremost, meant to pay tribute to Chadwick Boseman. She said, "Our story very much embraces the grief we were feeling, and because T'Challa is gone in this story, the real question at the heart of this story is how do you move on after tragedy, after loss? And that's what we needed."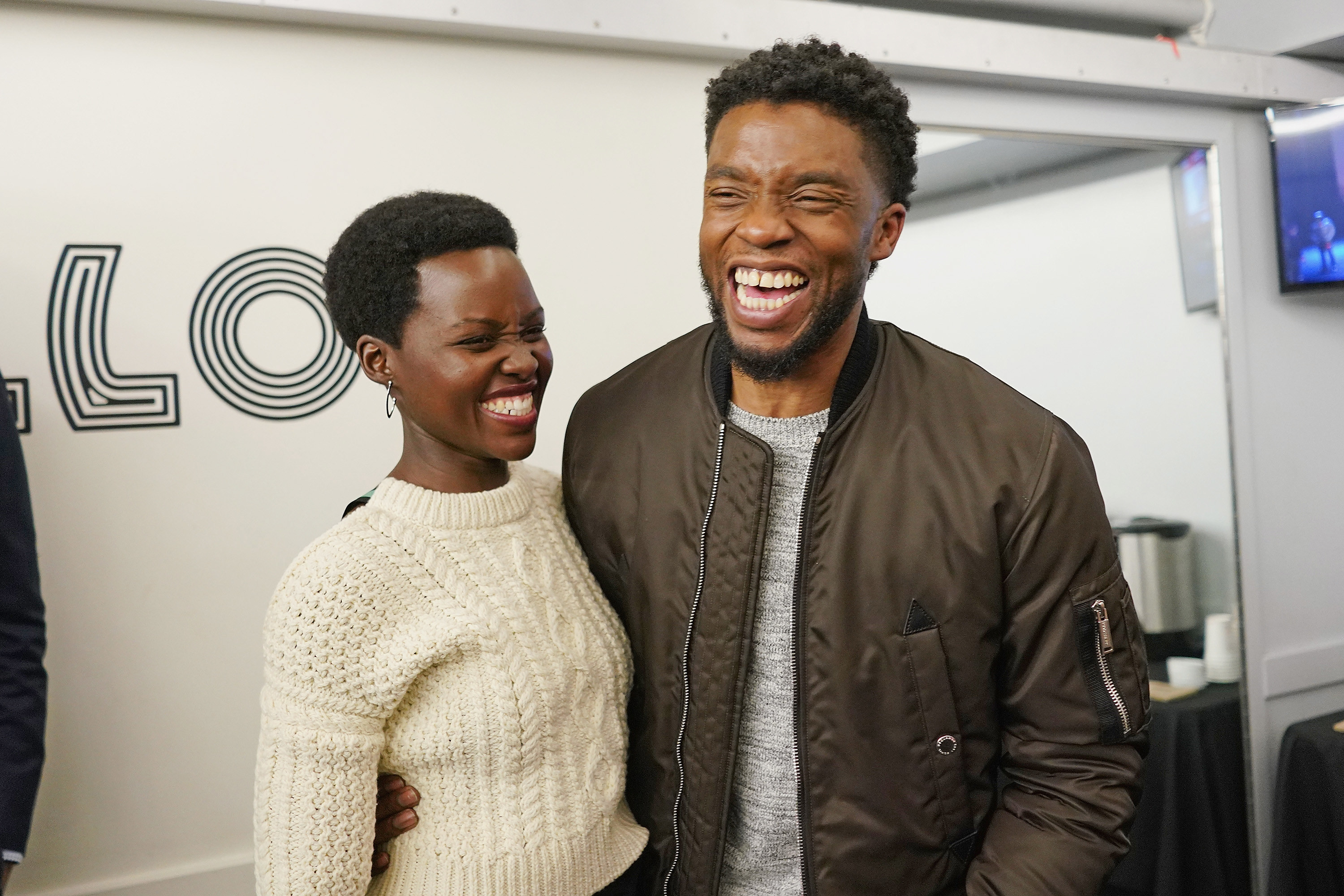 5.
Danai Gurira also said, "[Chadwick] was the leader through the phenomenon that the first film became. So, really, it so feels grounded in him and rooted in the power of his spirit, his leadership, and generosity."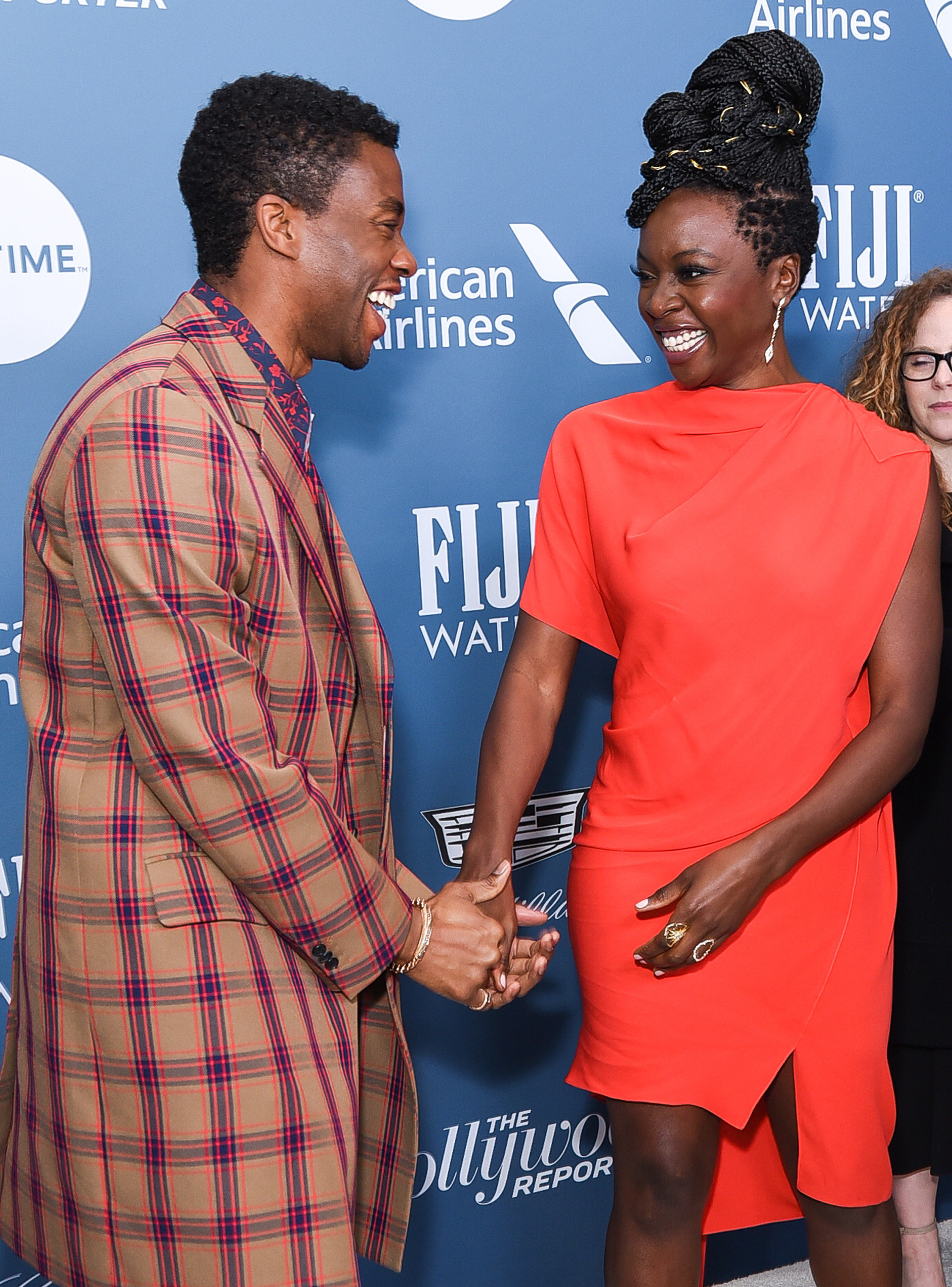 6.
Janeshia Adams-Ginyard wore body paint featuring Chadwick's image illustrated on her back.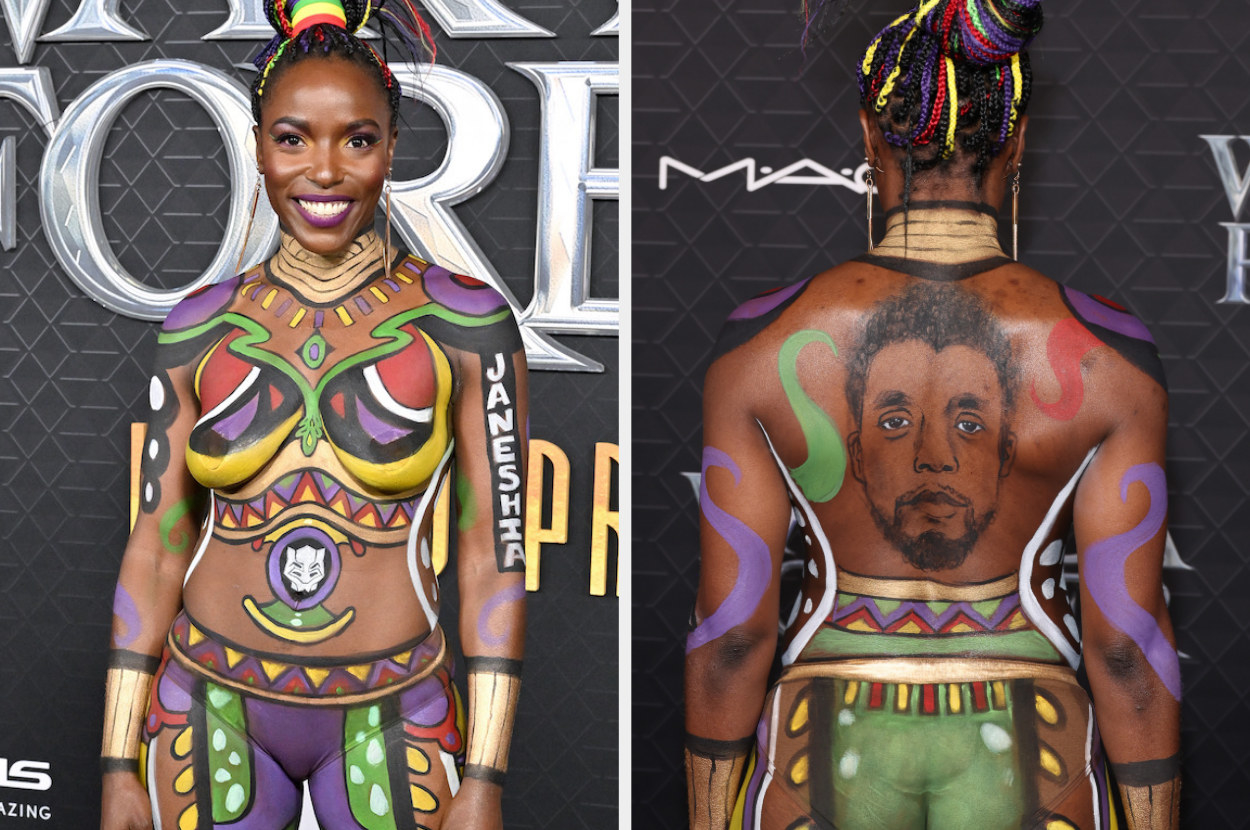 Janeshia's look was also meant to pay tribute to her ancestors. On Instagram, in the caption to a video of her taking off a cloak on the red carpet, she said, "Full body paint like what my ancestors did to recognize events."
7.
Finally, the film's lead single, "Lift Me Up," was cowritten by Tems, Ludwig Göransson, Rihanna, and director Ryan Coogler, and is described as "a tribute to Chadwick Boseman."
In a statement, Tems said, "After speaking with Ryan and hearing his direction for the film and the song, I wanted to write something that portrays a warm embrace from all the people who I've lost in my life. I tried to imagine what it would feel like if I could sing to them now and express how much I miss them."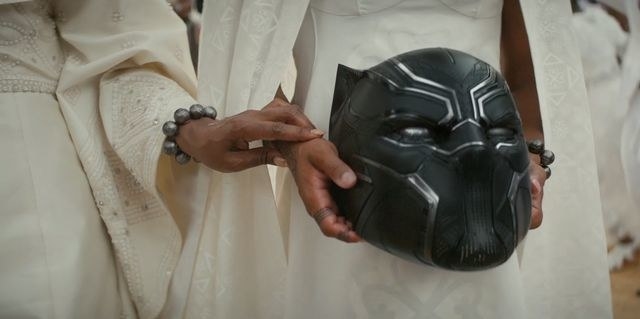 Black Panther: Wakanda Forever comes out in theaters everywhere Nov. 11.