Olivia Rodrigo Had The Best Reaction To That "SNL" Skit About "Drivers License"
"IM SHAKING."
One of the sketches on this week's episode — which was hosted by Bridgerton star Regé-Jean Page and featured Bad Bunny as the musical guest — was centered around Olivia Rodrigo's super-emosh megahit "Drivers License."
Of course, you know Rodrigo saw it — and guess what? She loved it.
Rodrigo mentioned that the skit was "THE BEST BIRTHDAY PRESENT EVER," because yesterday, February 20, was her birthday. What a coincidence!
Rodrigo also posted some videos of her watching the skit on her Instagram Story, saying she was "losing her mind" at this latest milestone for "Drivers License."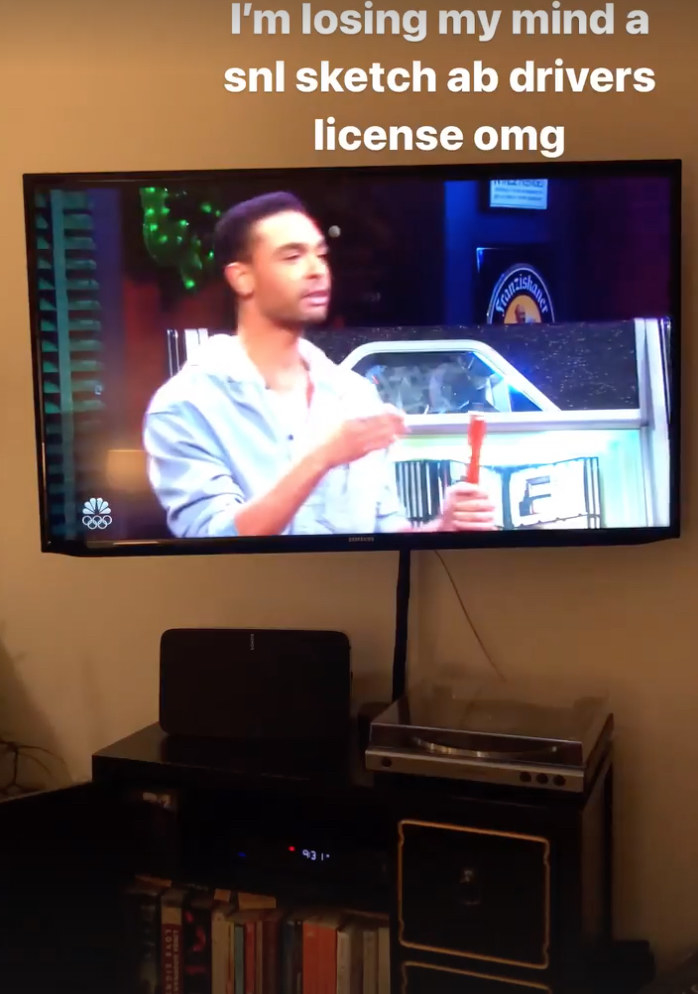 Of course, there's also been a lot of drama surrounding "Drivers License," which you can catch up on here.
Either way, you're not gonna stop listening to it any time soon. Why would you?