This Cardi B And Hailey Bieber Post Will Remind You How Wildly Different Gifts Can Look In Relationships
But both are from the heart!
Cardi married rapper and songwriter Offset in 2017.
And Hailey technically married the Biebs last year, but the two decided to get married again last month.
OK, so that's the skinny on both Cardi's and Hailey's current love situations.
On Friday, Cardi B turned 27 and Offset surprised her with some BLING.
A HEART-SHAPED, 100-CARAT DIAMOND RING:
So, yeah, it's basically the size of an actual Ring Pop.
And now, let's take a look at our dear Hailey's gift from her husband.
Yes, Justin made the gift himself (aw)! It features black and yellow beads attached to a chain that reads, "WIFEY."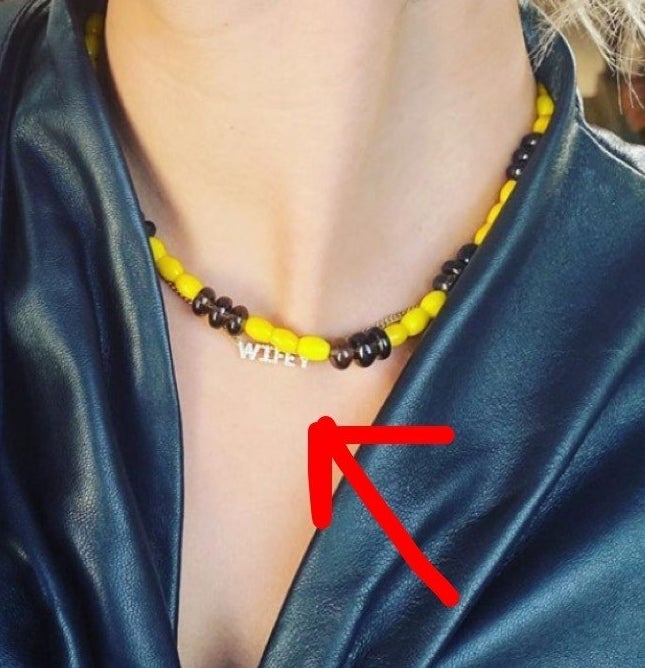 So, yeah, it's basically the same as beaded jewelry from the '90s.
Granted, it's not Hailey's birthday – she turns 23 next month and maybe Justin will get her a 101-carat ring? – but it was still funny to see the two completely different gifts come across my Instagram feed. BOTH OF WHICH I EQUALLY APPRECIATE FOR THE TWO WOMEN!
Oops. Something went wrong. Please try again later
Looks like we are having a problem on the server.
So, what type of gift do you prefer from your partner?