Taika Waititi is a director from New Zealand, and the man behind the upcoming Marvel film Thor: Ragnarok. He also has excellent taste in rompers.
Waititi is a regular Twitter and Instagram user and is pretty damn funny. But most importantly, he spends a lot of time using his accounts to troll Marvel's actors.
Like, really troll them.
Especially his Australian cast.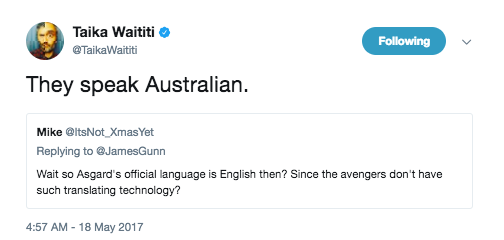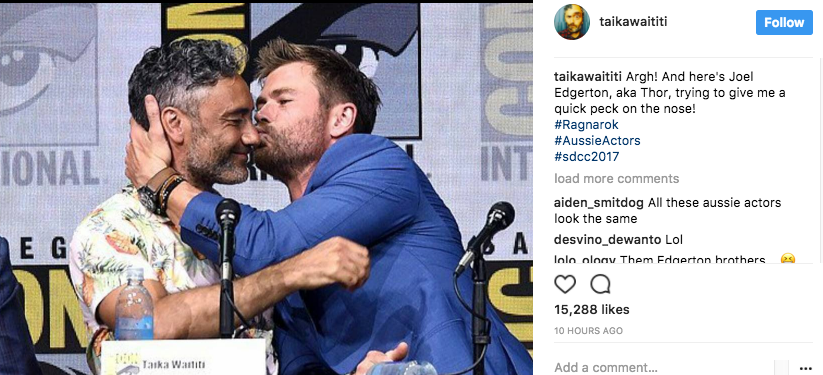 And he doesn't just limit himself to Marvel's actors. He goes all out with directors too, like Spider-Man: Homecoming's Jon Watts.
And Guardians Of the Galaxy's James Gunn.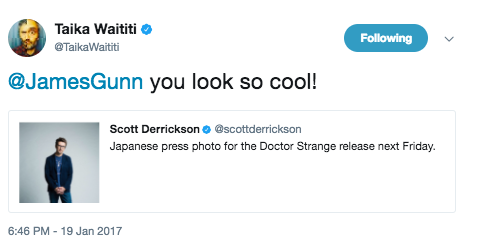 And the heads of Marvel Studios.
In fact, Waititi has got so good at trolling that he's brought it into his interviews, like during his recent San Diego Comic-Con appearance.
And he's got fellow New Zealanders to join him IRL in trolling his Australian actors.
It'd be super mean, if Waititi wasn't also a total babe to his cast.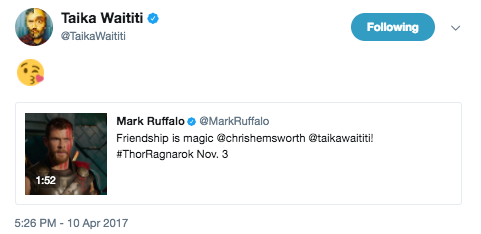 So, really, 💖 Taika.