1.
When Lady Gaga took to her Instagram stories to show her support for Britney Spears, and let her know how happy she was that she was *finally* free from her nearly 14-year conservatorship.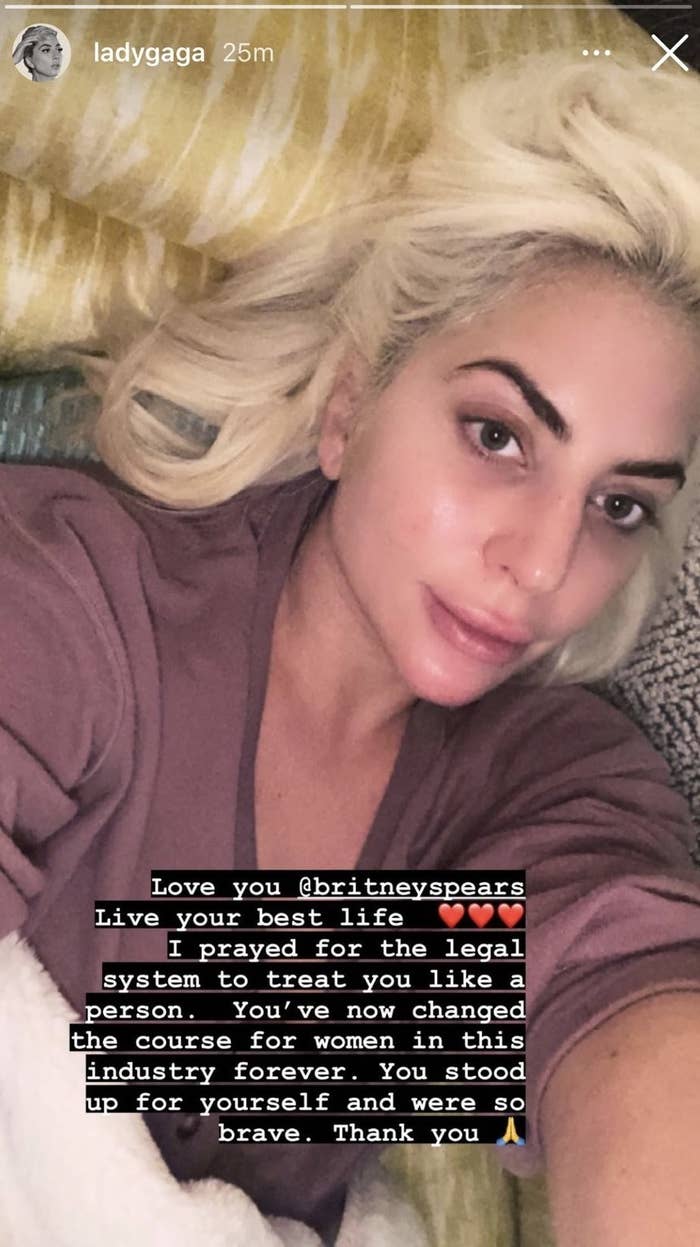 2.
And when Cher took to Twitter to give Britney the same love and respect she rightly deserves, and stood by her every step of the way during the #FreeBritney movement in 2021.
3.
When Emma Thompson was in the audience at Adele's An Audience With... concert, and she encouraged folks in their seats to stand up and dance along to the singer's iconic "Rolling in the Deep."

4.
When the cast of Ocean's 8 was being introduced at the movie premiere in 2018, and when Rihanna's name was called, Cate Blanchett stood up and cheered her on like the stellar costar she is.
5.
When Salma Hayek and Angelina Jolie were doing press for Eternals, and they couldn't help but praise each other for being the mindful, present, funny, and amazing actors and women they truly are.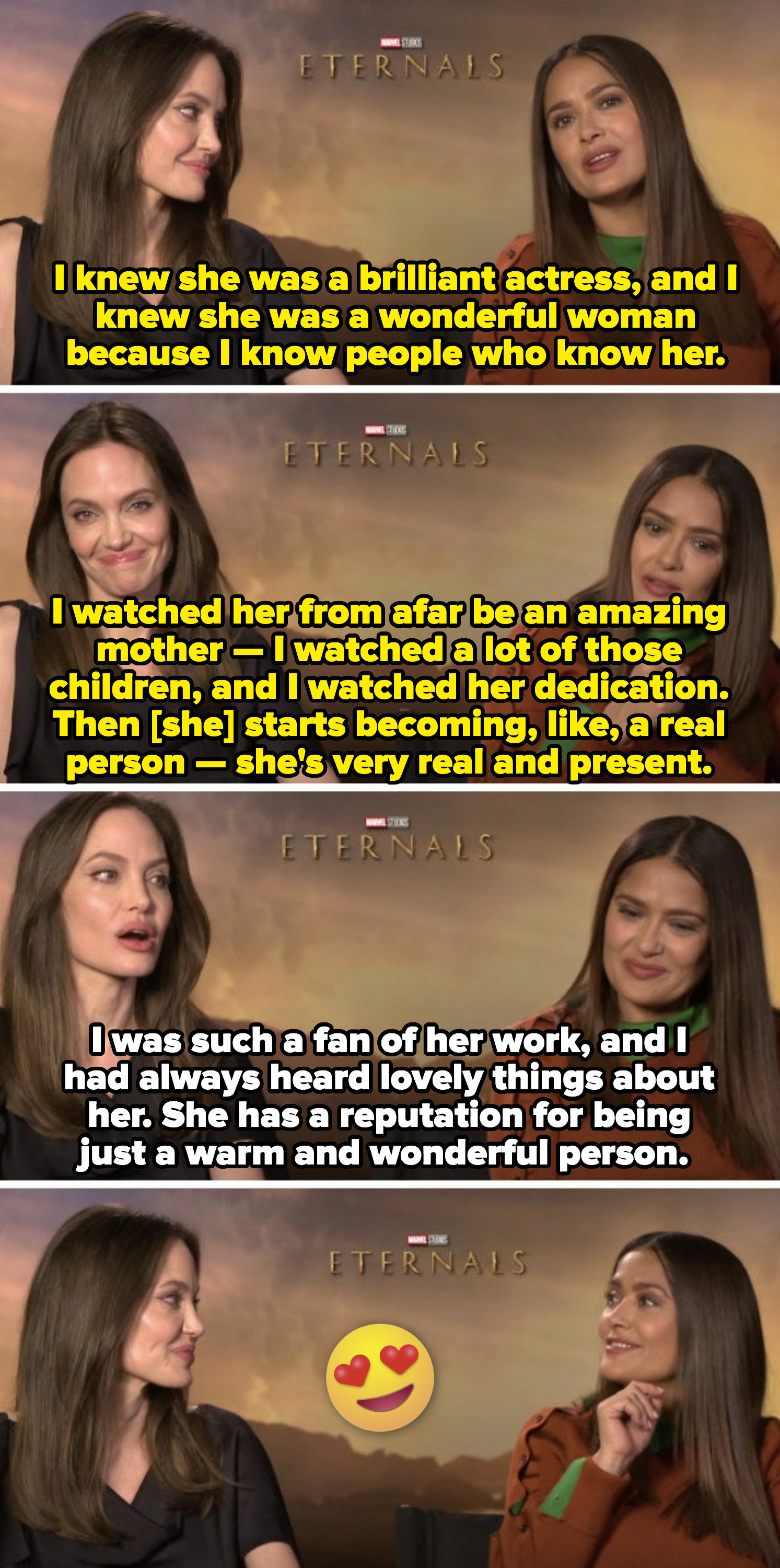 6.
When Leslie Jones made her first appearance on The View in 2016 and told Whoopi Goldberg how much she influenced her growing up as a Black woman and as a comedian, leaving Goldberg speechless.
7.
When Taylor Swift inducted Carole King into the Rock and Roll Hall of Fame, and gave her nothing but high praise, recognition, and flowers for paving the way for female songwriters in the music industry.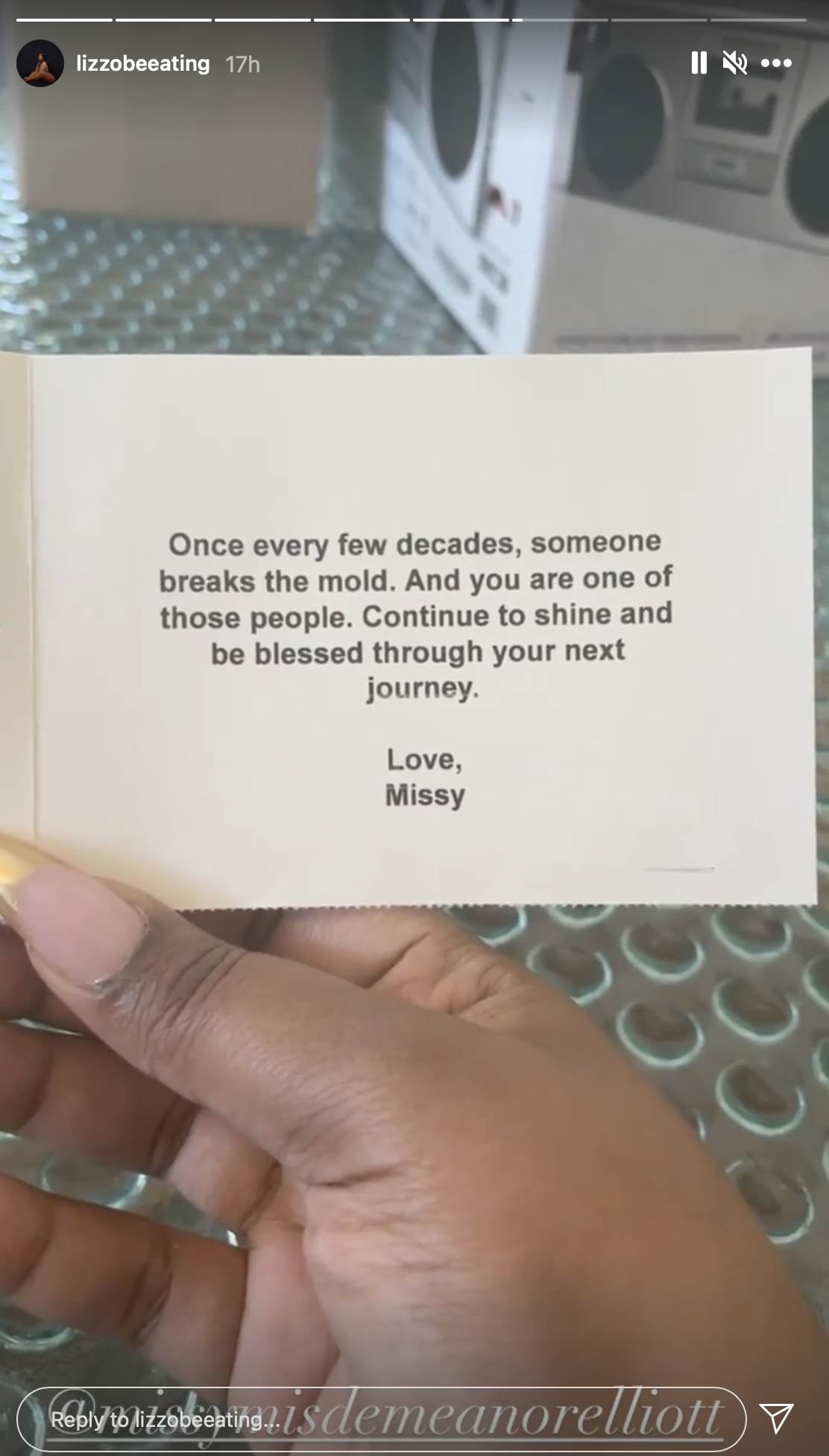 9.
When the crowd at the US Open in 2018 booed Naomi Osaka for beating Serena Williams, and Williams wrapped her arm around her and used her platform to call out the crowd's toxic behavior.

10.
When Beyoncé posted a message on her website supporting Meghan Markle after her interview with Oprah, and she celebrated Markle's strength, courage, and leadership despite being mistreated by the royals.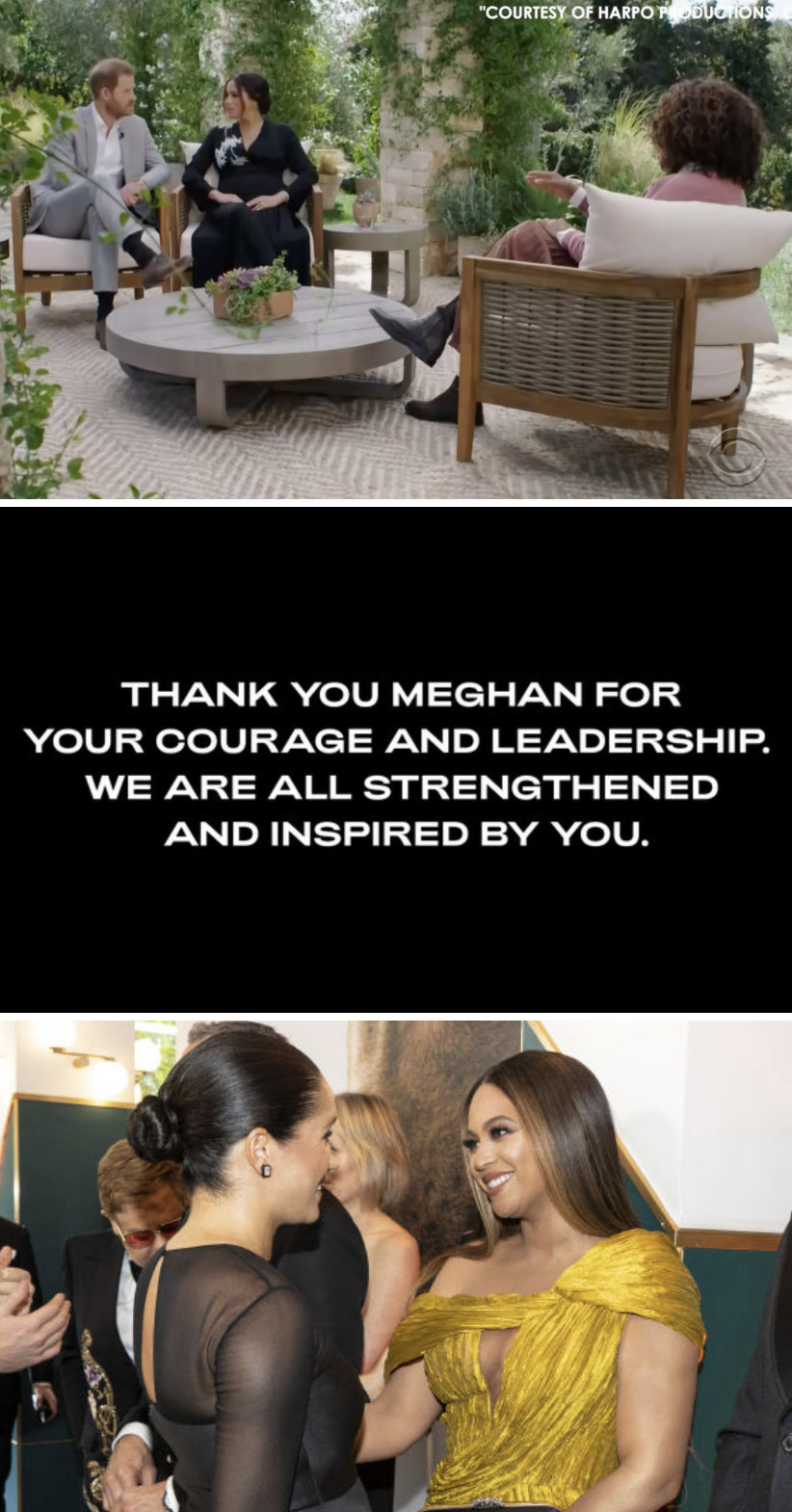 11.
When Oprah gifted 23-year-old poet Amanda Gorman a caged bird ring for Gorman to wear on the day of President Biden's inauguration. The ring was a tribute to one of Oprah's longtime heroes, Maya Angelou, who read a poem at Bill Clinton's inauguration in 1993.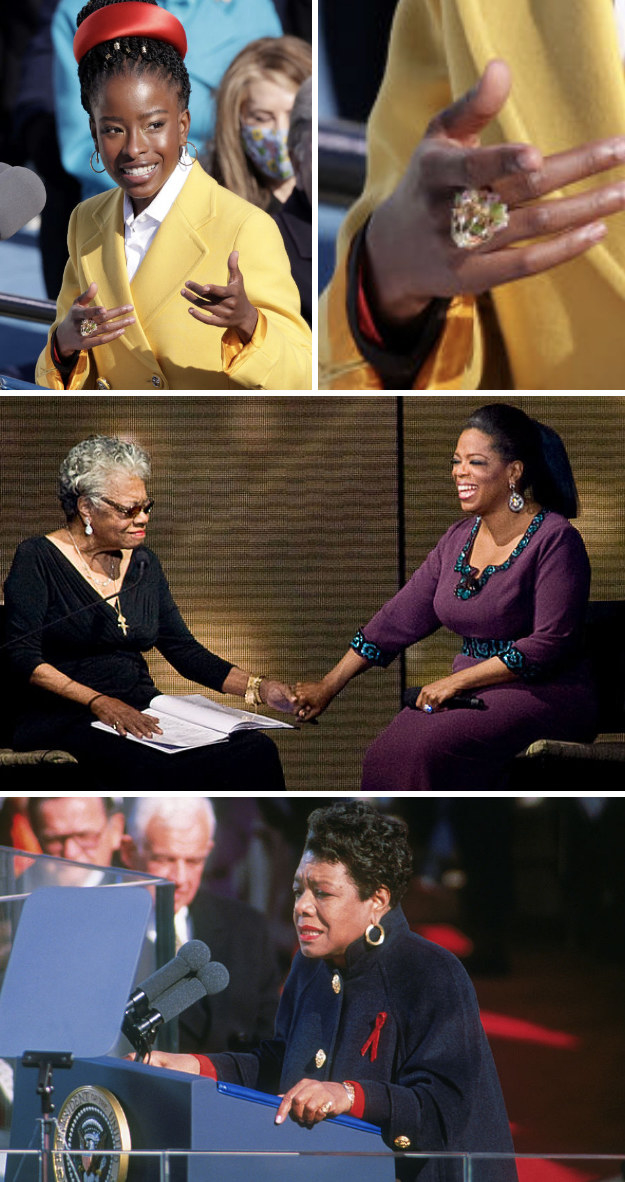 12.
When Lucille Ball gave up and comer Carol Burnett career advice backstage after seeing her in Once Upon a Mattress in 1959. Burnett's career ebbed and flowed in the beginning, and when she didn't have any job opportunities, Ball hired her as a guest star on The Lucy Show before she got her big break in 1967.

13.
When Whitney Houston surprised humongous fan Brandy during a rehearsal for the Nickelodeon Kids' Choice Awards in 1995. Houston checked in on 16-year-old Brandy and asked how she was handling her newfound fame in the music industry.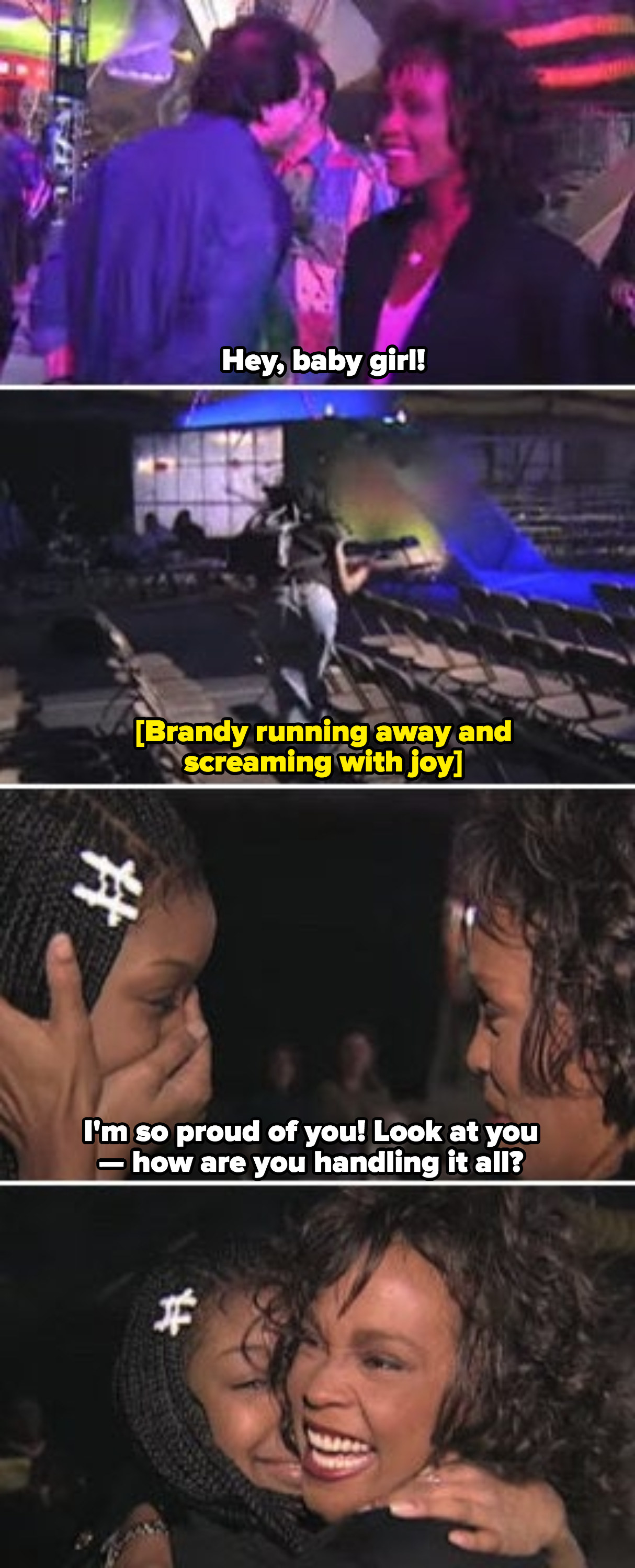 14.
When Barbra Streisand appeared on The Judy Garland Show in 1963 in the beginning of her career, Garland visited Streisand's apartment in New York City and gave her advice, saying things like: "Don't let them do to you what they did to me."
15.
When Mariah Carey went up on the American Idol stage to hug superfan Kelly Clarkson, and the two singers gushed over each other's legendary voices and musical talents.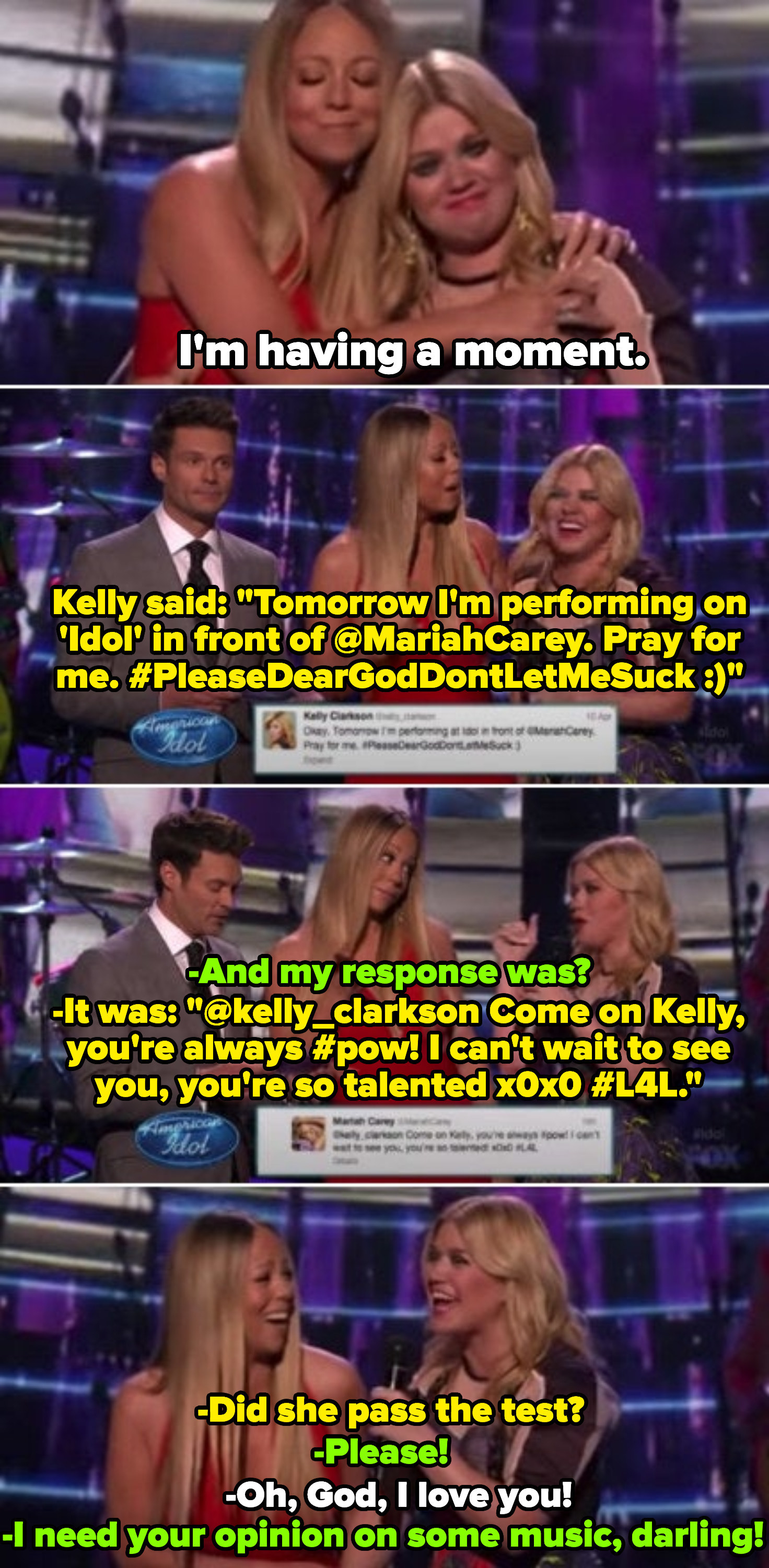 16.
When Janis Joplin bought one of her musical heroes, Bessie Smith, a burial plot decades after she died because the legendary blues singer never had one (despite her groundbreaking influence in the music industry).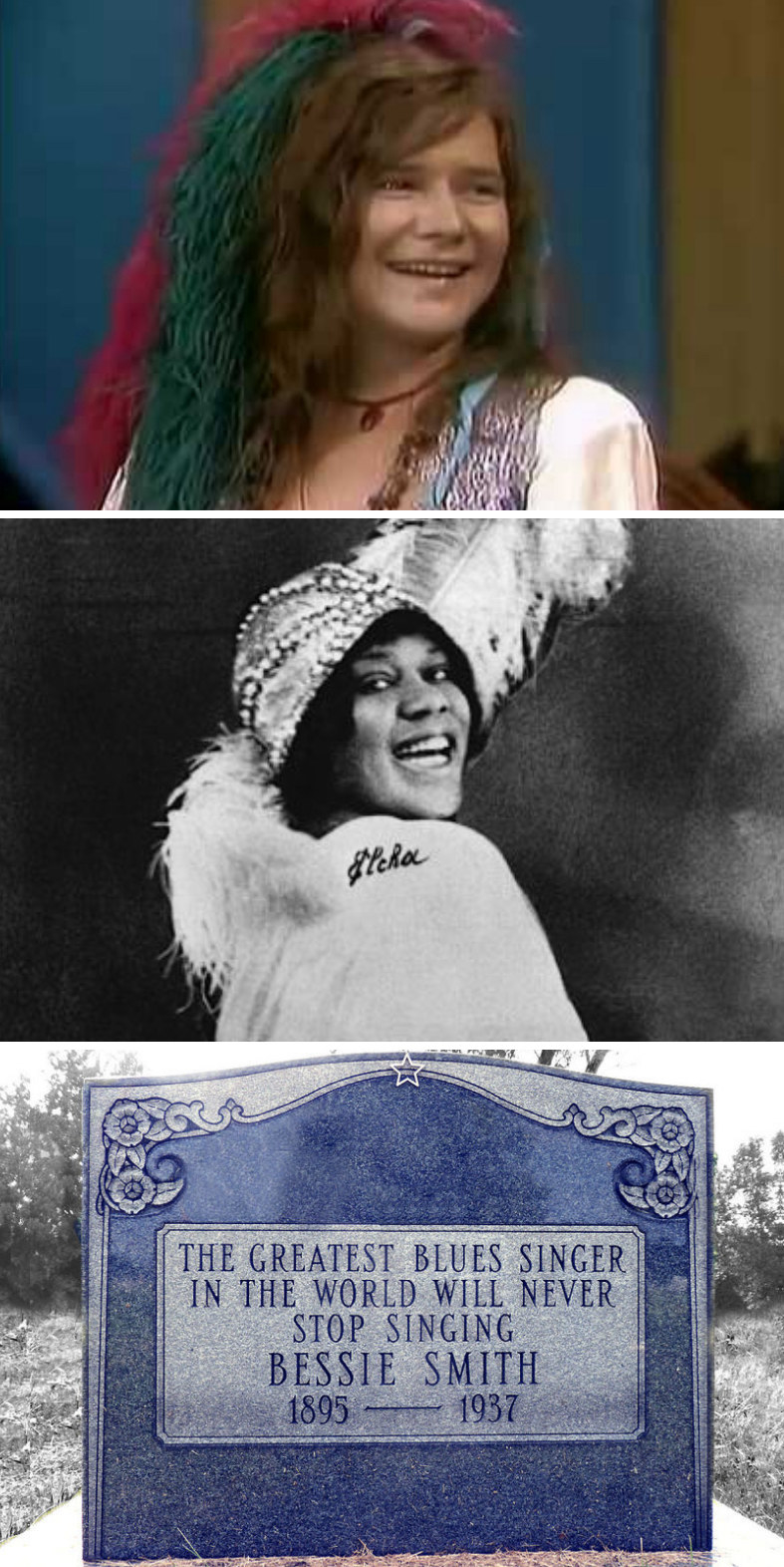 17.
And when Simone Biles withdrew from the Tokyo Olympics in 2021 because she wanted to take care of her mental health, and she received a ton of backlash. Michelle Obama then took to Instagram to let her know just how proud she was of her decision.