As you already know, today is Inauguration Day, and Youth Poet Laureate Amanda Gorman stole the show with a beautiful reading of her poem, "The Hill We Climb."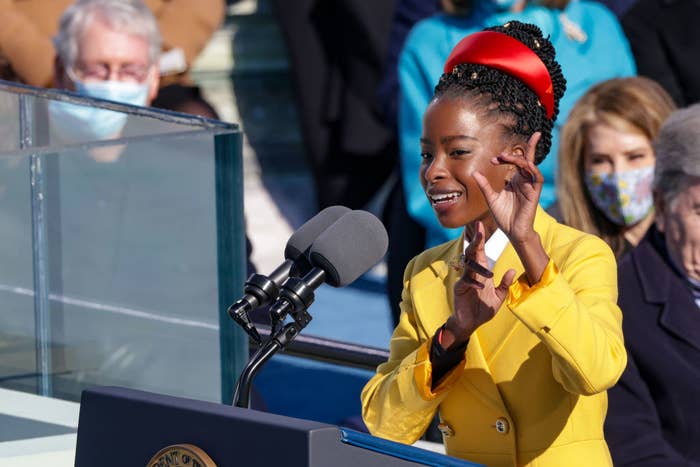 At just 22, Amanda is the youngest poet to ever read at an inauguration. If you didn't get a chance to hear her words, do so now. You'll be hearing them for decades to come.
And as if the moment couldn't get any sweeter, Gayle King just revealed on CBS News that Oprah Winfrey actually gifted Amanda with the earrings and caged bird ring she wore during her reading, as a small tribute to Maya Angelou.
If you recall, Maya Angelou, who is the author of I Know Why the Caged Bird Sings, recited her poem "On the Pulse of Morning" for Bill Clinton's inauguration in 1993.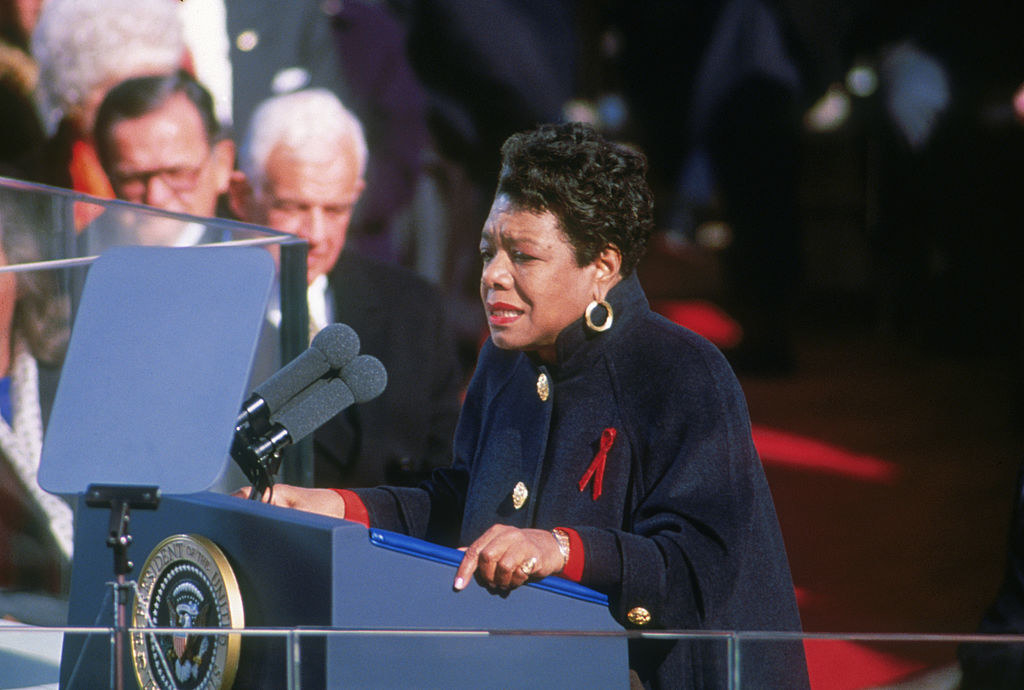 Gayle said that Oprah actually gifted Maya with the coat she wore that day, and so in wanting to continue the tradition, Oprah offered to buy Amanda her coat for the day as well. However, Amanda had already purchased that beautiful yellow coat she wore, so Oprah did the next best thing and gifted her with the earrings and caged bird ring, as a tribute to Maya.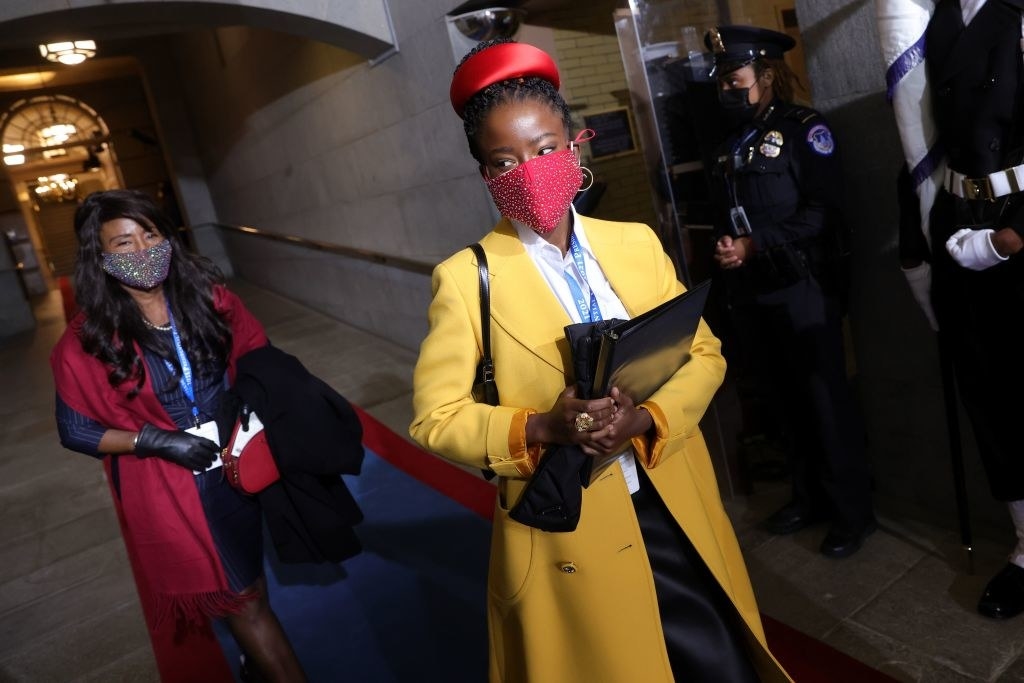 Gayle said, "Now they are bonded for life, the two of them. It was a very sweet moment between the two."
You can hear the entire story from Gayle herself below: