If you've seen High School Musical 3, you know that the song "The Boys Are Back" is a badass song about male friendship and a total disregard of junkyard safety.
The song is catchy as hell, and it's definitely helped by Zac Efron and Corbin Bleu clearly having a blast the whole time.
But, as comedian Andrew Ivimey recently noticed on Twitter, perhaps the reason "The Boys Are Back" is so catchy is that it sounds very similar to another song: NSYNC's 2001 banger "Pop."
In a 45-second video, Ivimey edited together parts of "The Boys Are Back" and "Pop" to highlight the familiar beats and melodies in both songs.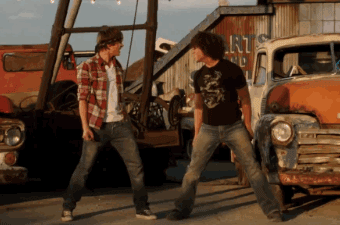 Even the dance moves are similar! Both of the breakdowns feature some elaborate synchronized choreography.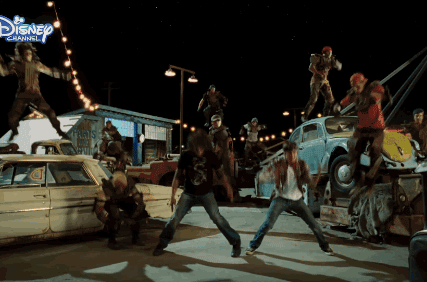 Oops. Something went wrong. Please try again later
Looks like we are having a problem on the server.
Do you hear the similarities between "The Boys Are Back" and "Pop"?
Yes, they sound almost exactly the same.

Kind of, but they're not THAT similar.

These songs sound nothing alike.
Well, even if they ARE the same, both songs are still 🔥.