Just so you know, this ranking includes outfits from proms, homecomings, dances from outside the US, and all other types of formal high school soirées, because there are some iconic looks that deserve a spot on the list, even if they don't technically appear in a prom scene.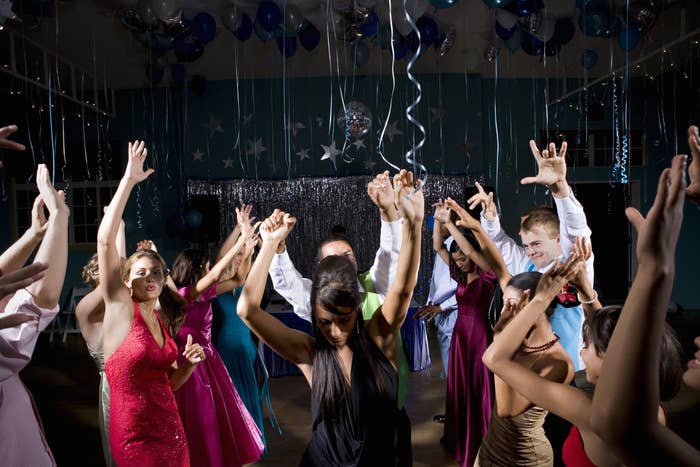 And now, without any further ado, an entirely subjective ranking of 23 iconic onscreen prom looks from "mediocre" to "literally what dreams are made of."
I want to like this dress so badly, because Andie made it herself, and that deserves a near-endless amount of kudos. But...
...I just don't! From the high lace neckline to the poof-forward sleeves to the polka dot pattern to the way it fits, nothing here is working for me.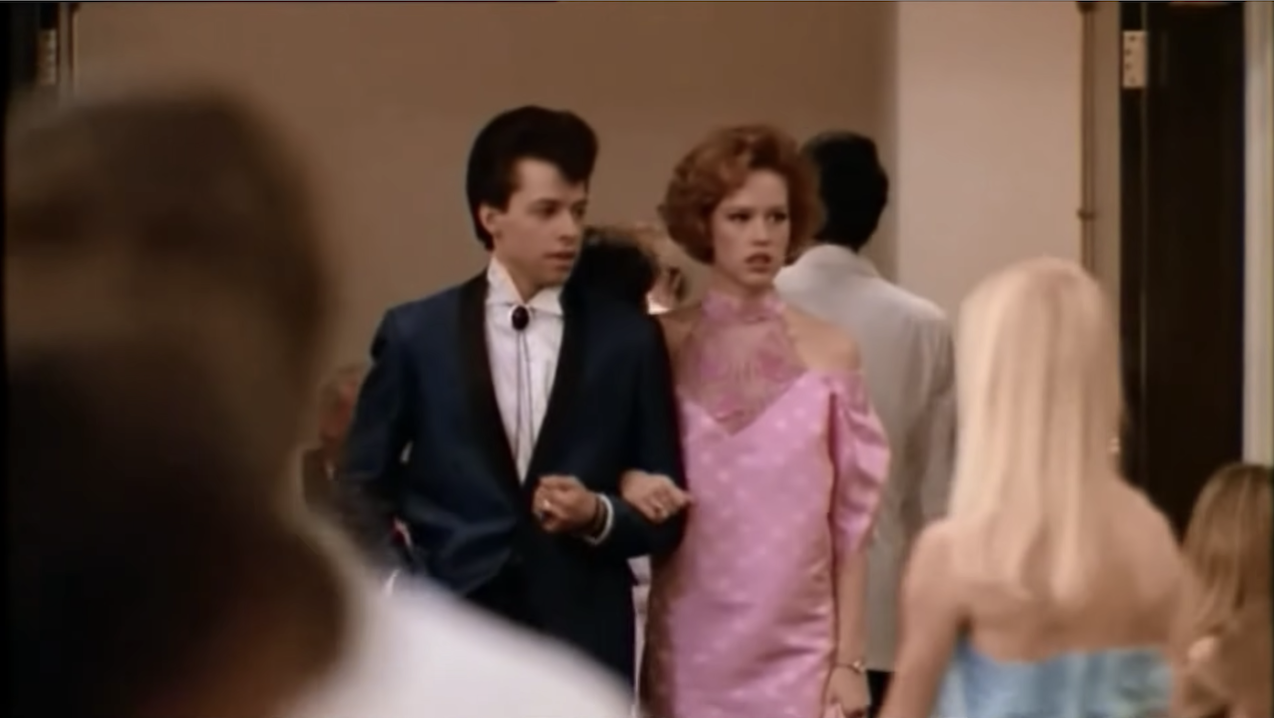 22.
Josie Geller's Renaissance gown from Never Been Kissed.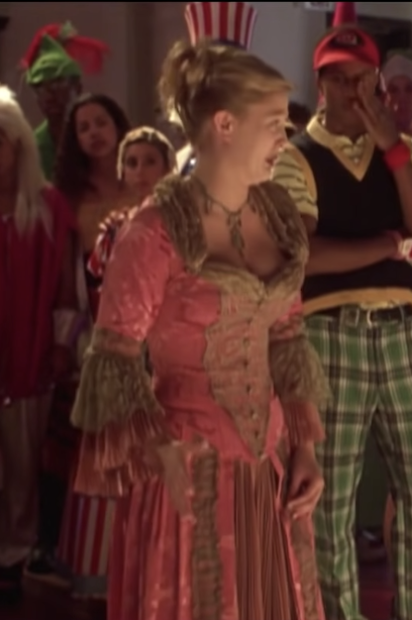 I love a statement sleeve (and a statement dress), but the pink and green color scheme, along with the sheer amount of lace, is alarming to me.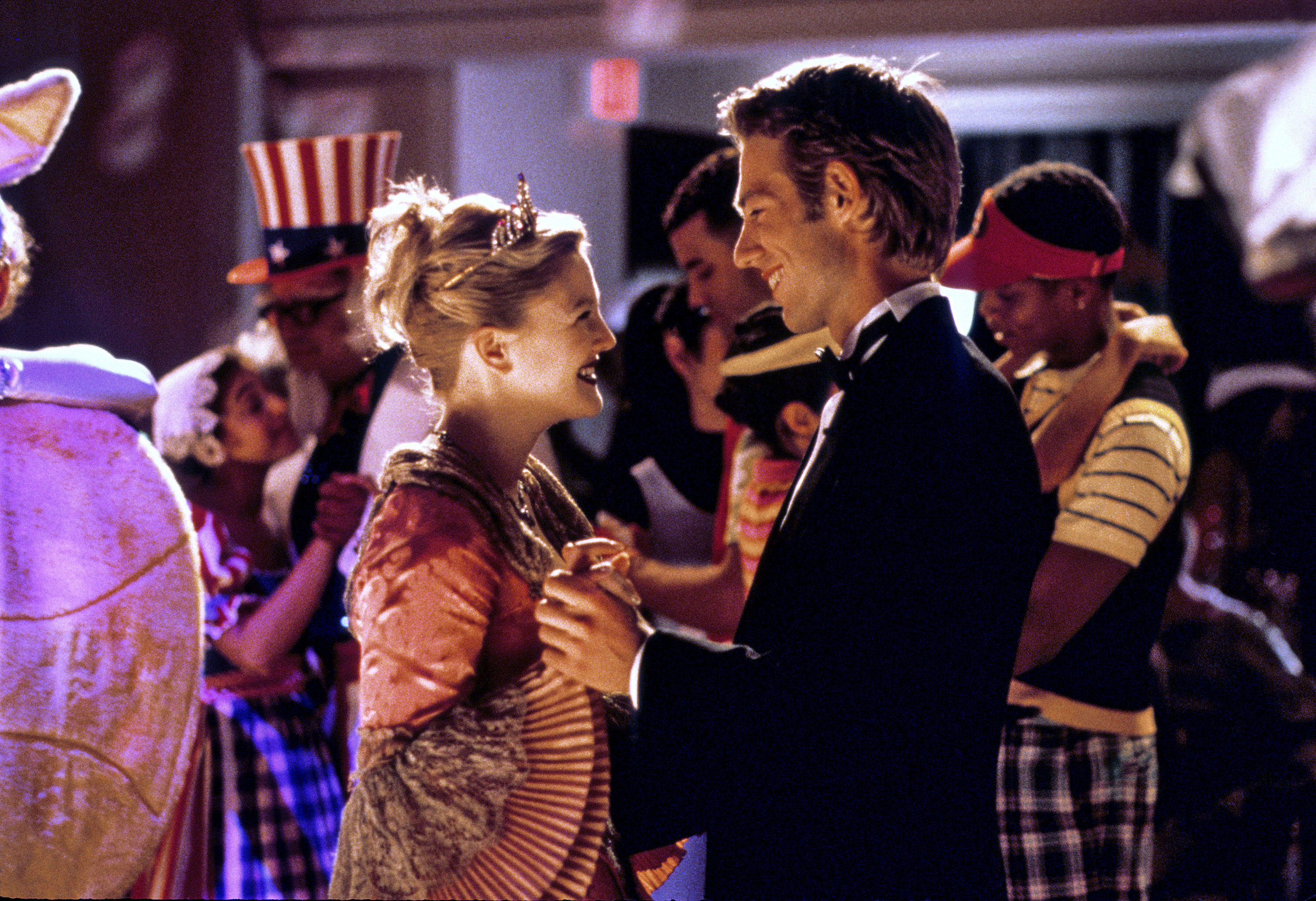 That being said, this dress is supposed to be a costume. While it's not my personal style, as a former drama kid I can only imagine how much fun it would be to wear it onstage and feel Shakespearean as hell.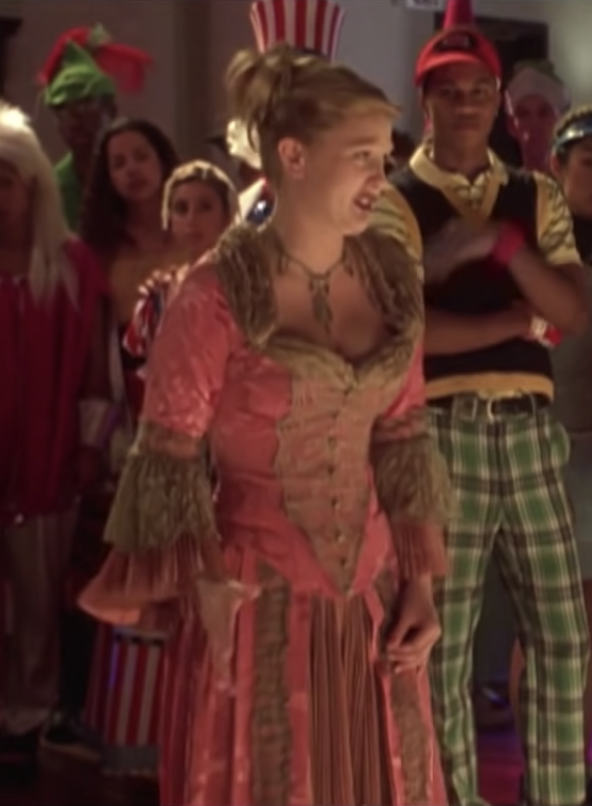 21.
Carrie Bradshaw's senior prom look from The Carrie Diaries.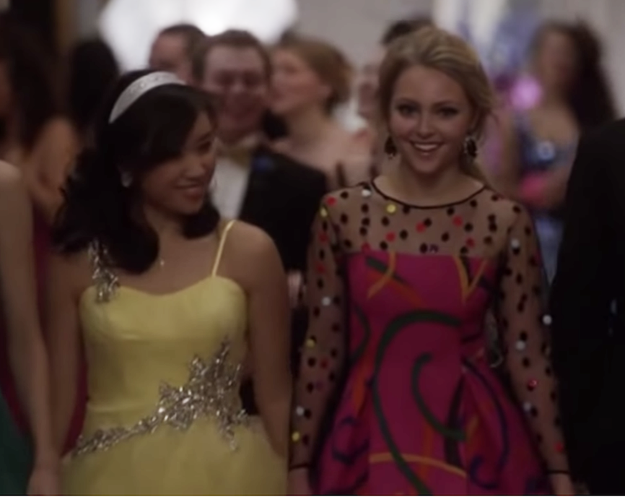 Oh, boy. Carrie, you grow into a fashion icon, but now is not your time.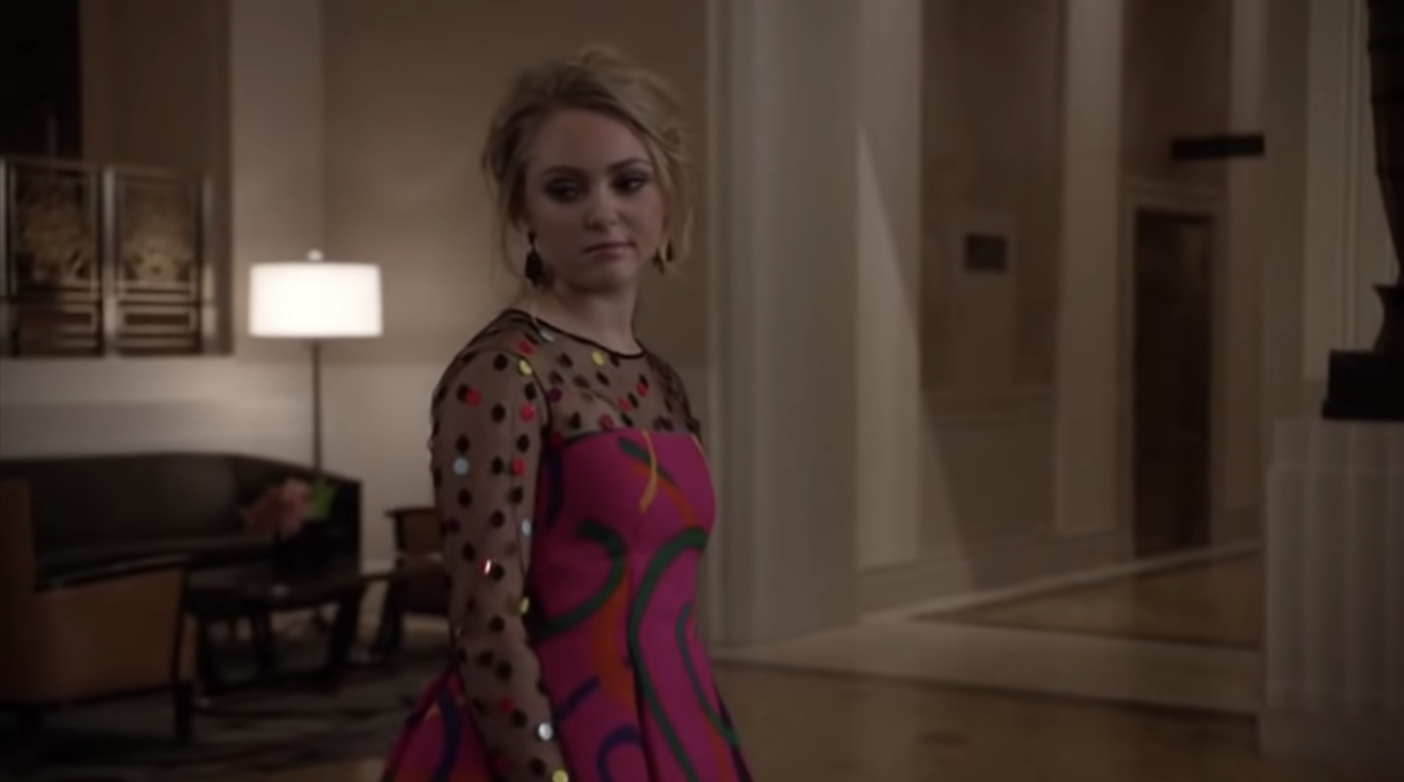 The random swirling pattern is what takes it from "quirky" to "bad" for me. It just looks like the carpet of your local bowling alley.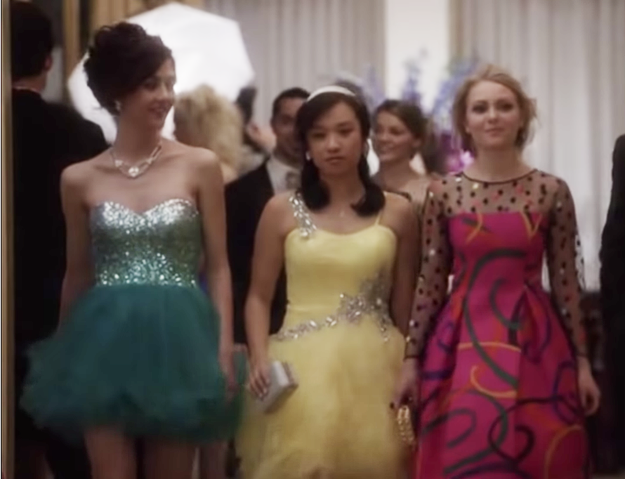 First of all: Love the boots. Second of all: Eh.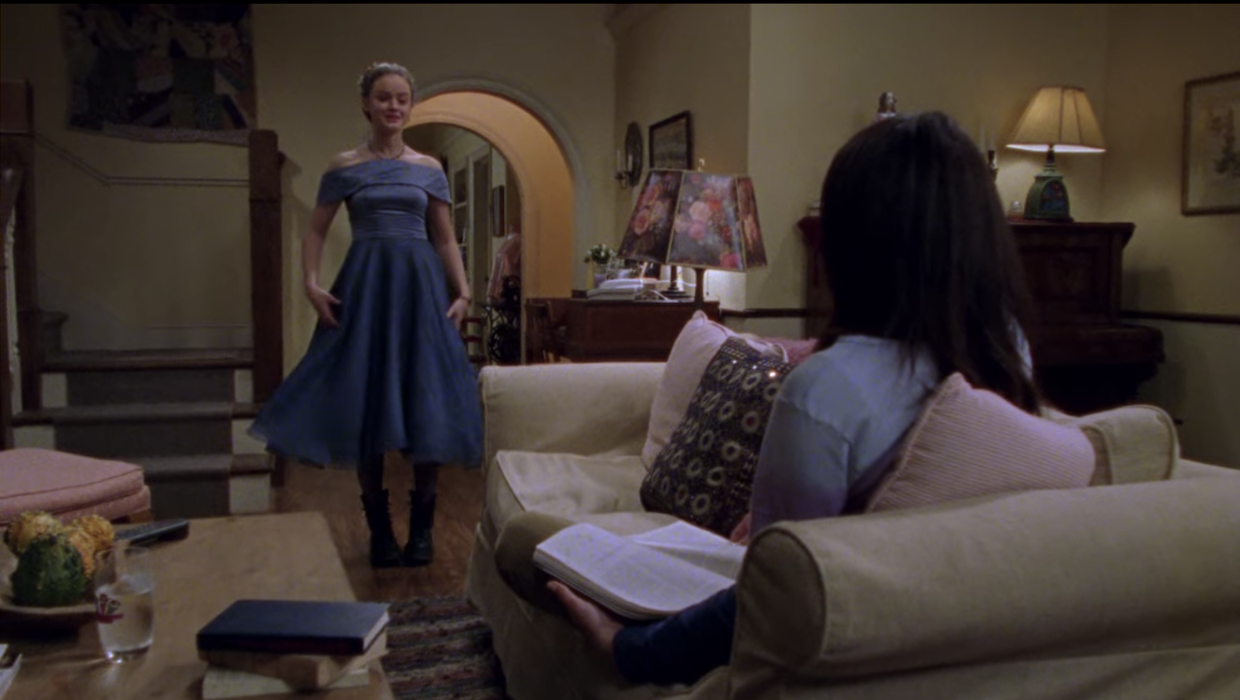 I just can't condone a navy prom dress. Maybe it's my long history of having to wear school uniforms, but I don't associate this color with joyful self-expression.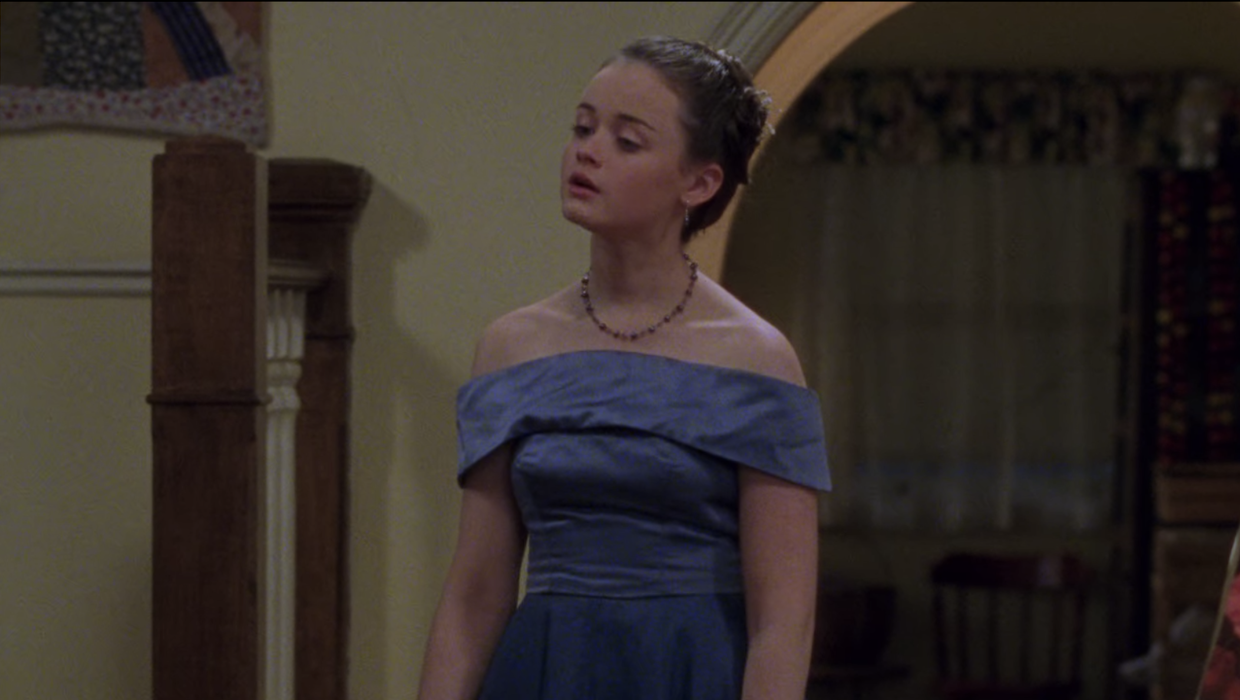 Here's the problem with this outfit: Erin is clearly uncomfortable in it, and that violates the First Commandment of Clothes.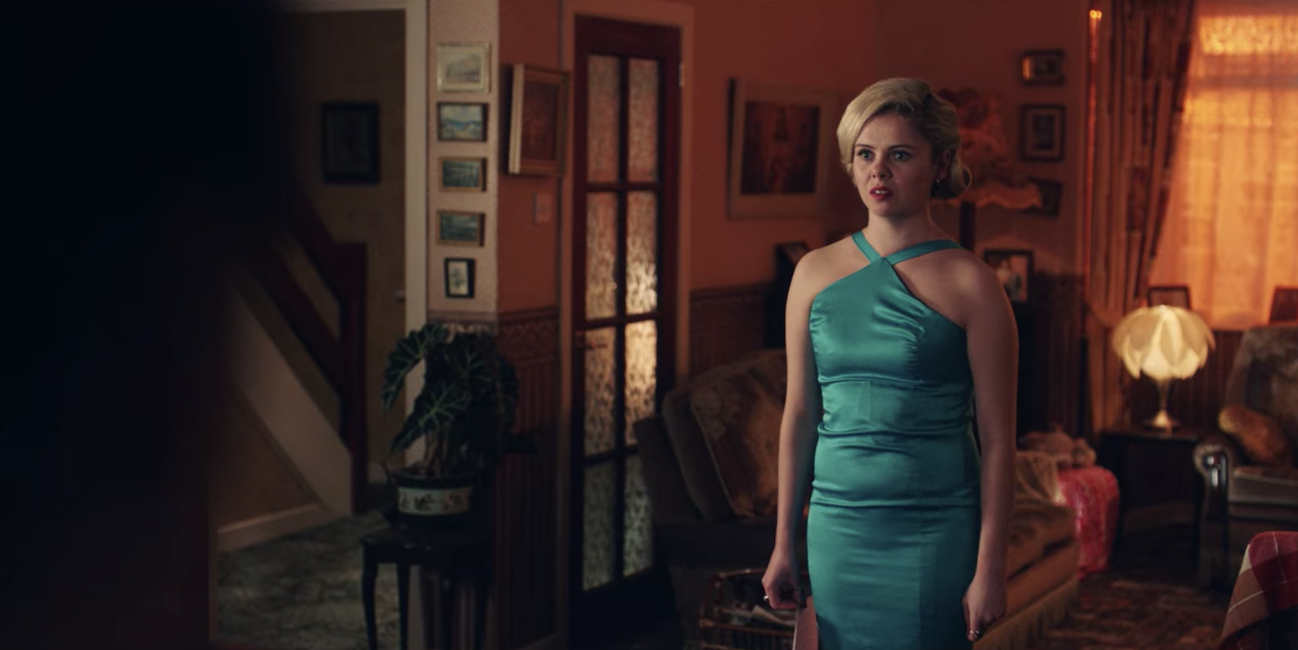 That's why it's such a relief when she changes out of this perfectly-nice-but-not-Erin dress and into...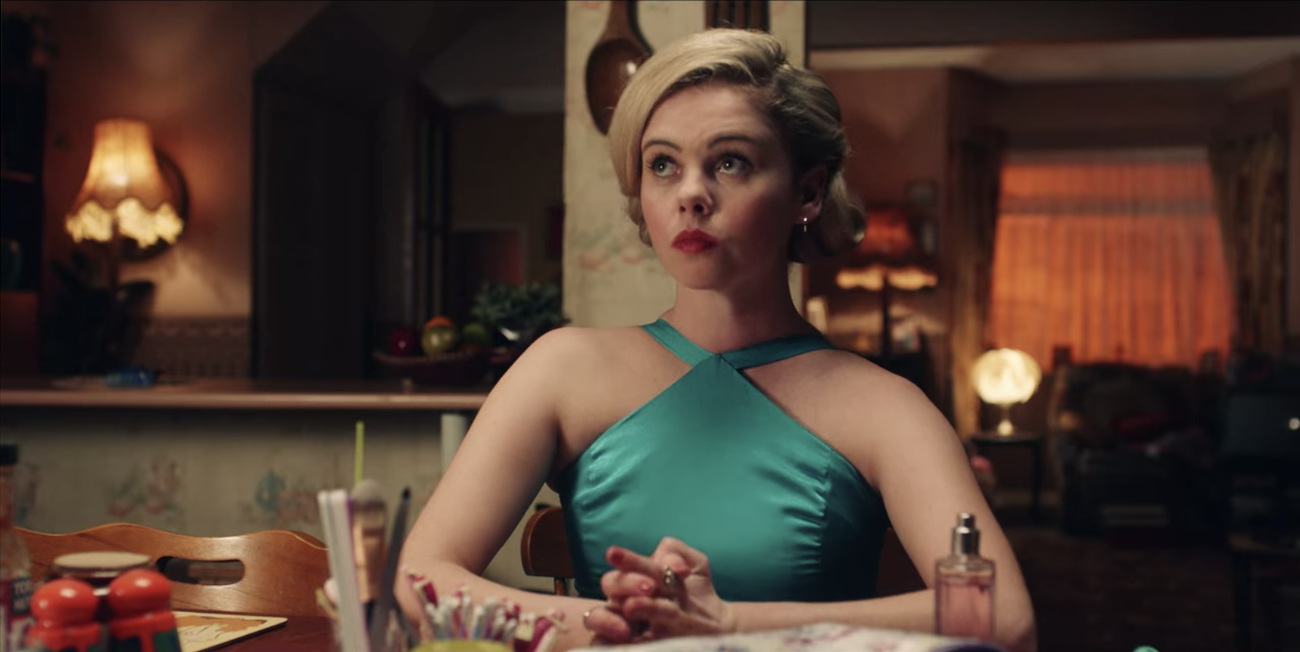 ...her Easter frock. I don't like how this dress looks, nor does Erin, but that's not really the point. She obviously feels way better in it than she did in her blue gown, and that makes it a good outfit.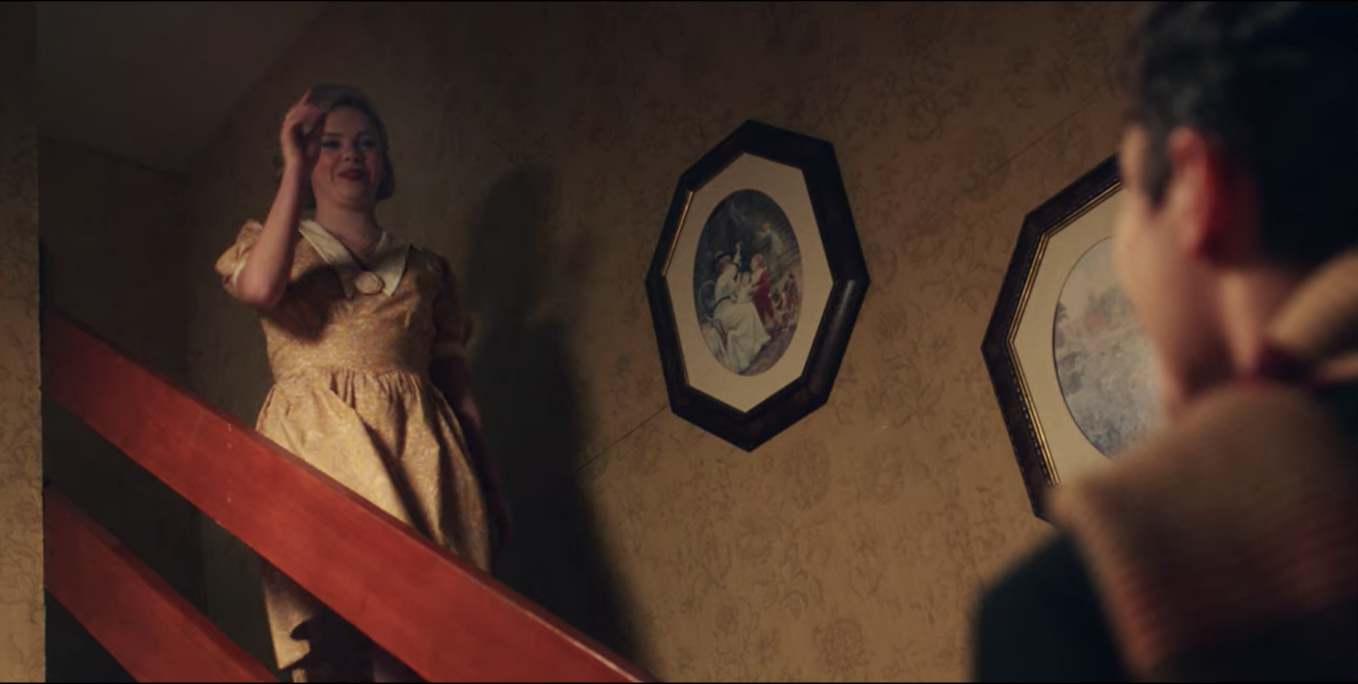 18.
Bella Swan's modest, "I almost died, so yeah I'm wearing leggings to the prom" outfit from Twilight.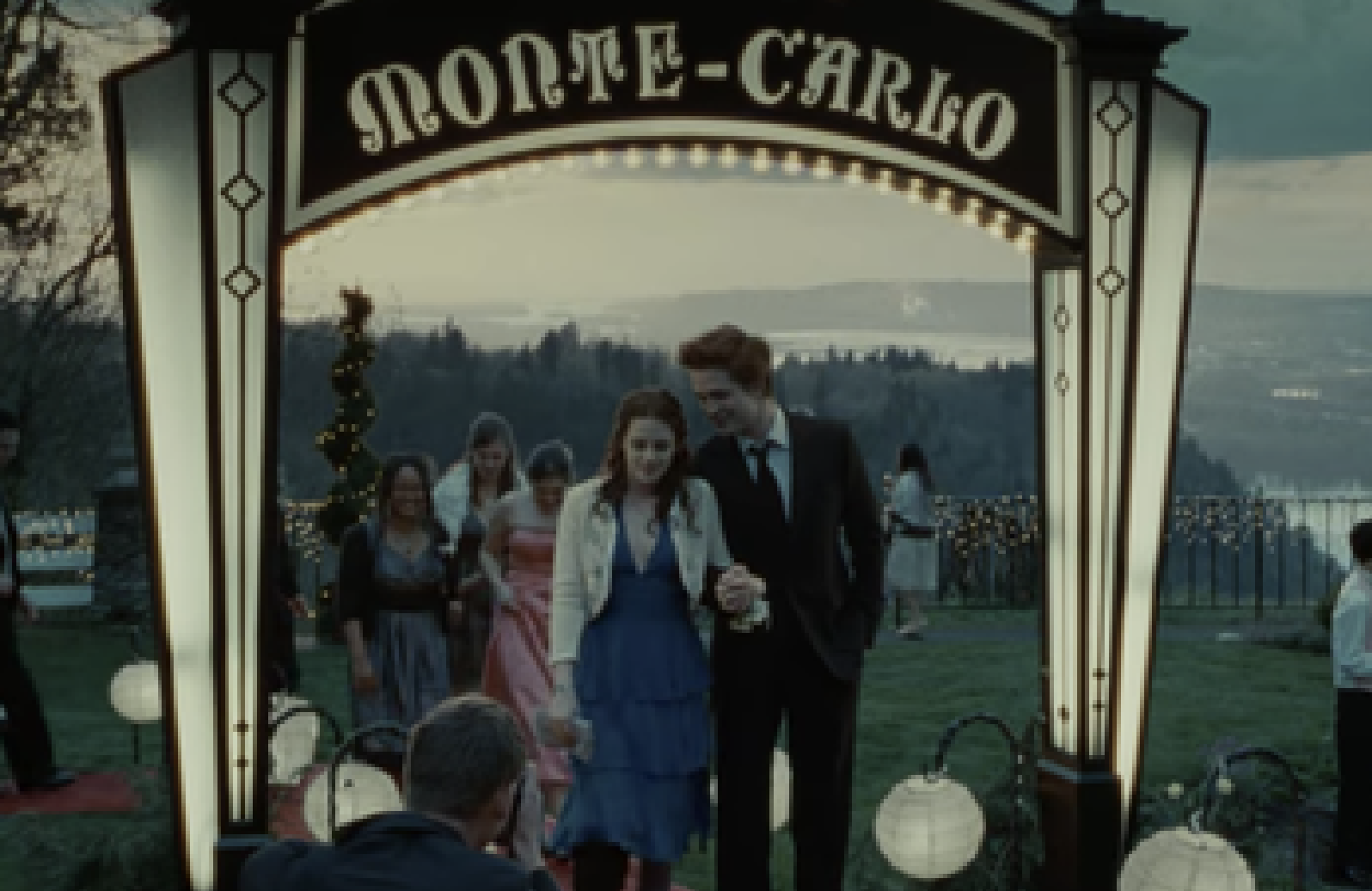 I know that Bella's been through a lot, and she's dealing with a healing broken leg, but this look is just unforgivably bland.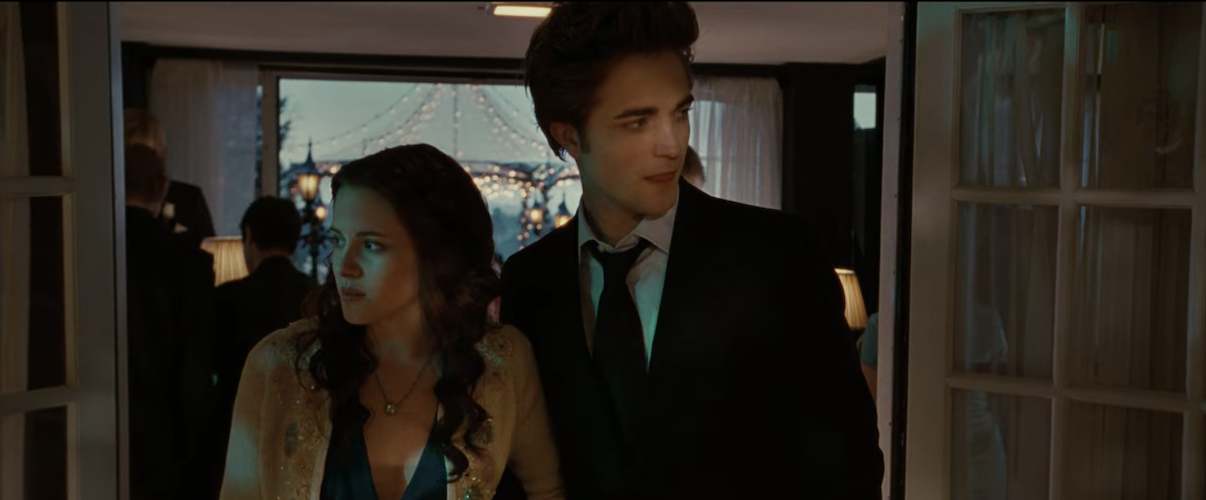 The movie doesn't dwell on this outfit, because I think it knows it could've done better. The blue tiered dress underneath the cardigan (*shiver*) is fine, but it's more "guest at an acquaintance's wedding" than "teenage girl going out with the immortal love of her life."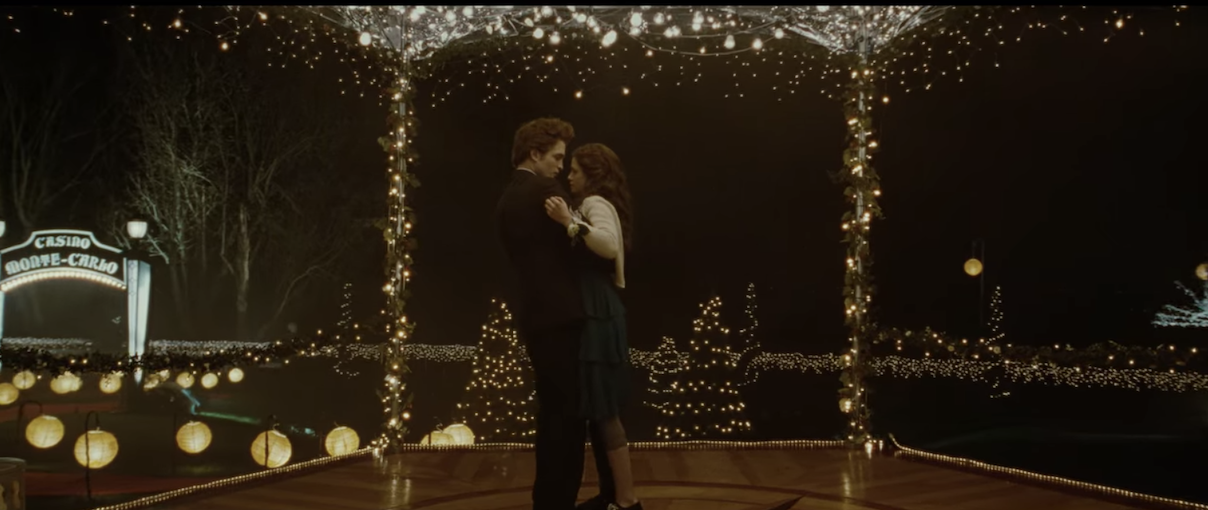 I've never seen High School Musical 3, but as far as I can tell, the musical is about their prom? So even though this is a costume, I'm counting it.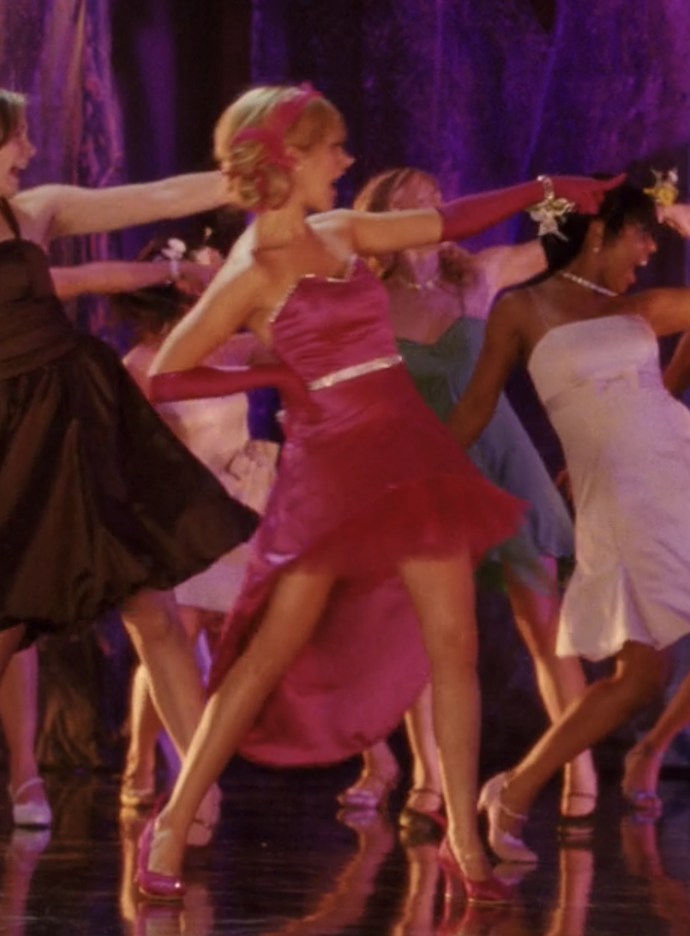 While I love the matching gloves, the rest of the dress isn't working for me. The tulle peaking out of the skirt seems like an afterthought, and since this is Sharpay, after all, I would expect more bedazzling than the few little stones on the bodice.
When I first saw it, I definitely didn't love it, but it's fine. Completely acceptable. And then...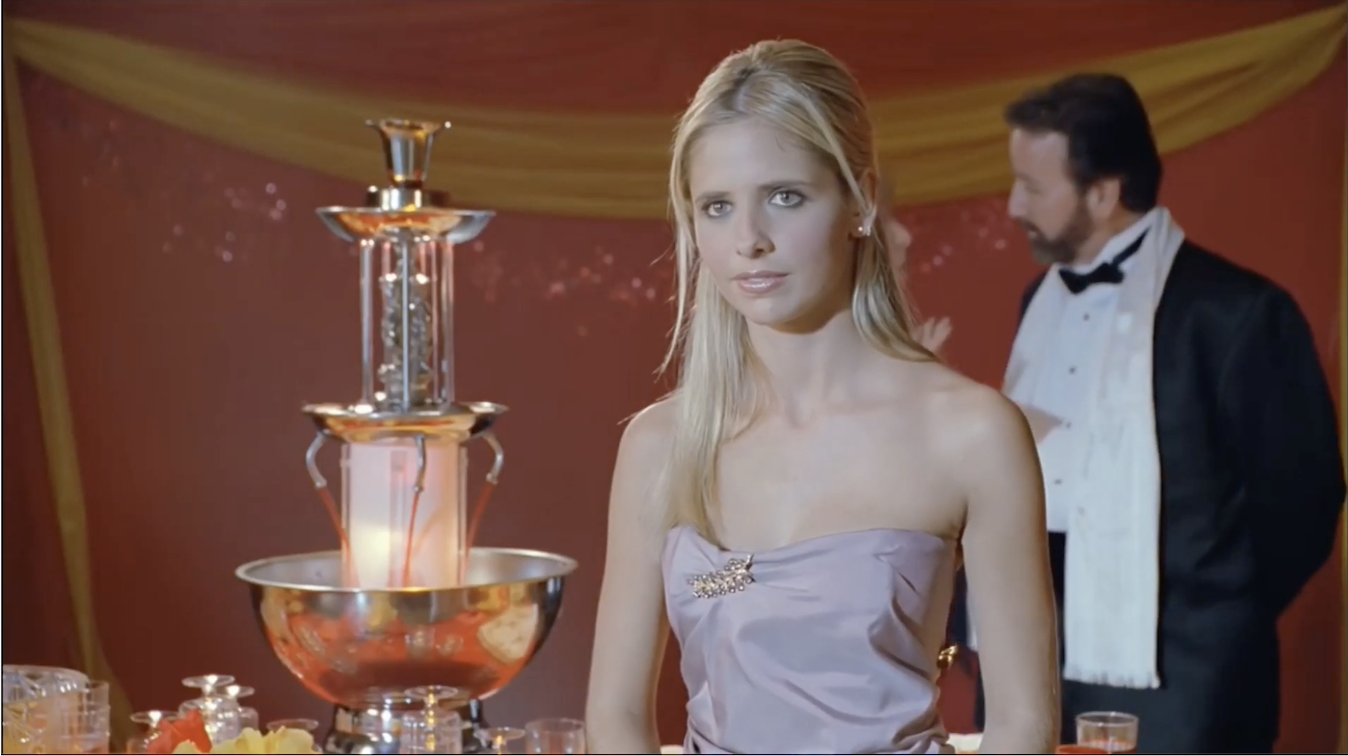 BAM! It's got a giant train...thing. A bustle? I get the need for drama, but this actively makes the dress worse.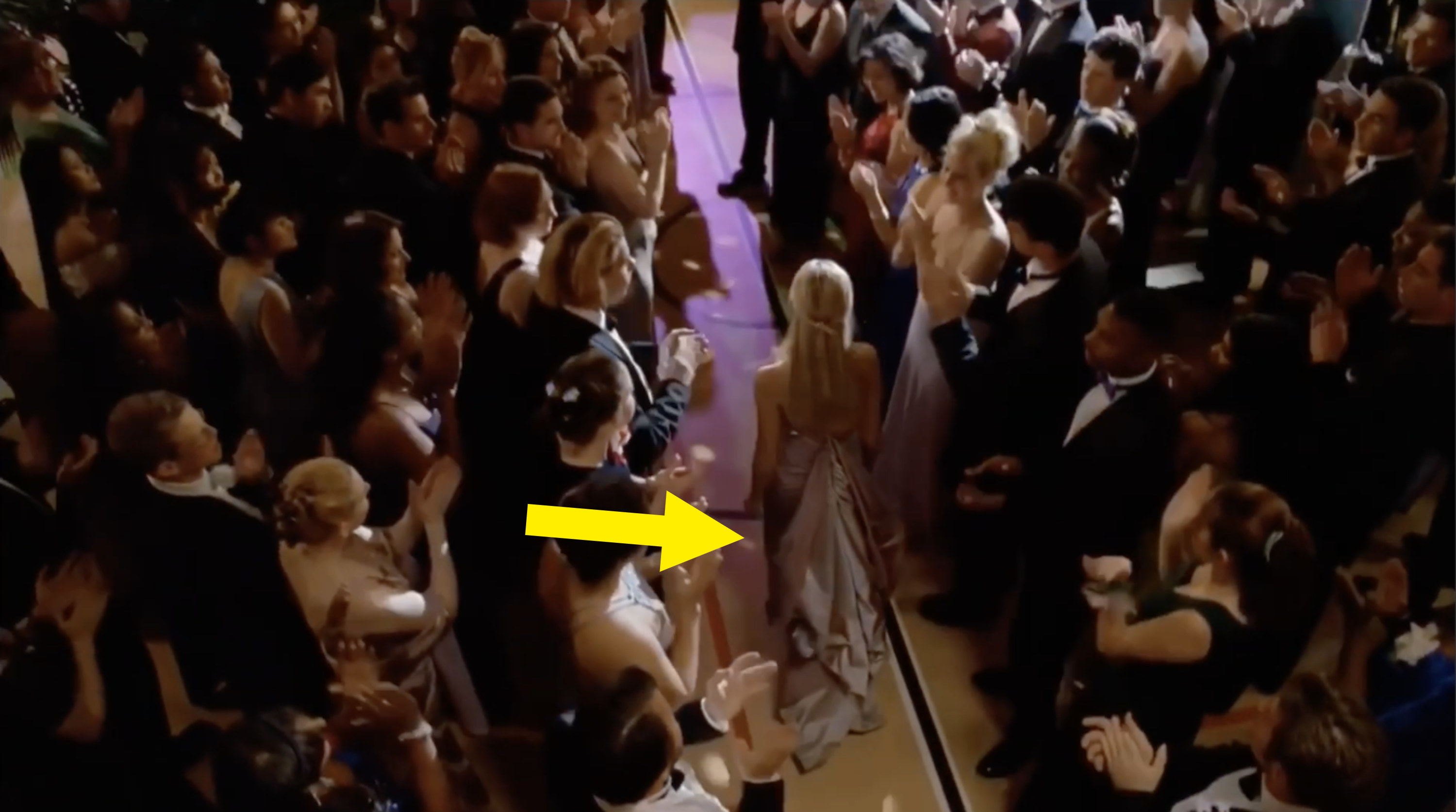 The reveal of the bustle (I'm just going with it now) happens to coincide with one of the show's most heartwarming moments: Buffy receiving the "Class Protector" award. And to be honest, it's a touch distracting.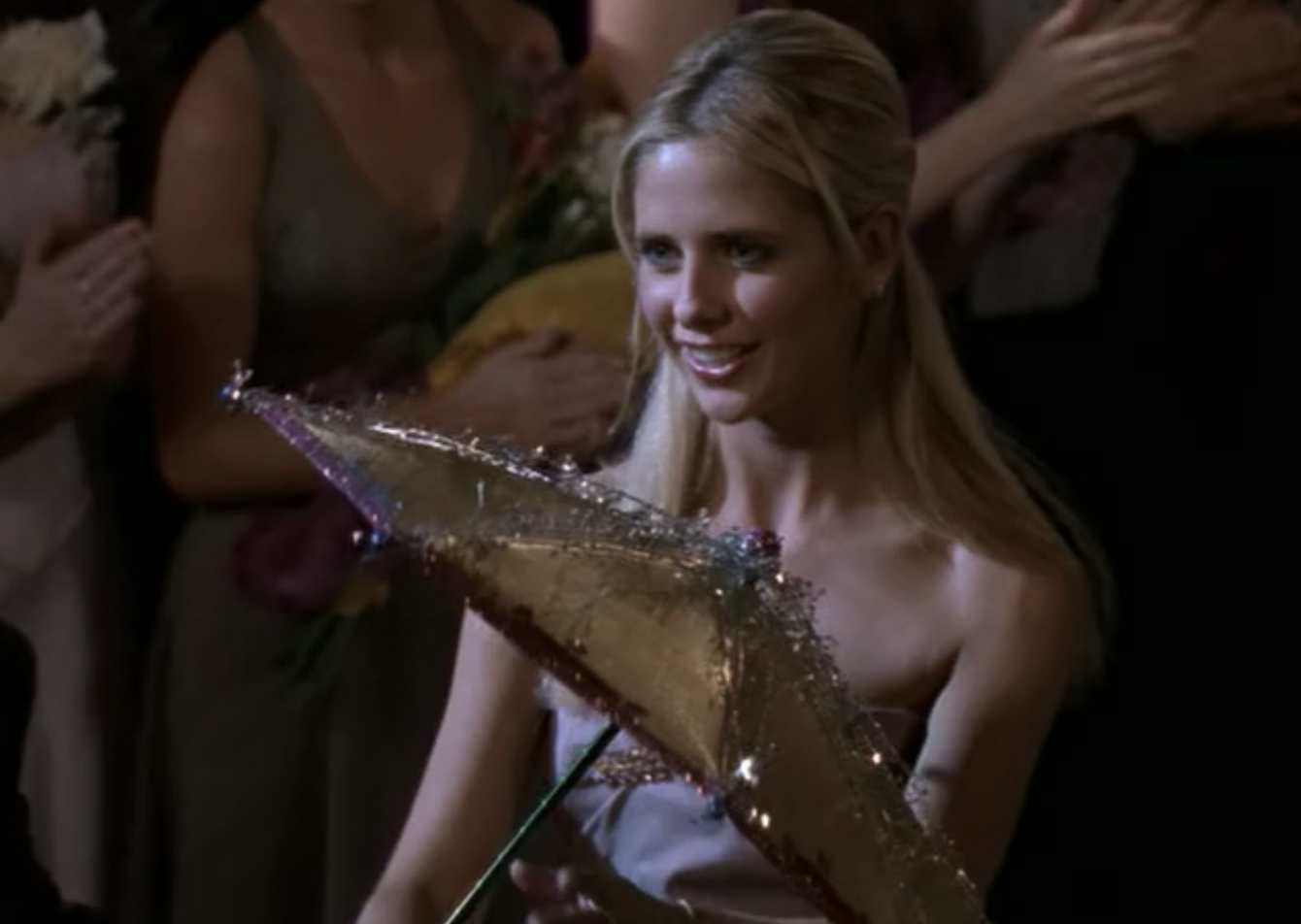 15.
Liz's "I'm blissfully ignorant of my father's super-villainy" party dress from Spider-Man: Homecoming.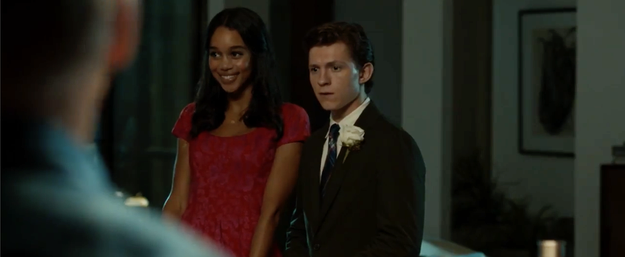 There's nothing wrong with it, but it's a little plain, and comes across as more "interview" than "party."
The length and overall shape of it are cute, though. I just wish there was a statement accessory. Maybe something that says, "My dad is an illegal arms dealer, and until that meddling Spider-Man showed up, he was doing pretty well for himself."
14.
Gabriella Montez's fluffy white dress from High School Musical 3.
Just like Sharpay's look above, this dress is a costume from the high school musical about prom that features prominently in the high school musical High School Musical 3. That makes sense, right?
I love the thin little feathers attached to this dress, and it has great movement while Gabriella dances. But there's nothing particularly special about it, either. It's the sort of dress you'd try on, like, and then forget about five dresses later.
13.
Mercedes' purple gown from Glee.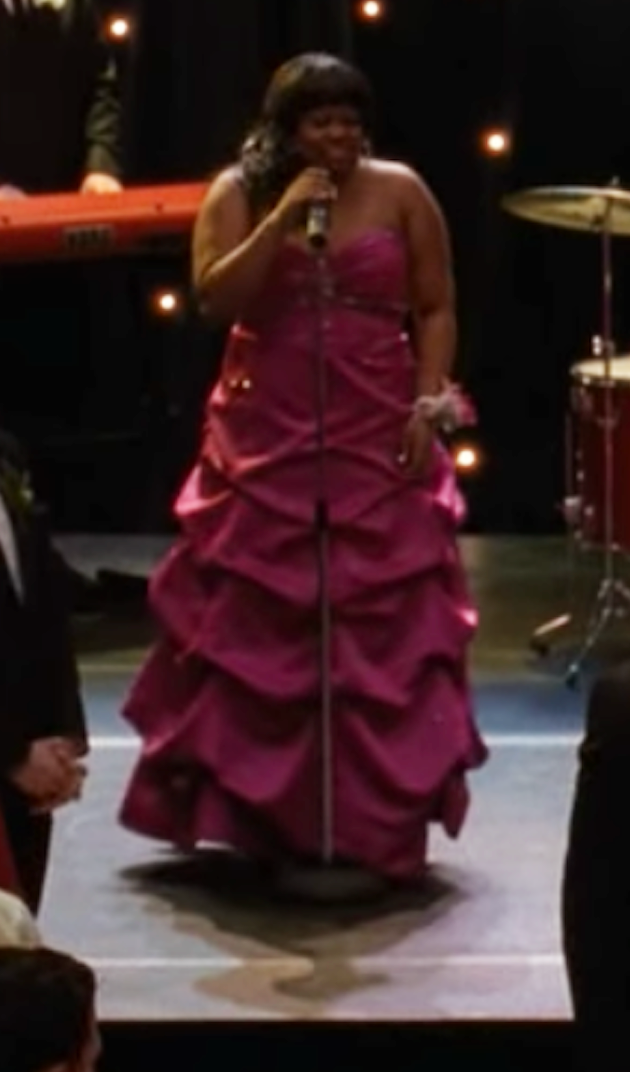 This dress is definitely of an era (specifically, the late '00s), and while that era may have passed, it's still a statement gown that looks great on Mercedes.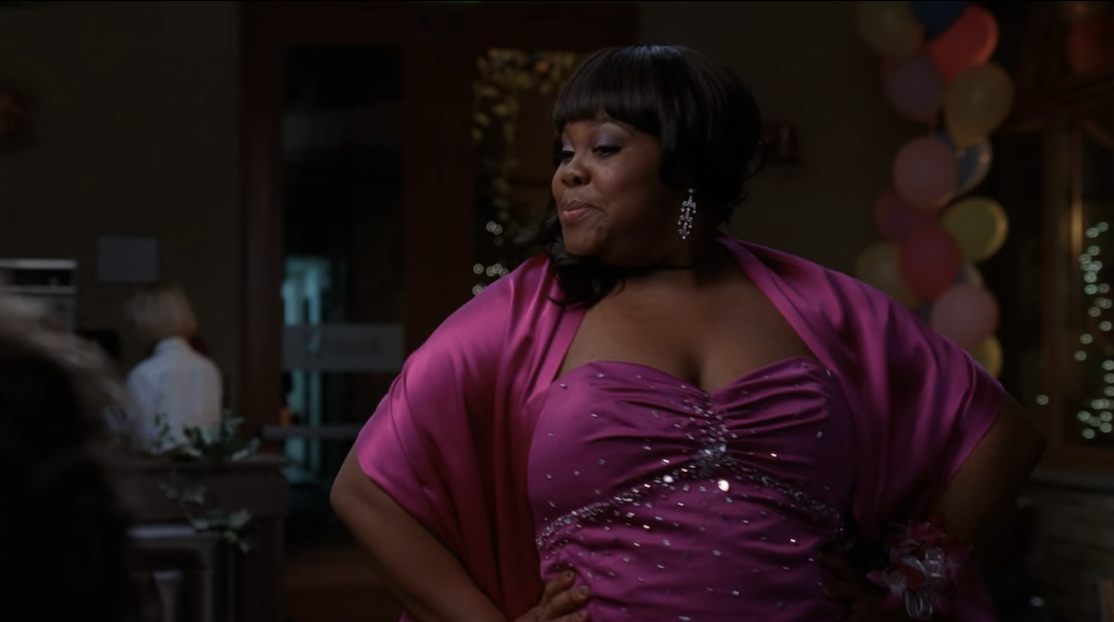 This is without a doubt a prom dress, as in, it's a dress that would be completely out of place in any scenario other than a high school prom. It's a look you only get one or two chances to pull off, and Mercedes recognized that and delivered.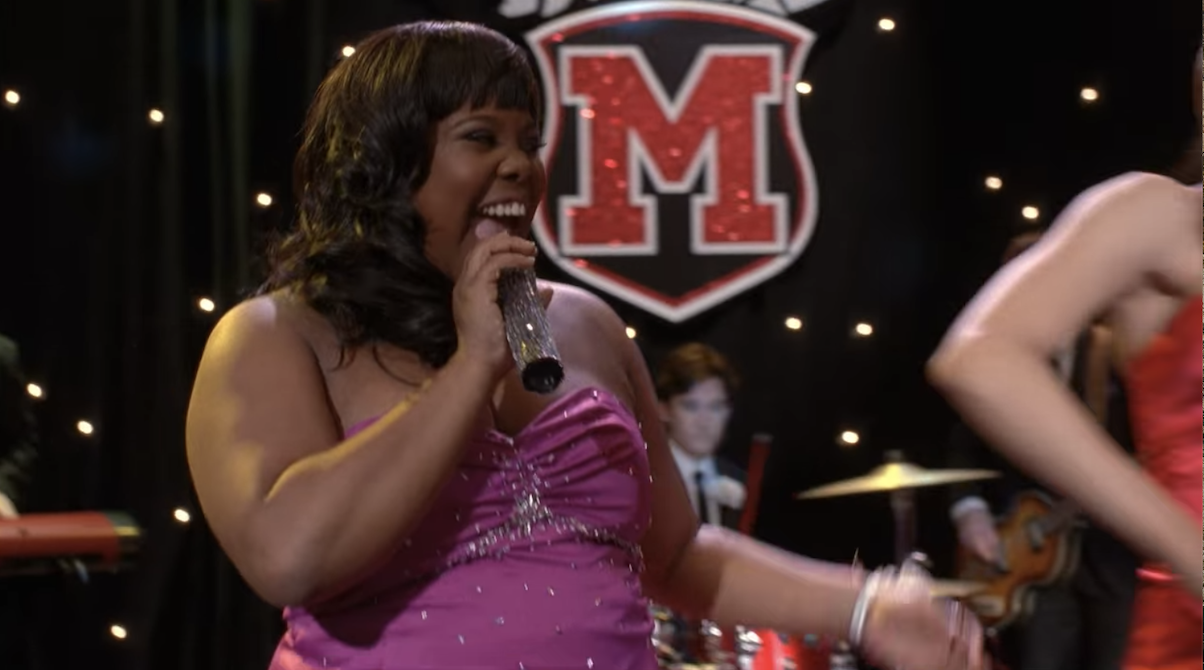 12.
Regina George's satin minidress from Mean Girls.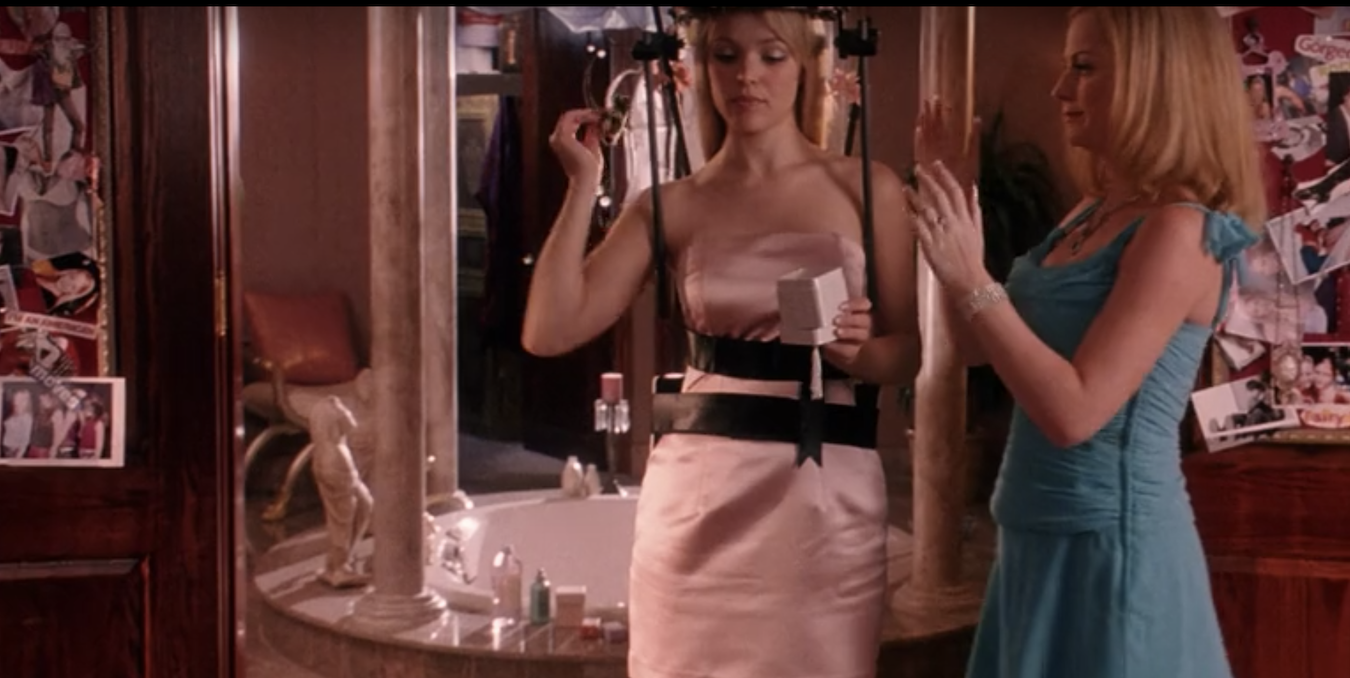 It's not quite the bombshell look you'd expect from a Queen Bee, but as Cady points out, Regina still looks this good after fracturing her spine, so credit where credit is due.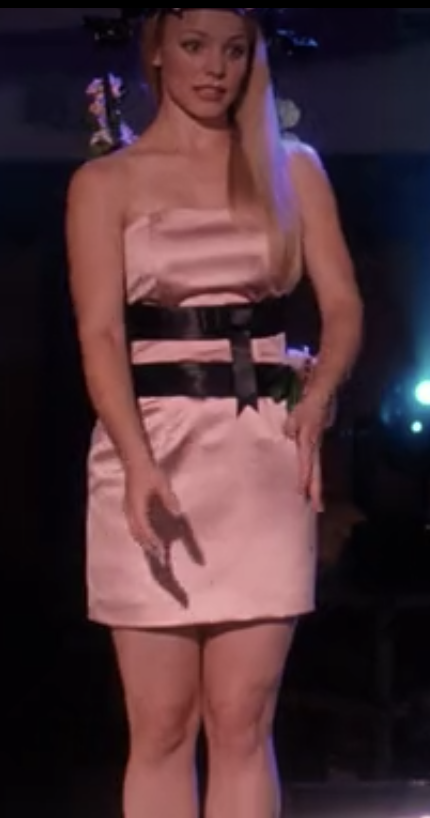 And the flowers adorning Regina's brace move it from "cute but forgettable" to "movie costume Hall of Famer."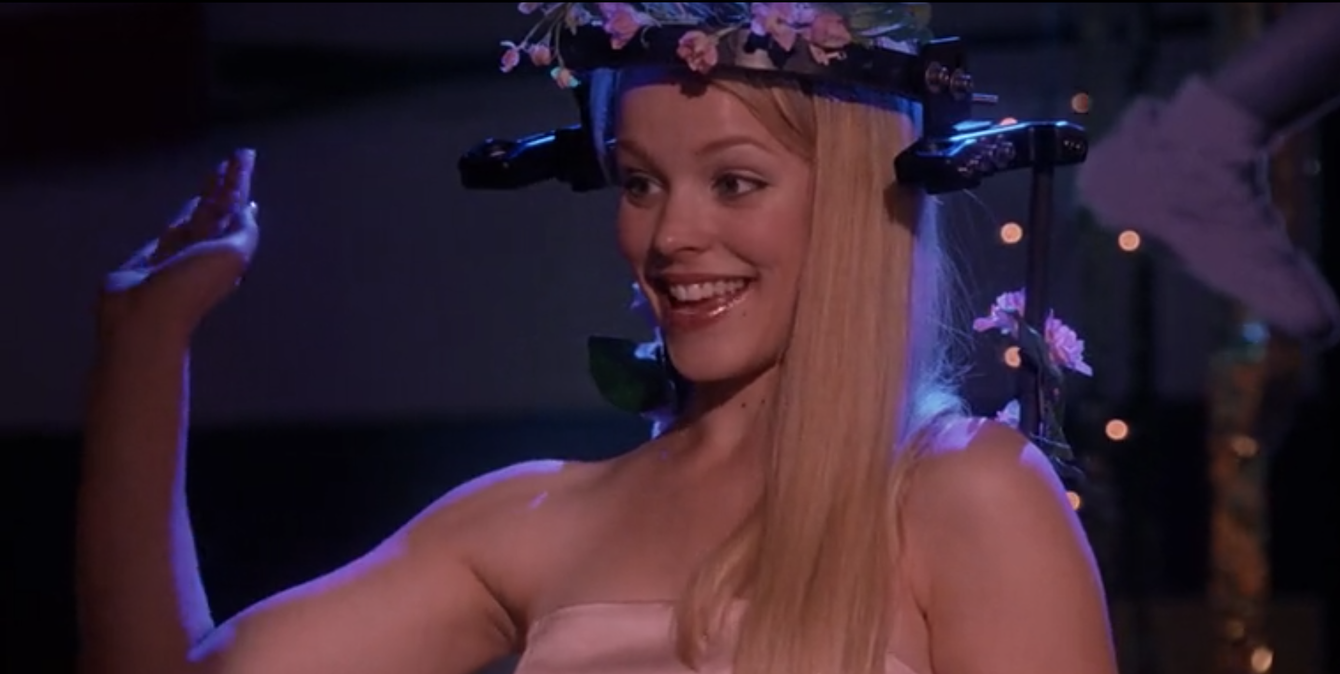 11.
Kat Stratford's reluctant prom attendee dress from 10 Things I Hate About You.
It's sophisticated and mature, like Kat herself, but just a little too drab for my tastes.
Also, that hair looks like it would be painful. I got an updo for one of my proms, and it wasn't anywhere near as elaborate as Kat's, but I still spent around 30 minutes afterward pulling out bobby pin after endless bobby pin.
10.
Santana's mermaid gown from Glee.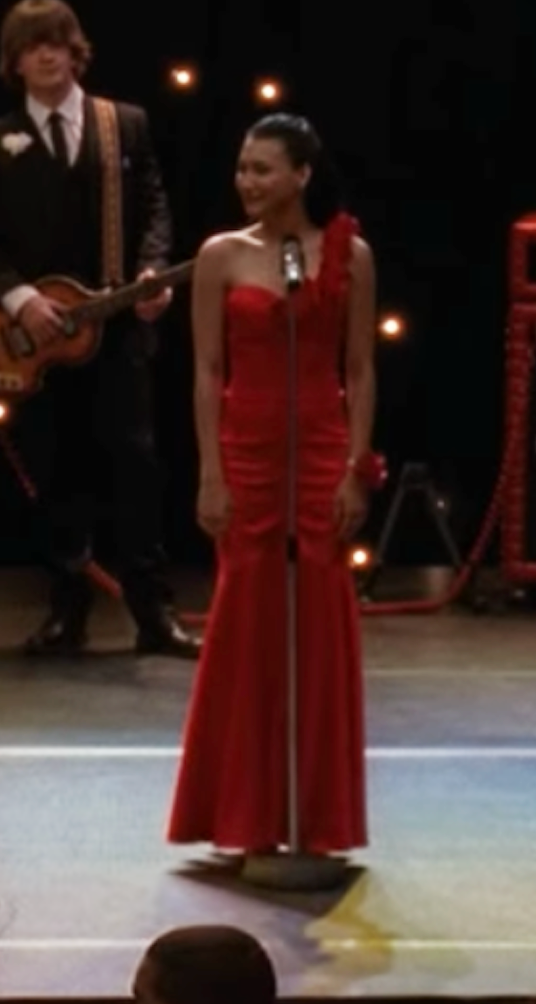 Again, this dress is from a period piece, and the period is "10 years ago." But while the ruching is a little extreme, the dress as a whole is dramatic and fun.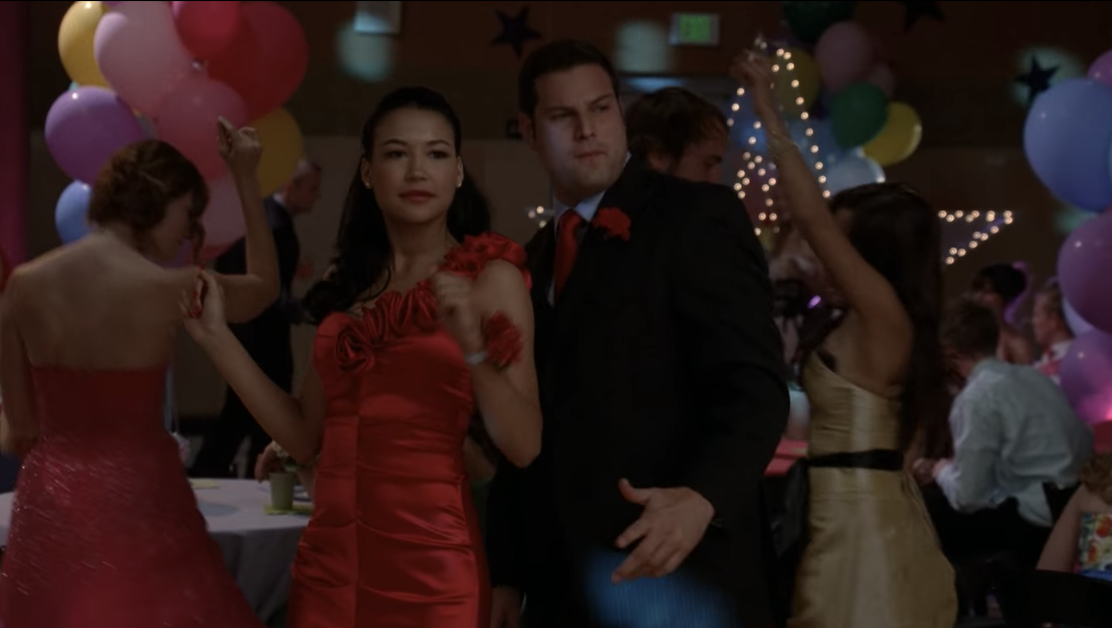 The single shoulder strap of fake roses is pretty spectacular too.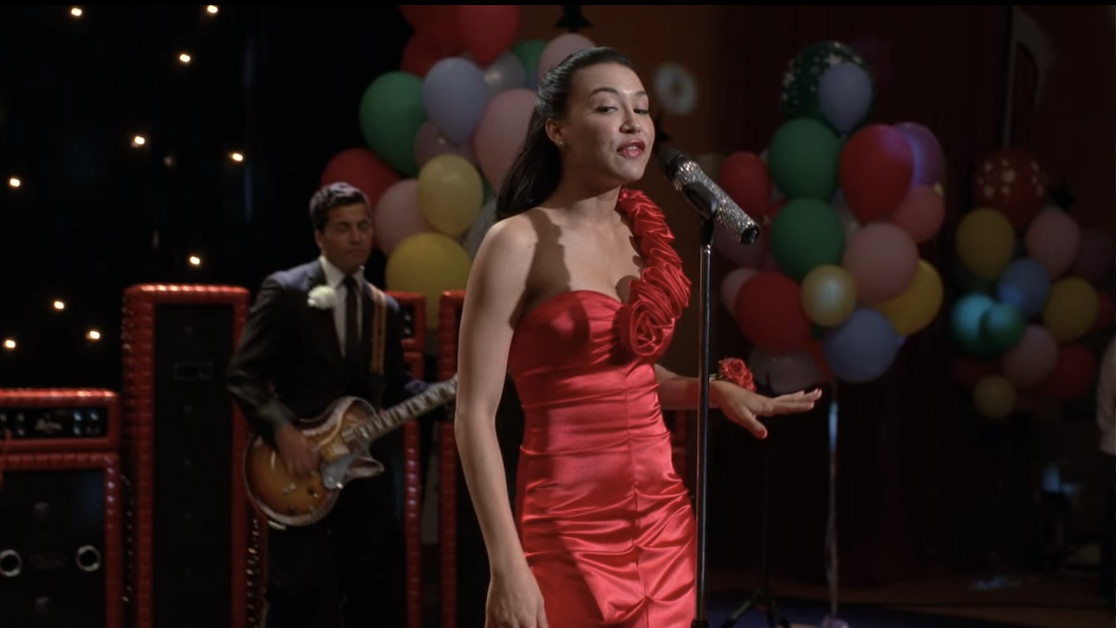 9.
Sandy's simple white dress from Grease.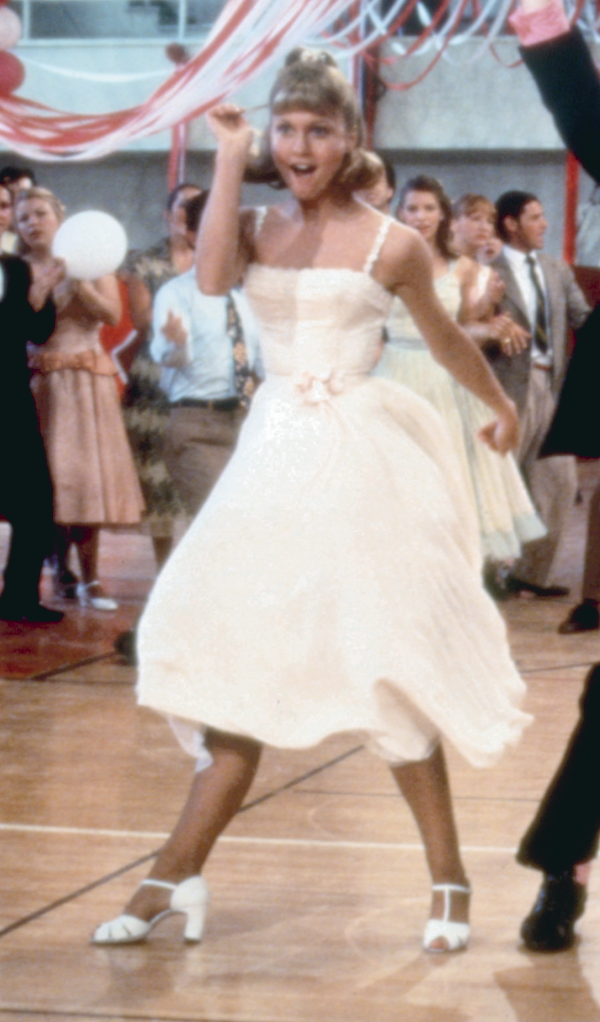 I like this dress because I feel like dresses like this don't really exist anymore, outside of the costume closets of regional theater companies that have recently done Grease.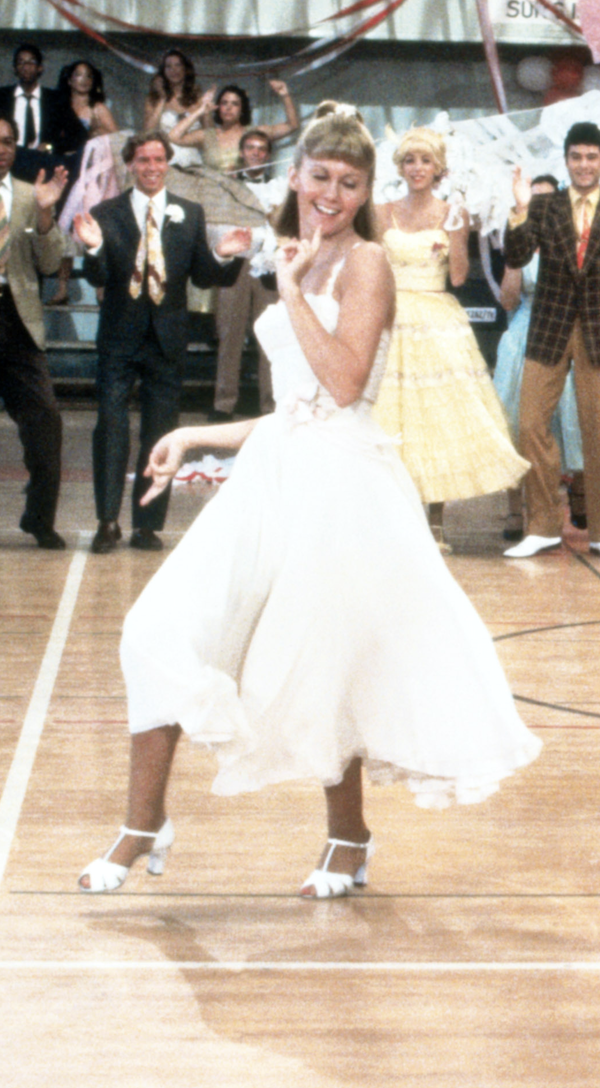 I'm not a big fan of the embellishments around the waist, since they come across as a little flower girl-y, but this dress has so much movement that it just seems fun to wear.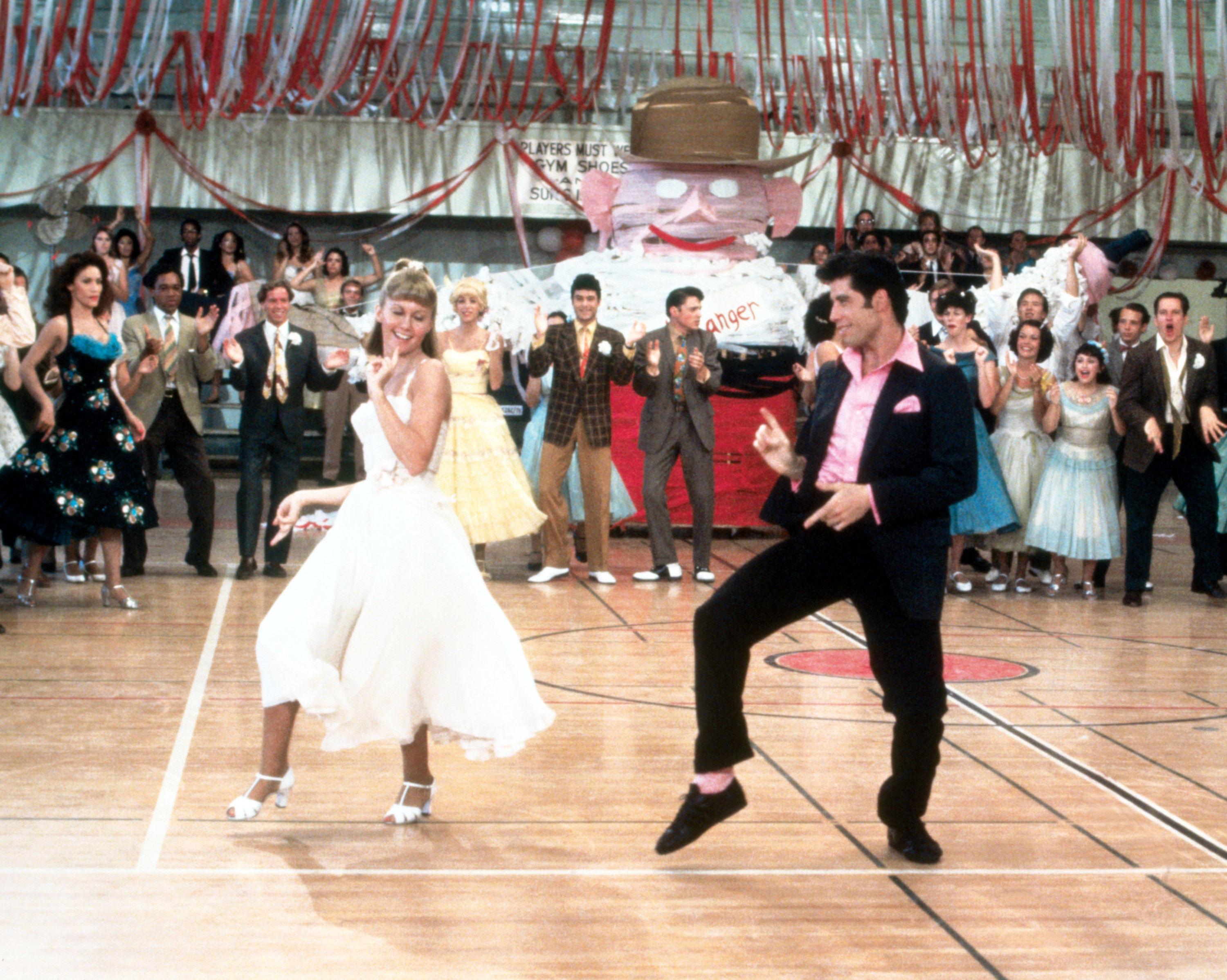 8.
Toni Topaz's beaded ensemble from Riverdale.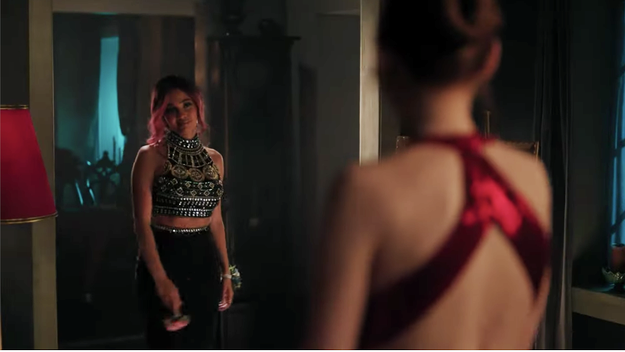 I remember trying on dresses like this! The heavily embellished top combined with a chic black skirt make for a glamorous combination.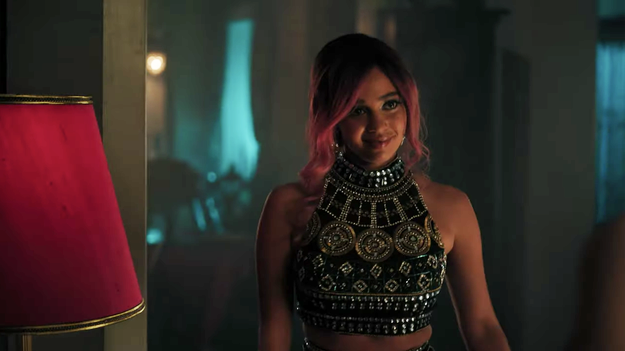 I'm biased, because I wore a black prom dress, but can I just say, I love a black prom dress!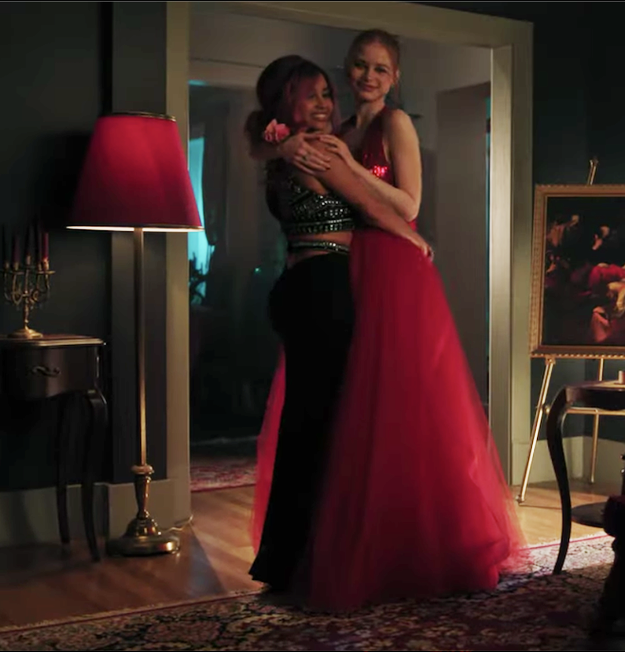 7.
Sam Montgomery's Cinderella costume from A Cinderella Story.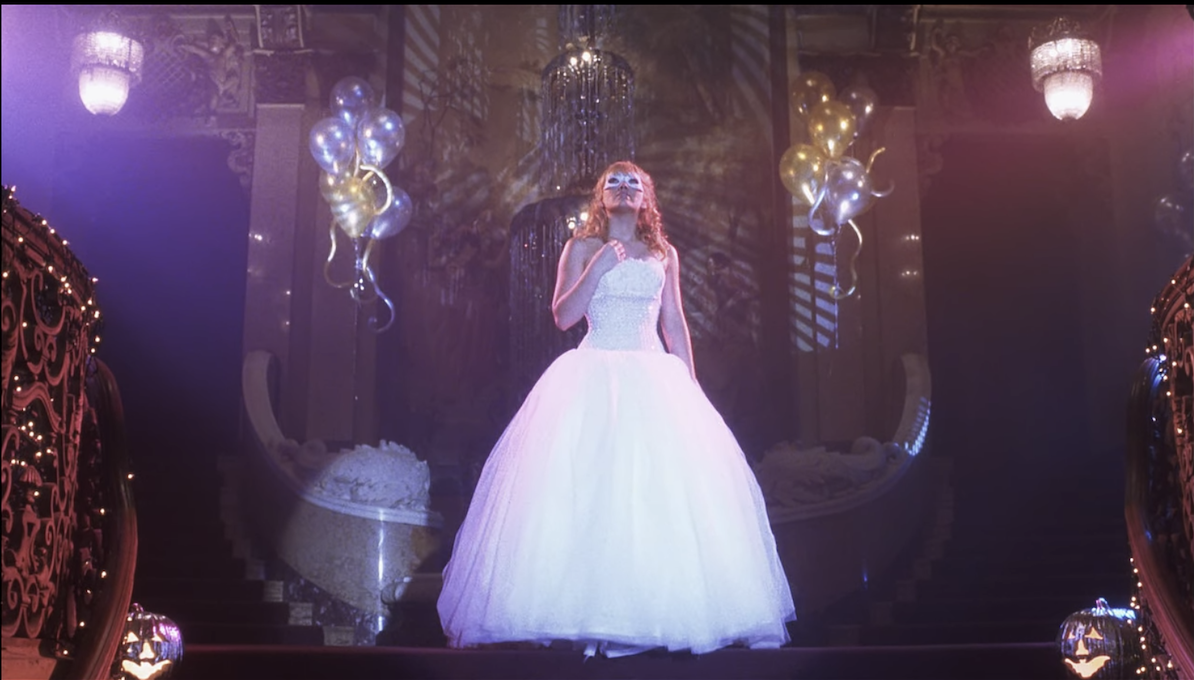 This gown is objectively a totally absurd thing to wear to a costume party. But it's sort of magical because of its absurdity.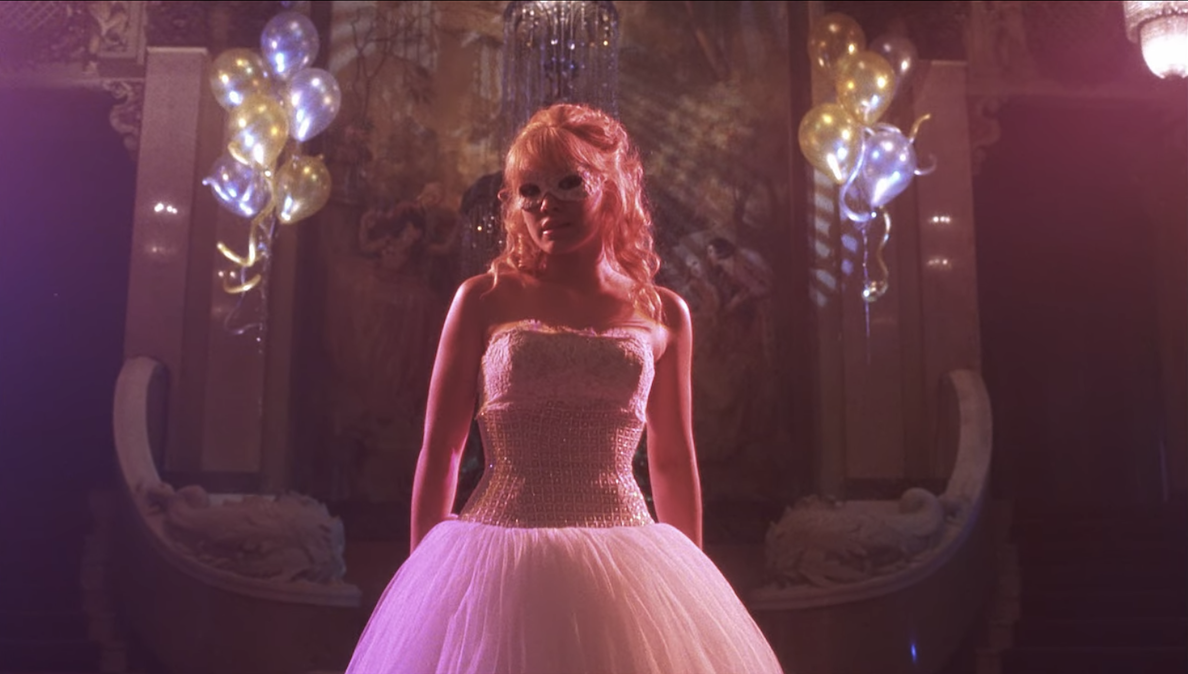 The transition from lace to rhinestones on the bodice is a bit clumsy, though.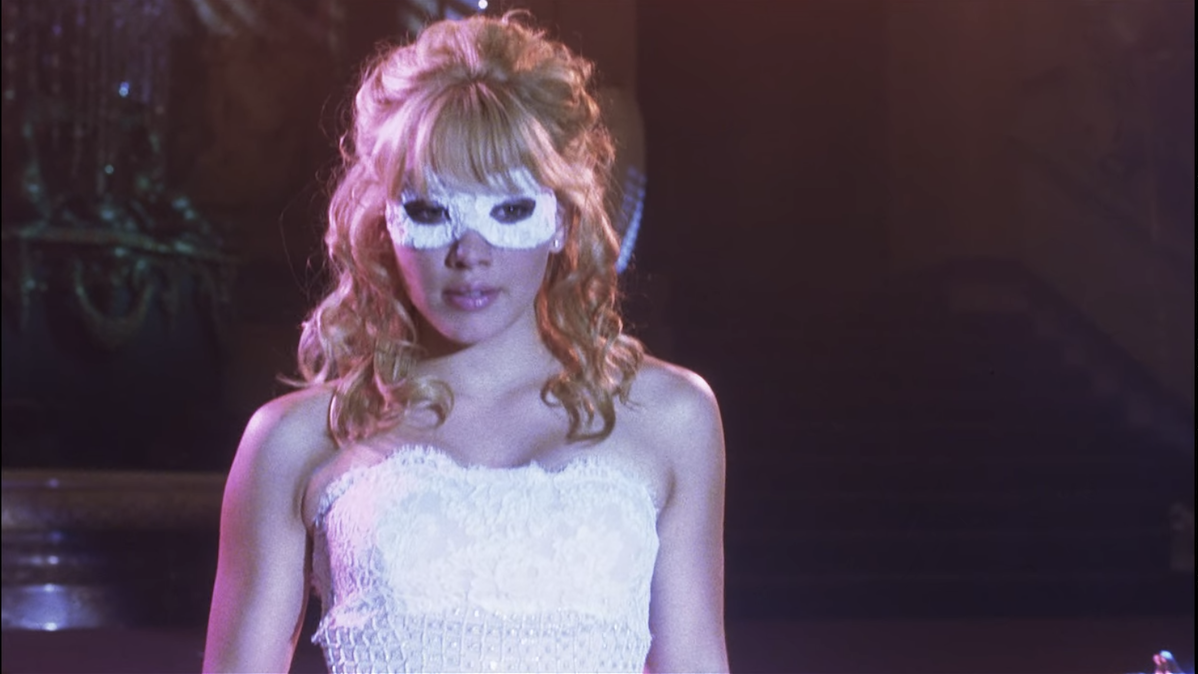 But the best part of this ensemble is definitely our Cinderella's early 2000s glass slipper: Her star-studded, ankle-holstered cellphone.
6.
Blair Waldorf's gold-embroidered peacock gown from Gossip Girl.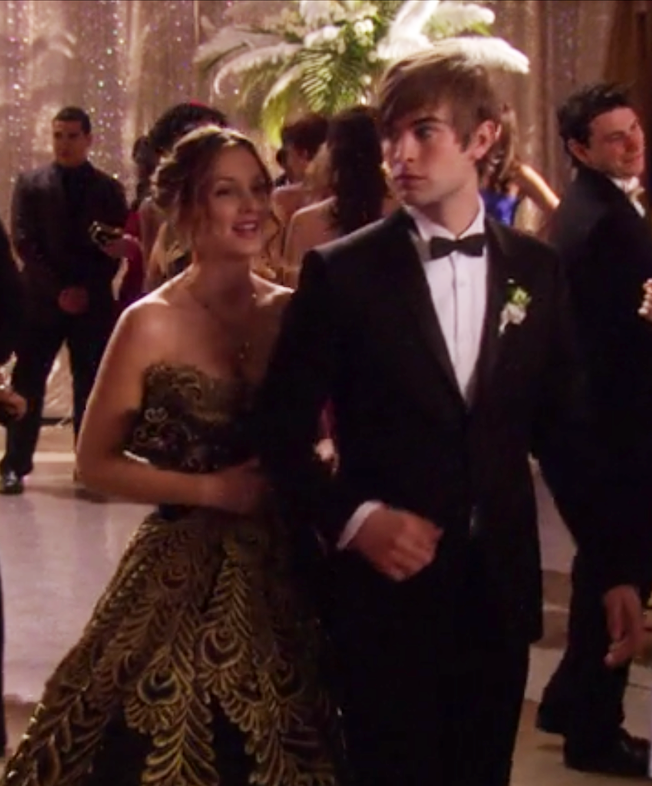 This dress is as rich kid ridiculous as you'd expect, and then some. But that doesn't mean it's not beautiful.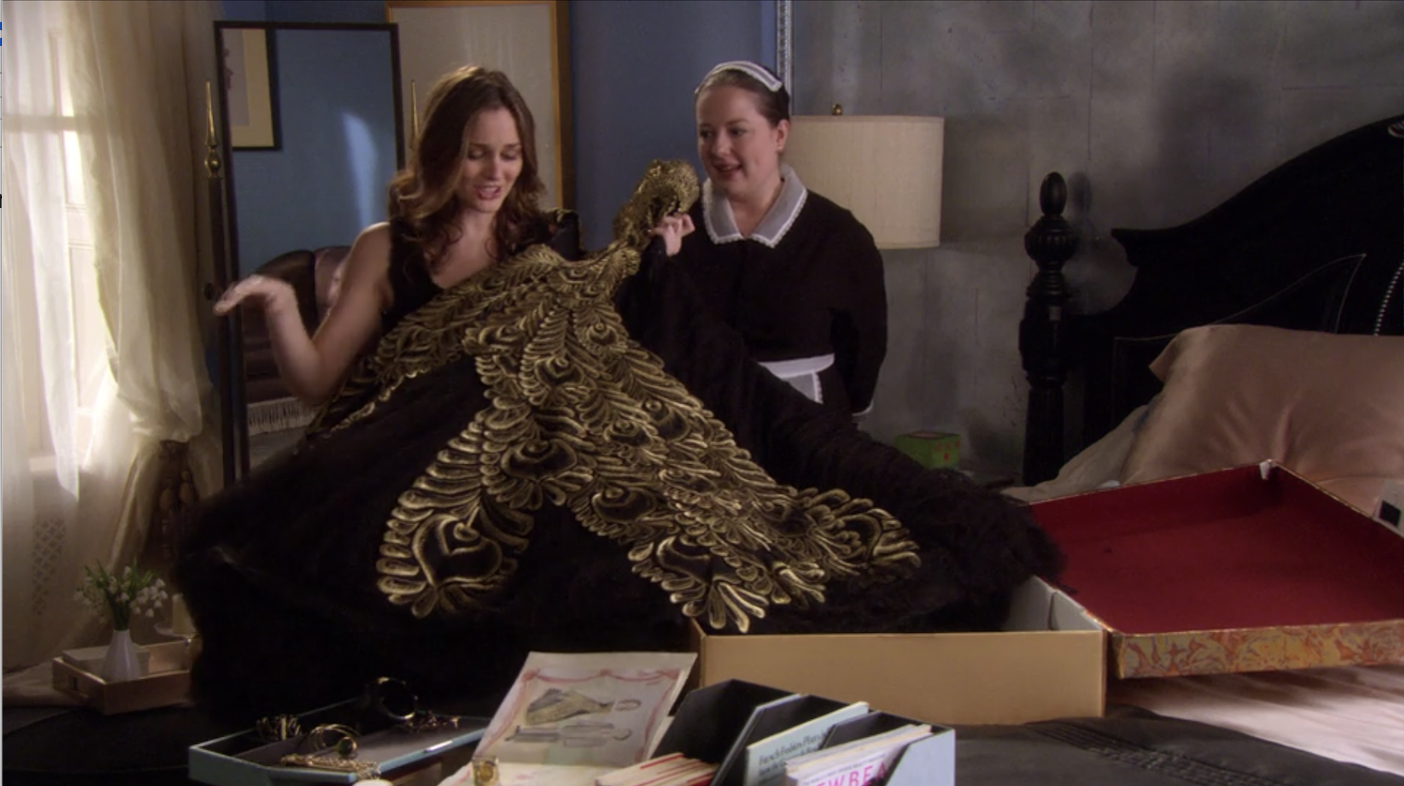 And extremely expensive prep schools always have the best prom queen tiaras.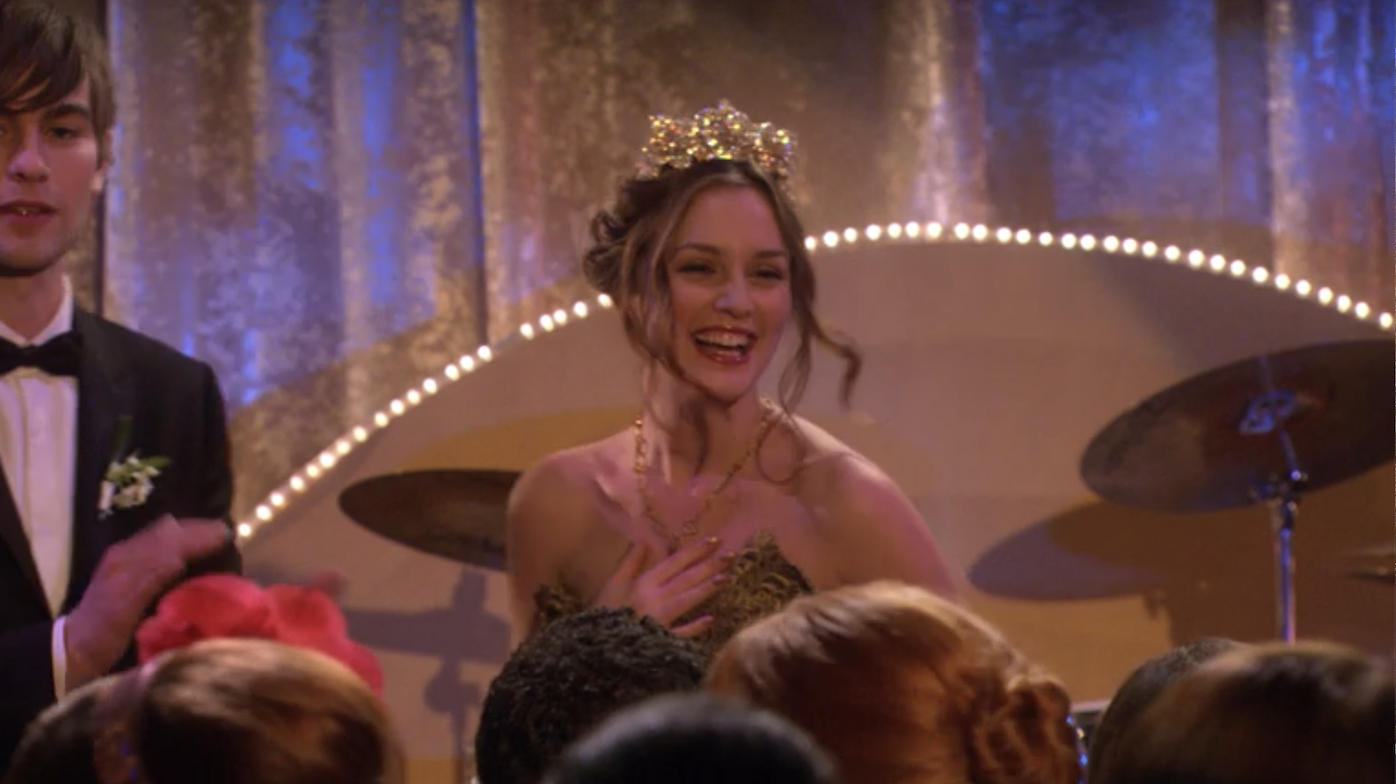 5.
Emma and Alyssa's sparkly/retro looks in The Prom.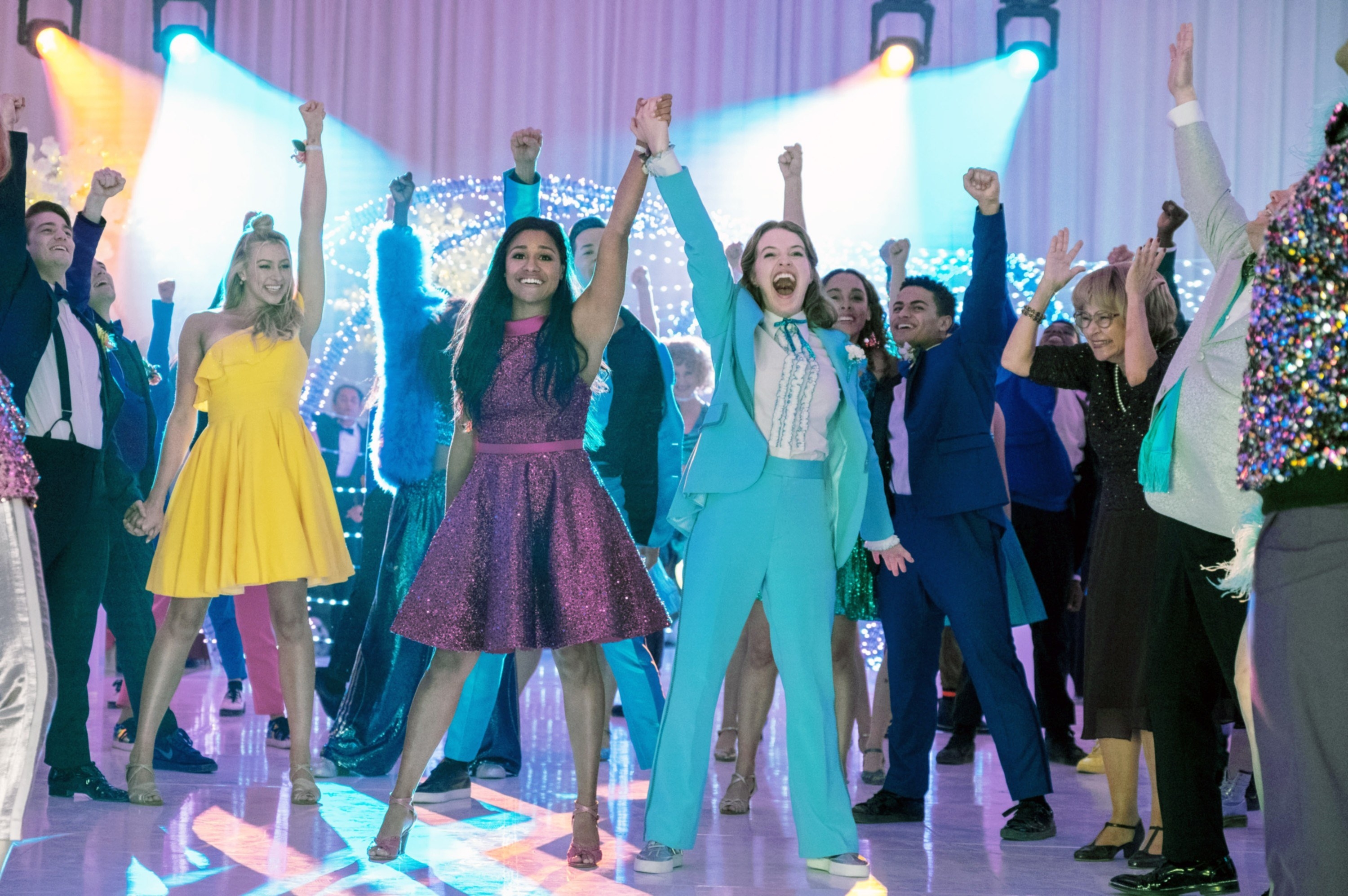 What I like about these outfits is that they take the traditionally masculine (suits, sneakers, a boutonniere)...

...and the traditionally feminine (pink, glitter, a corsage)...
...and then individualize and subvert those traditions to create looks that are equal parts unique, queer, and fun as hell. They're not my personal style, but they're undeniably their characters'.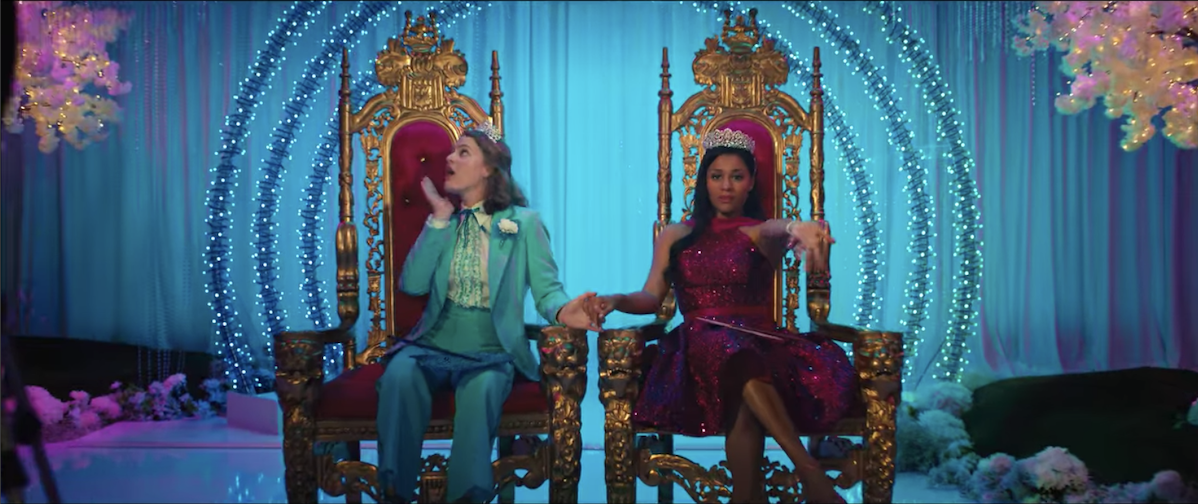 These outfits also don't take themselves too seriously, which is a common onscreen prom pitfall.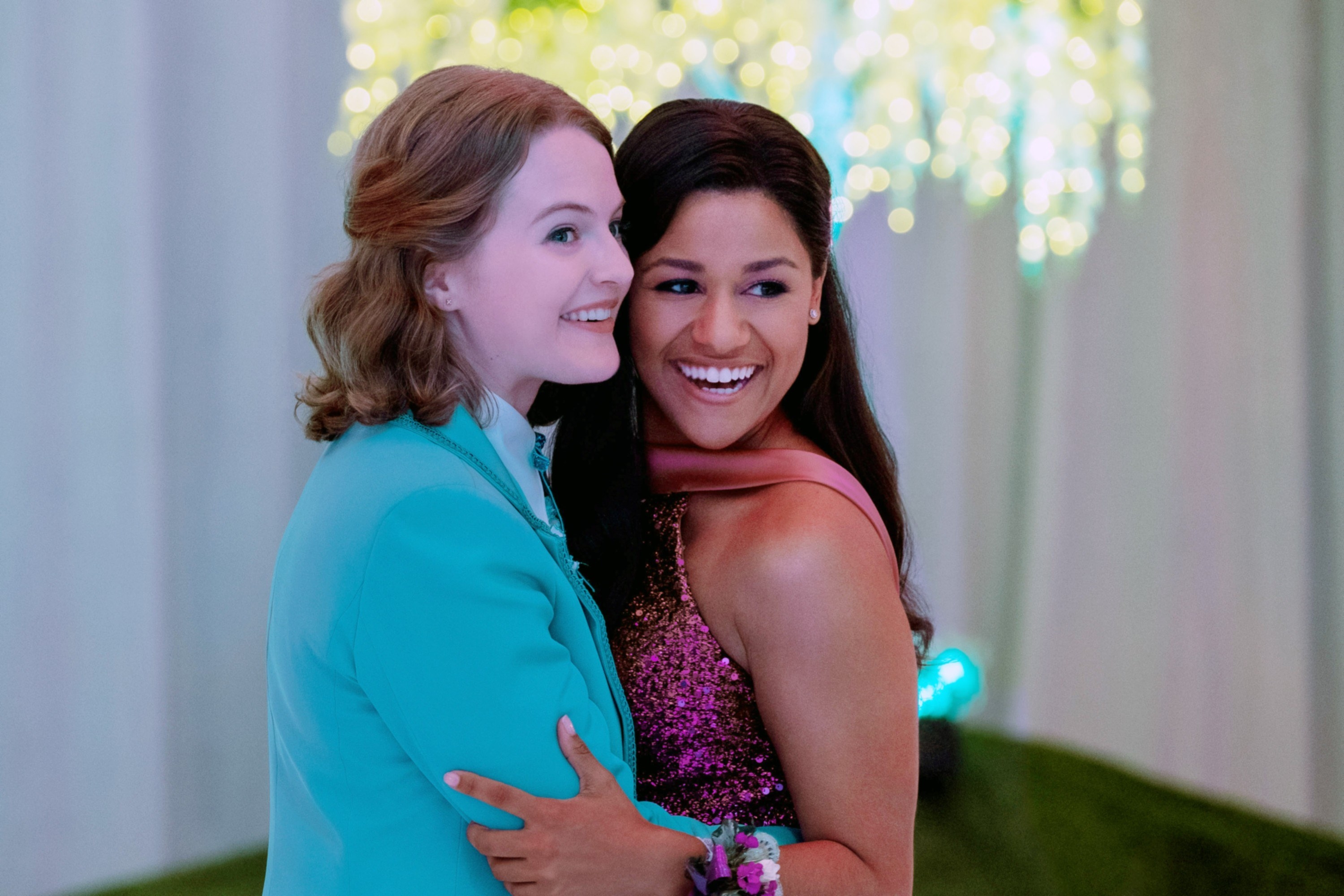 4.
Tina's second prom dress from Season 5 of Glee.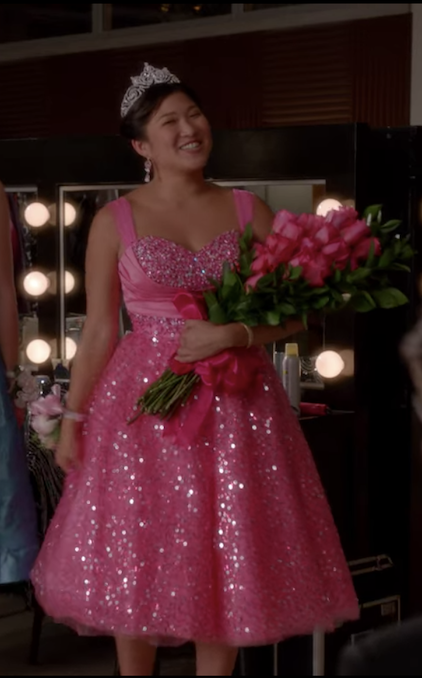 So Tina walks into prom wearing this...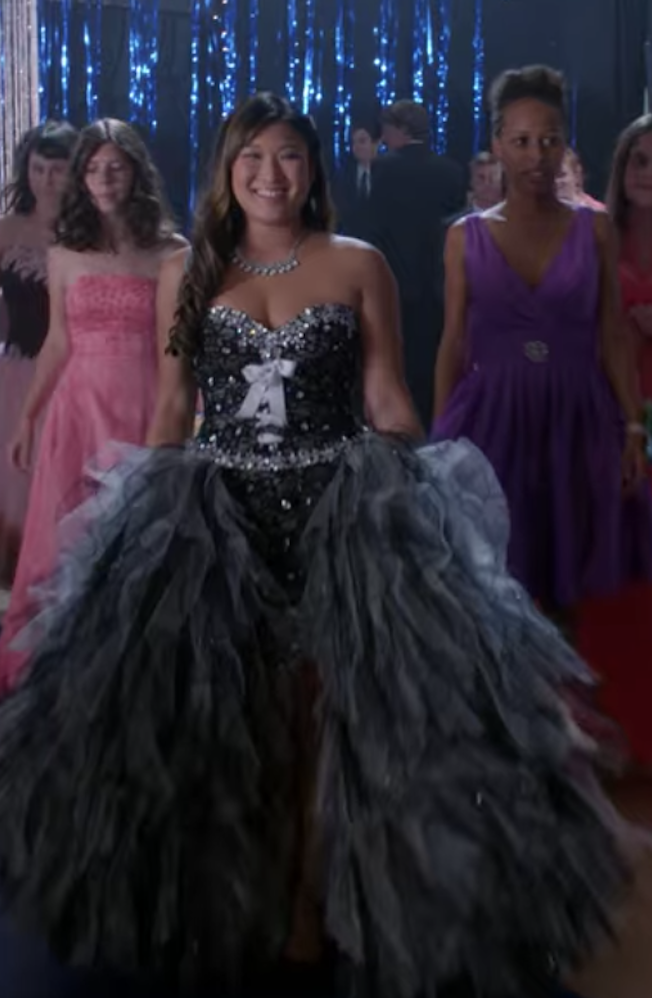 ...but then she gets doused in red goo, Carrie-style, so she changes into this.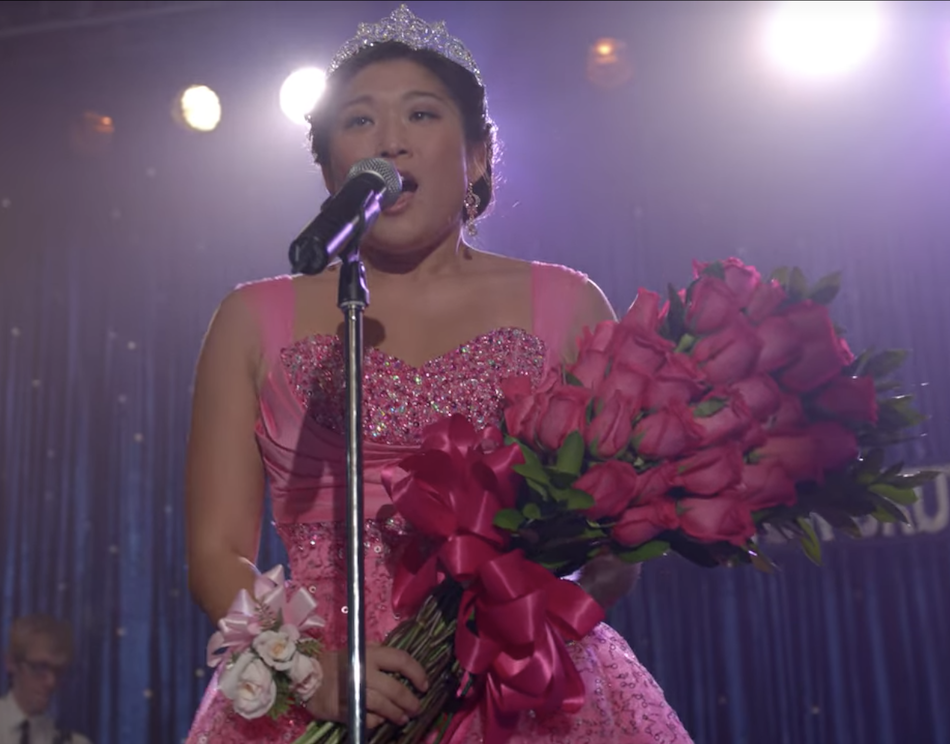 I love this dress. I love its length, its color, its commitment to its shininess. The only thing I'm not totally on board with is the pieces of unadorned fabric crisscrossing the bodice, but I'm willing to forgive that, because this is adorable.
3.
Carrie's sweet pre-telekinetic rampage look from Carrie.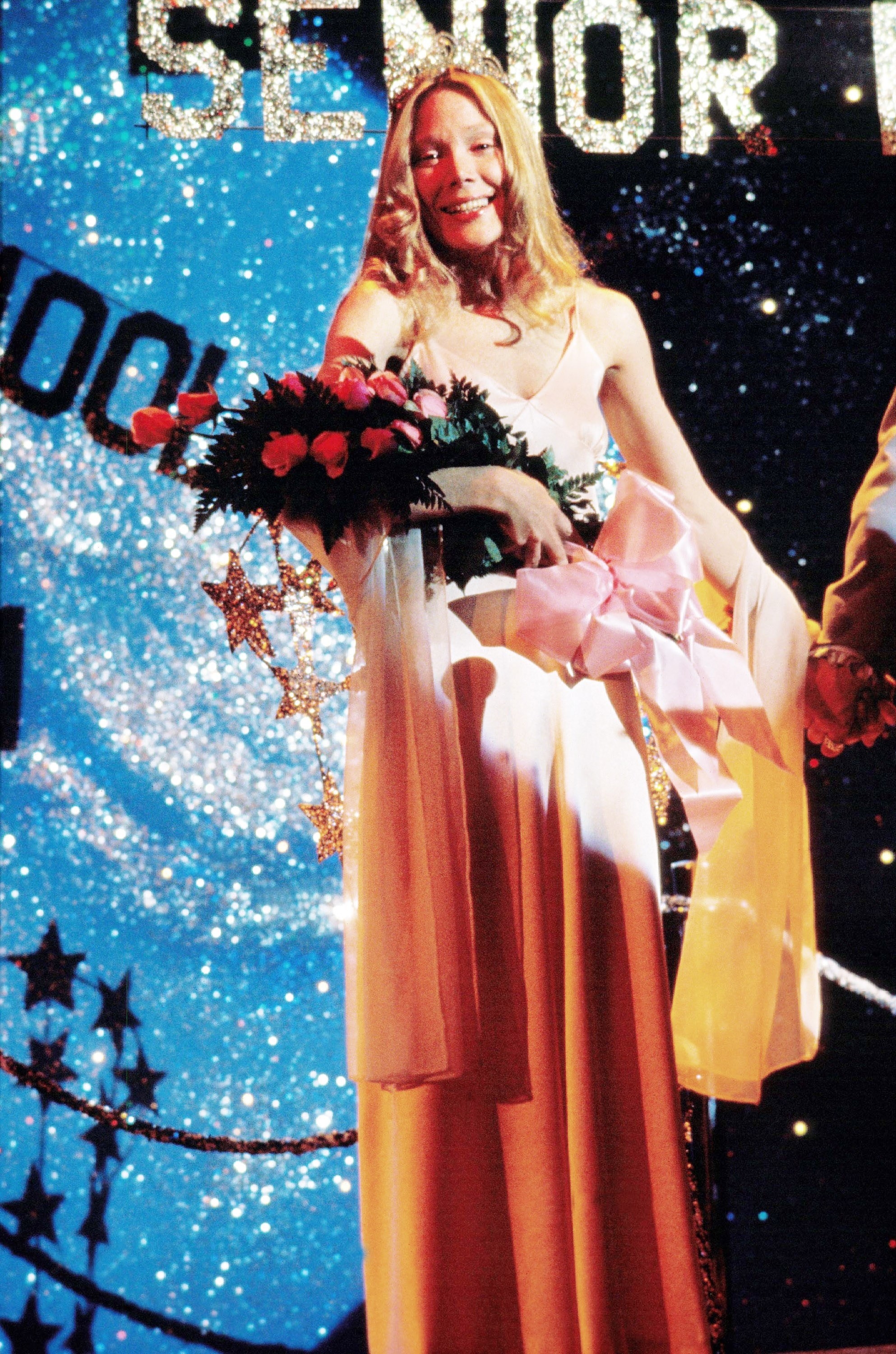 Here's Carrie's (nearly identical) dress from the 2013 remake.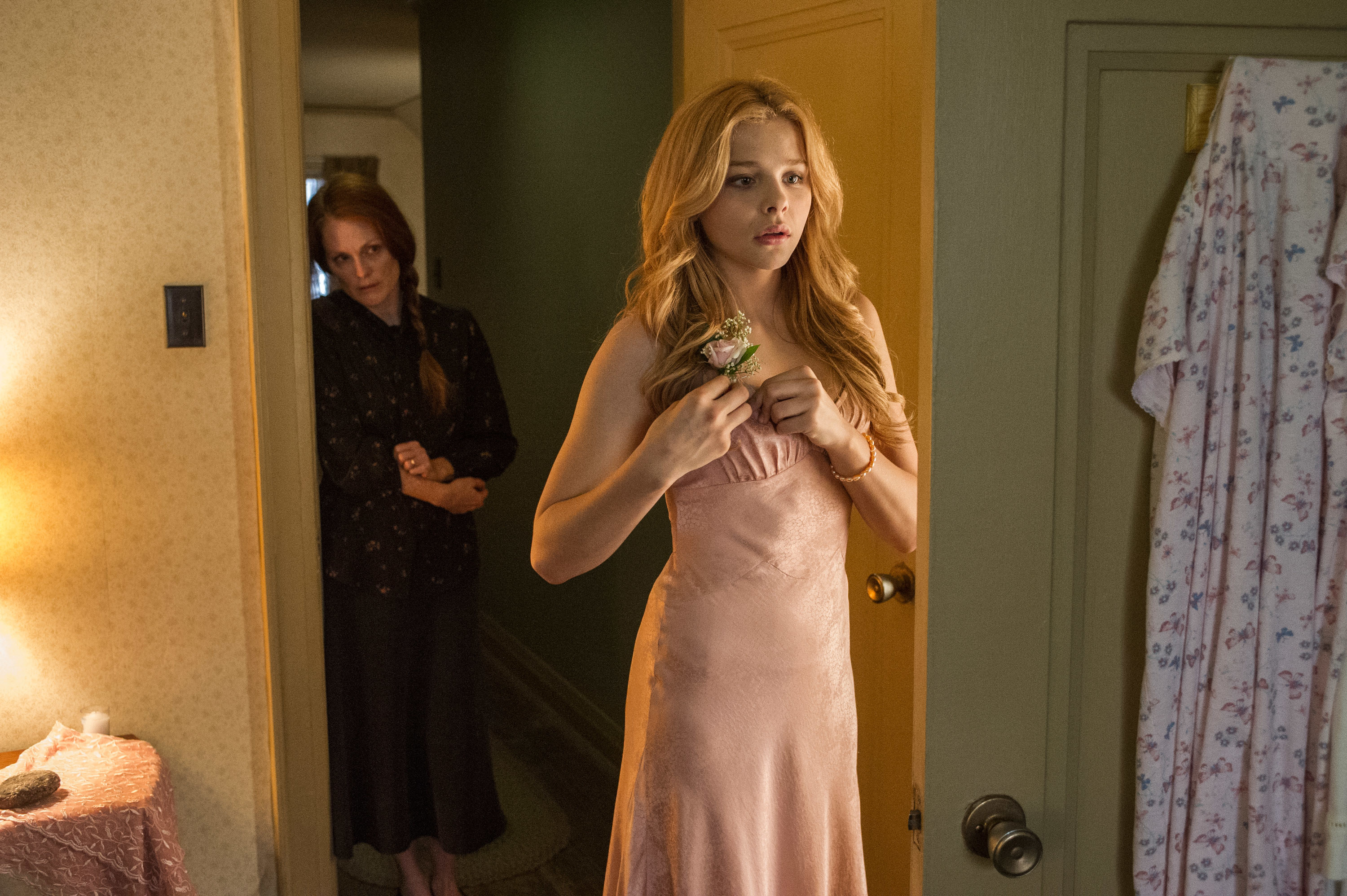 It ends badly for everyone, but I appreciate this look's simplicity. It's pretty, you can dance in it, and it looks great with a crown: What's not to like? (That '70s prom tux. That's what.)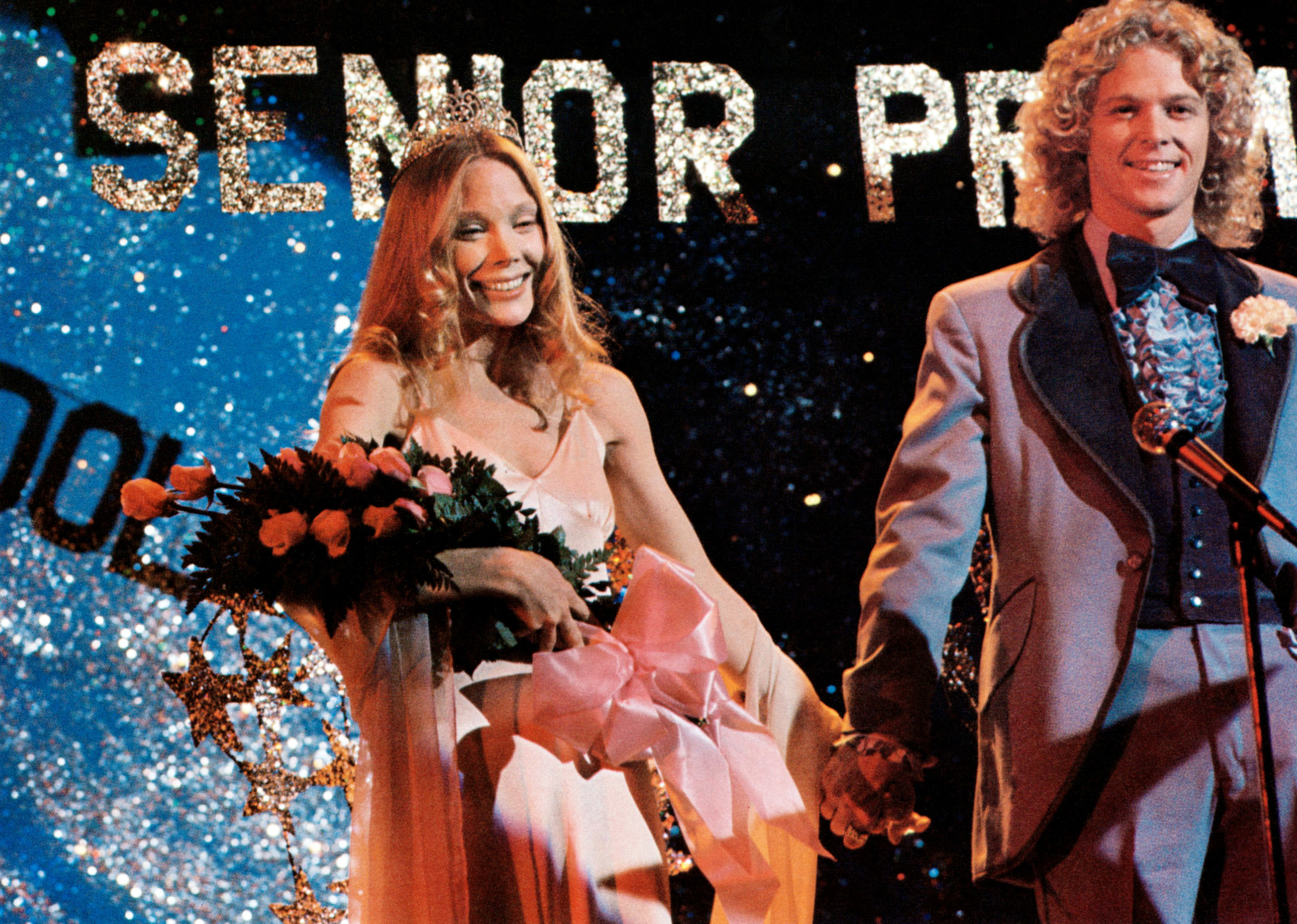 2.
Bianca Stratford's hot pink tutu look from 10 Things I Hate About You.
Folks, it's time for some separates. The crop top + big skirt was a huge prom trend when I was in high school, though I never saw it executed with a floor length tutu, unfortunately.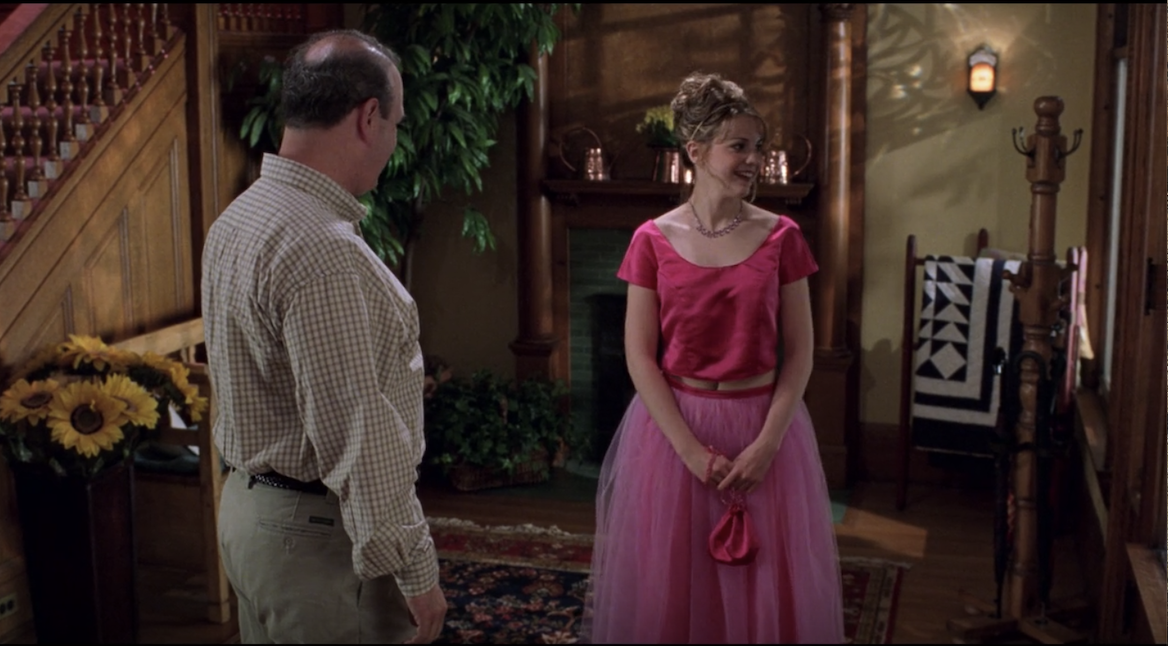 The thin silver headband doesn't quite match with the rest of the look (not that that's inherently a problem; it's just, the rest of this look matches).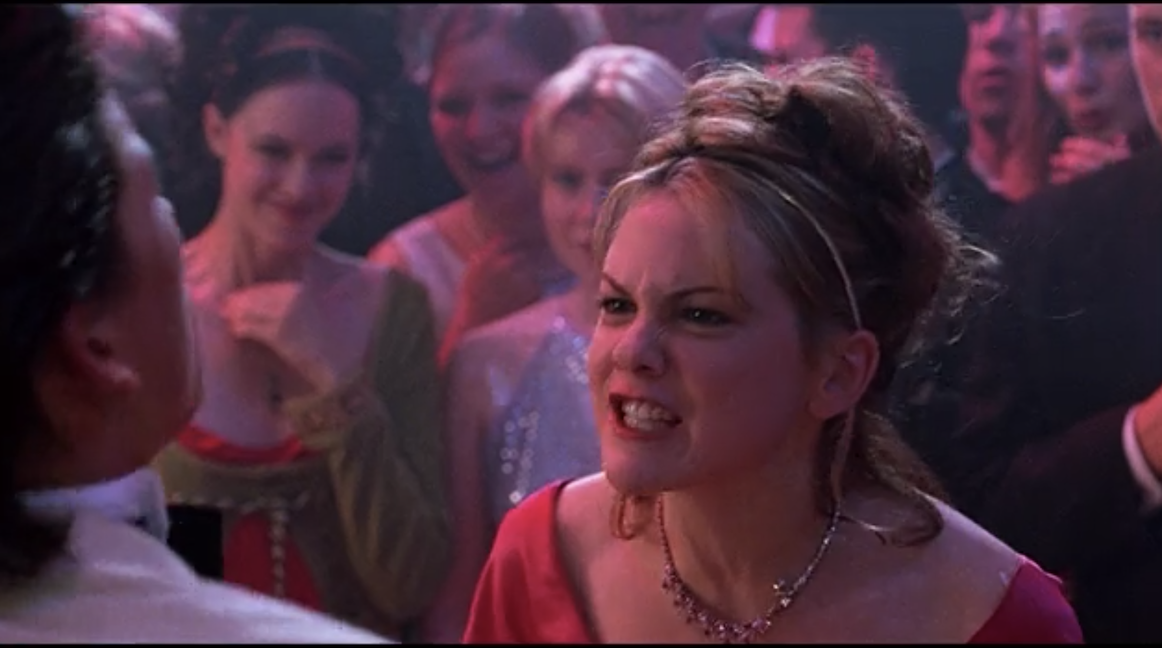 And now, the moment you've all been waiting for, the culmination of it all, the crème de la crème of the prom genre, my number-one pick for the best onscreen prom dress...
1.
Cheryl Blossom's bombshell gown from Riverdale.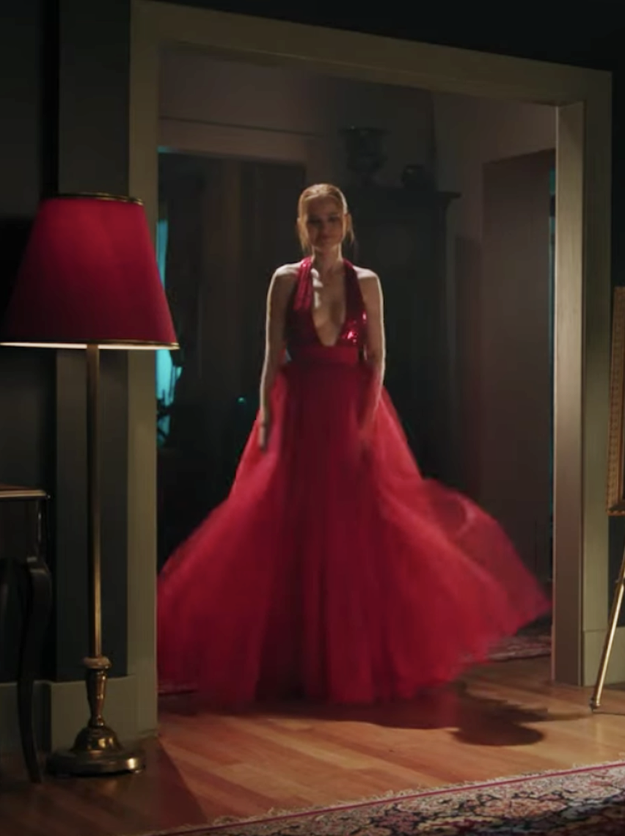 This dress delivers both in its overall impression and in its details. I love the back, and the bow at the waist is an unexpected (but welcome) nod to an earlier era of prom dresses.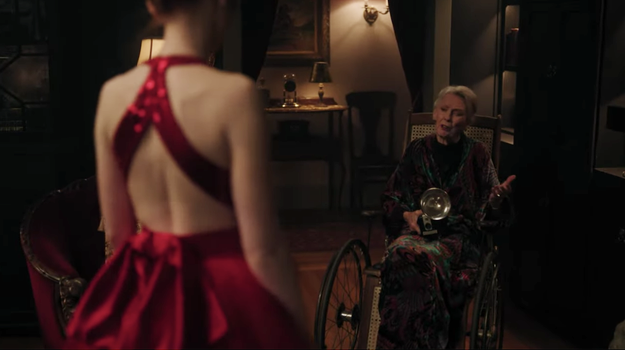 The drama of this look is exquisite, and not only because she's modeling it in her creepy family mansion. This is the dress you wear for tearful declarations of love, for accepting your Oscar, for getting interviewed before you enter the Hunger Games. Prom is built up, rightly or wrongly, as a big moment in a young person's life, and this dress — nay, this gown — is made for a Big Moment and is itself one.