Hey, remember the 2007 Disney movie Jump In! starring Corbin Bleu and Keke Palmer?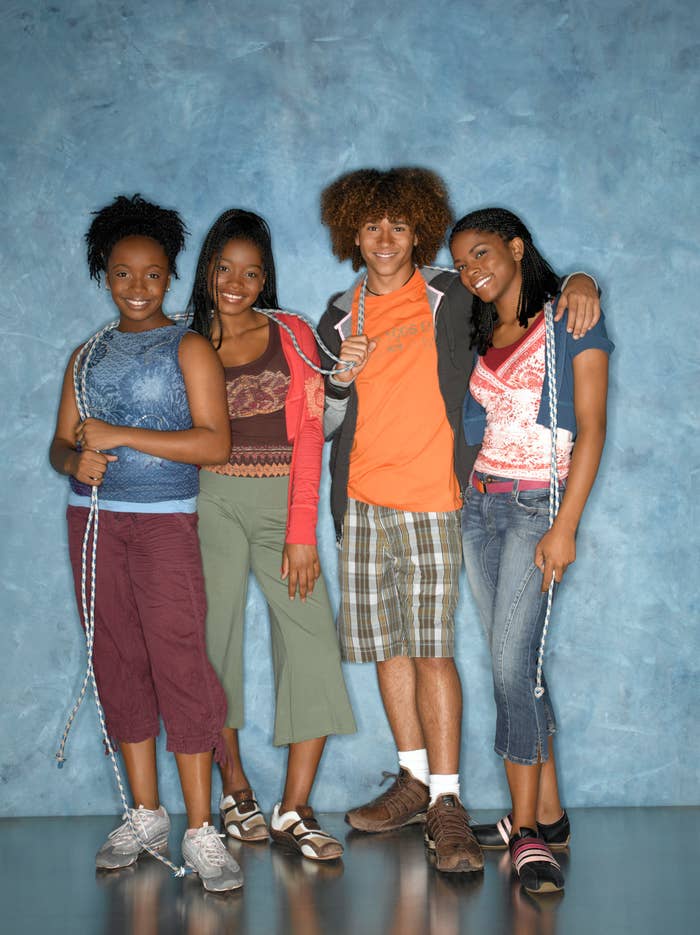 I loooved this movie (and that cutie Corbin Bleu), so I decided to rewatch it for the first time in 15 years! Follow along with me as I give you a play-by-play of the movie's key moments, and all my thoughts and feelings:
OH MY GOD, here we go!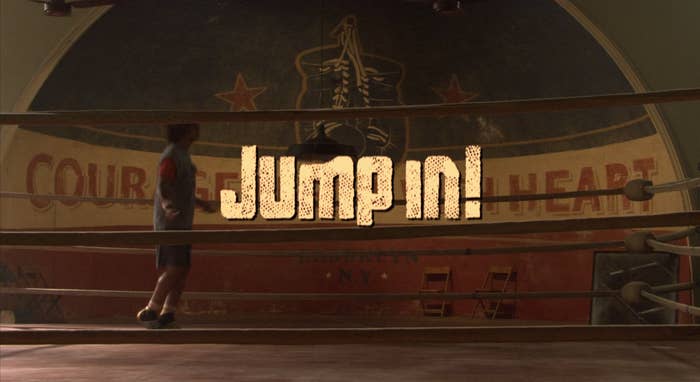 Izzy Daniels, played by Corbin Bleu, is an up-and-coming boxing champ in Brooklyn. Lovin' this parkour montage at the beginning.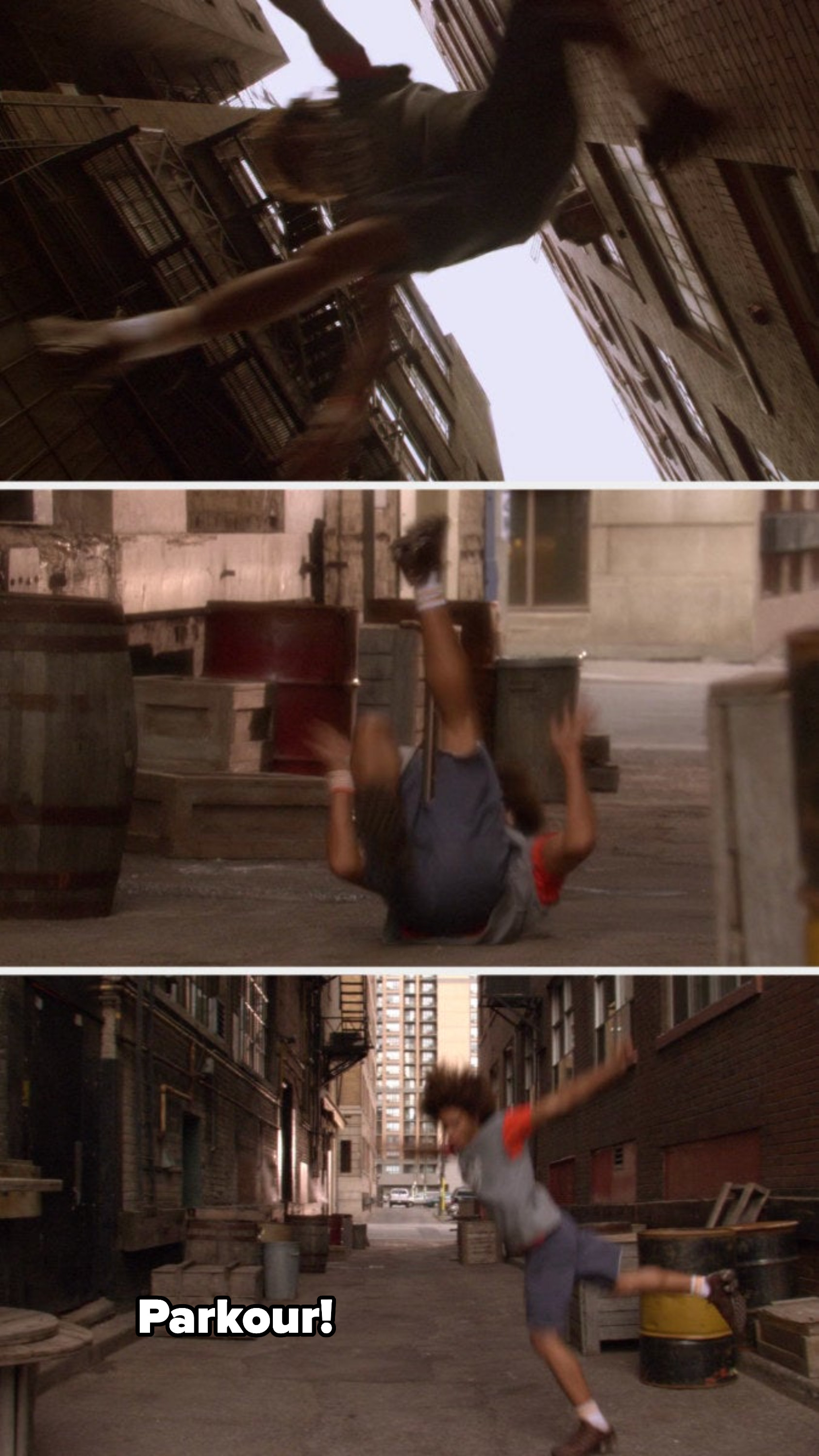 Oooop, he just interrupted Mary Thomas, played by Keke Palmer, and her friends while they practice double dutch for their upcoming regional competition. They want to make it to city finals!!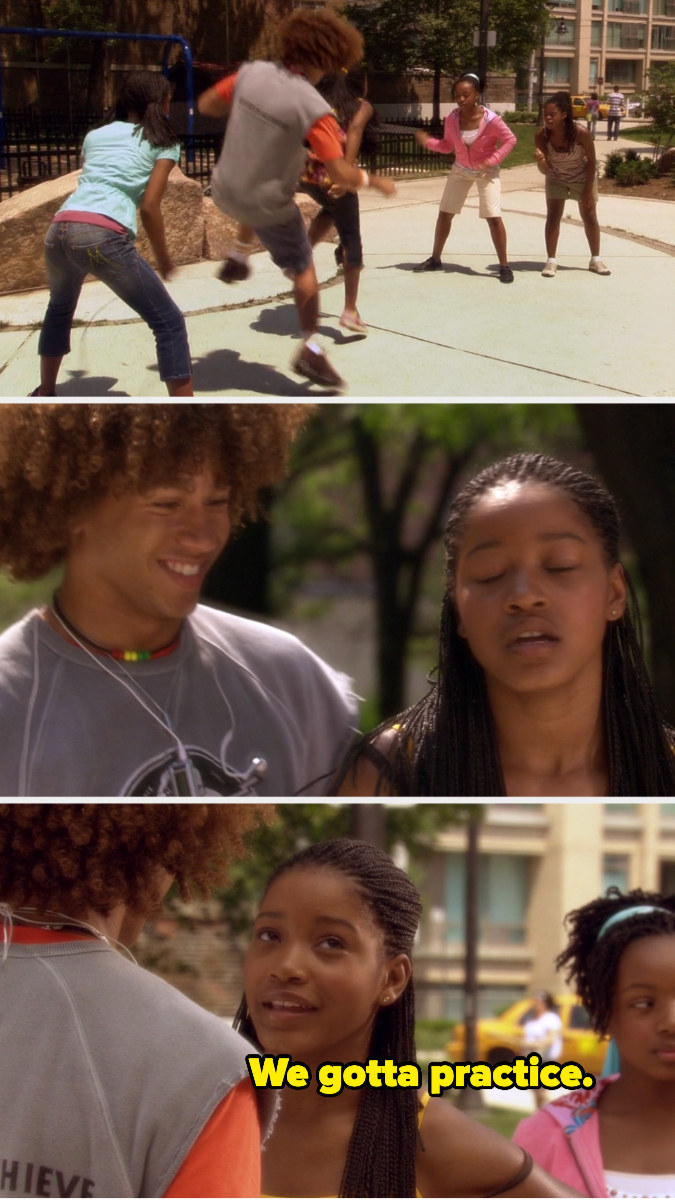 Yeaaah, it looks like someone might have a little crush on our boy Izzy.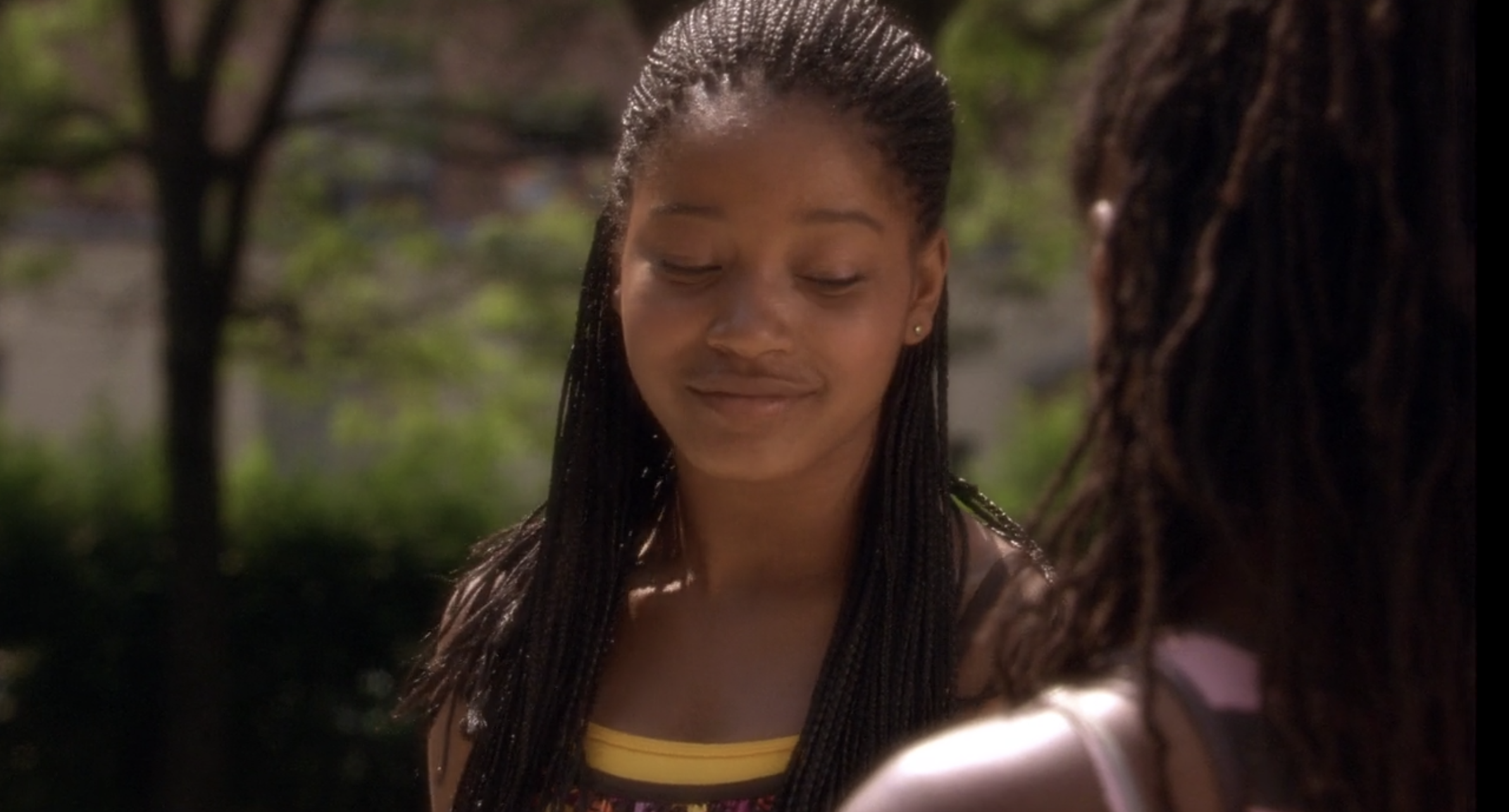 Now we've met Izzy's dad and little sister Karin. His dad was a talented boxer back in the day and has high hopes for Izzy's boxing career. We also learned that Izzy's mom is no longer around.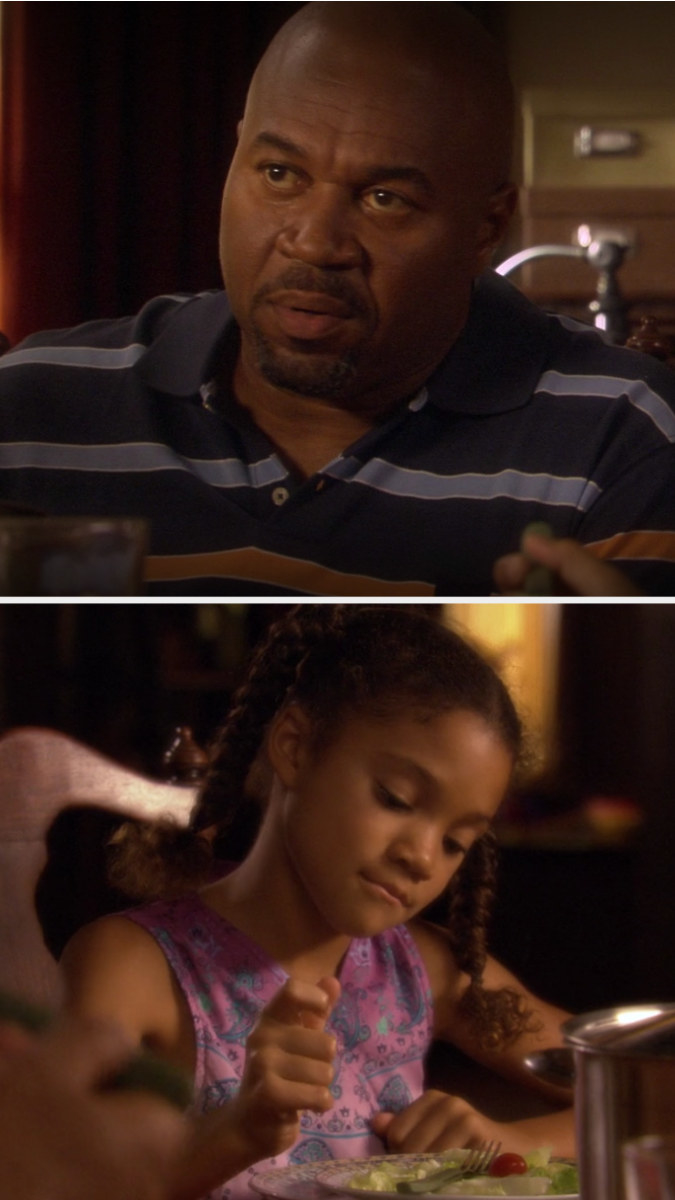 OMG, Izzy's one match away from going to the Golden Gloves event, which sounds quite prestigious. And yes, his dad does seem to own the gym Izzy trains at.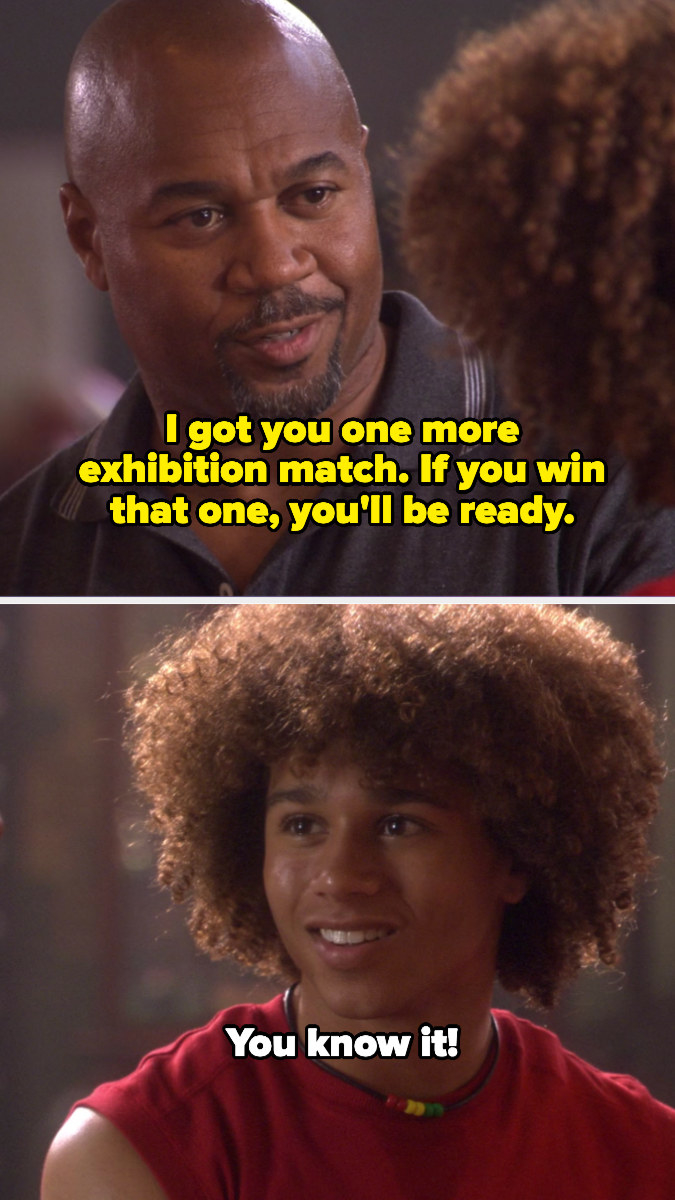 Enter: Tammy. She's about to show these boys what the heck is up!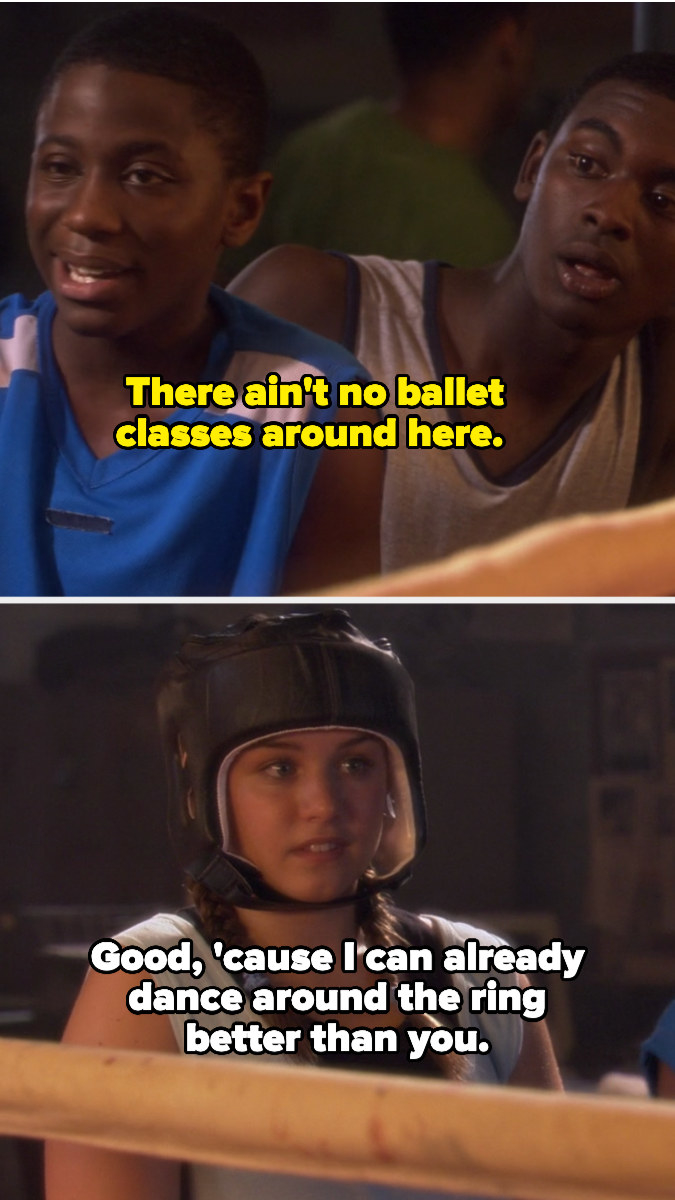 Sparks are FLYING.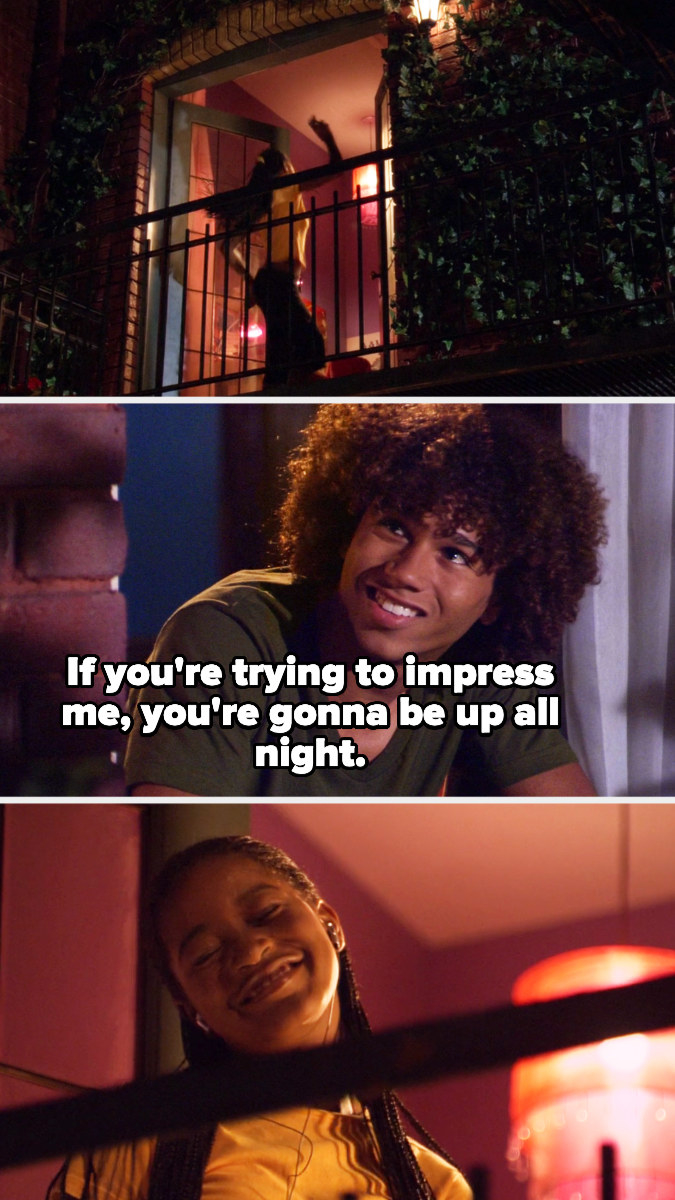 Welp, Izzy just got roped (haha, get it?) into taking his little sister to the double dutch competition.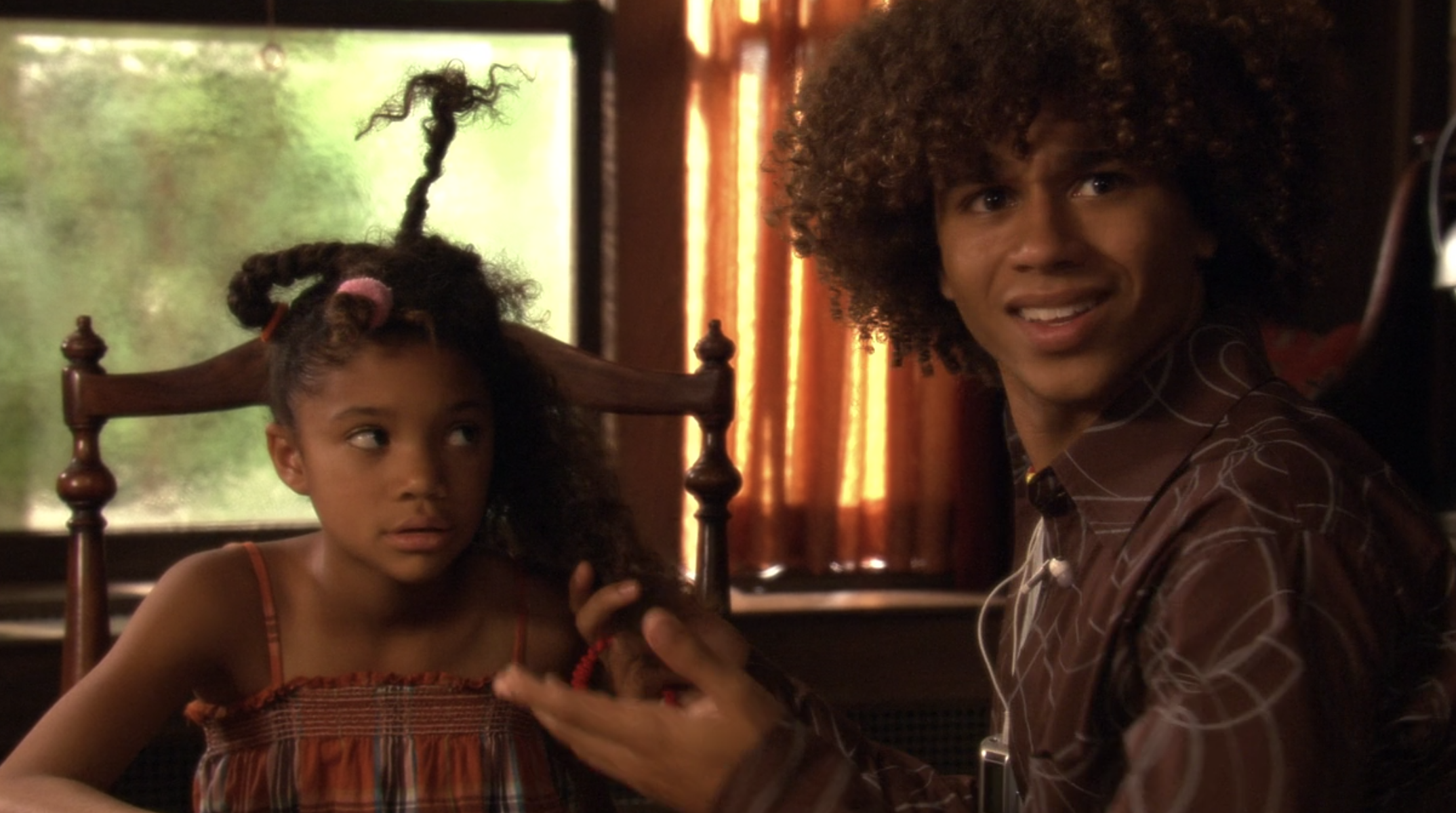 OMG, it's Big Rodney, the neighborhood bully, who also happens to be Izzy's competition at the upcoming exhibition match.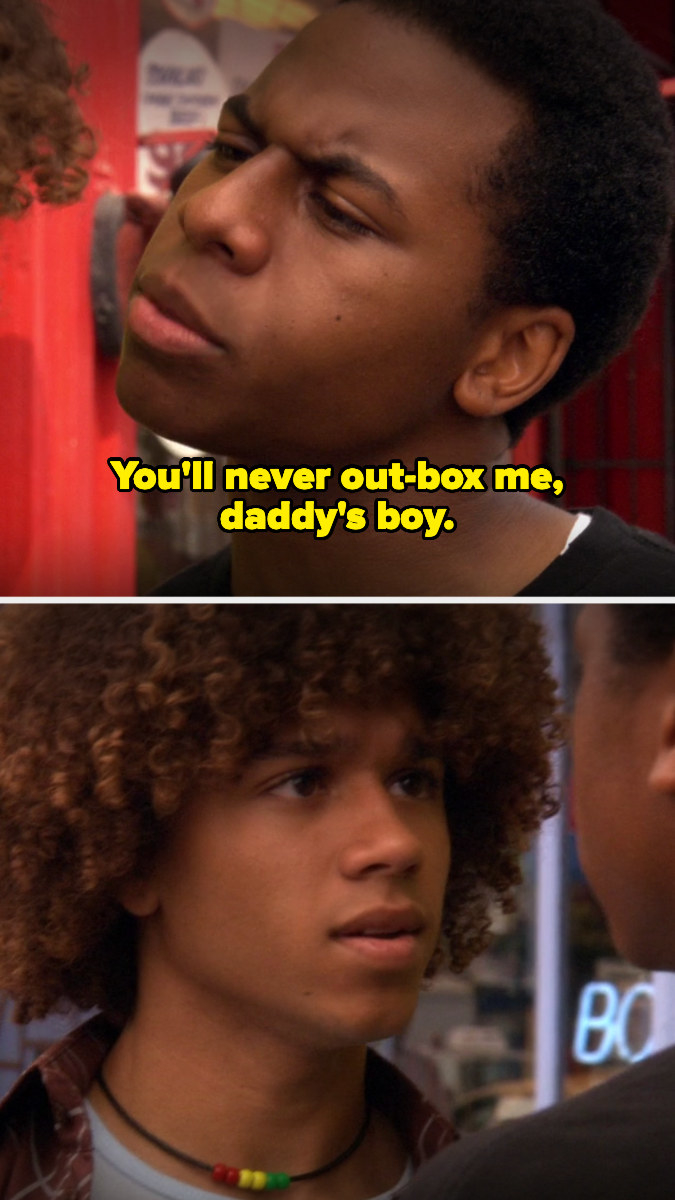 Aww, Mary's pretty nervous for the competition. But she's both shocked and surprised to see Izzy there.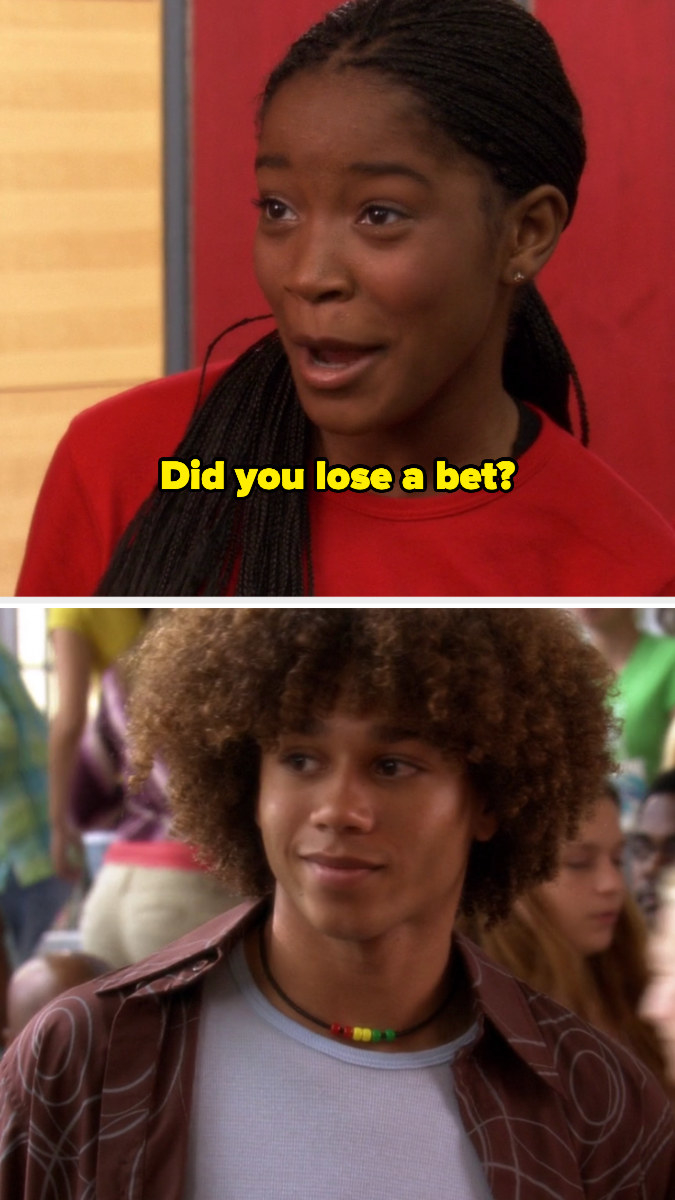 Oh no, it's the rival team, the Dutch Dragons!!! Here comes some double dutch drama.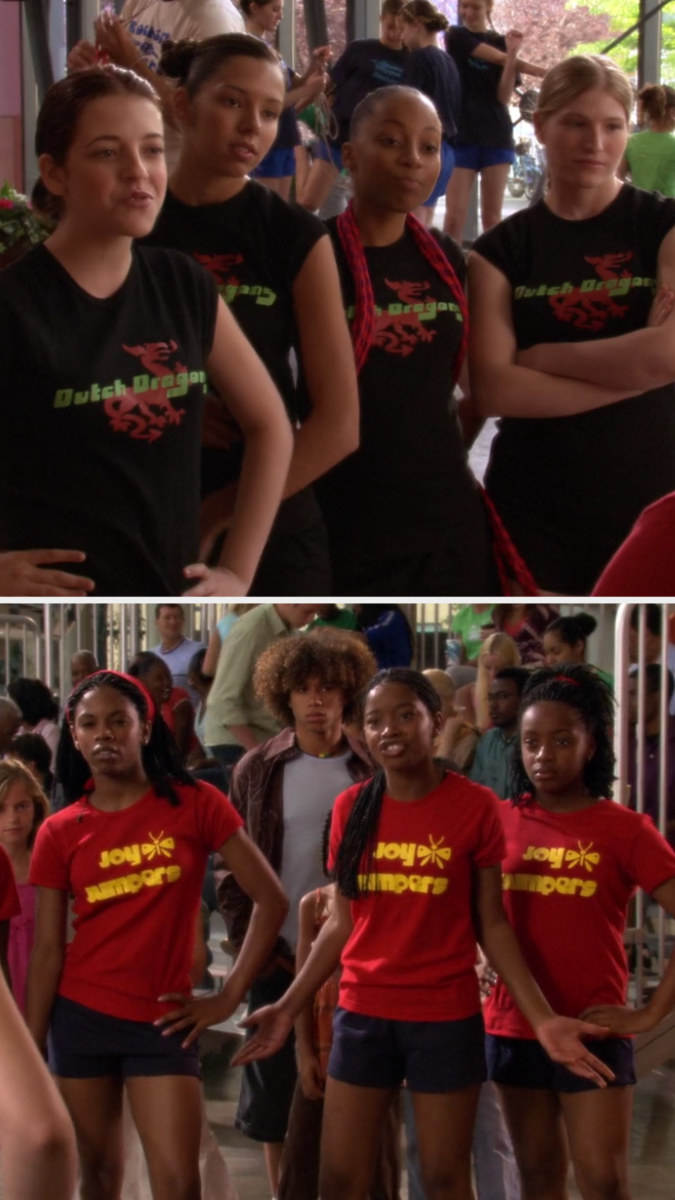 The competition is fierce, and it has Izzy feeling some type of way.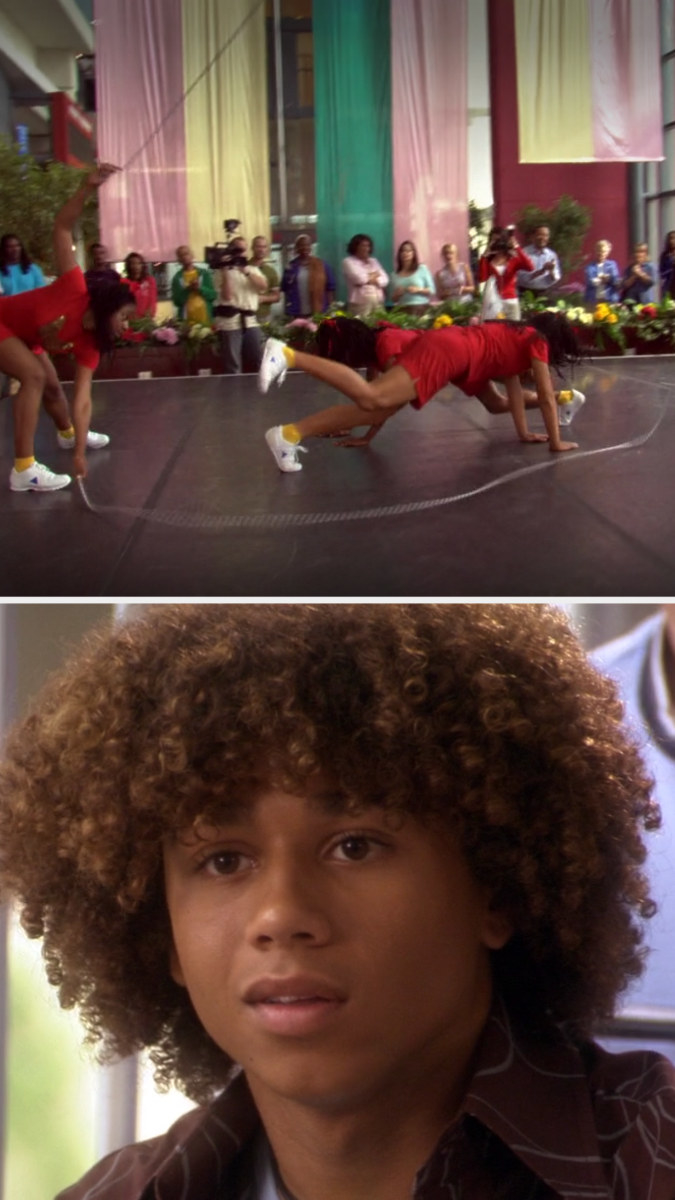 Mary and her team got fourth place, but they still qualify for city finals! Of course the mean girls won the trophy. Ugh.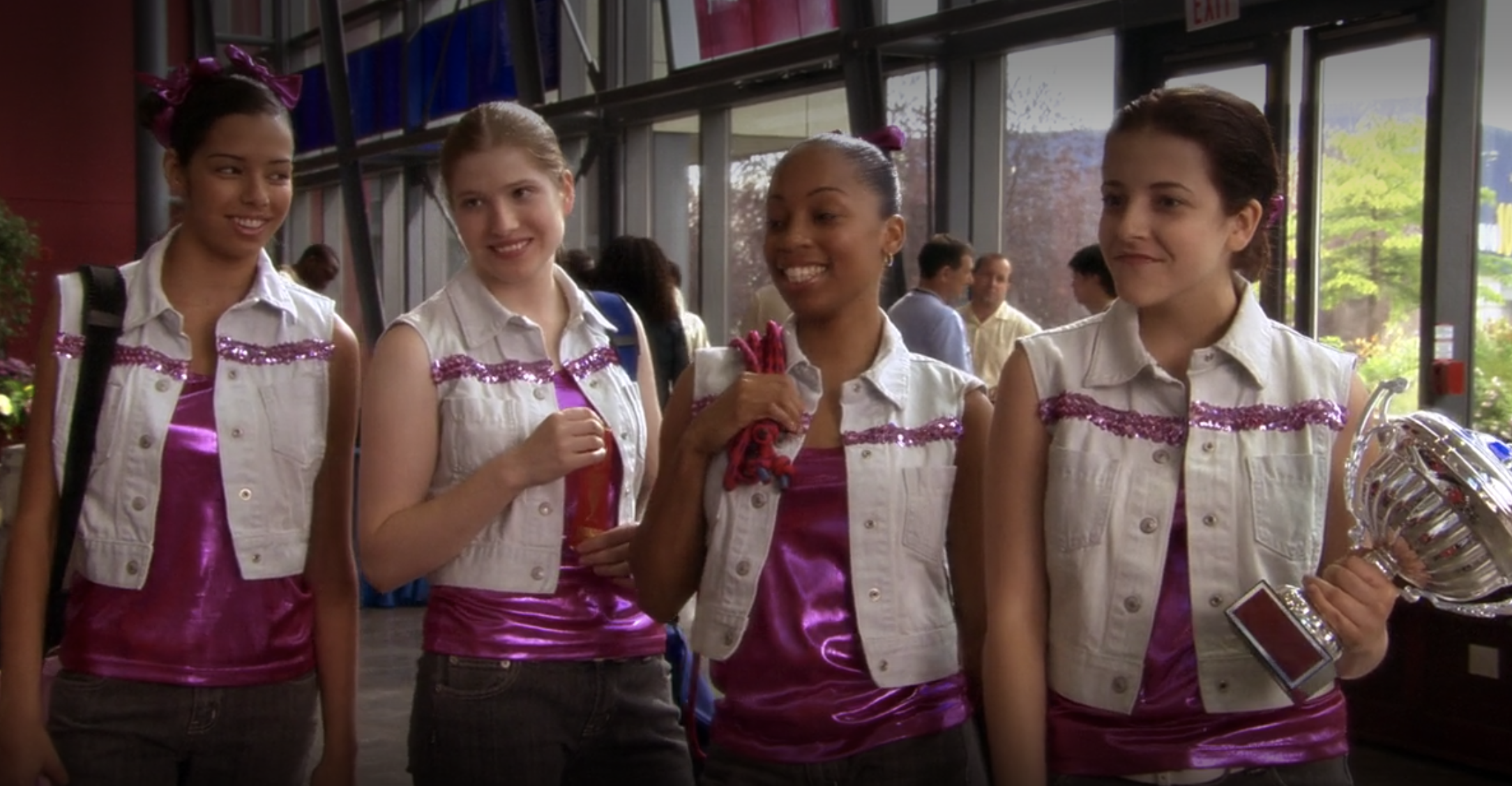 Yikes, there's some tension on the team.
Oh man, looks like Rodney might act up because his home life has some issues. Poor guy.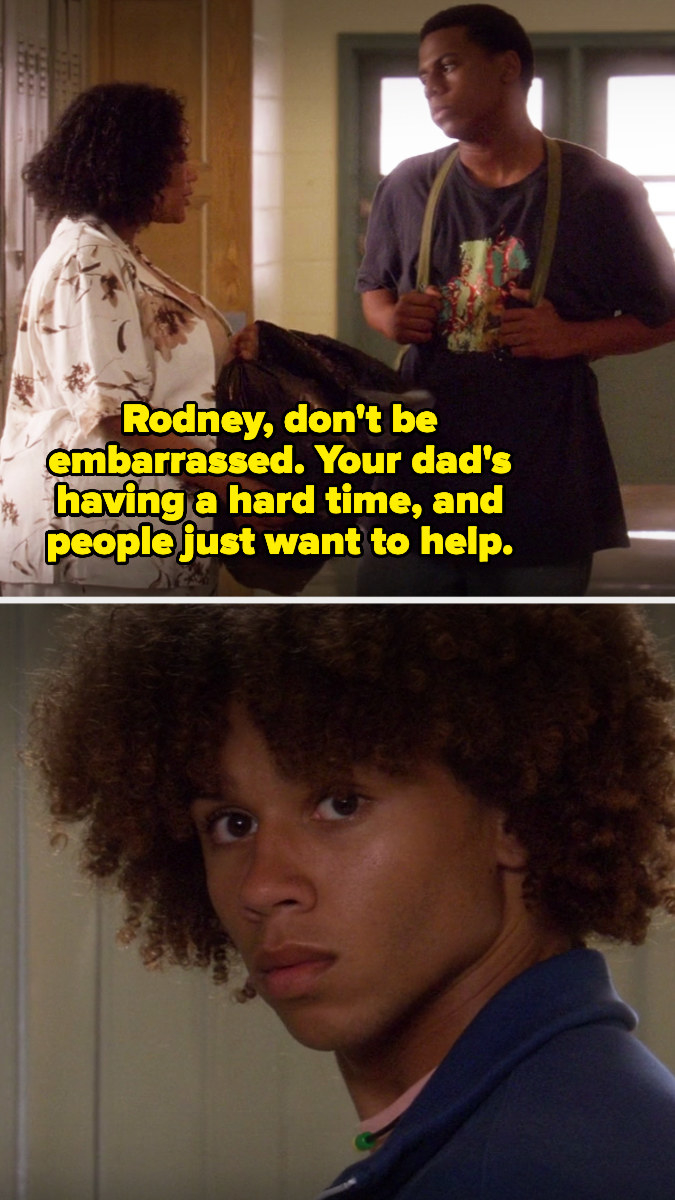 It's time for the exhibition match!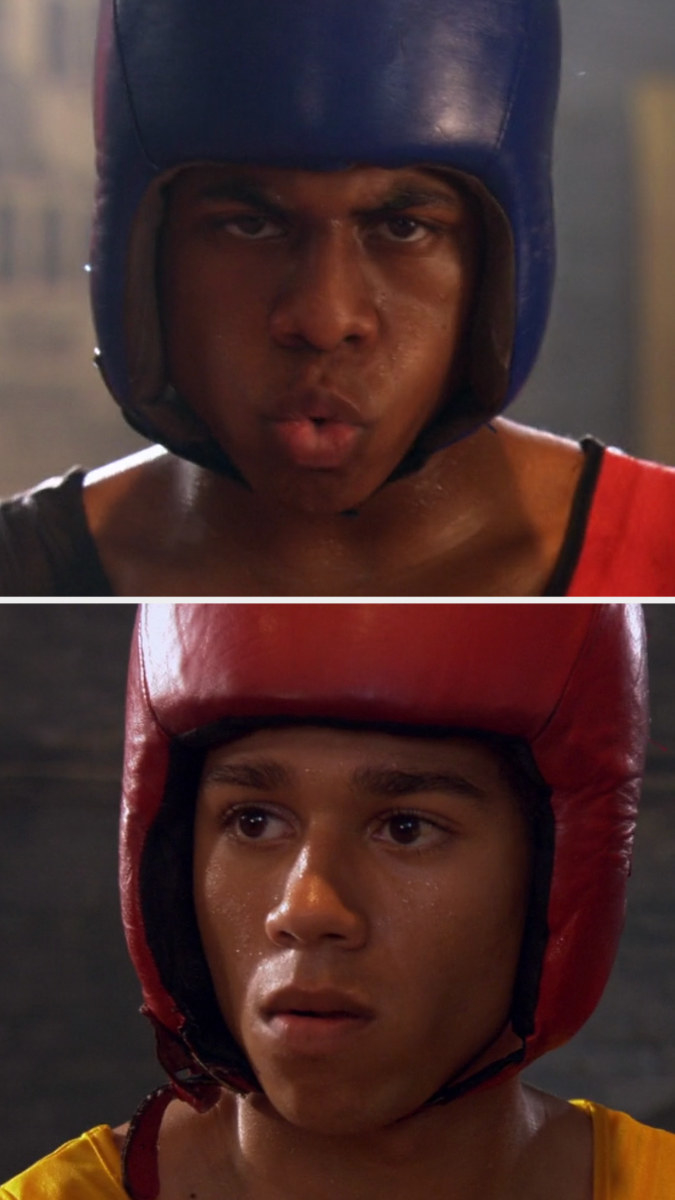 Izzy won!! But Rodney looks really sad, so I feel bad.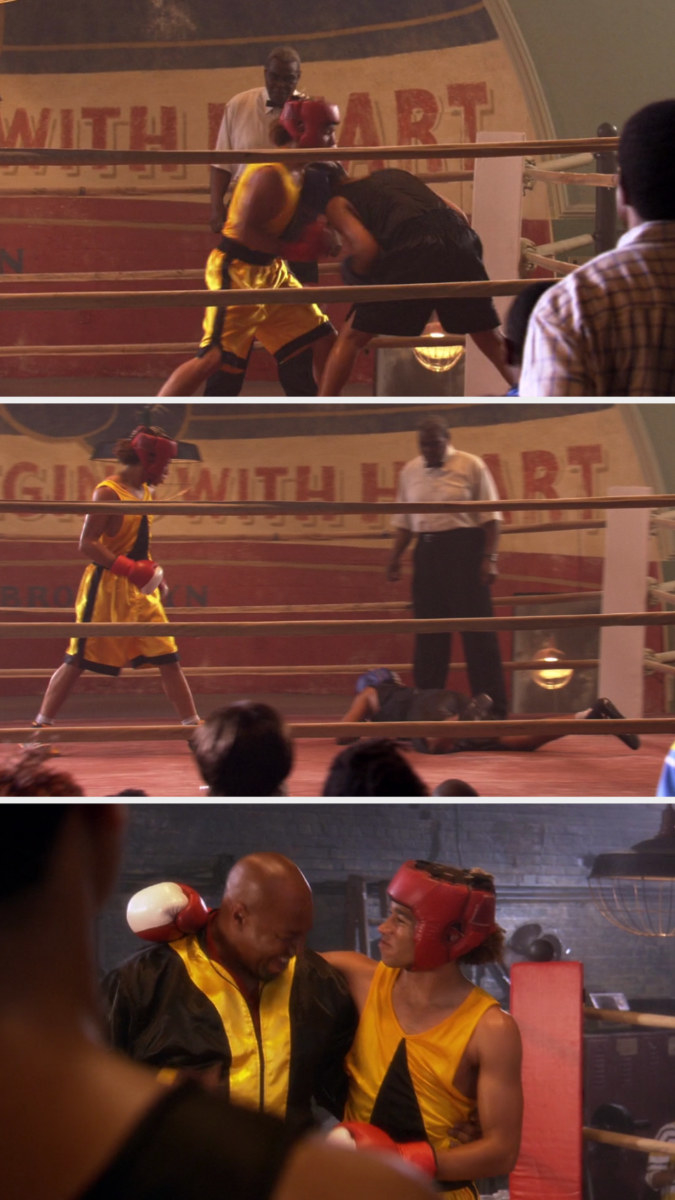 Izzy took the clothes that Rodney threw out and left them on his doorstep. He's a good egg.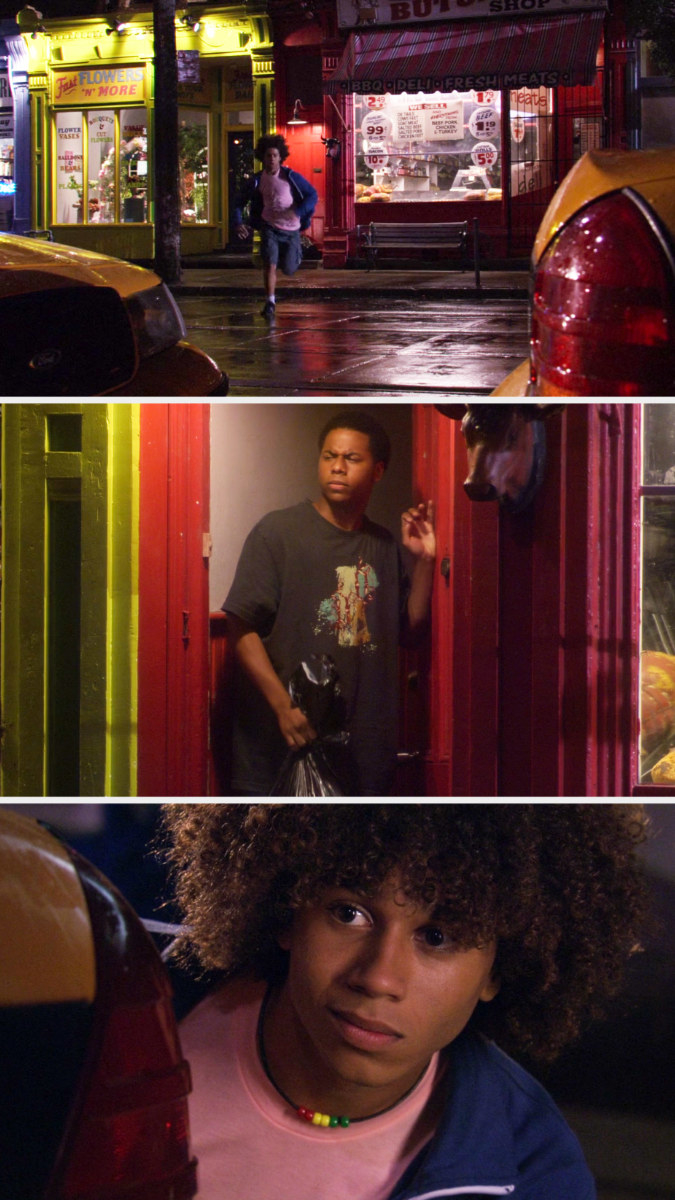 Looks like Mary's double dutch team is one person short.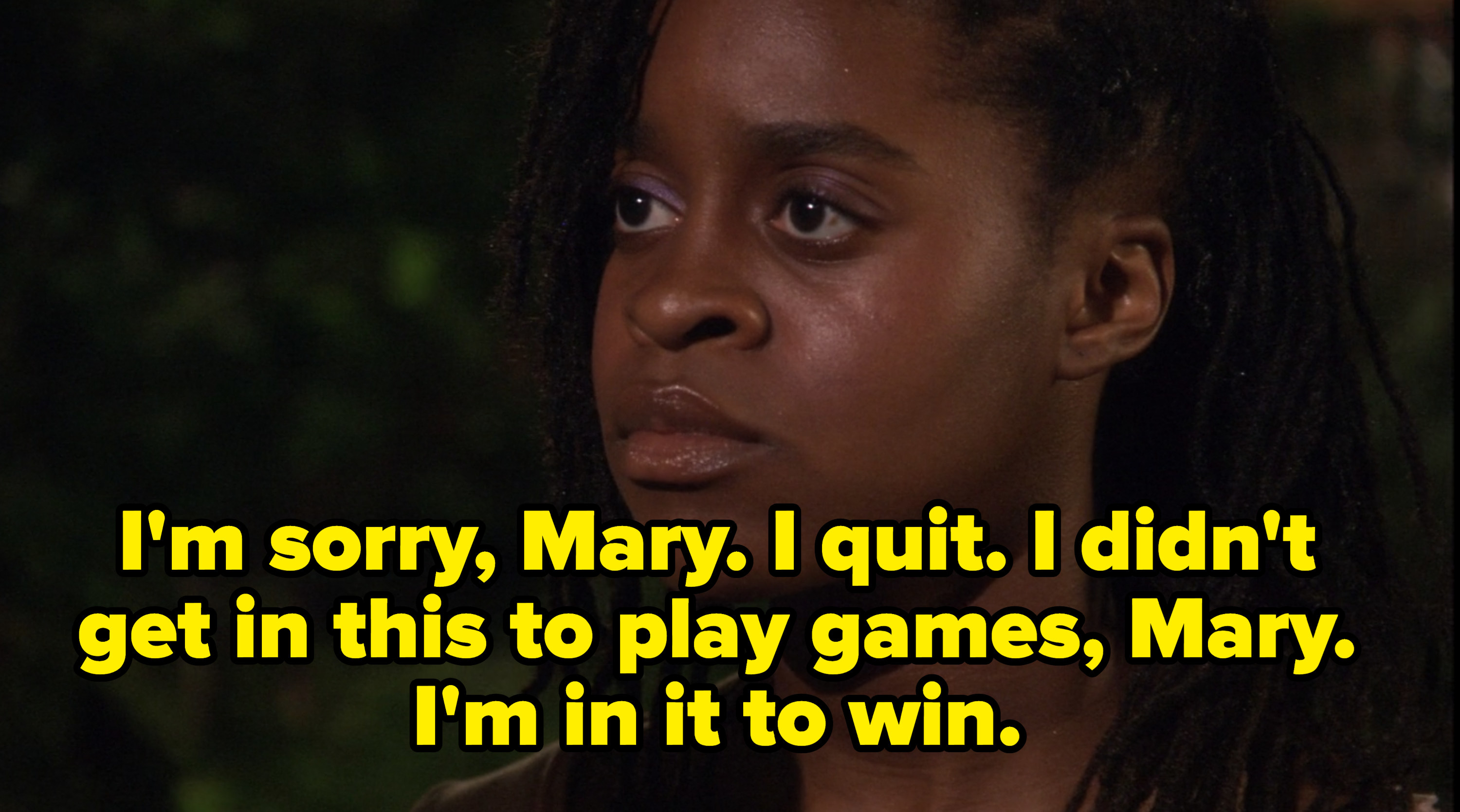 Rodney wants to square up AGAIN!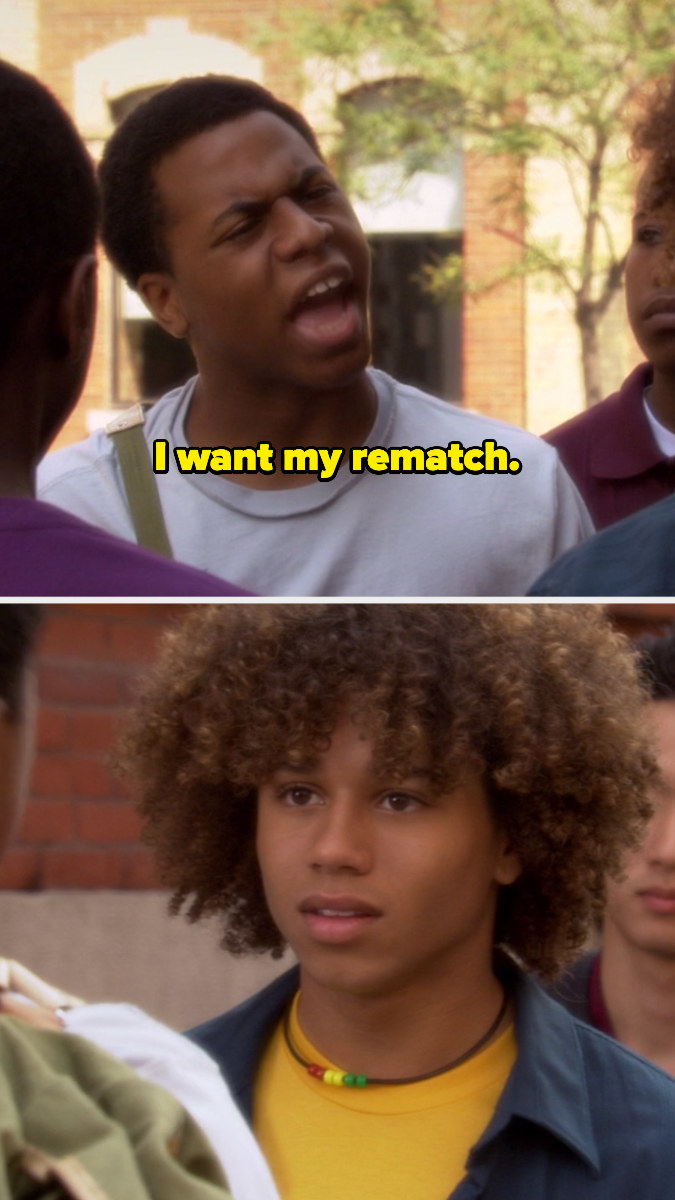 They need a fourth jumper for their team!!! Come on, Izzy.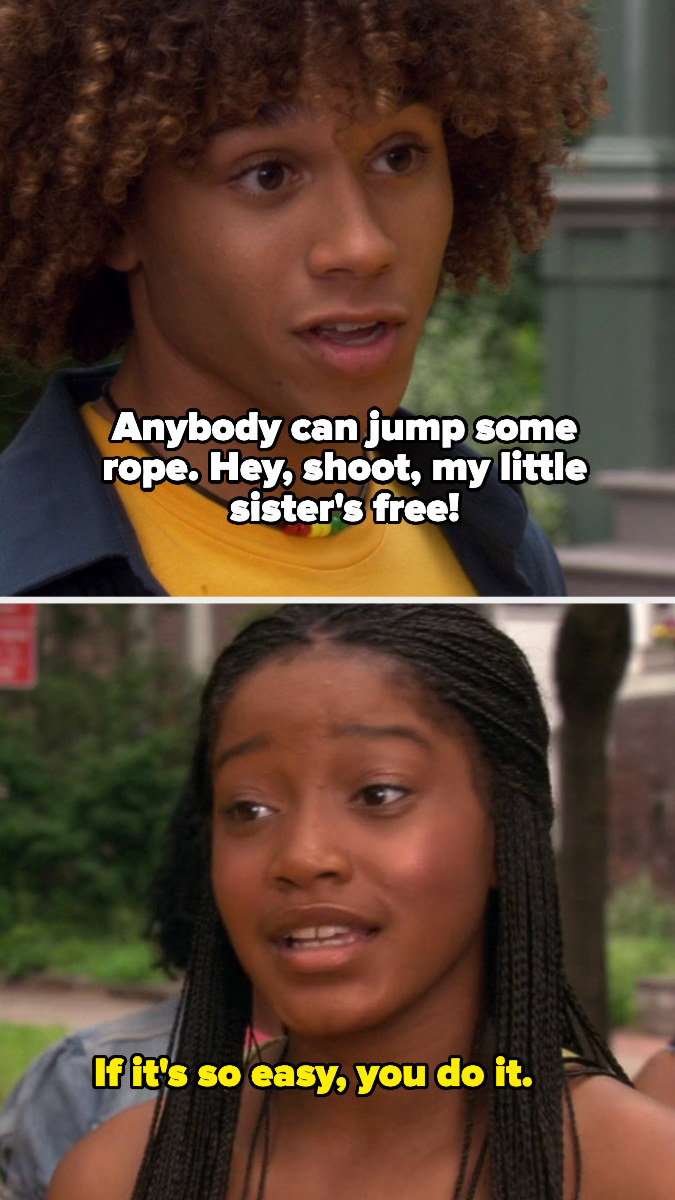 Izzy's got moves!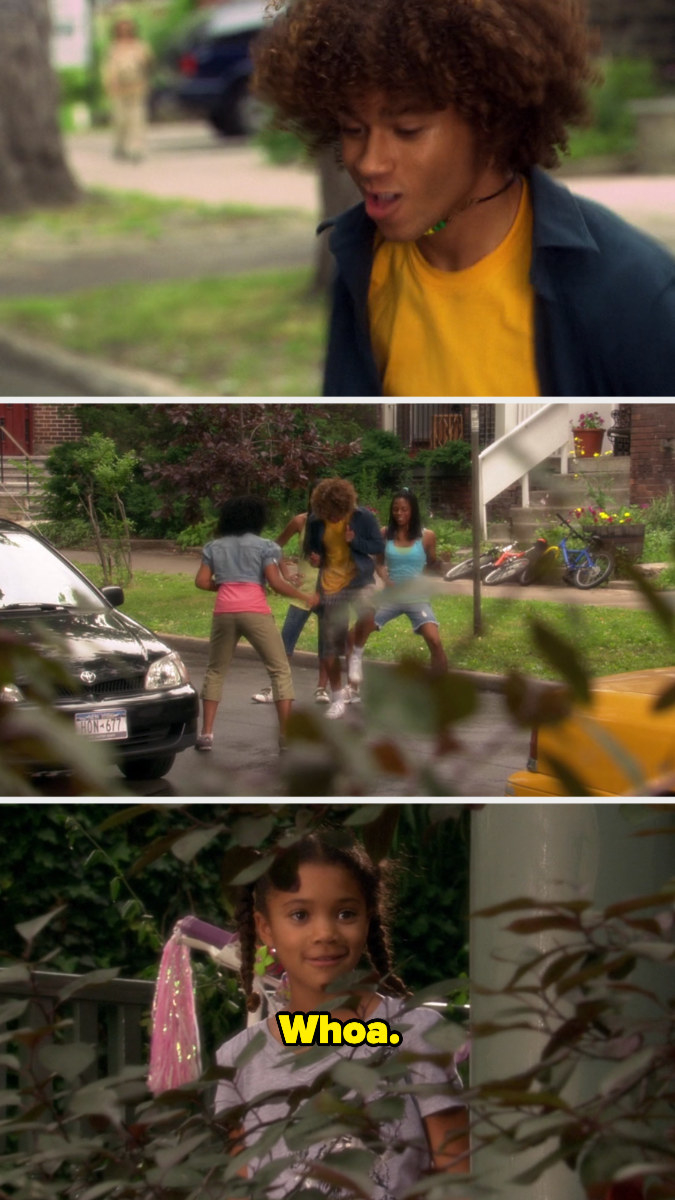 The girls want Izzy to join their team, and he's being a baby about it.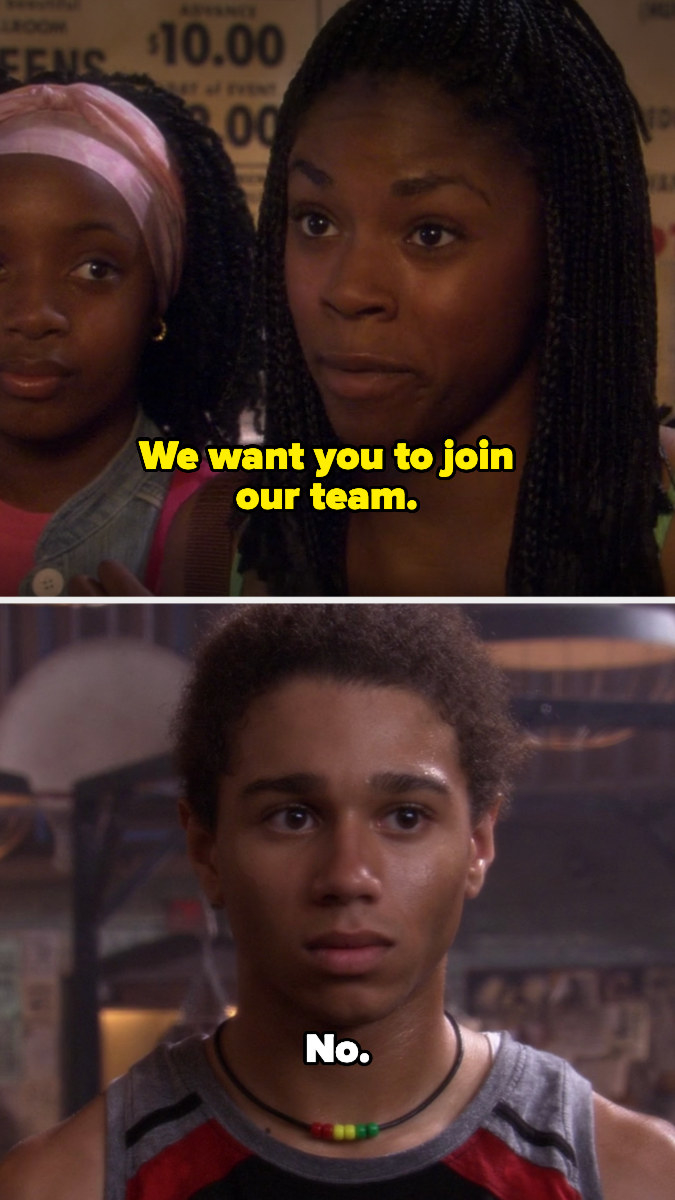 Sneaky!! They're asking Izzy to fill in for their team. Mary just needs some convincing.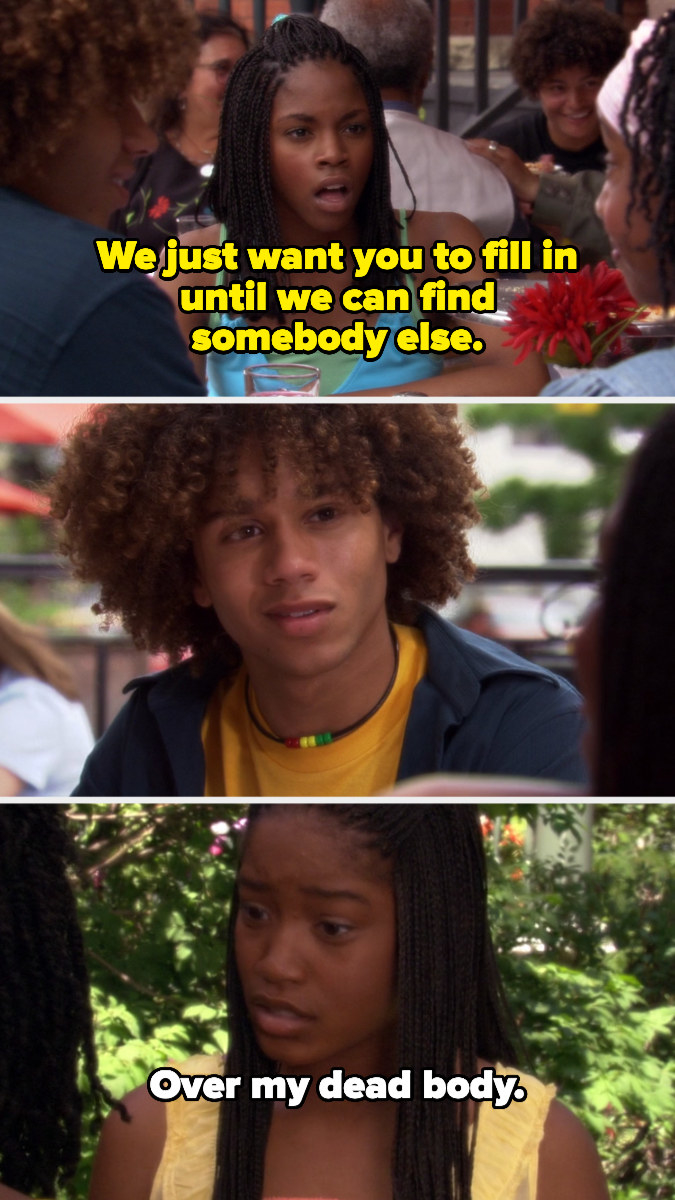 OK, she's convinced.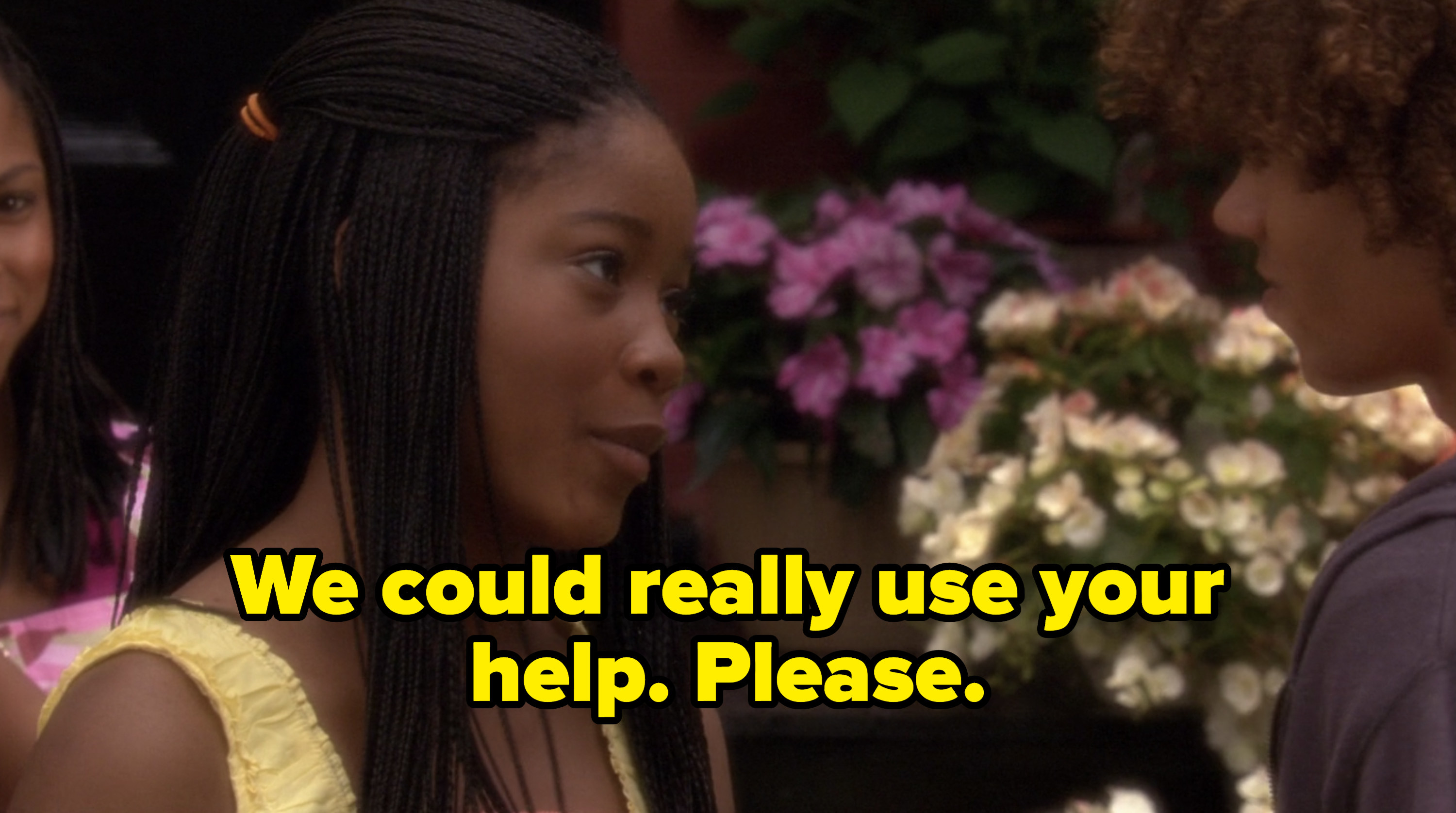 Montage!! Izzy's getting pretty good.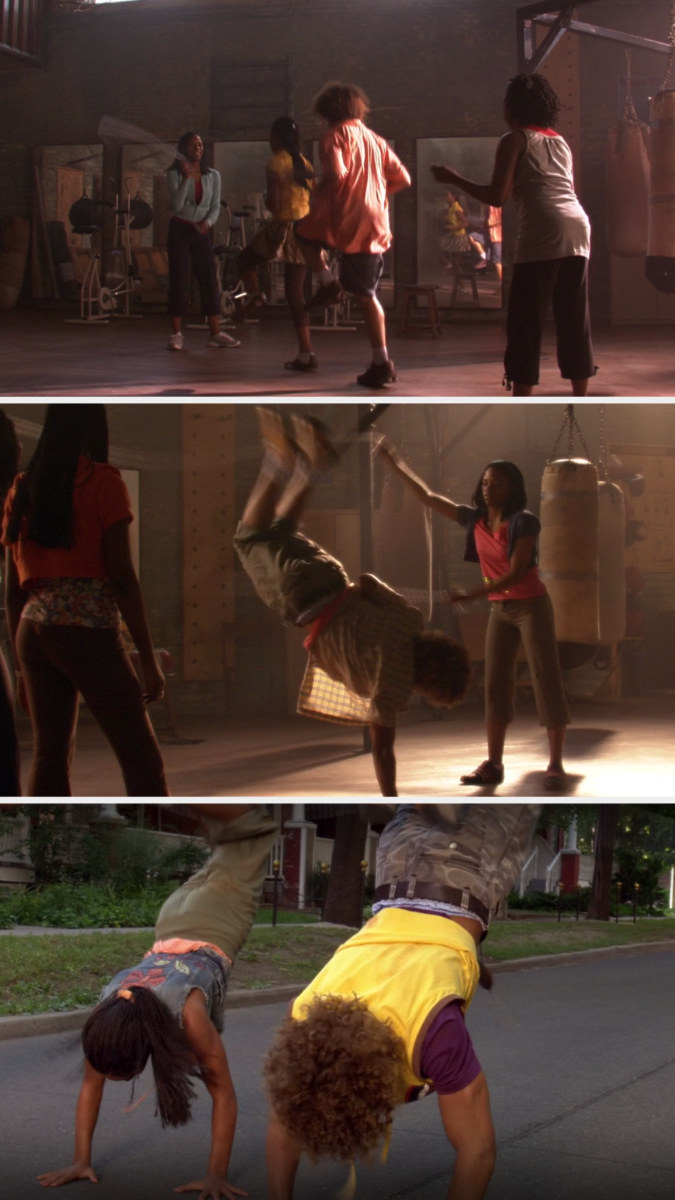 AH! Tammy has spotted the squad practicing double dutch in the gym!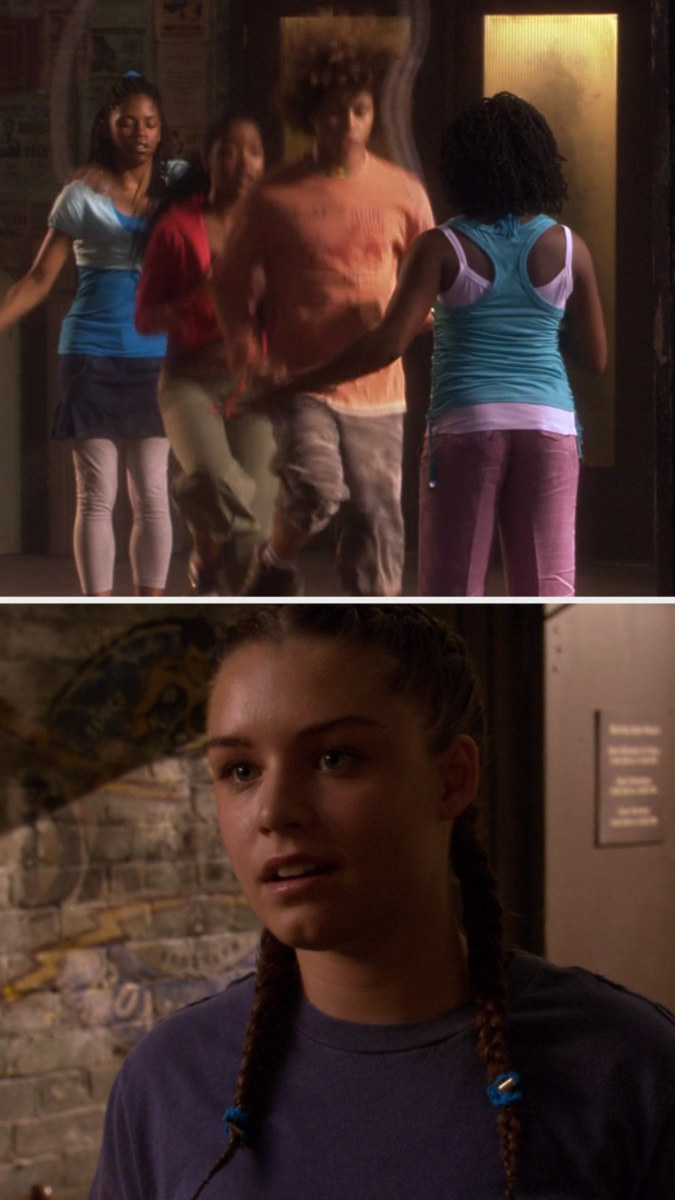 Izzy is exhausted and just lost a match to Tammy. She was NOT chill about it.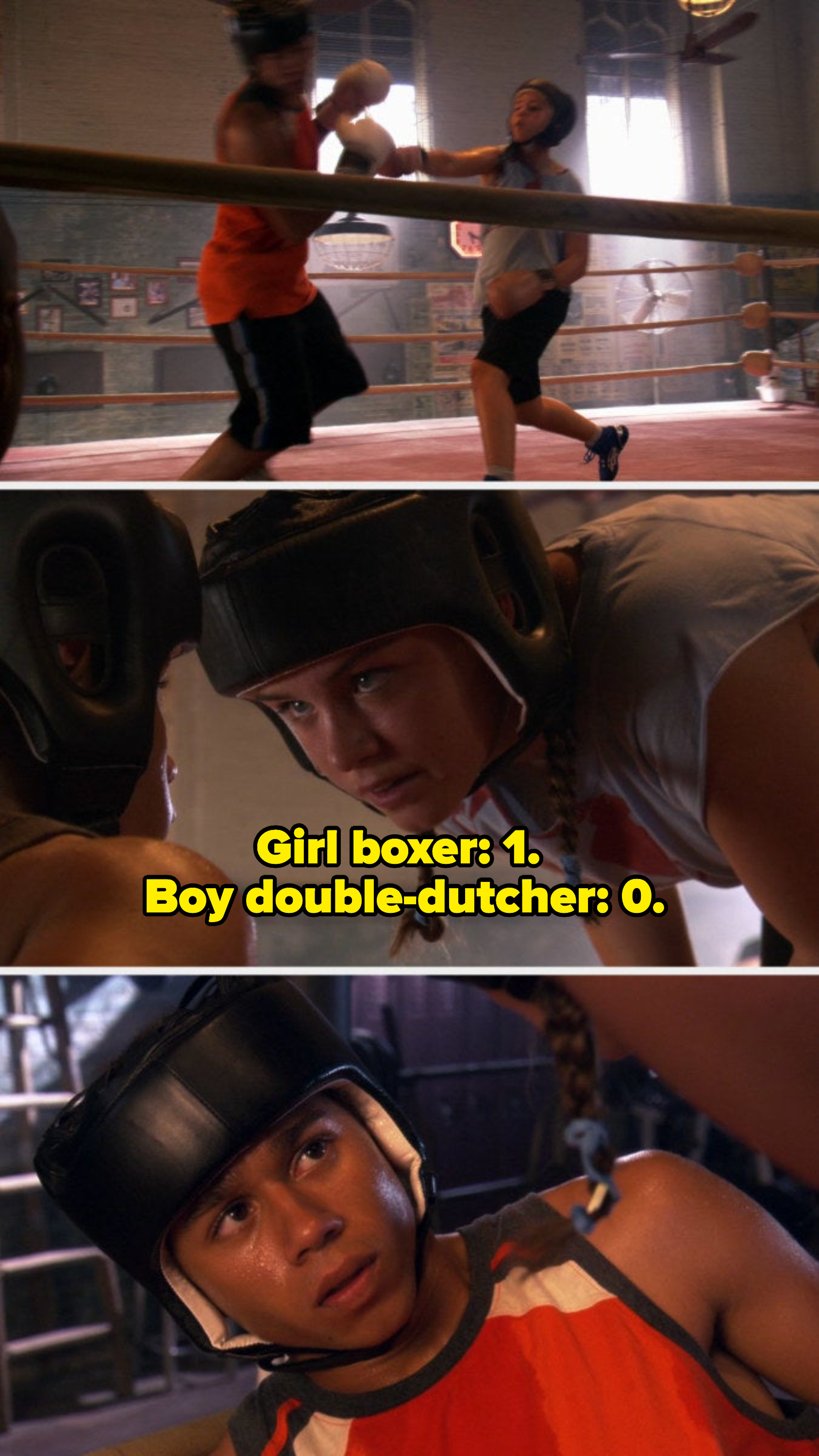 You tell him, Tammy!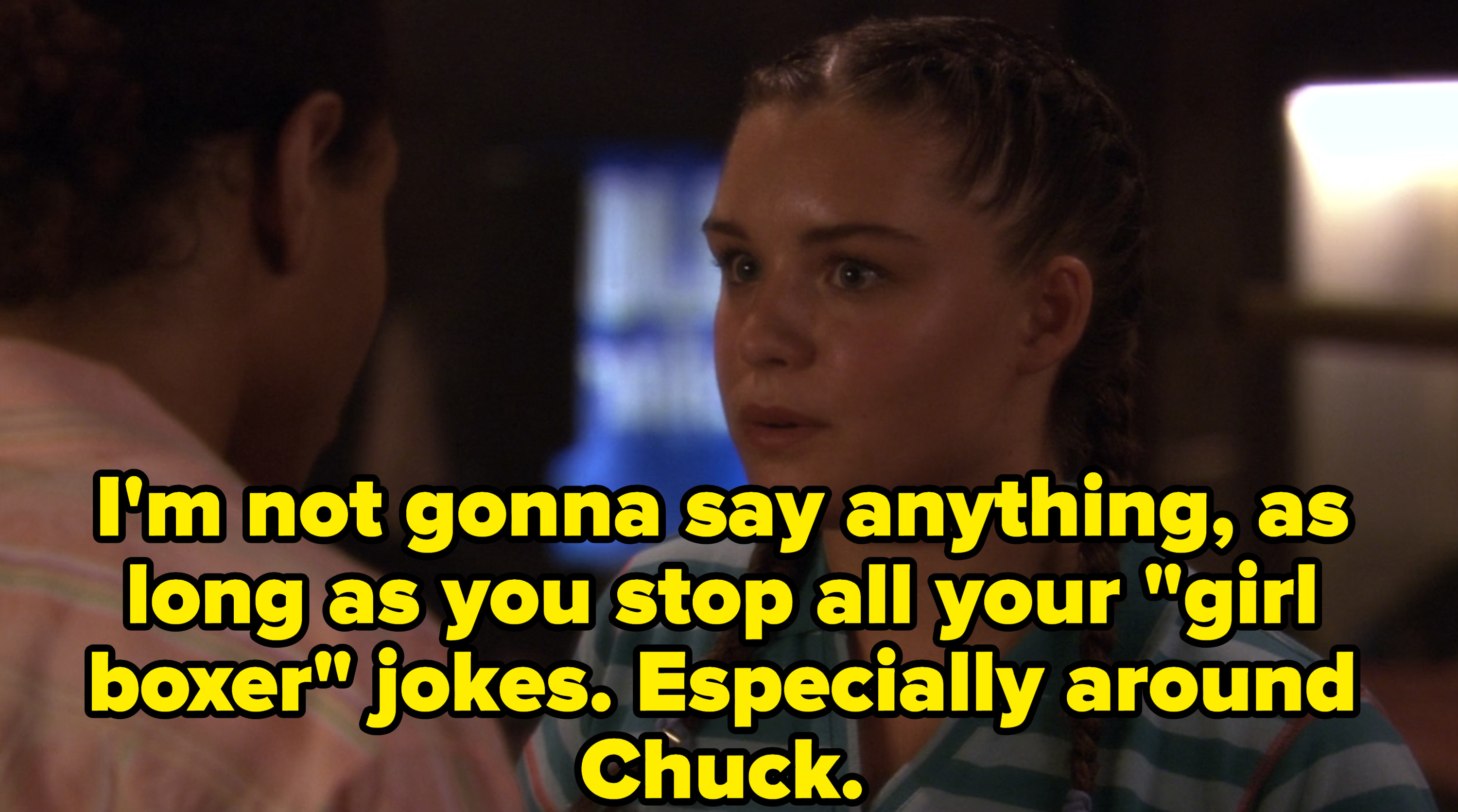 Oh snapppp. Izzy just told Mary her routine is boring and they need to try something new!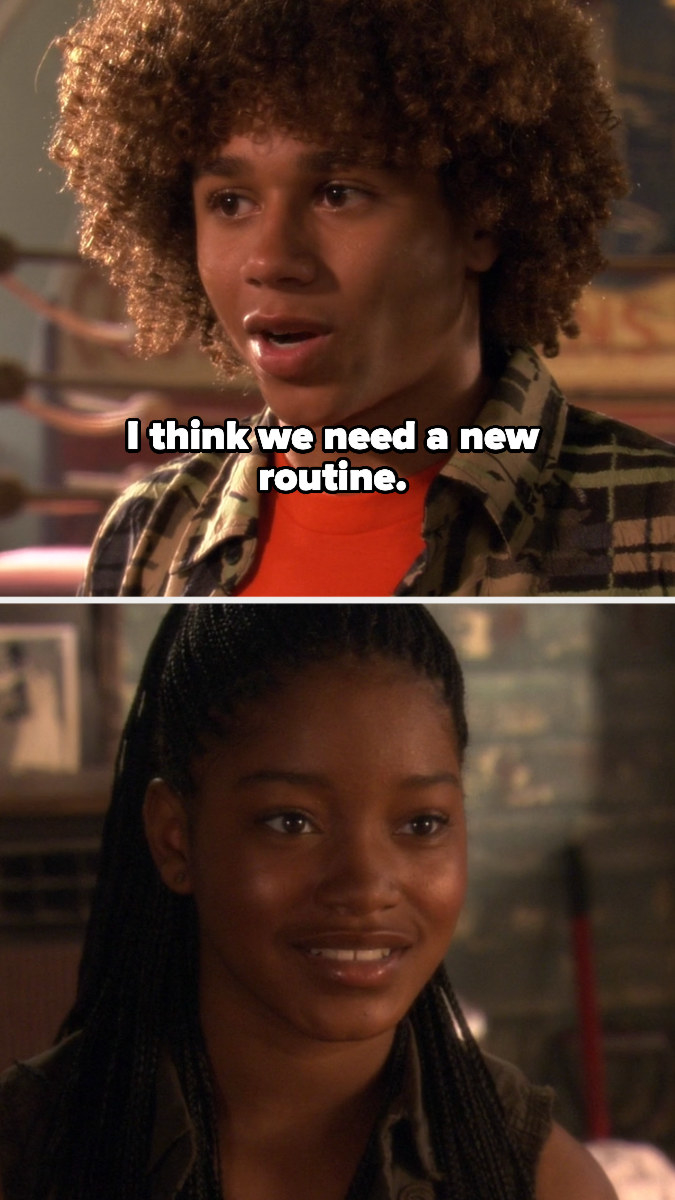 Time to get some inspiration from kids in the neighborhood.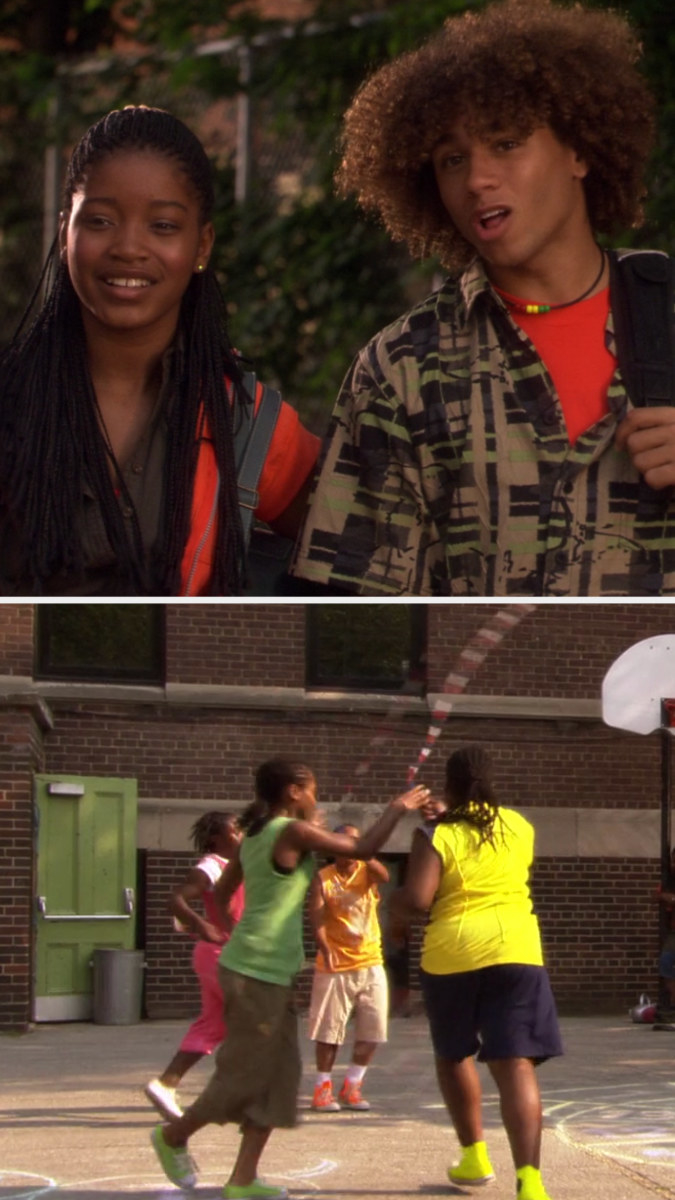 Rodney decided to get all aggressive out of nowhere, but Mary saved the day by dumping some conveniently placed ice water over his head.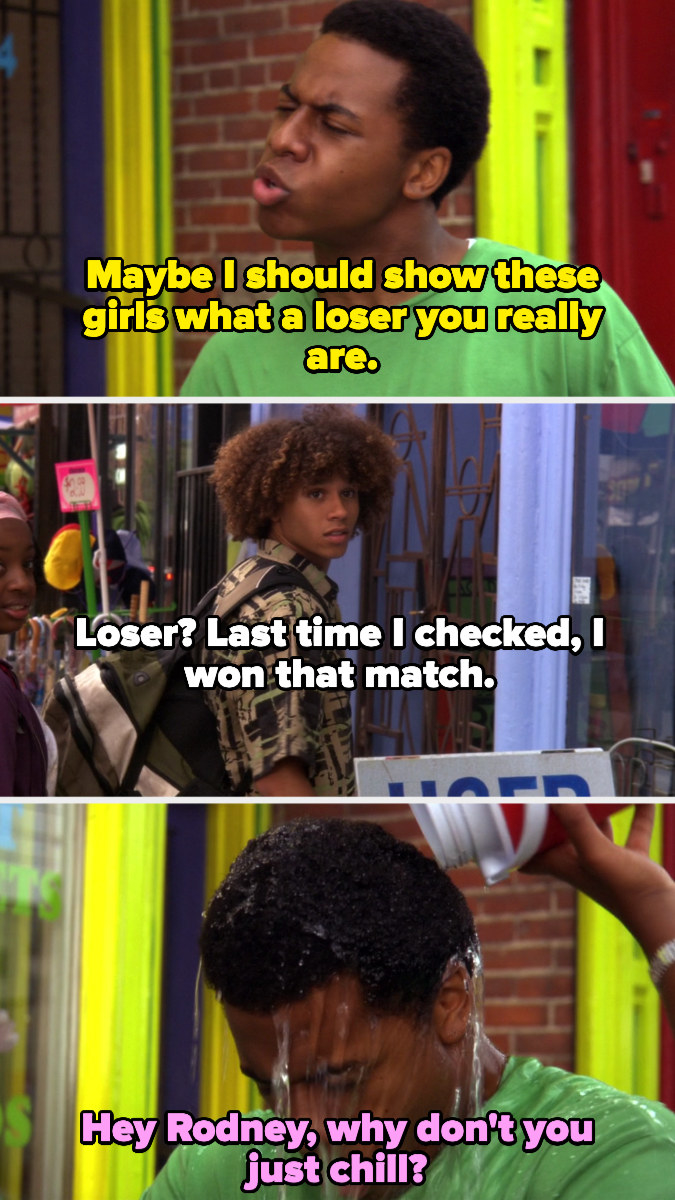 Sparks are flying, sparks are flying...then BOOM, the kiss!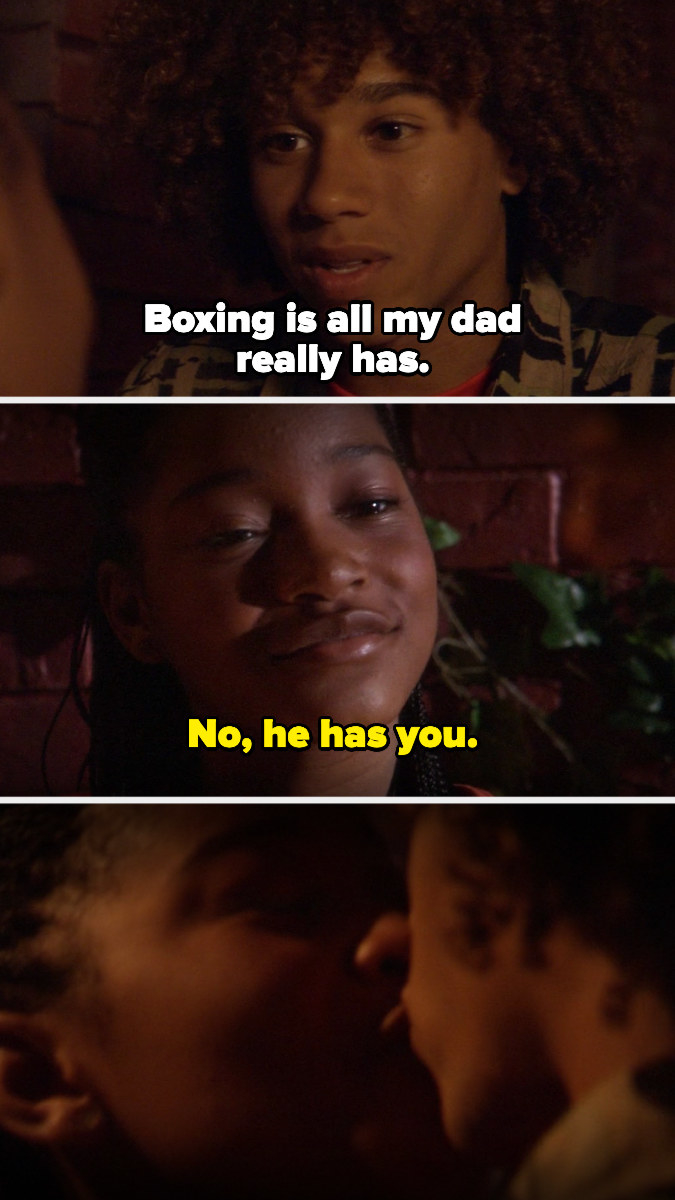 Moment's over! Time for a tough chat with Dad.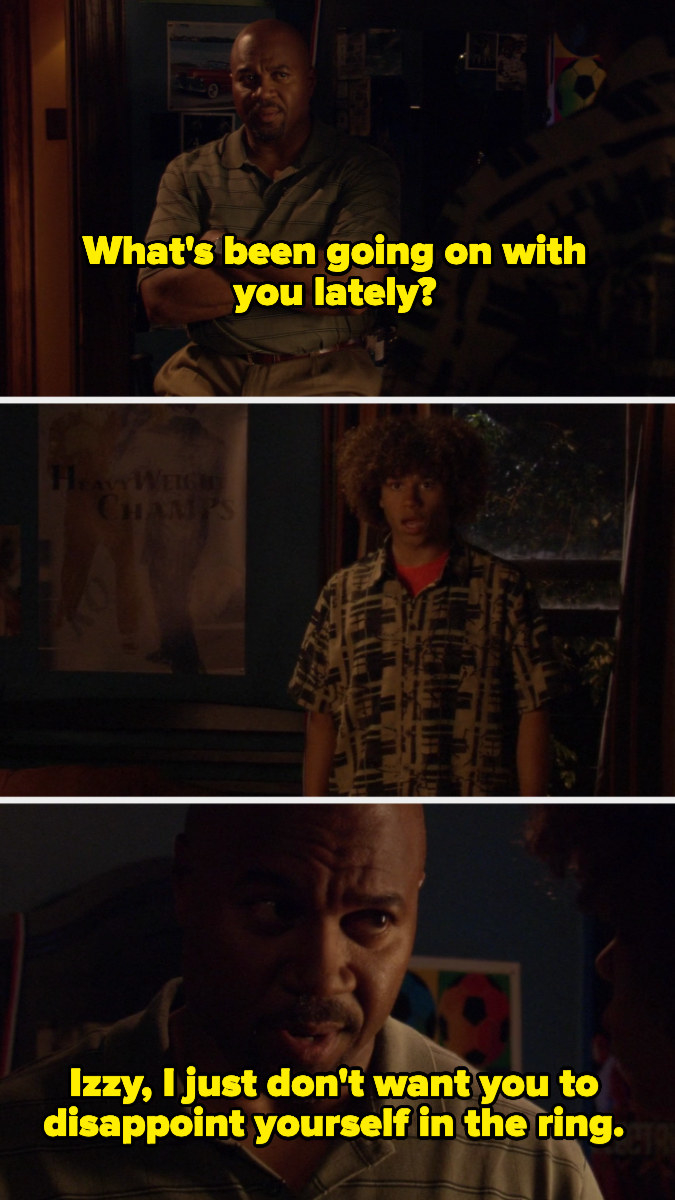 Yikes, Rodney just spotted Izzy and the girls practicing double dutch in the gym.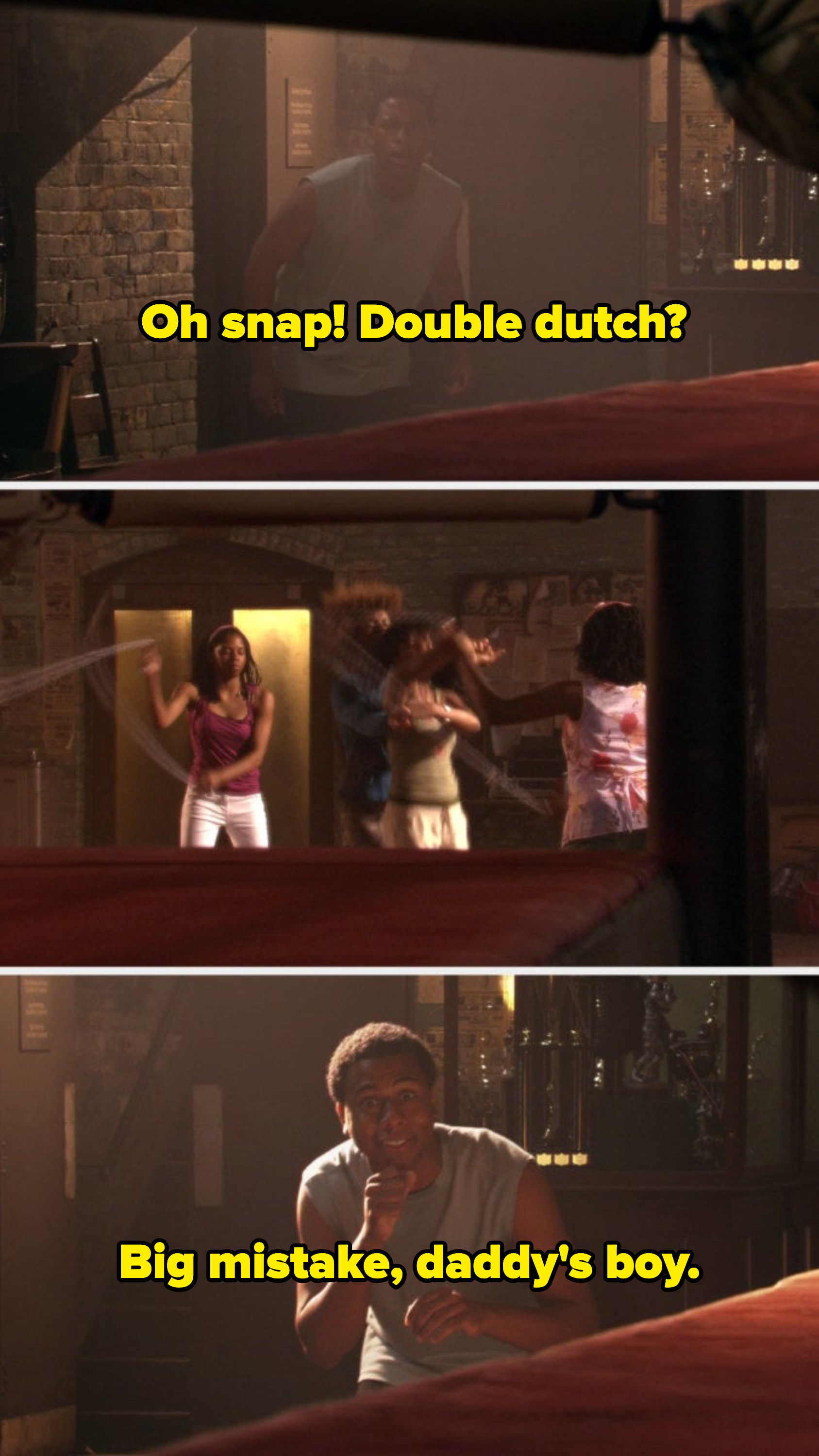 OMG, Rodney reappeared with his buddy and this prehistoric camera to catch Izzy in the act.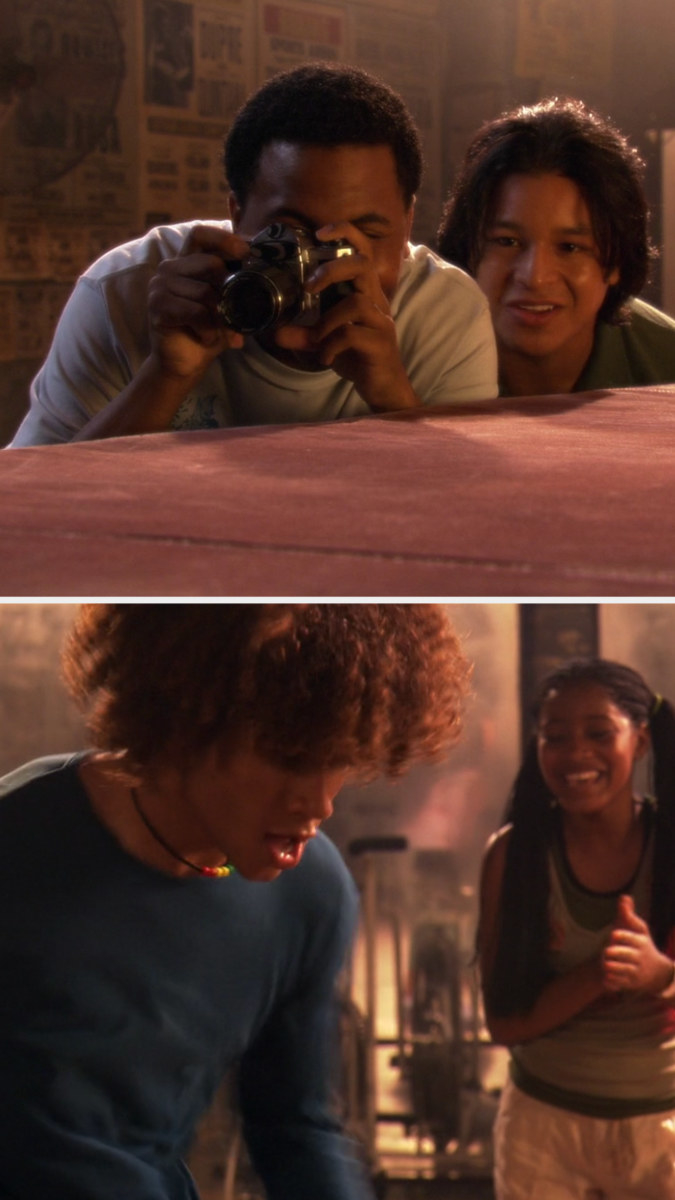 Izzy's officially a part of the team! But he still doesn't want "his boys" to know.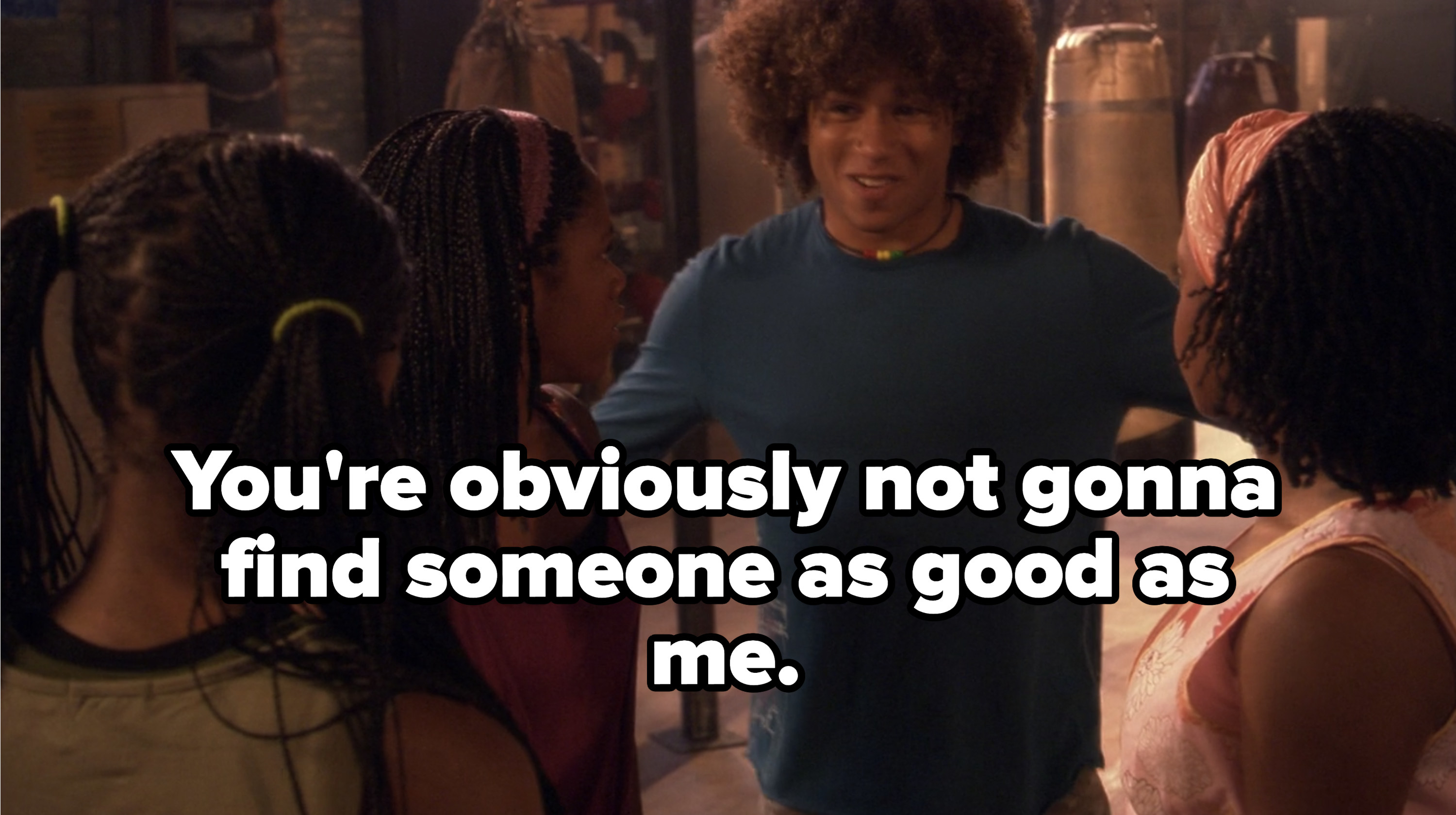 Dang, Izzy just became part of the team, and he's already changing the name. And now they're entering the double dutch showcase. It's in THREE DAYS!!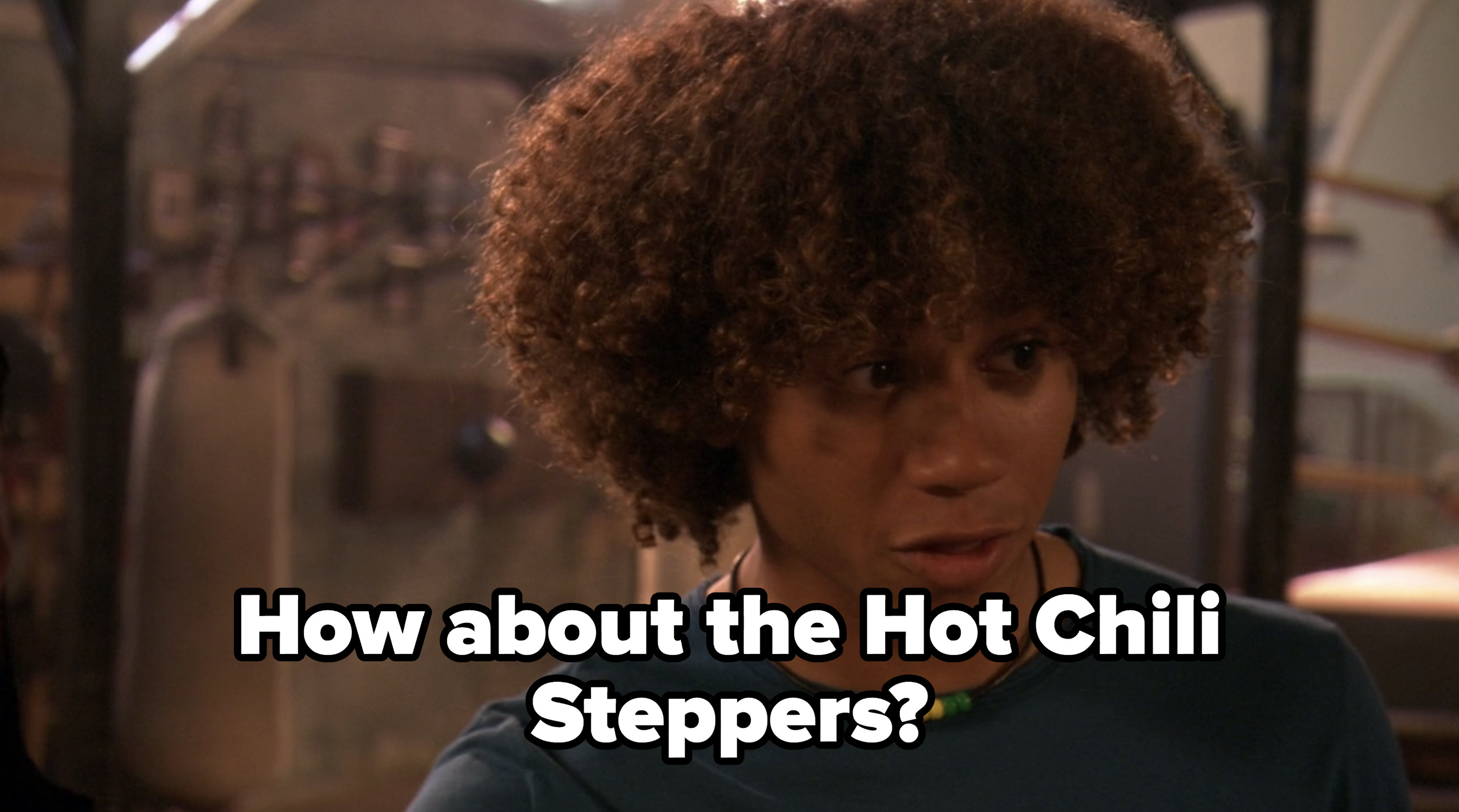 Izzy left this double dutch flyer out in his room. Rookie mistake! Someone's gonna find it.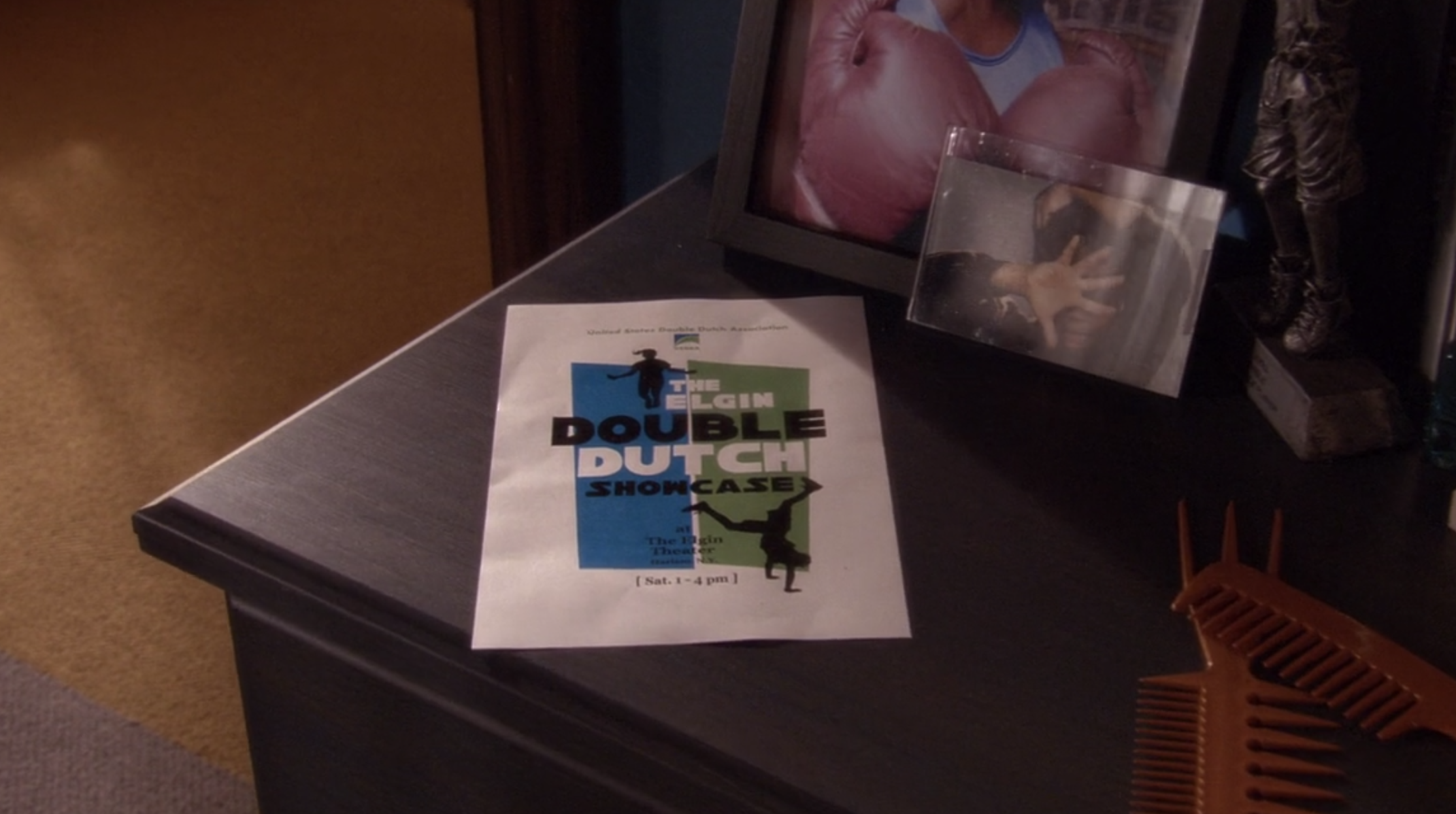 Uh-oh! Izzy was intercepted by his dad on his way to the competition, and now he's gotta go watch a boxing match.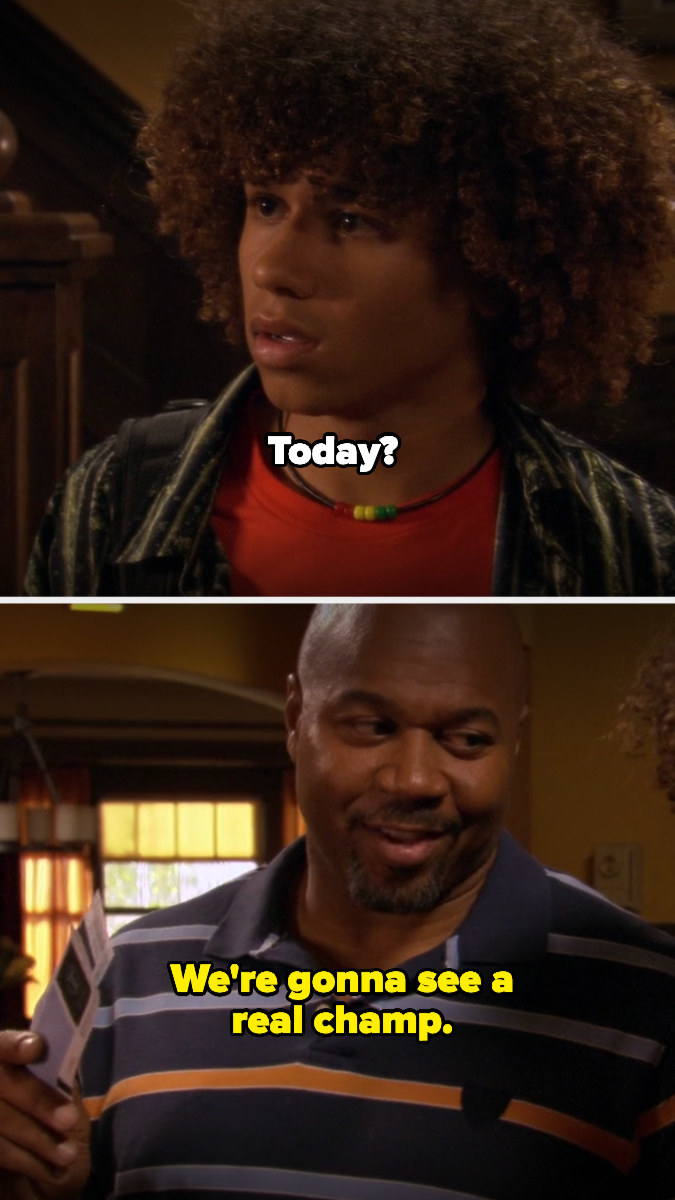 The panic is setting in.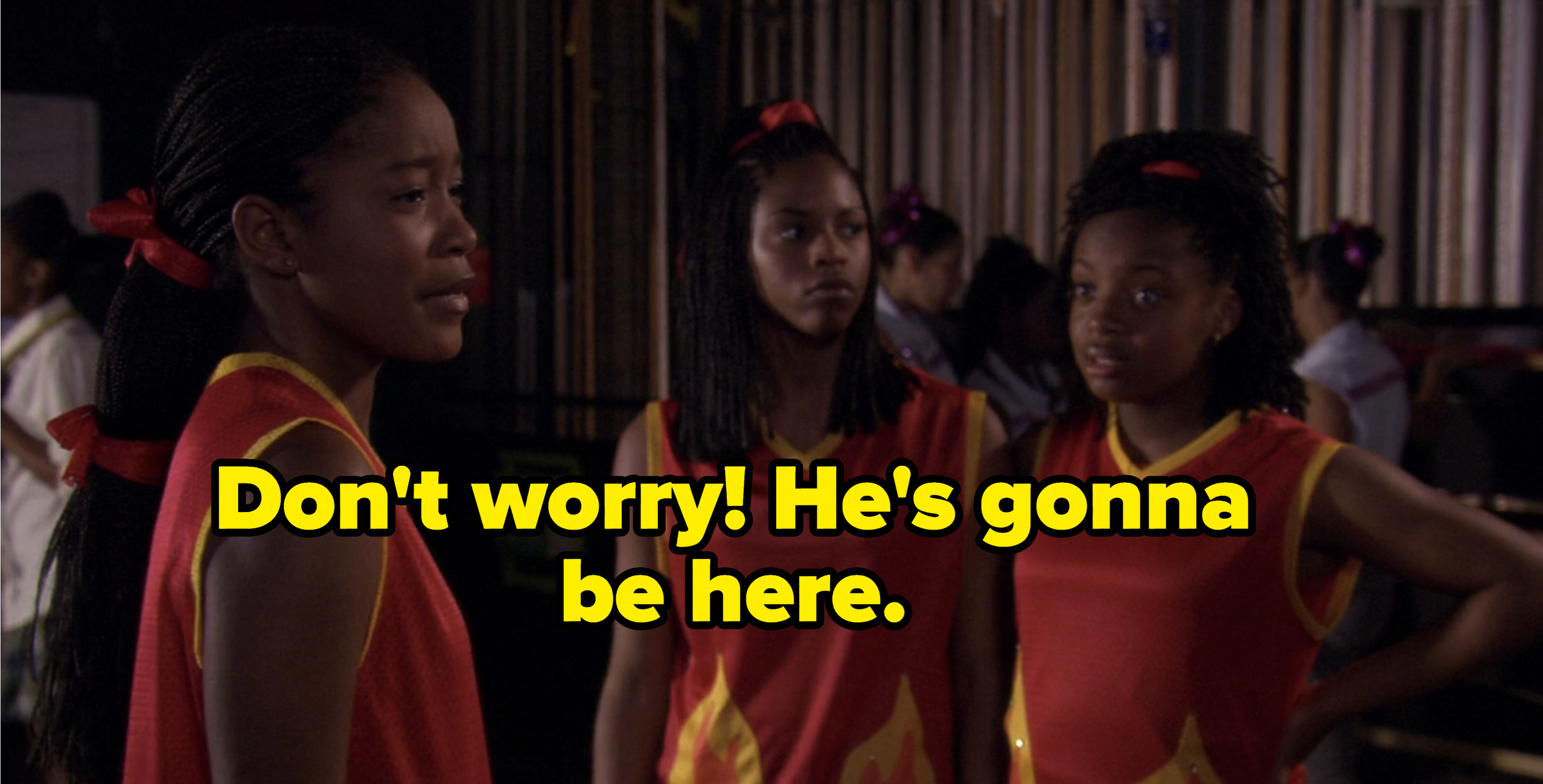 The show must go on.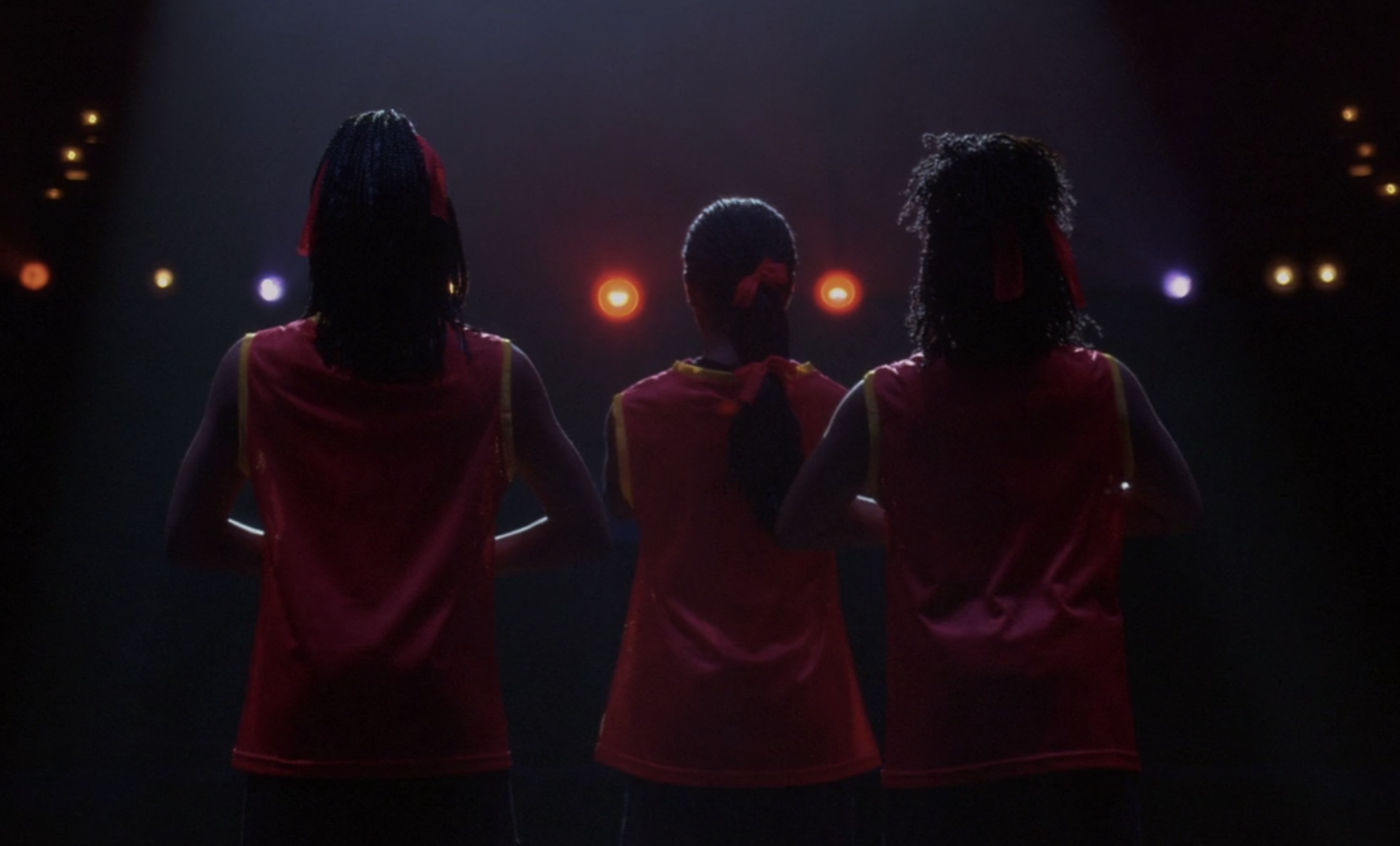 Ohhh snap. Mary just kicked Izzy off the team. I mean, that's what he gets, TBH.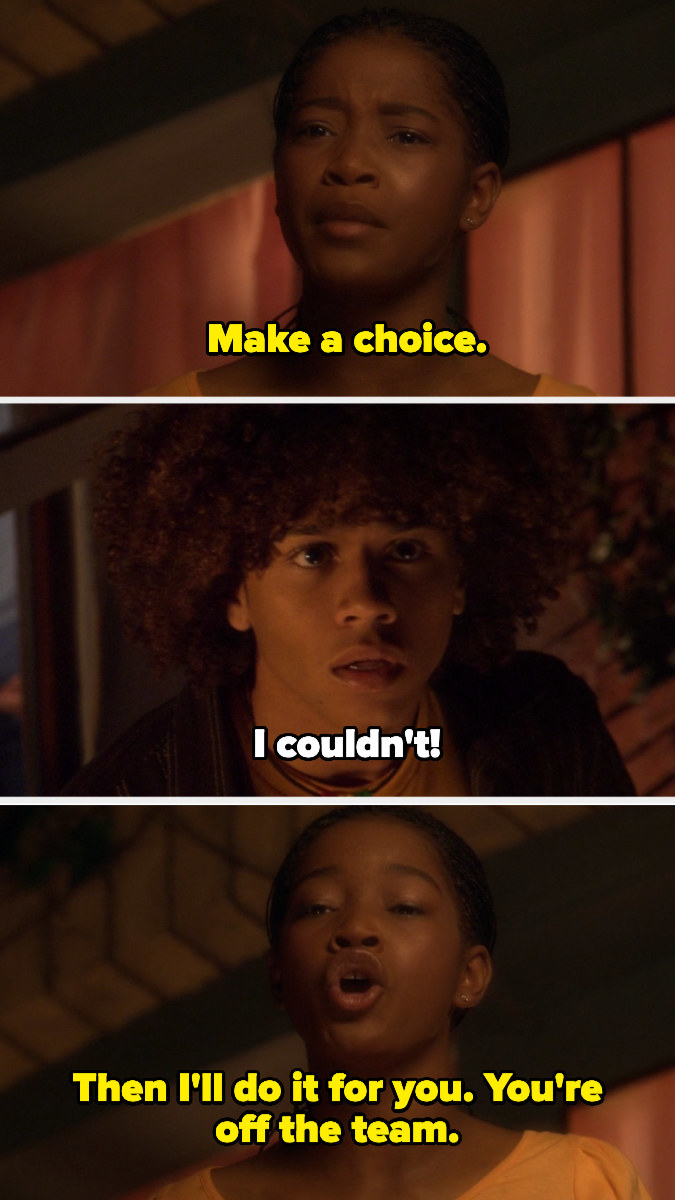 The Hot Chili Steppers can't go to city finals without a fourth teammate. Will they ask Izzy to come back???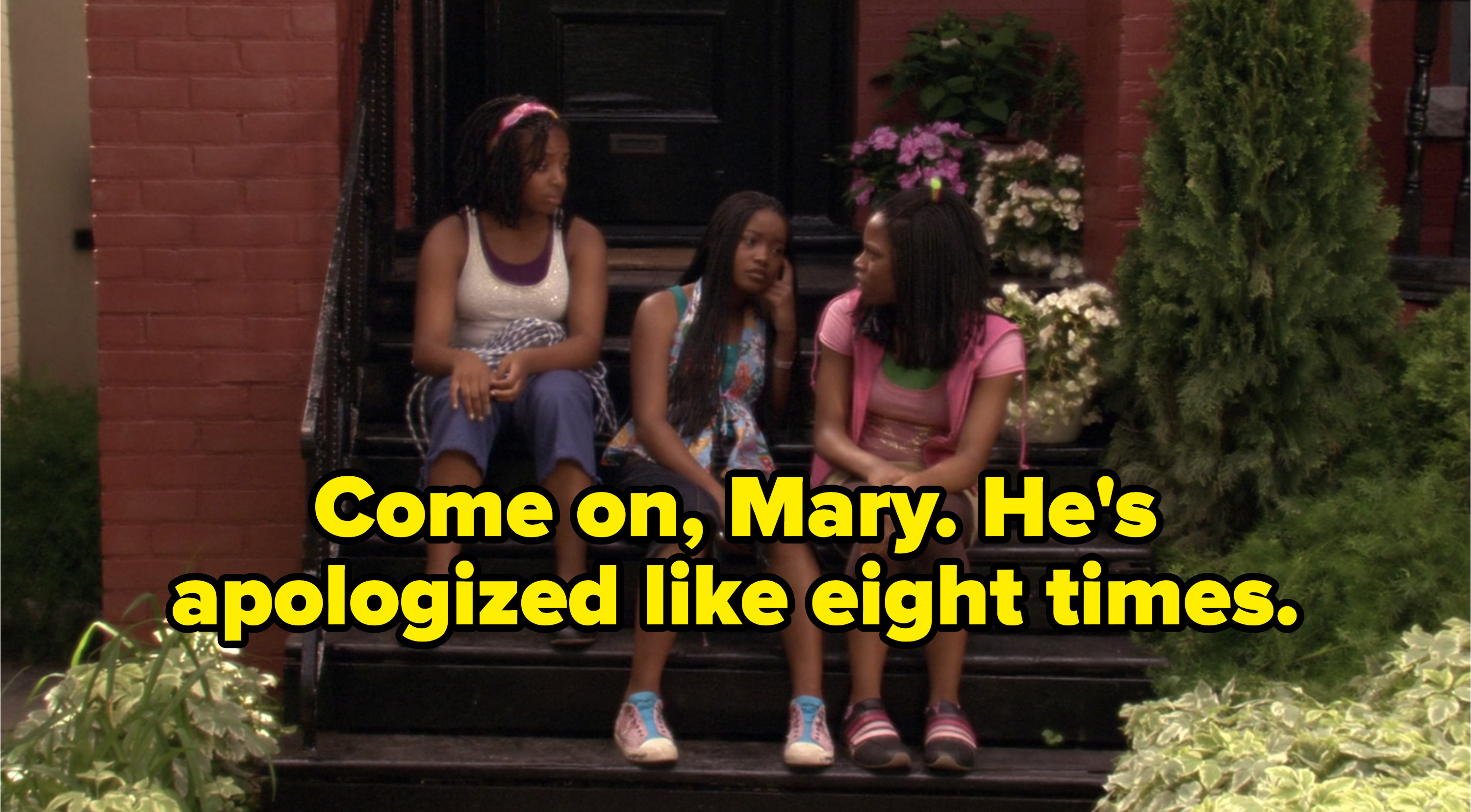 In the ye old times before social media, people just printed embarrassing flyers and posted them around school when they wanted to pick on someone (according to movies).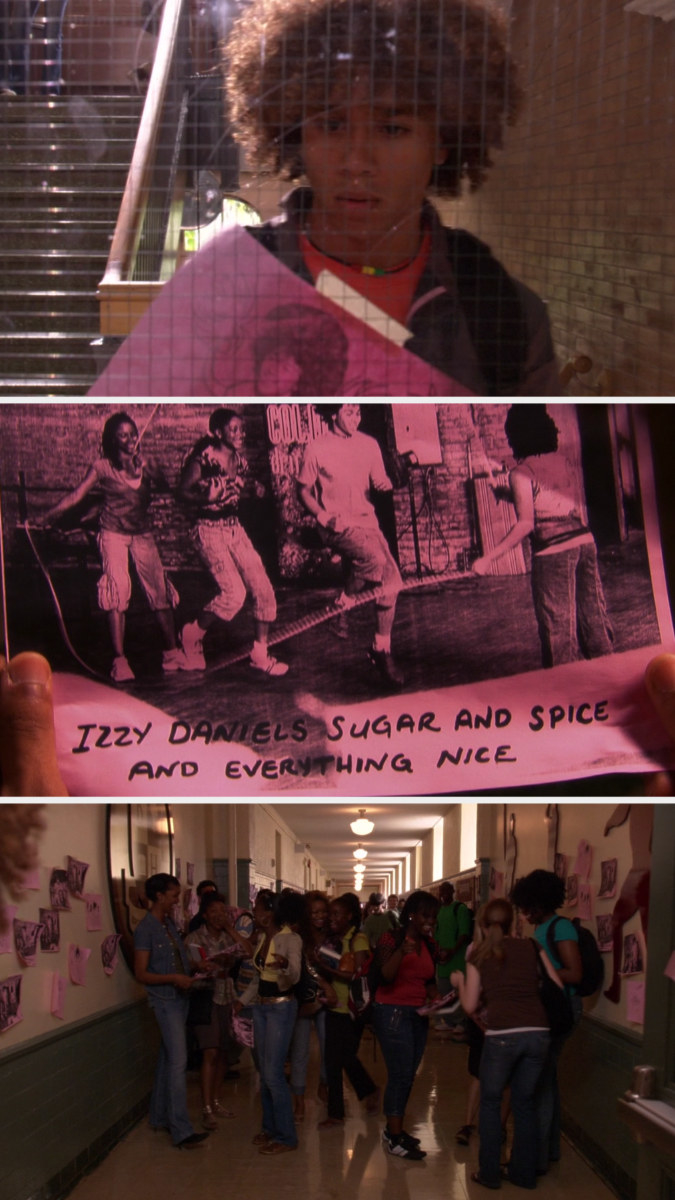 I smell misogyny and toxic masculinity!
IT'S. NOT. THAT. DEEP.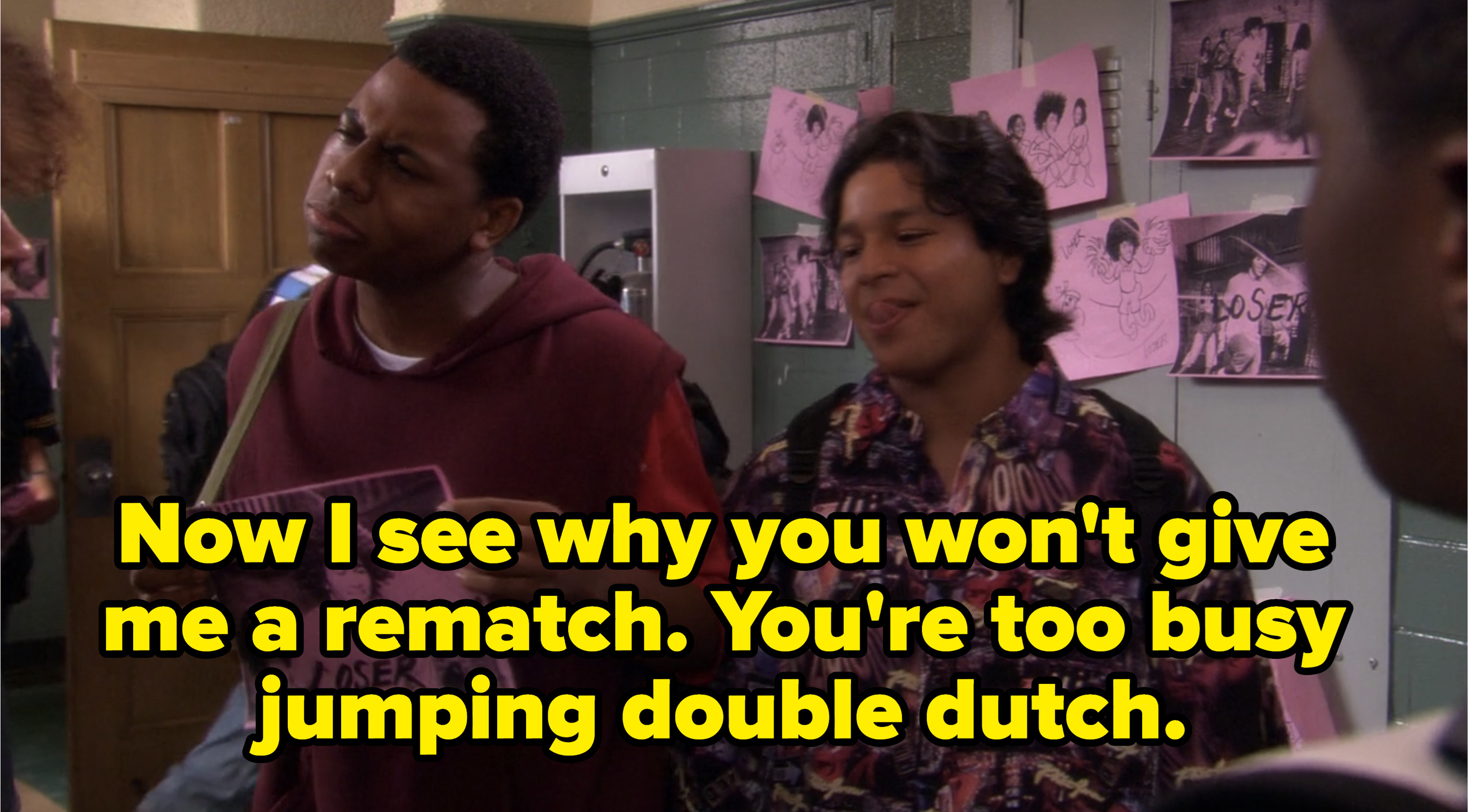 Cue the sad montage!!!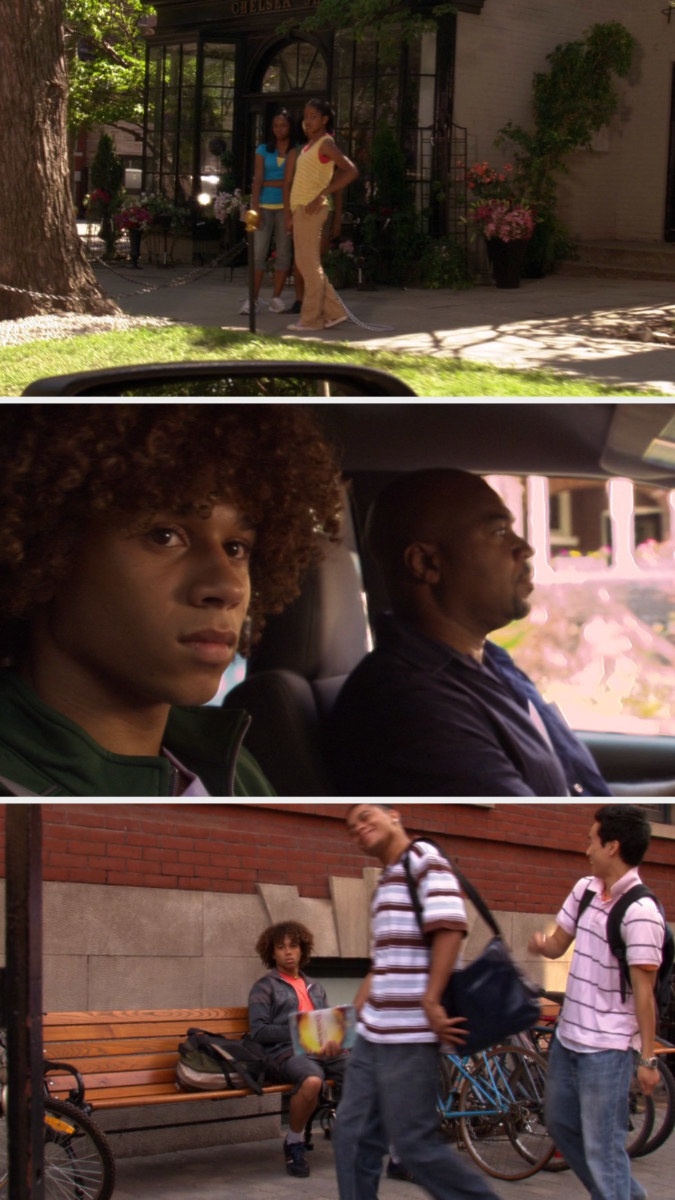 OK, so Izzy's dad won this chain of golden gloves the night he won the Golden Glove tournament, and he went to leave this as a gift on Izzy's bed, but he snooped and found the crumpled up flyers calling Izzy a loser for jumping rope!!!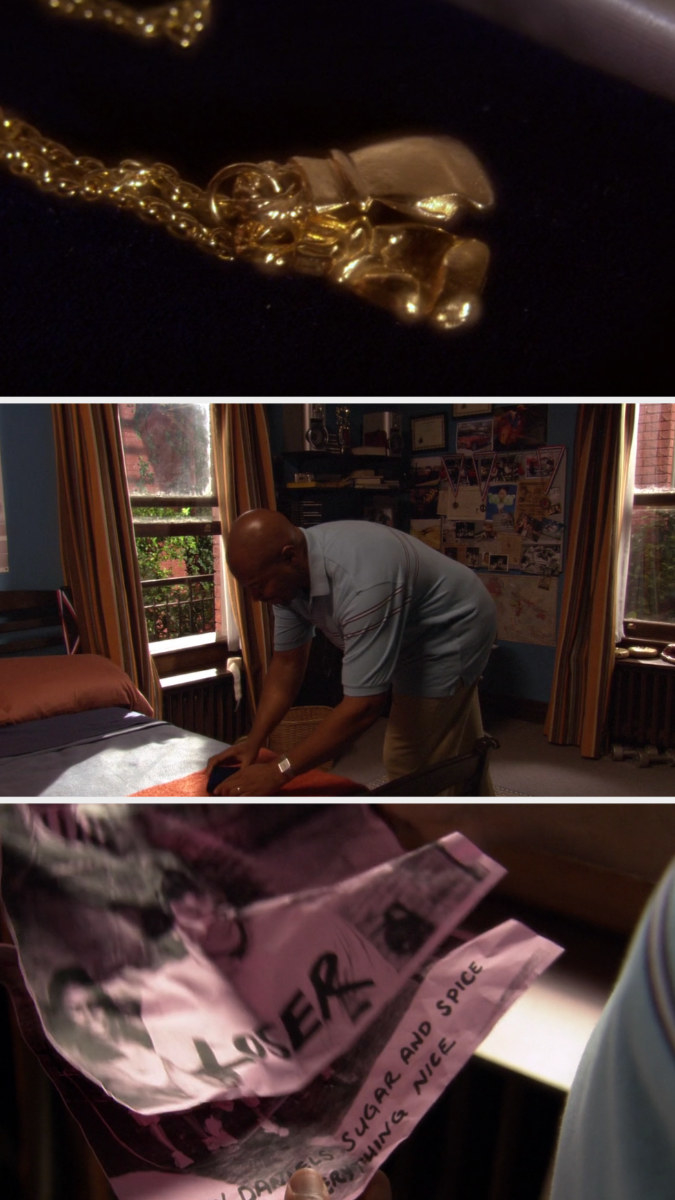 Please GOD don't let his dad be mad at him for JUMPING ROPE. There are far worse things for teenagers to be doing in secret. Chillll.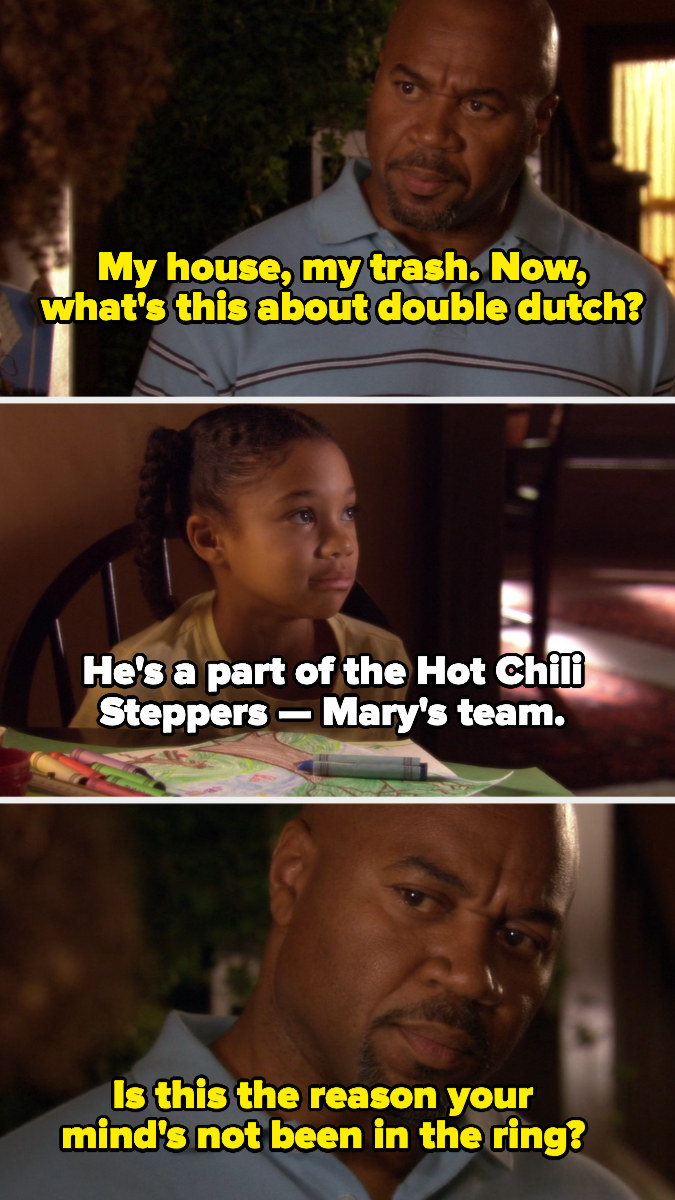 So, we've reached Izzy's boiling point.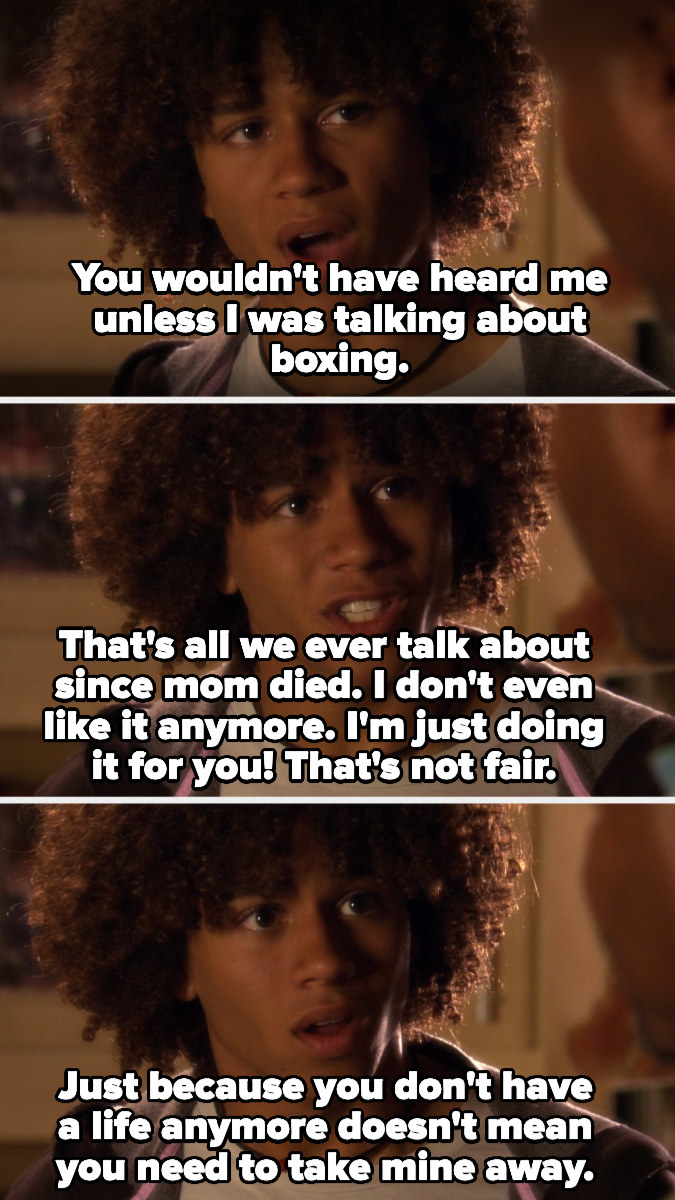 He's gonna go get milk.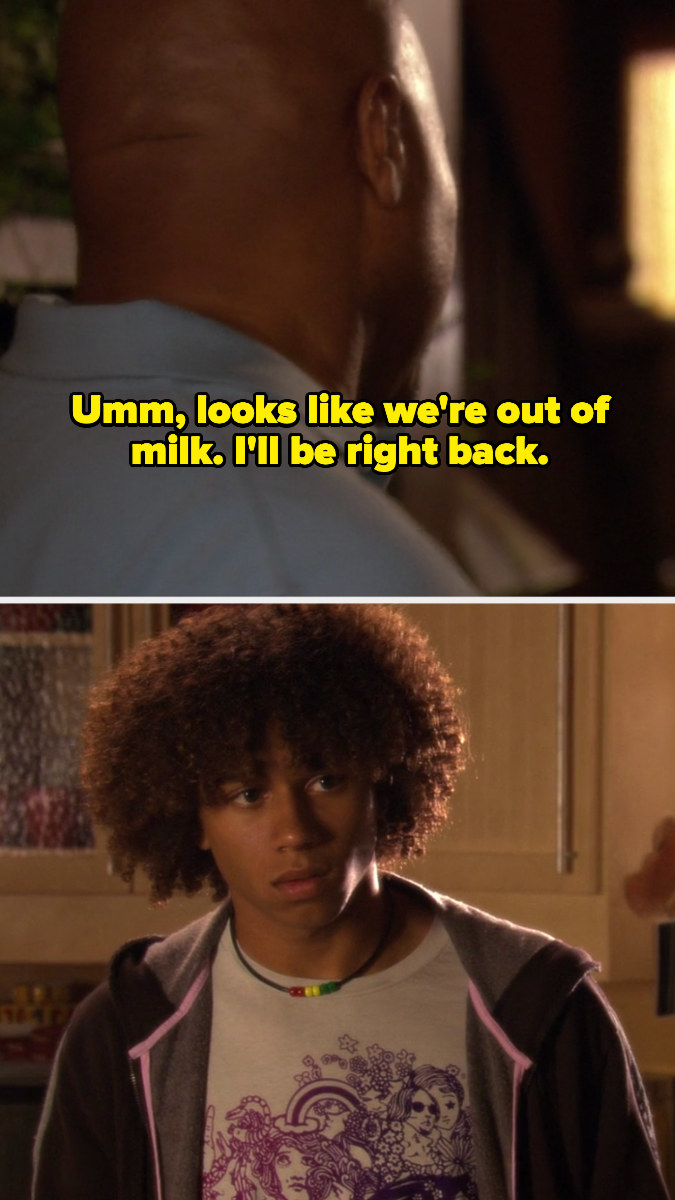 Anddd, Izzy found the gift his dad left on his bed. Cue the guilt.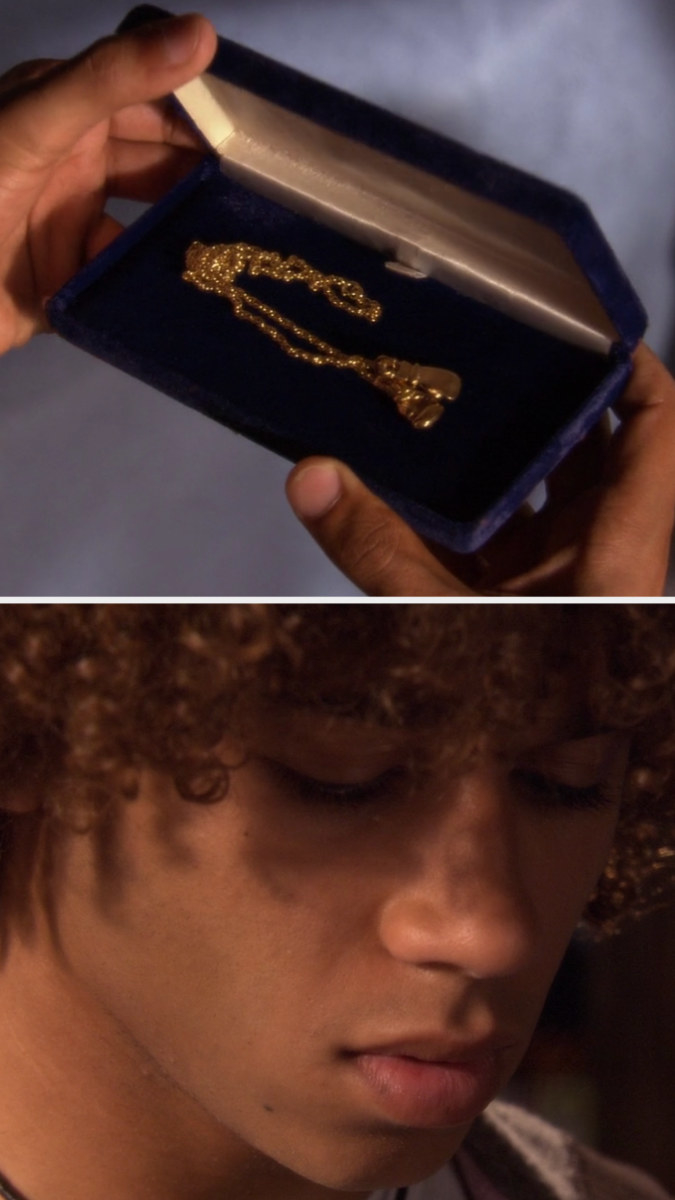 Now Mary's here to try to talk some sense into Izzy.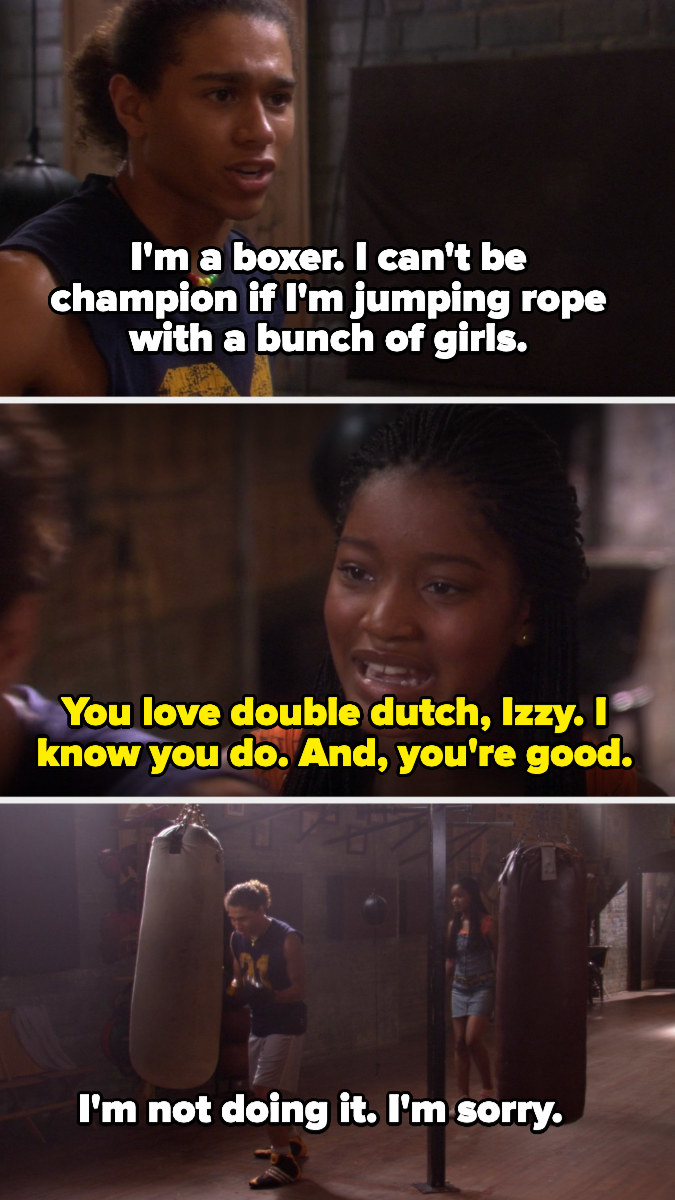 Tammy's swooping in with some wise words!!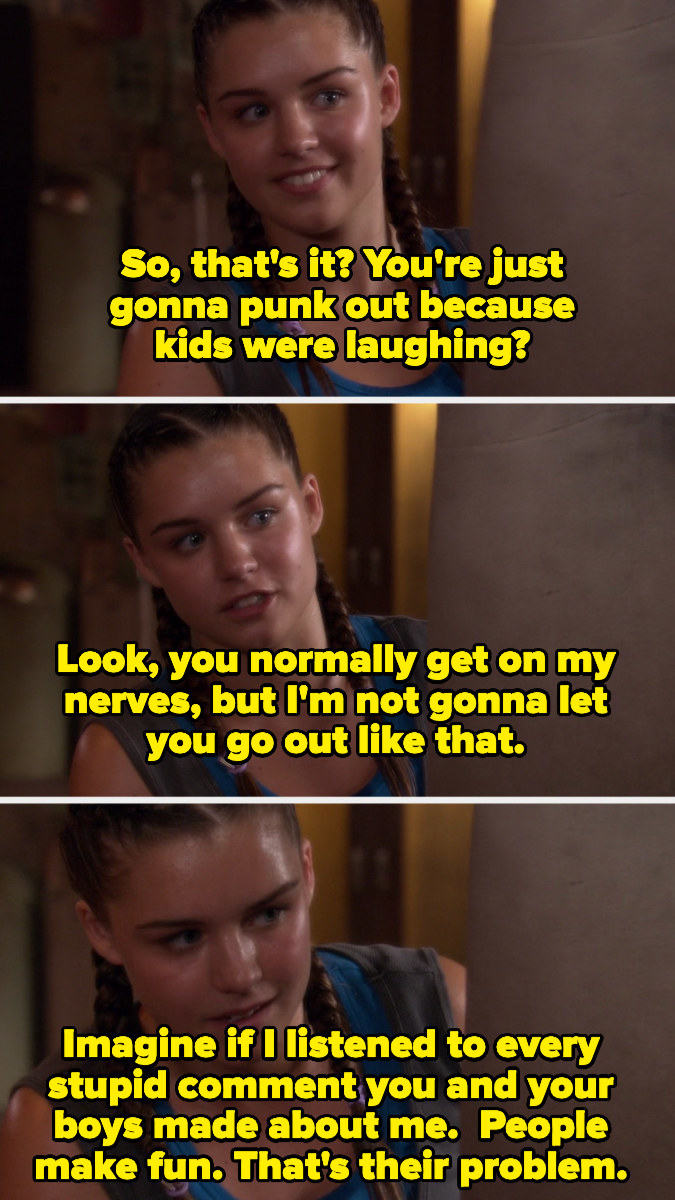 Essentially everyone thinks Izzy's being a baby. Go do your double dutch, dude!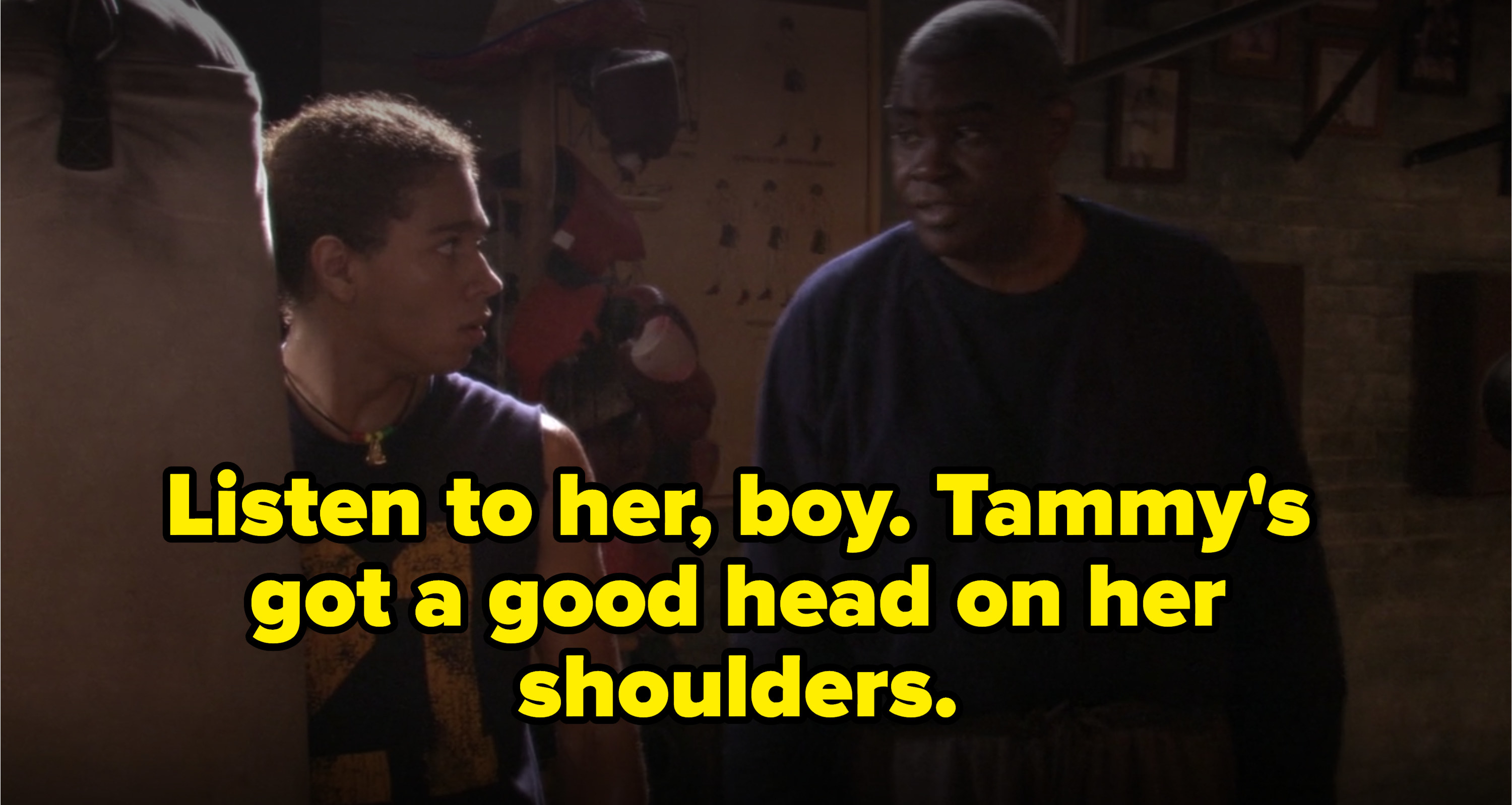 Sooo, Rodney basically showed up with the entire school to harass Izzy and challenge him to a rematch.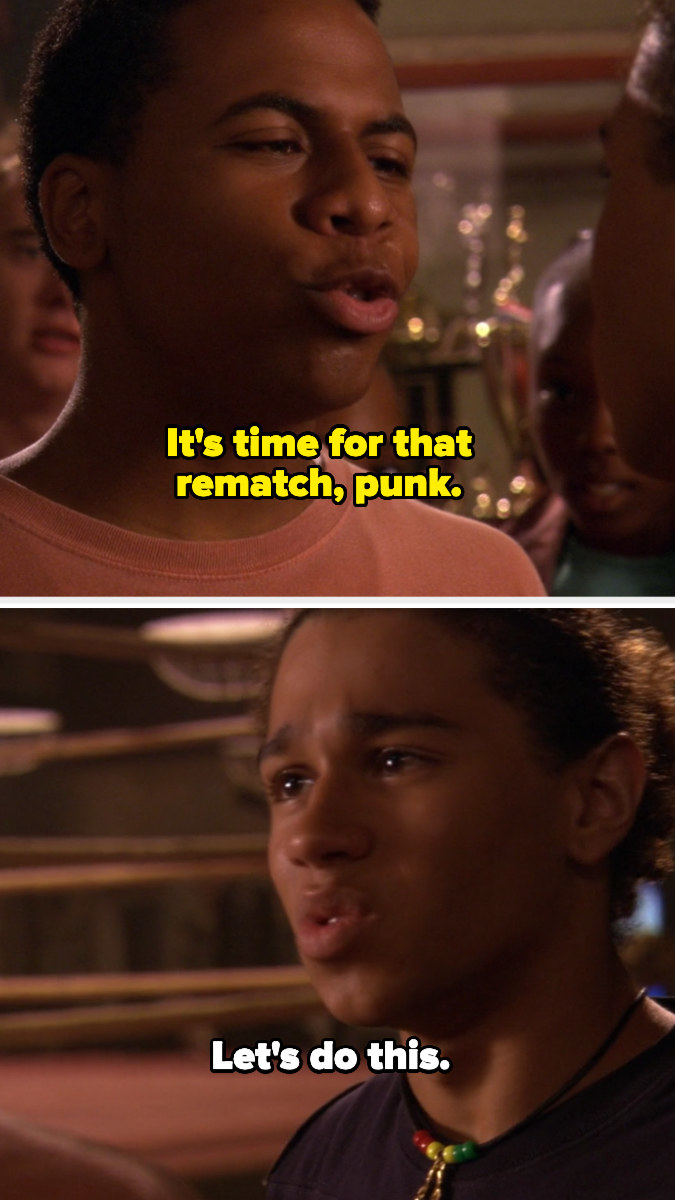 After showing off his gymnastic abilities in the ring, Izzy told Rodney that fighting wasn't worth it.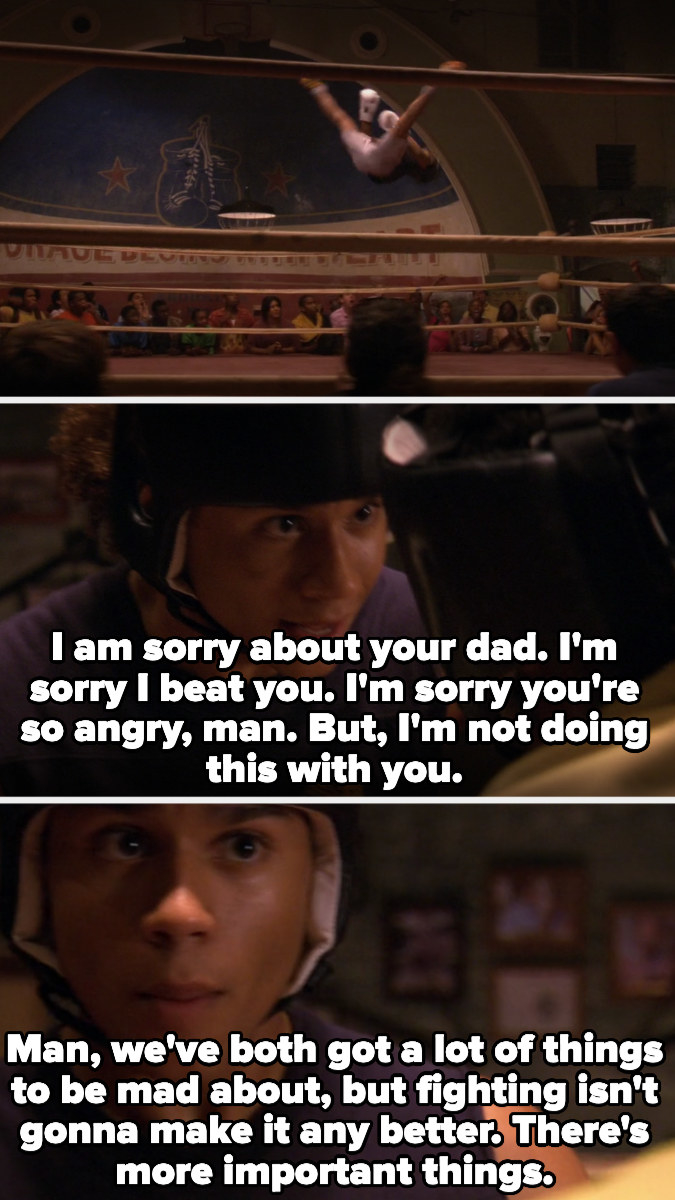 There goes Izzy being the bigger person.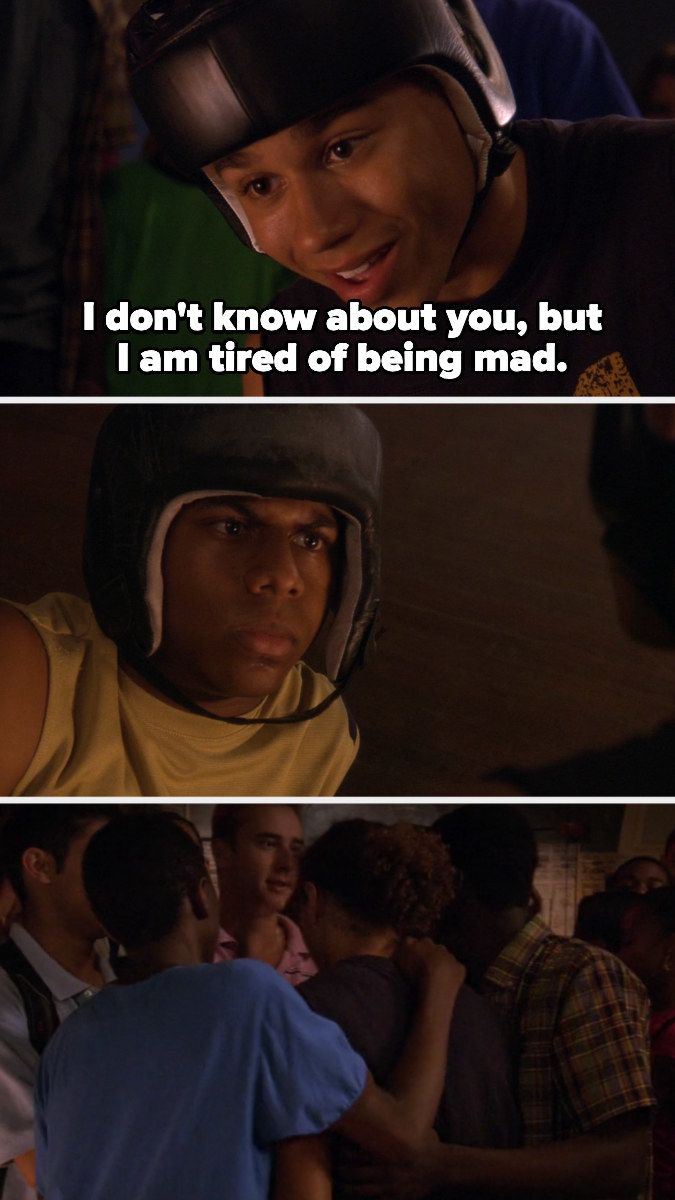 And Rodney's impressed.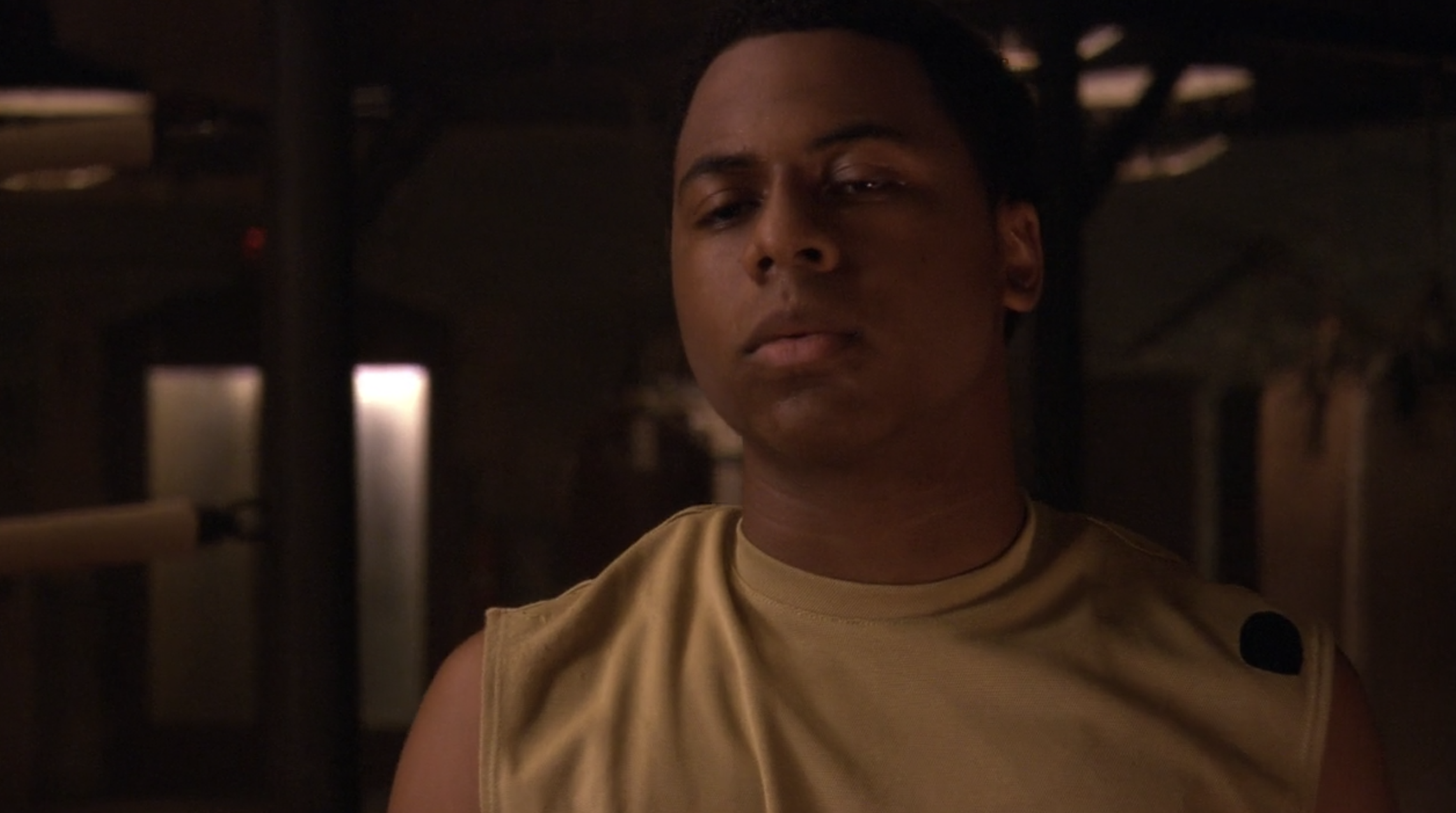 Dang, the city finals look legit. The news is there and everything.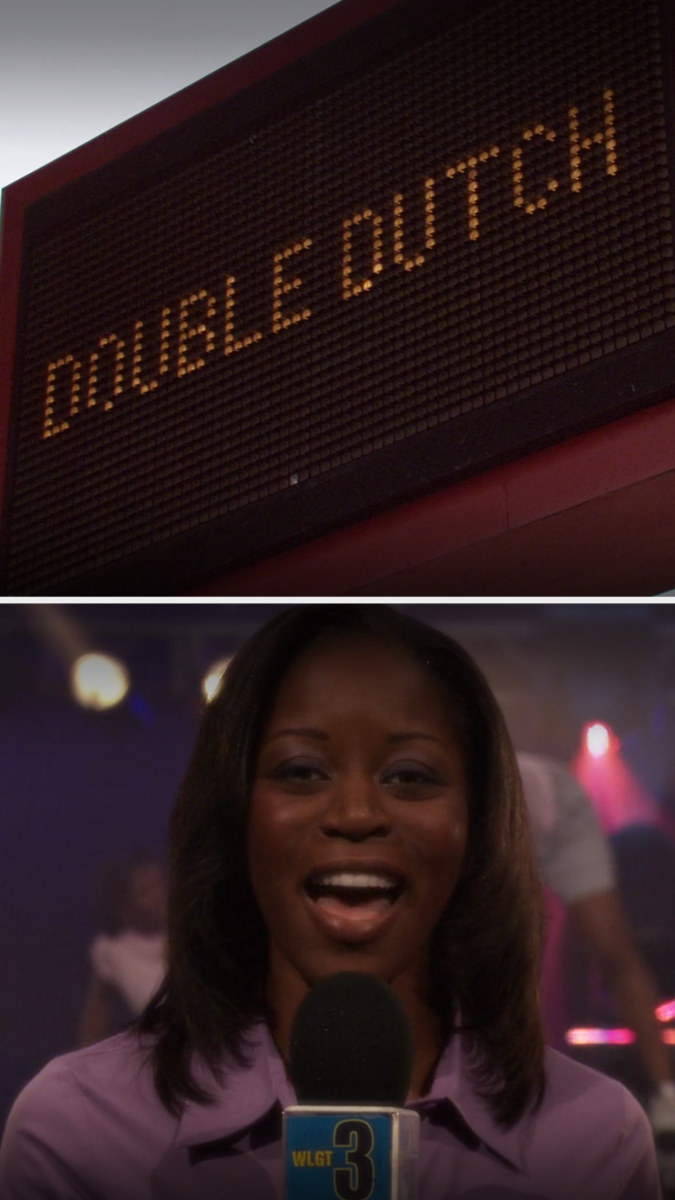 Izzy has entered the building!!!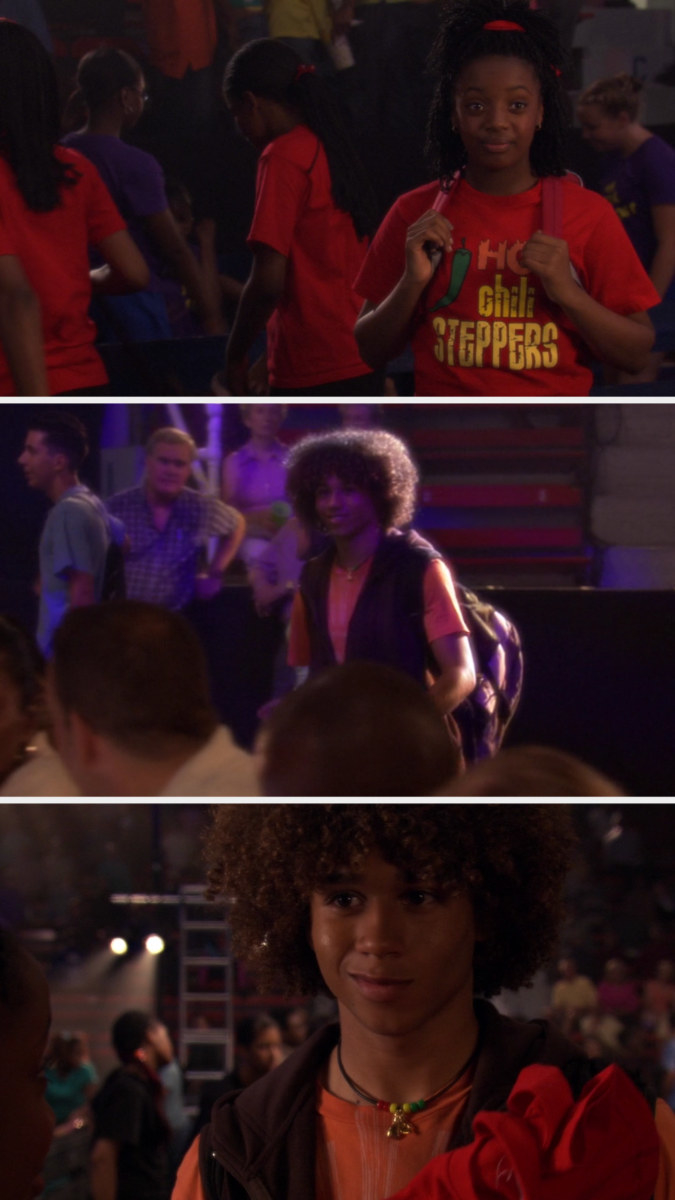 Their rivals!!!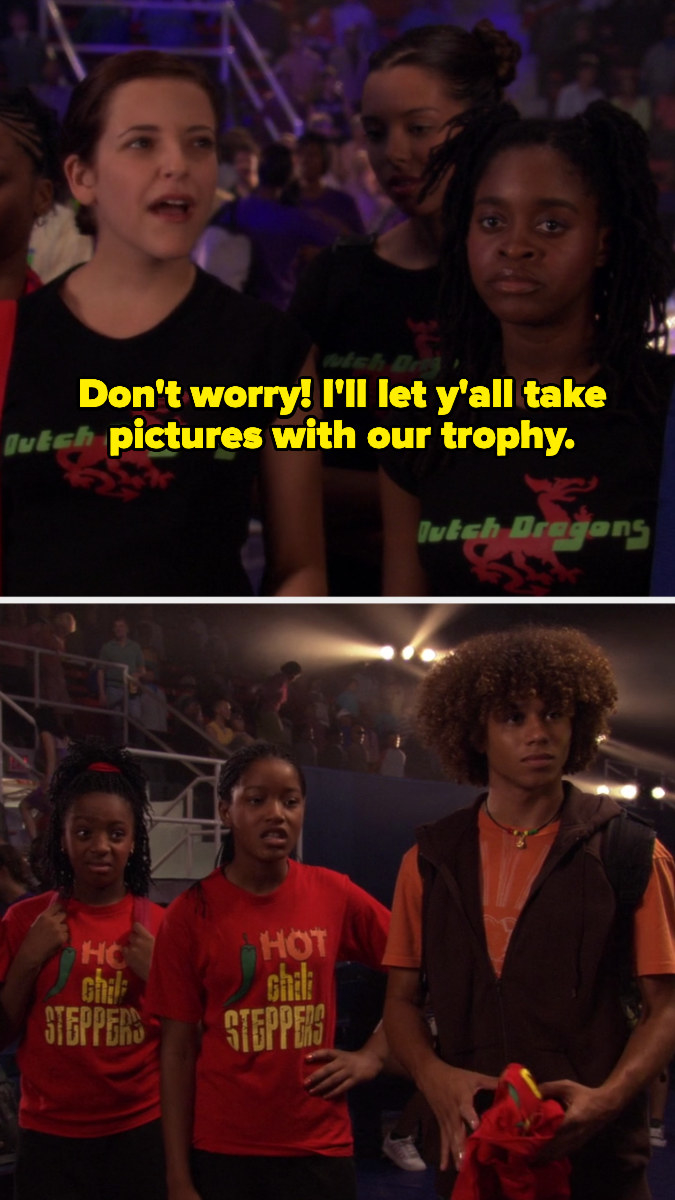 OMG, Rodney's here!!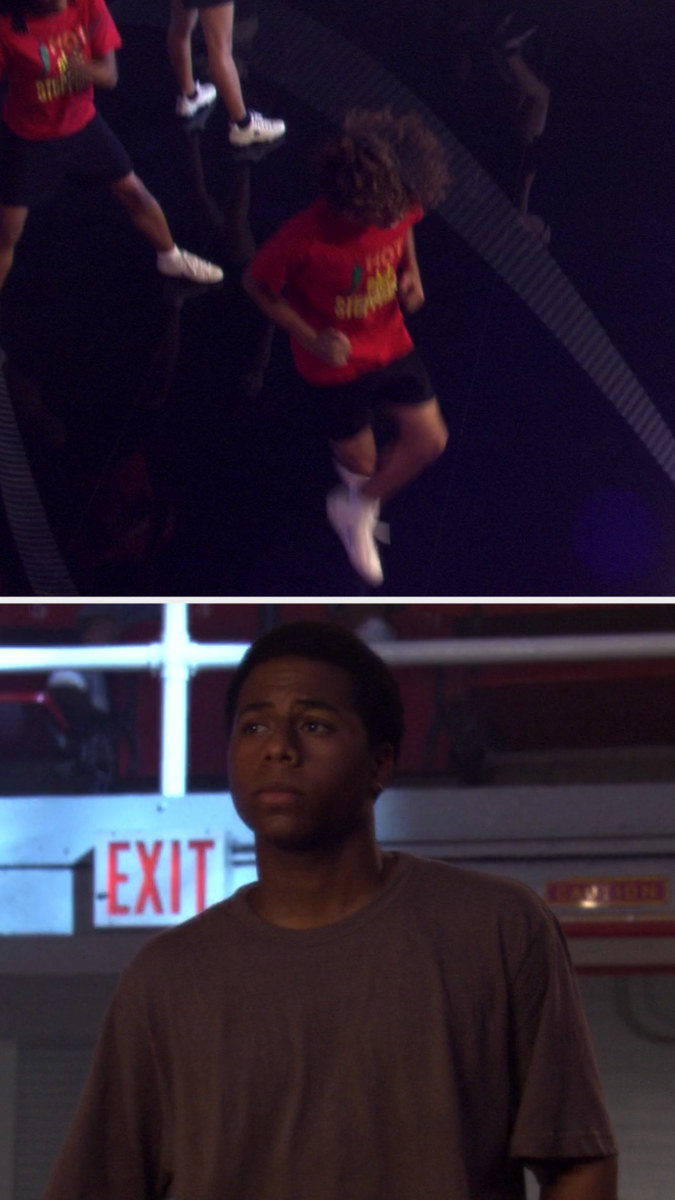 The Hot Chili Steppers are in the lead so far!!!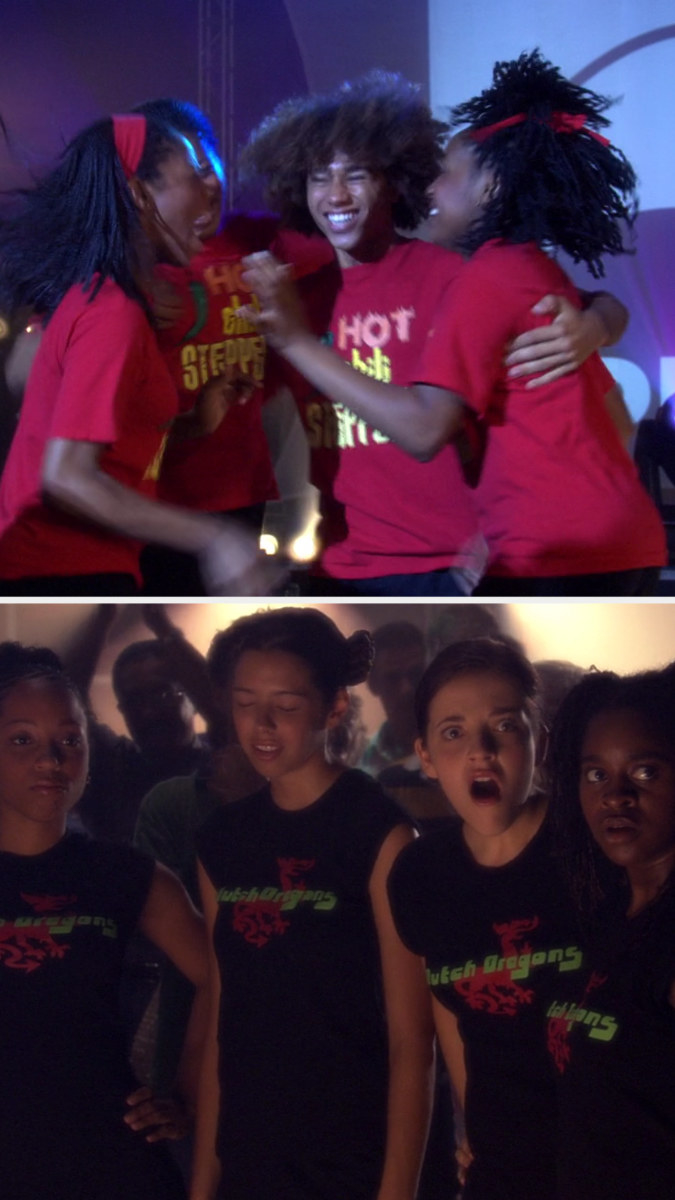 OK, the Dutch Dragons came in first for the speed round, but the Hot Chili Steppers were second place!
Freestyle round! Izzy's nerves are setting in.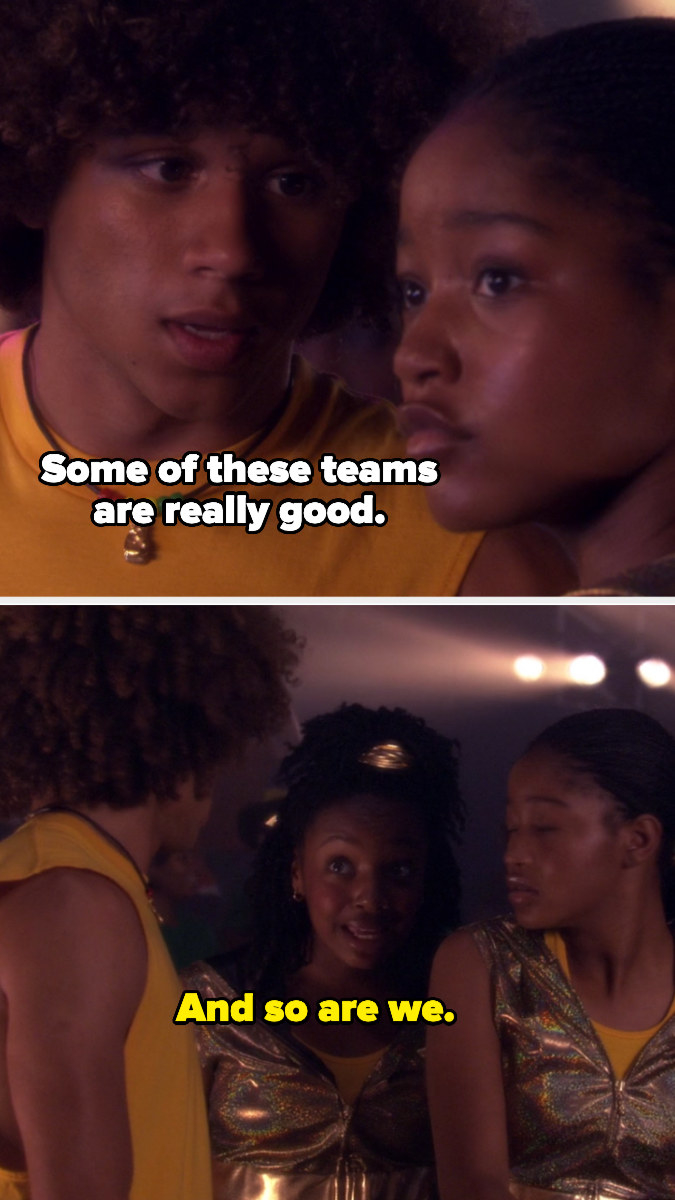 The Hot Chili Steppers are right after their rivals, the Dutch Dragons.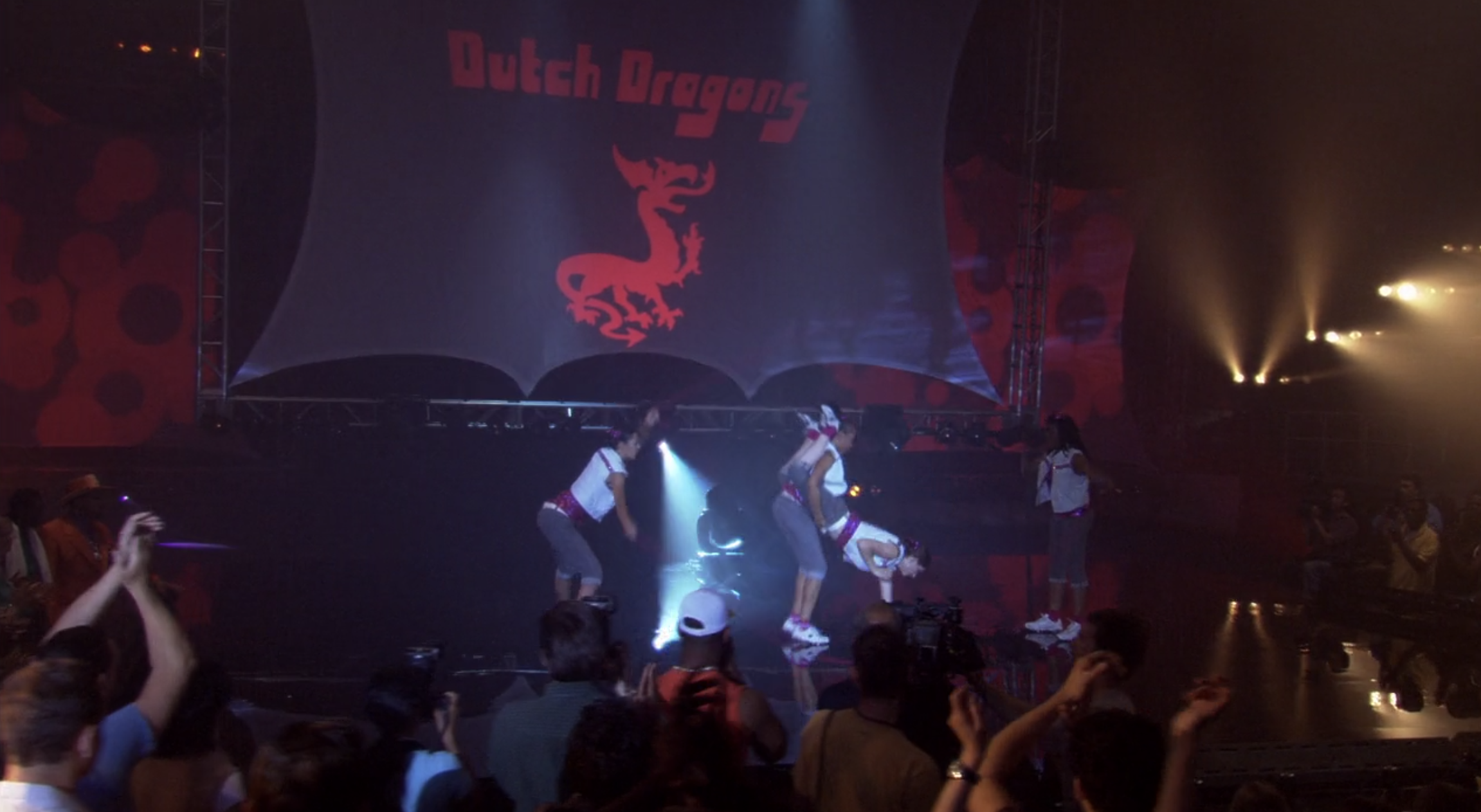 Look at that standing ovation! Apparently people are really into this.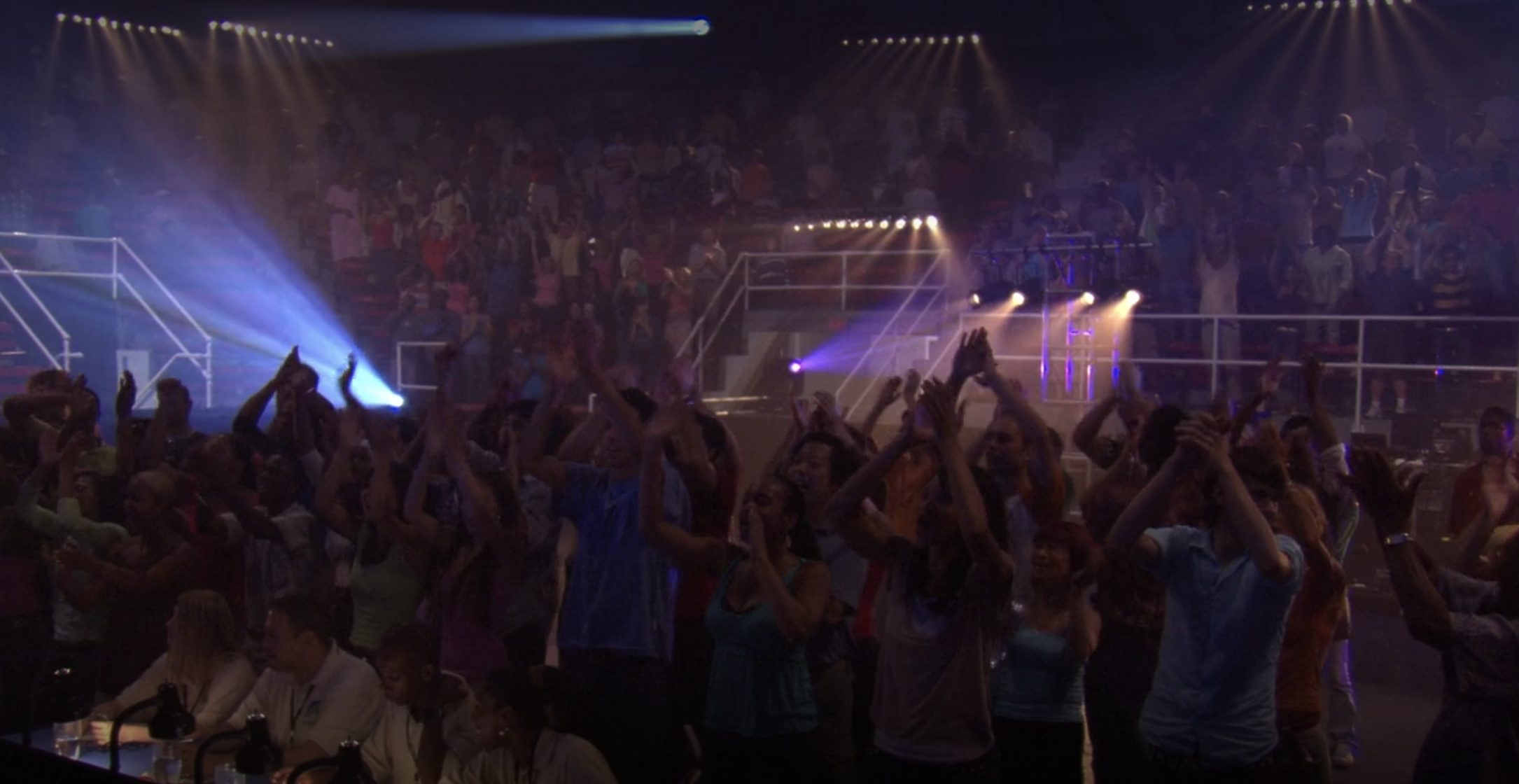 The Daniels family is in the HOUSE!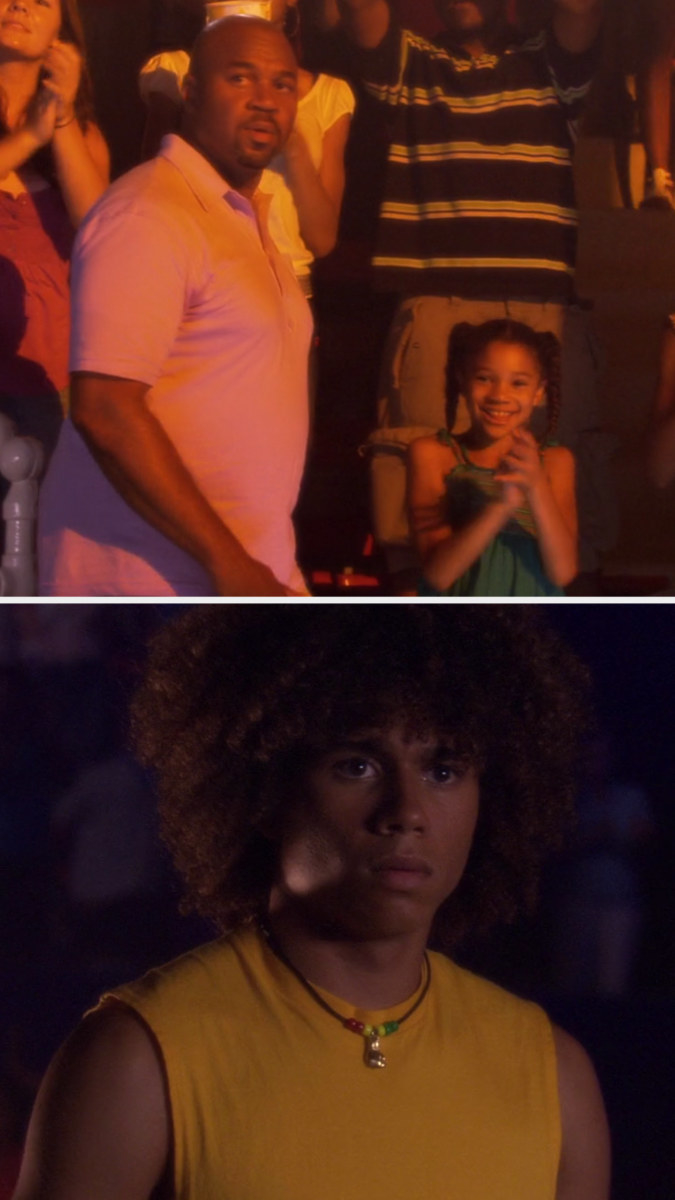 Why are they also doing a full dance routine without their ropes?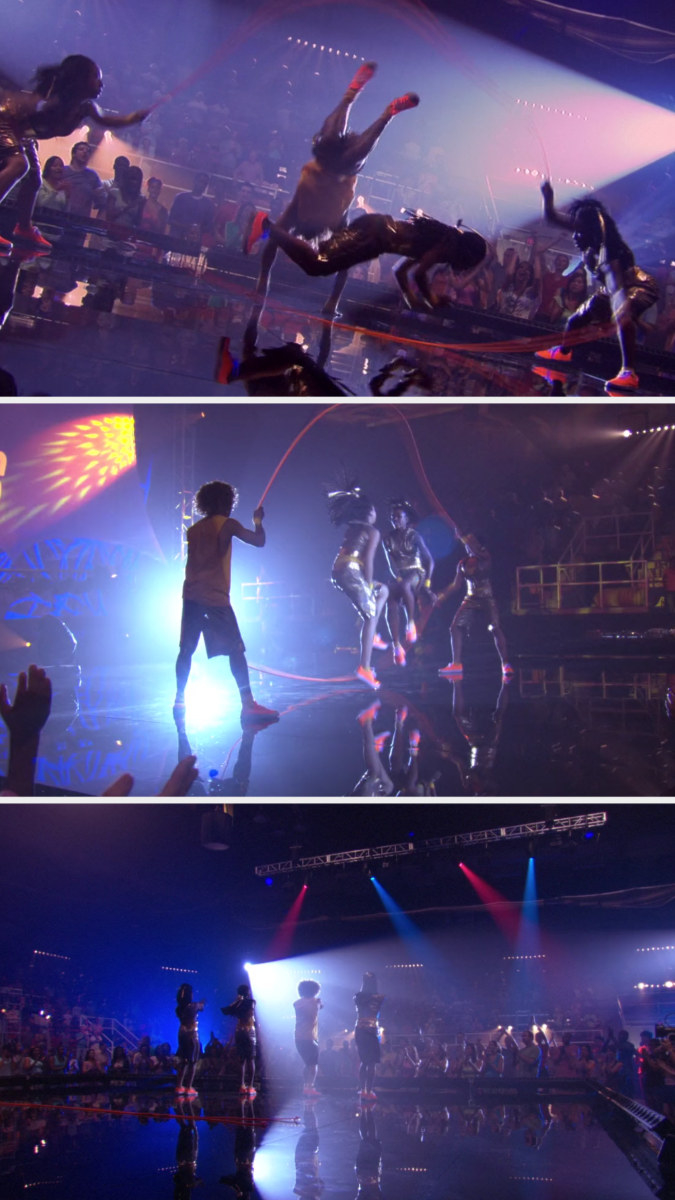 Everyone is thoroughly impressed.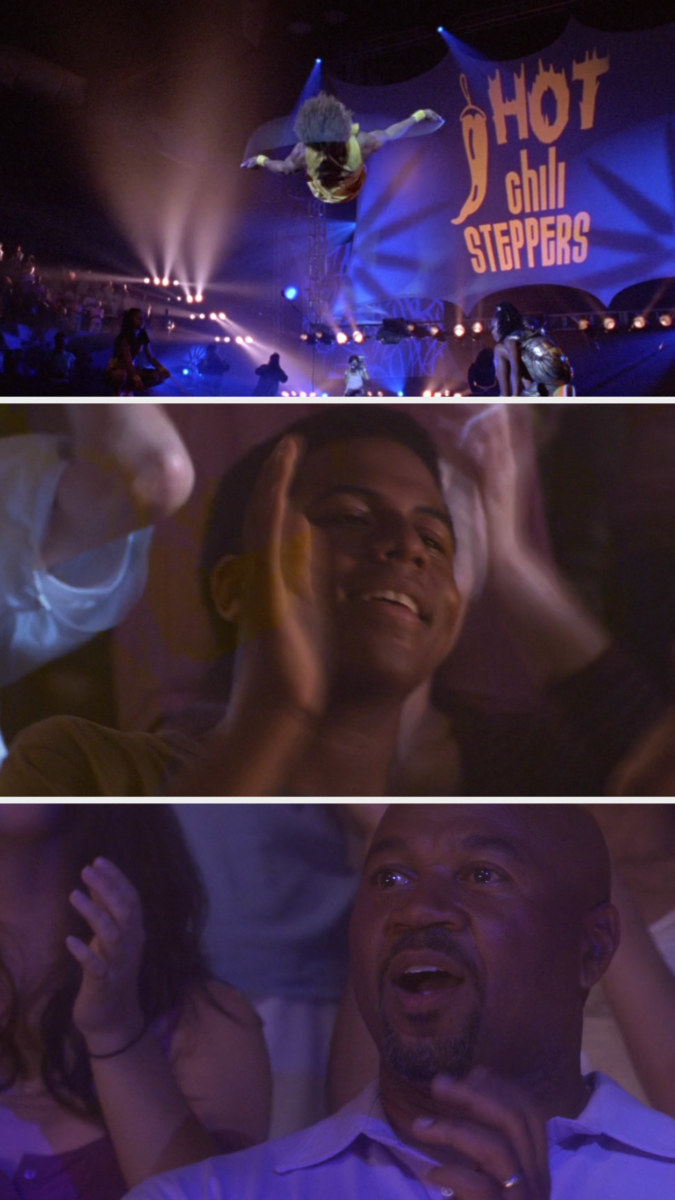 Aww, it's time for a father-son heart-to-heart.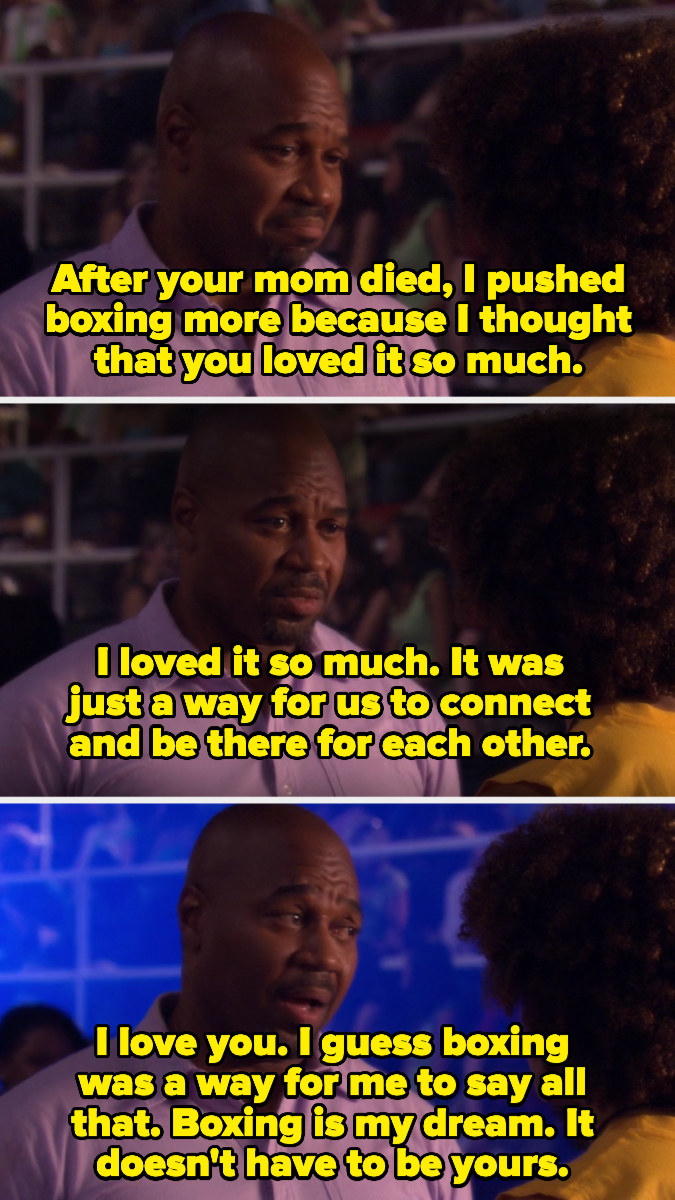 YES! Rodney and Izzy are finally cool.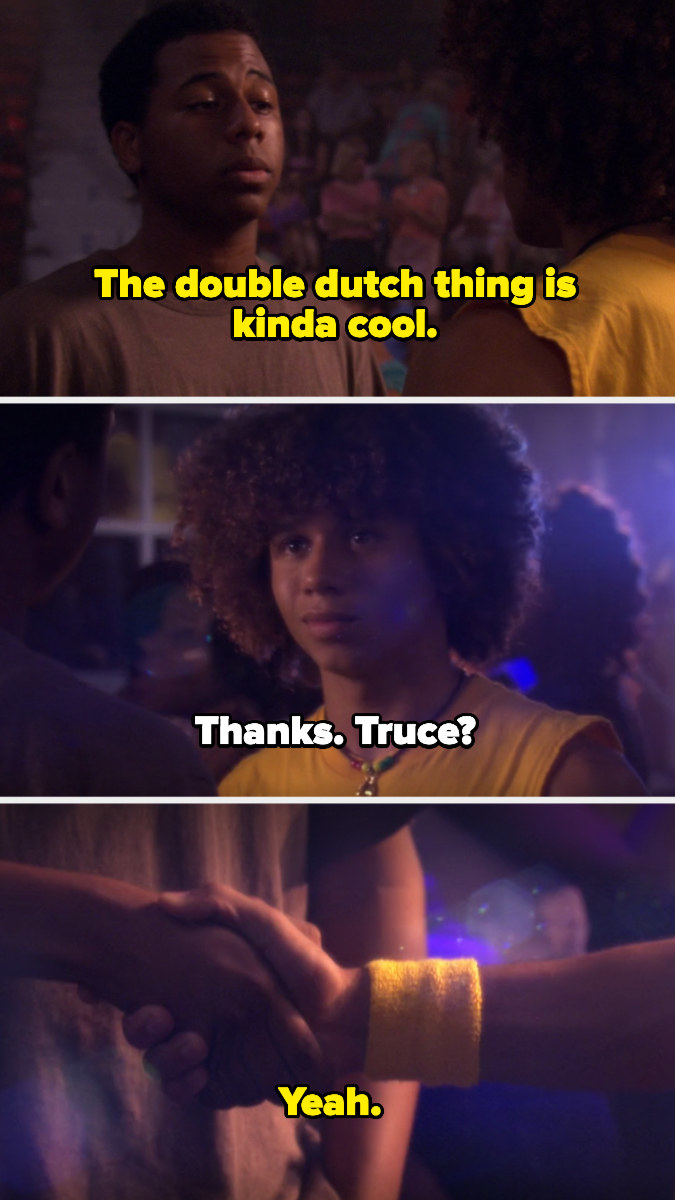 They made it to state finals! But they didn't win...until the next year.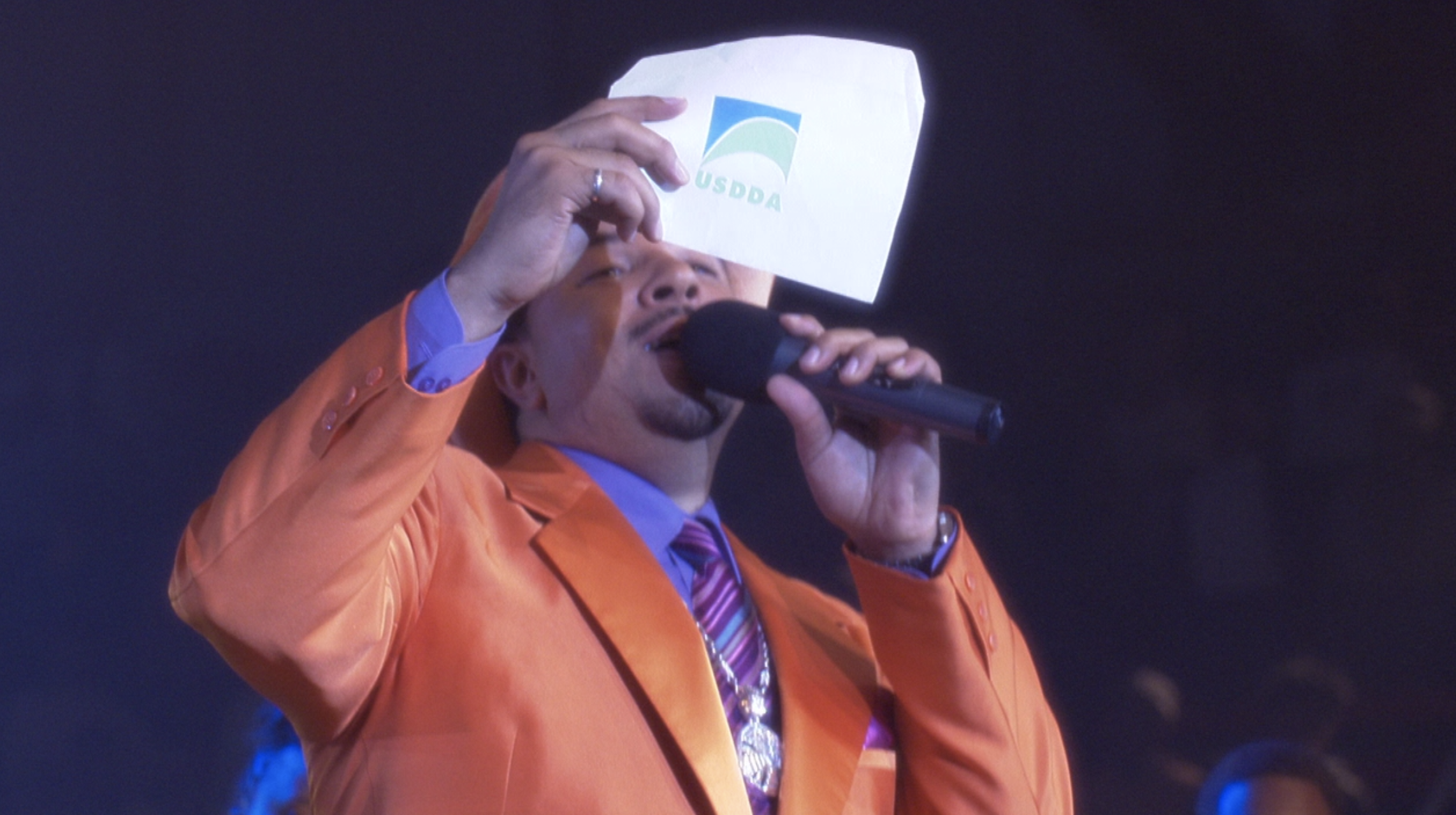 Also, Rodney's been the narrator all along! He's been telling the story to a group of kids. Aww.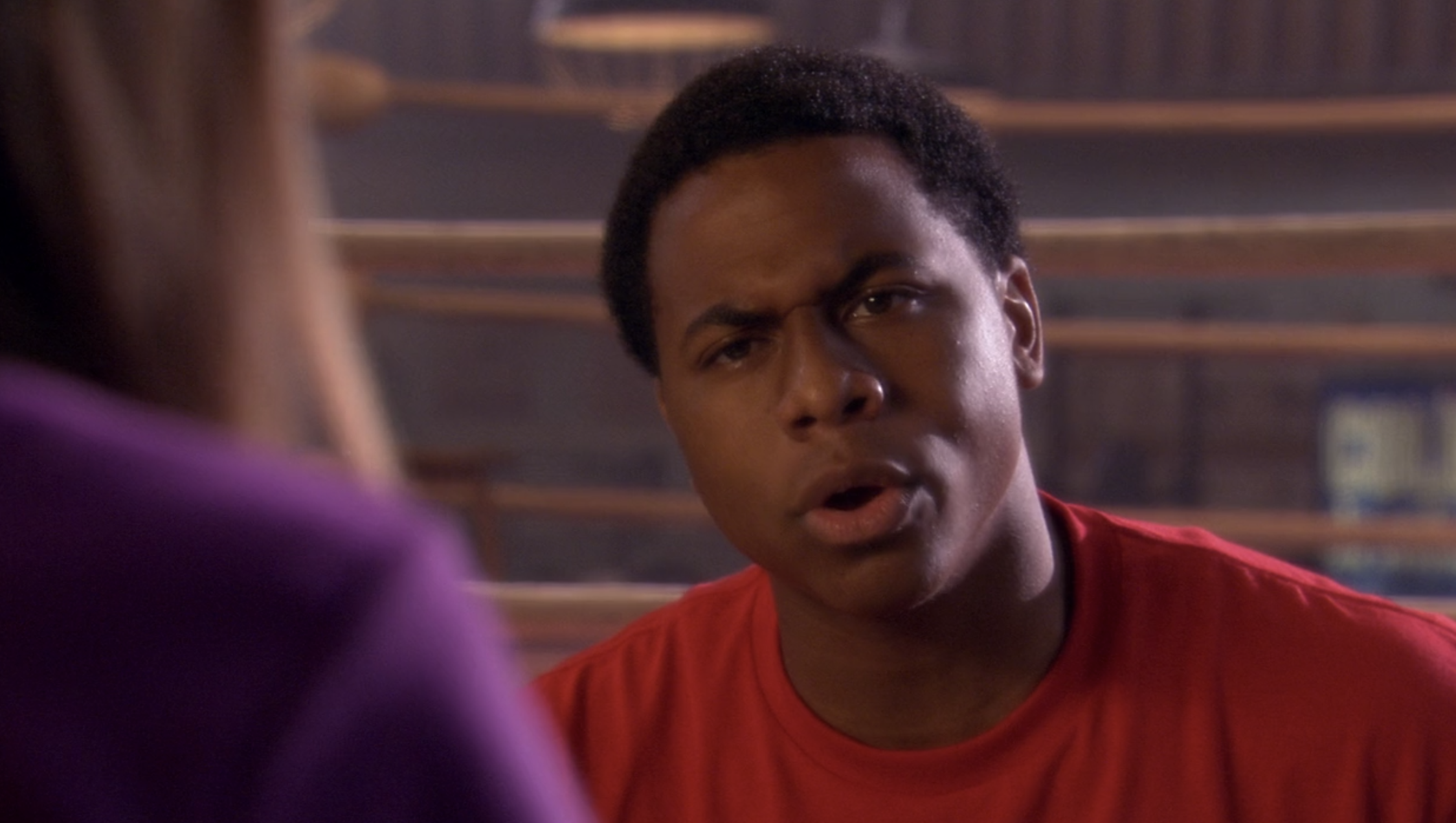 But for now, YAY WINNERS!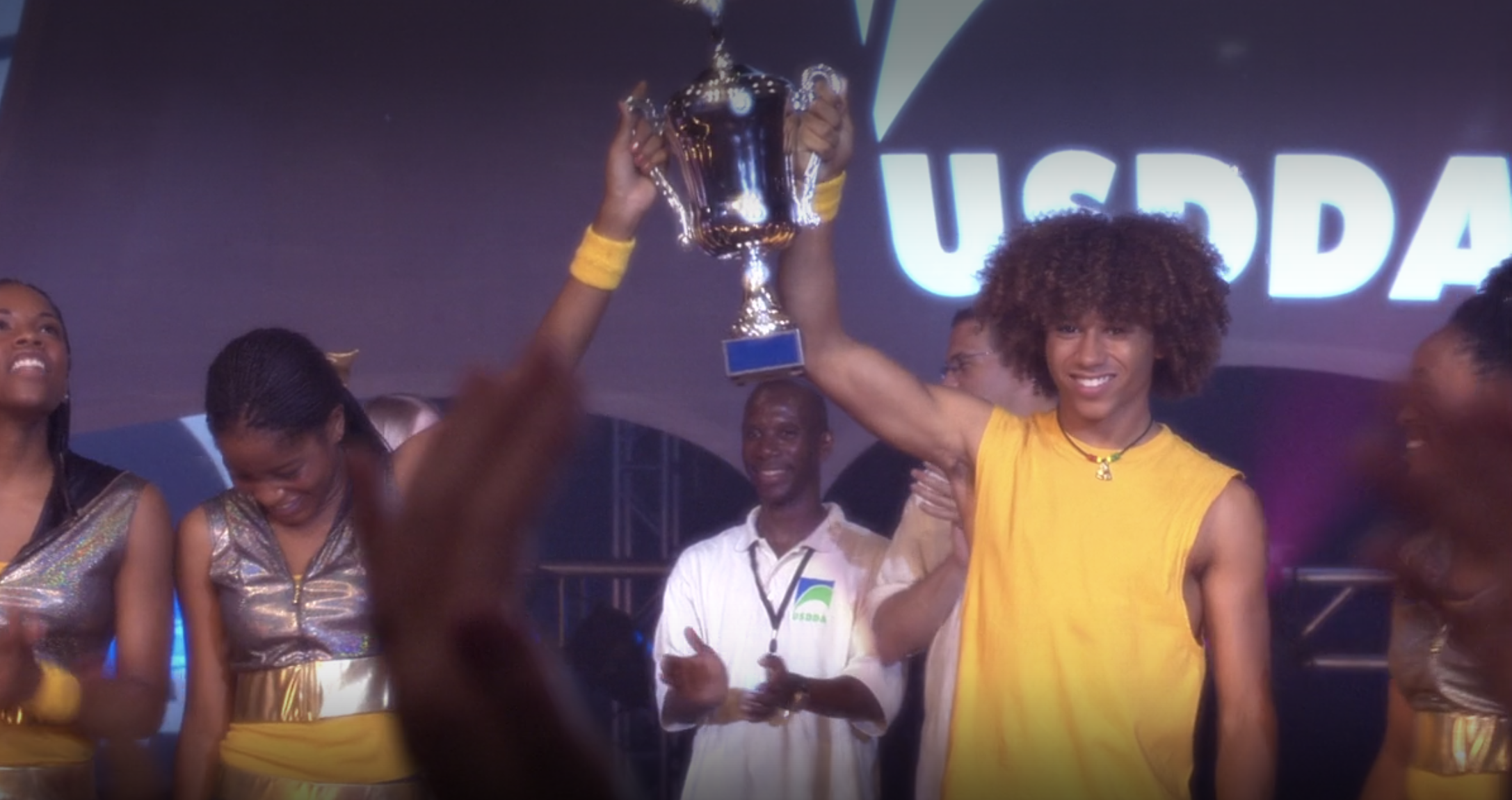 Hey, even Mr. Daniels has moves!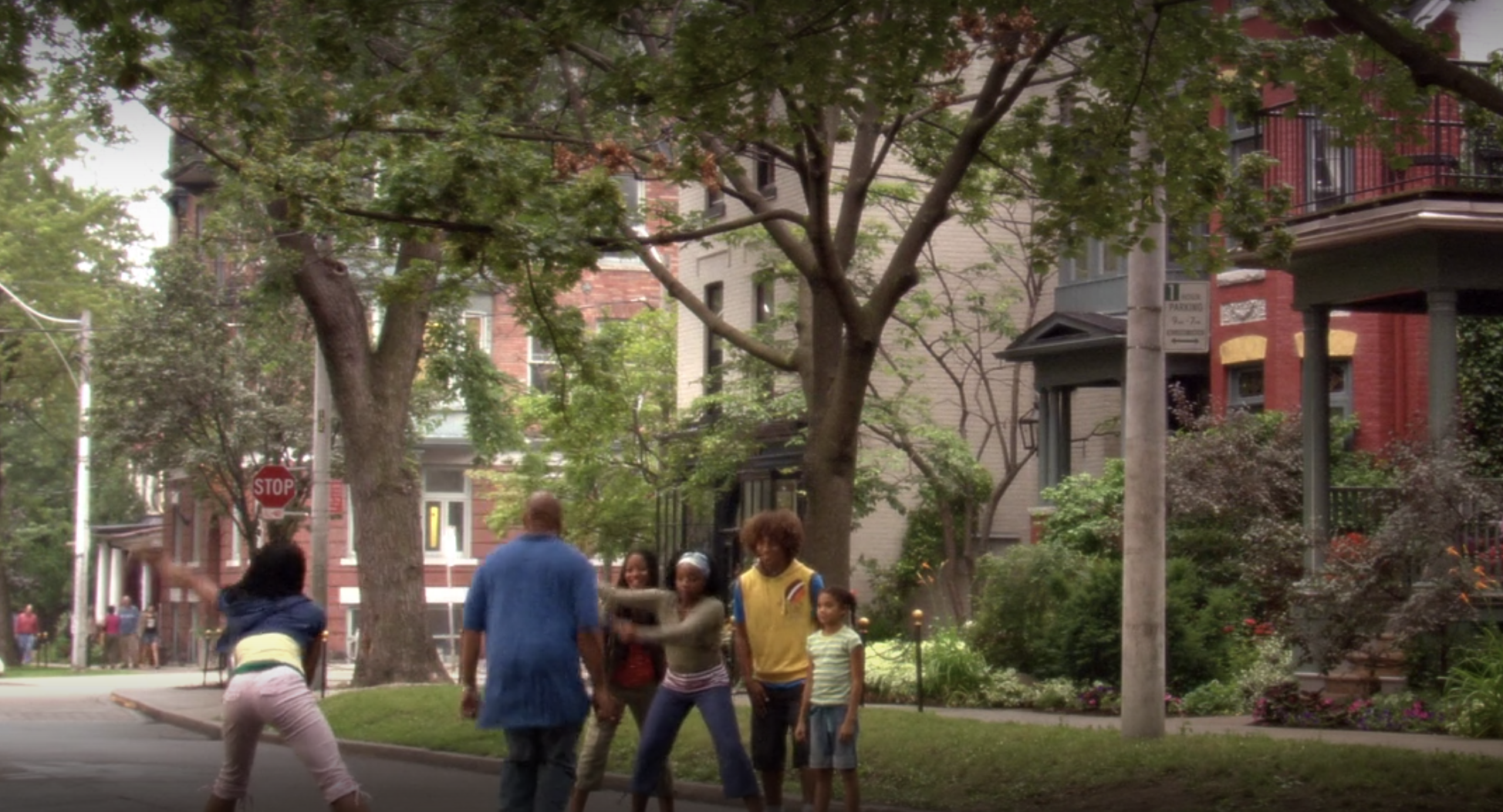 THE END!!!!!