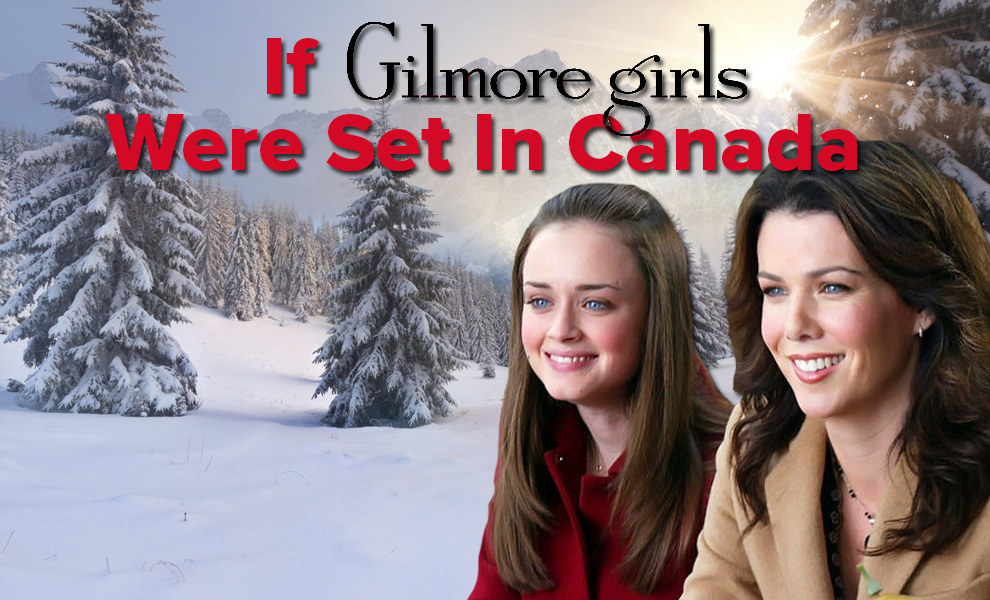 1. Stars Hollow would be near Unionville, Ontario. (which is where the Gilmore Girls pilot was filmed!).
2. Lorelai would work at the Confederation Inn.
3. Rory would attend the Toronto French School.
4. And she would have to wear leggings or thick tights under her school uniform.
5. No, they would not be related to Doug Gilmour, stop it right now.
6. Luke's Diner would be converted from a Home Hardware…
7. ...And he'd face stiff competition from several Tim Hortons nearby.
8. Luke would wear even more flannel than he already does. His hat and jeans would be flannel.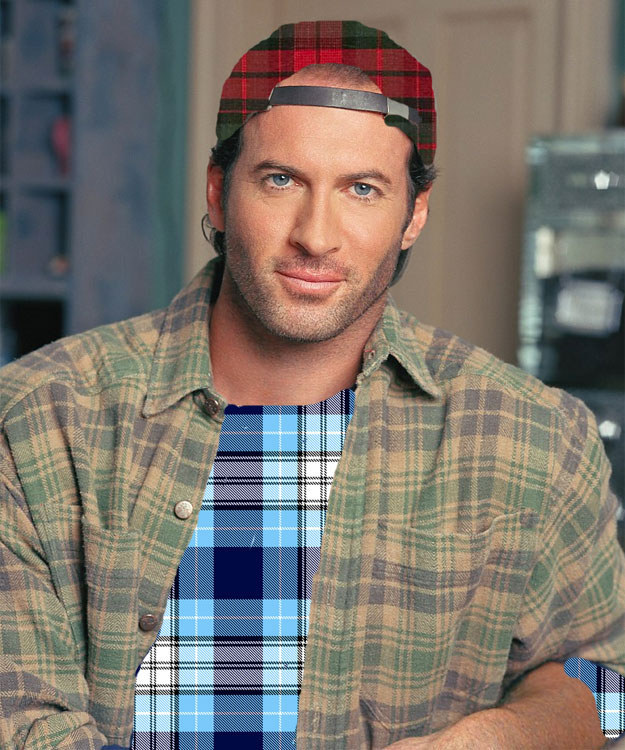 9. Sookie's full name would be Sookie St. John's.
10. Jackson would own a successful independent maple syrup farm.
11. Michel would be Quebecois.
12. Rory would dream of going to McGill...
13. ...But she would end up going to U of T.
14. Lorelai's thin scarves wouldn't be warm enough and she'd be forced to wear a belaclava.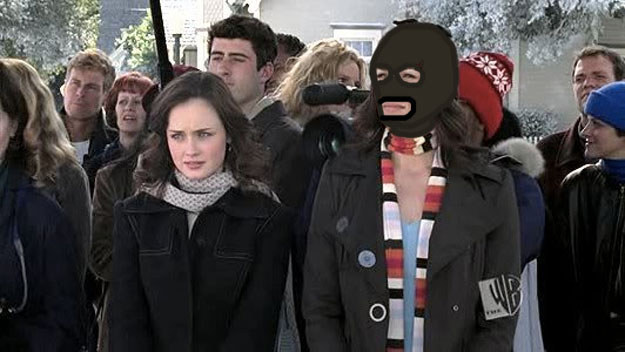 15. Emily Gilmore would be part of the Upper Canada Overseas Chapter of the Daughters of the American Revolution (yes, it's a real thing).
16. When Dean kisses Rory for the first time, she would accidentally steal a box of Kraft Dinner from the grocery store.
17. Paris's name would be Montreal.
18. Lorelai and Sookie would take Rory and her private school friends on a road trip to see the Barenaked Ladies.
19. Tristan would be that asshole kid at your school who throws snowballs with ice packed into them.
20. Kirk would have his own snowplowing business.
21. In season 1, Rory's car would be hit by a moose.
22. Thomas Mulcair would own the grocery store and would be the town selectman.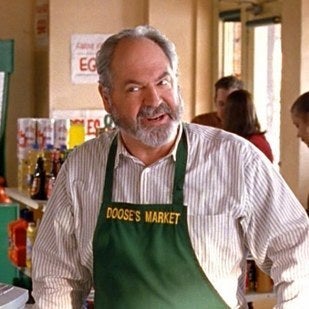 23. Dean would build Rory a Zamboni.
24. Lane's band would be called The Tragically Hep Alien.
25. Rory and Lorelai would grab takeout from Al's Poutine World.
26. Max would propose to Lorelai with 1,000 double-doubles.
27. Rory and Dean would break up at the Stars Hollow ice skating marathon.
28. Jess would run away to Whistler to find his dad.
29. Paris's breakdown during the debate would be televised on CPAC.
30. Rory would have a dream about lying in bed, talking with Michaëlle Jean.
31. Logan would give Rory a North Face backpack, but, like, a really nice one.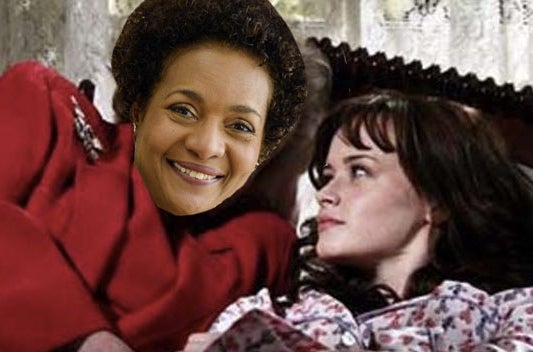 32. Lane, Zack, and Brian's one-bedroom apartment would cost $2,000/month.
33. Zach would struggle to get the twins into their snowsuits every day.
34. Logan's dad would be Conrad Black and would own the National Post.
35. Logan would initiate Rory into the (Sharon) Lois and Bram Brigade...
36. ...By making her do the Edge Walk atop the CN Tower.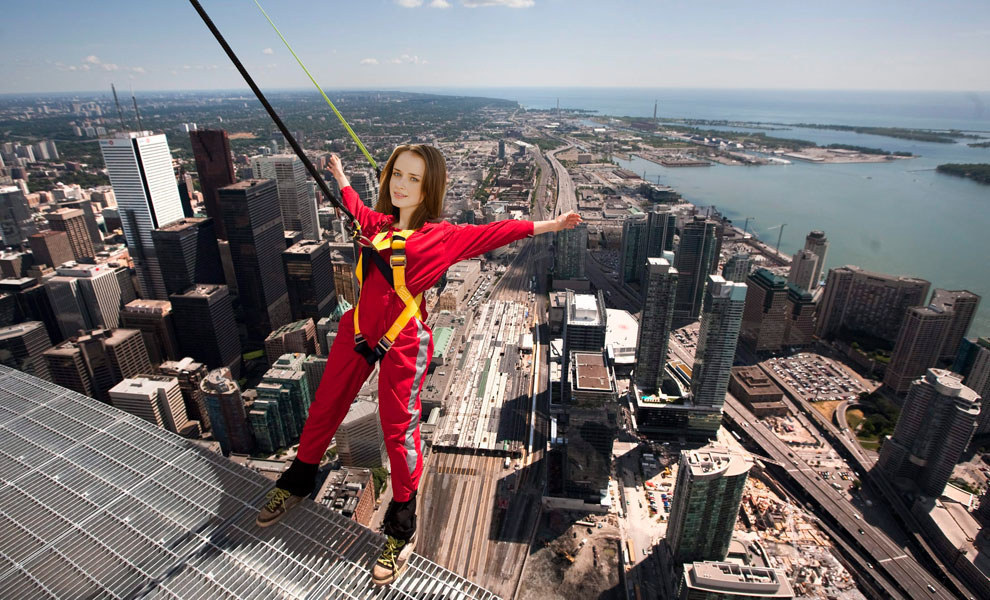 37. Luke's daughter would be named February (and the audience would still hate her as much as everyone hates the actual month of February).
38. Paul Anka would still be named Paul Anka, who is a Canadian treasure.
39. Chris and Lorelai would get married during a whirlwind trip to Quebec City.


40. In the final episode, Rory would go off to follow Justin Trudeau on the campaign trail.
41. And finally, Netflix would order a new season of Gilmore Girls, but it wouldn't be available on Canadian Netflix.
Looks like there are no comments yet.
Be the first to comment!