Canada is so much more than that Place North Of Us Full Of Nice People.
Sure, it's the birthplace of Ryan Gosling, Drake, and Rachel McAdams, but it's also SO MUCH MORE.
Like a potential destination for ~romance~ and refuge from a Trump presidency.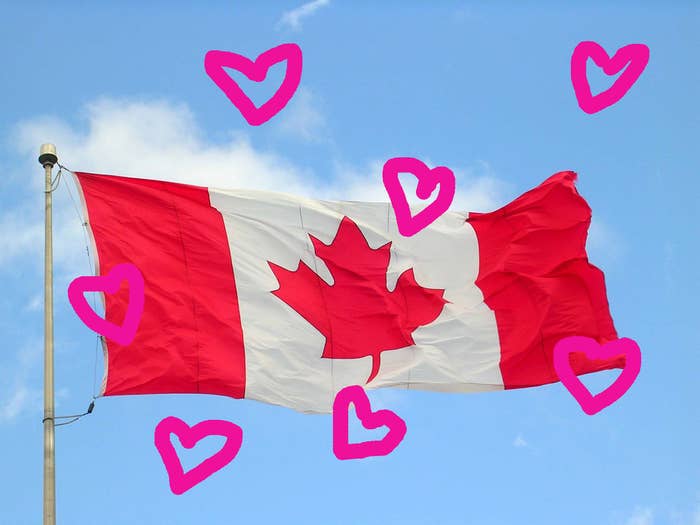 That's why a bunch of smart folks created Maple Match — a dating site to link up eligible Americans desperate to avoid a possible Trump White House with eligible Canadian singles ready to mingle.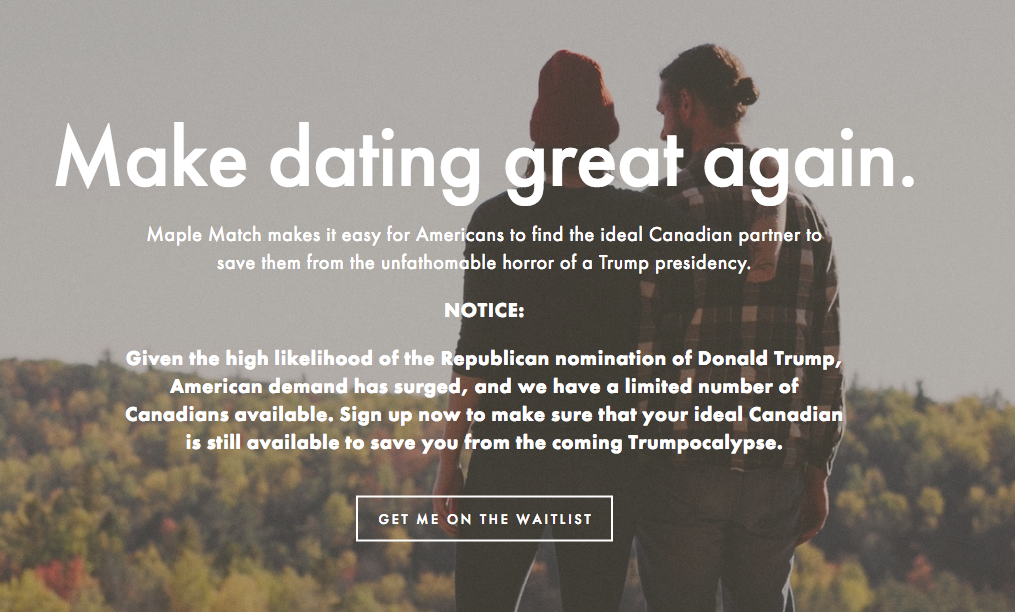 Unfortch, there's a waiting list right now to find a Canadian match, because yes, everyone is panicking. But you can put your name down, and they'll get back to you ASAP.
"Given the high likelihood of the Republican nomination of Donald Trump, American demand has surged, and we have a limited number of Canadians available," the site currently reads. "Sign up now to make sure that your ideal Canadian is still available to save you from the coming Trumpocalypse."
Good luck!