Well, we only have one more week of The Great British Bake Off and I'm already wondering what could possibly fill the void. But before we have to say goodbye, let's talk about Patisserie Week — aka the semifinal.
Since I could stare at photos and pretty drawings of food all day, I'm back again with the semifinal side-by-sides of the drawings next to the bakes.
Note that the drawings are, of course, done after the final bakes by illustrator Tom Hovey (aka the man with the coolest job ever!). He once told Vulture, "My job is to illustrate what the bakers planned to create, not what they actually baked in the tent." So I just think it's pretty neat to see a side-by-side of what the bakers had planned next to how things turned out.
1.
Hermine's Créme et Abricot Baba au Rhum: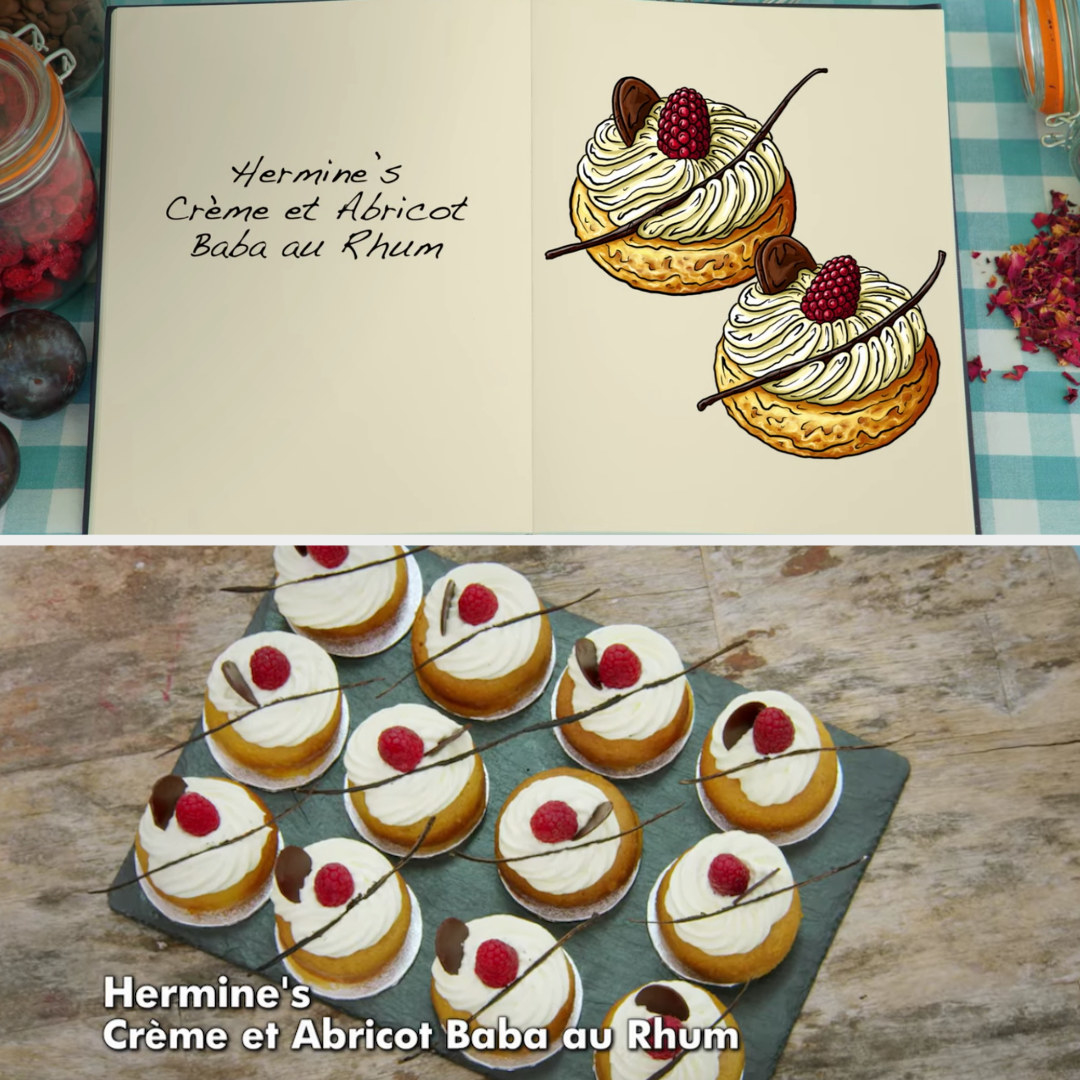 2.
Laura's Poached Pineapple, Kiwi & Passion Fruit Rum Babas:
3.
Dave's Honey Tequila, Mango & Passion Fruit Savarins: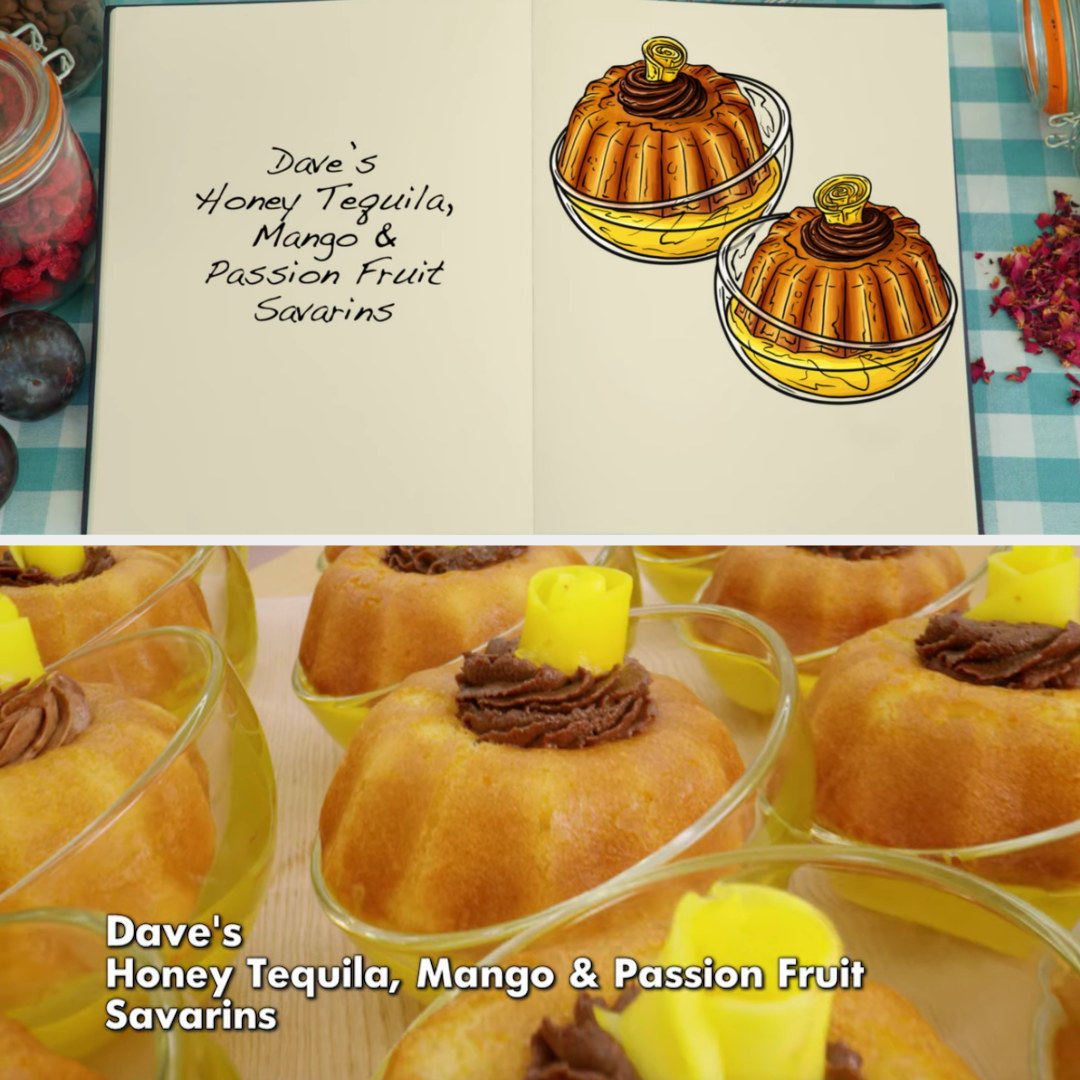 4.
Peter's Strawberry & Elderflower Babas: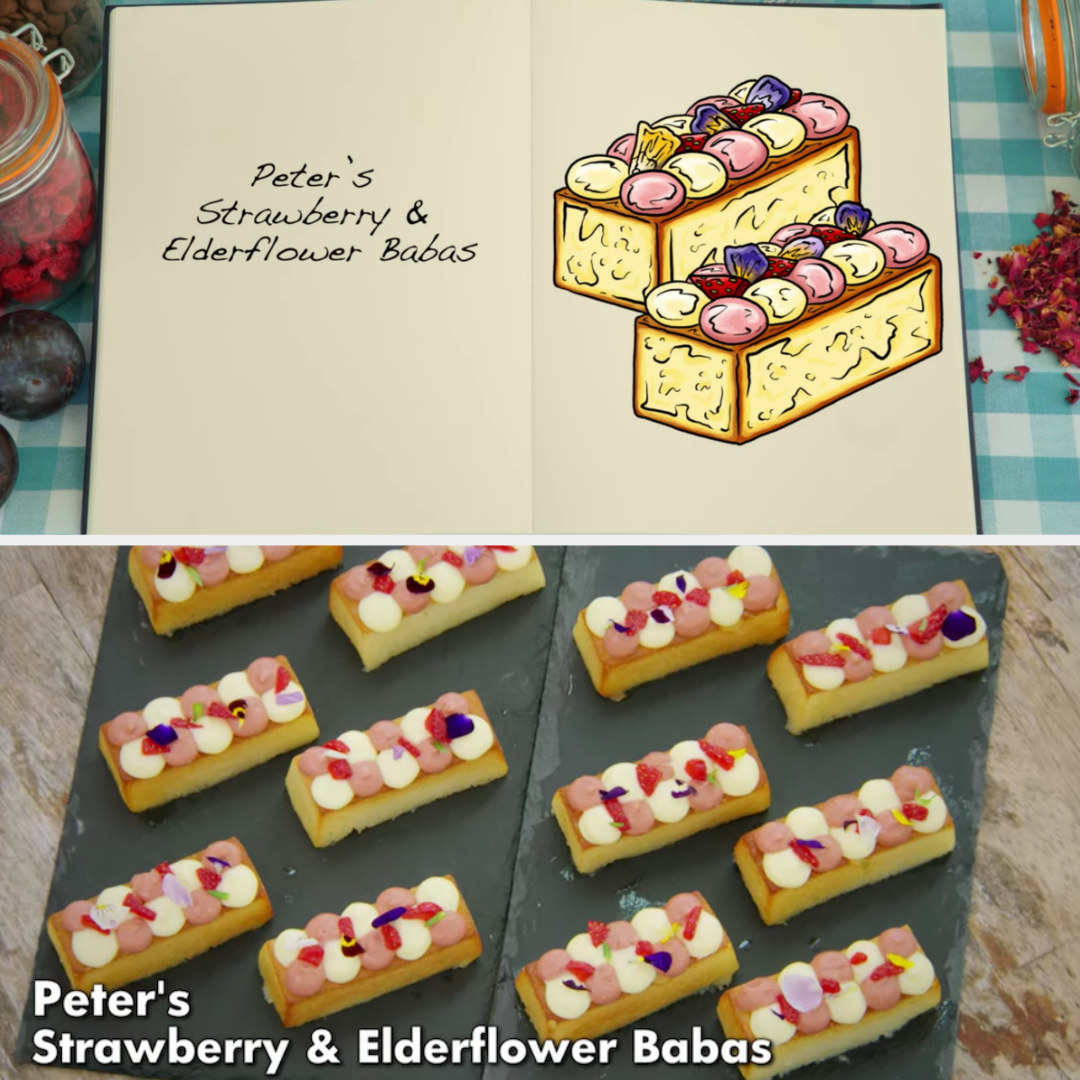 The Technical Challenge was this extremely specific horn thing that looked cool, but definitely seemed very difficult:
Finally, we moved to a showstopper challenge of cube cakes:
5.
Dave's Celebration of Chocolate Cube Cake: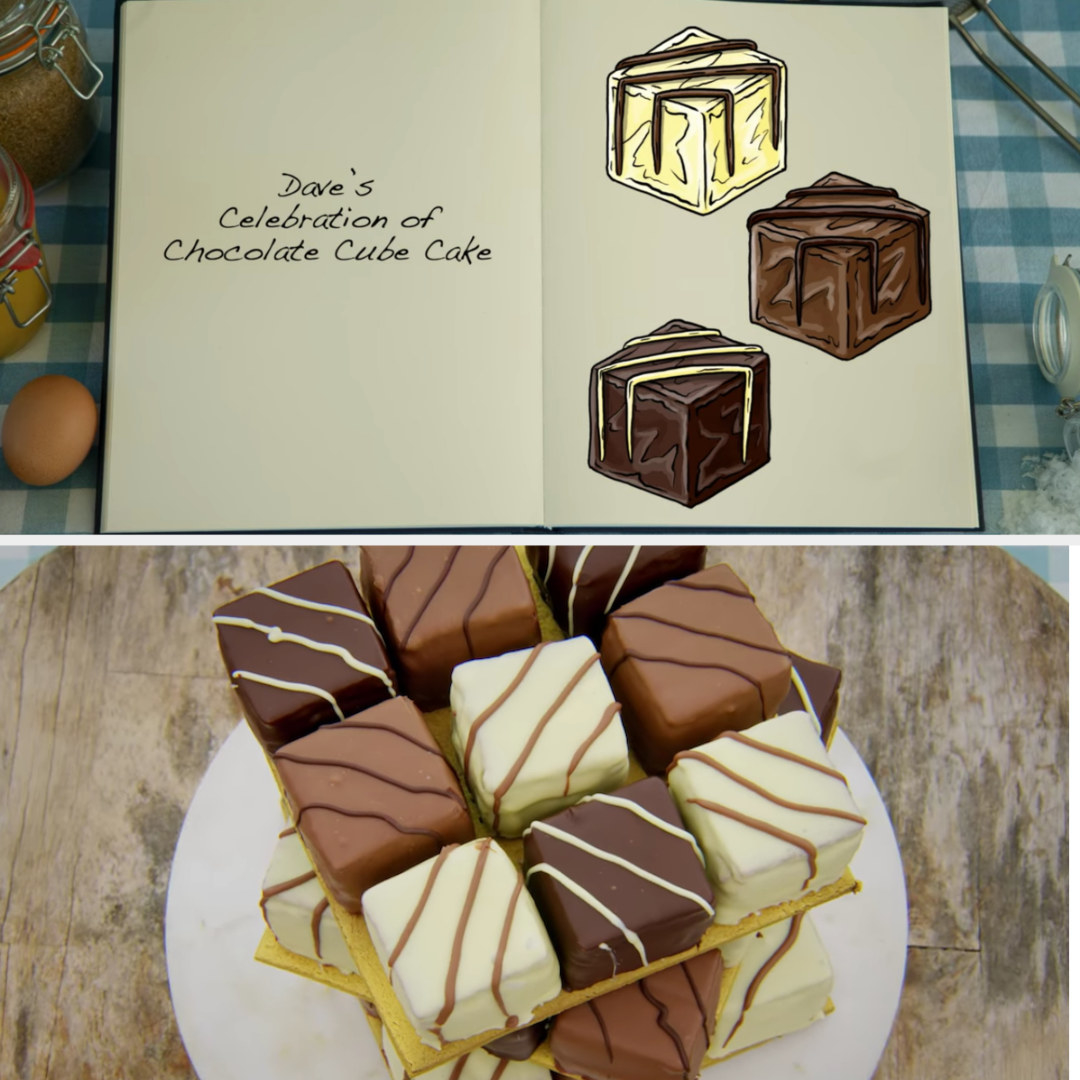 6.
Laura's Black Forest Cube Cake: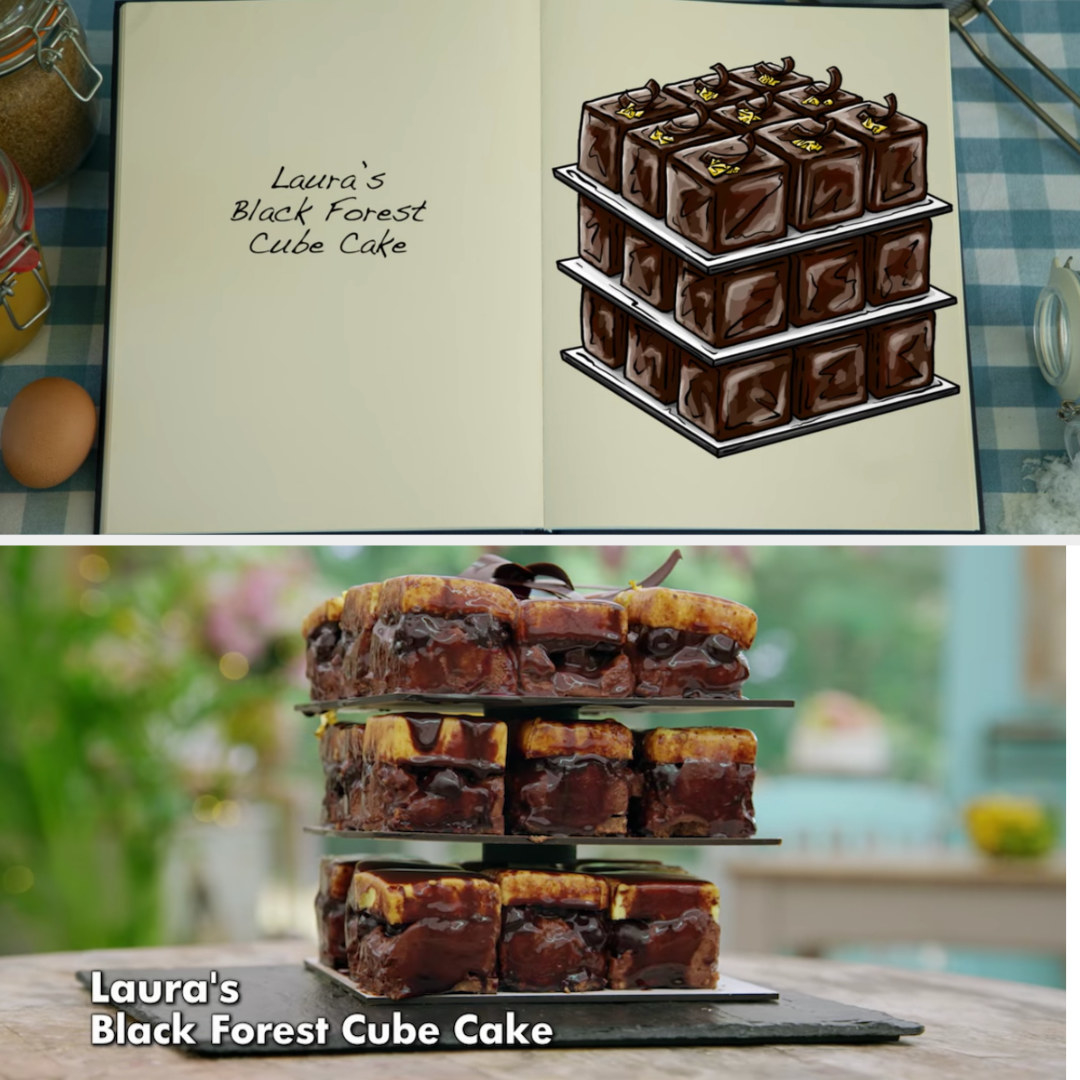 7.
Hermine's "The Best of Hermine" Cube Cake: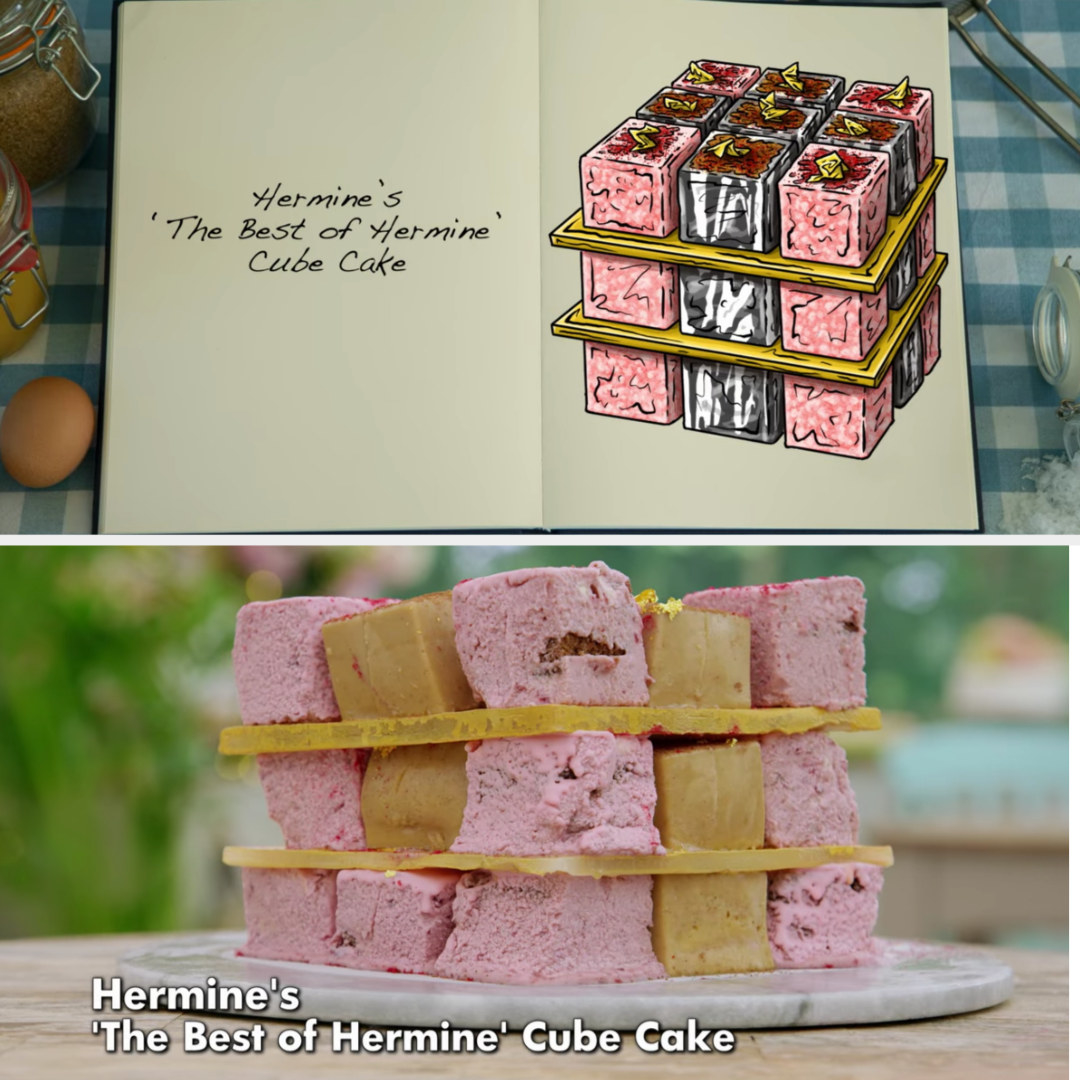 8.
Peter's Chocolate, Raspberry & Pistachio Cube Cake: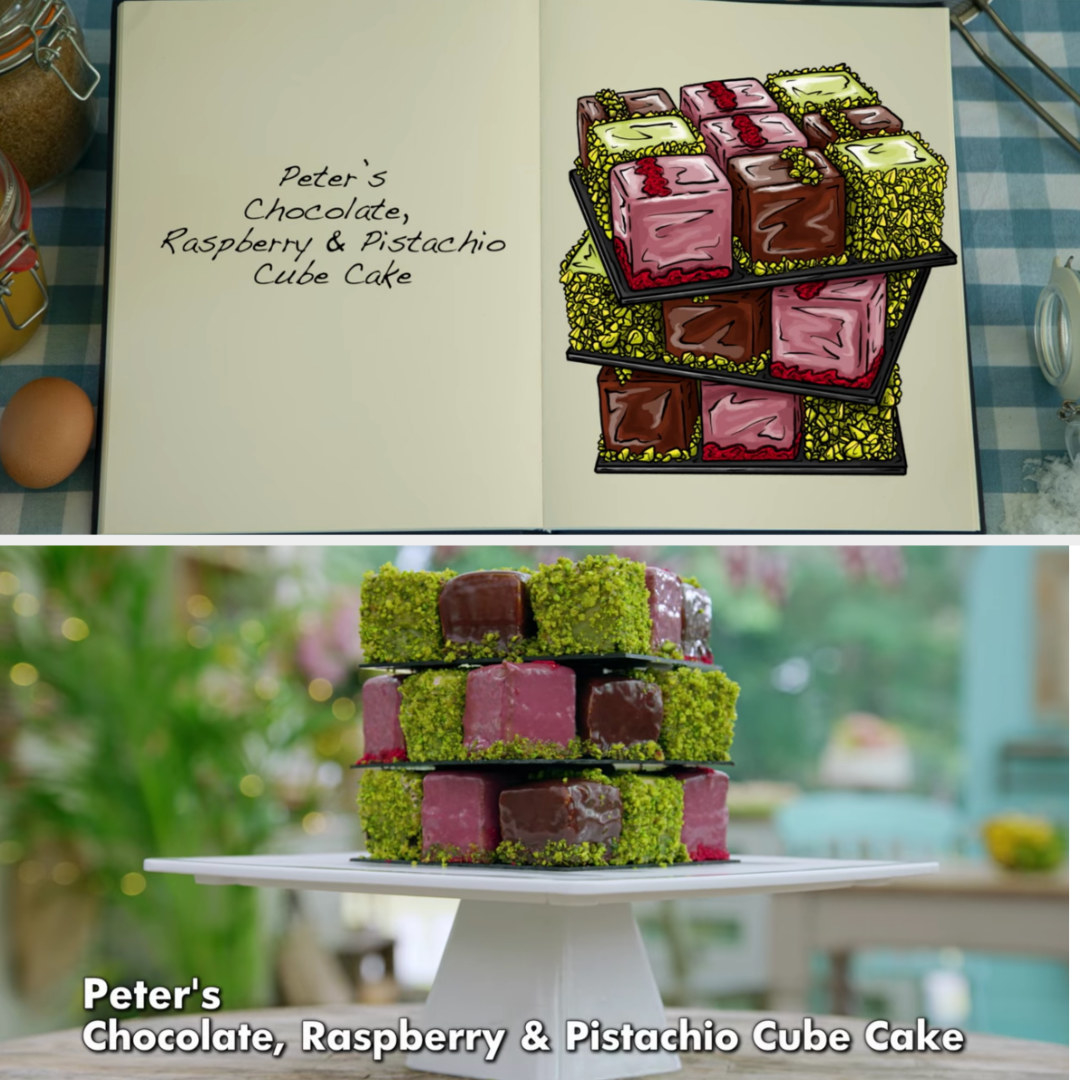 In the end, Peter was crowned Star Baker for the second time, and in a move that honestly still hurts my heart, Hermine was sent home. I'm sad almost every week, but after last week, I genuinely thought she might win the whole thing — so this one really hurts.