Ah, Bread Week — it's always one of my favorite weeks of Great British Bake Off, but this year in particular (when I happened to bake a few loaves myself in quarantine), something about it felt even more special.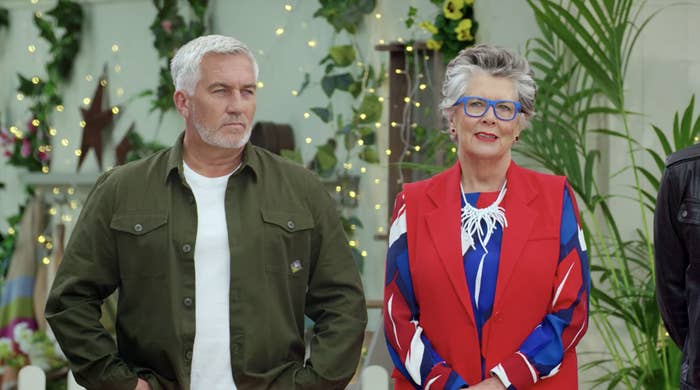 Now, since I could stare at photos and pretty drawings of food all day, I'm back again with this week's side-by-sides of the drawings next to the bakes.
Note that the drawings are, of course, done after the final bakes by illustrator Tom Hovey (aka the man with the coolest job ever!). He once told Vulture, "My job is to illustrate what the bakers planned to create, not what they actually baked in the tent." So I just think it's pretty neat to see a side-by-side of what the bakers had planned next to how things turned out.
This week's signature bake was to create two soda bread loaves — one sweet and one savory.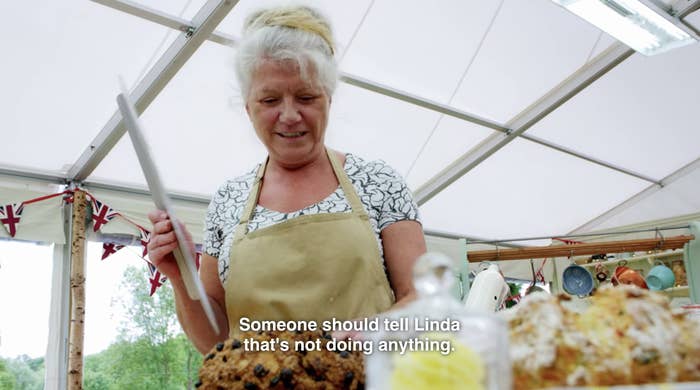 1.
Linda's Cyflym Bara Quick Bread
2.
Dave's Chilli Chocolate & Cheesy Bacon Soda Breads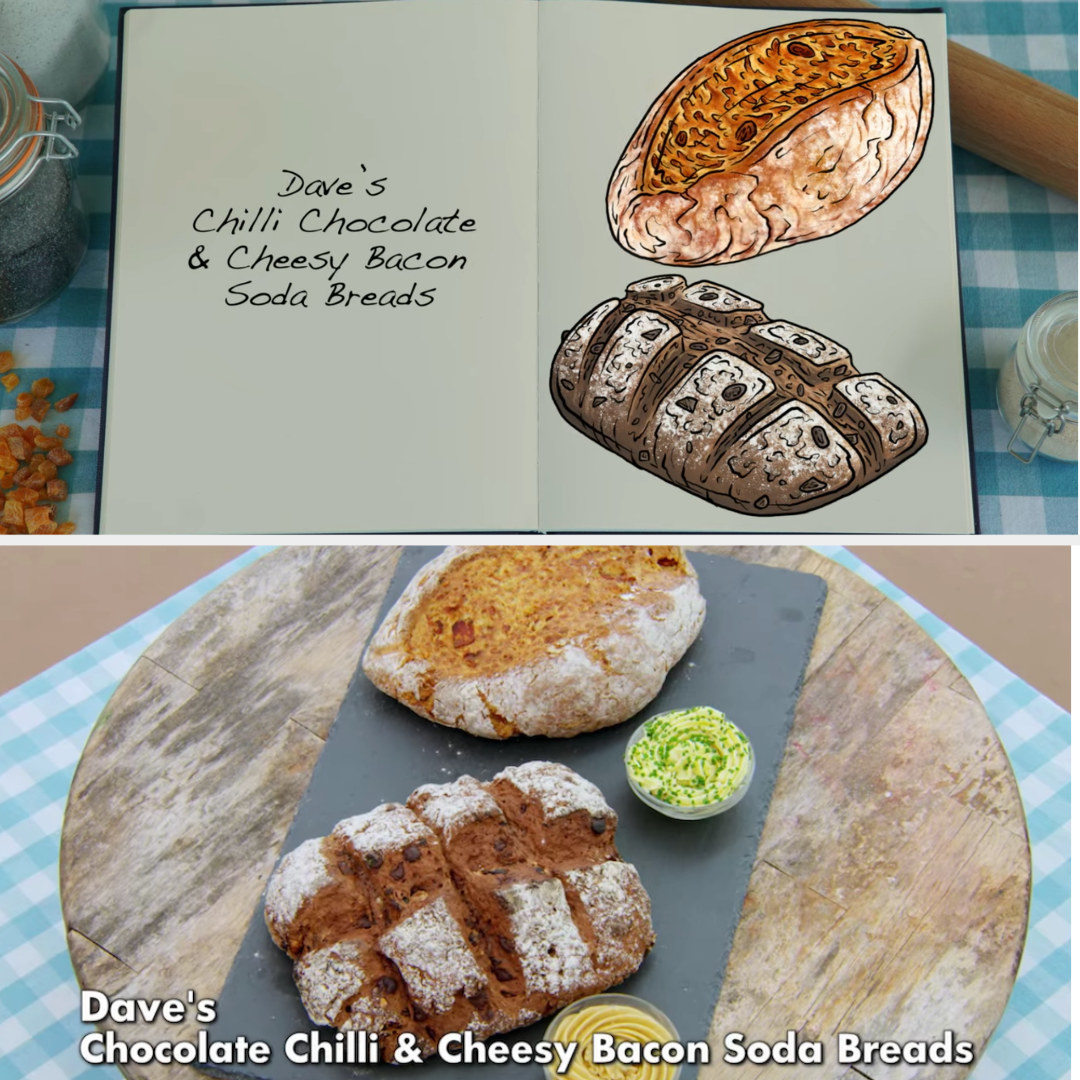 3.
Peter's Black Pudding & Ginger Beer Soda Breads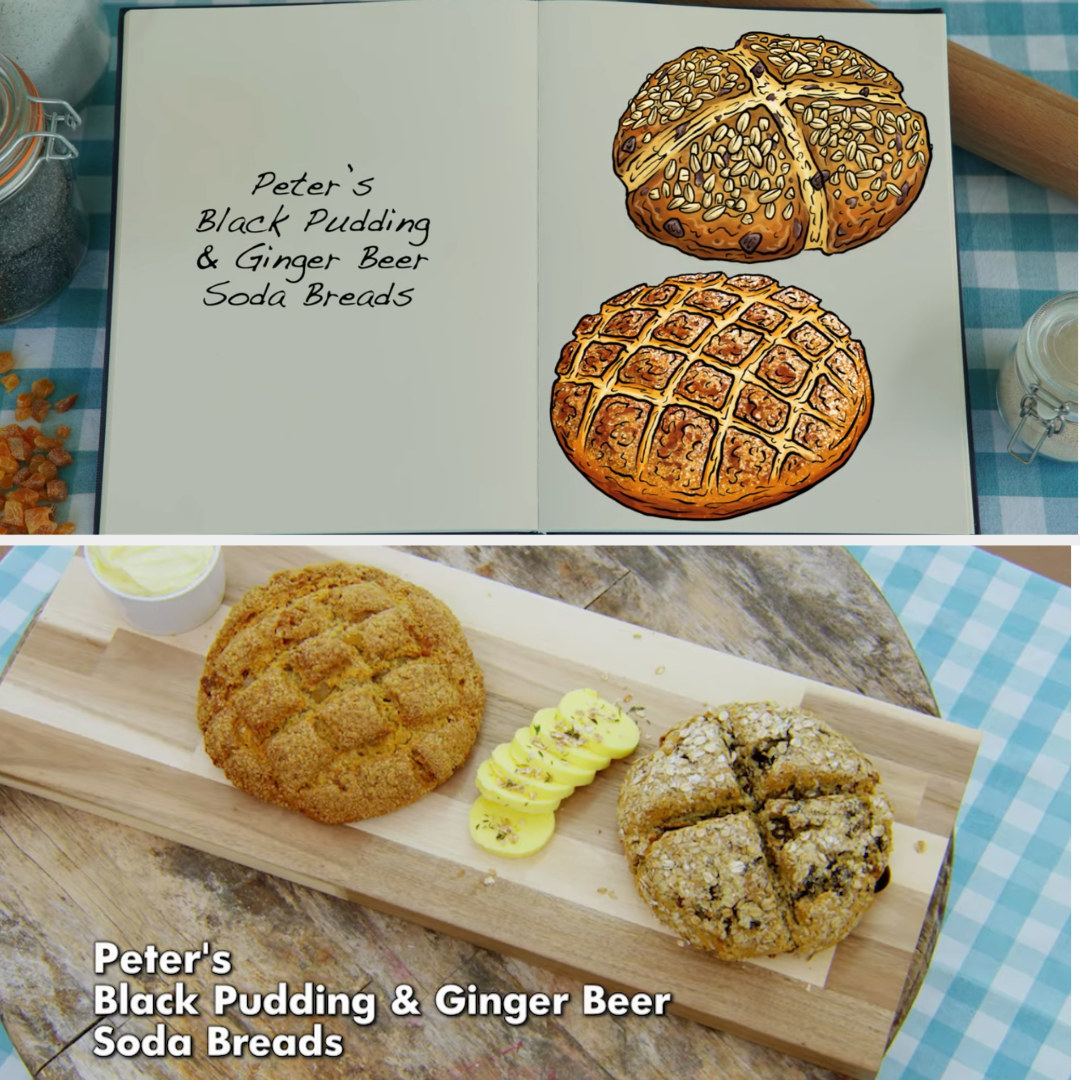 4.
Lottie's Blueberry Breakfast & Summertime Soda Breads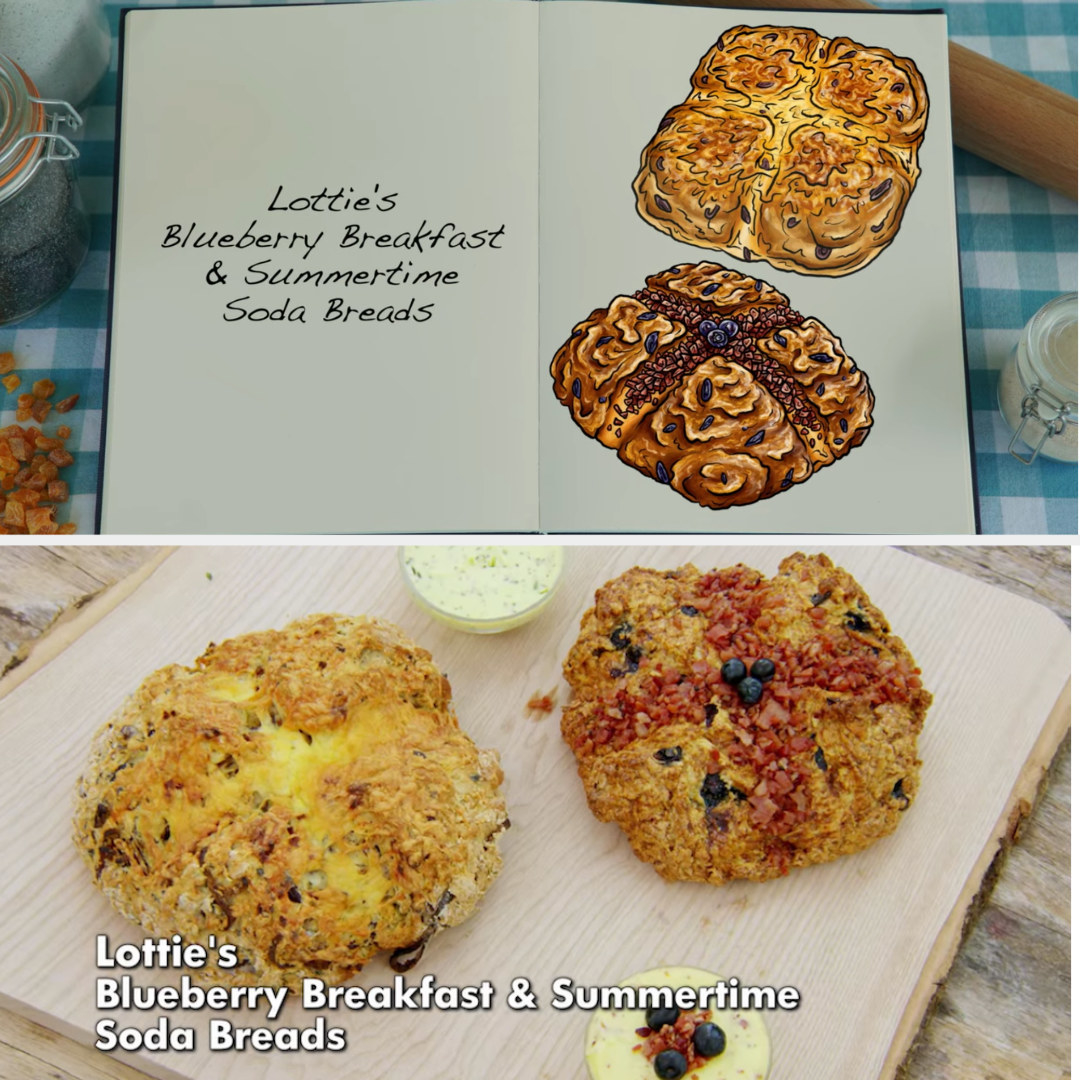 5.
Laura's Nana Peg's Nicely Spiced & Cherrylicious Soda Breads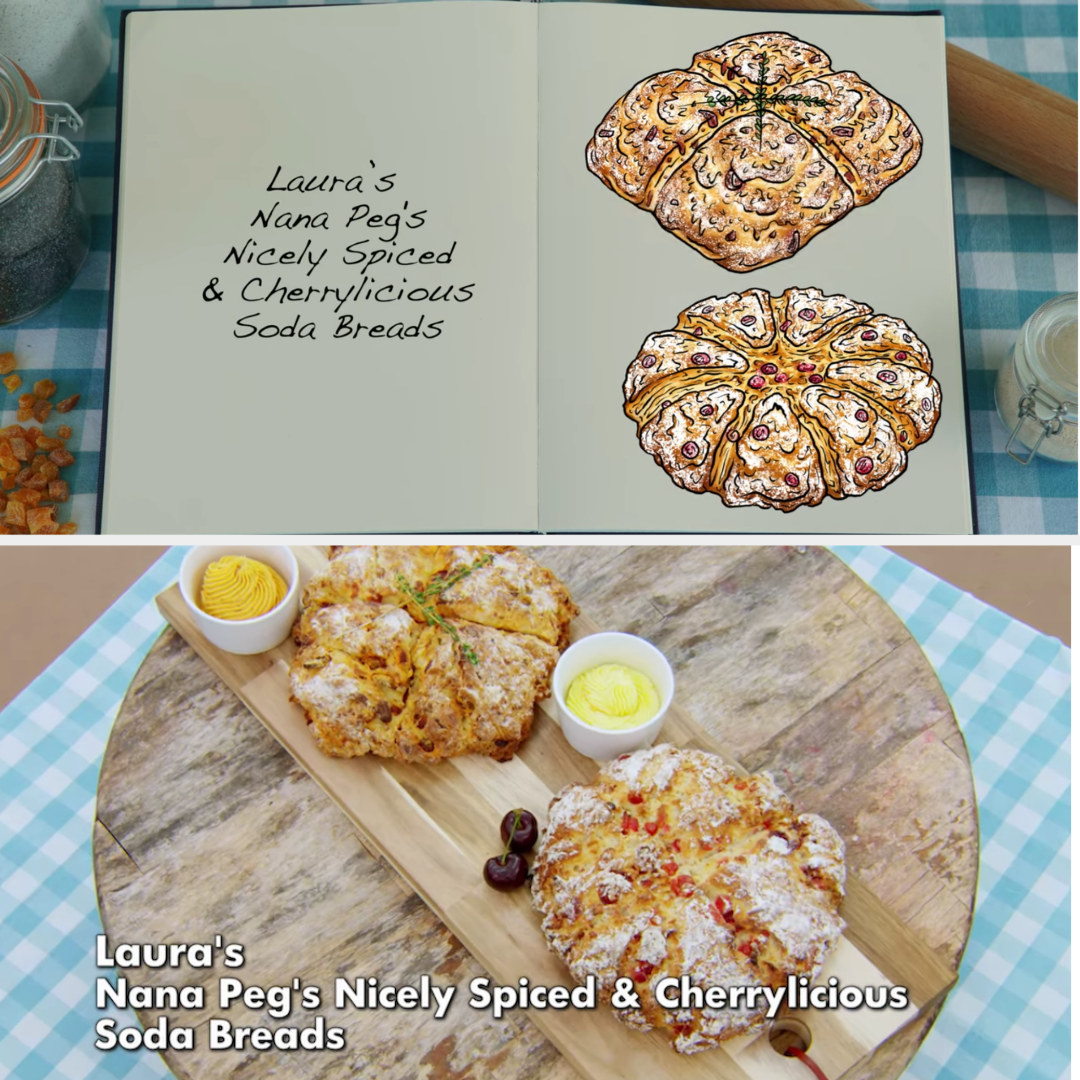 6.
Sura's Middle Eastern Inspired Soda Breads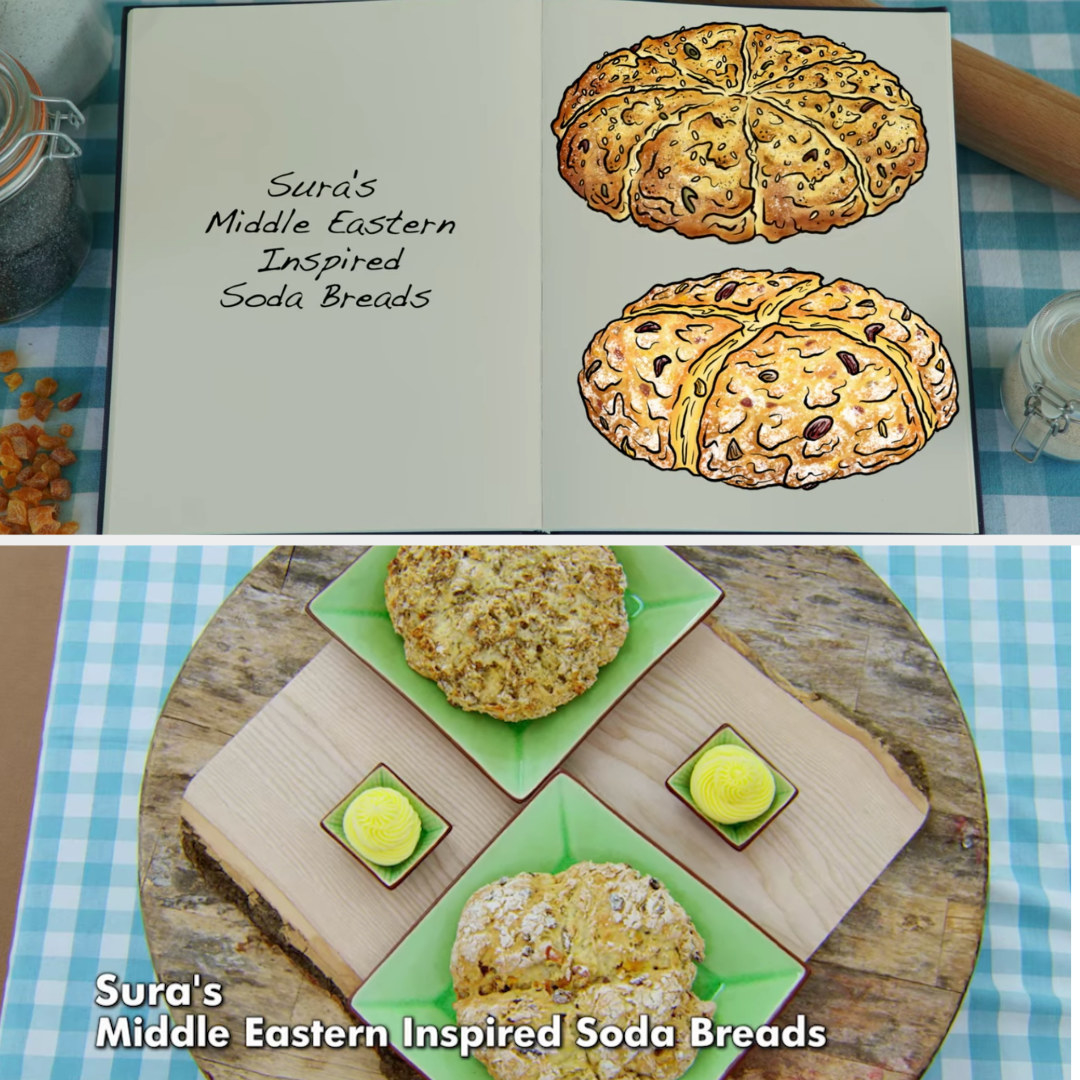 7.
Hermine's My Favourite Flavours Soda Breads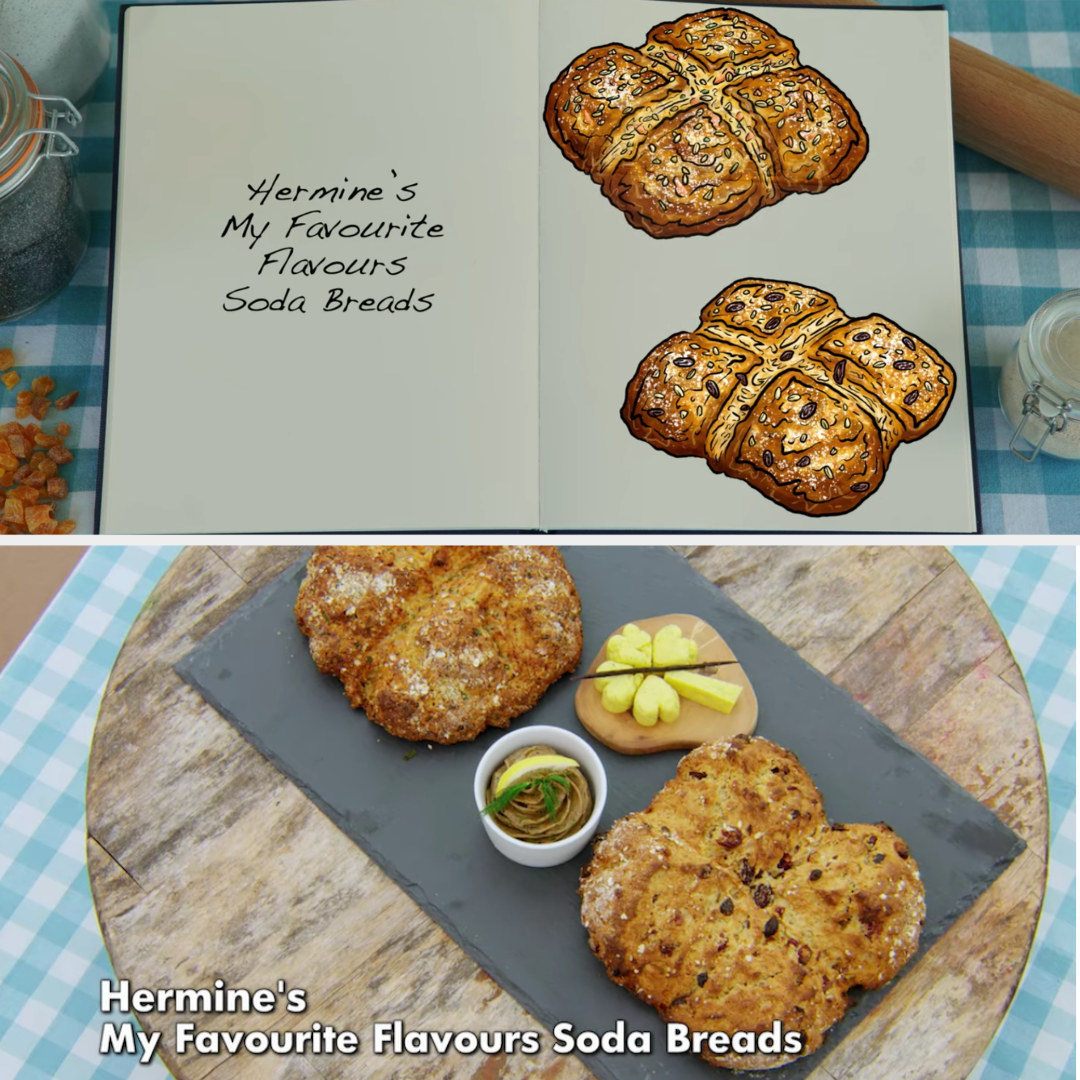 8.
Marc's Cornish Soda Breads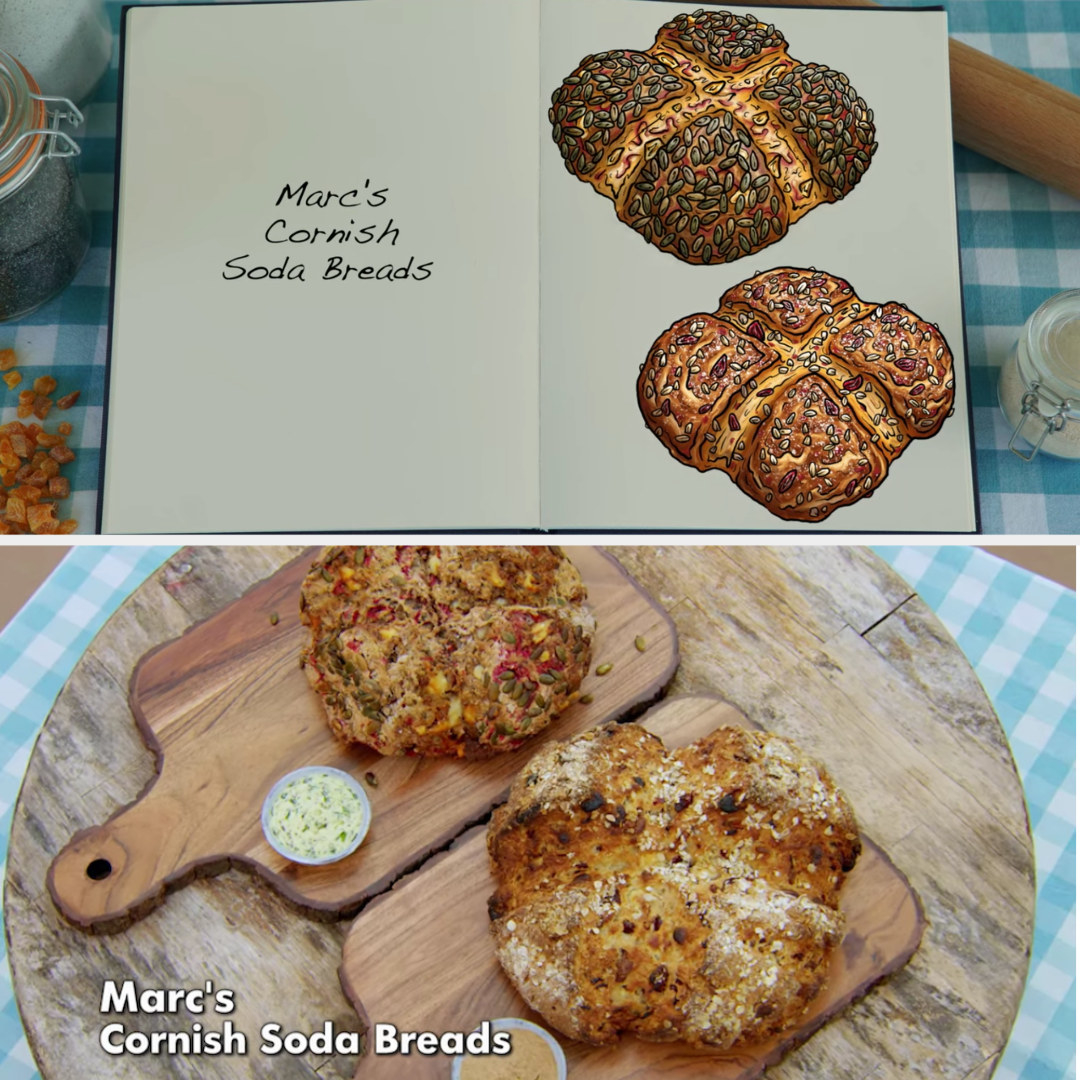 9.
Rowan's Flavours of Italy
10.
And Mark's Sausage & Stout Sodas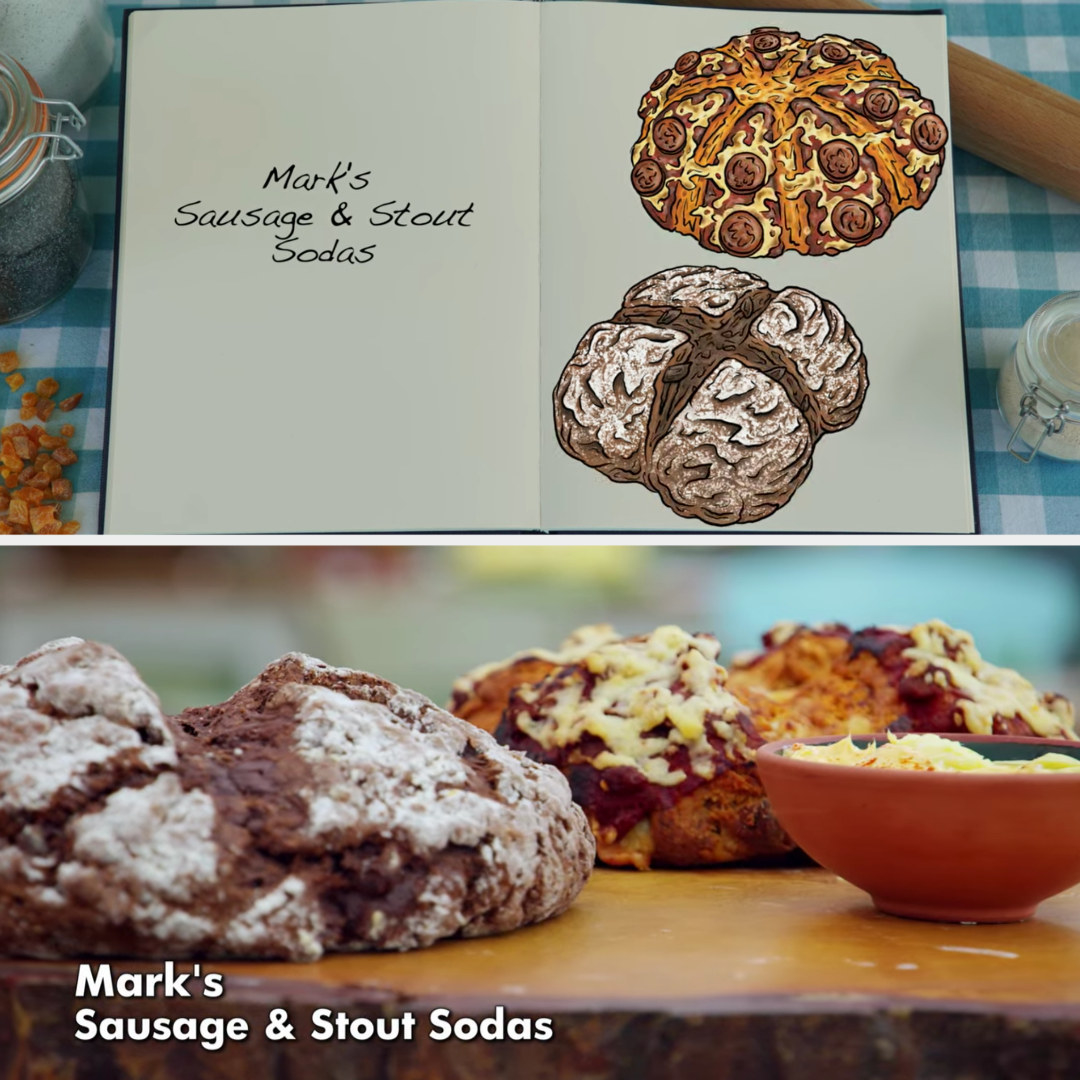 Hermine got a Hollywood Handshake — on Bread Week of all weeks! Thrilled for her!
Next up was the technical challenge: rainbow bagels.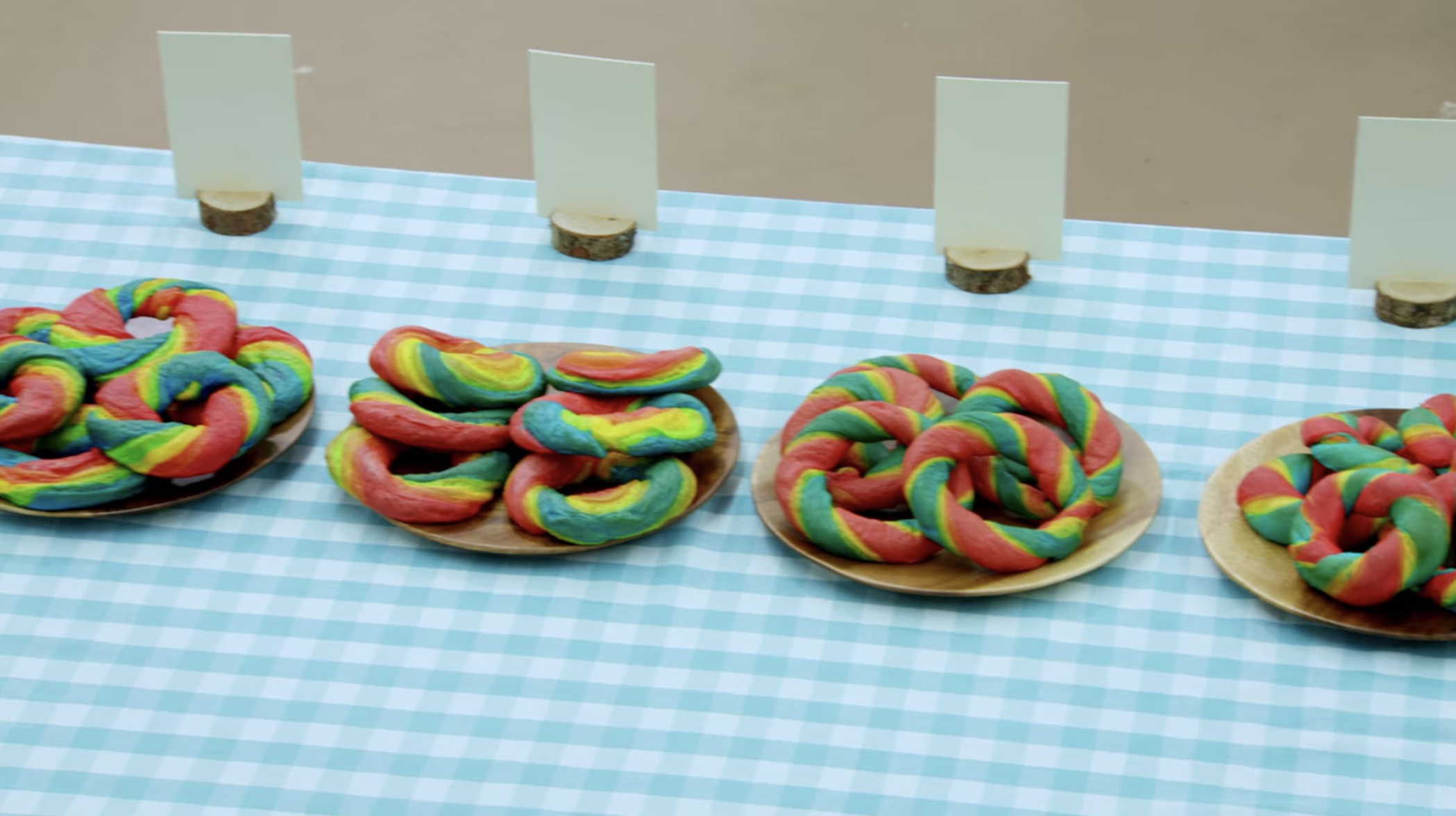 And finally came the showstopper round, where the bakers were tasked with making a plaque out of bread. Going to take a moment before I dive in to throw it back to the most epic bread creation I've ever seen — Paul's lion from back in 2015:
11.
Marc's The Dharma Wheel Bread Sheaf: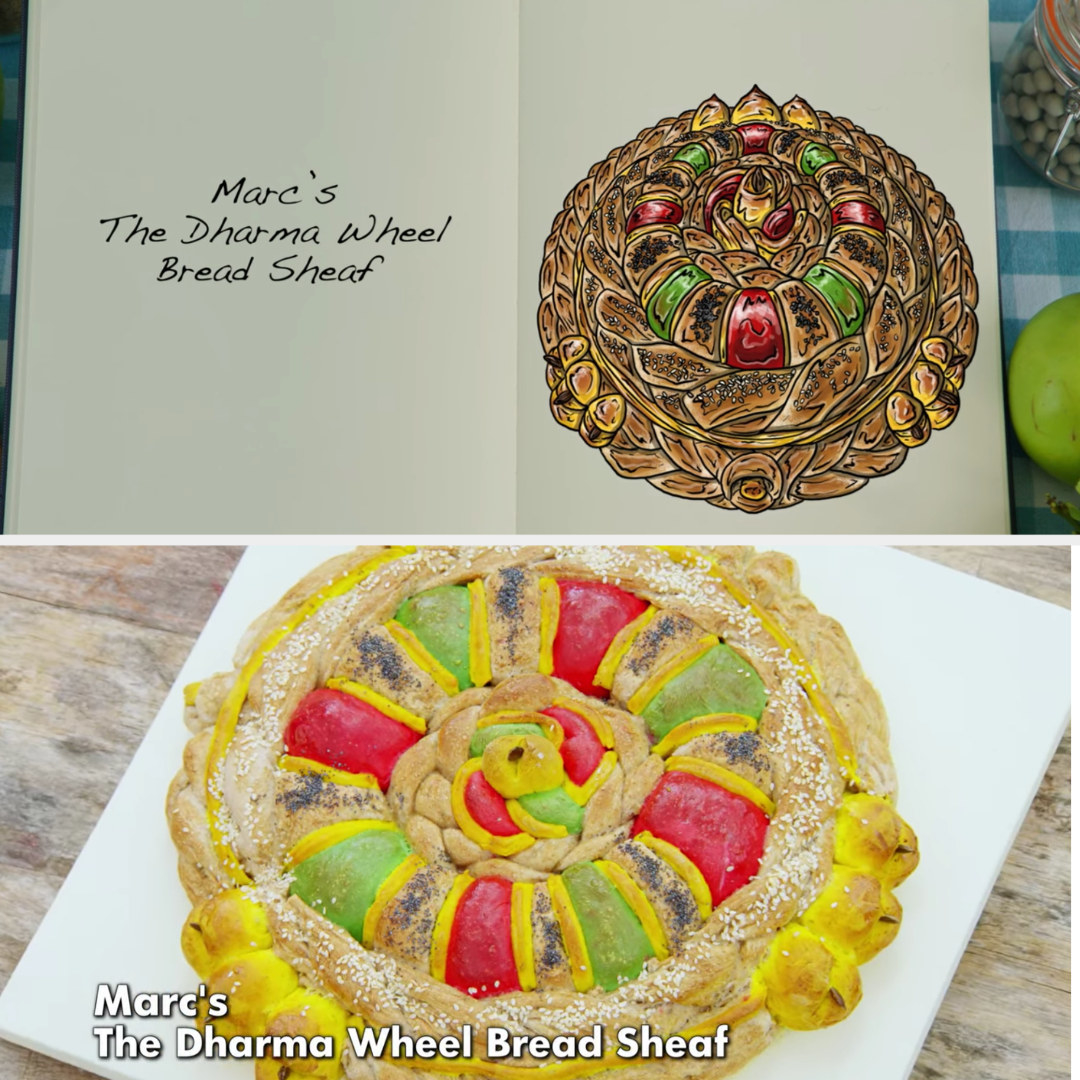 12.
Linda's "Fruits of Our Labour" Black Olive Bread & Tiger Bread: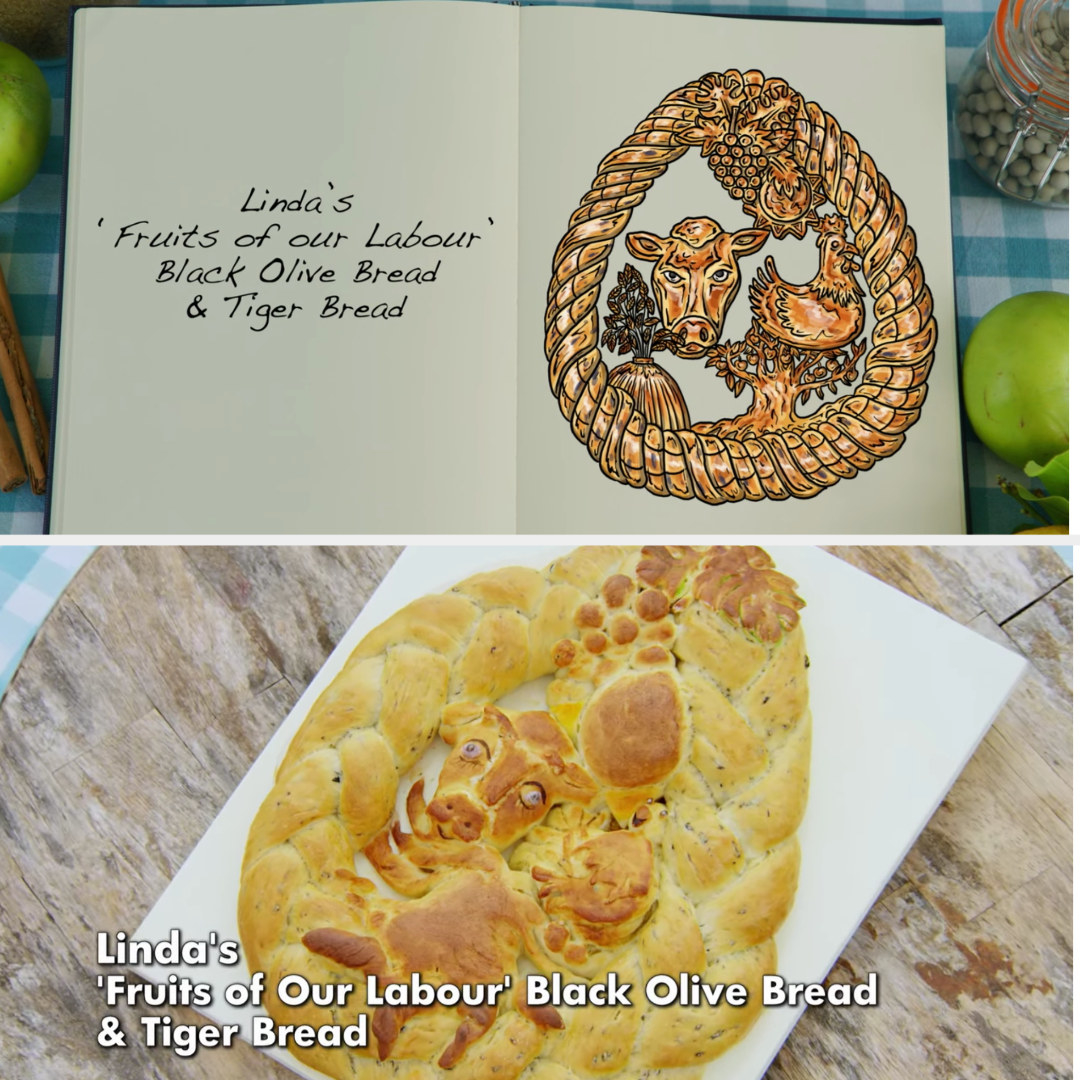 13.
Rowan's Worcestershire Pear Tree
14.
Hermine's A Journey Back to France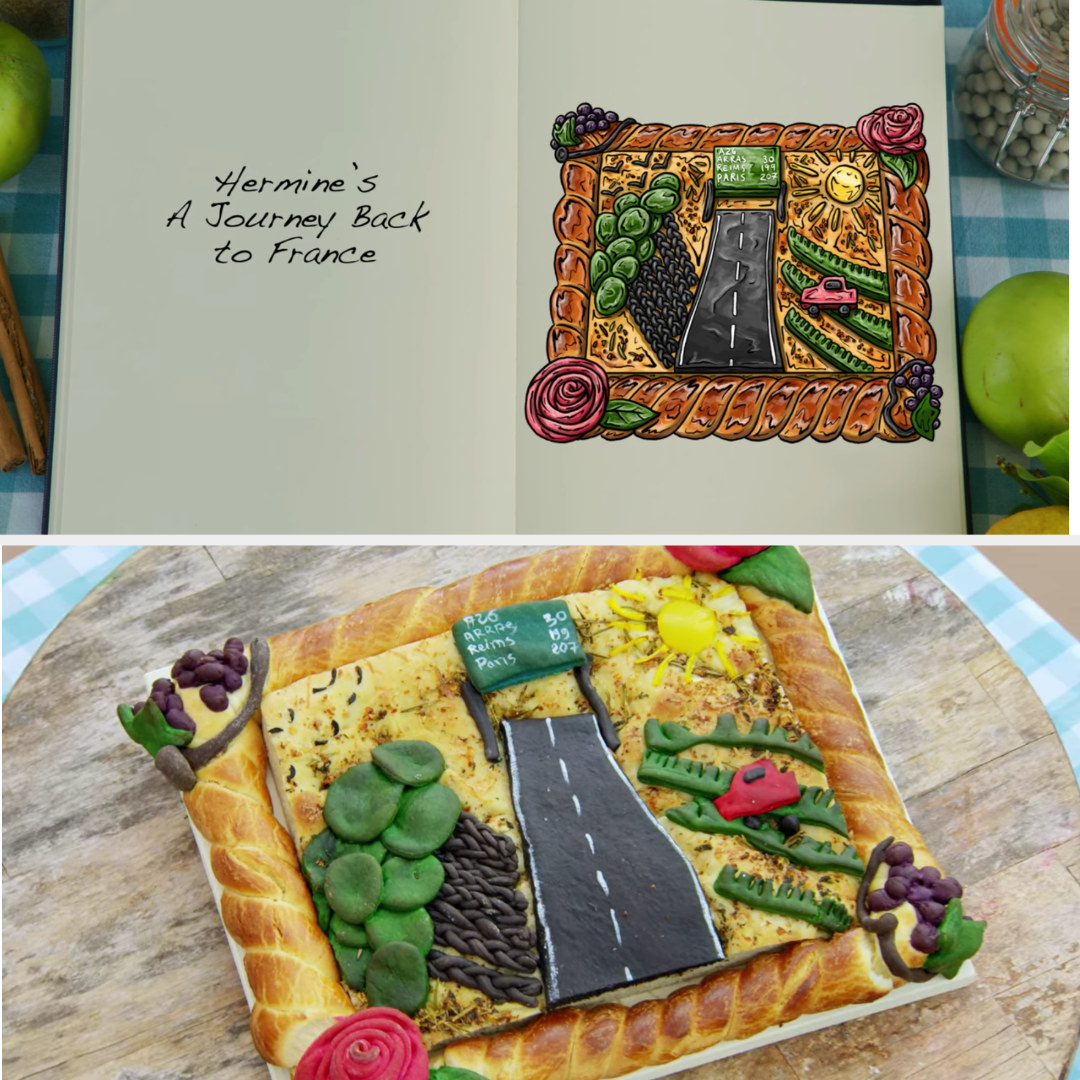 15.
Peter's Edinburgh Cityscape Bread Plaque
16.
Lottie's My House in Bread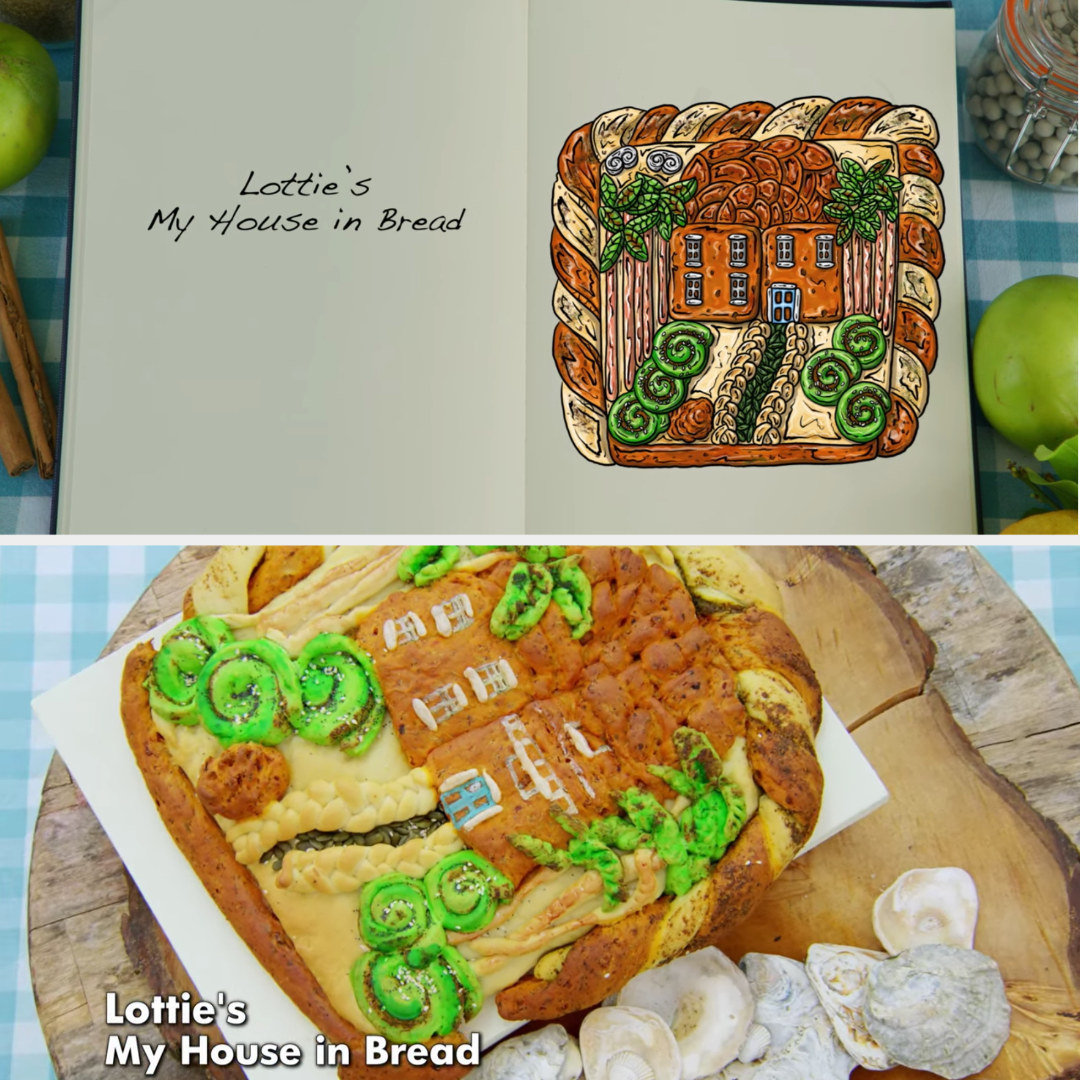 17.
Dave's "Grateful For My Home and Little Family"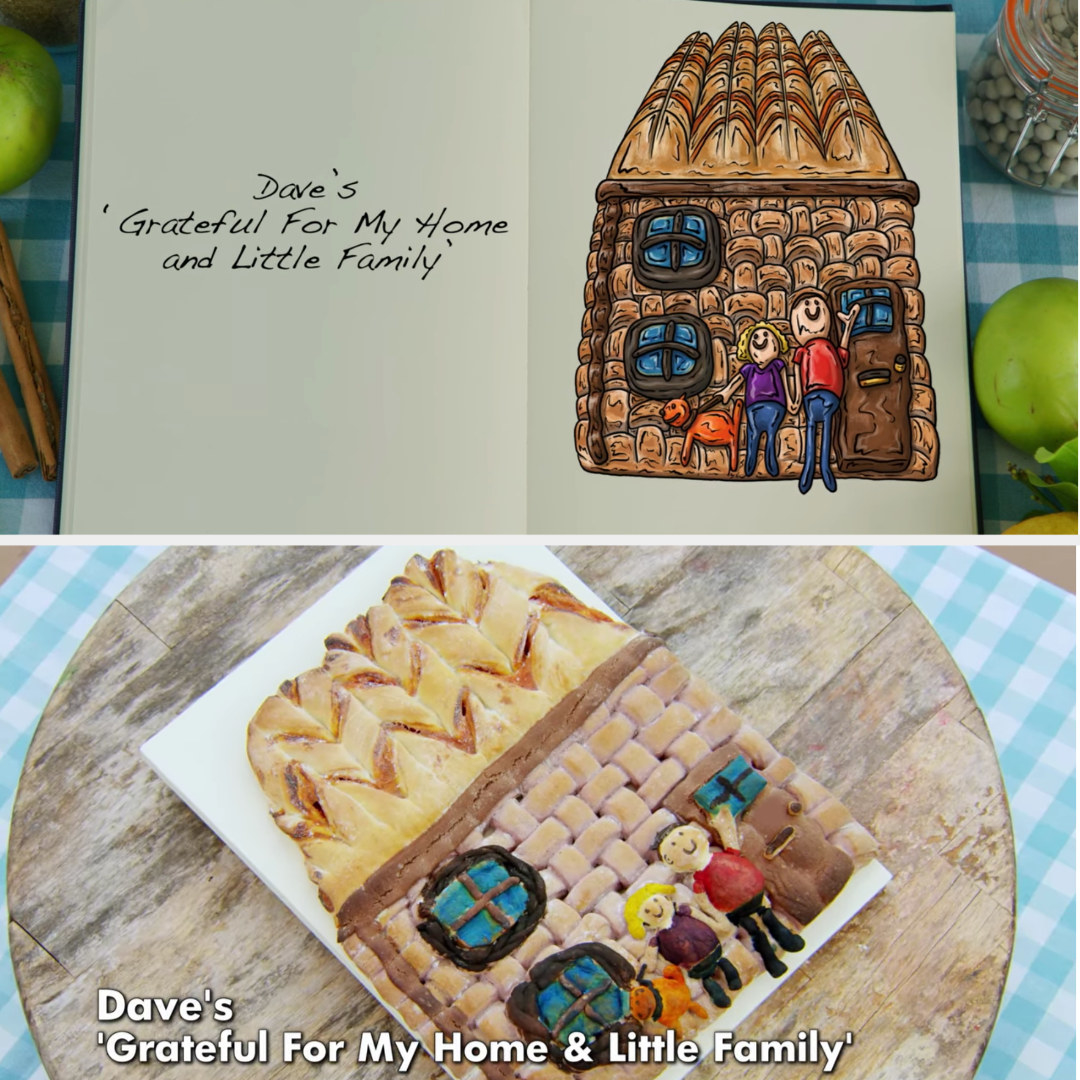 18.
Sura's Mama's Tomato Vine Harvest Loaf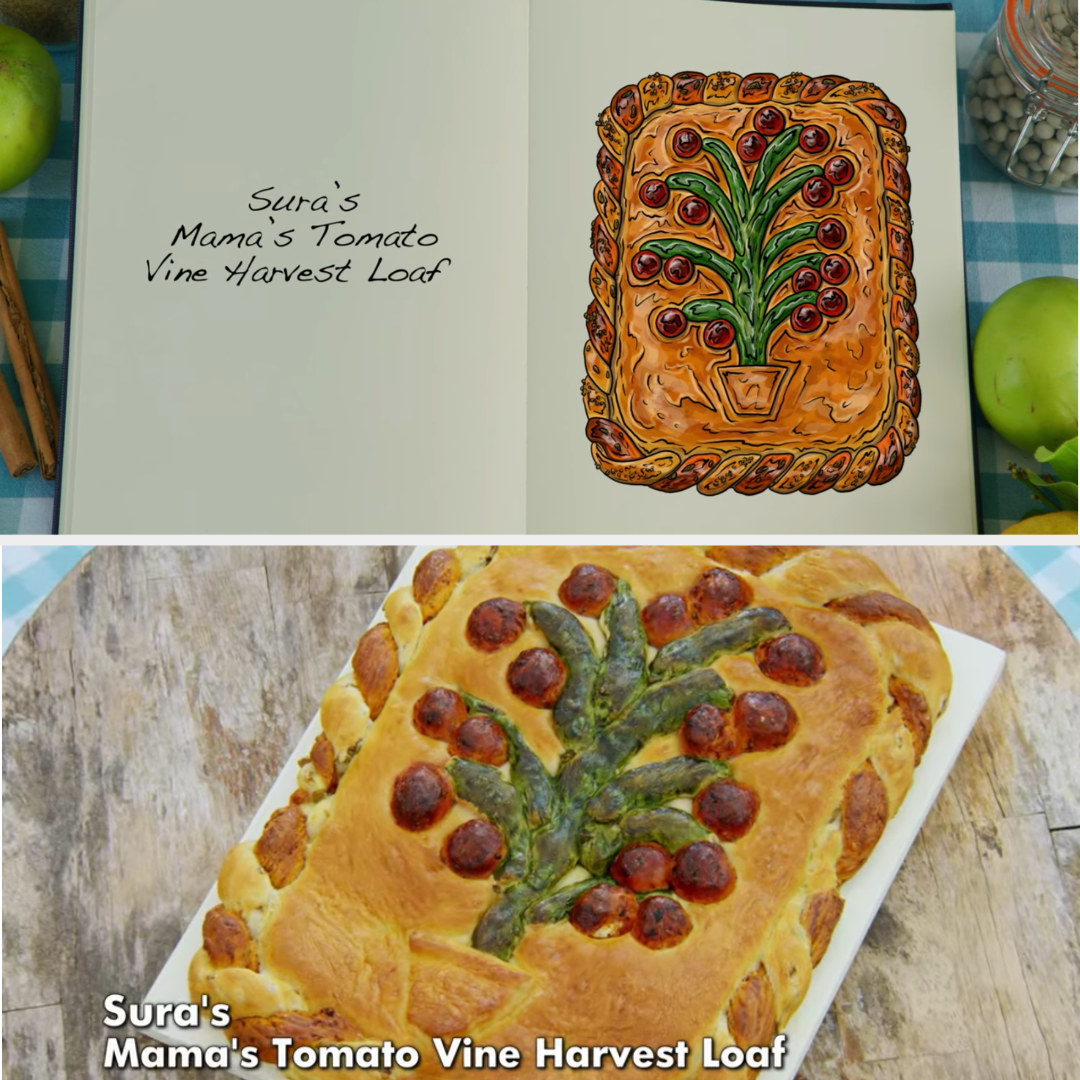 19.
Laura's Showstopping Musical Theatre Inspired Showstopper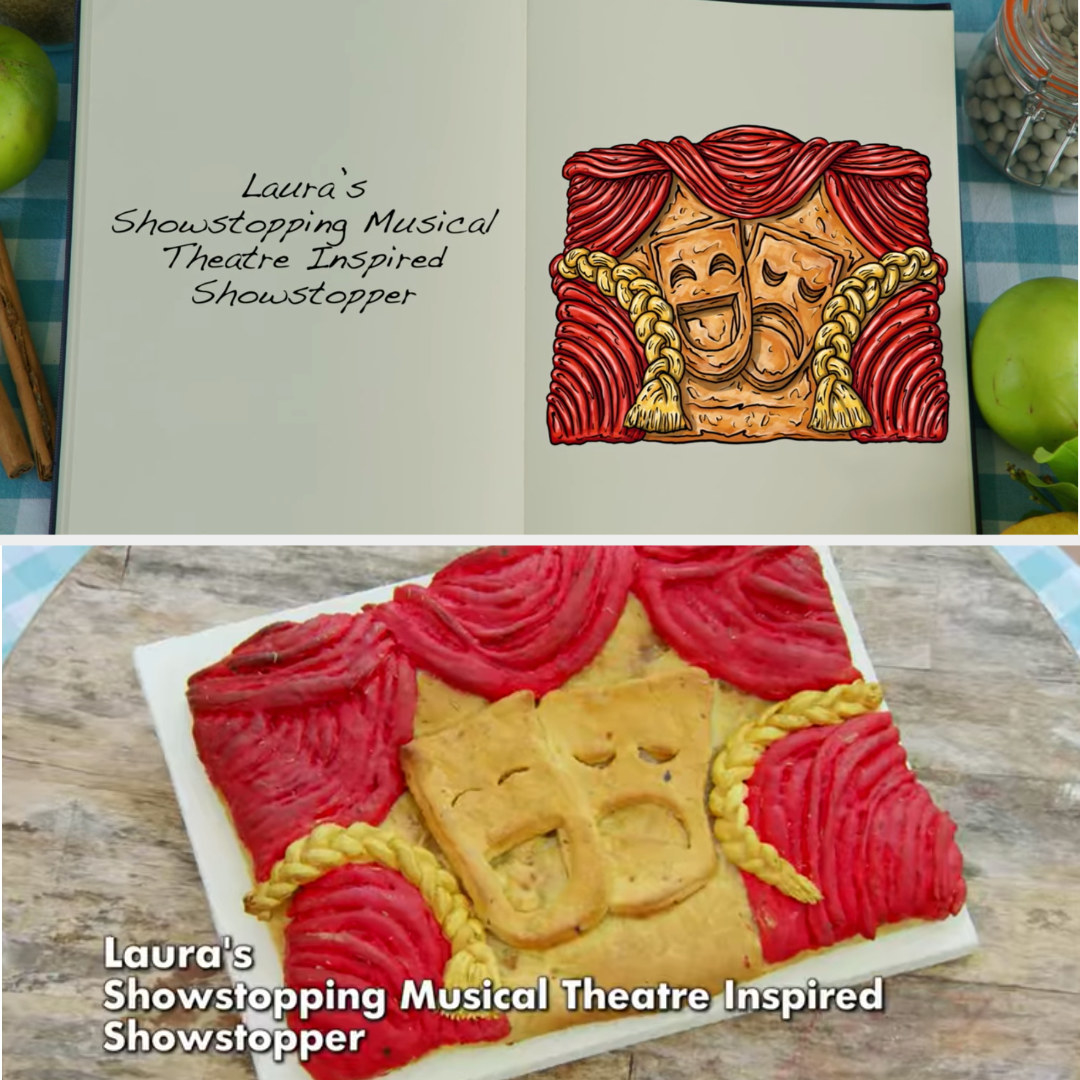 20.
And Mark's Orchard County Bread with Sweet Apple and Savoury Wild Garlic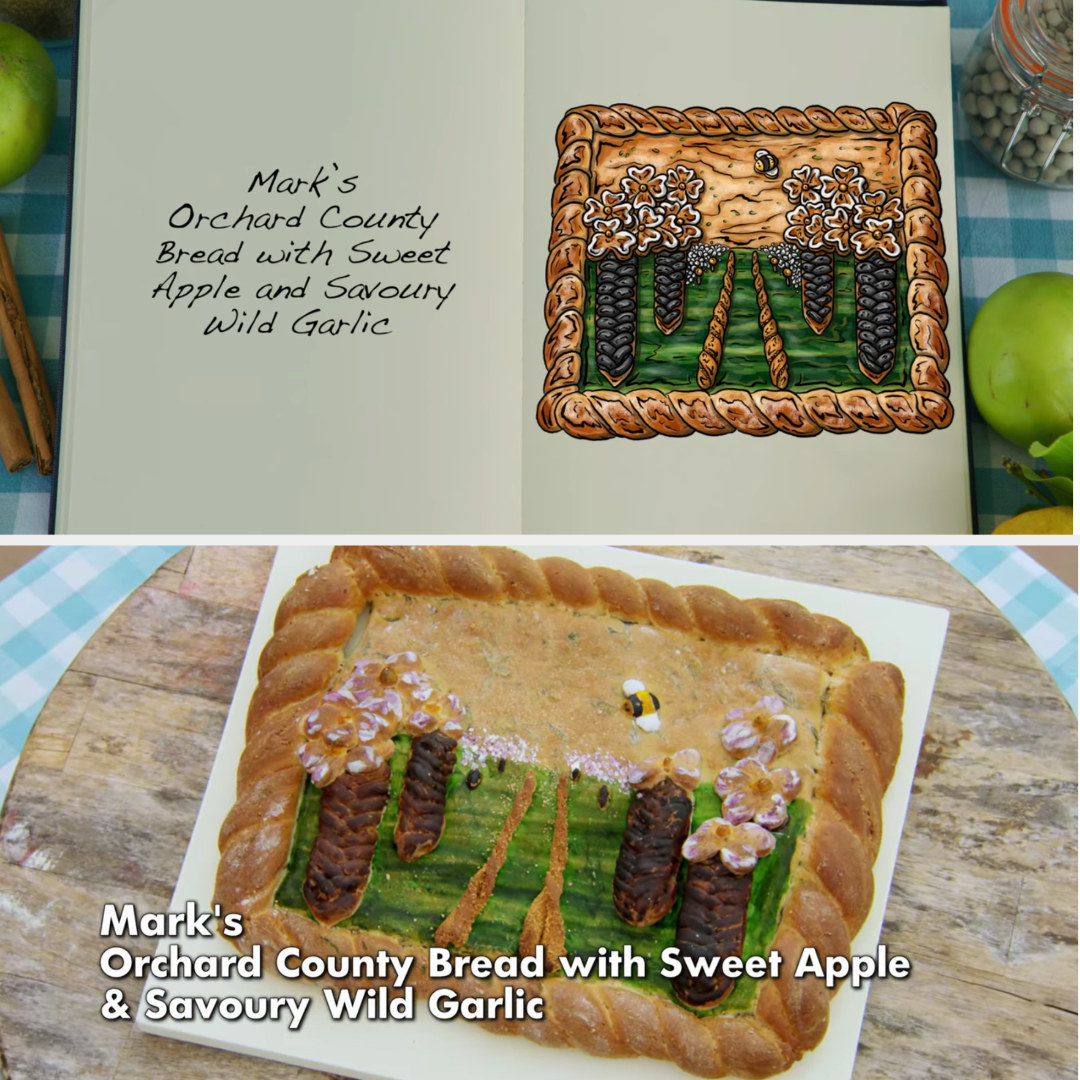 In the end, Marc E. was crowned star baker and Rowan was sent home.
And that wraps another week in the tent! What were your favorite bakes? Who are you rooting for? Are you ready for Chocolate Week? Because I am already drooling!