Another week, another episode of Great British Bake Off — and this week was Biscuit Week, which means I'm back to show you some very cool side-by-sides of these delightful bakers' drawing vs. their final bakes.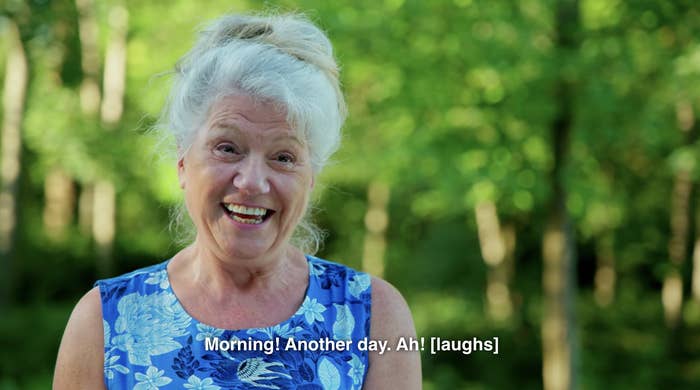 First up was the Signature Bake: Florentines!
And, yes, I think we're all Florentine snap experts now:
1.
Peter's Sticky Toffee Florentines: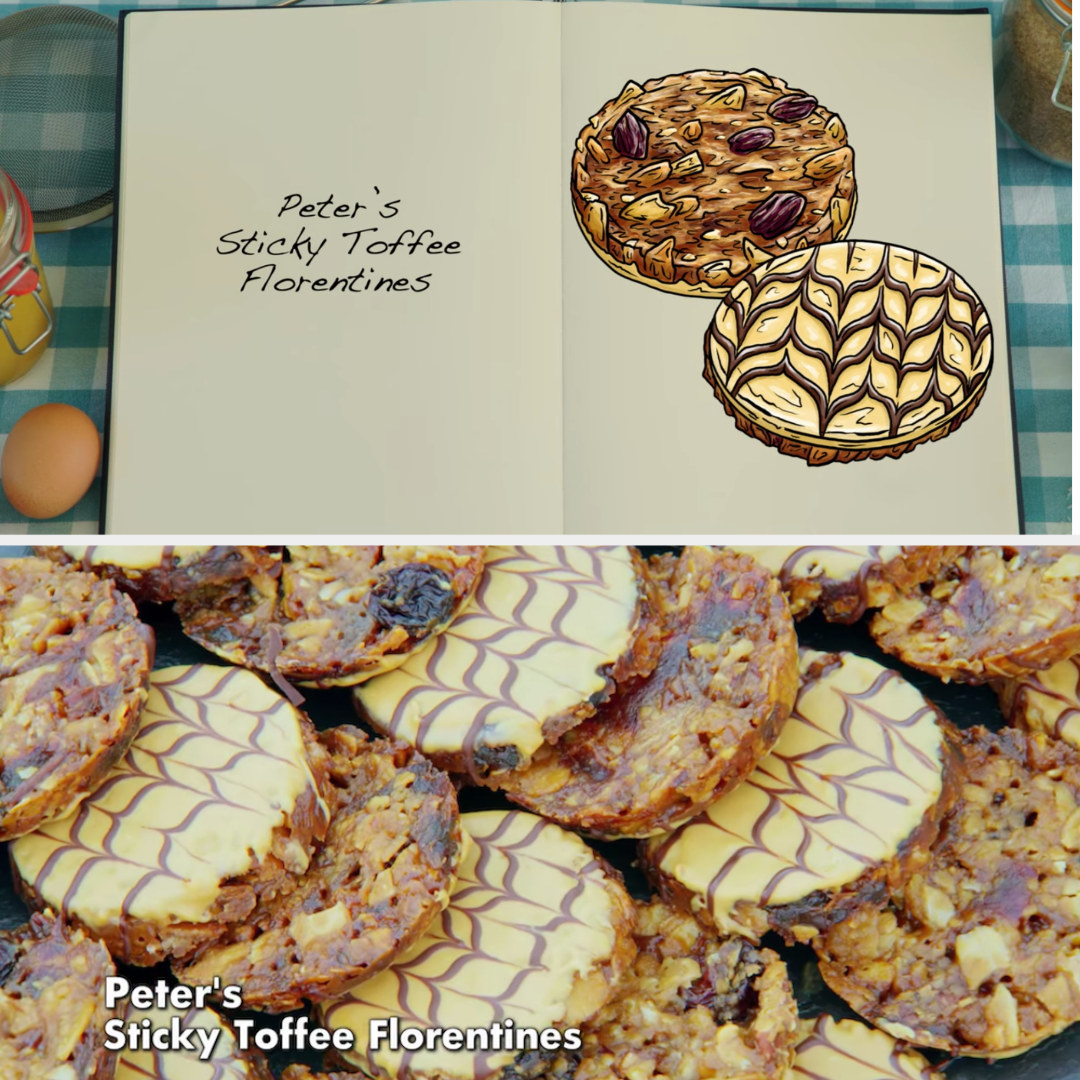 2.
Sura's Sohan Florentines: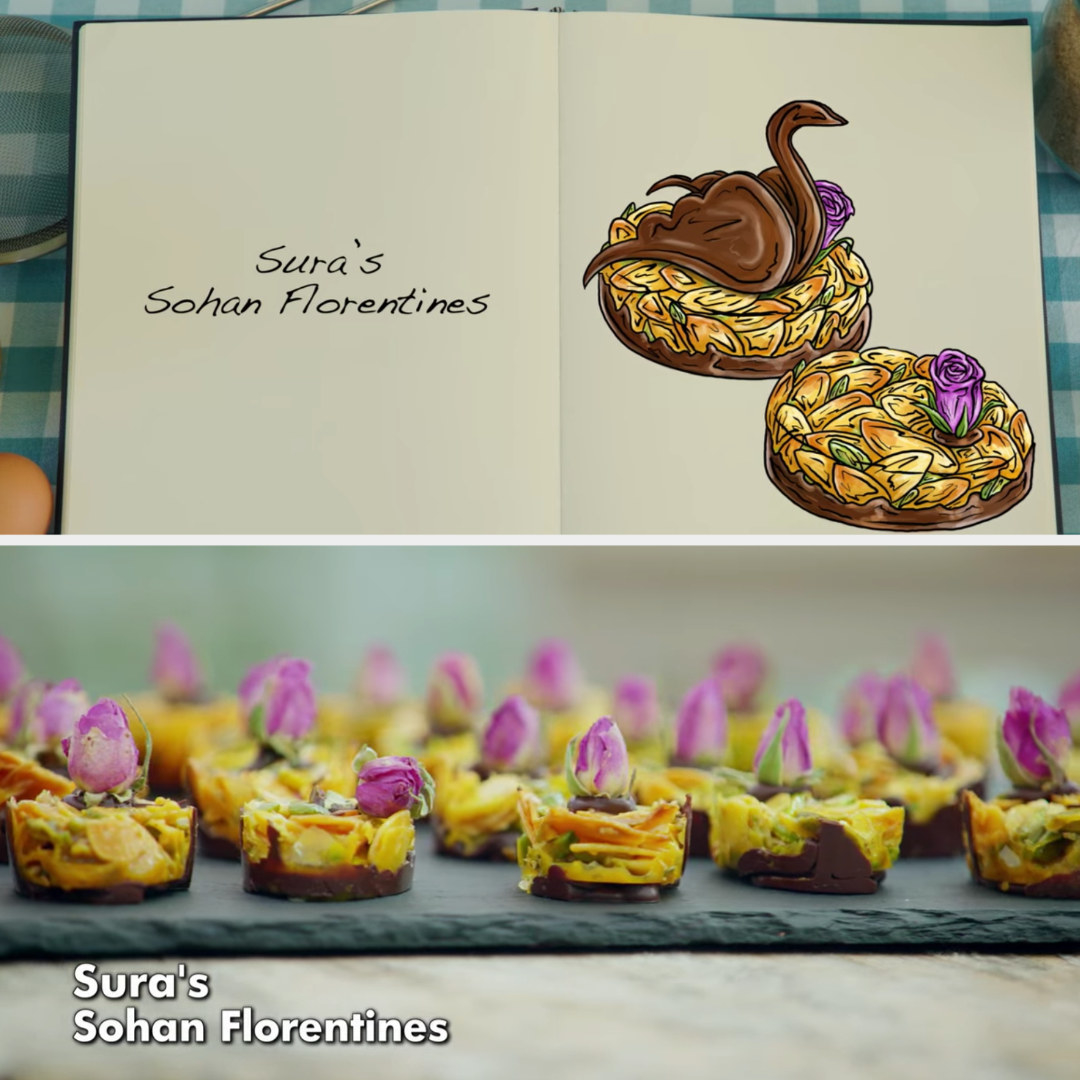 3.
Linda's Flower Topped Florentines: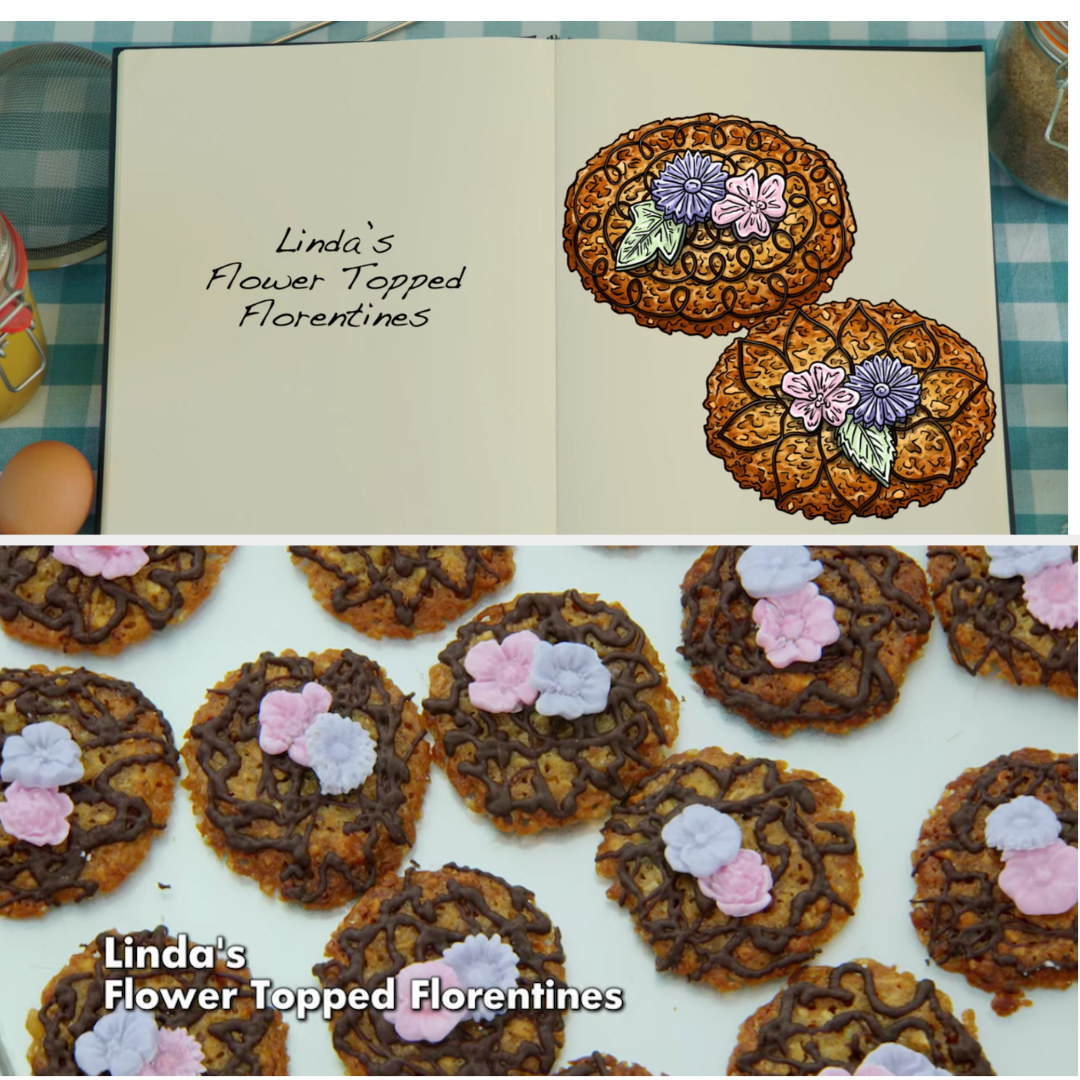 4.
Mark's Mango Lassi Florentines: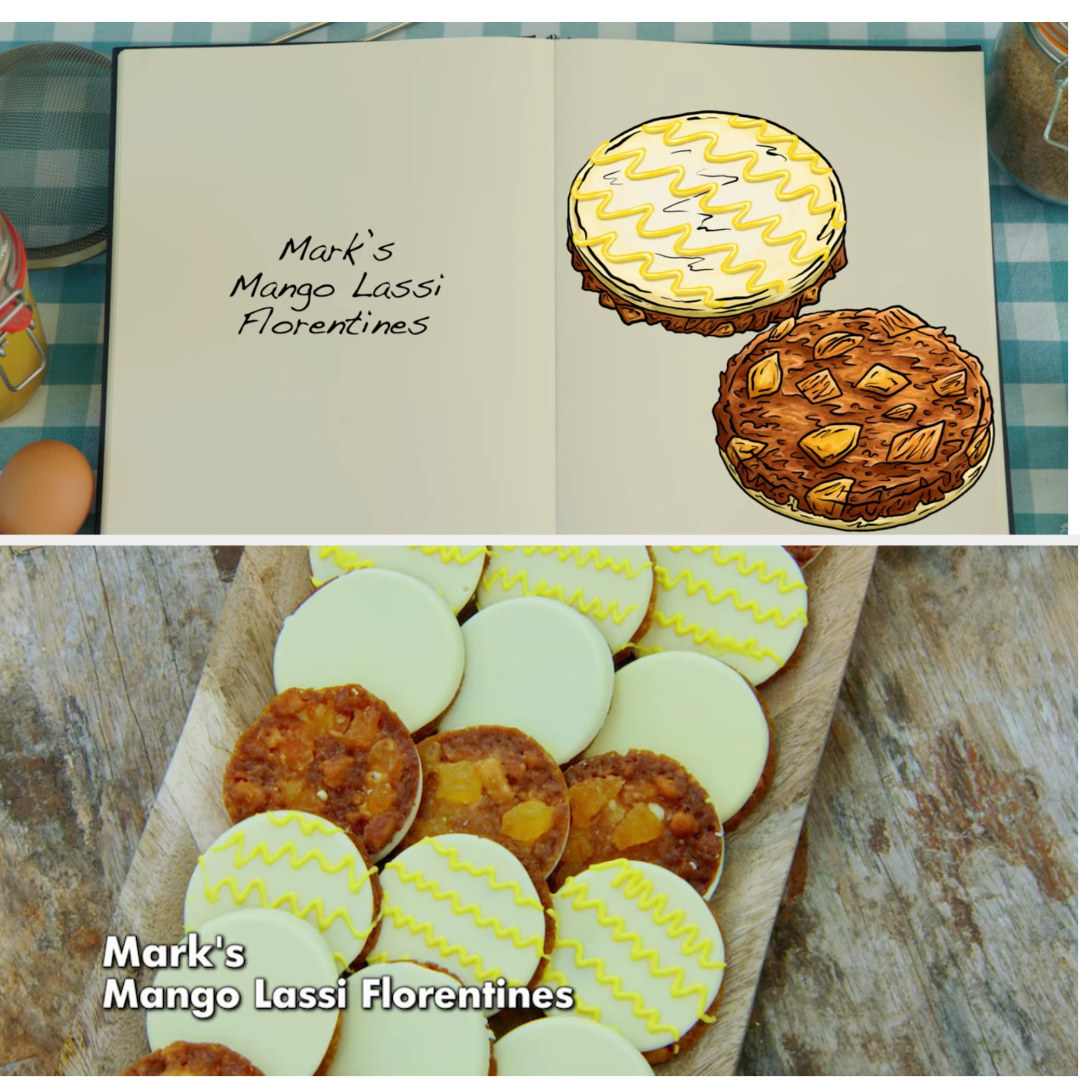 5.
Mak's Mango and Cumin Florentines: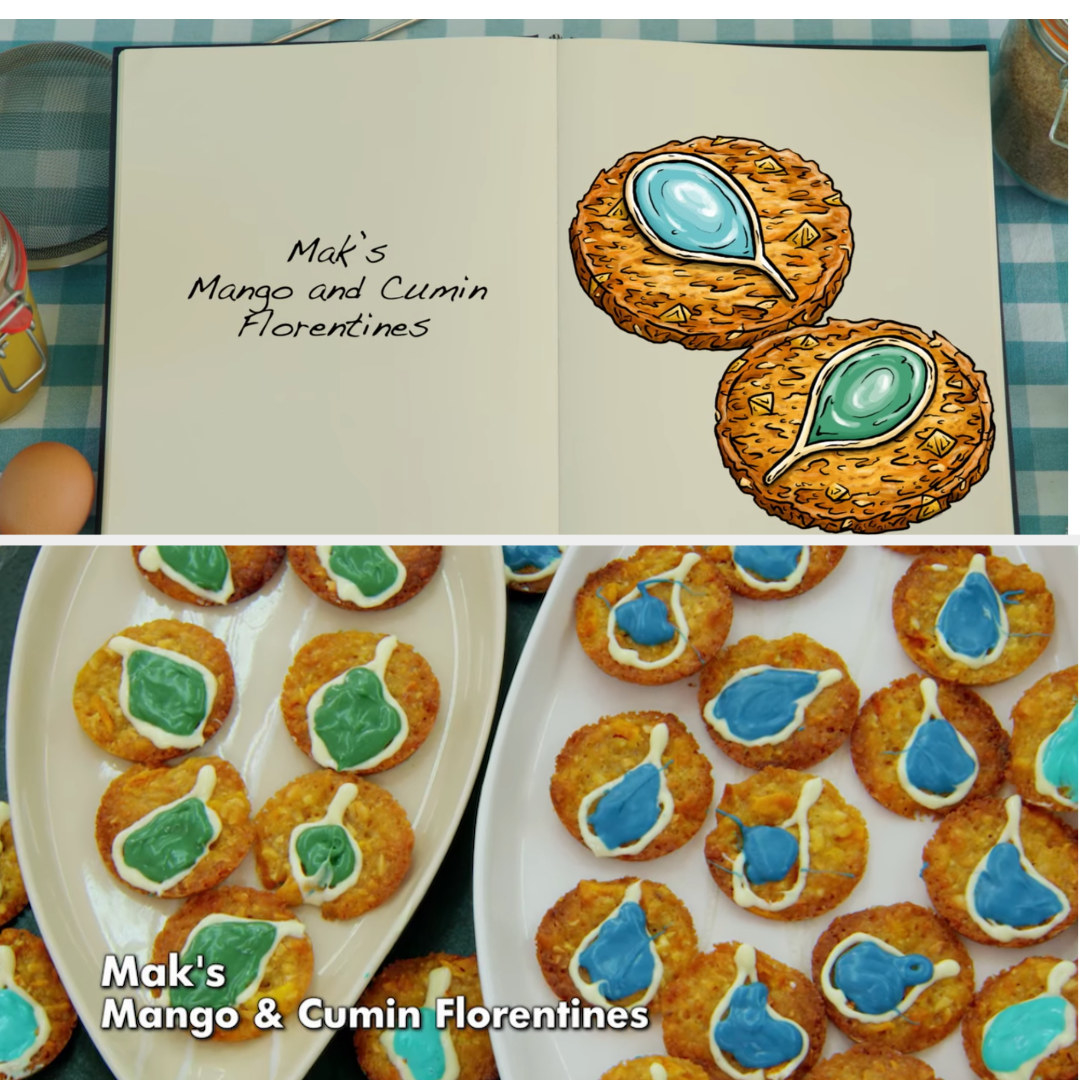 6.
Hermine's Mango and Coconut Florentines: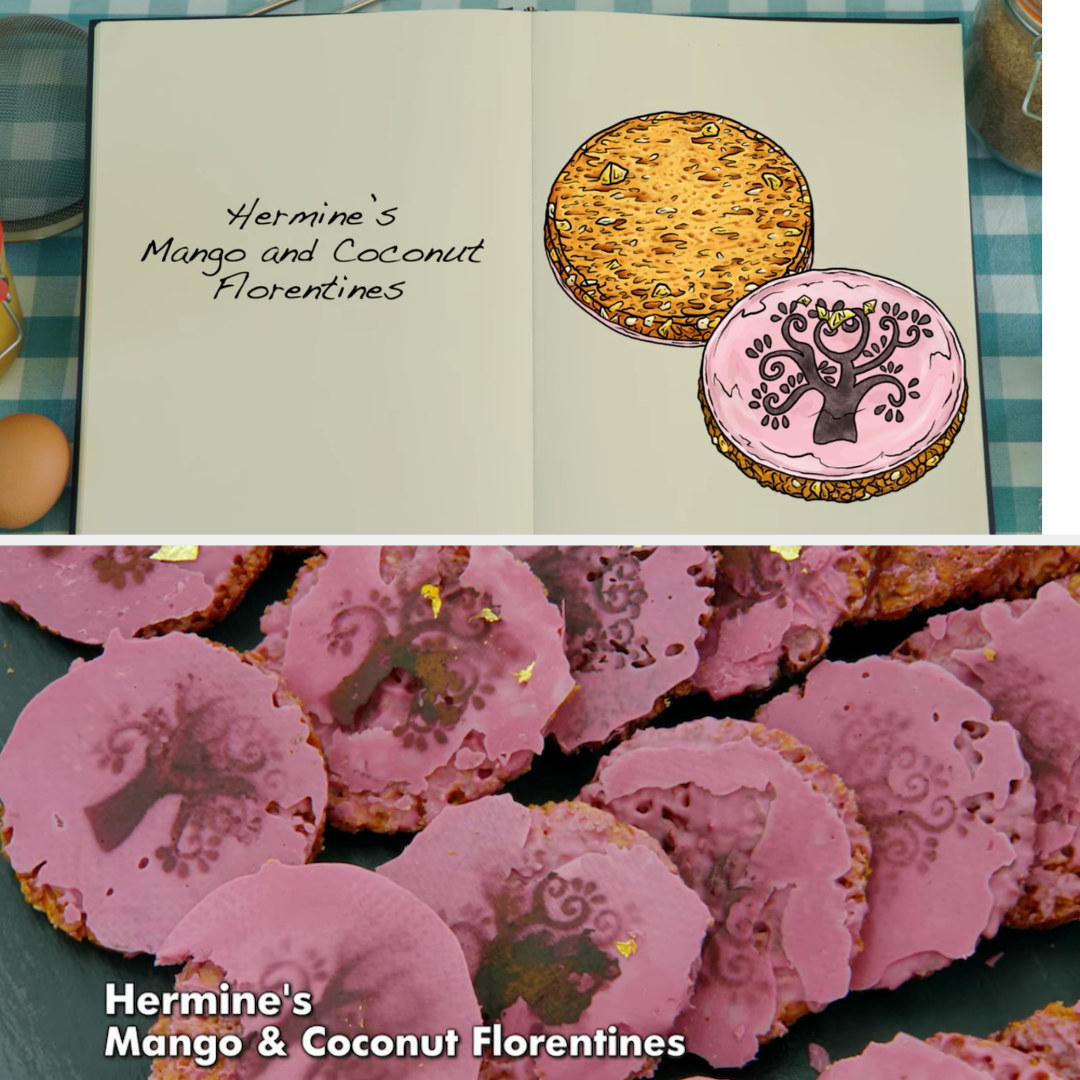 7.
Marc's Ginger, Cherry, and Pistachio Florentines: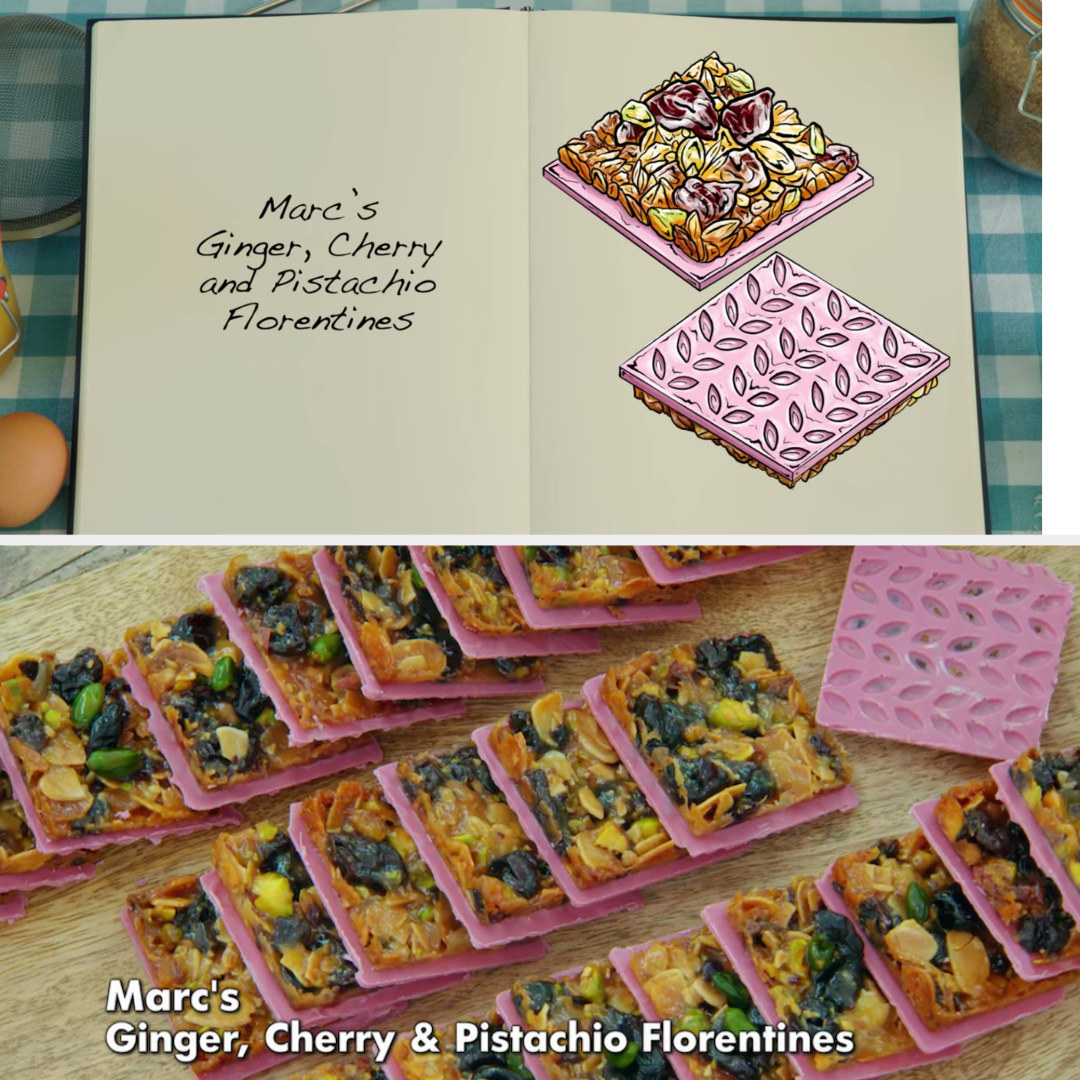 8.
Rowan's Waistcoat Florentines: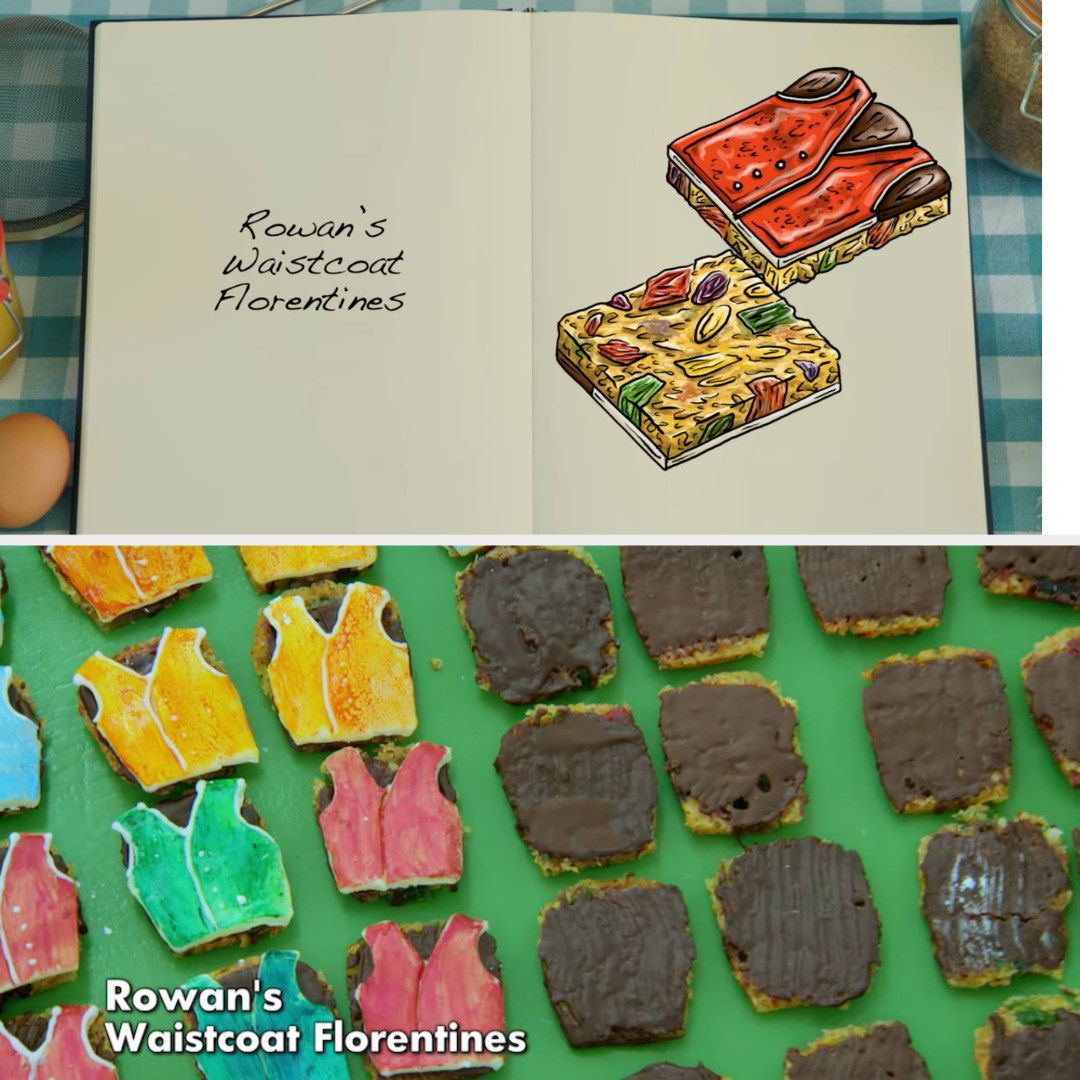 9.
Lottie's Quarantine Florentines: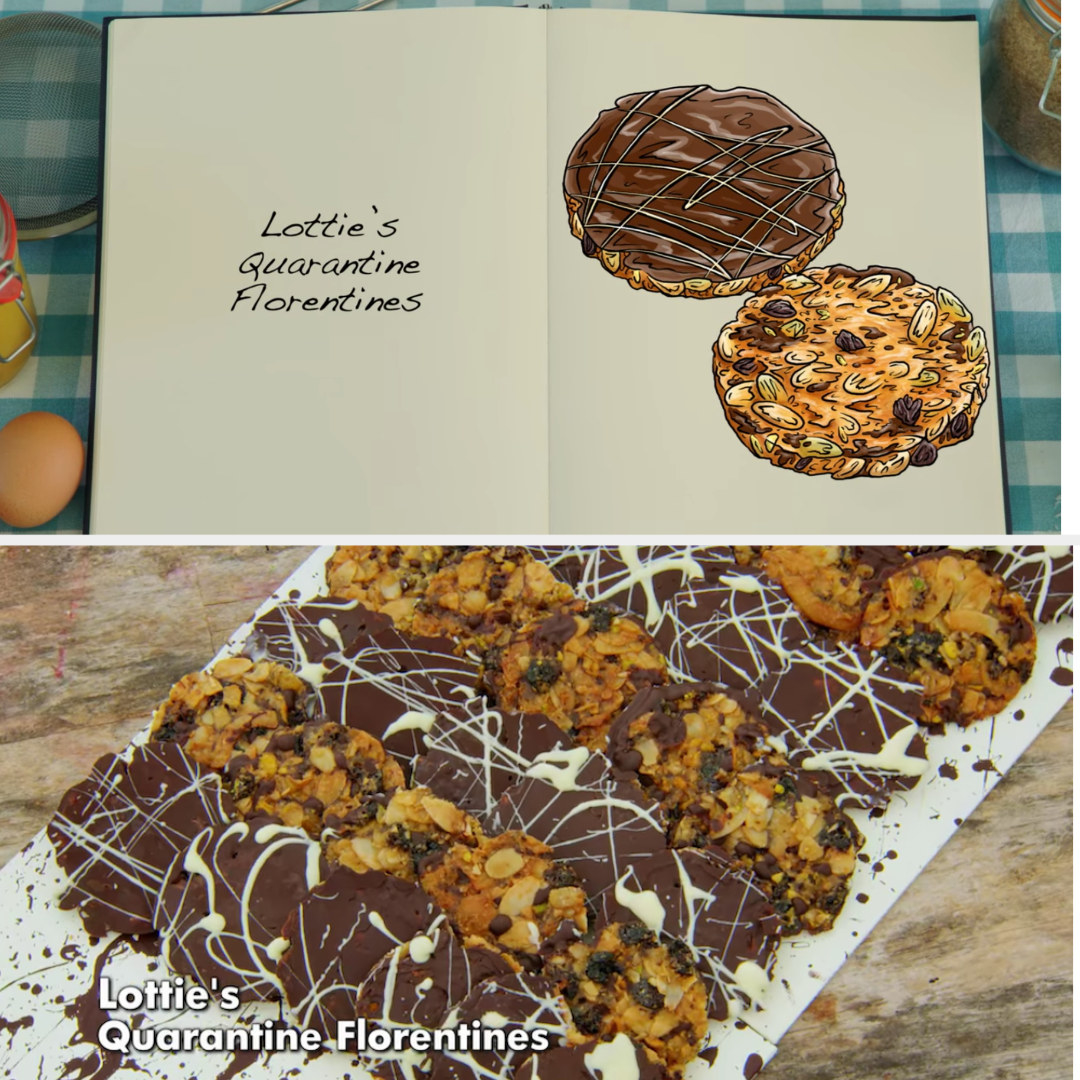 10.
Laura's Salted Caramel Florentines: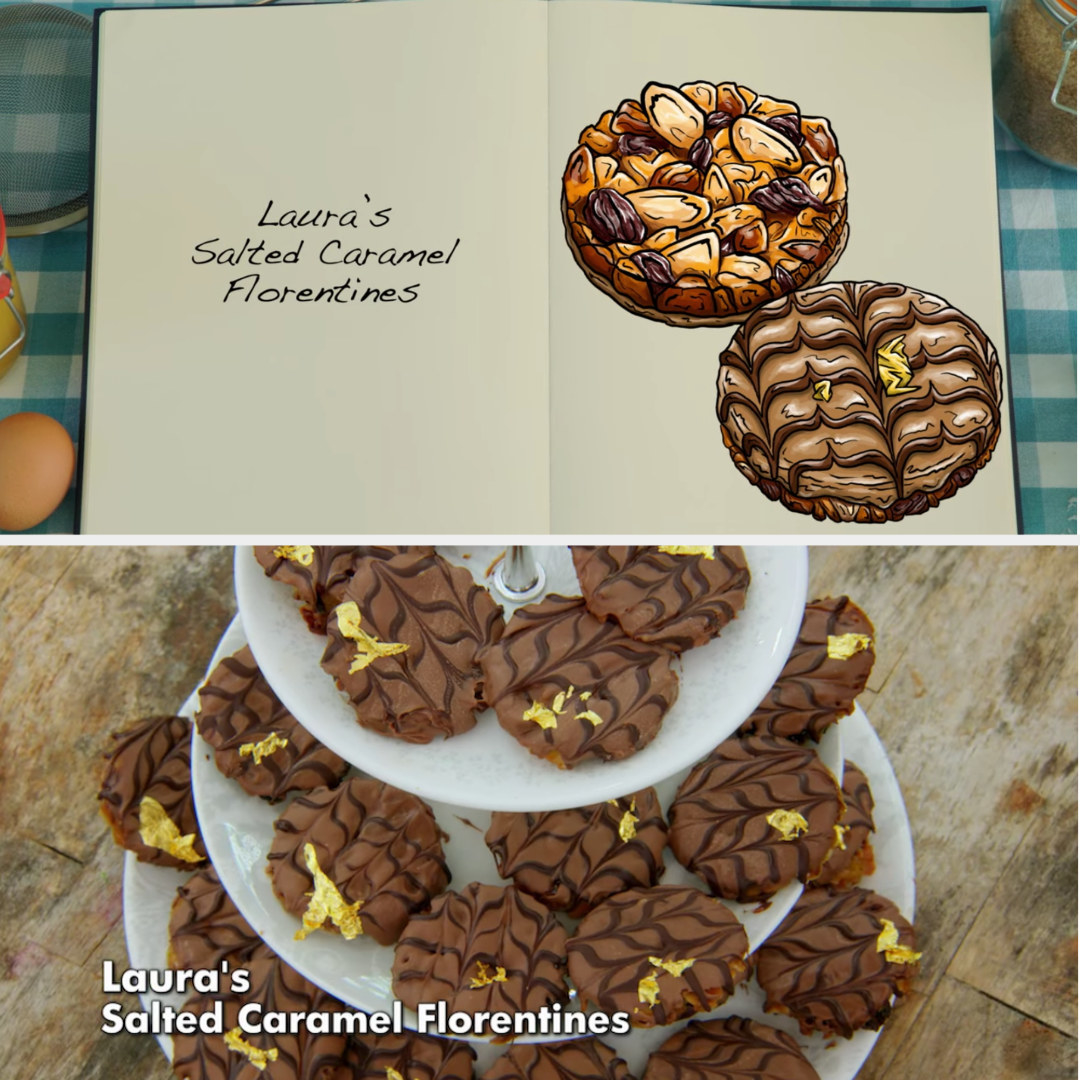 11.
And Dave's Feathered Chocolate Mango Florentines: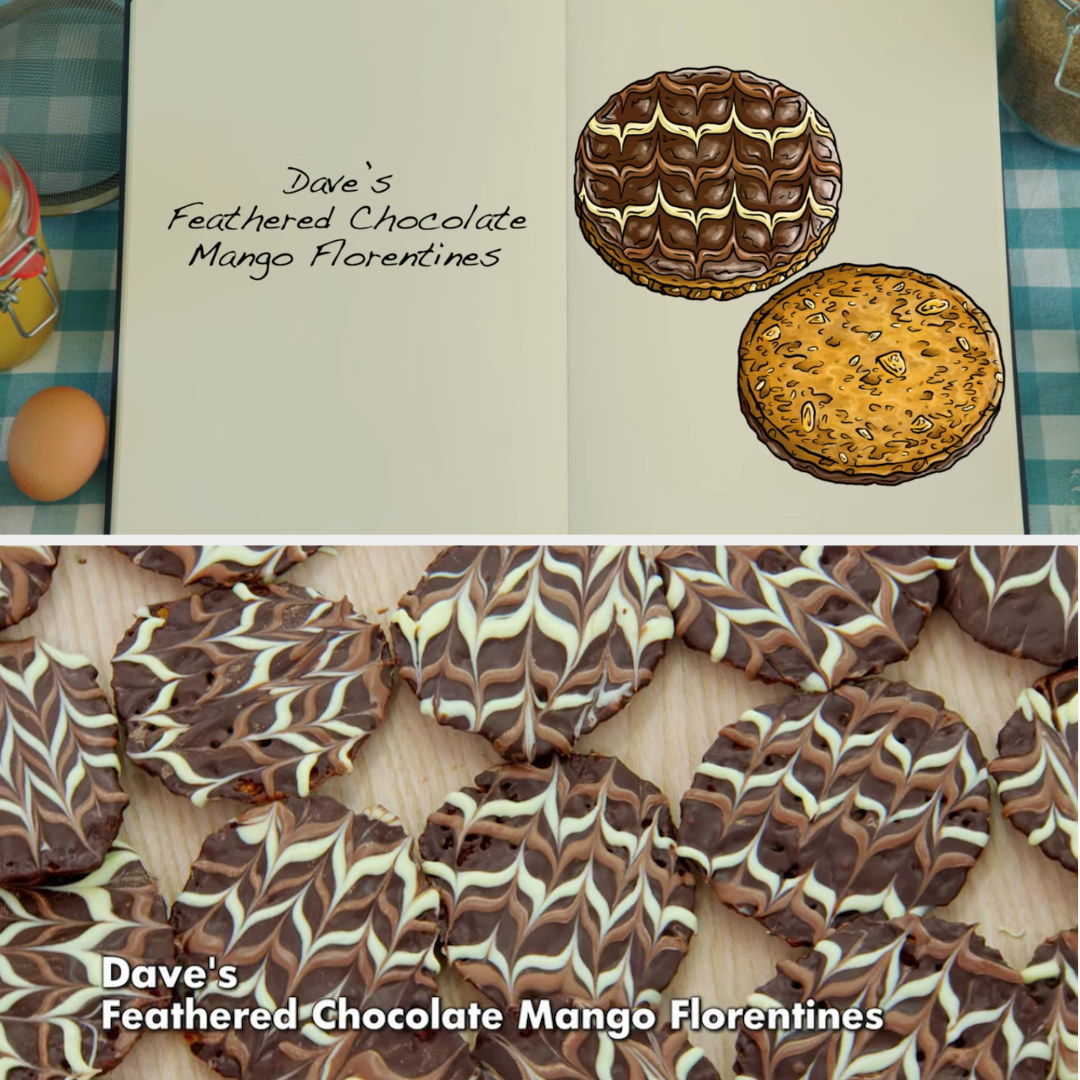 Lottie got the first Hollywood Handshake of the season and had a delightful reaction, but I was mostly like, "Oh wow, remember shaking people's hands?!"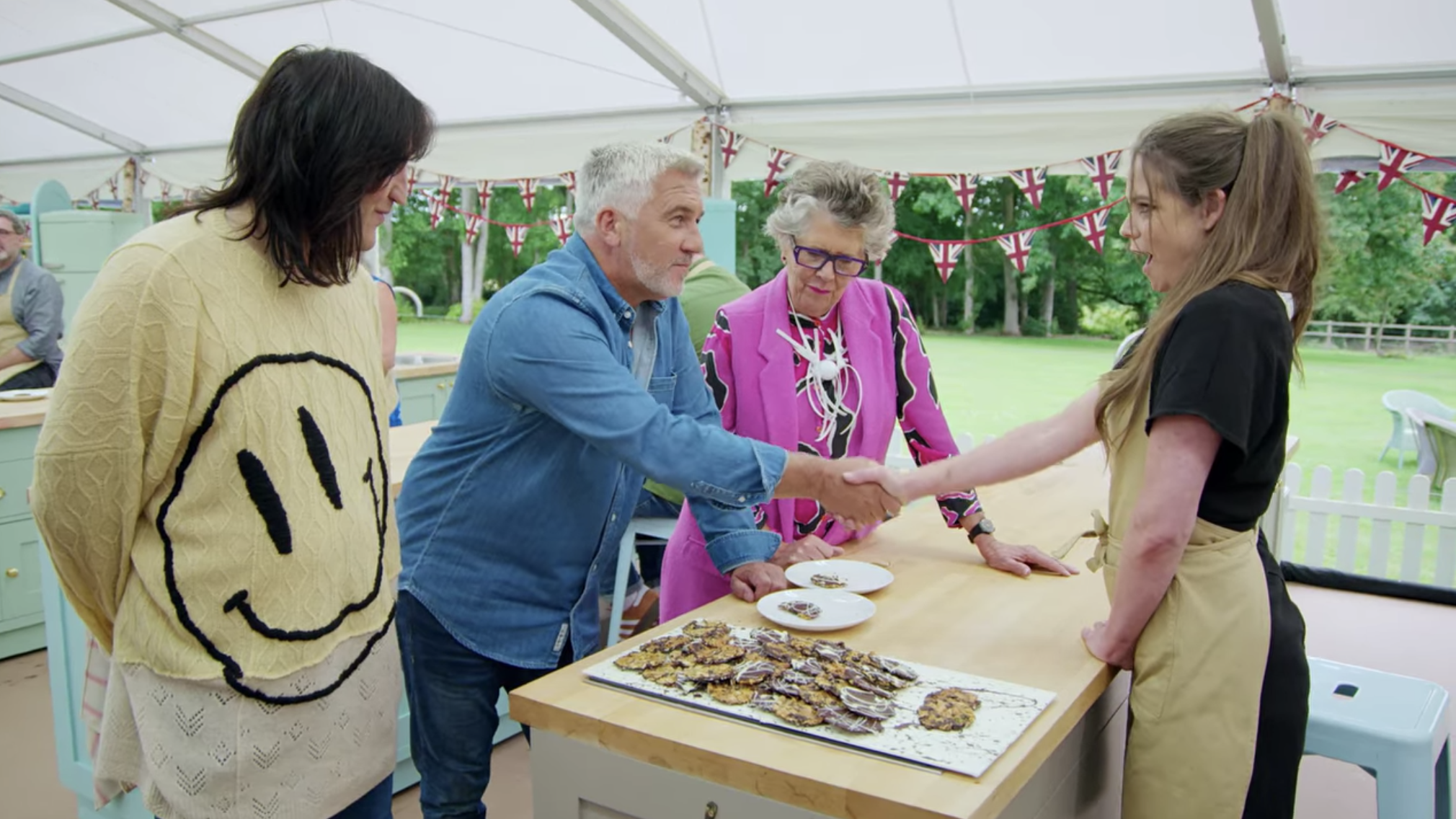 Up next was the Technical Challenge, which involved two sets of macaroons, and tbh here is a very helpful chart:
And finally, the moment we were all waiting for: the Showstopper Round. Prue and Paul asked the bakers to create their favorite celebrities, but this time out of biscuits! Okay, just kidding, but I'm already nostalgic for those bonkers cake busts. This week was all about 3D biscuit table settings.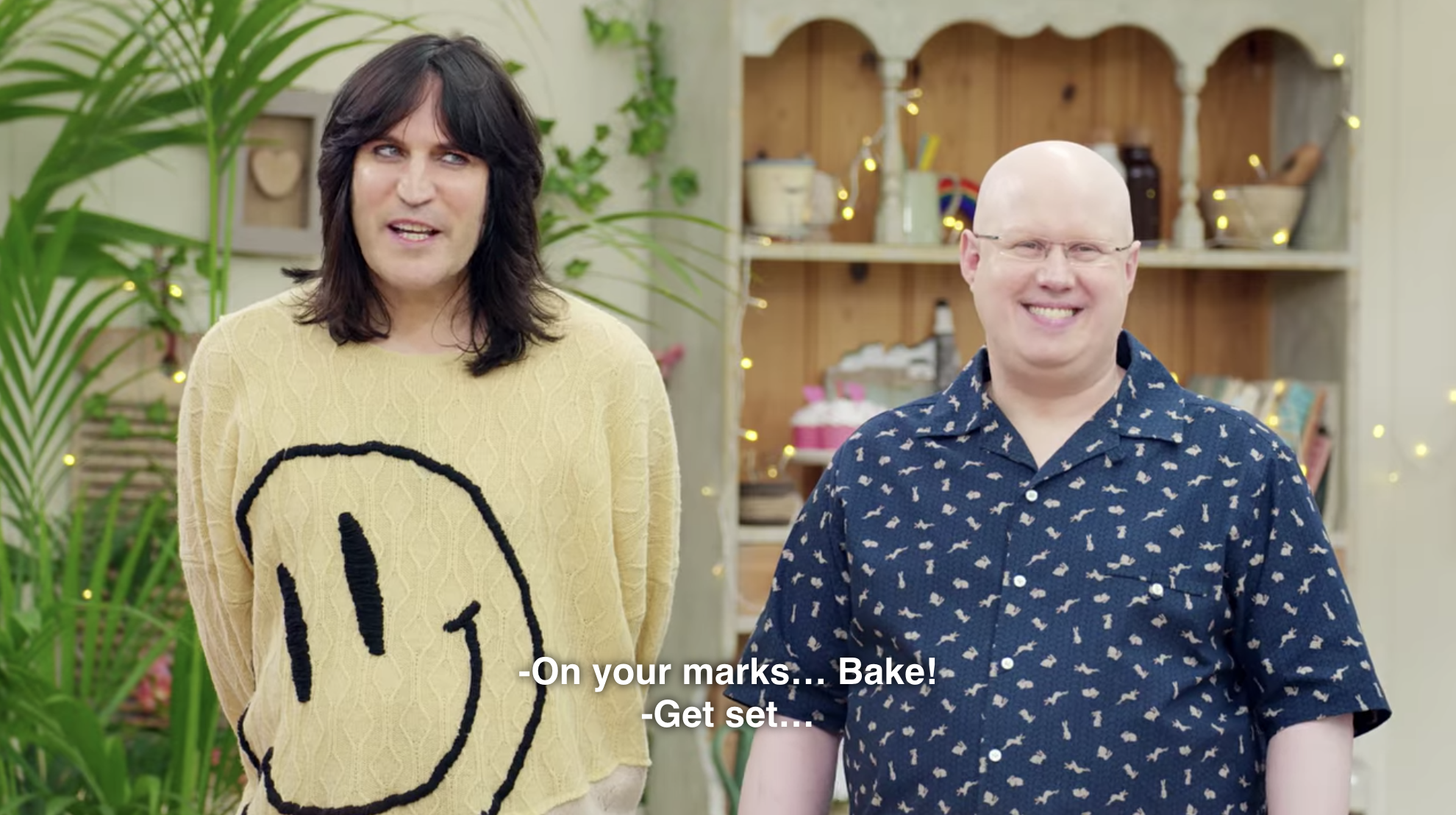 12.
Rowan's "Worse Things Happen at Sea":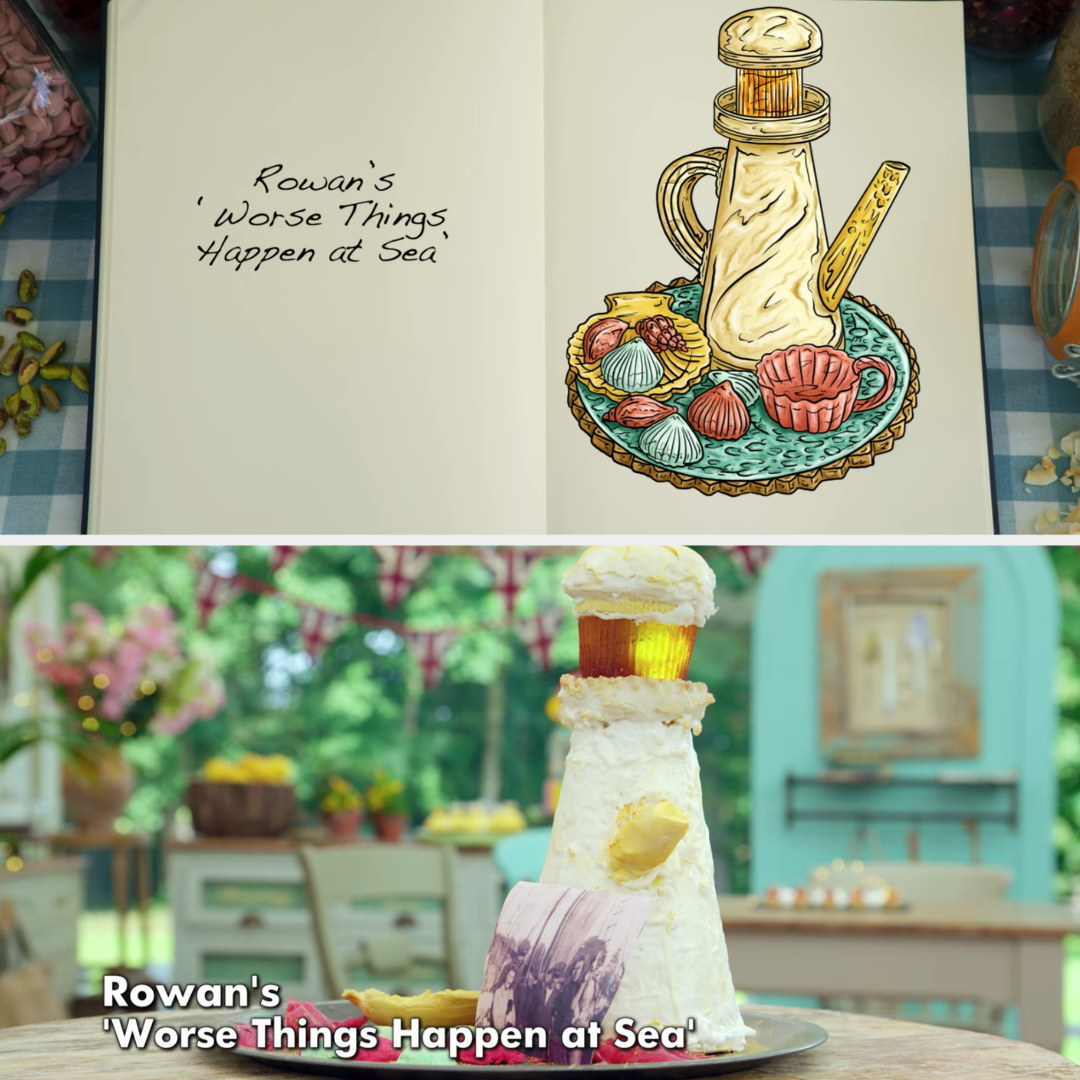 13.
Peter's Biscuit Burns Supper: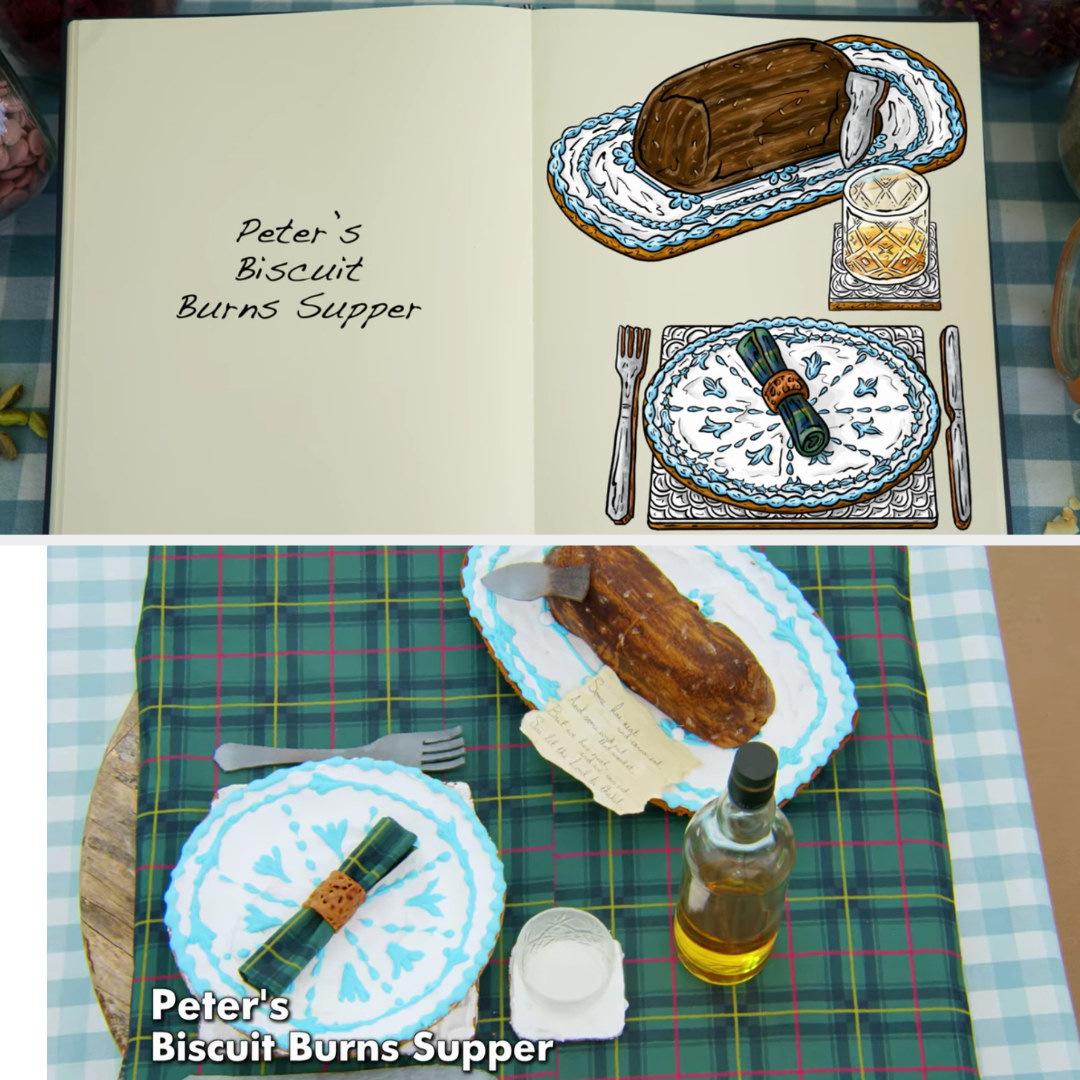 14.
Hermine's Sakura Tea Set: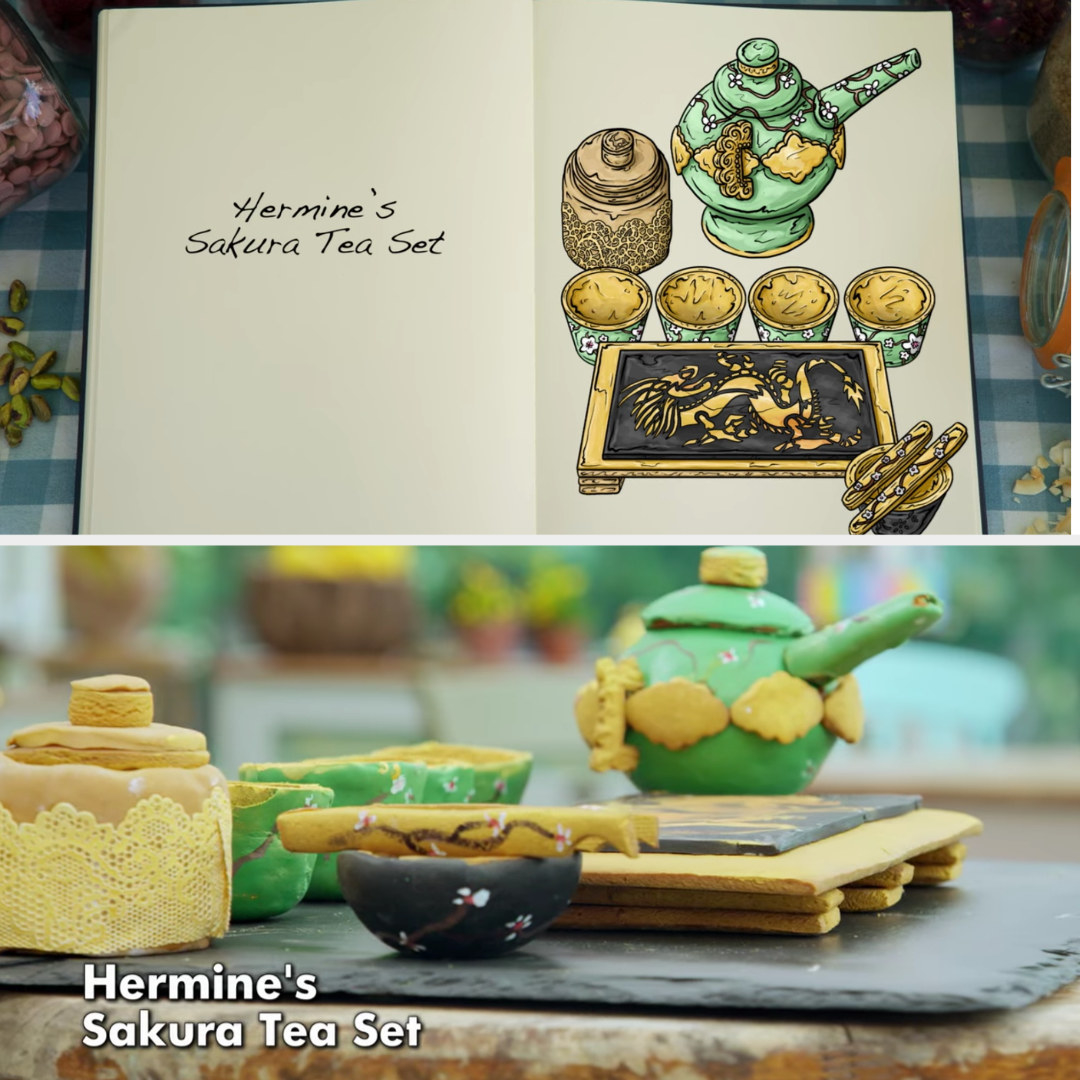 15.
Laura's Celebration Afternoon Tea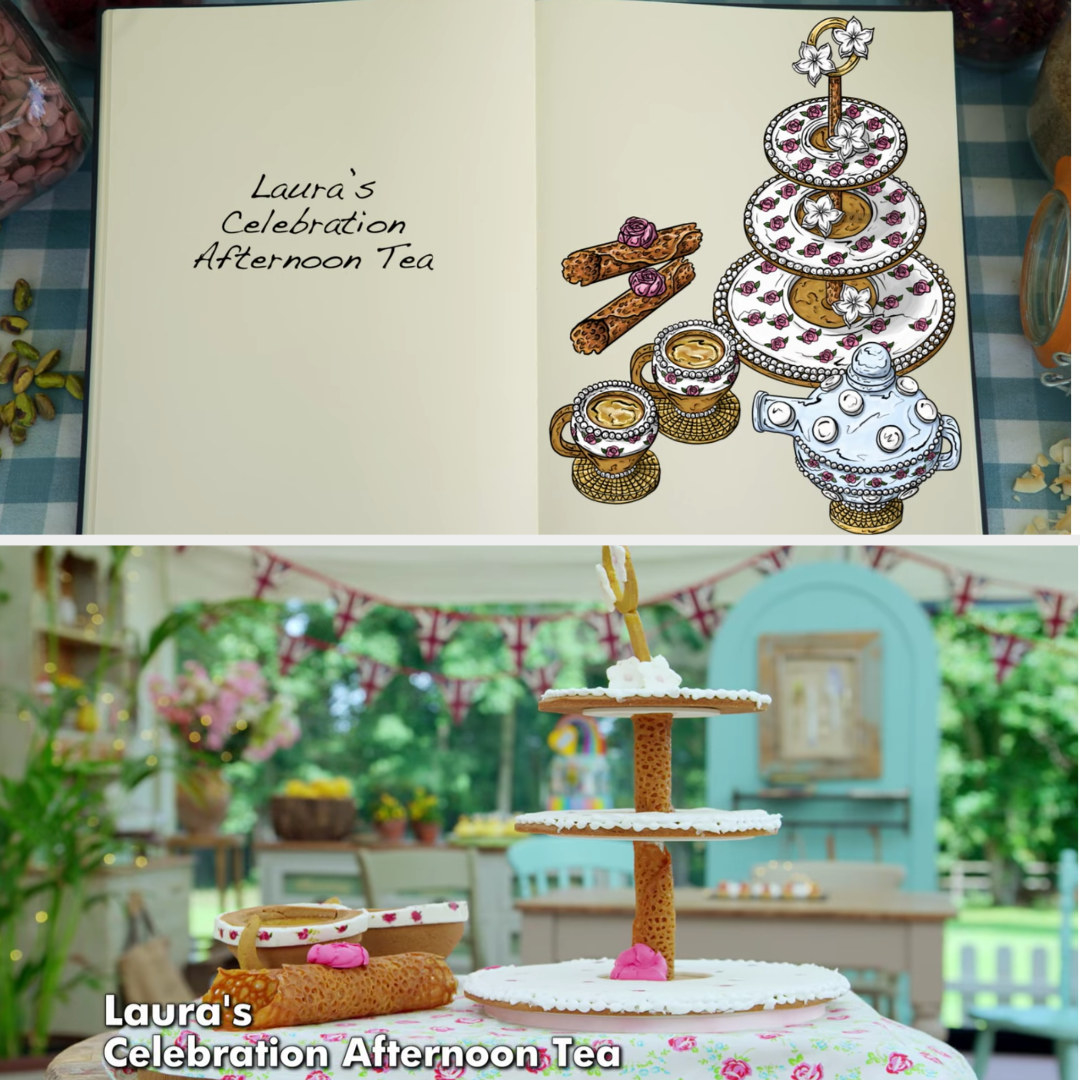 16.
Marc's Morning Coffee 'n' Toast: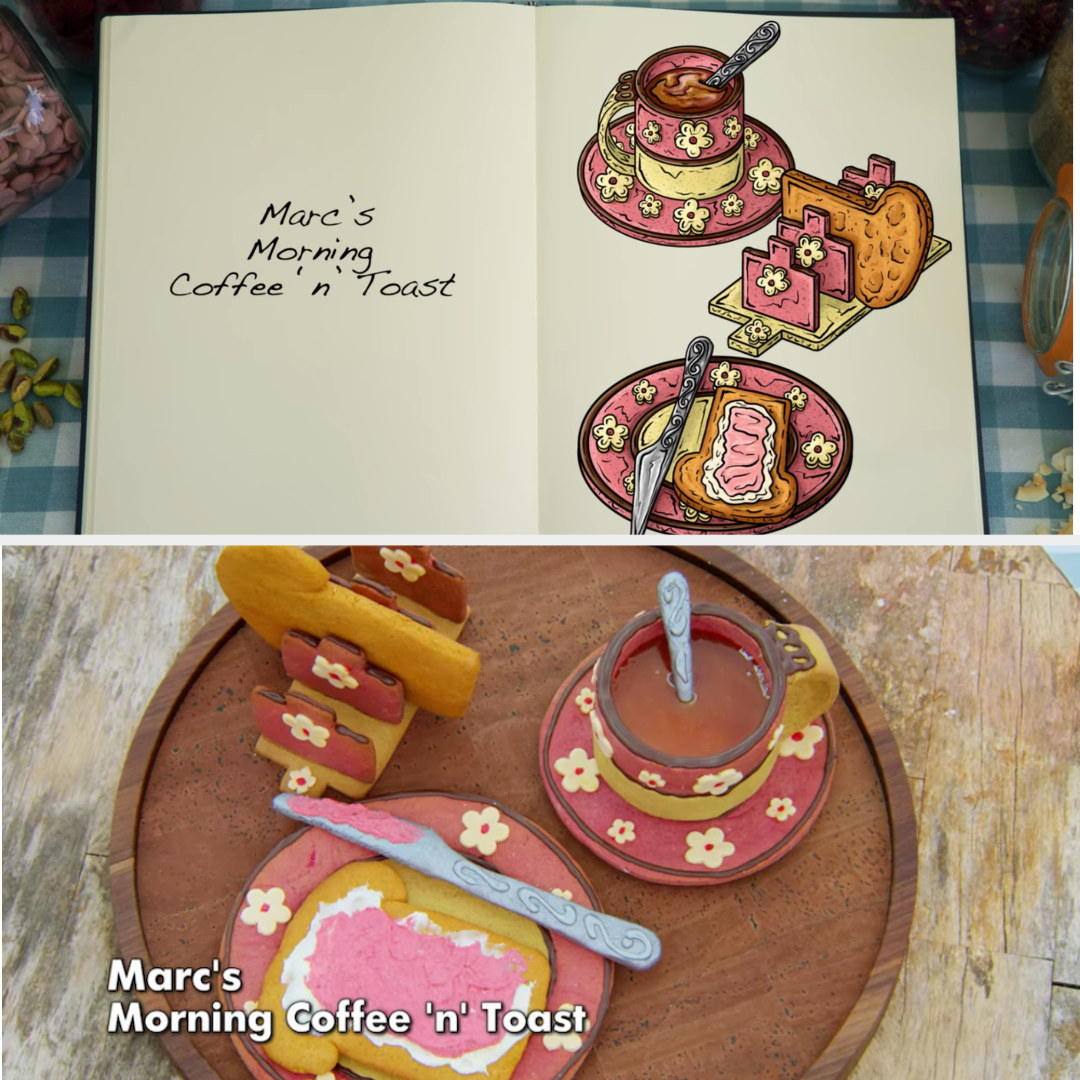 17.
Mark's Ethiopian Coffee Ceremony: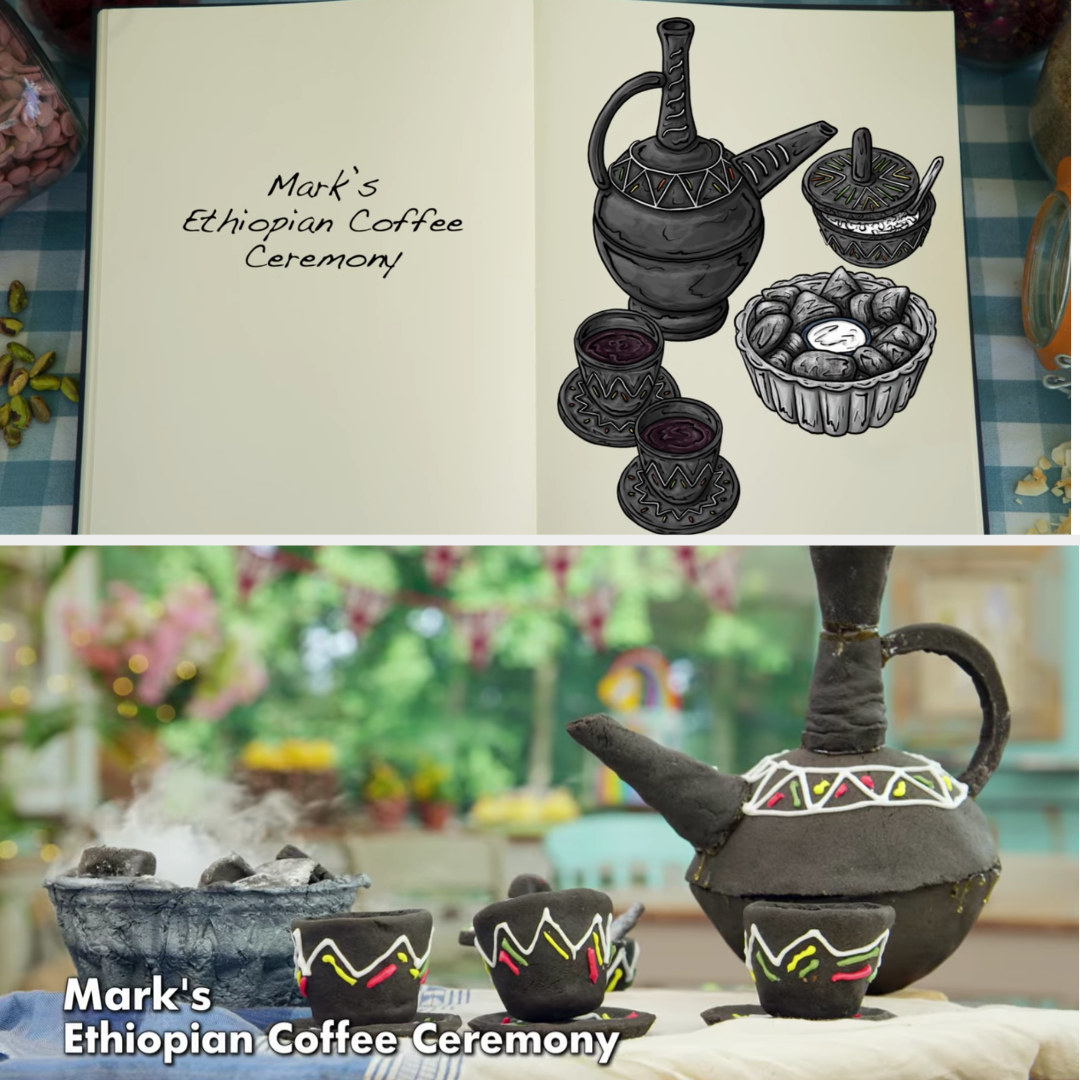 18.
Linda's "High Tea in Amsterdam":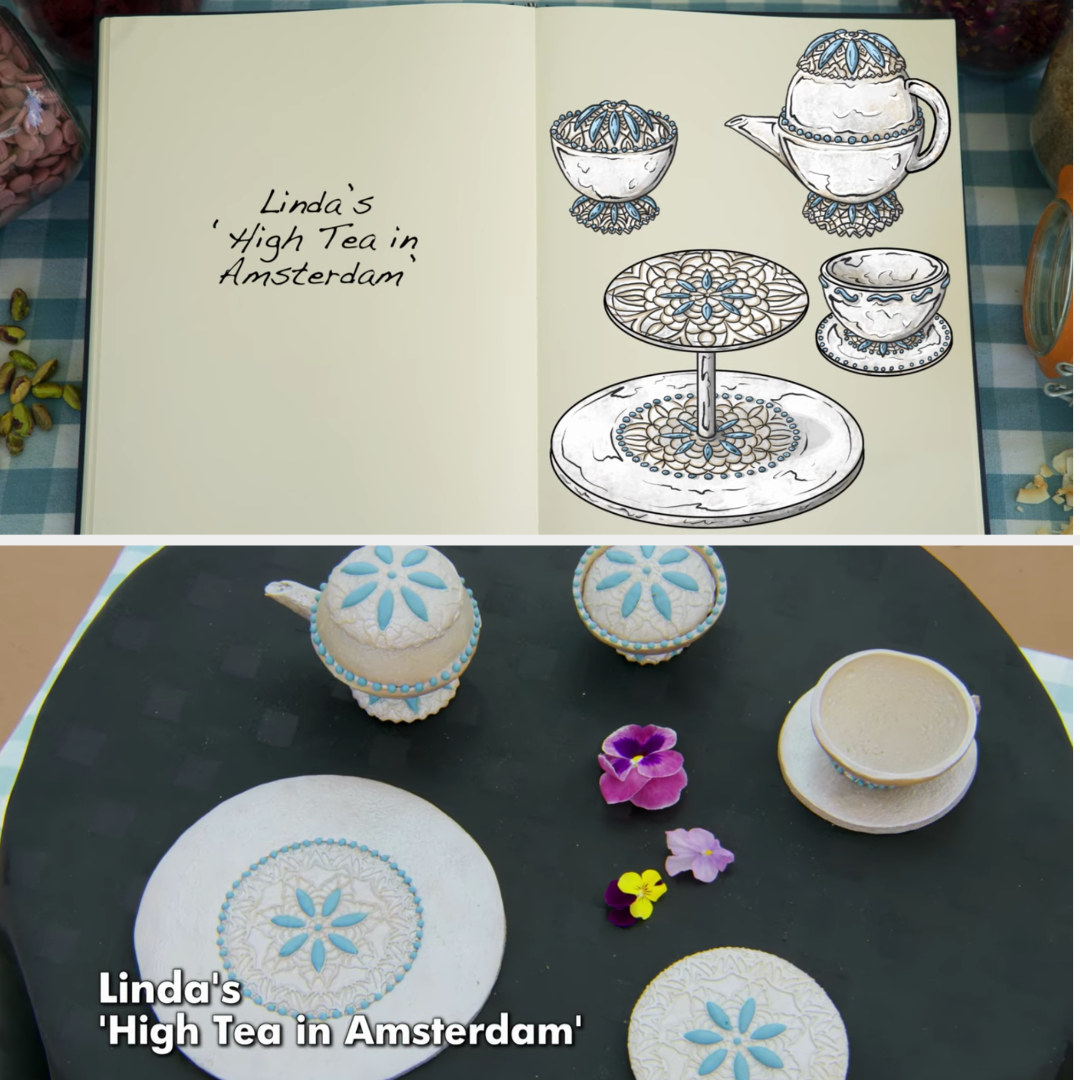 19.
Sura's Speculaas Ramadan Tea Time: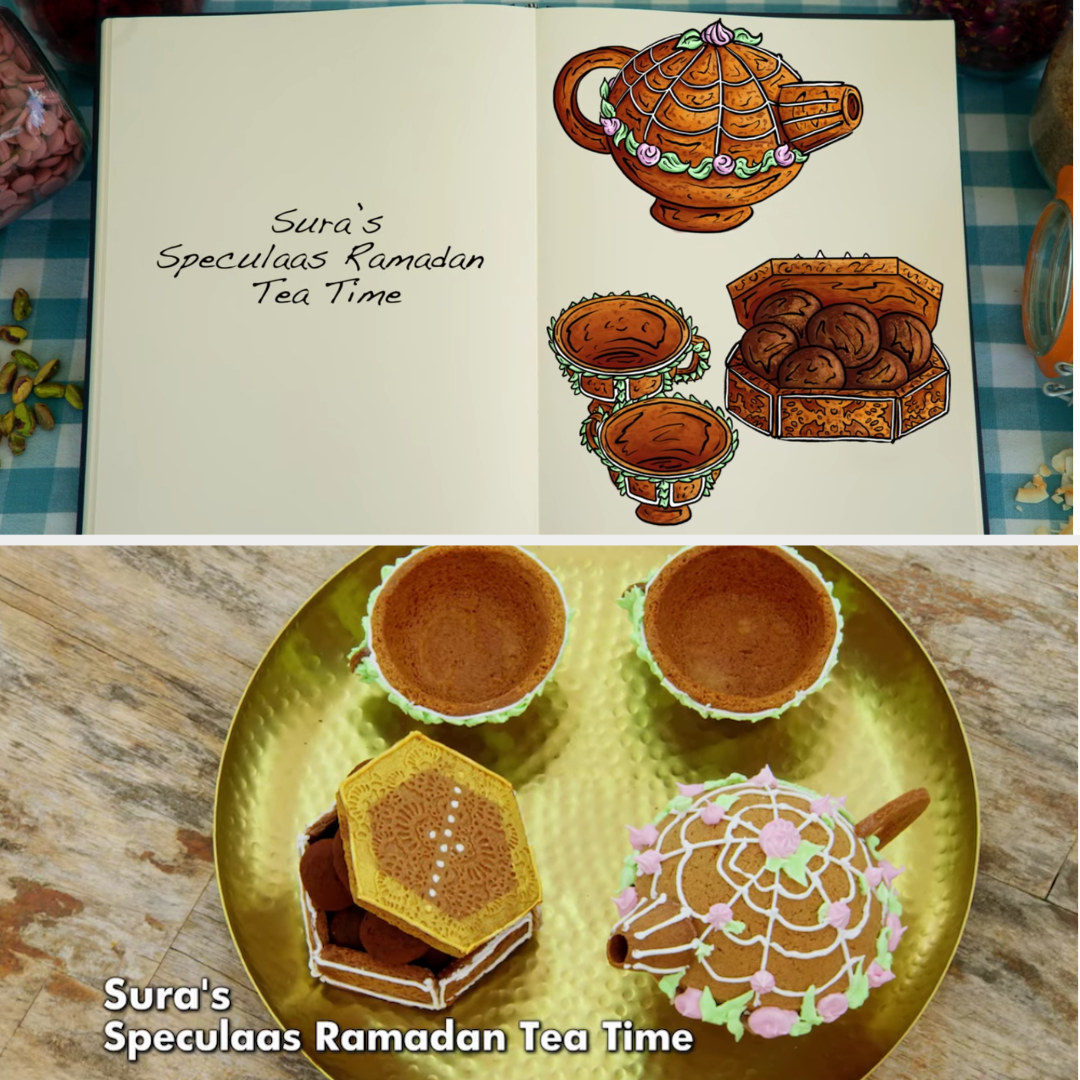 20.
Mak's Indian Chai Service: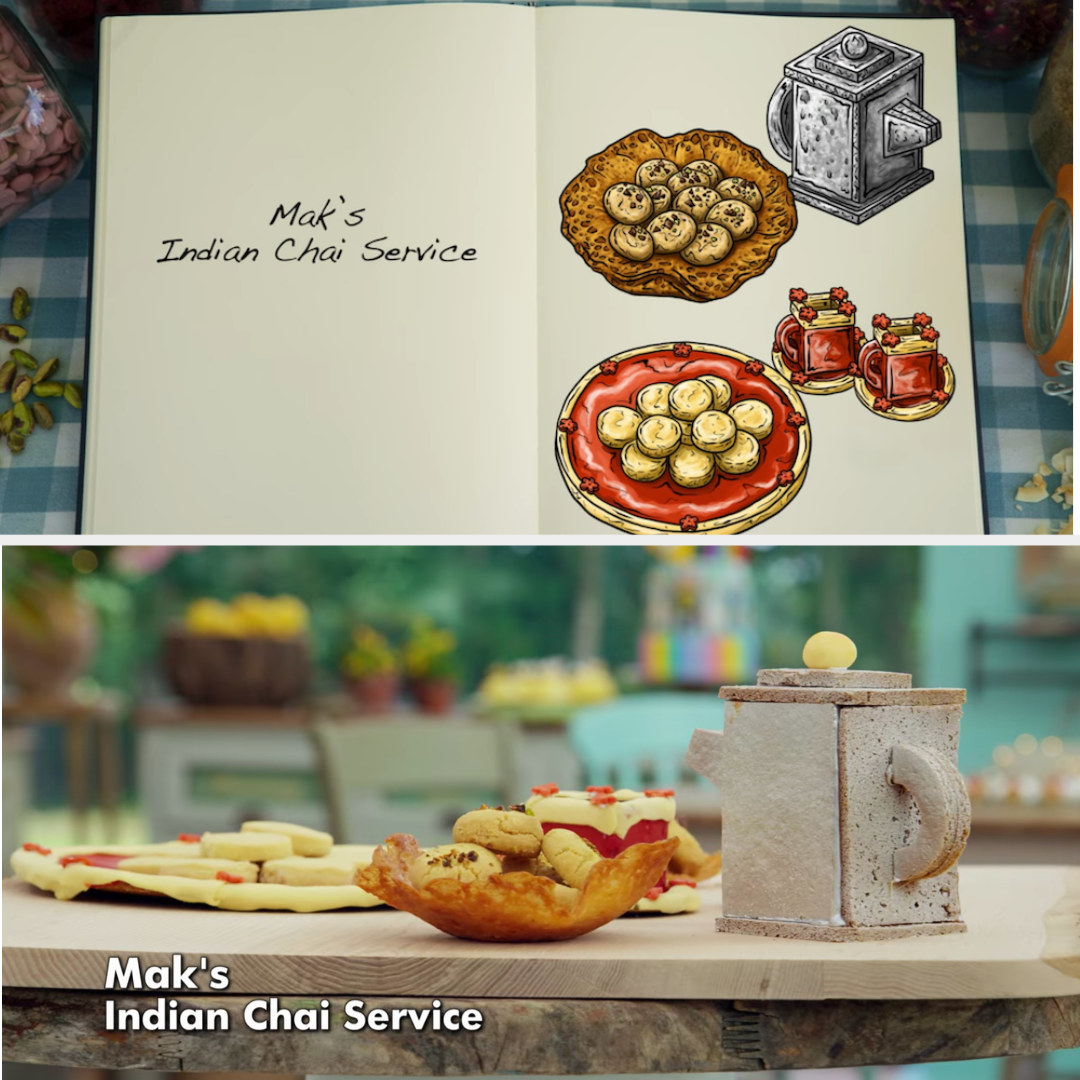 21.
Dave's "Waiting for Tacos":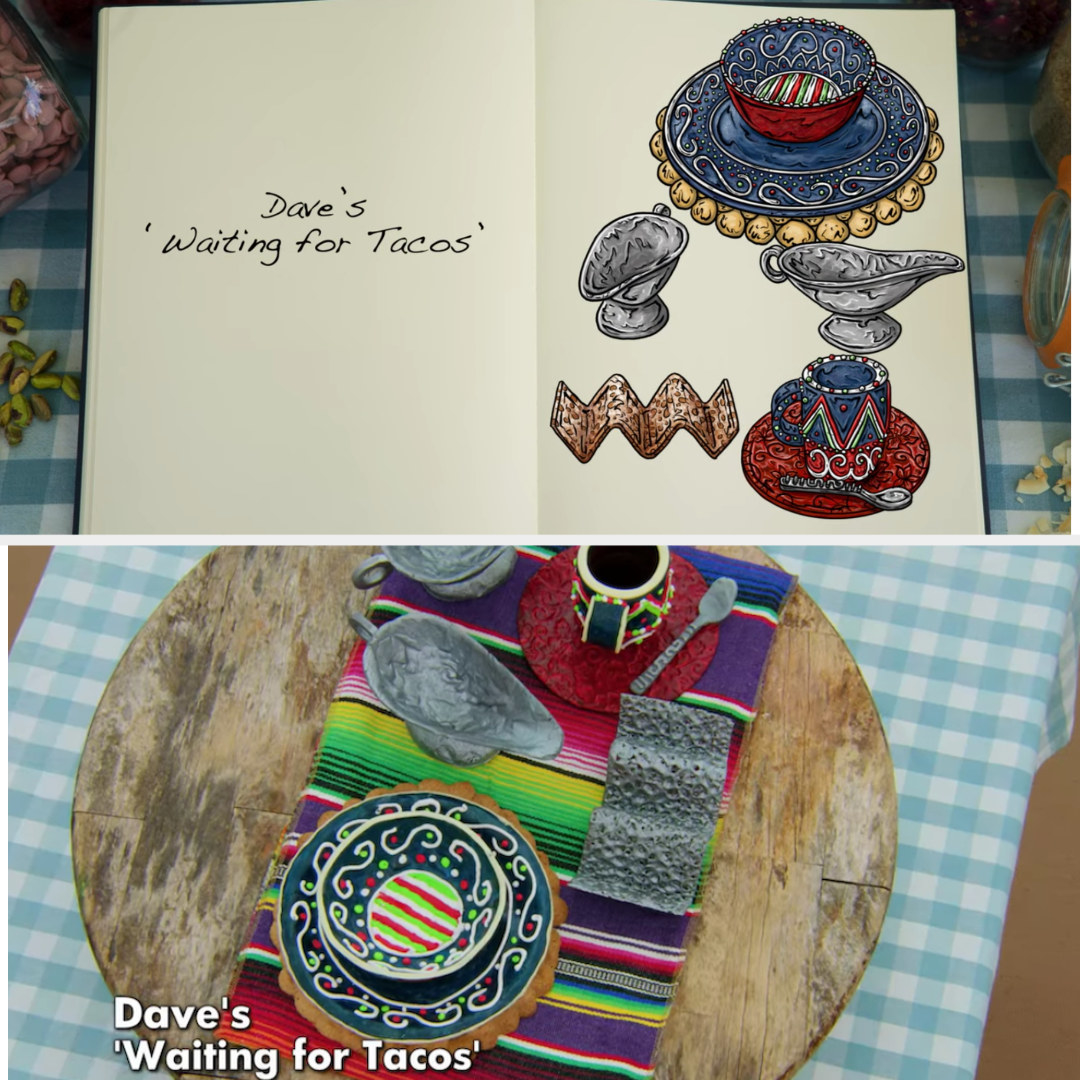 22.
And Lottie's Viking Victuals:
In the end, Dave was named Star Baker, while Mak was sent home.
Alright, now I'm ready for Bread Week next week. No, literally, I baked a bunch of bread during quarantine, I'M READY. Who are you rooting for after two official weeks in the tent? Tell me in the comments!