I don't know about you, but I haven't been able to stop thinking about the Great British Bake Off cake week premiere since I watched it.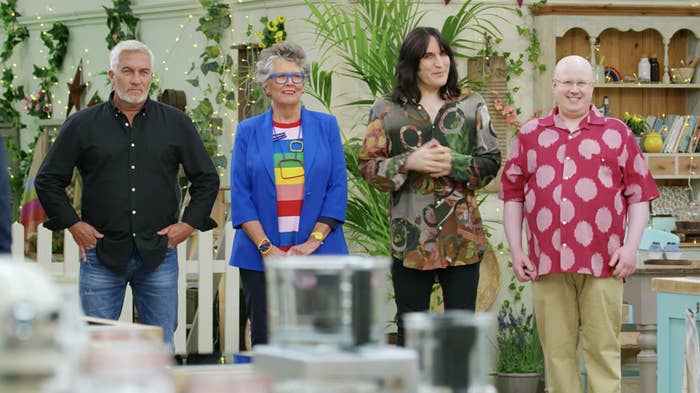 It had everything I need from a new season of Bake Off — an absolutely lovely cast of bakers, a teeny bit of drama, and a truly bonkers Showstopper Challenge.
Since I absolutely adore the drawings of the bakers' plans, I decided to recap each episode with side-by-sides of the drawings next to how the actual bakes turned out. Please enjoy!
First up was the Signature Bake: Battenberg cakes! (A dessert I'm going to pretend I've heard of before watching this episode!) On your mark, get set...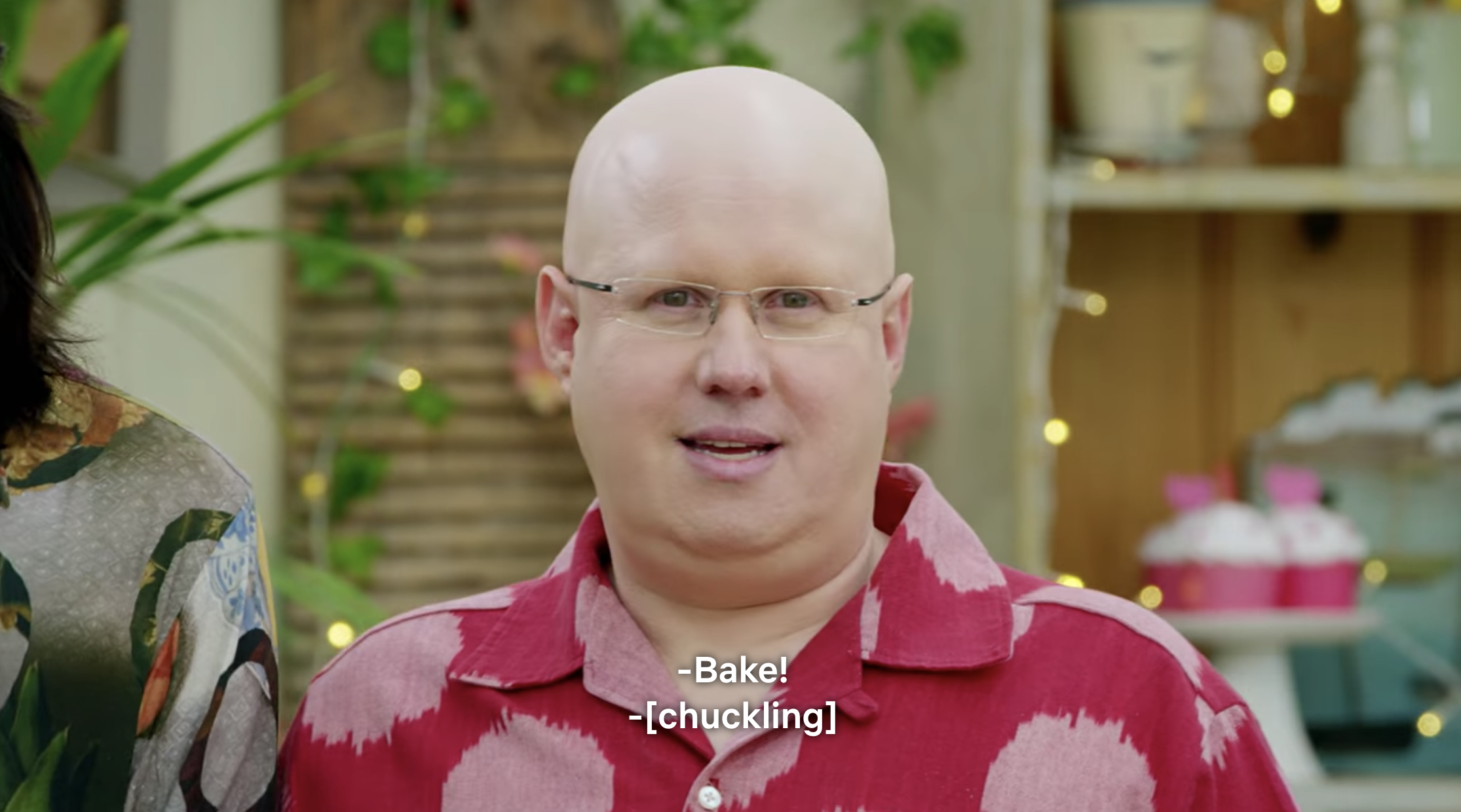 1.
Loriea's bright blue bubblegum and cream soda Battenberg: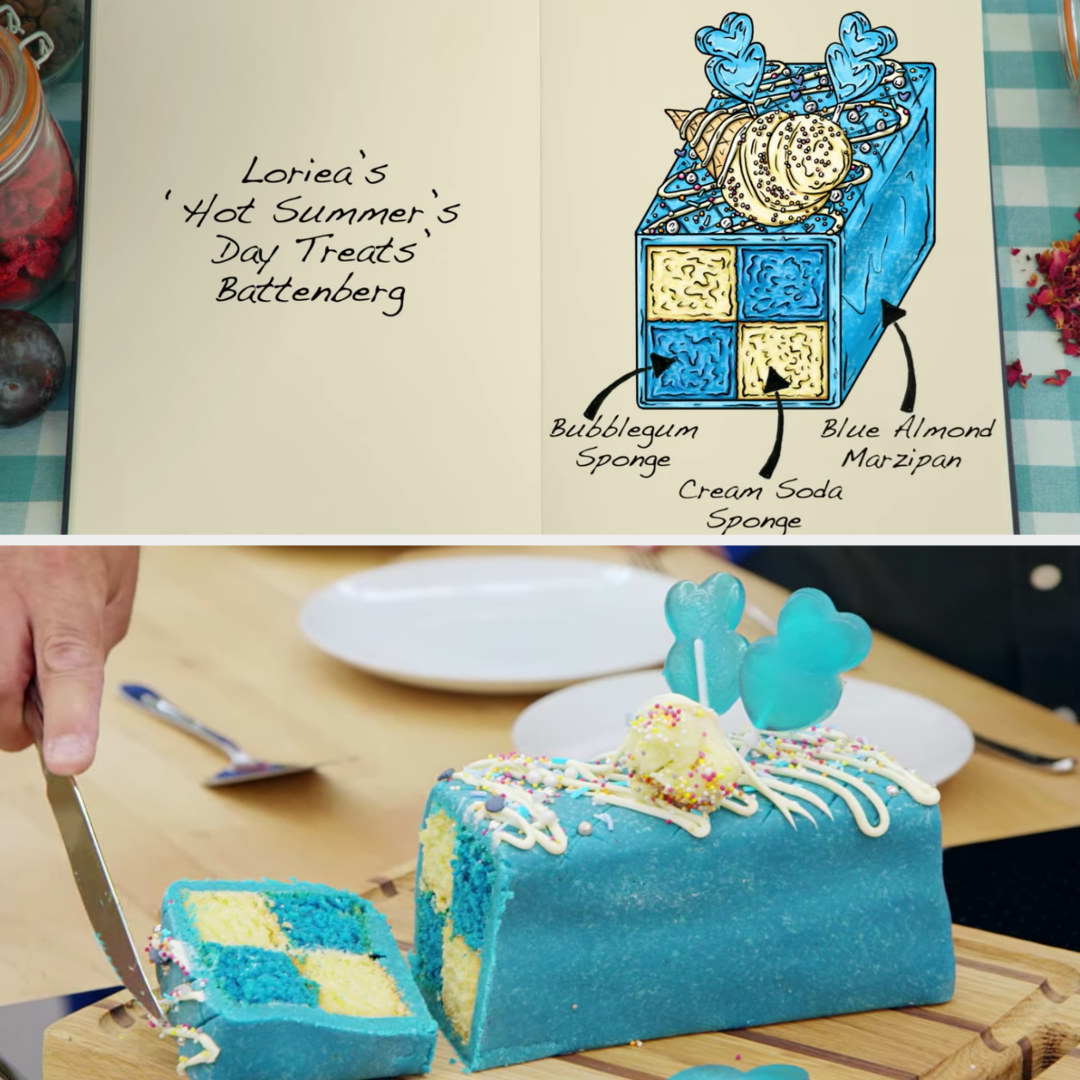 2.
Laura's pretty floral Battenberg: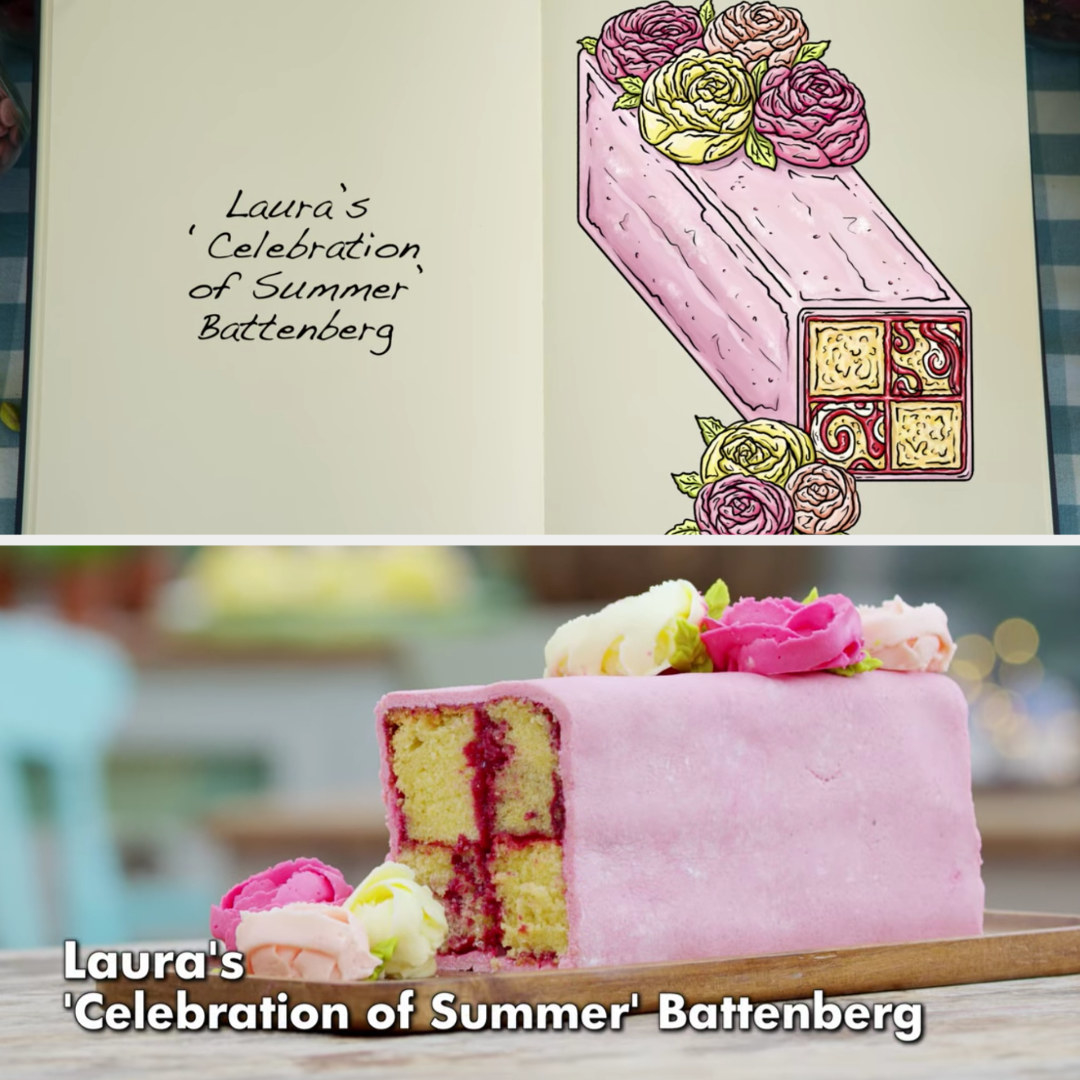 3.
Mak's subdued and soothing Battenberg: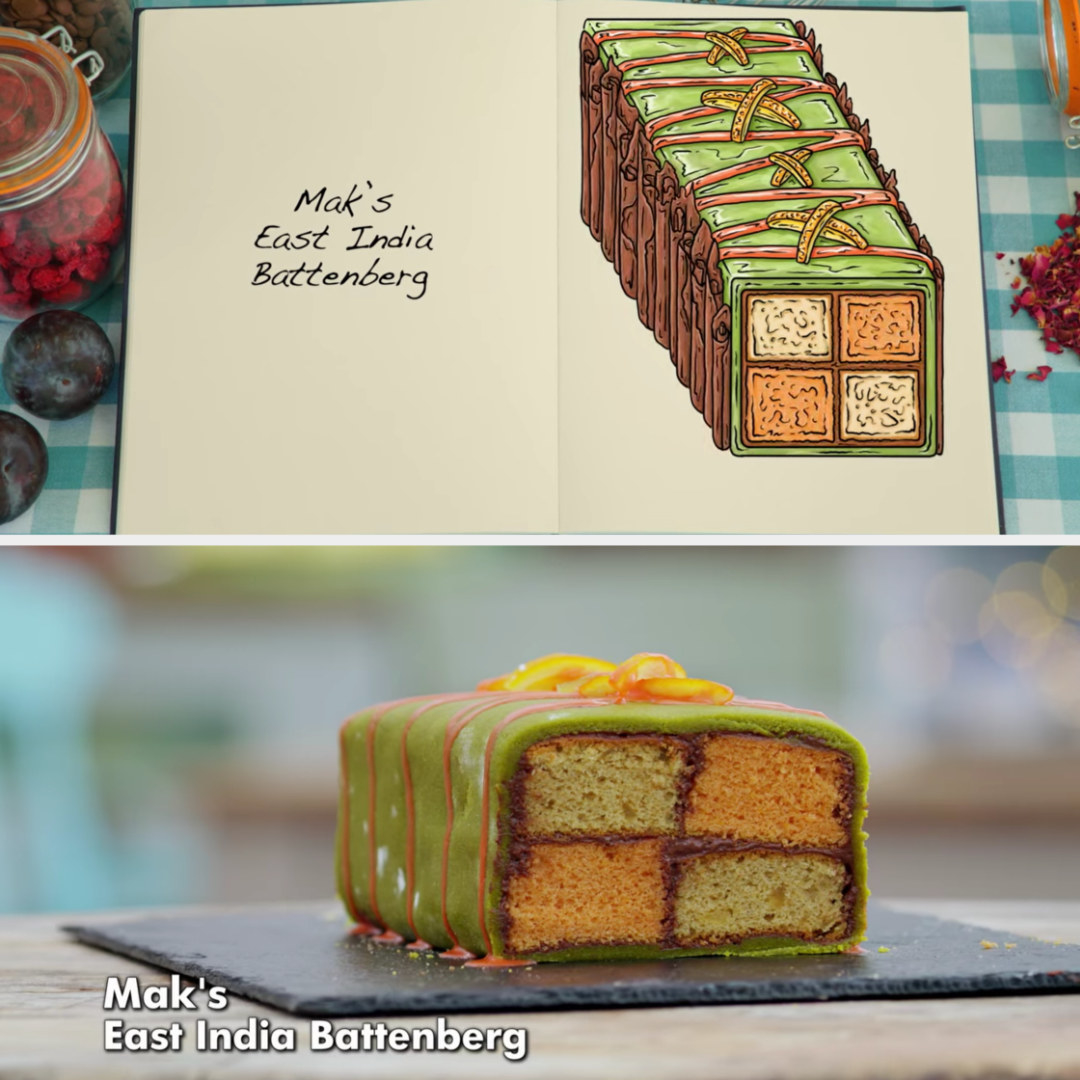 4.
Lottie's bright and fun Battenberg: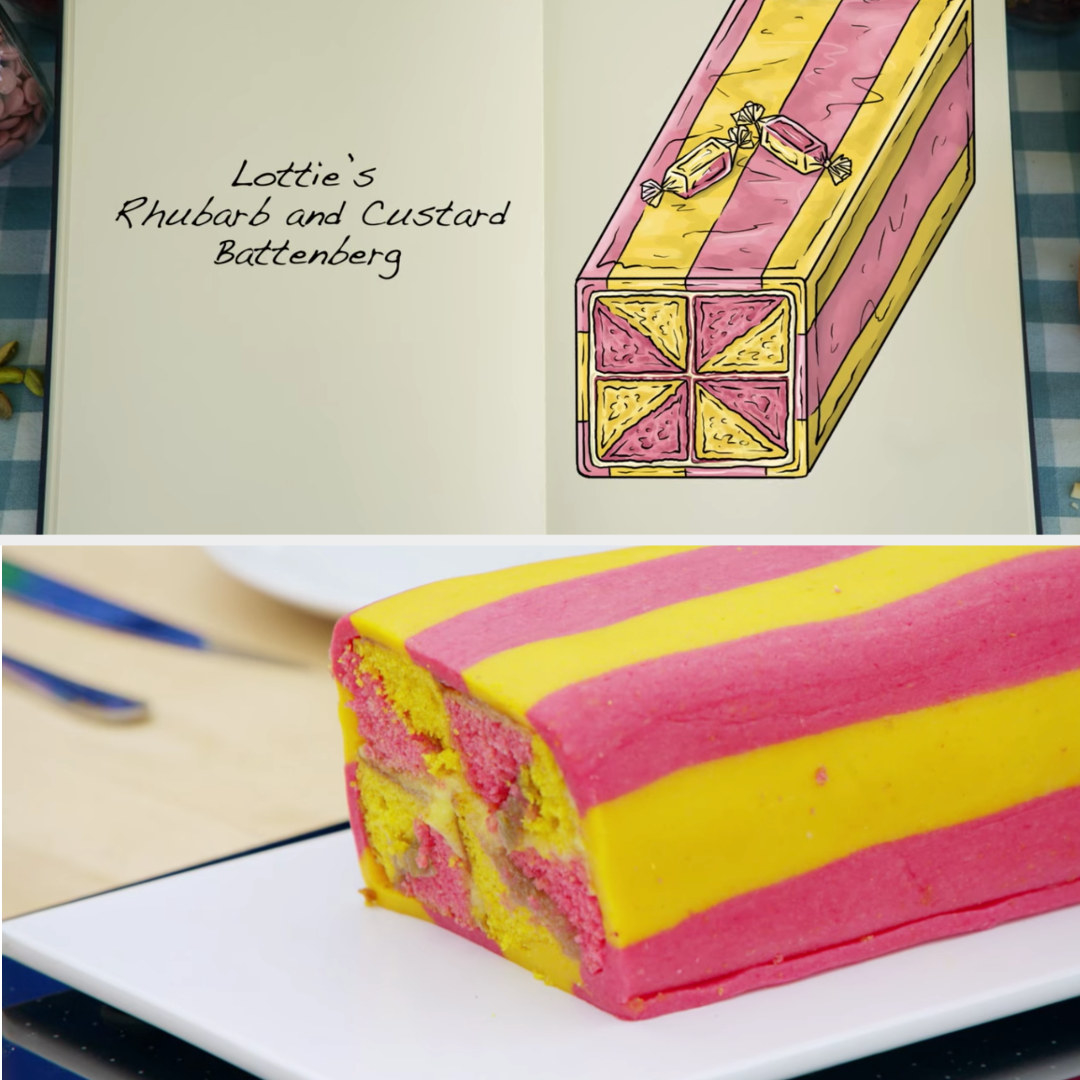 5.
Peter's polka-dotted Battenberg: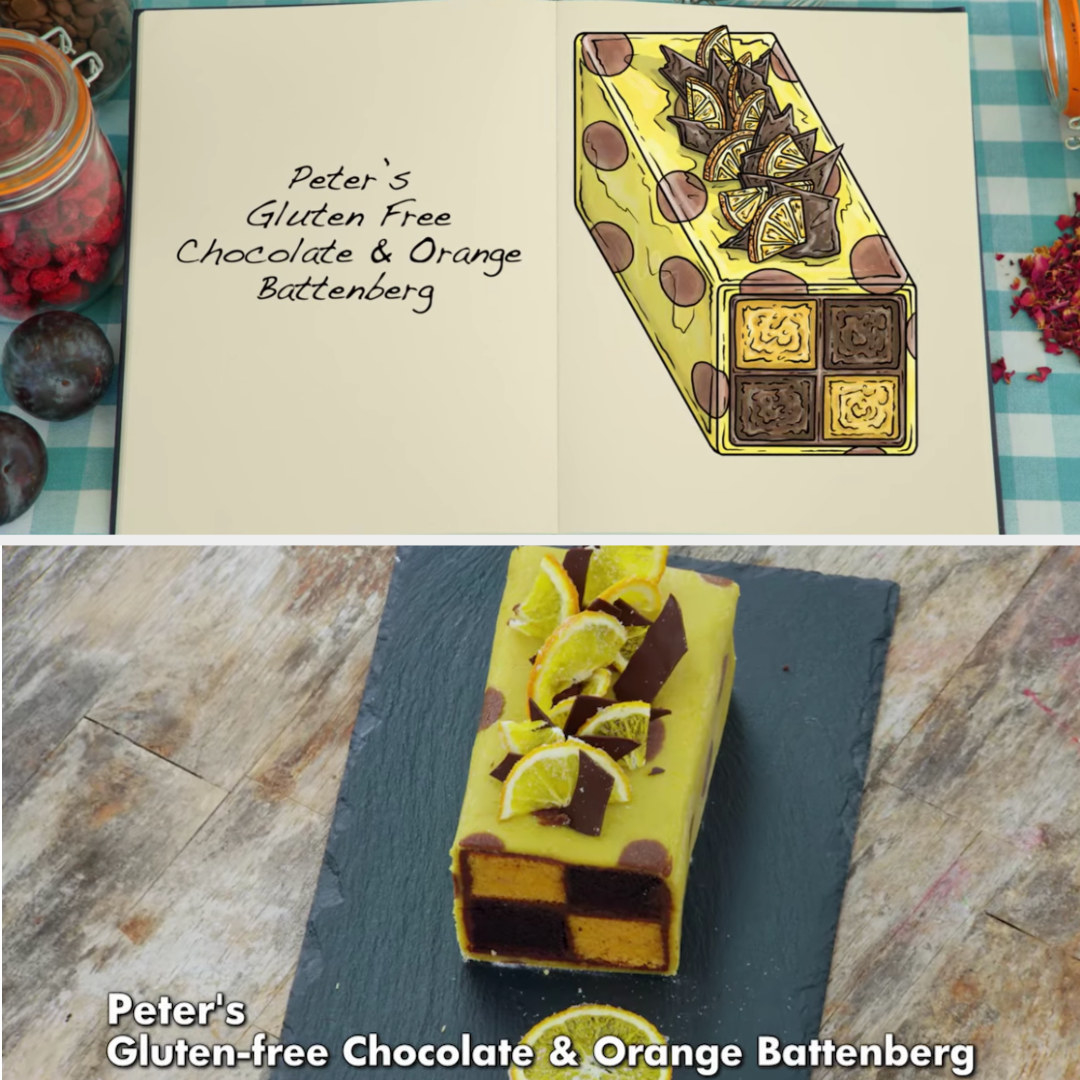 6.
Sura's sunny and citrusy Battenberg: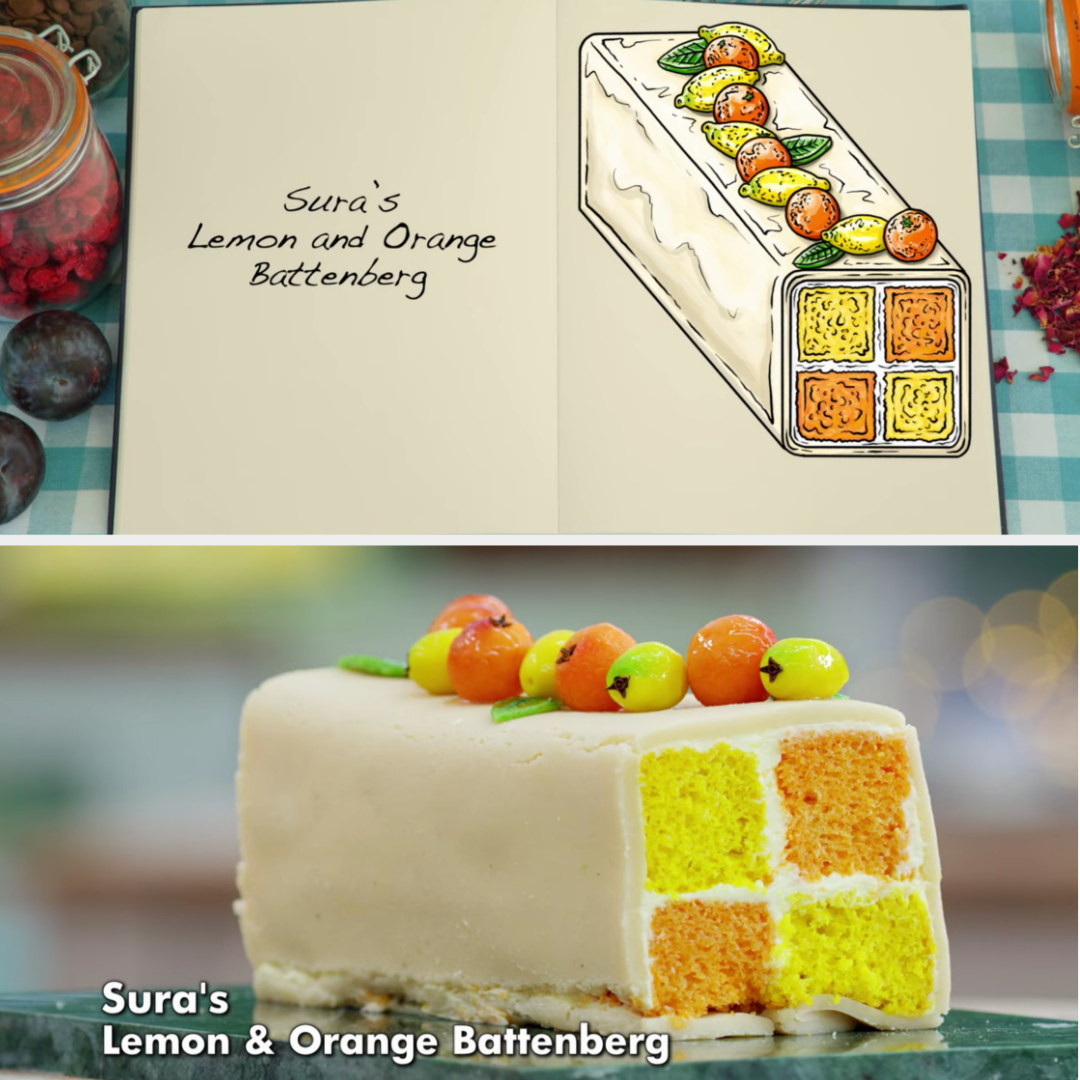 7.
Rowan's sparkling and magical Battenberg: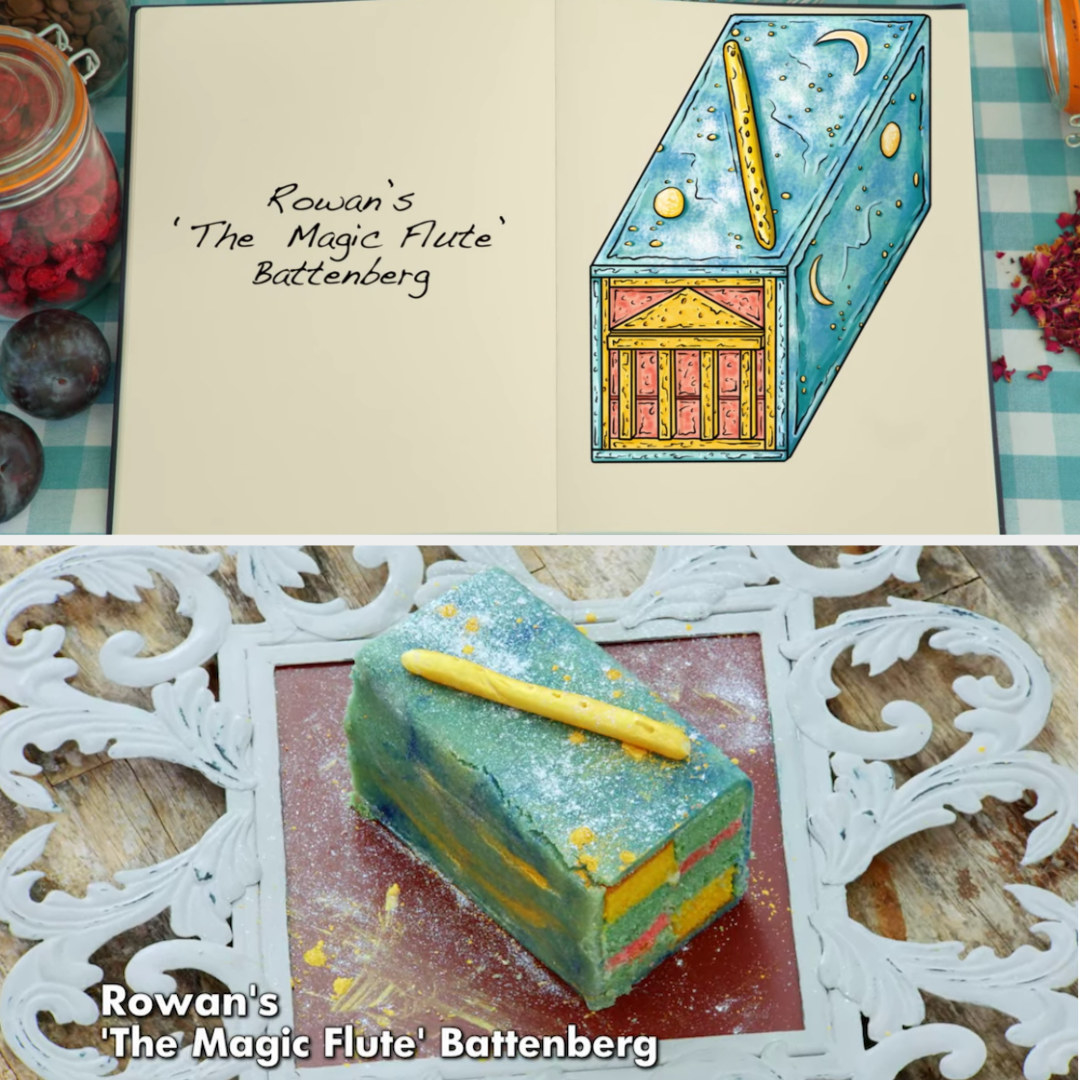 8.
Linda's ambulance Battenberg, which was a tribute to her cousin:
9.
Hermine's pretty and polished Battenberg: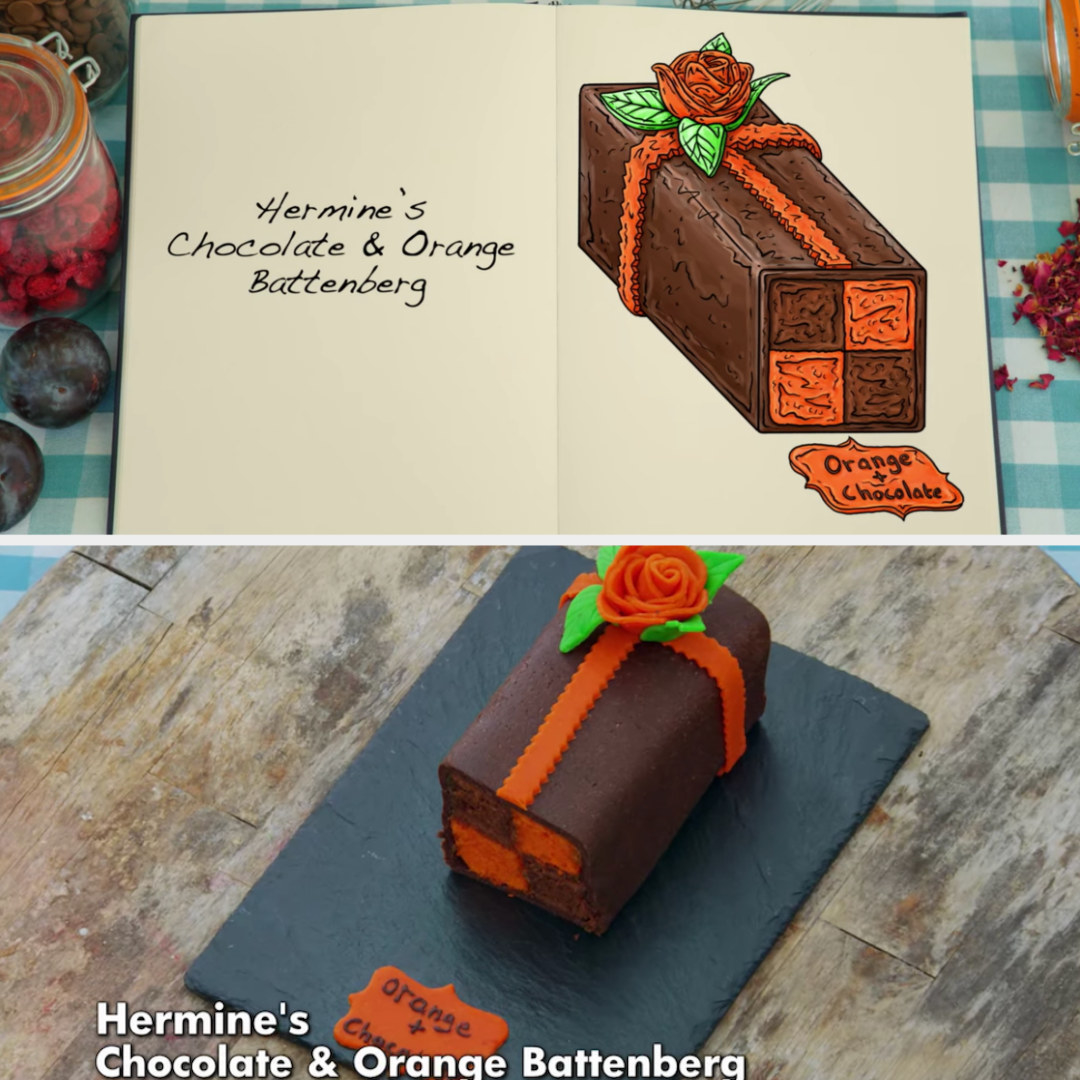 10.
Dave's coffee-licious Battenberg: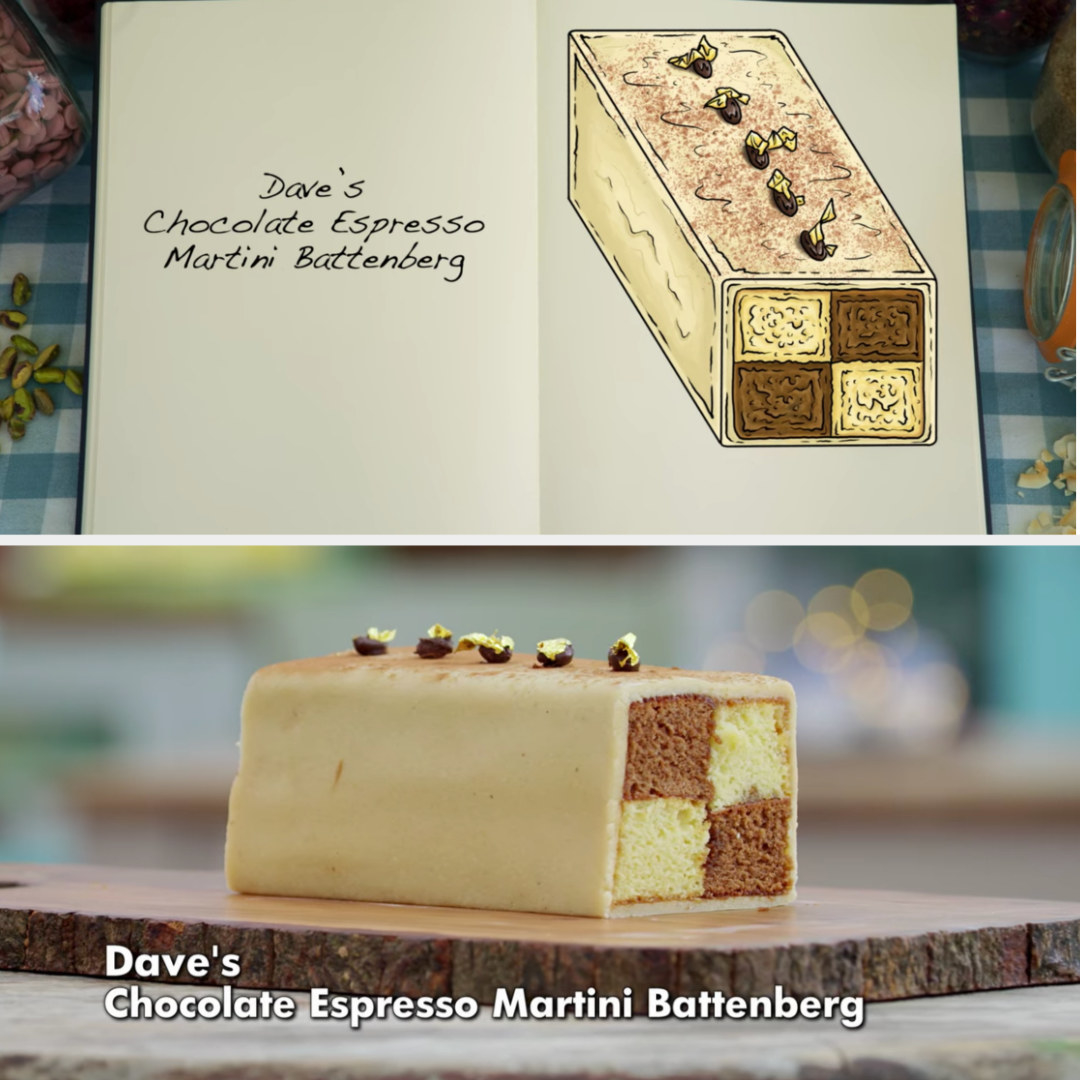 11.
Marc's floral and fun Battenberg: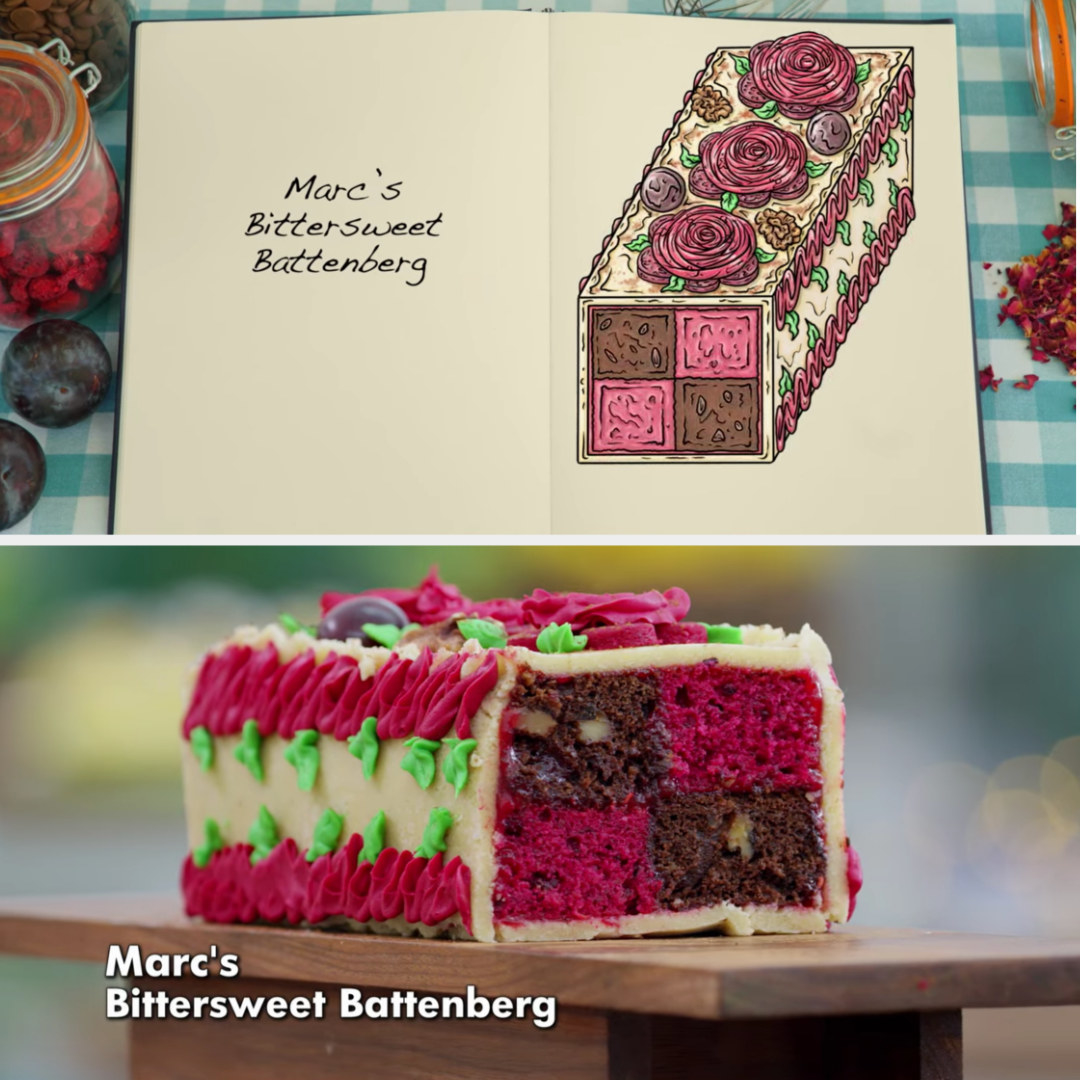 12.
And Mark's fruit-filled and nutty Battenberg:
Then, this week's Technical Challenge certainly had a bit of drama when Sura accidentally knocked over Dave's tray of pineapple upside-down cake to make them ~literally~ upside-down. But Sura was SO deeply apologetic and the whole thing made me very sad.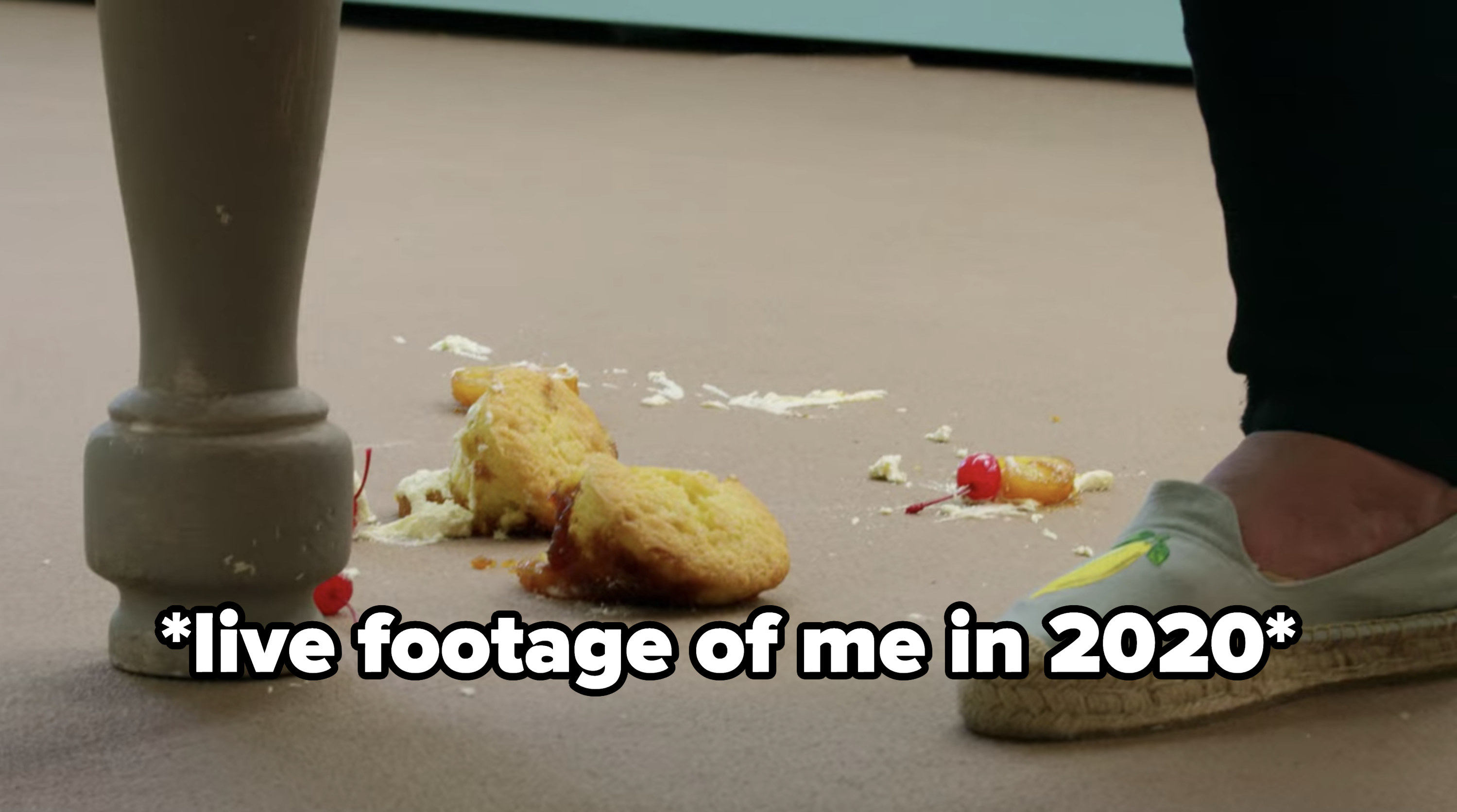 That led to the MAIN EVENT, one of the most bonkers and hilarious Showstoppers ever — the contestants had to make a cake bust of their favorite celebrity and, whew, that was a real tough one. Luckily the bakers are all great sports, and I genuinely enjoy them all so much.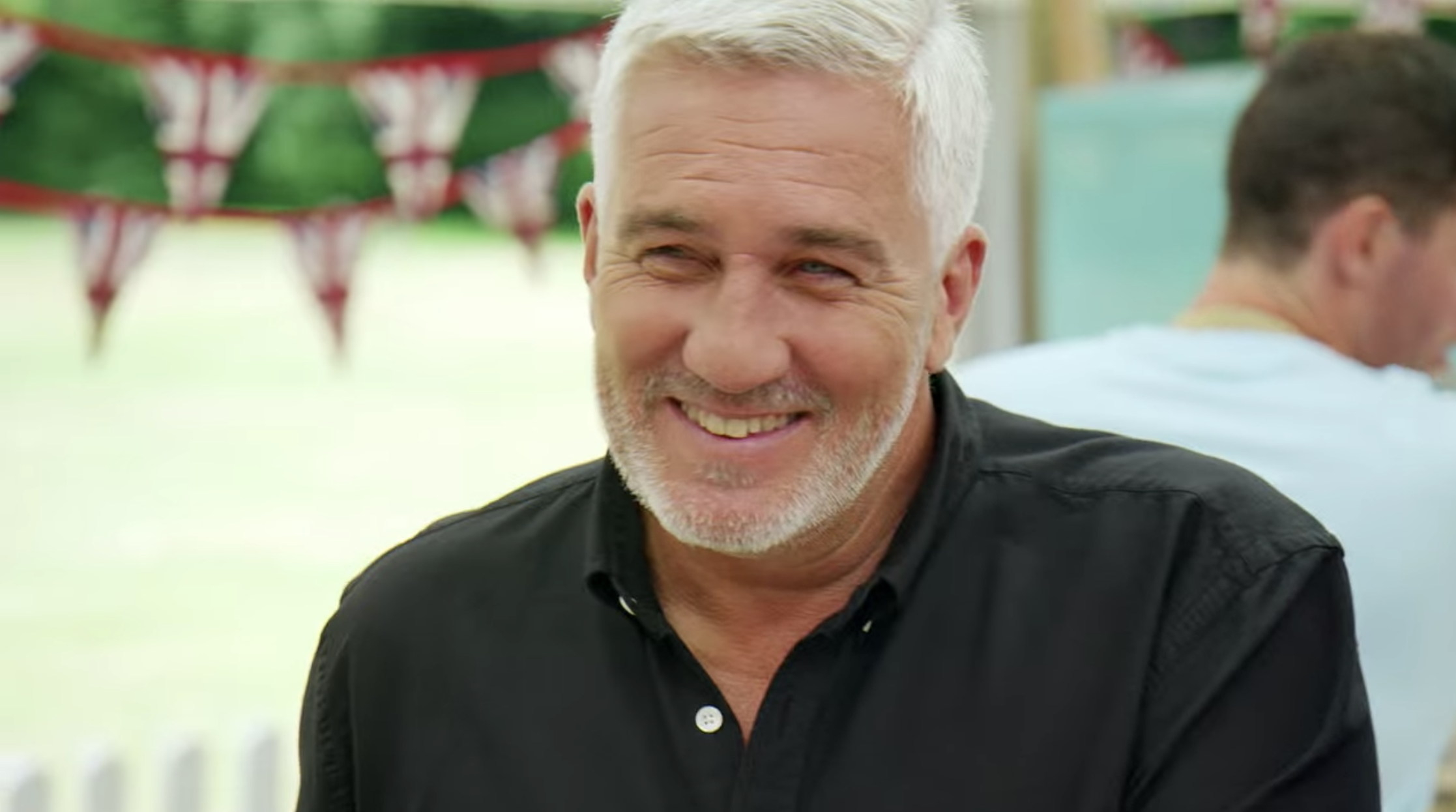 13.
Rowan's Marie Antoinette bust: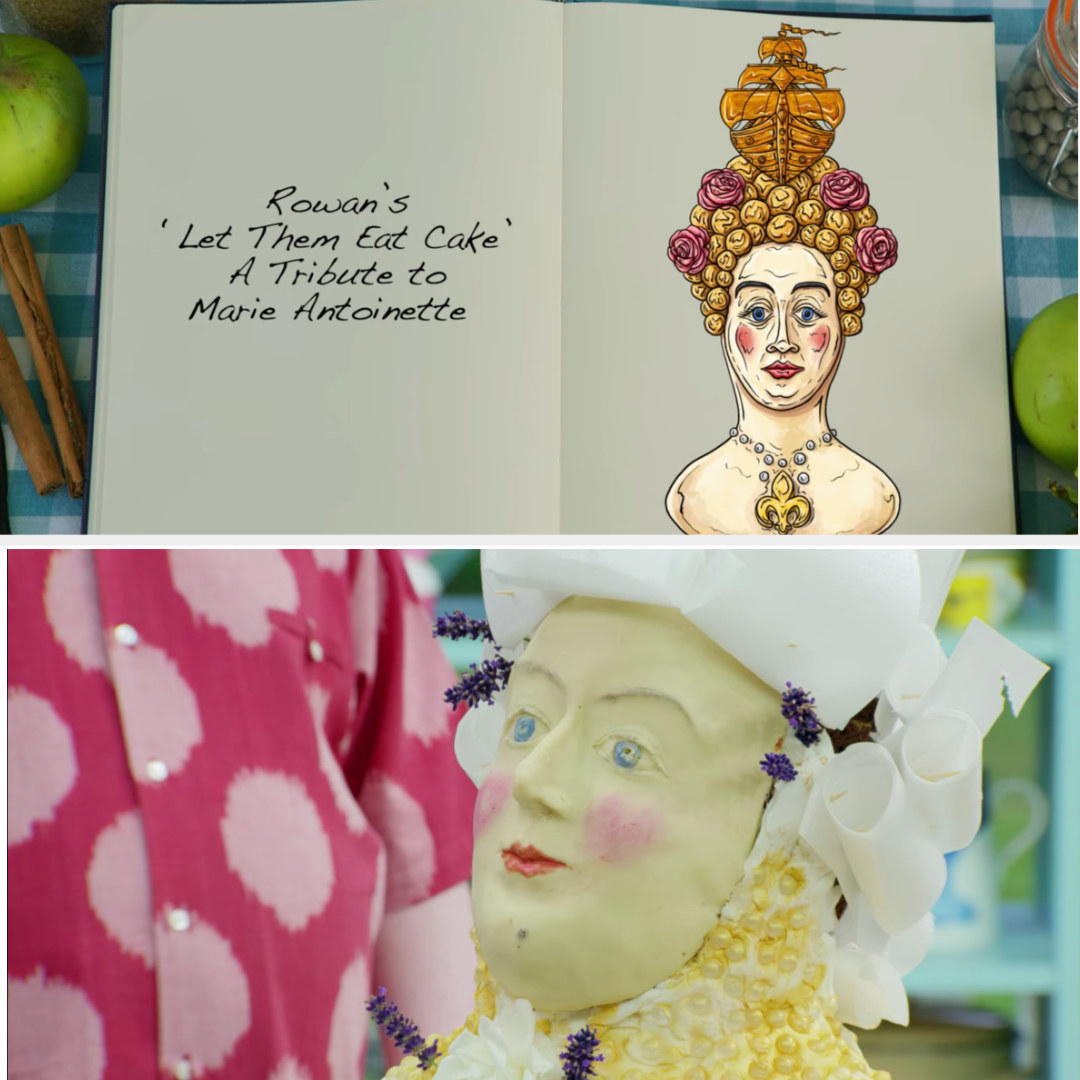 14.
Lottie's Louis Theroux bust: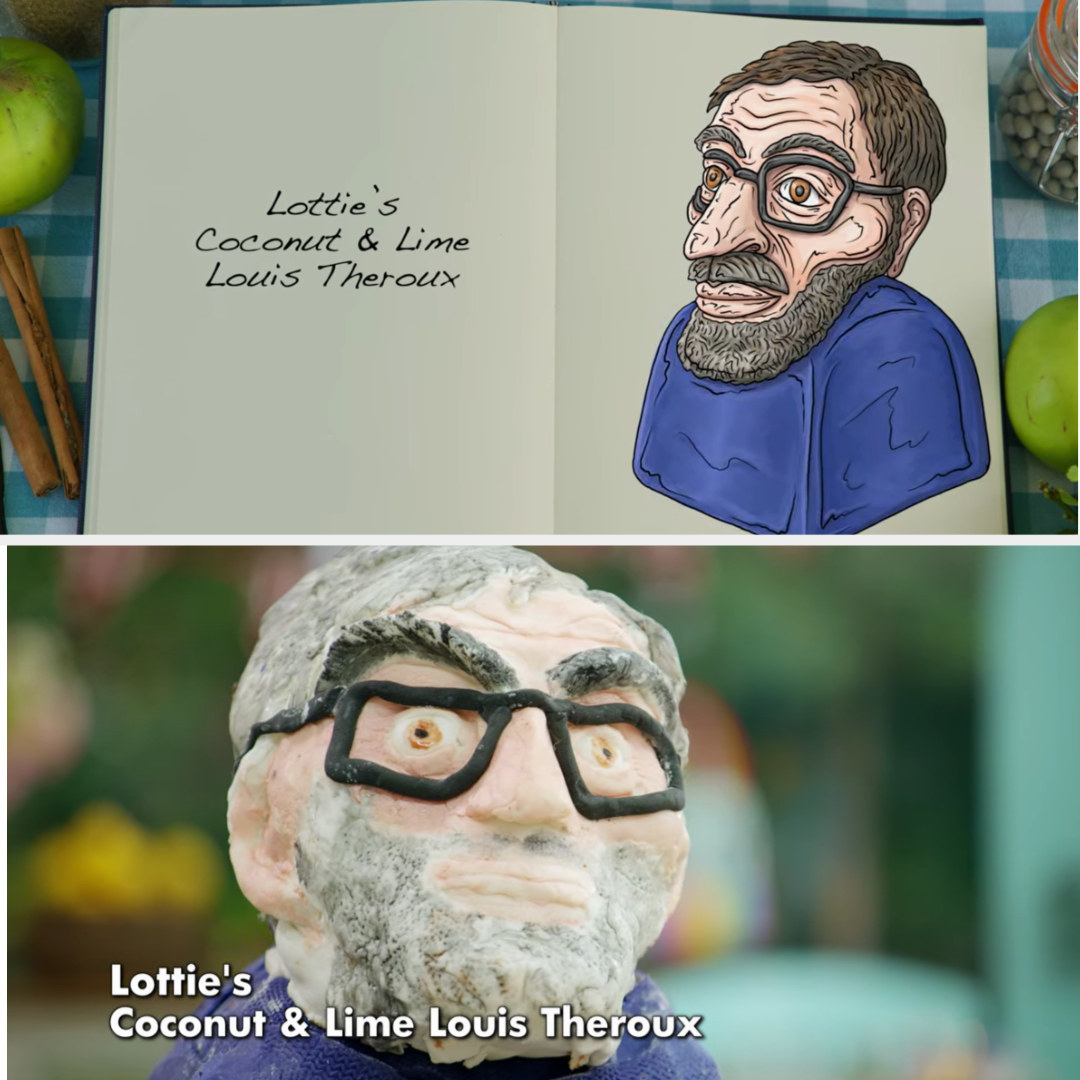 15.
Mak's Bill Bryson bust:
16.
Dave's Tom DeLonge bust: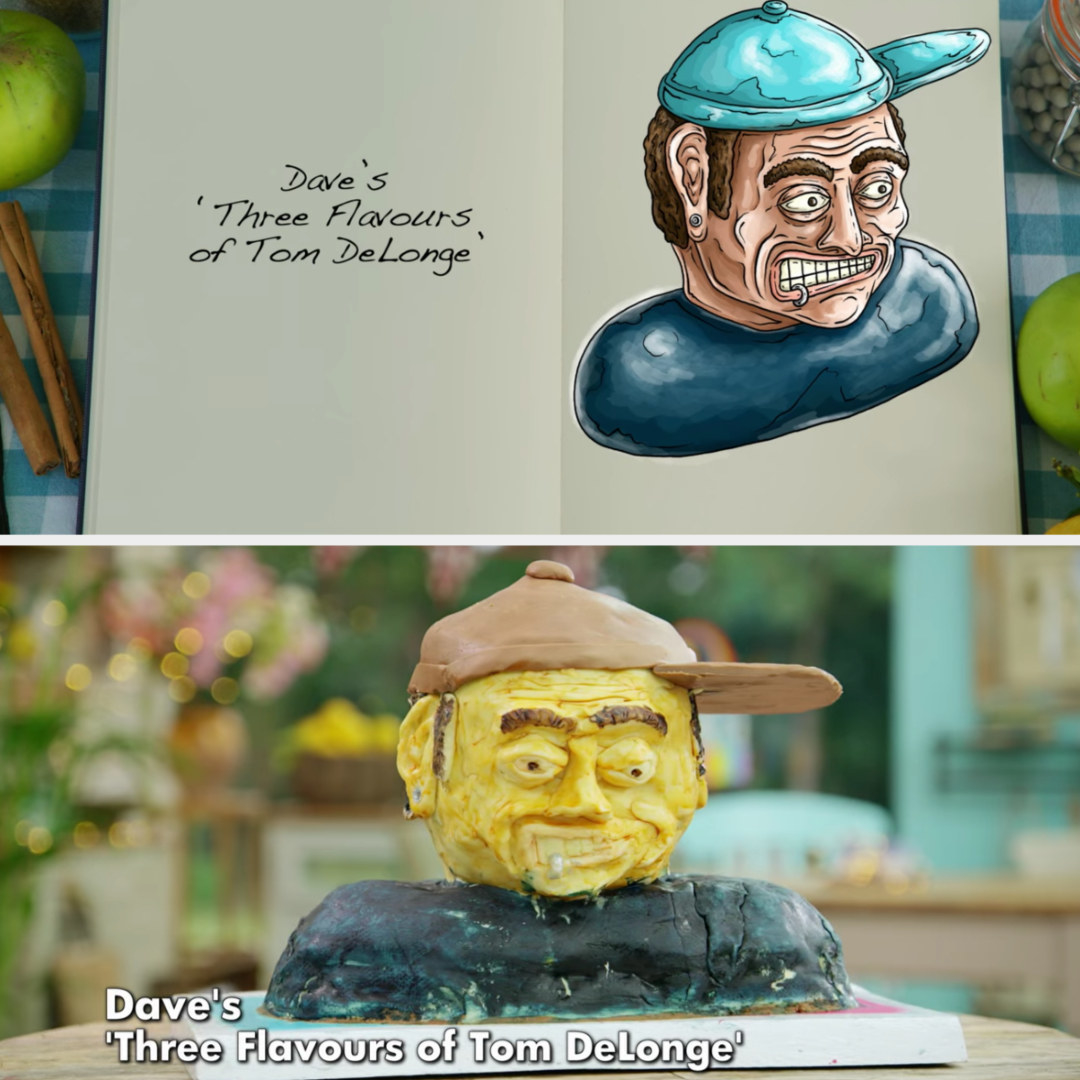 17.
Peter's Sir Chris Hoy bust: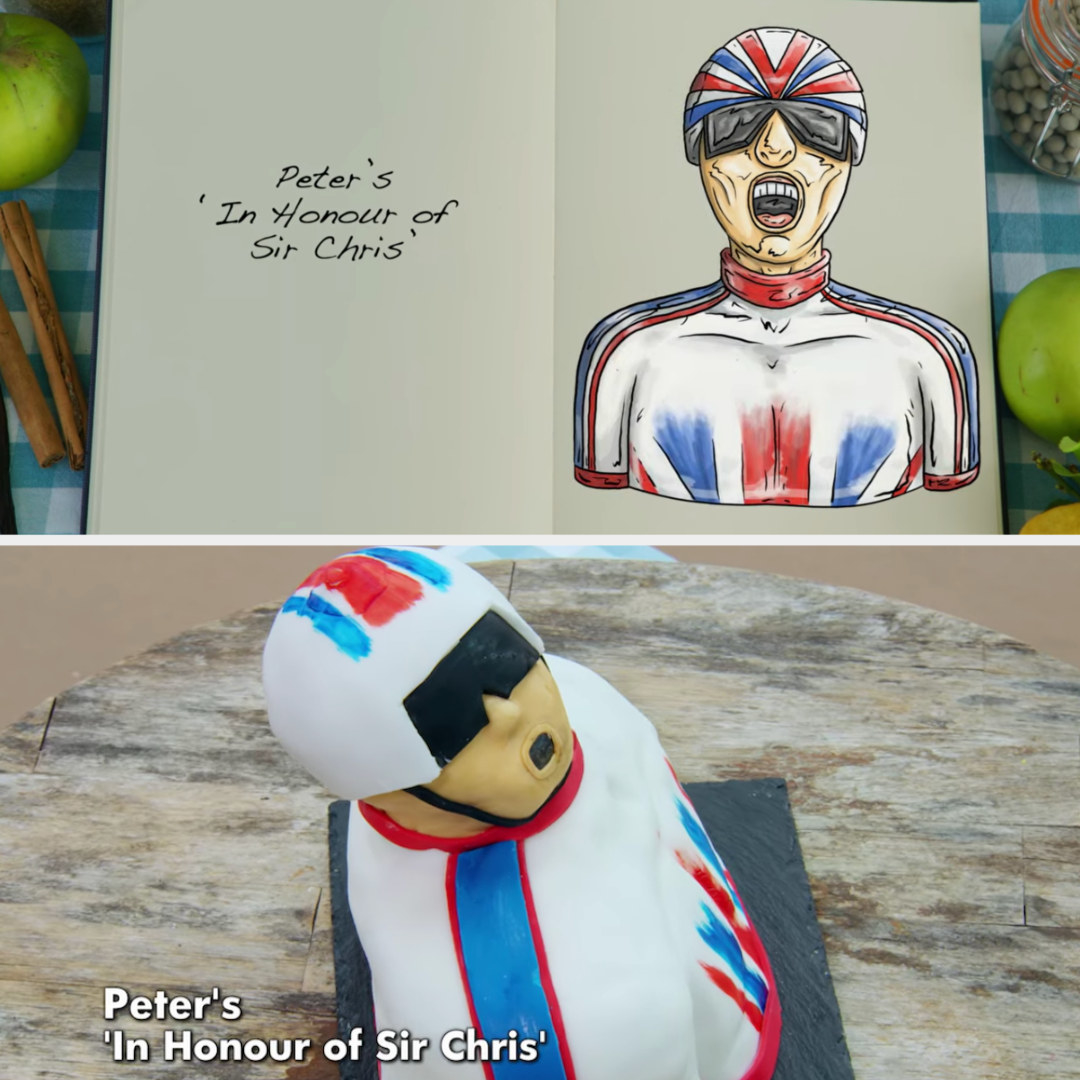 18.
Mark's Charles Darwin bust: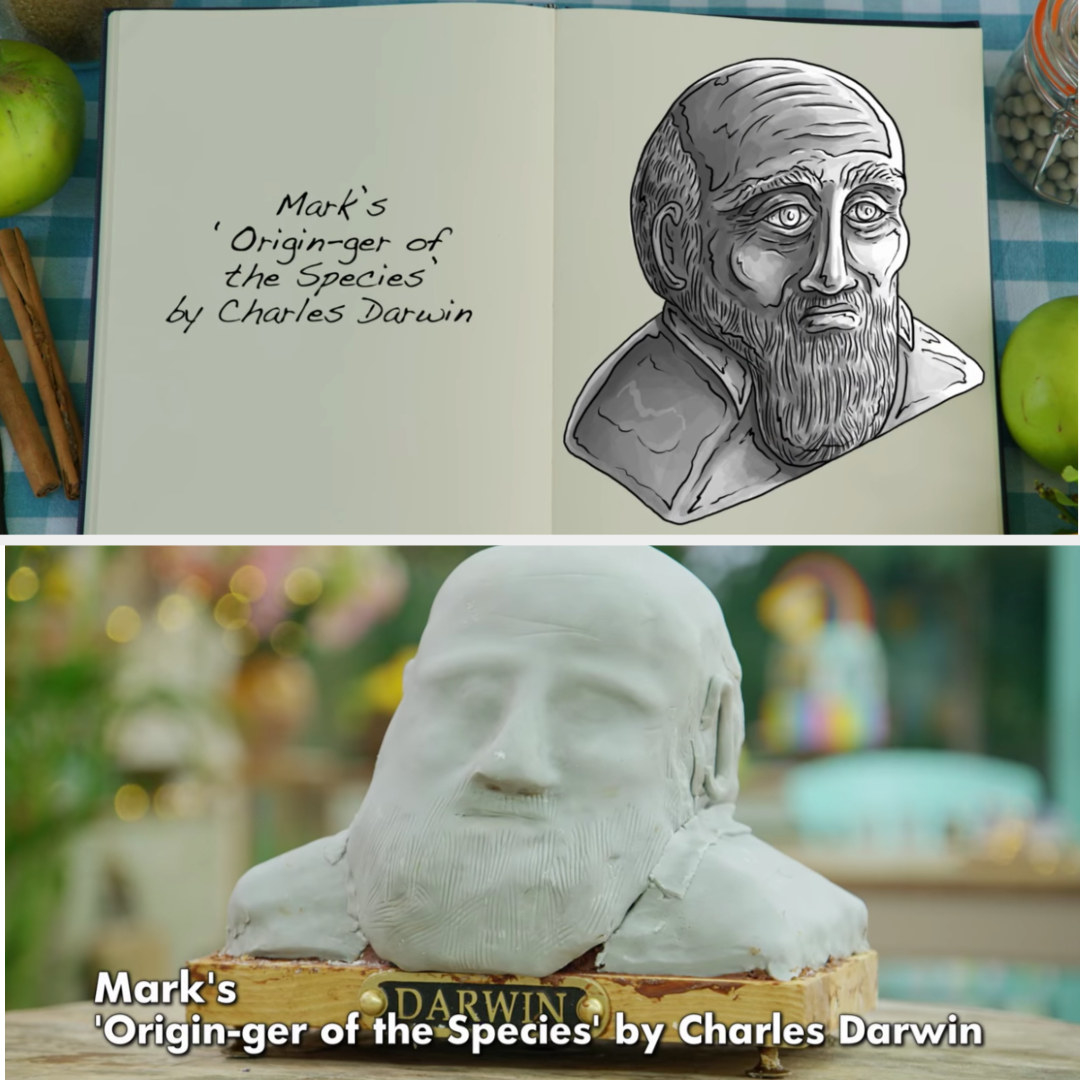 19.
Sura's David Attenborough bust: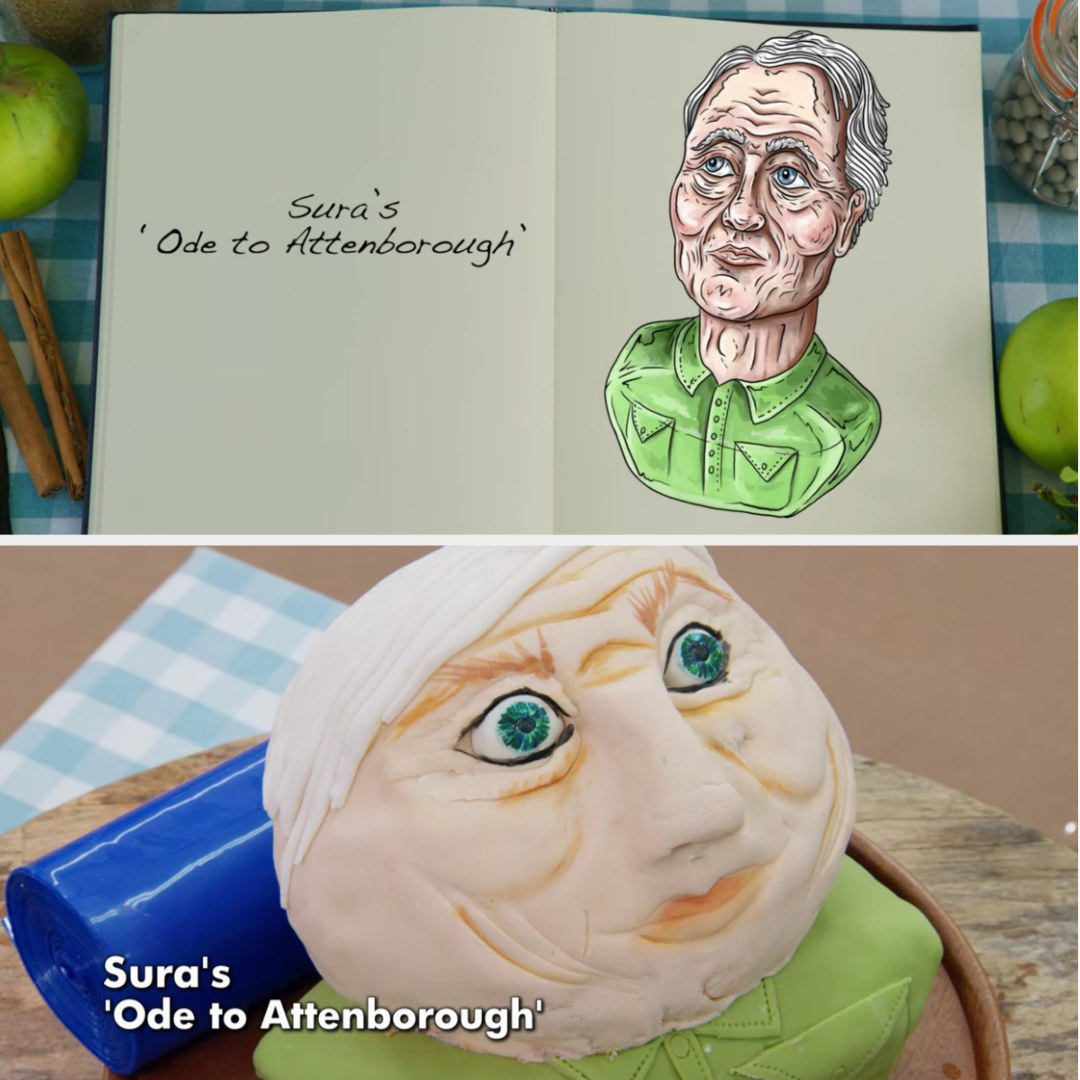 20.
Loriea's Miss Lou bust: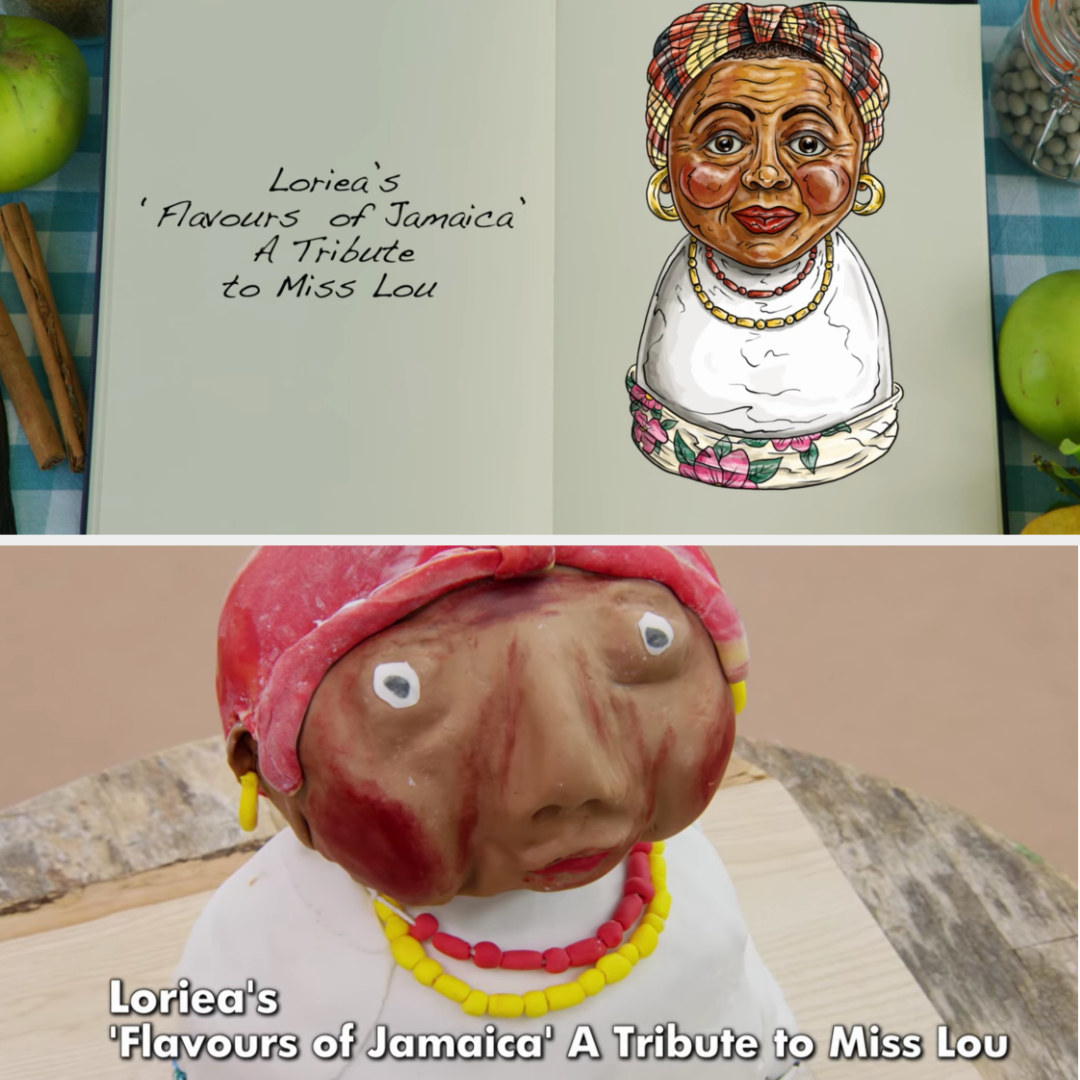 21.
Laura's Freddie Mercury bust: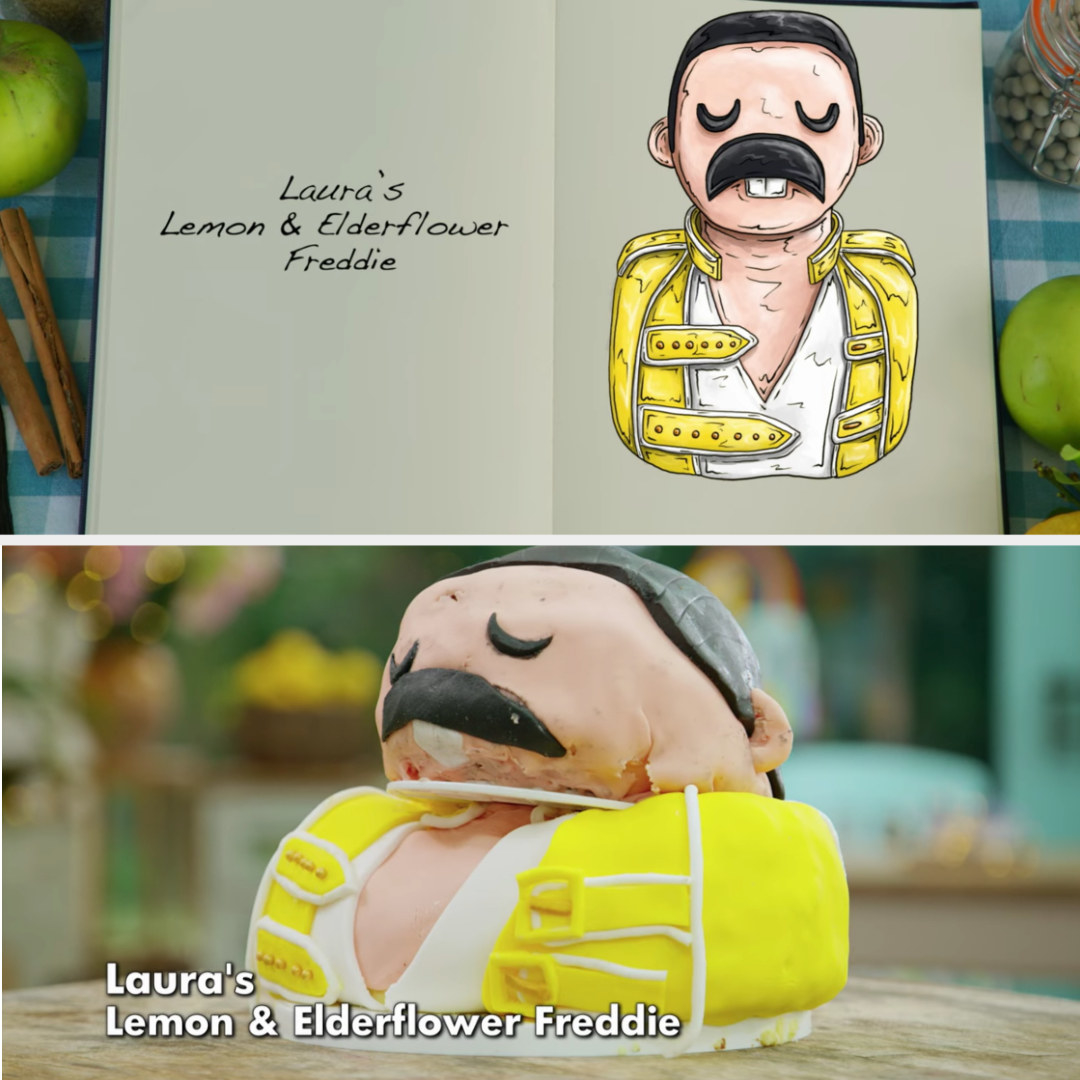 22.
Linda's Bob Marley bust: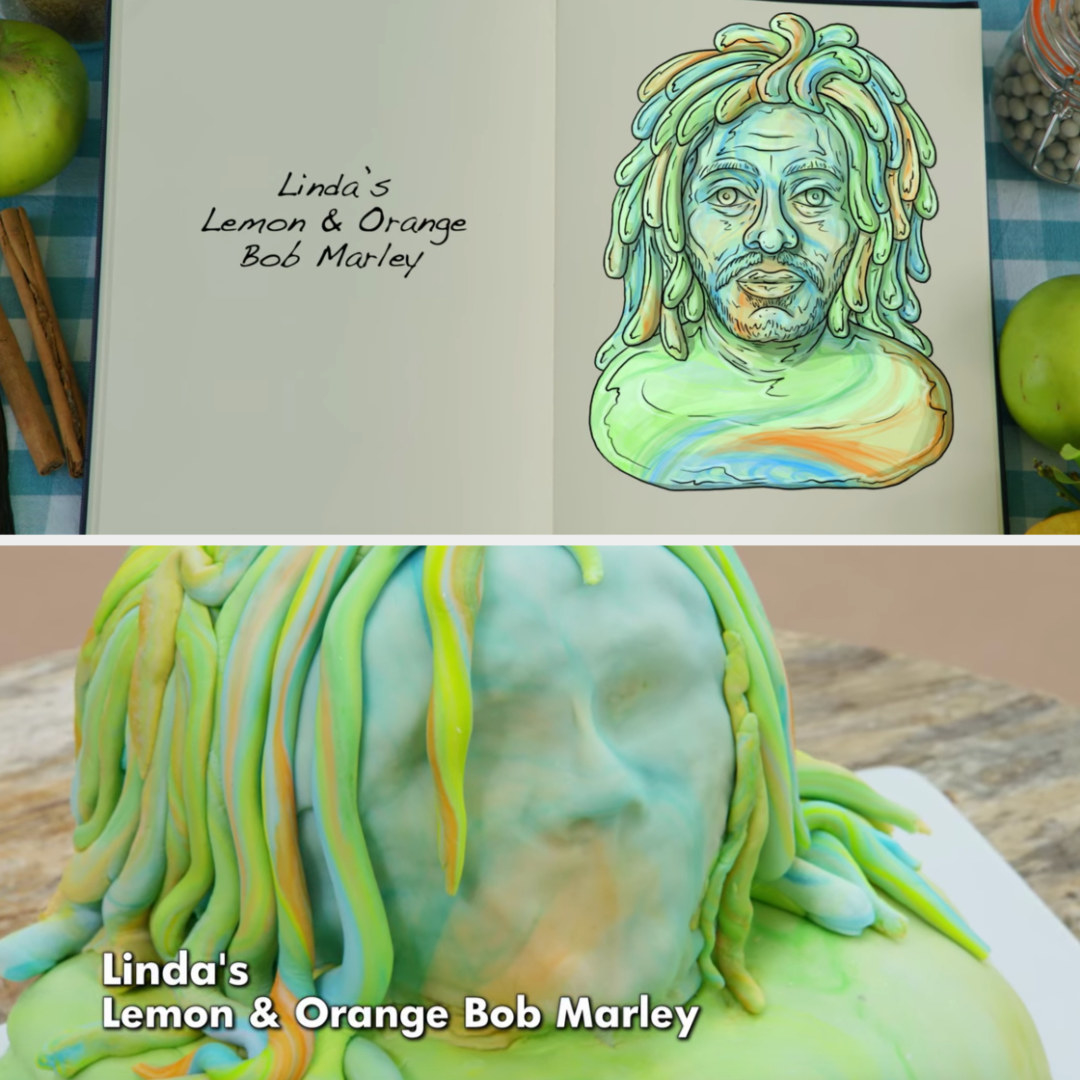 23.
Hermine's Lupita Nyong'o bust: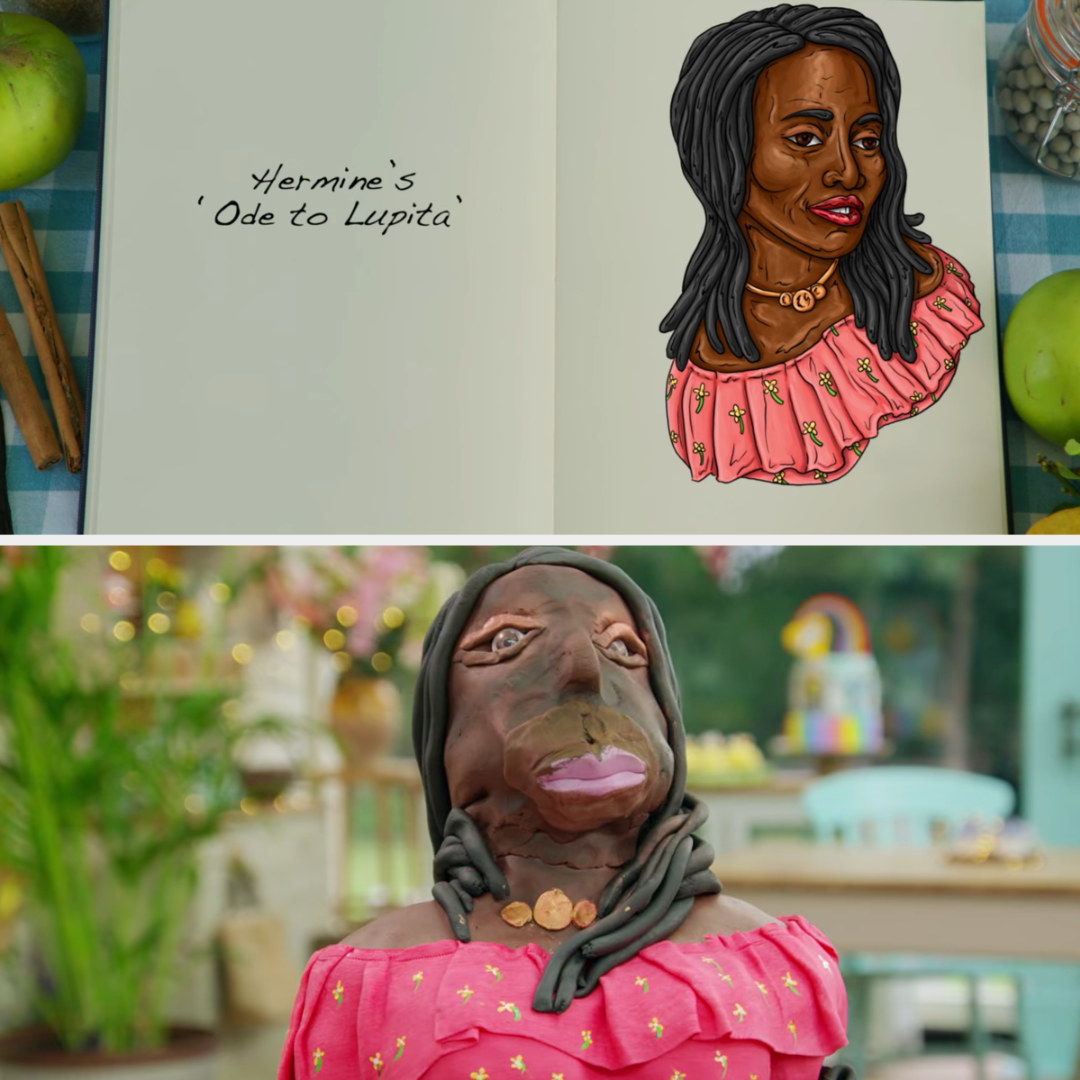 24.
And Marc's David Bowie bust: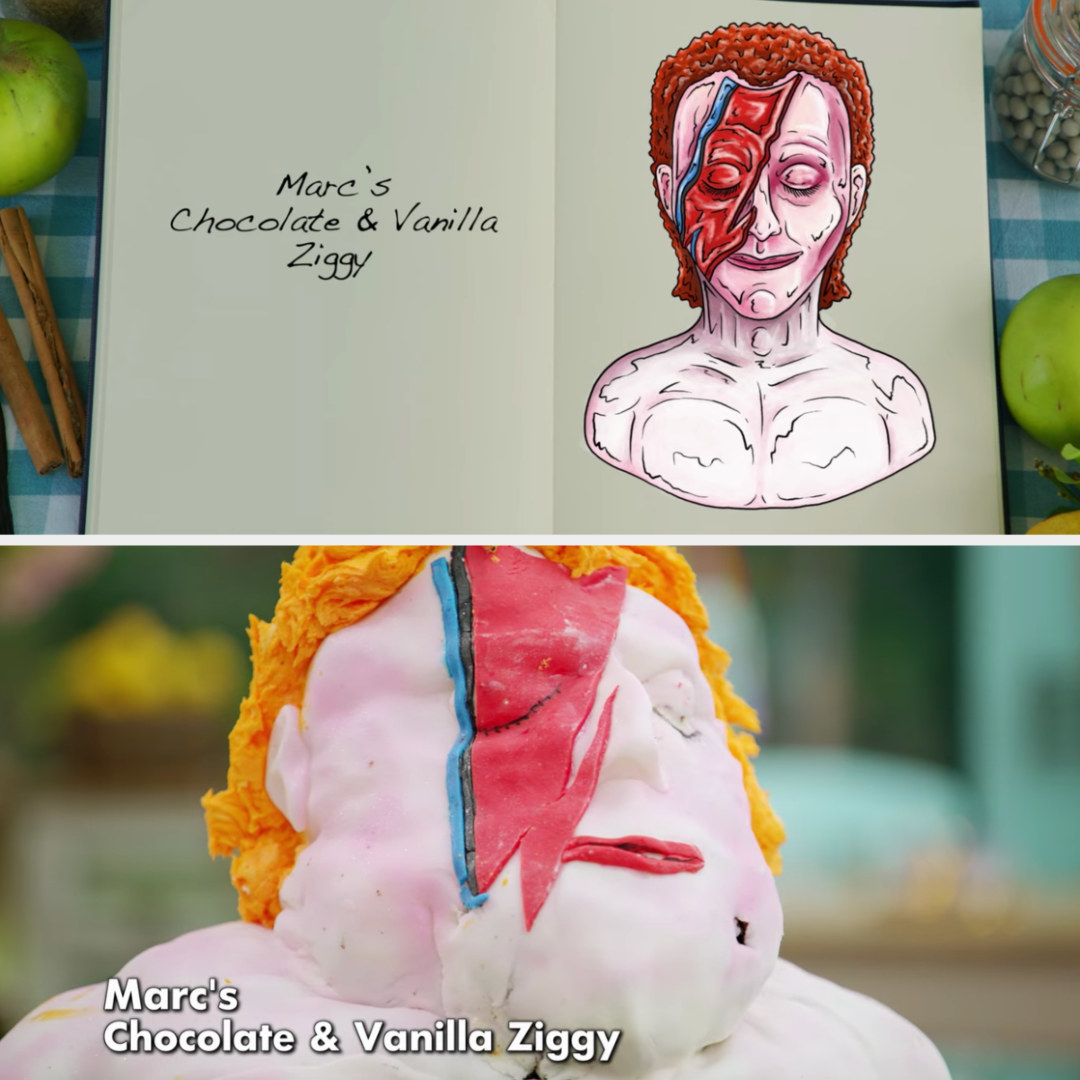 In the end, Peter was Star Baker and Loriea went home. And that's that on Cake Week! Can't wait to see what happens in Week 2! What were your favorite bakes this week? Who are you rooting for? Tell me in the comments!