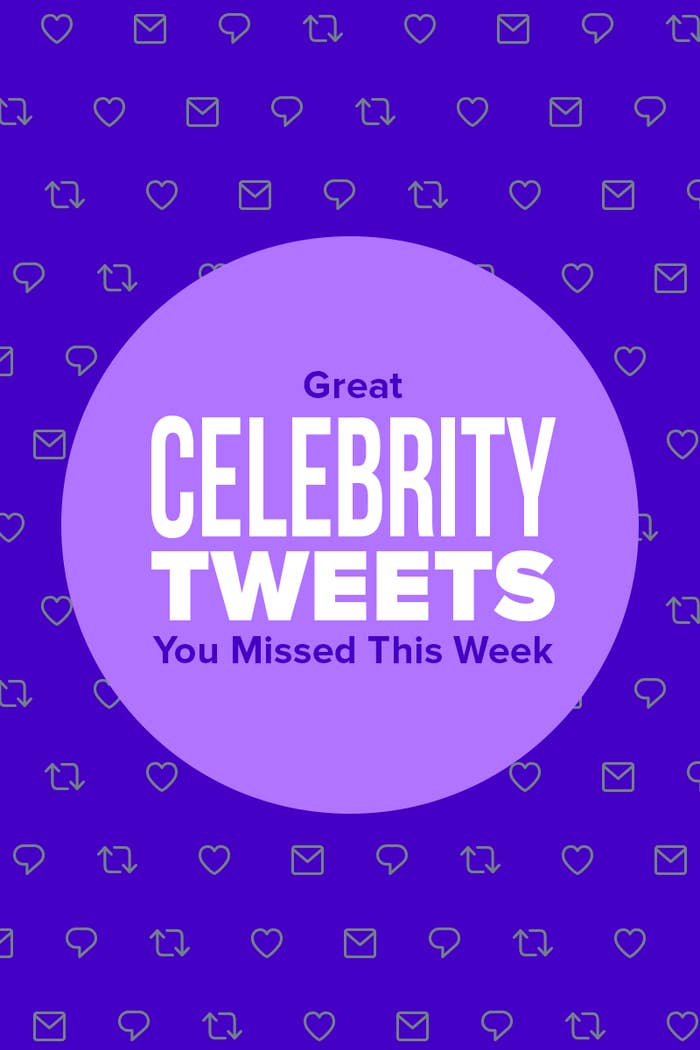 Celebs — just like the rest of us — had to hunker down in a big way this week, which meant plenty more time to tweet. Here are some you may have missed:
1.
Ariana Grande encouraged fans to stay the heck home:
2.
Seth Rogen got high and watched Cats, also known as my weekend plans (please enjoy all 31 of his live tweets):
3.
Kacey Musgraves expressed a mood we've all been feeling:
4.
Zelda Williams found these precious pics of her and Robin Williams:
5.
Vanessa Carlton made me crack up with this topical "A Thousand Miles" reference:
6.
Brandon Flowers of the Killers washed his hands while singing "Mr. Brightside," and my high school self (and current self!) loved it:
8.
Bob Saget officially turned into his Full House character:
9.
Mindy Kaling had some questions about reality TV:
10.
Jordan Fisher showed off his Aladdin-themed social distancing:
11.
Arnold Schwarzenegger made a PSA about coronavirus with a little help from some furry friends:
12.
Chrissy Teigen got crabs:
13.
Ashley Tisdale shared a High School Musical-themed workout:
14.
Kumail Nanjiani was all of us:
15.
And LeBron James sent some much-needed love: