While we're all stuck at home practicing social distancing during the coronavirus pandemic, Ashley Tisdale shared her at-home workout on TikTok — and it will look familiar to any High School Musical fans:
That's right, Ashley channeled her inner Sharpay and immediately remembered the dance moves to "We're All In This Together."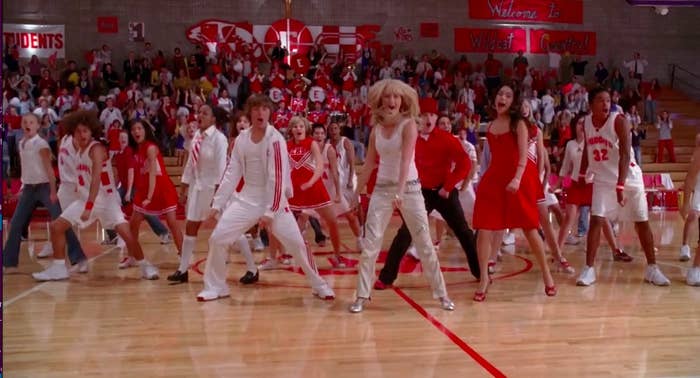 Well, if that wasn't fun and nostalgic enough, Vanessa Hudgens joined in on the socially distanced fun too:
Vanessa drinking wine while Ashley dances is, quite certainly, A MOOD in these trying times.
The HSM fans are thrilled:
Thank you Sharpay and Gabriella for a little levity today!