This kind of thing actually happens a lot more often than you'd think, so here are 20 more examples:
Of course, Ariana was cast as Glinda in the upcoming two-part Wicked movie musical adaptation opposite Cynthia Erivo and Jonathan Bailey. Here she is on set living her dream: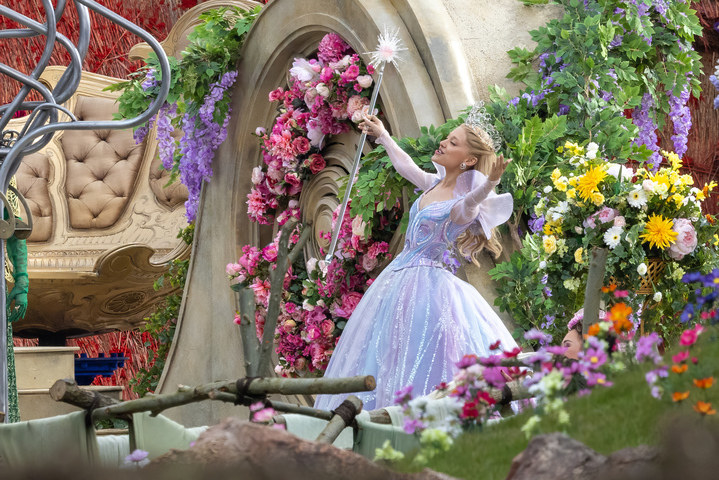 Of course she was right. Now Megan most definitely has a team...as well as a massive career, including three Grammy Awards!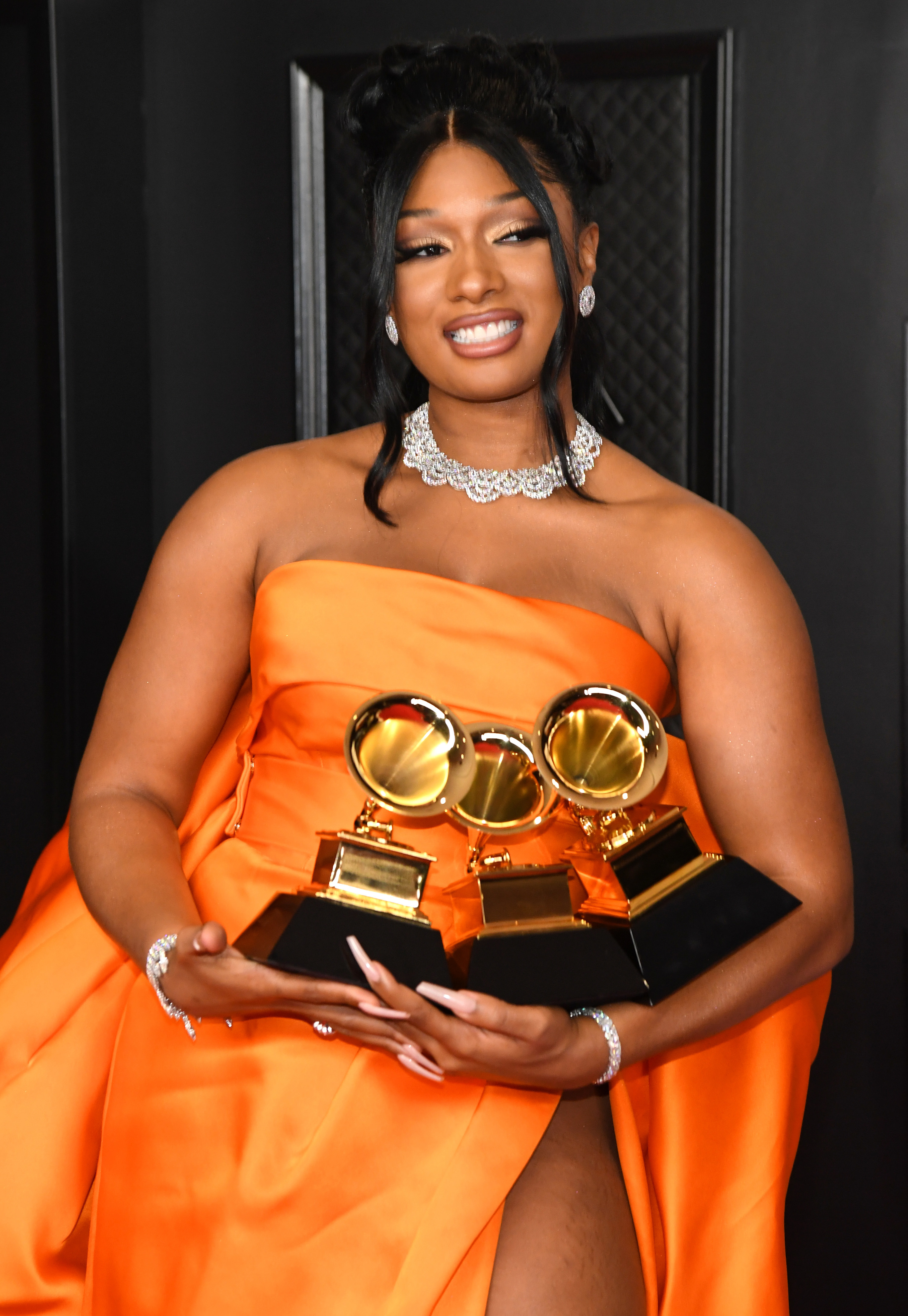 Of course, just one year later, in 2018, her dream came true — and she's now attended three times to date: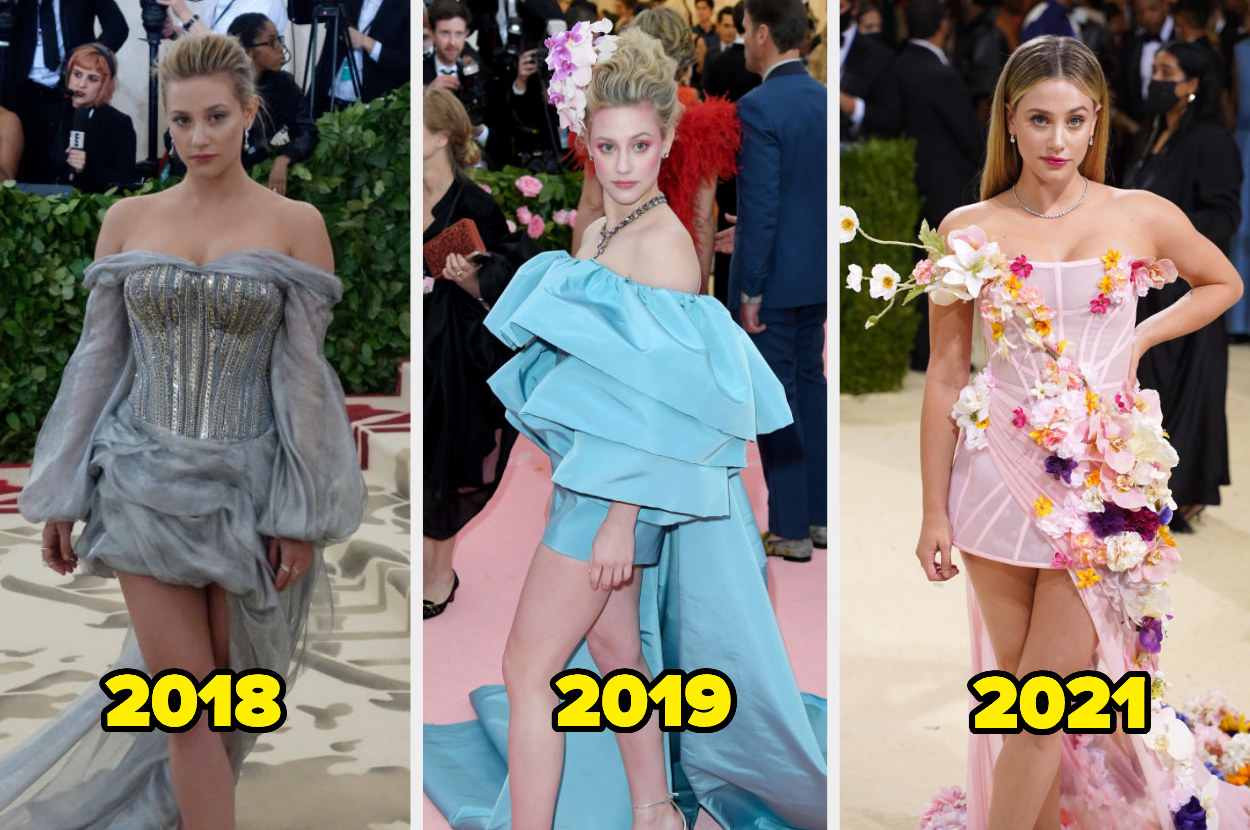 Of course, they did JUST that at the 2020 Super Bowl: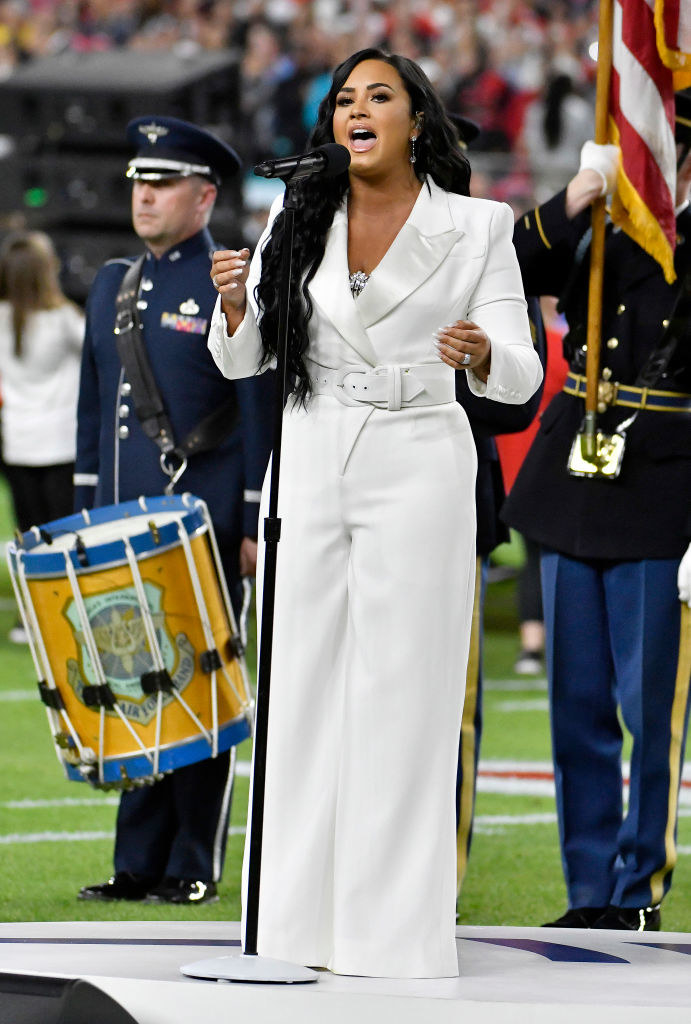 It came true twice: Demi currently has two nominations and has performed at the show.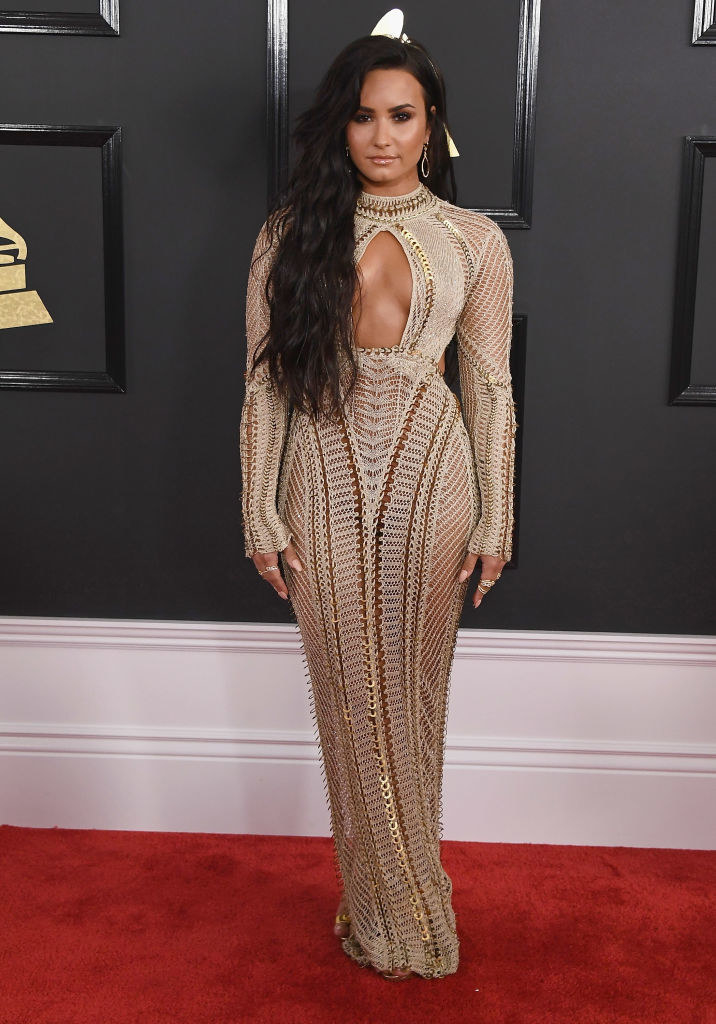 Of course, he ultimately did just that seven years later, in 2021: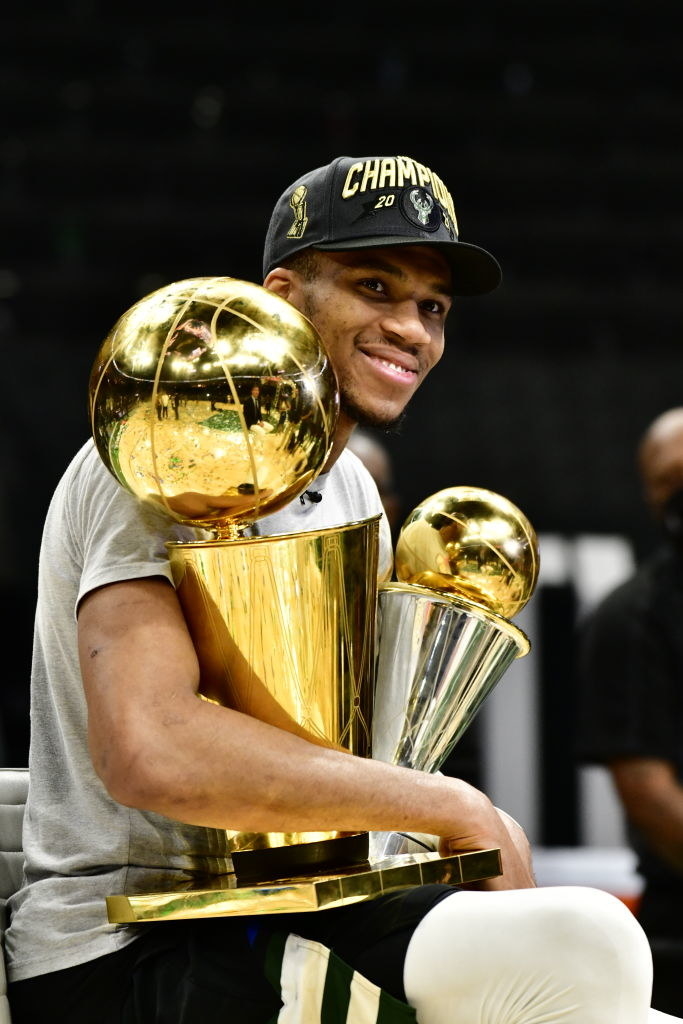 In 2021, Michaela was picked sixth in the WNBA draft. She's currently a forward for the Phoenix Mercury.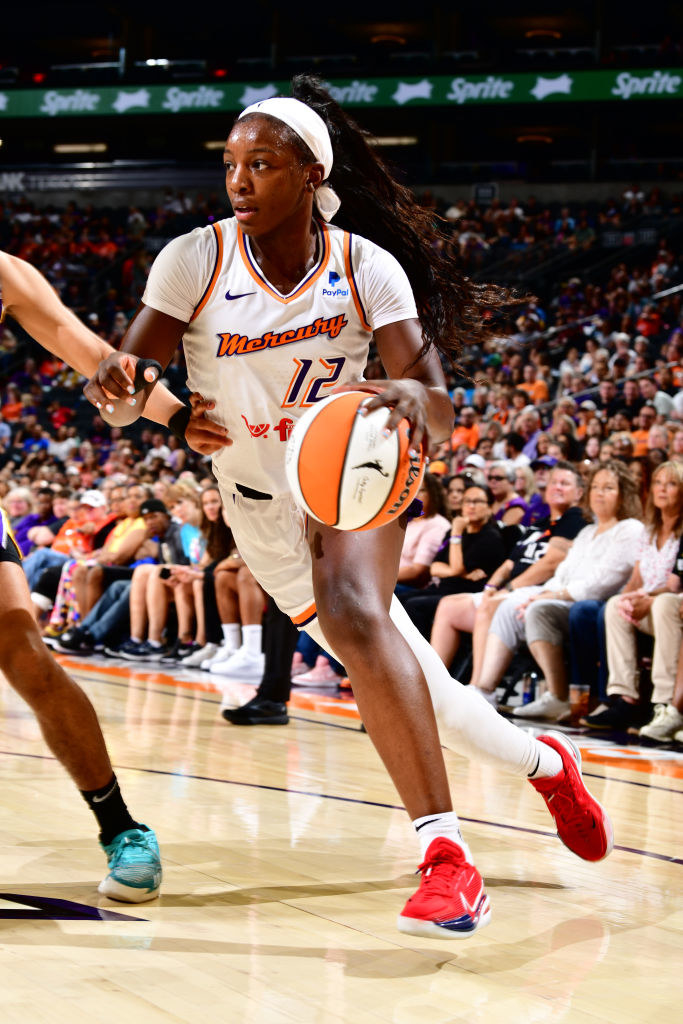 Of course, he ended up playing the role in Marvel's Shang-Chi and the Legend of the Ten Rings in 2021: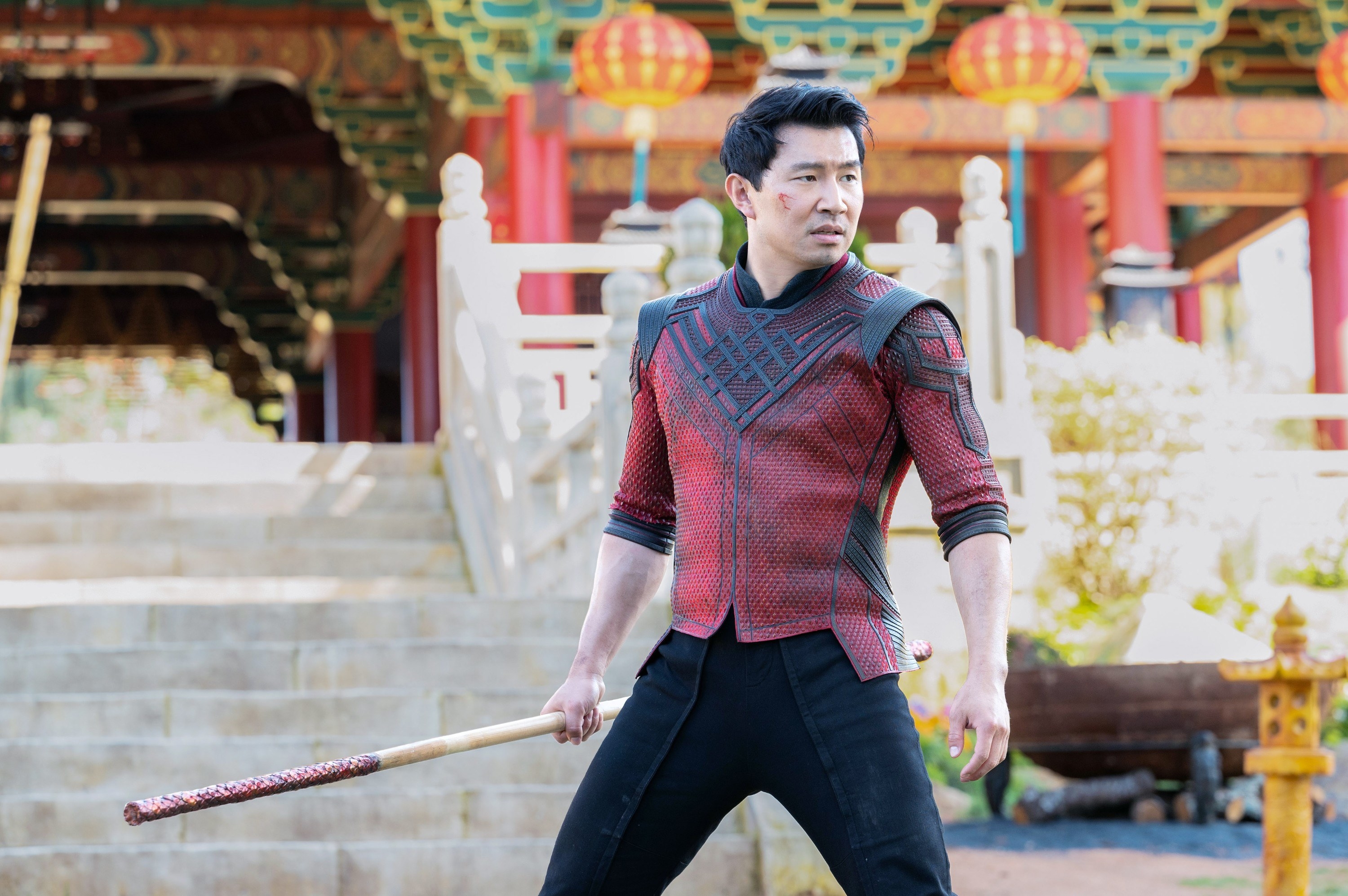 Of course, Barry was cast as Druig in 2021's Eternals: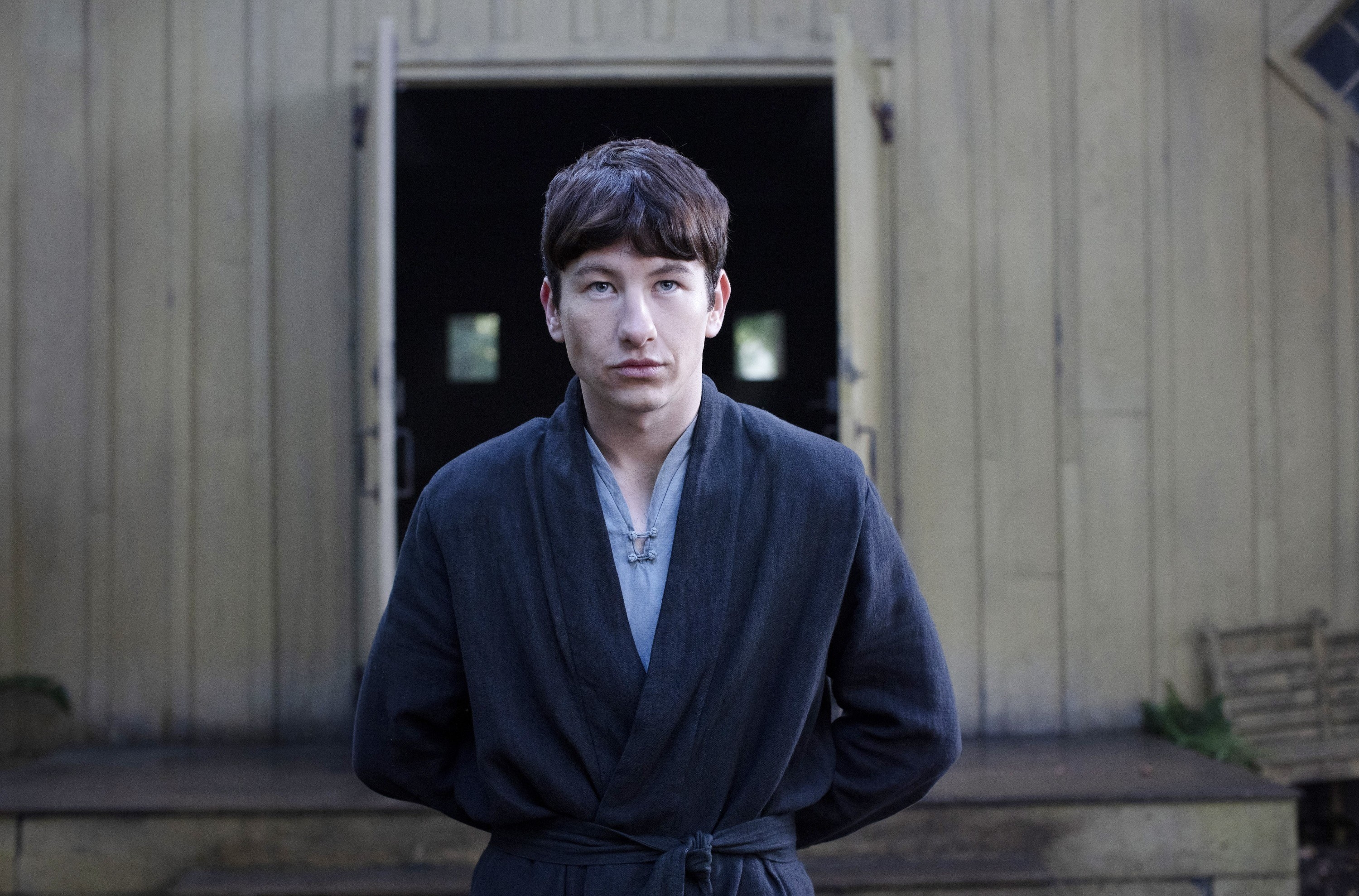 12.
In 2013, Halsey tweeted about their crush on Evan Peters: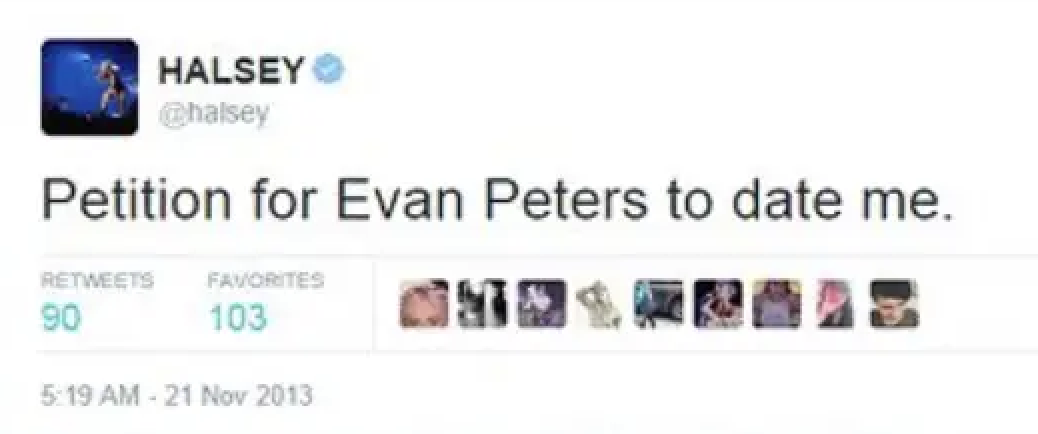 The pair eventually dated briefly in 2019 before breaking up in March 2020: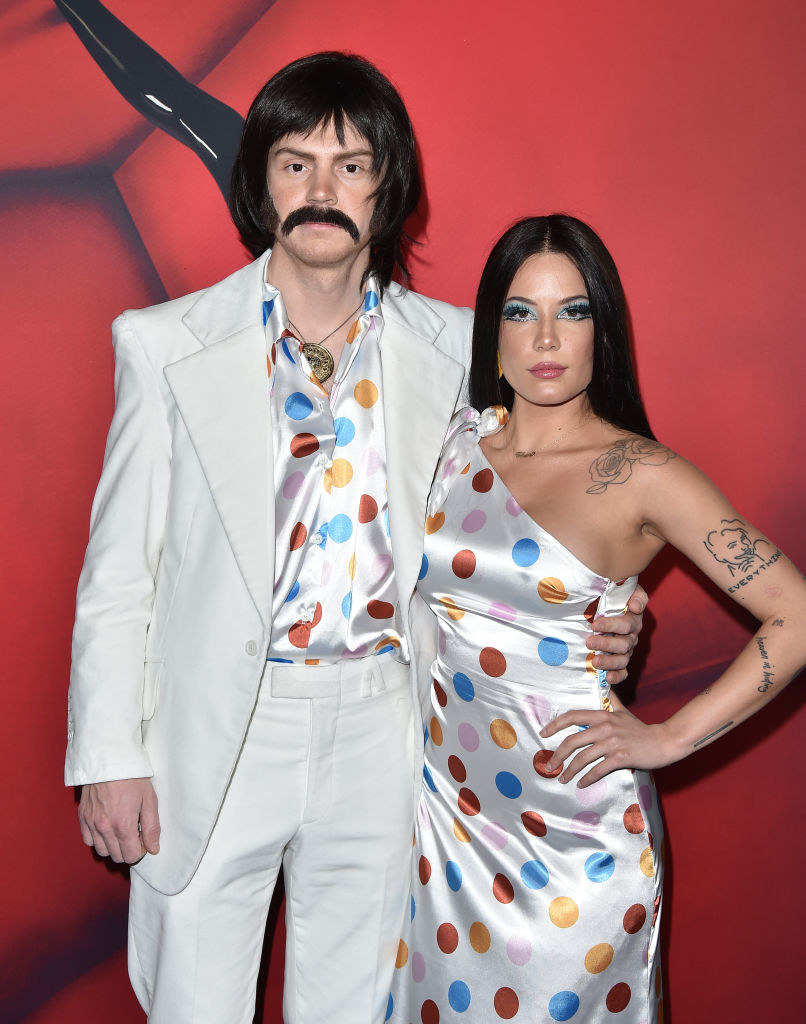 Of course, in 2021 it was announced that Rachel would play Snow White in the upcoming live-action Disney adaptation, out next year:

Of course, in 2020 he was able to say it himself after winning the Super Bowl with the Kansas City Chiefs: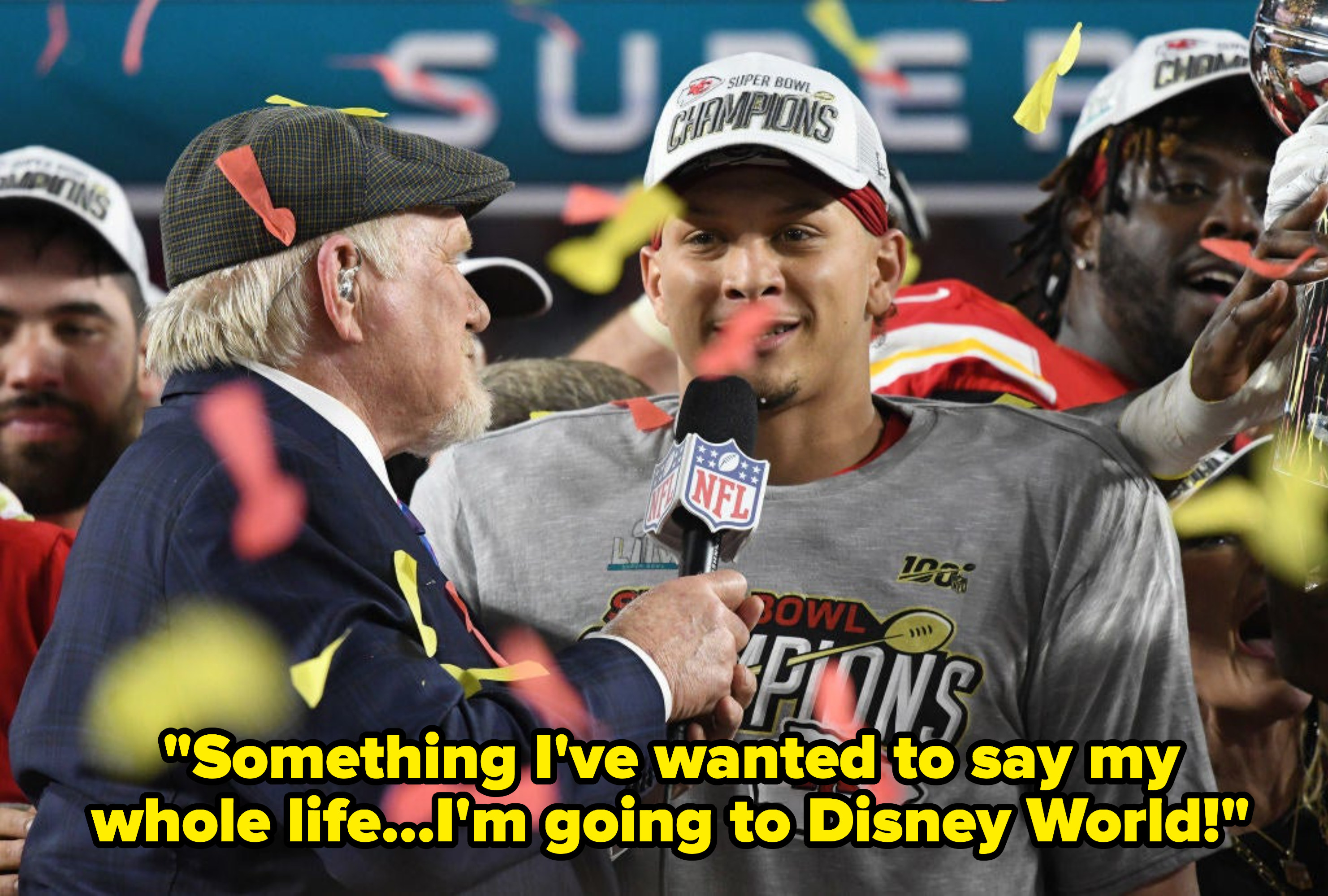 Spoiler alert: It definitely worked out. You know — "band called One Direction followed by a thriving solo career" kinda worked out.
16.
And in 2011, Ed Sheeran had some plans:
Another spoiler alert: Those plans definitely succeeded. Ed would go on to receive 16 Grammy nominations and four wins.
And in 2021, Ed signed Maisie to his record label and later invited her to tour with him.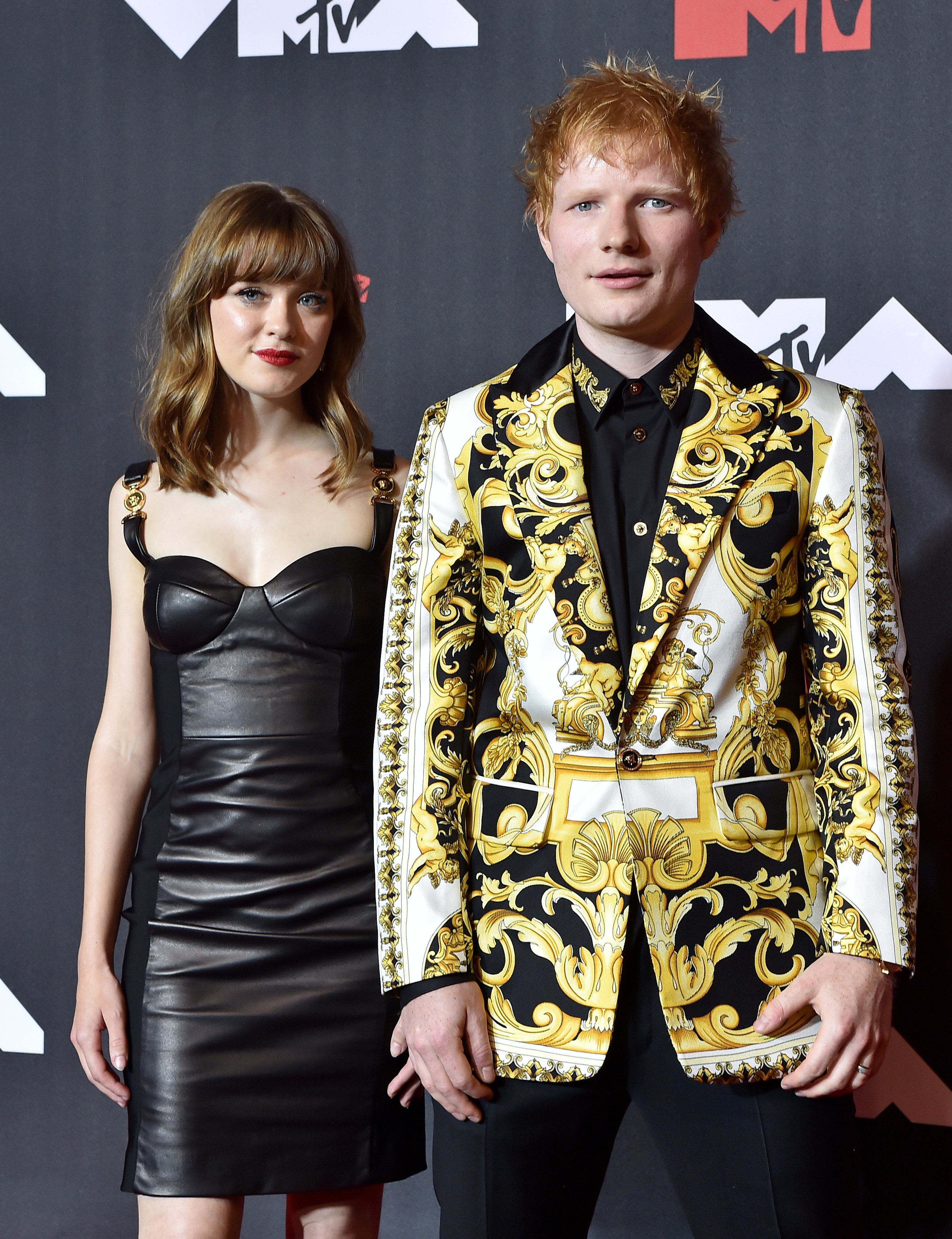 Of course, she's been an opener on Taylor's Eras Tour since April: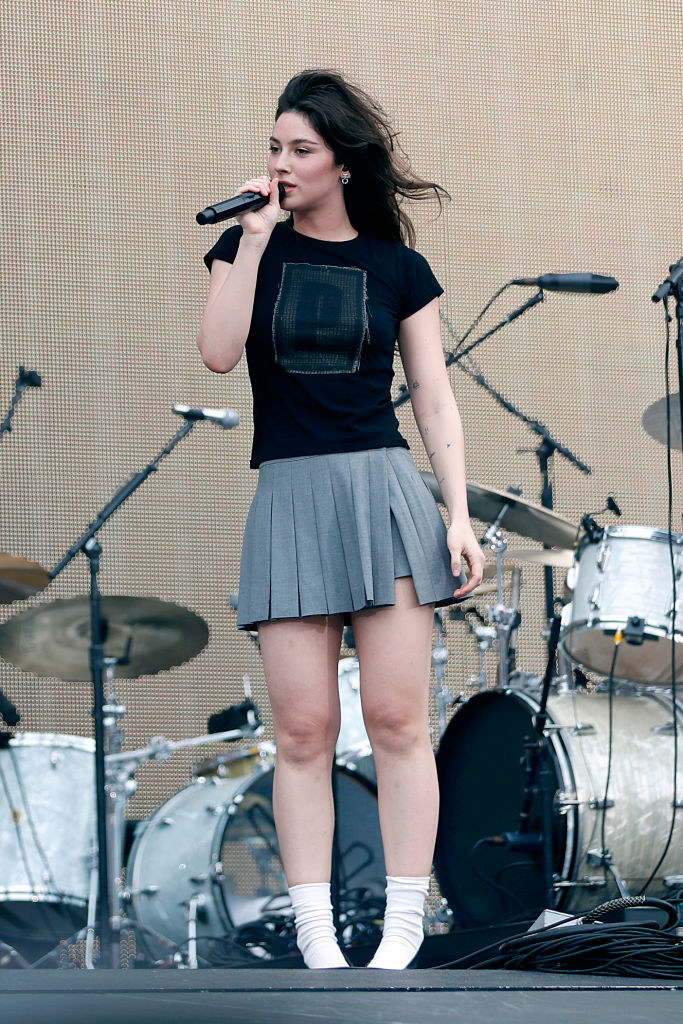 Dreams really do come true:
Of course, in 2021 she took home three Grammy Awards: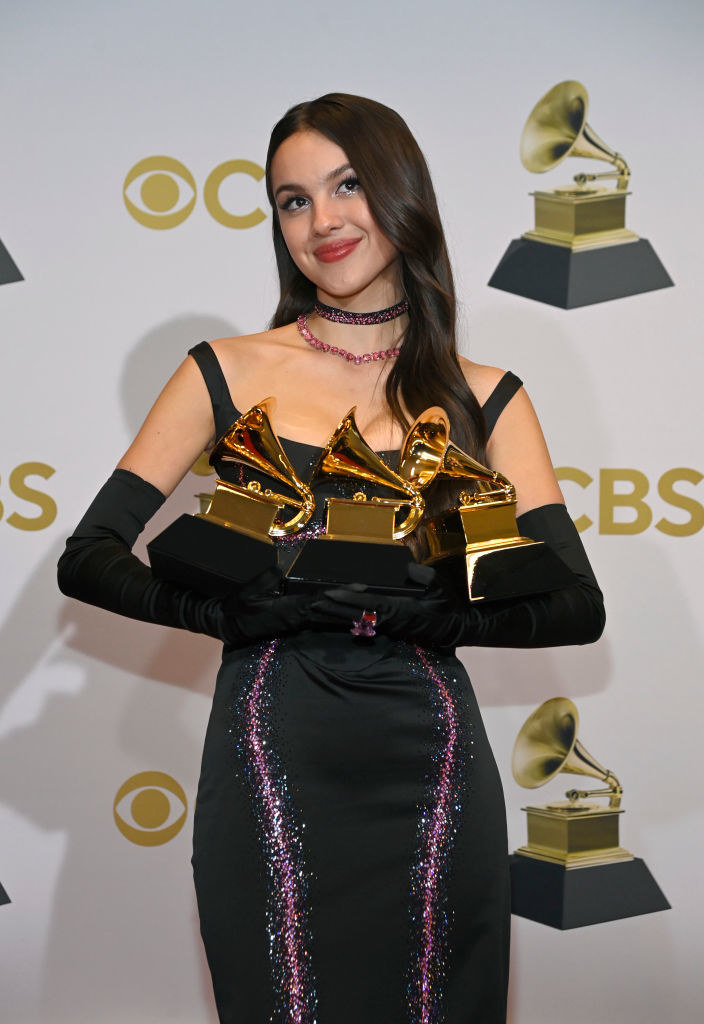 And here they are posing together at the 2021 BRIT Awards after Olivia's song "Drivers License" made her a household name: