Except, you know, Olivia's an incredibly talented singer-songwriter and has actually captured Taylor's attention through her music.
Obviously, Taylor knows how talented Olivia is — she previously commented on one of the "deja vu" singer's Instagram posts and you could say Olivia was excited.
Taylor also sent her new version of "You Belong With Me" to Oliva and Conan Gray before it was released so they could recreate the original music video to the song.
But, after months of online interactions, Olivia finally got the chance to meet her longtime idol at the Brit Awards in London last night and she made sure to document the moment accordingly.
Olivia posted the sweet photo of her and Taylor making silly faces at the camera and said on her Instagram story "brits were a dream! never want to leave!!!"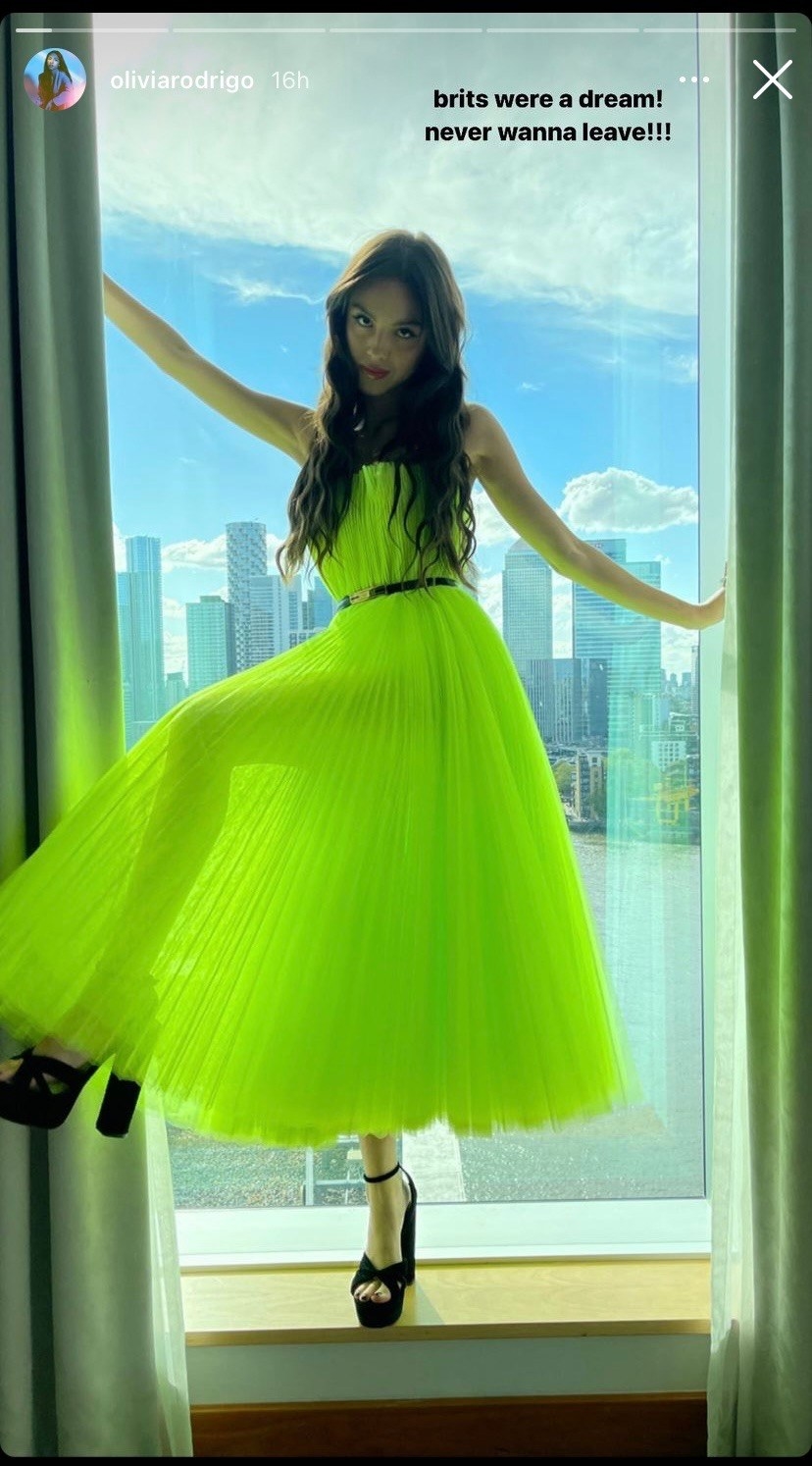 So, we finally have the pic of the two icons together, now when can we expect the joint album?