1.
Ariana Grande's friend Courtney heard some bros playing "Thank U, Next":
2.
Chrissy Teigen told her pal Luke she was dressed for peak comfort:
3.
Barbara Palvin shared a glimpse of her chats with her boyfriend, Dylan Sprouse...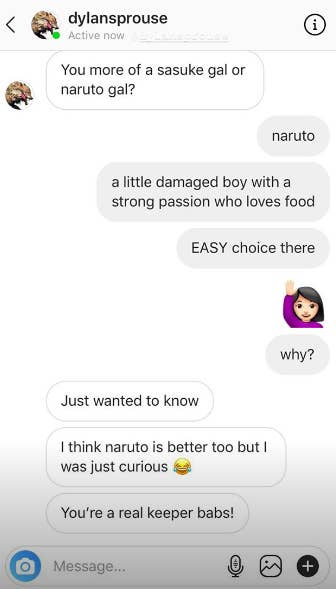 4.
...and Lili Reinhart hilariously showed us a text she sent Cole Sprouse: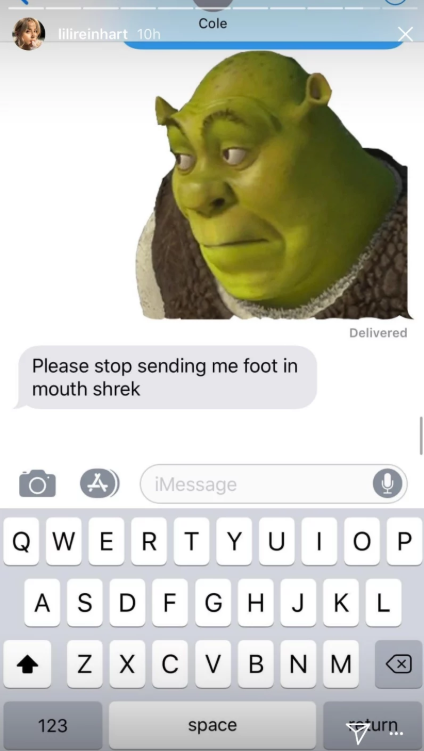 5.
Sarah Hyland's friend Ciara was a true friend:
6.
Ariana Grande and Halsey had a totally supportive convo: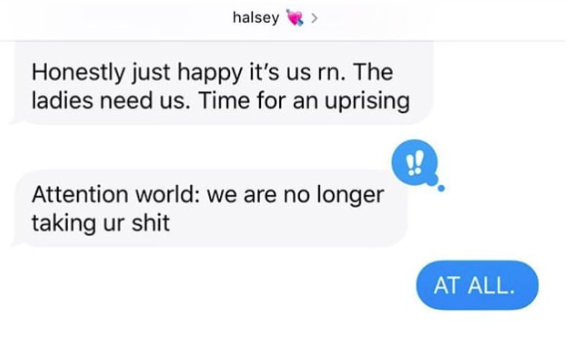 7.
Chrissy Teigen's friends had lots of questions about their plans for the day:
8.
Millie Bobby Brown showed what Ariana Grande texted her before the Golden Globes: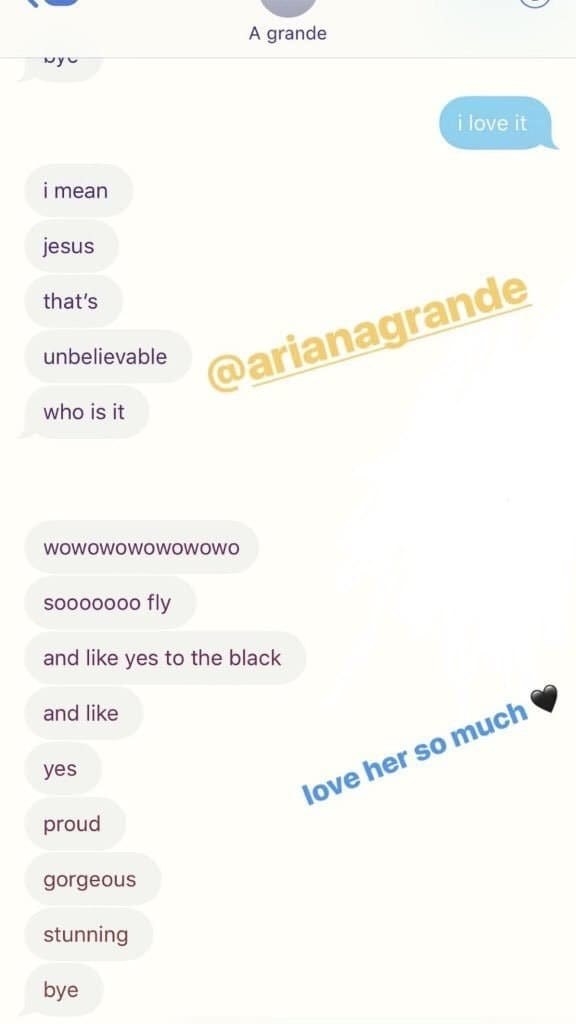 9.
Bella Thorne's boyfriend Mod Sun supported her by watching her movie and live texting about it:
10.
Chrissy Teigen's dad was thrilled about John Legend's Emmy nominations:
11.
Troye Sivan celebrated his relevance in London:
12.
Joey King and her "Egg Donor" (aka mom) had a cute chat about pasta:
13.
Camila Cabello urgently needed coffee...
14.
...and her mom sent her some poetry:
15.
The Kardashian group chat weighed in on the Yanny vs. Laurel debate:
16.
Lin-Manuel Miranda didn't send this text, but he did read it and it was so sweet I had to include it:
17.
Chrissy Teigen, queen of sharing her texts, needed the Below Deck theme song...
18.
...and finally, she got this huge ass Dorito.