Meghan Markle Being Given Vegetables Is The Most Bondi Thing That's Ever Happened
The sun didn't come out to see her at the beach but thousands of fans (with gifts) did.
The Duchess of Sussex served up this relaxed pre-weekend mood on the sands of Bondi on Friday.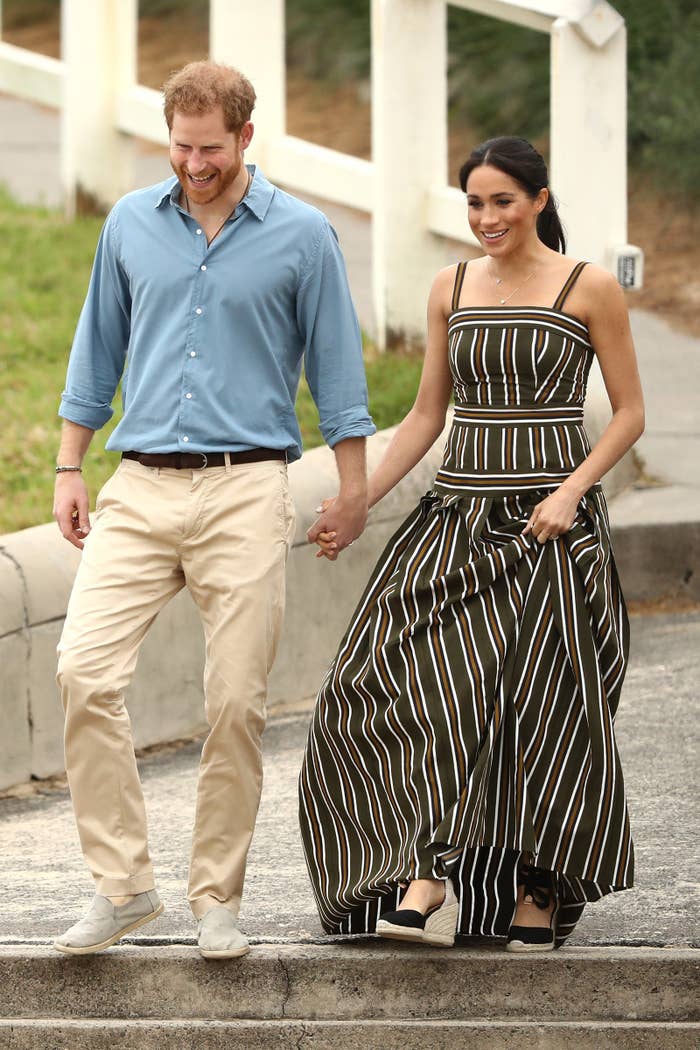 Wearing a Martin Grant maxi dress (which has subsequently sold out), earrings by kiwi designer Karen Walker and Pippa Middleton-inspired espadrille wedges (that she kicked off); a barefoot Meghan was joined by an equally shoeless Harry.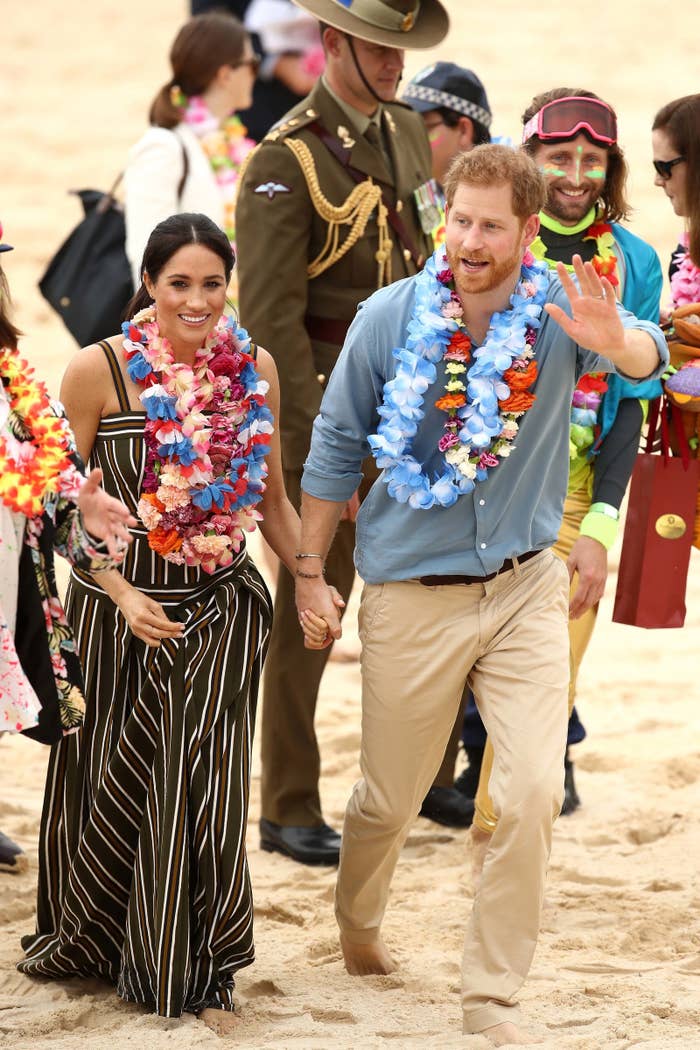 OneWave is an organisation that helps people with mental health issues like depression, anxiety and bipolar by encouraging them to engage with things like surfing and yoga.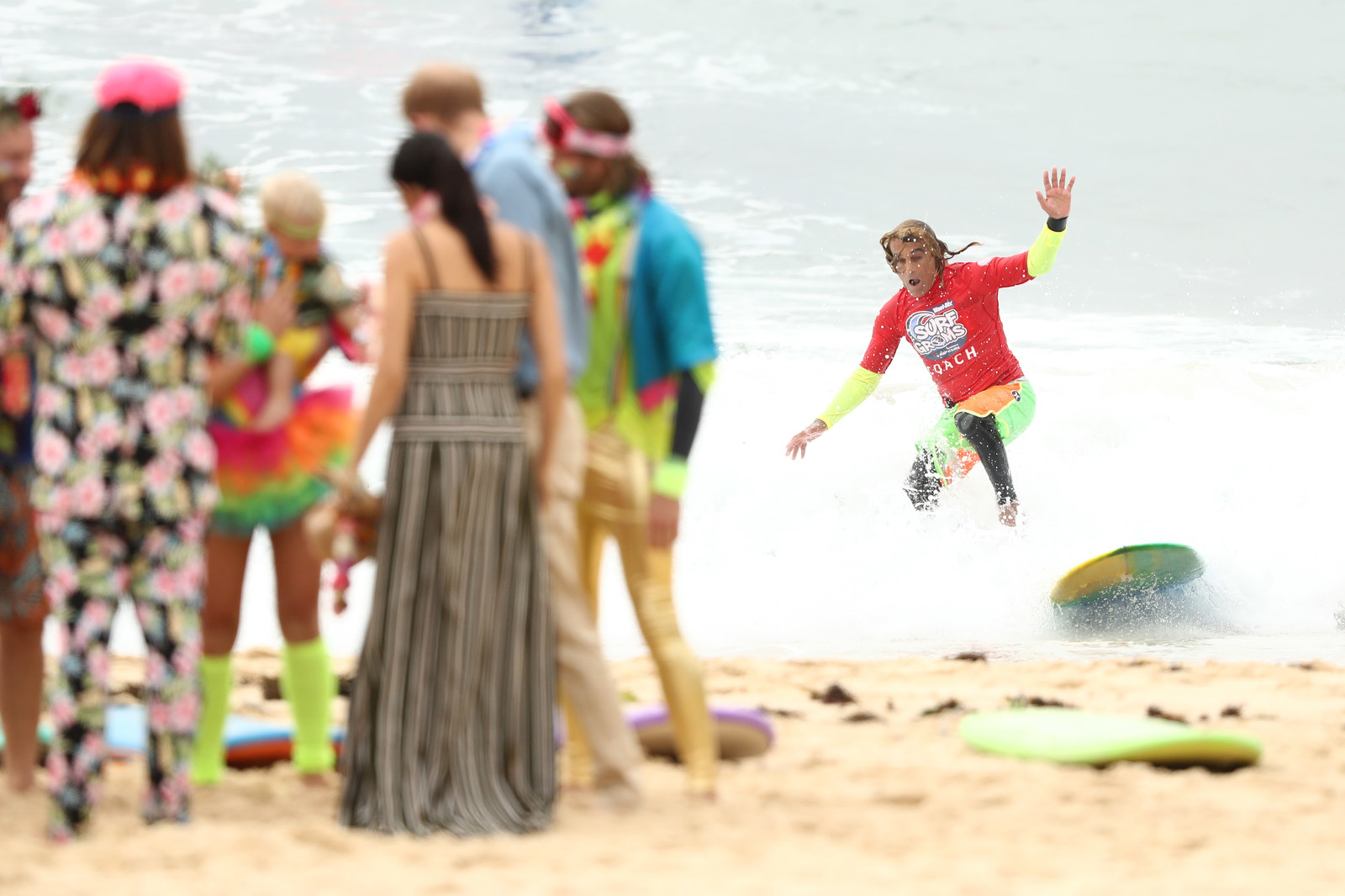 The royal couple appeared to love being involved.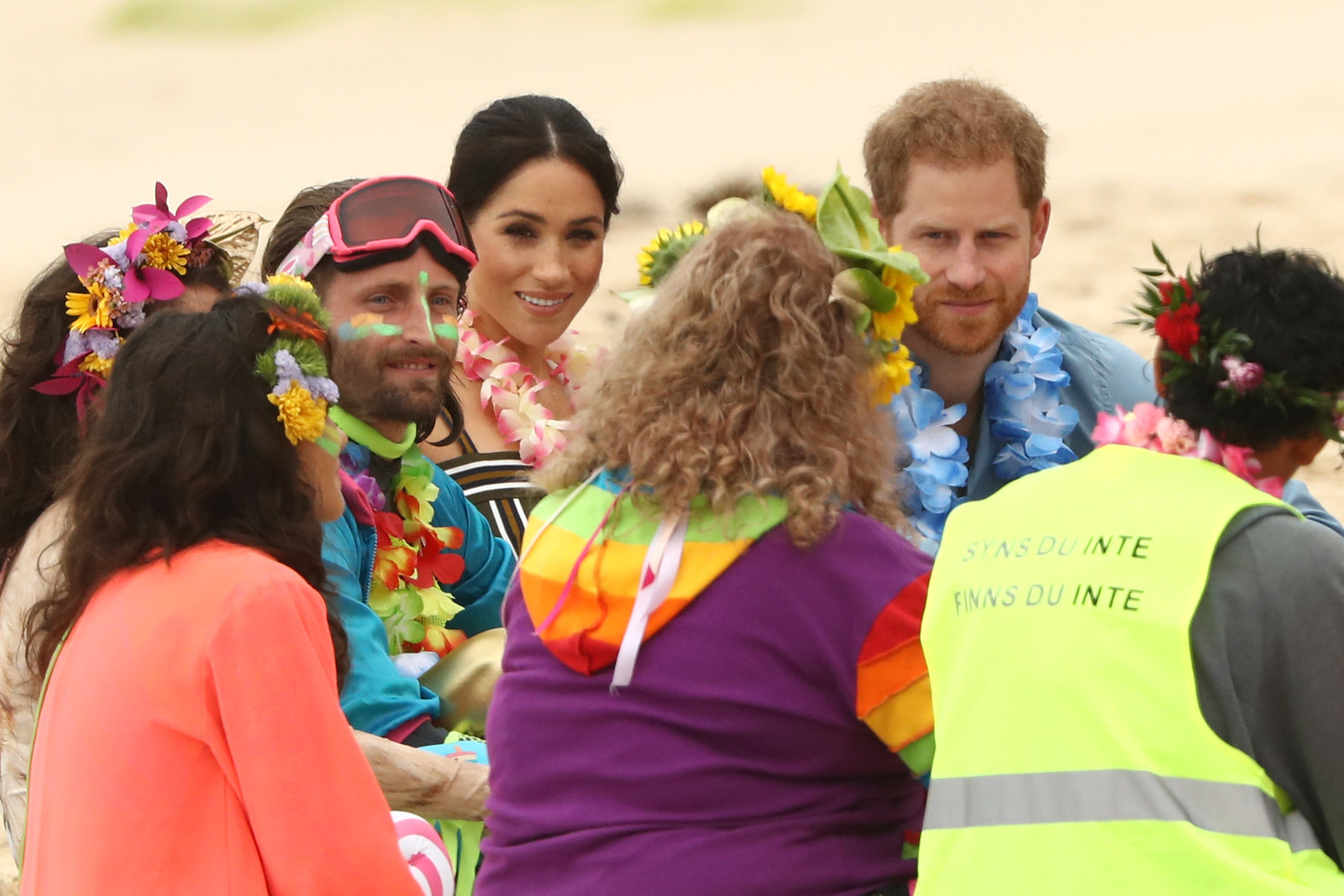 Where they listened to personal stories.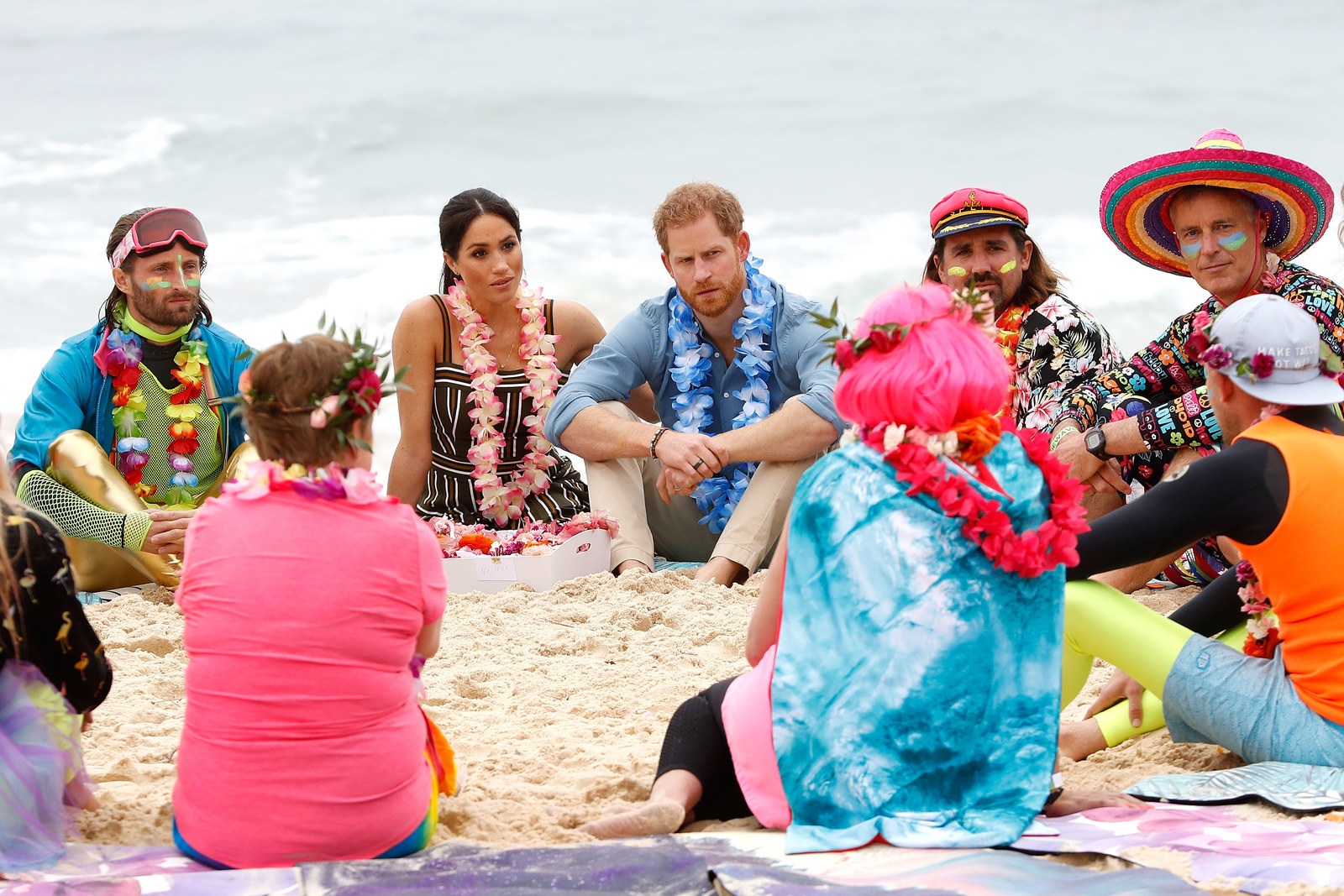 And also shared their experiences with mental health and the importance of talking about how you are feeling.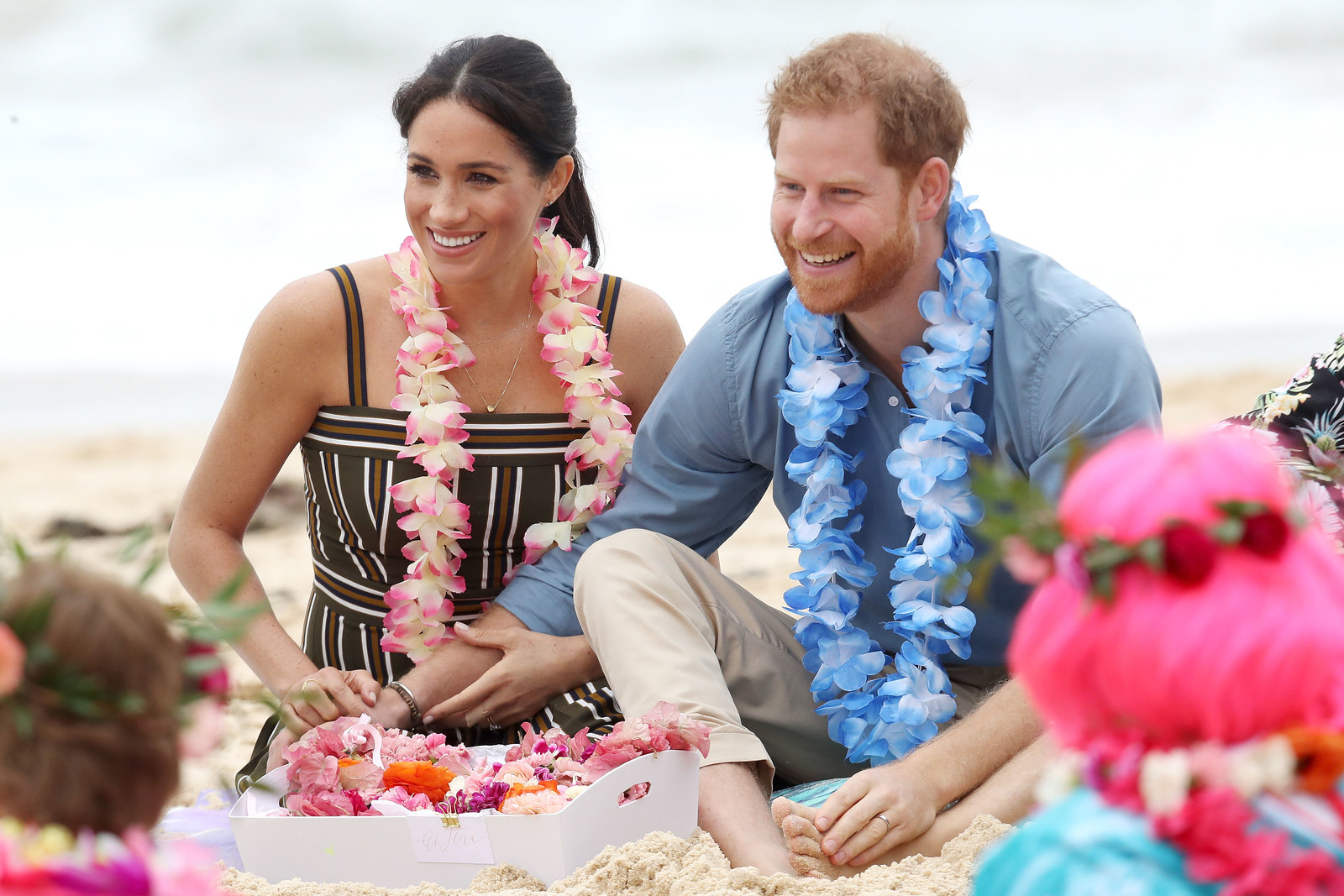 Meghan said that she was awake at 4.30am to honour her daily yoga practice.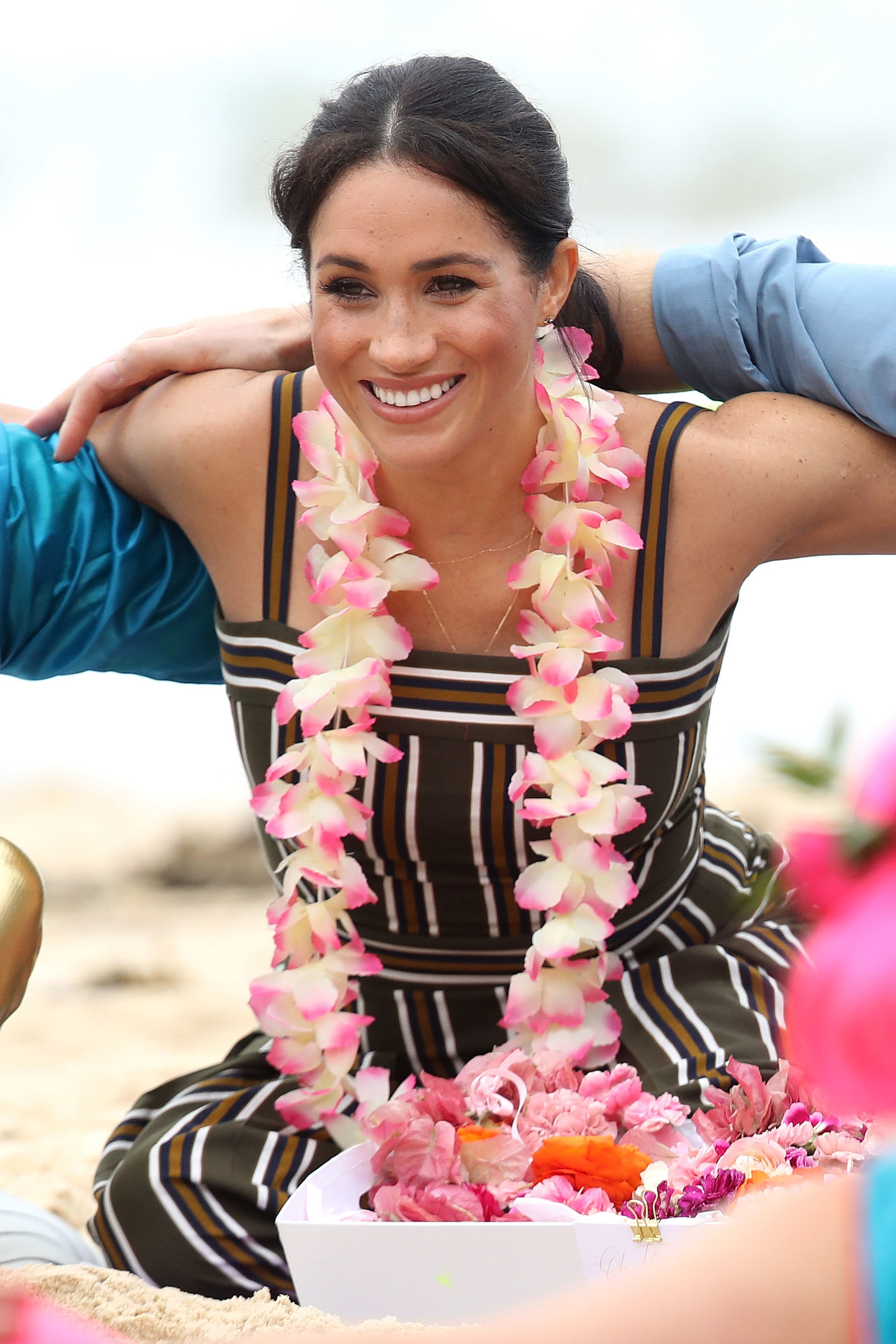 They then met some of the hardest working lifeguards in the world.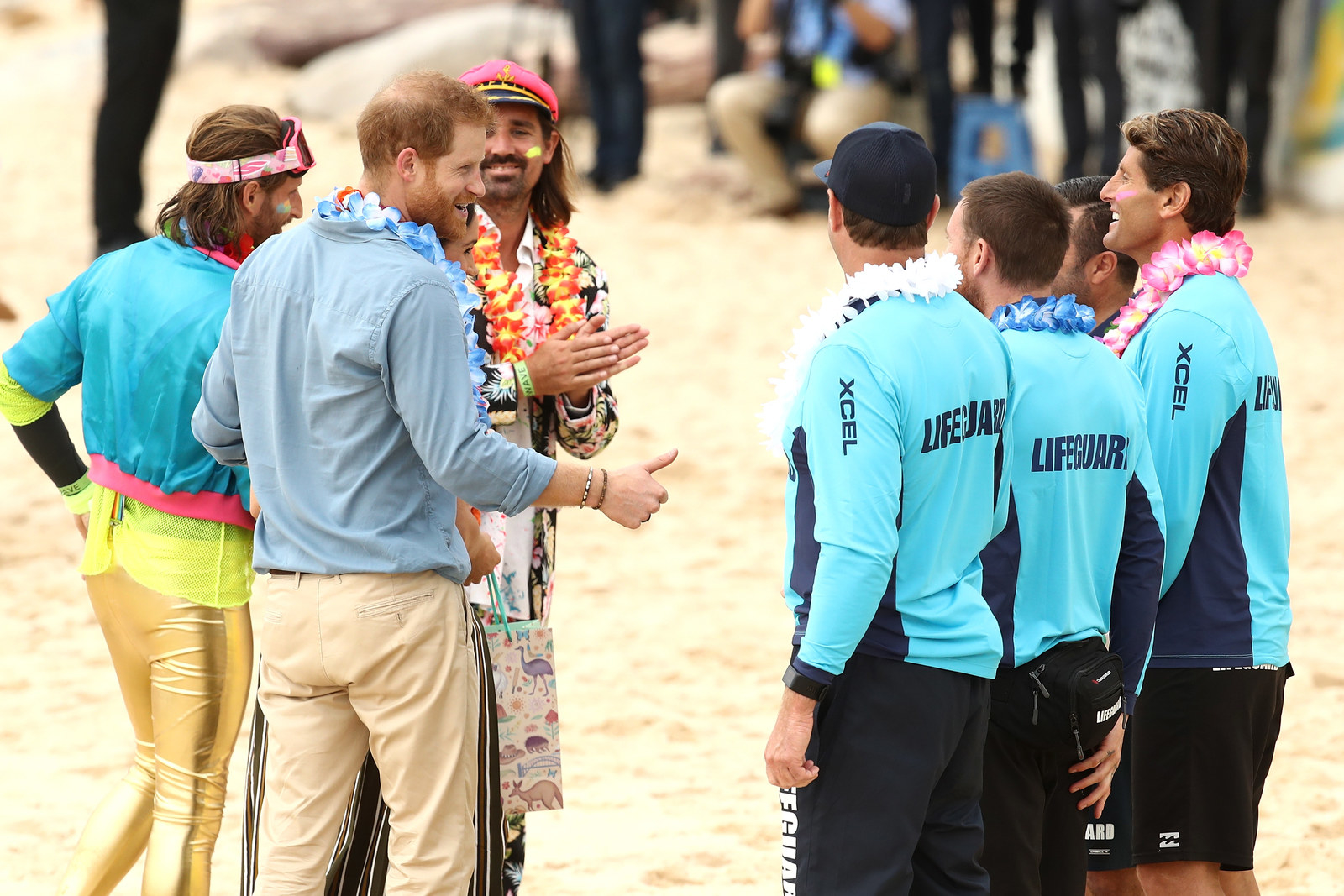 Picked up some fresh veggies for dinner.
Threw a few shakas.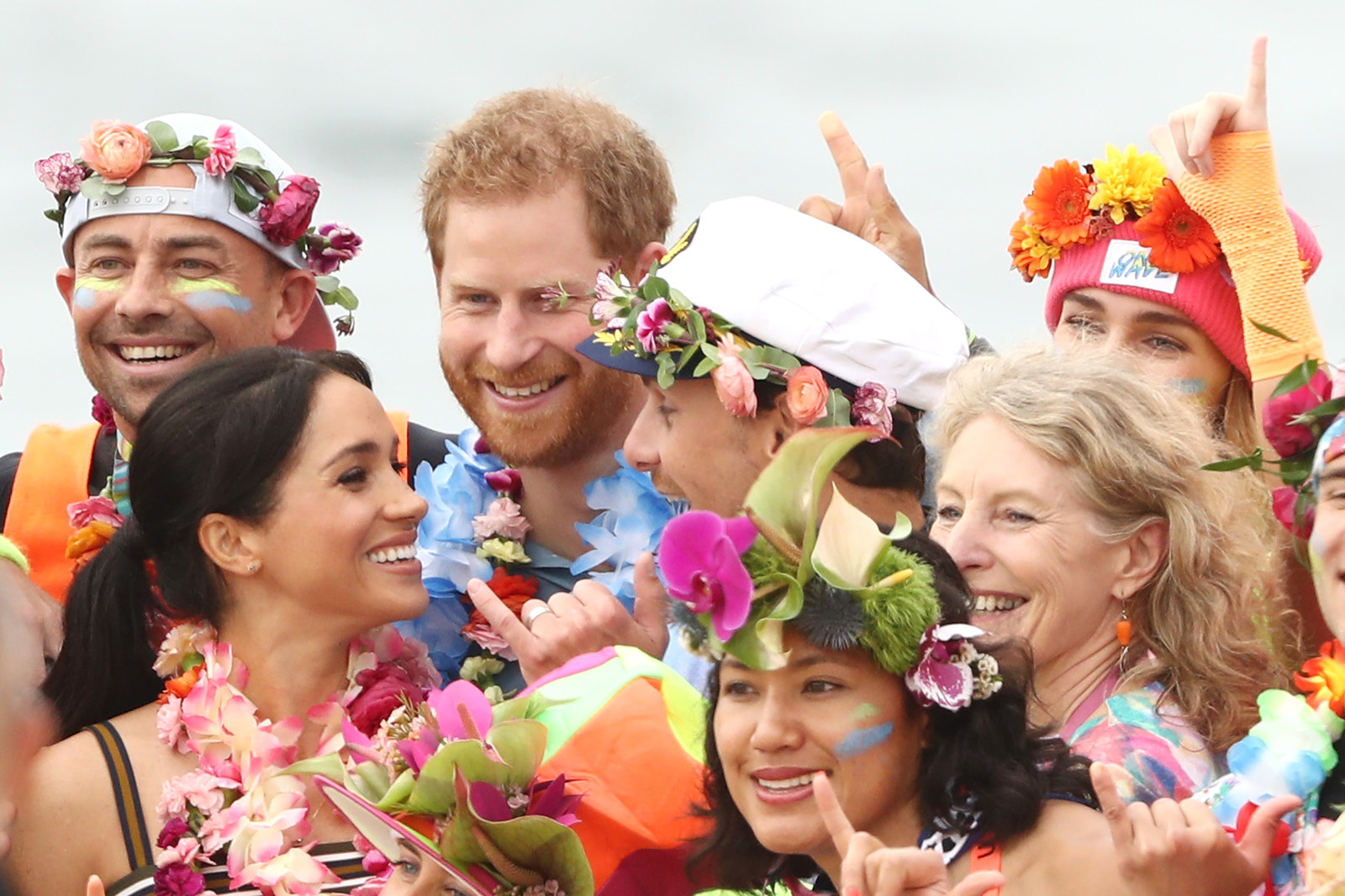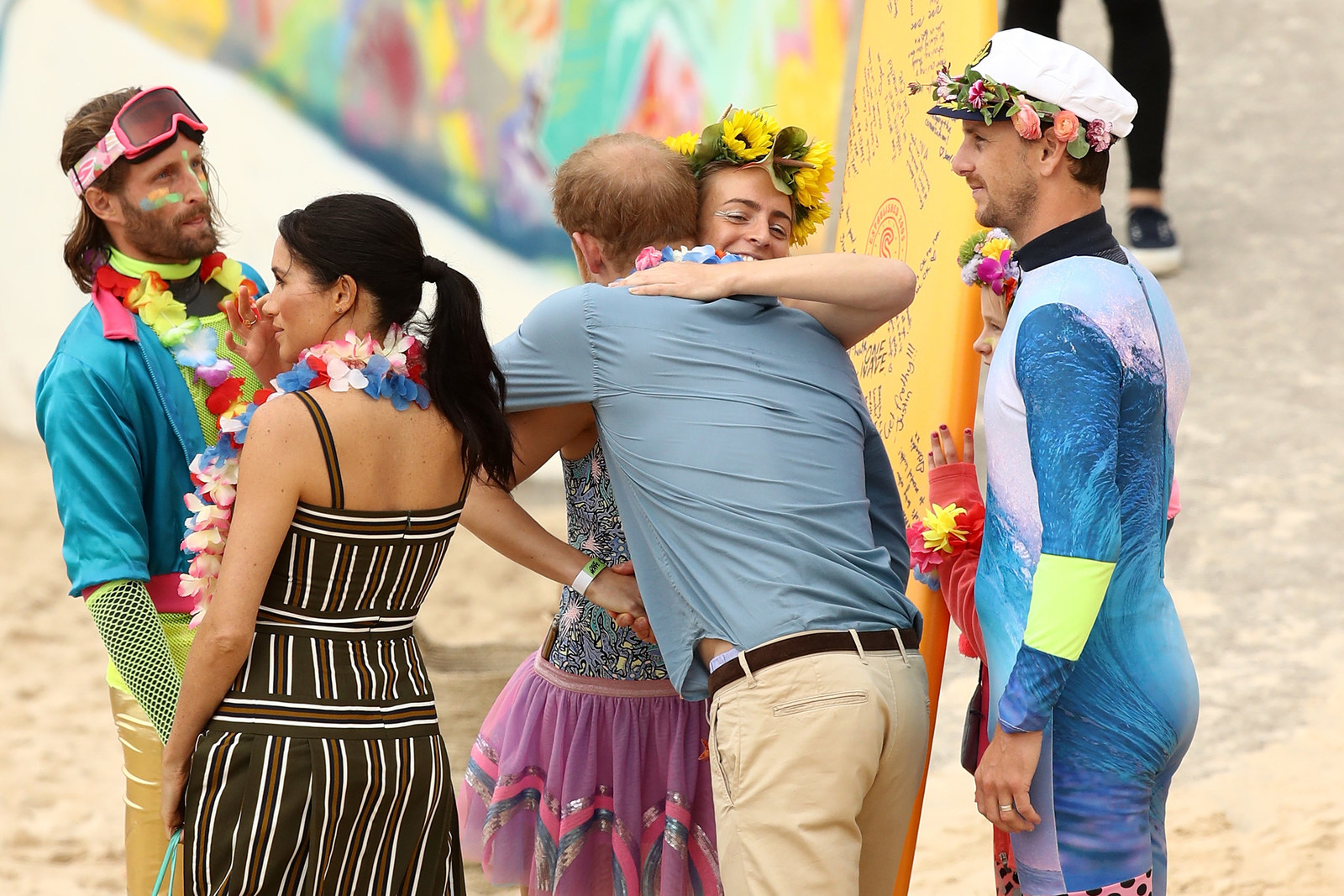 Harry then waxed up.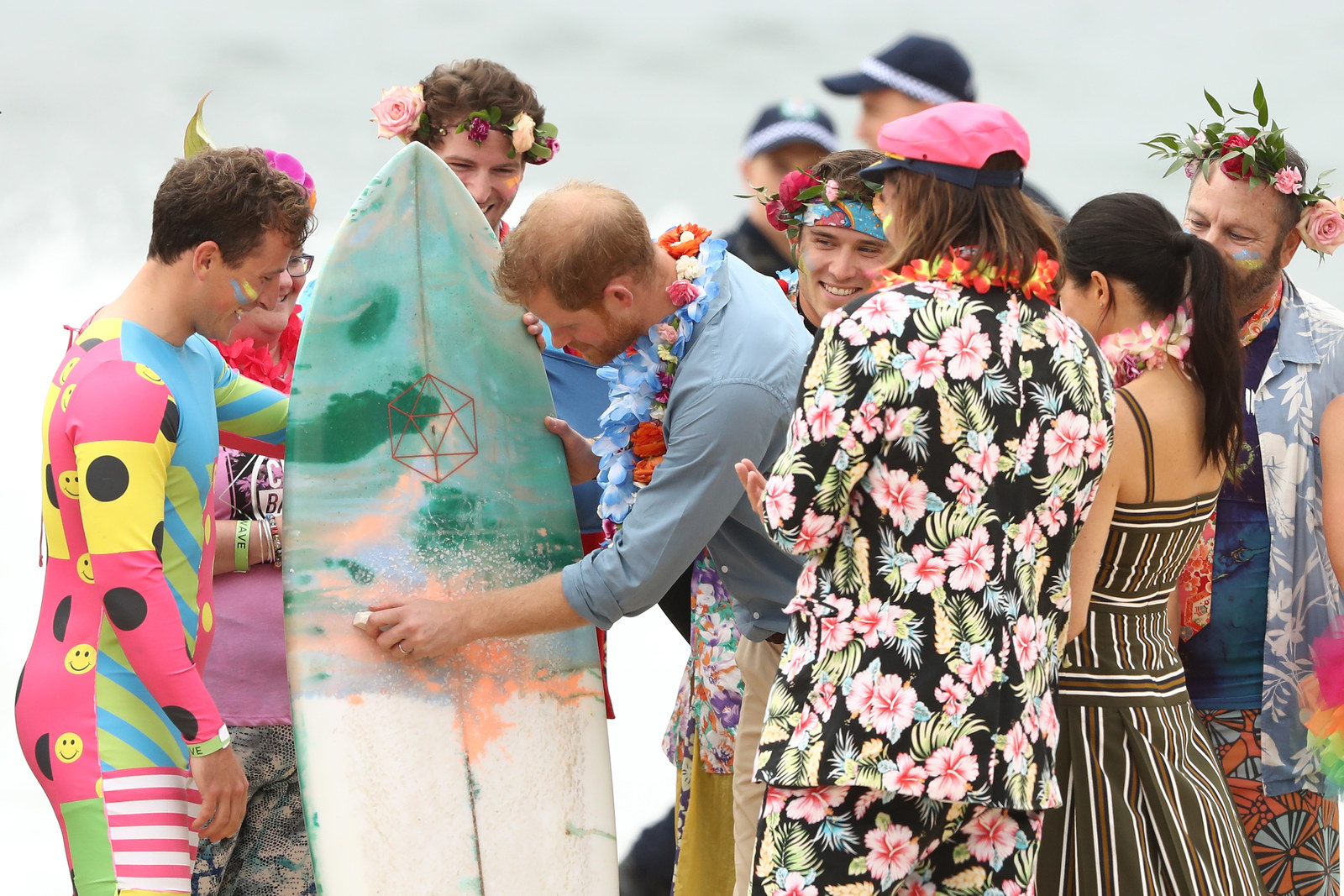 Before Meghan, a native of California, appeared to drag Harry for thinking he could be the next Mick Fanning.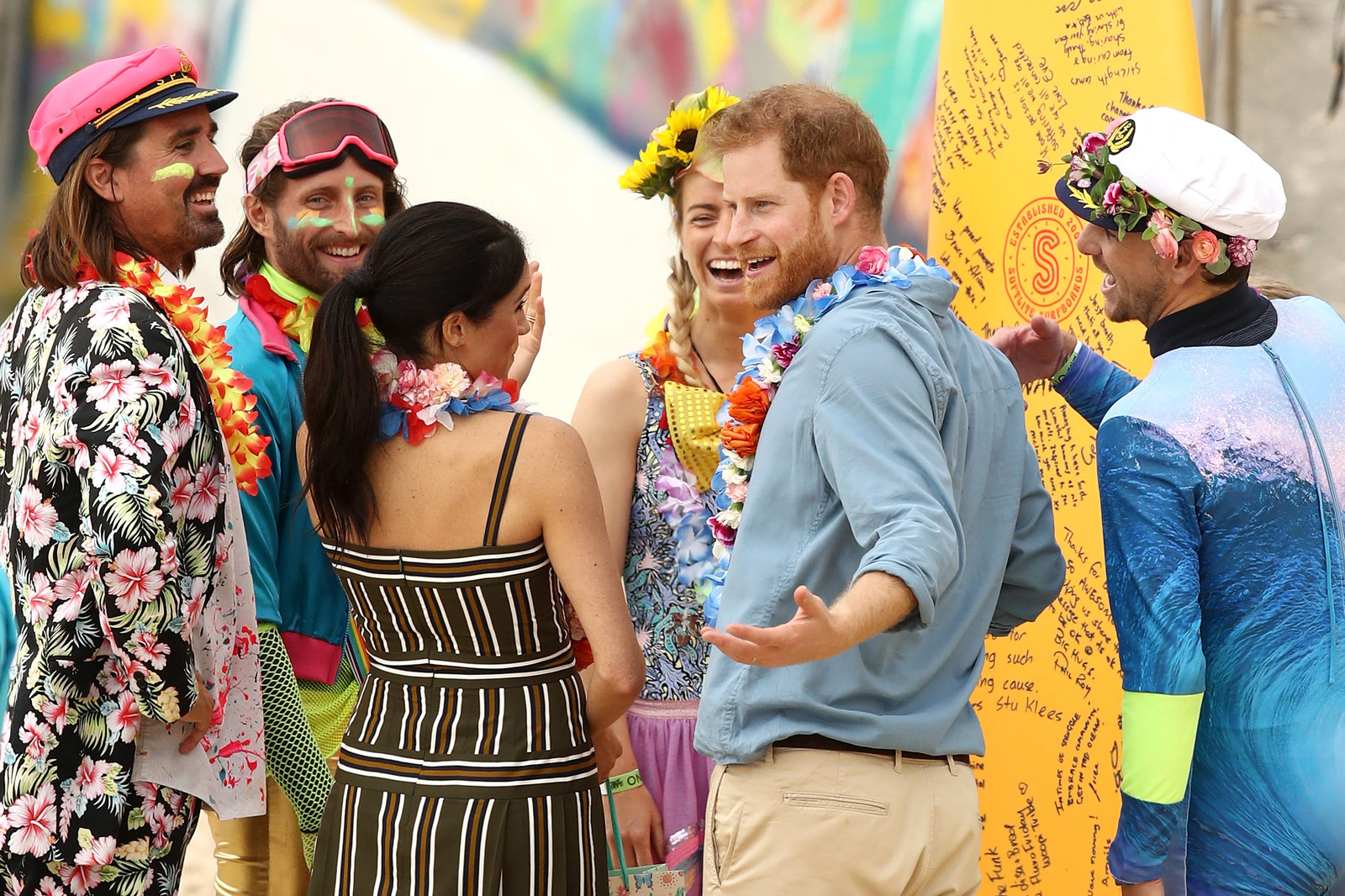 Just kidding. These two are actual human bras — so damn supportive 😍