A Lot Of People Wagged School And Bragged About It To Meghan Markle And Prince Harry
Truancy has been an overarching theme of their trip so far.
The royal tour express has today pulled into Melbourne. Home of great sporting events and even greater coffee. It also has a population of creative types who showed off their skills with these attention seeking signs.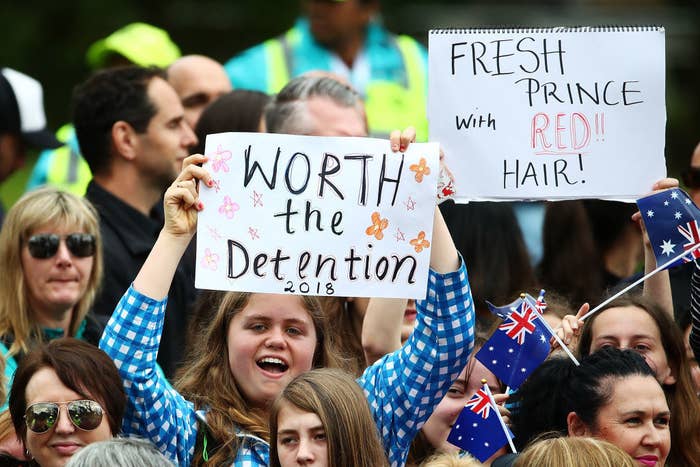 And it worked. For the thousands who turned out to see the couple at Government House, Meghan, in a dress by Aussie designer Dion Lee and trench by Martin Grant, was sweeter than Stevia.
Others were just glad to be skiving off school to catch a glimpse of the royals.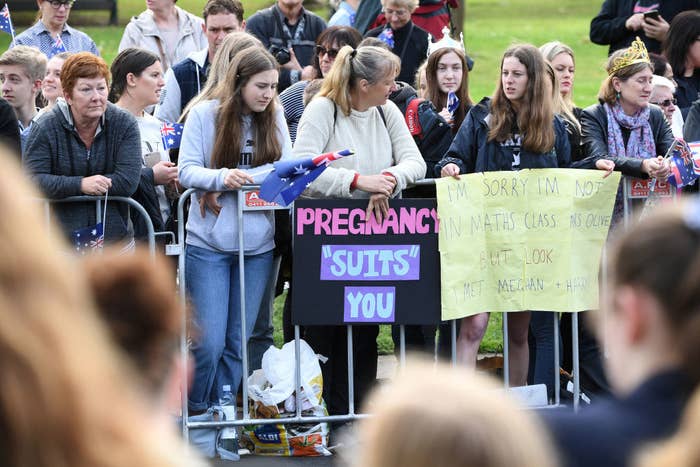 Some meant business and were more direct in their approach.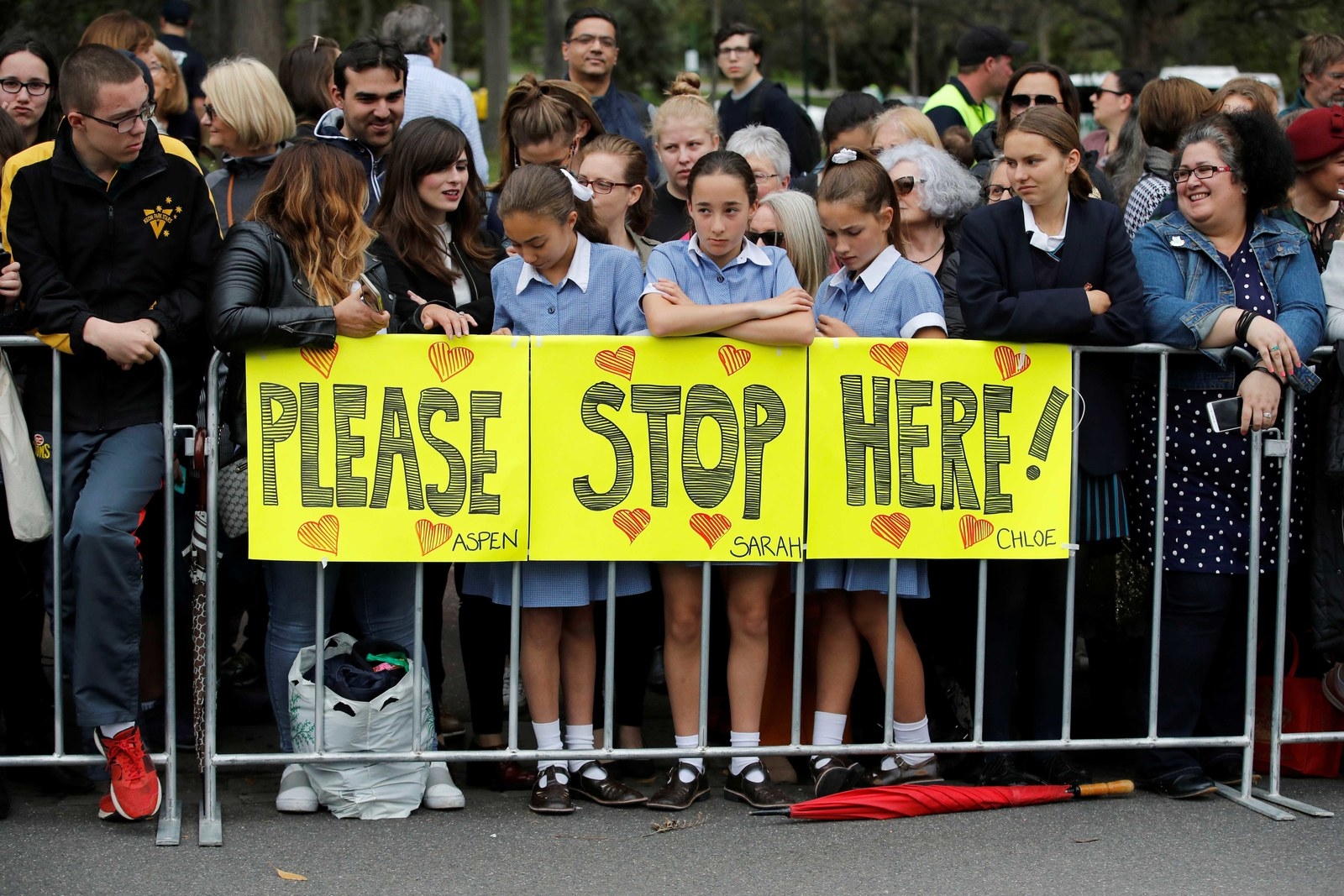 But just like holding public holidays for sporting events, skipping school is something Melburnians have also been doing for generations.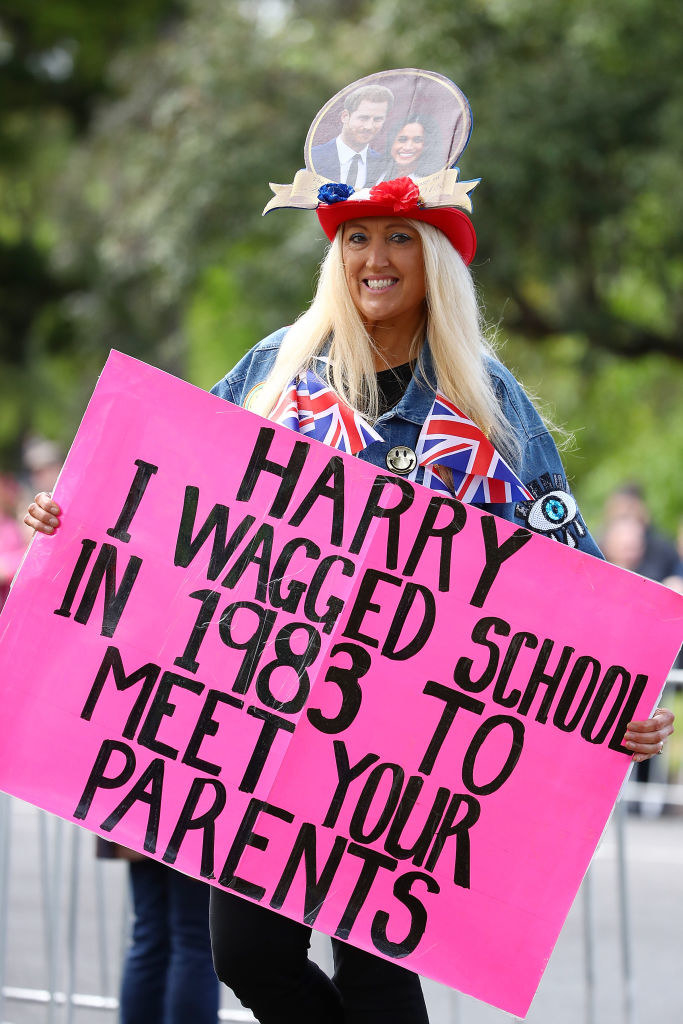 They also don't mind waking up really, really early to greet visitors to their great city.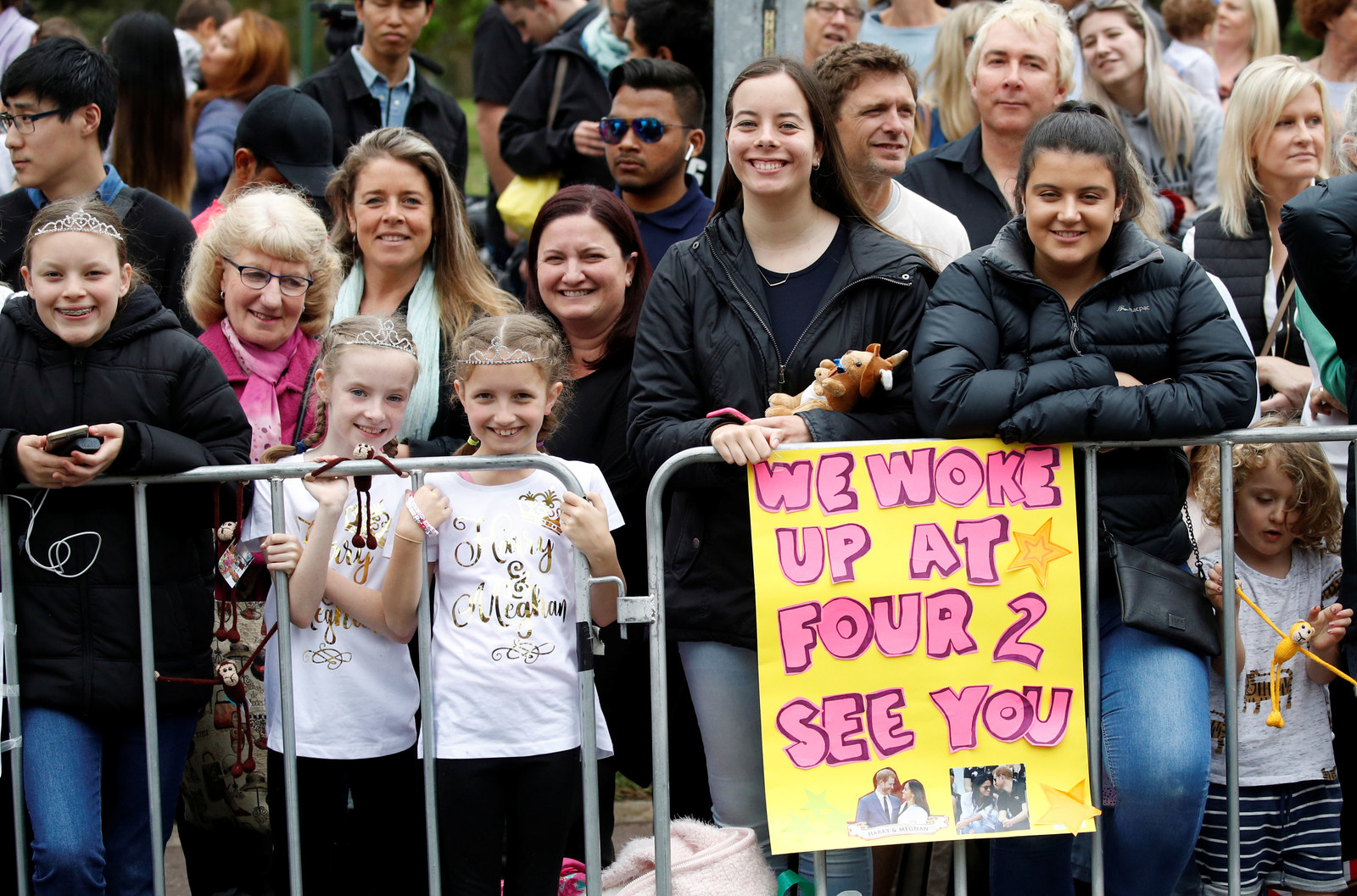 Especially those who embrace God's game — AFL — like Meghan did.
Sign her up for the 2020 AFLW season immediately.