In between being snubbed by koalas and meeting cute kids, Meghan Markle has also found the time to cook a cake for morning tea on day two of the Australian royal tour.
She is also pregnant, potentially jet lagged as fuck, and on a 16-day, 76-engagement-long official tour, which today saw her and Prince Harry in rural NSW, visiting drought-affected farmers.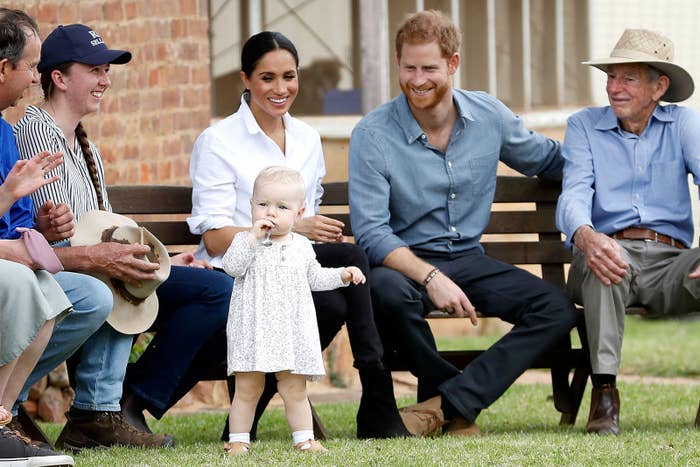 But not only did she make banana bread, with slices of fresh ginger, chocolate chips, and, reportedly, "too many bananas", she also had the courage to go up against the Country Women's Association, who are the best bakers in the southern hemisphere (if not the world).
Meghan presented the cake at smoko (Australian for morning tea) with the Woodley family, who are fifth-generation sheep and cattle farmers. The duchess looked right at home on the land and even fed some cows.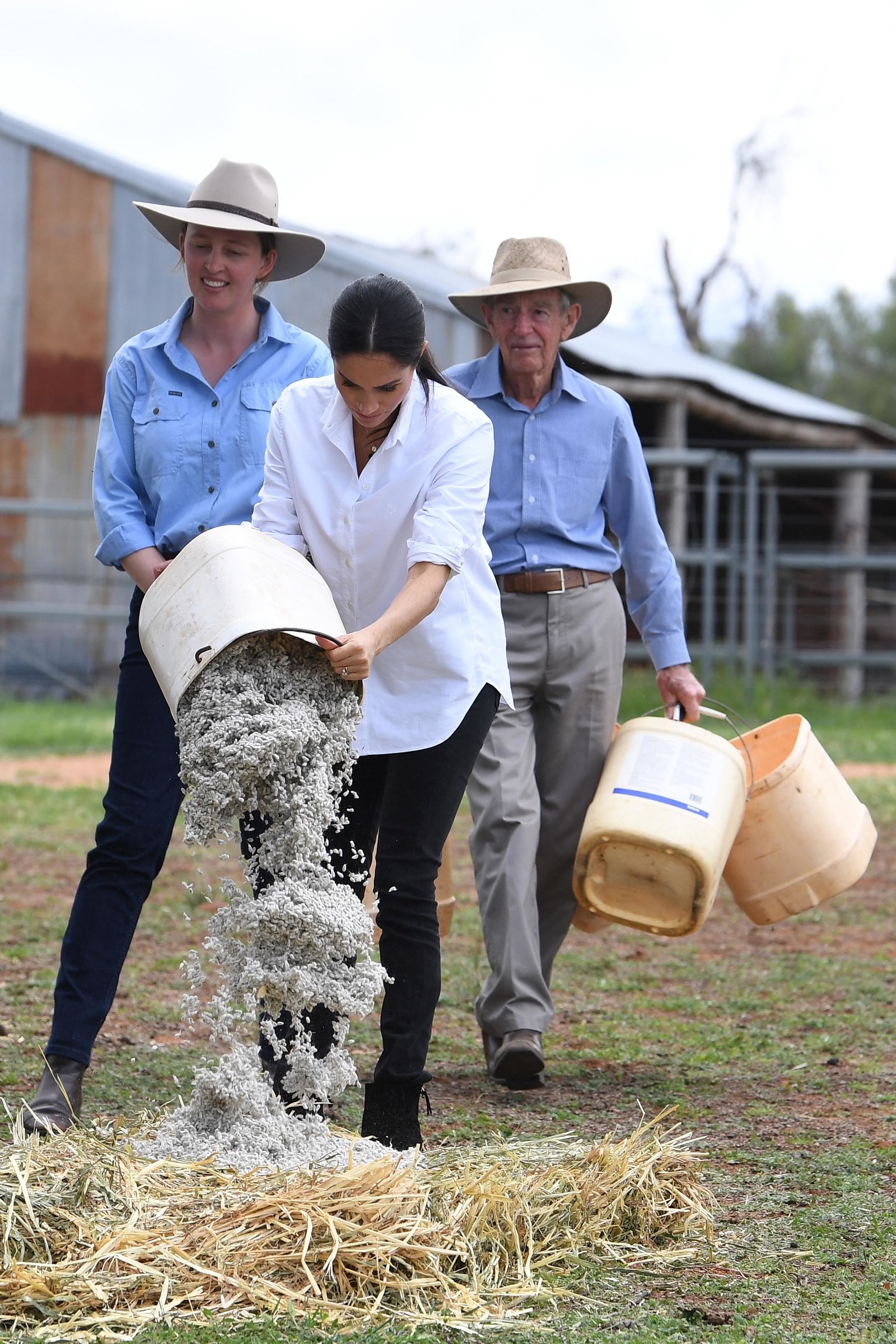 Then surveyed the herds.
And checked the flocks.
In fact, she looked like the actual farmer!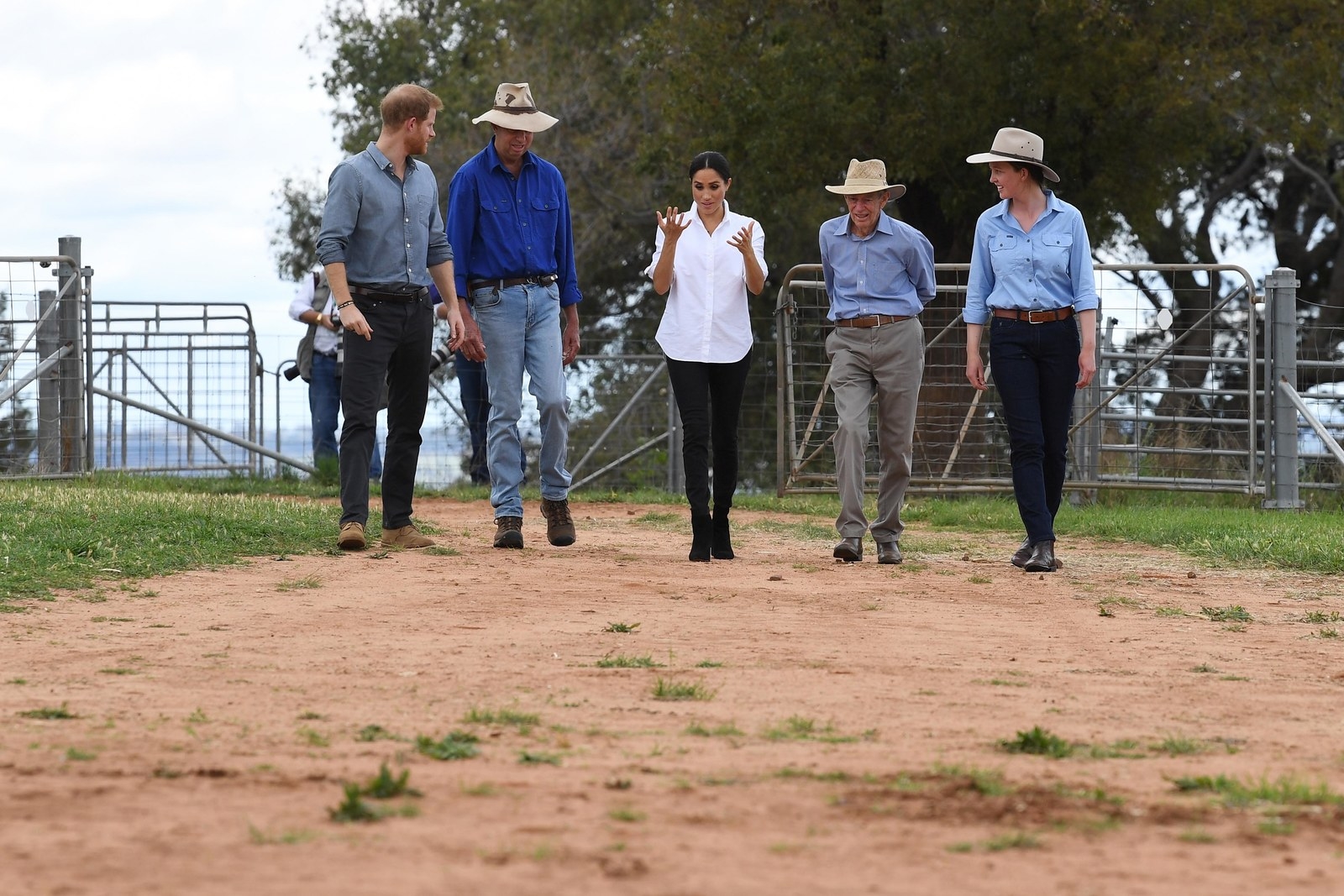 All while wearing J.Crew high-heeled boots, jeans by sustainable Australian brand Outland Denim, and a coat from Serena Williams' clothing line.
Then this happened, and our hearts collectively melted again.
WHERE DID YOU COME FROM YOU HEAVENLY ANGEL?