Luke Vincent, a 5-year-old champion from Buninyong Public School, made two new friends today. Their names were Prince Harry and Meghan, Duchess of Sussex.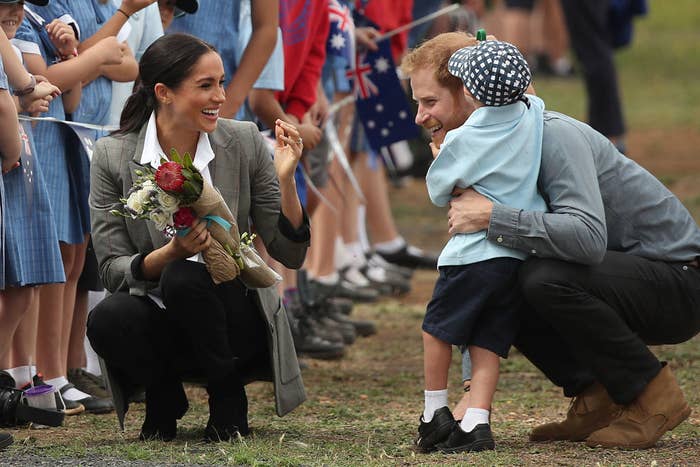 Luke met the out-of-towners when they visited his hometown of Dubbo, in regional NSW. Their connection was magnetic and the three pals could not get enough of each other.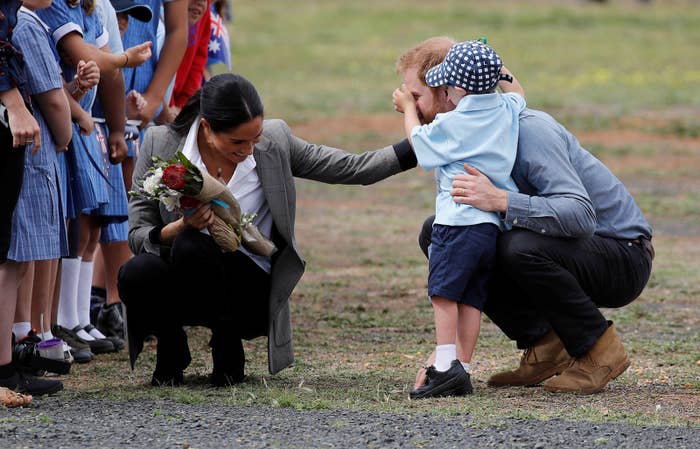 Meghan was lucky enough to score a cuddle from Luke.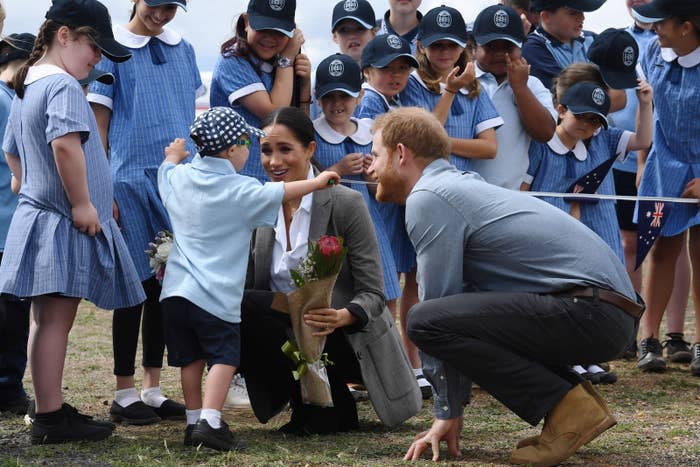 While Harry found a new admirer.
And because of his beard, the duke has now usurped Santa Claus on Luke's Favourite Person list.
News which has thrilled Harry and Meghan.