Prince Harry And Meghan Markle Are Here And Australia Has Lost Its Damn Mind
There is nothing Aussie breakfast TV loves more than a royal tour.
In case you missed the rolling, wall-to-wall coverage on the telly on Monday, you might not realise that Prince Harry and his impossibly beautiful wife, Meghan Markle, have arrived in Sydney.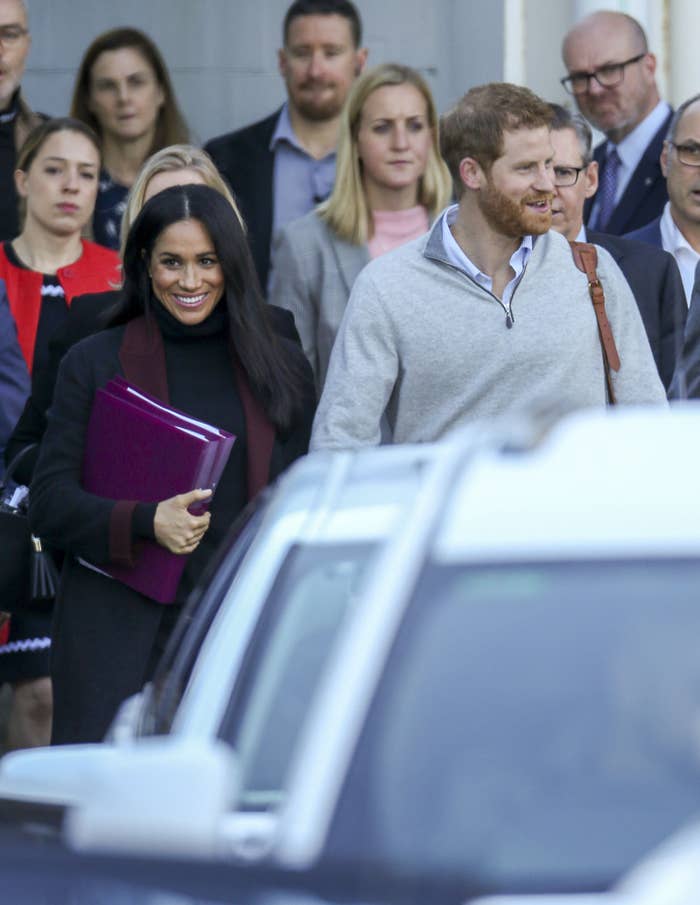 Because we are a country who has approximately zero chill about everything from plastic bags to horses, we (well, mainly me) are LIVING for this, the couple's first royal tour of the Commonwealth.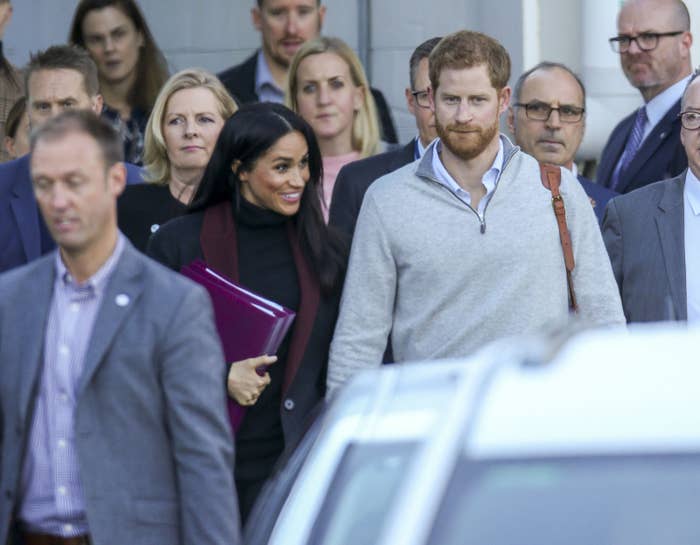 They arrived sometime around 6am, I think. No one can be sure because we were all watching the flight path of a plane they definitely weren't on.
Harry and the glowing Duchess actually flew overnight from London on Qantas. Myself, Karl Stefanovic and Kochie were frothing on the live footage which Today and Sunrise were shooting from outside the airport.
From the air.
And across town at Admiralty House.
tl;dr? Their official 16-day tour that will involve about 76 engagements in Sydney, Dubbo, Melbourne, Fraser Island, Fiji, Tonga and New Zealand kicks off on Tuesday.
For now Harry is probably catching up on sleep while Meghan, who looked as fresh as a daisy despite flying around the world, is probably pouring over these folders and studying how to nurse koalas over a cuppa and a Tim Tam.