Meghan Markle Had Zero Chill Over This Baby Wearing An Aboriginal Flag T-Shirt
Just make her our head of state already.
As an expectant mother, Meghan Markle, appears to be LOVING all of the facetime she's getting with kids during the Australian royal tour.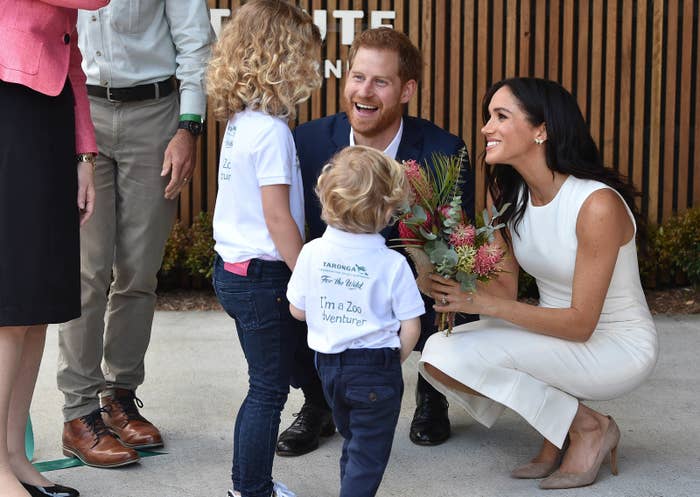 On Tuesday in Sydney she met more kids than a childcare worker, like singer Missy Higgins' little one, Luna.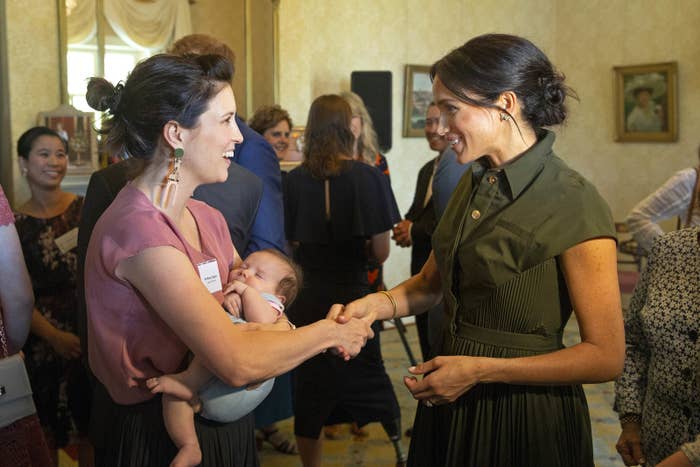 As well as these legends at the Opera House who handed the couple bouquets of roses and bottlebrushes.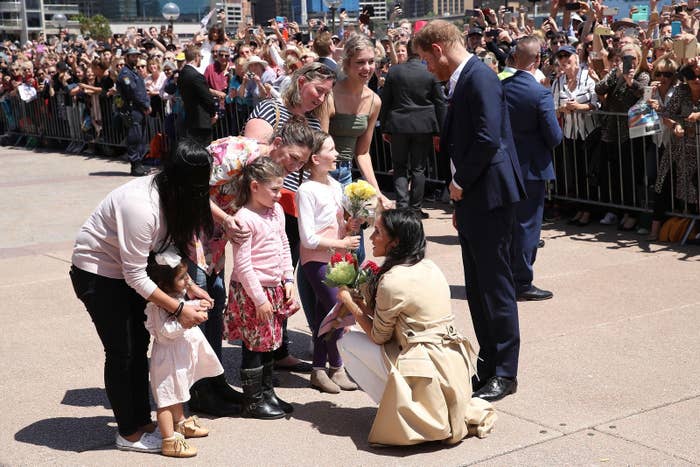 But it was one tot in the crowd who captured the Duchess' attention, Charlotte Collier, thanks to her awesome t-shirt.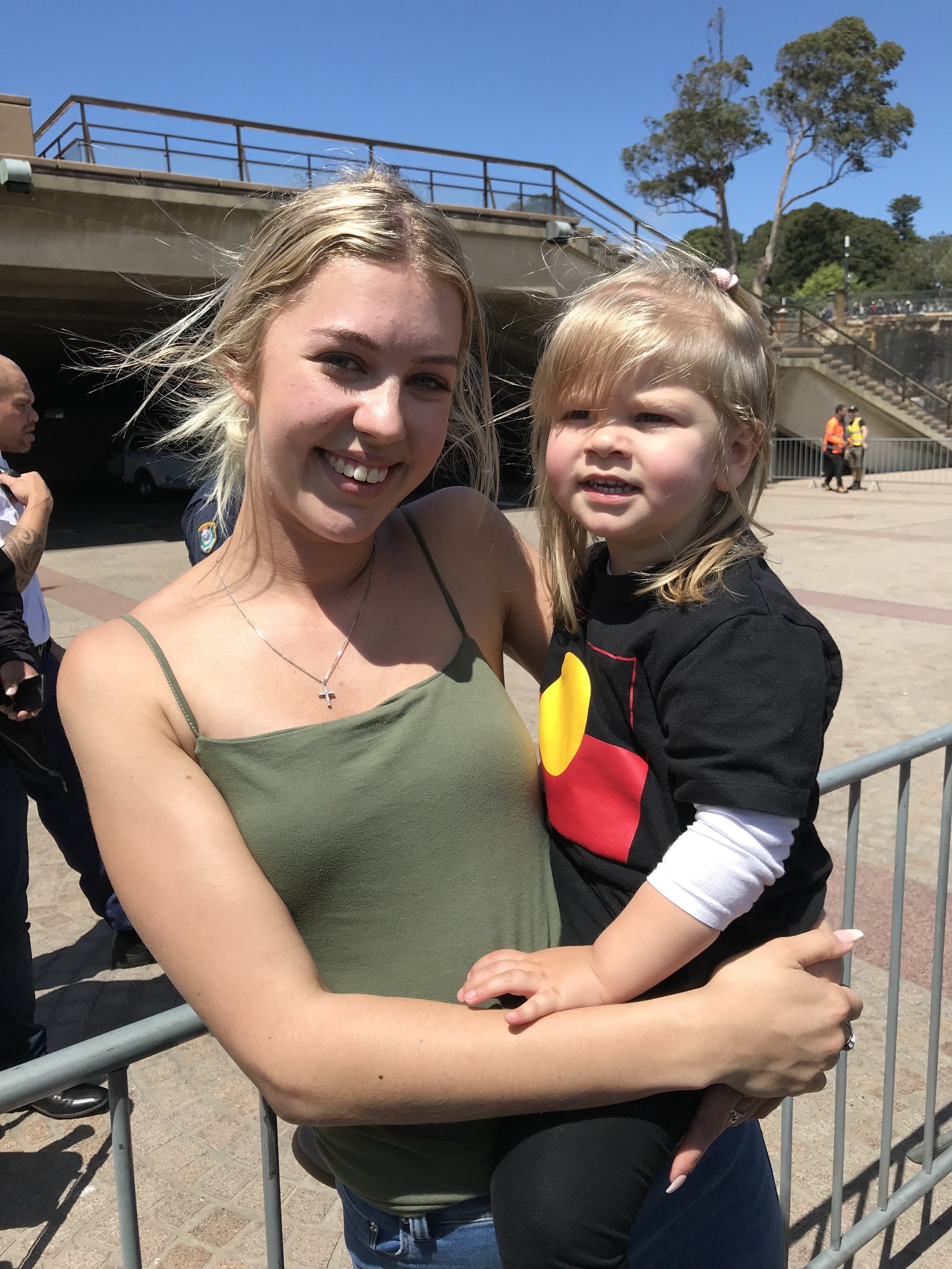 Charlotte, here with her sister Kimberly Mueller, wore a shirt emblazoned with the Aboriginal flag and Meghan was rapt telling the tot: "I absolutely love your shirt".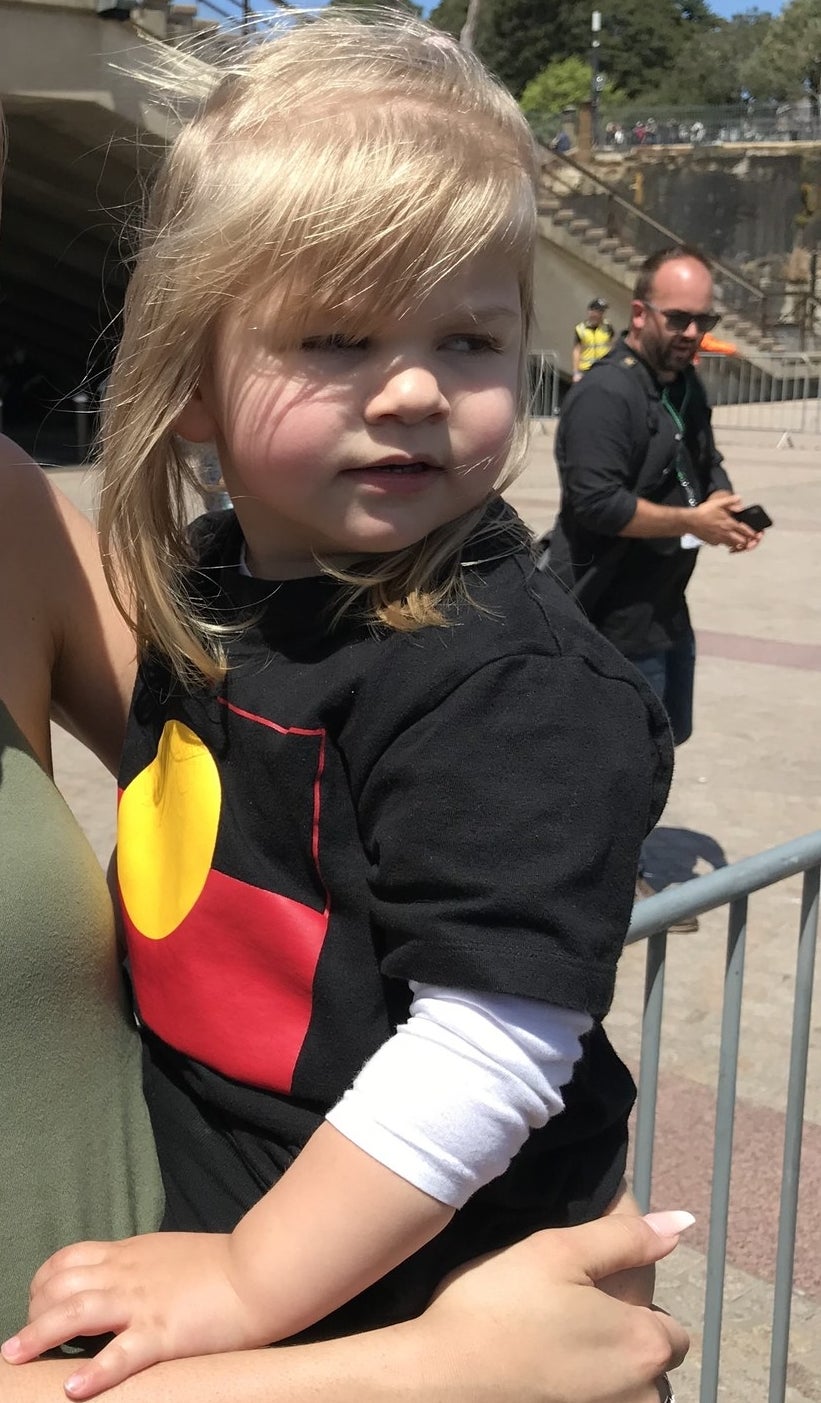 Prior to meeting Charlotte, the royal couple enjoyed a performance by the Bangarra Dance, Australia's leading Aboriginal and Torres Straits Islander dance company.
Meeting Meghan happened by pure chance for Charlotte as she was given a small posy by a lady who was standing next to her in the crowd.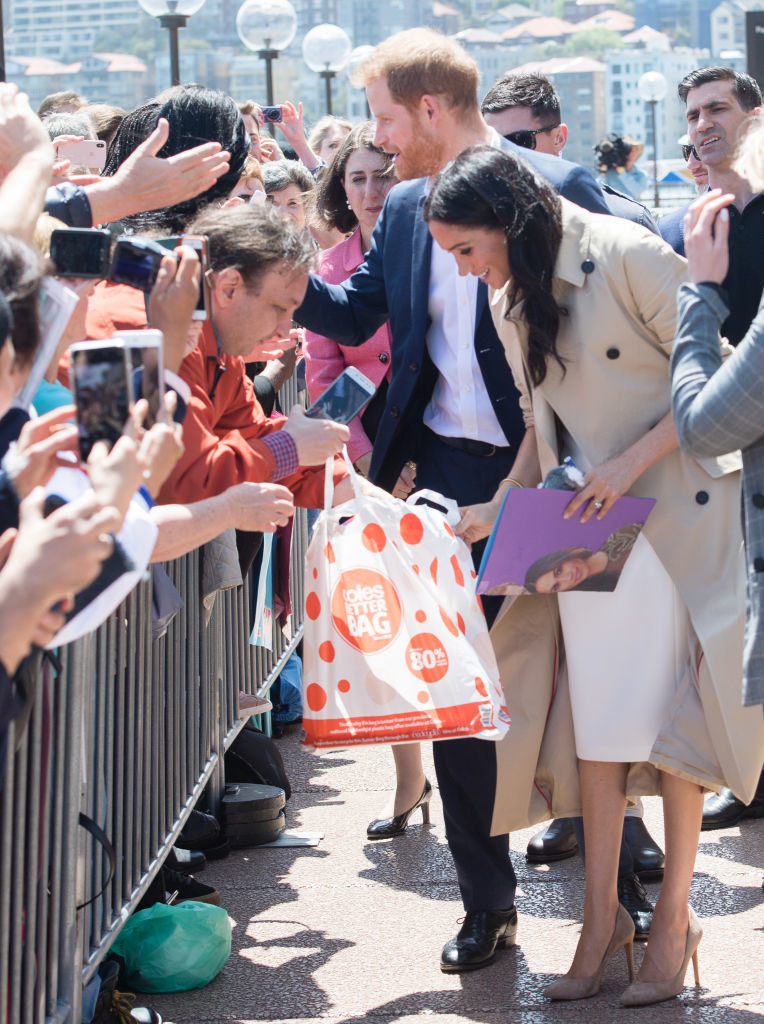 This is the real Australia. Thank you kind stranger! Thank you Charlotte!