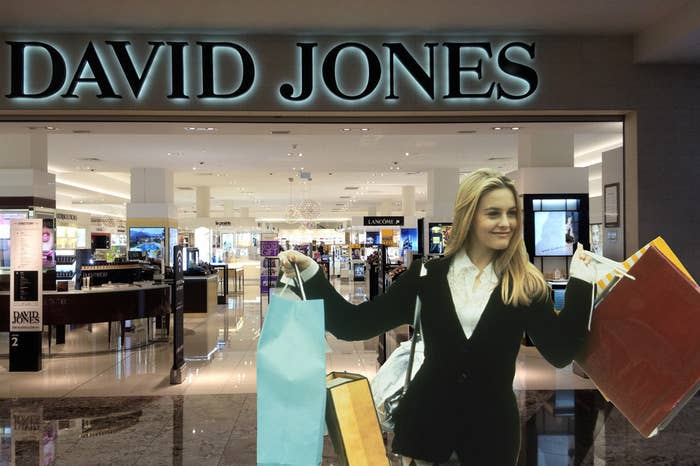 1. Instead of "Cher" and "Dionne", the main characters would be called "Kylie" and "Olivia" after "famous singers of the past."
2. They'd live in the eastern suburbs of Sydney.
3. And they'd go to a private school.
4. The opening song would be the "Locomotion" by Kylie Minogue instead of "Kids in America".
5. "Is this a Clean & Clear ad or what?"
6. Cher wouldn't pick out her outfit for school using her fancy computer, because she'd have to wear a uniform.
7. But her actual outfit wouldn't change too much as uniforms are always plaid.
8. Tai's makeover wouldn't have made much difference thanks to school uniform policies, too.
9. "Yeah. I can't find my Silverchair CD. I gotta go to the quad before anyone flogs it."
10. None of the high school characters would be driving anywhere, because you have to be 17 before you can get a license.
11. And even if she did have her Ls, Cher would have to have a fully licensed driver with her at all times, so Josh wouldn't be able to be her ~supervisor~.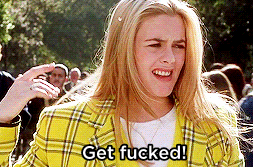 12. "I feel like such a heffa. I had two bowls of Weet-Bix, three pieces of devon, a handful of popcorn, five peanut M&M's and like three Chicos."
13. They'd debate "boat people" in class.
14. "And it does not say R.S.V.P on the Sydney Harbour Bridge."
15. Cher would go to David Jones for retail therapy.
16. "Did you write that?" "Duh, it's like a famous quote." "From where?" "Excel Study Guide."
17. Josh would try and get Peter Andre to come to his charity tree-planting event.
18. "Where's my white collarless shirt from Country Road? It's my most capable looking outfit!"
19. Miss Geist would be the girls' year advisor instead of guidance counsellor.
20. "Shouldn't you go to uni in Canberra? I hear girls at ANU aren't at all particular."
21. Tai and Cher would workout to Aerobics Oz Style.
22. Instead of the Mentos jingle, Tai would sing "One-Three-Double-Ohhhh-Six-Triple-Five-Oh-Six."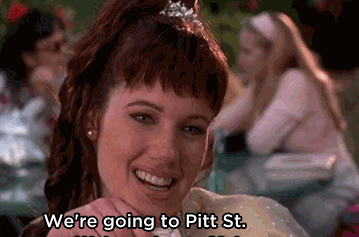 23. The heaps far away party the gang goes to would be in the Shire.
24. Tai and Elton would dance to Scribe's "Not Many."
25. Cher might be held up, but it probably wouldn't be with a gun.
26. And she'd be worried about ruining her Alex Perry dress.
27. Cher would be saving herself for Dieter Brummer.
28. "Searching for a boy in high school is as useless as searching for meaning in a Yahoo Serious movie."
29. The Living End would play at Josh's friend's party.
30. Cher would help out with a drive for bushfire relief.
31. "That's Bananas in Pyjamas. They're way existential."
32. "This is like, Josh! OK, OK, so he's kind of a Daddo."
33. "As if! I am only sixteen, and this is New South Wales, not Tasmania."