1.
When KJ Apa (Archie) and Lili Reinhart (Betty) took these selfies.
2.
When Camila Mendes lived the actual dream.
3.
When the core four got fancy.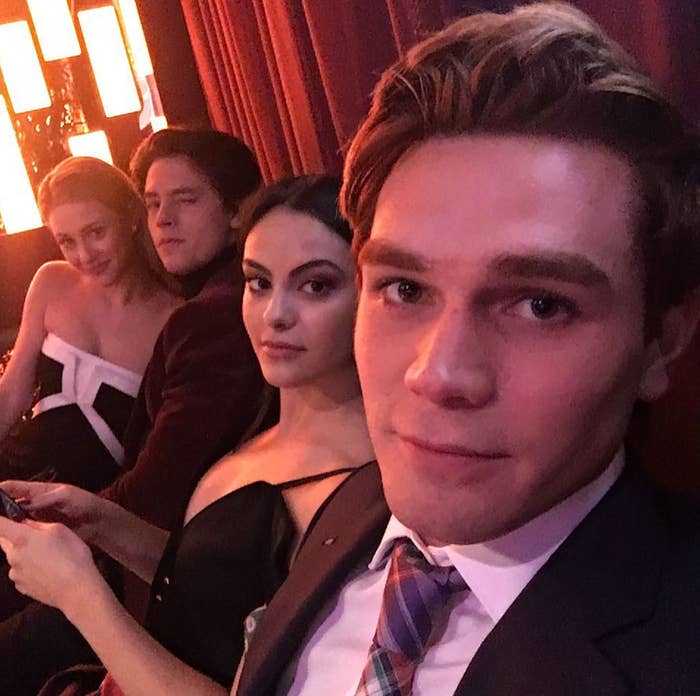 4.
When Camila and Lili looked flawless, as usual.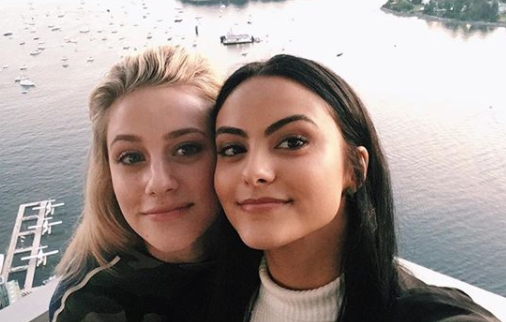 5.
And shared some cute pics from their downtime on set.
6.
When Casey Cott (Kevin), Madelaine Petsch (Cheryl), and Lili clearly adored hanging out.
7.
When the girls had fun during a cheerleading scene.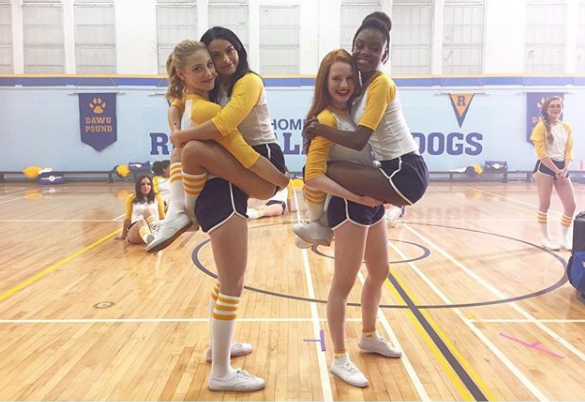 8.
And looked freaking amazing on a night out.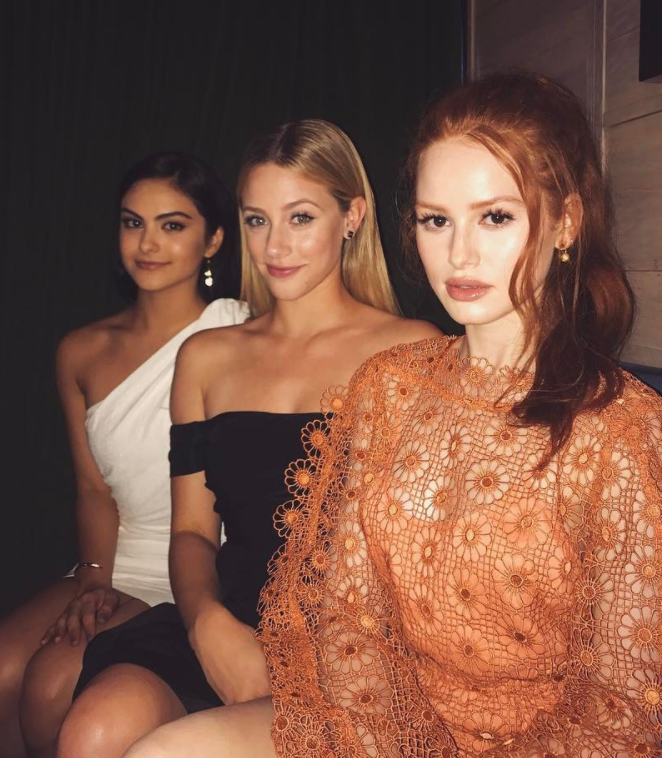 9.
When Josie and the Pussycats entertained the squad IRL.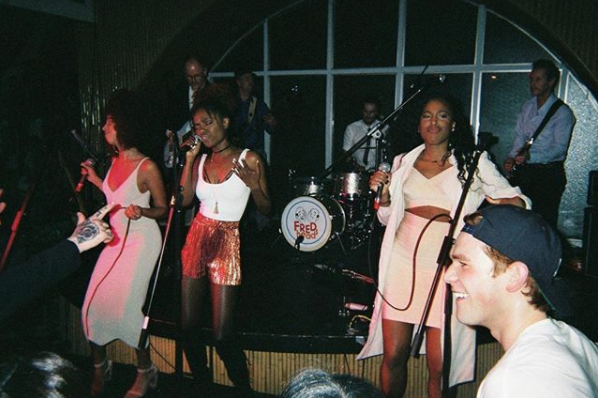 10.
And took this 🔥 pic.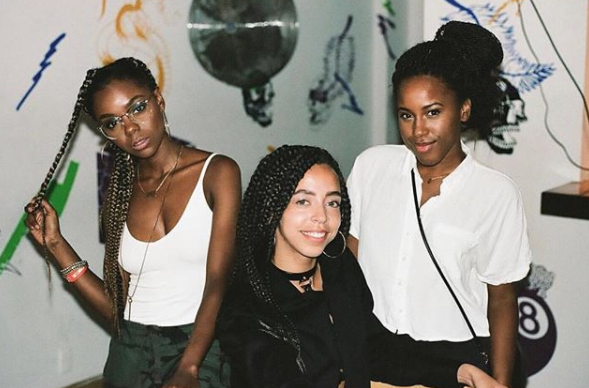 11.
When KJ and Charles Melton (Reggie) took their characters very seriously.
12.
When the whole squad looked amazing in this polaroid.
13.
And the Pussycats looked even better in this one.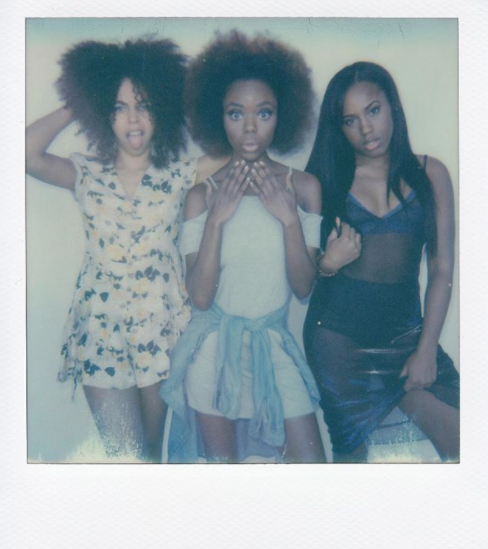 14.
When KJ and Madelaine were so damn photogenic.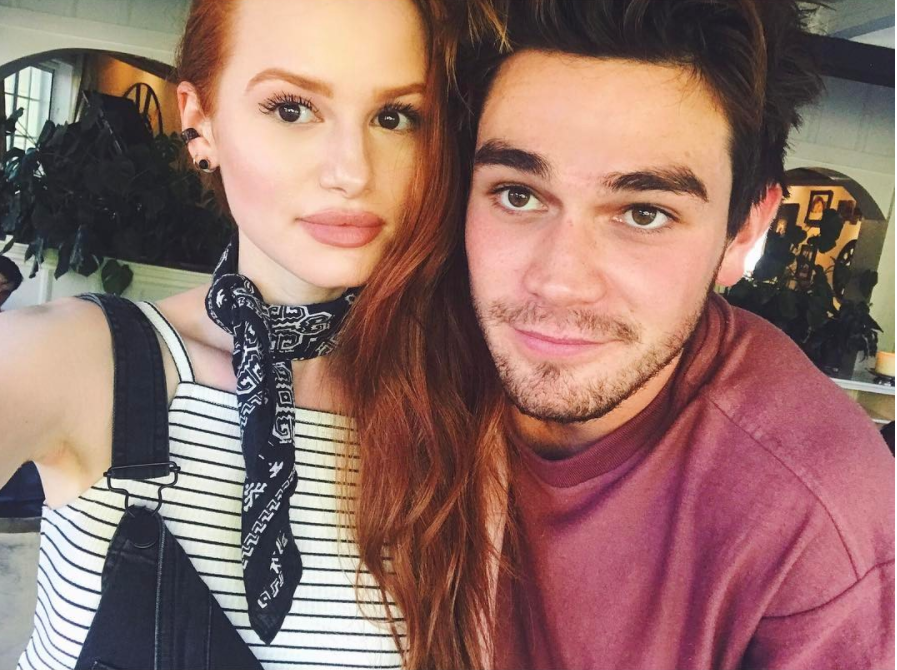 15.
When KJ carried Madelaine because her shoes were too uncomfortable.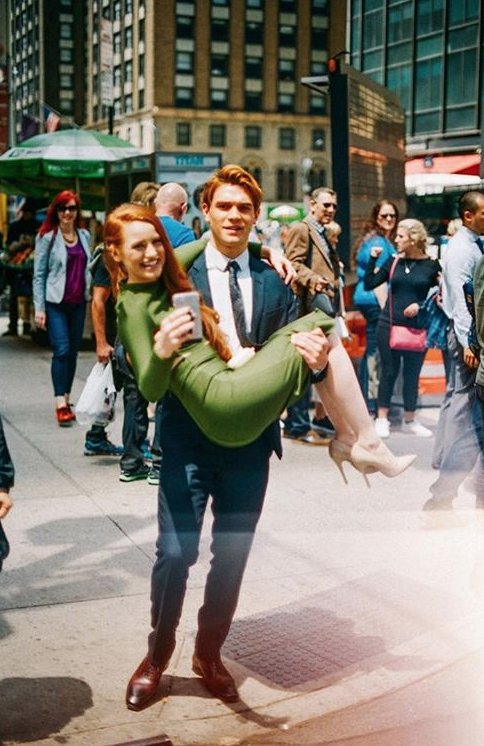 16.
And when everyone worked together to keep her warm.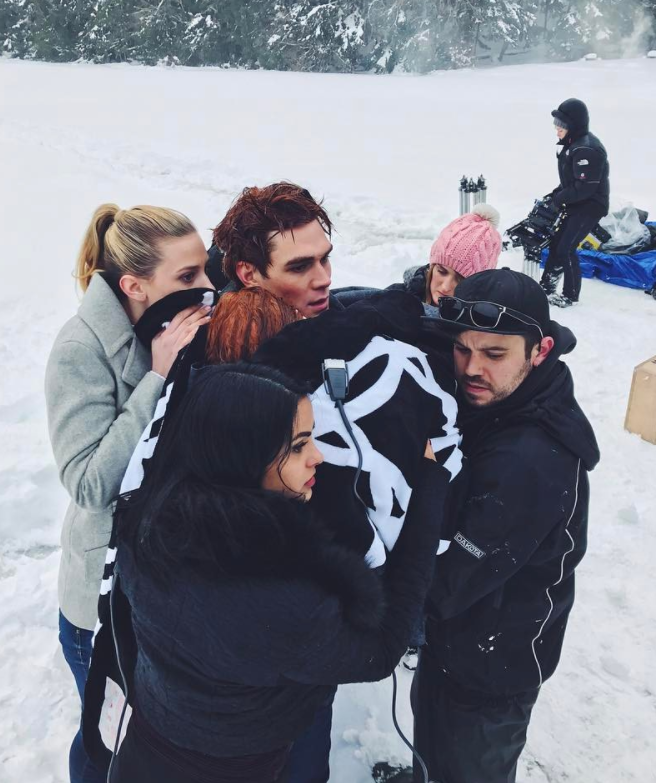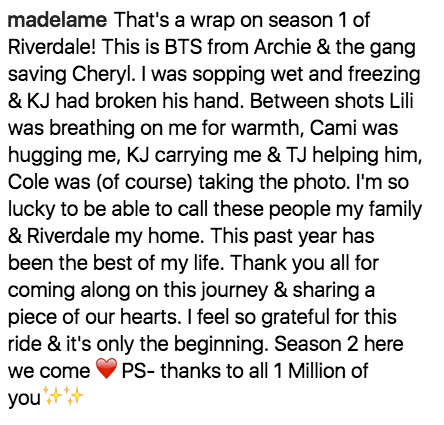 17.
When Camila looked at KJ like Veronica looks at Archie.
18.
When the cast hung out at Coachella looking offensively good.
19.
Like how dare they, honestly.
20.
And Camila just casually lounged on KJ's leg.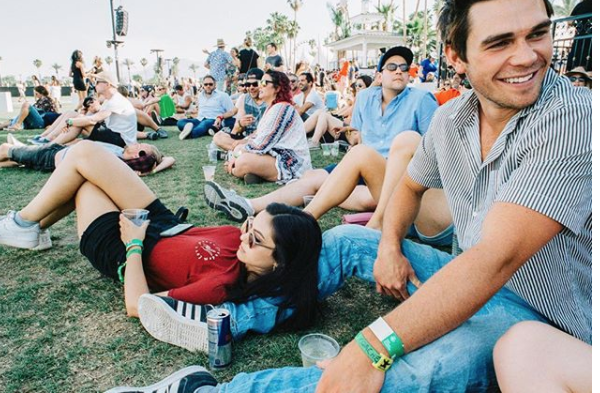 21.
When they served these looks in Mexico City.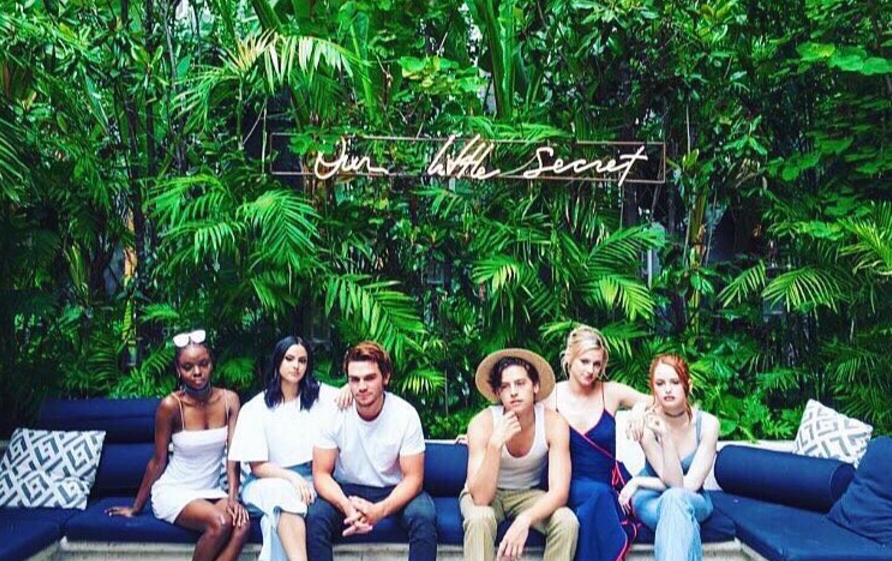 22.
And were pumped to attend Lucha Libre together.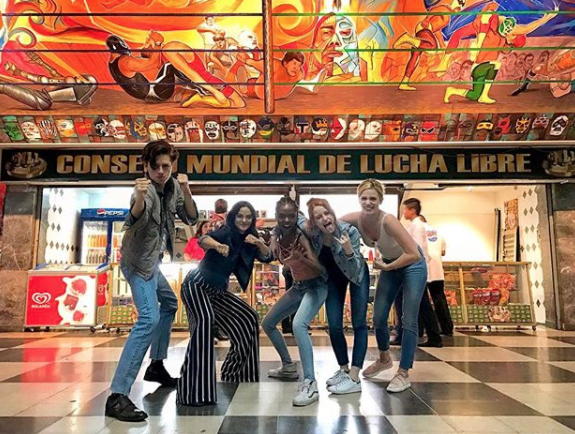 23.
When Ashleigh Murray (Josie) and Lili were total cuties.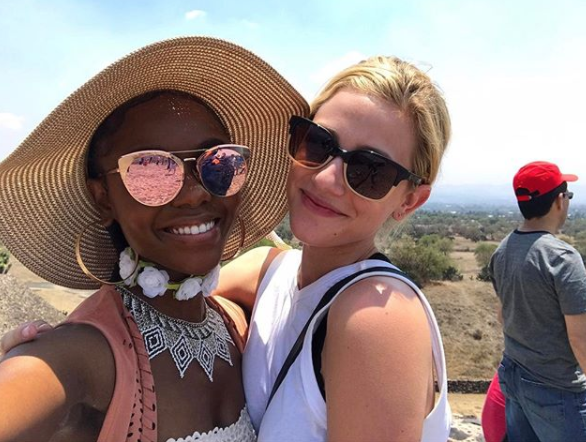 24.
When the Pussycats and Camila rocked their catsuits on set.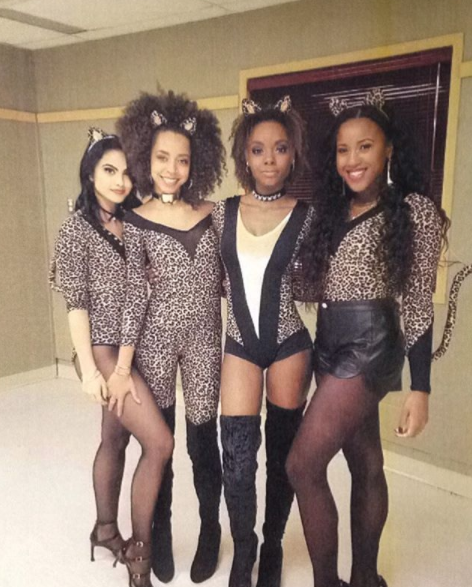 25.
When KJ was busted rehearsing while Camila casually ignored him.
26.
When Lili and Cole Sprouse (Jughead) had some fun between takes.
27.
And Cole and Camila goofed off at WonderCon.
28.
When KJ and Cole went on a road trip and took photos like this...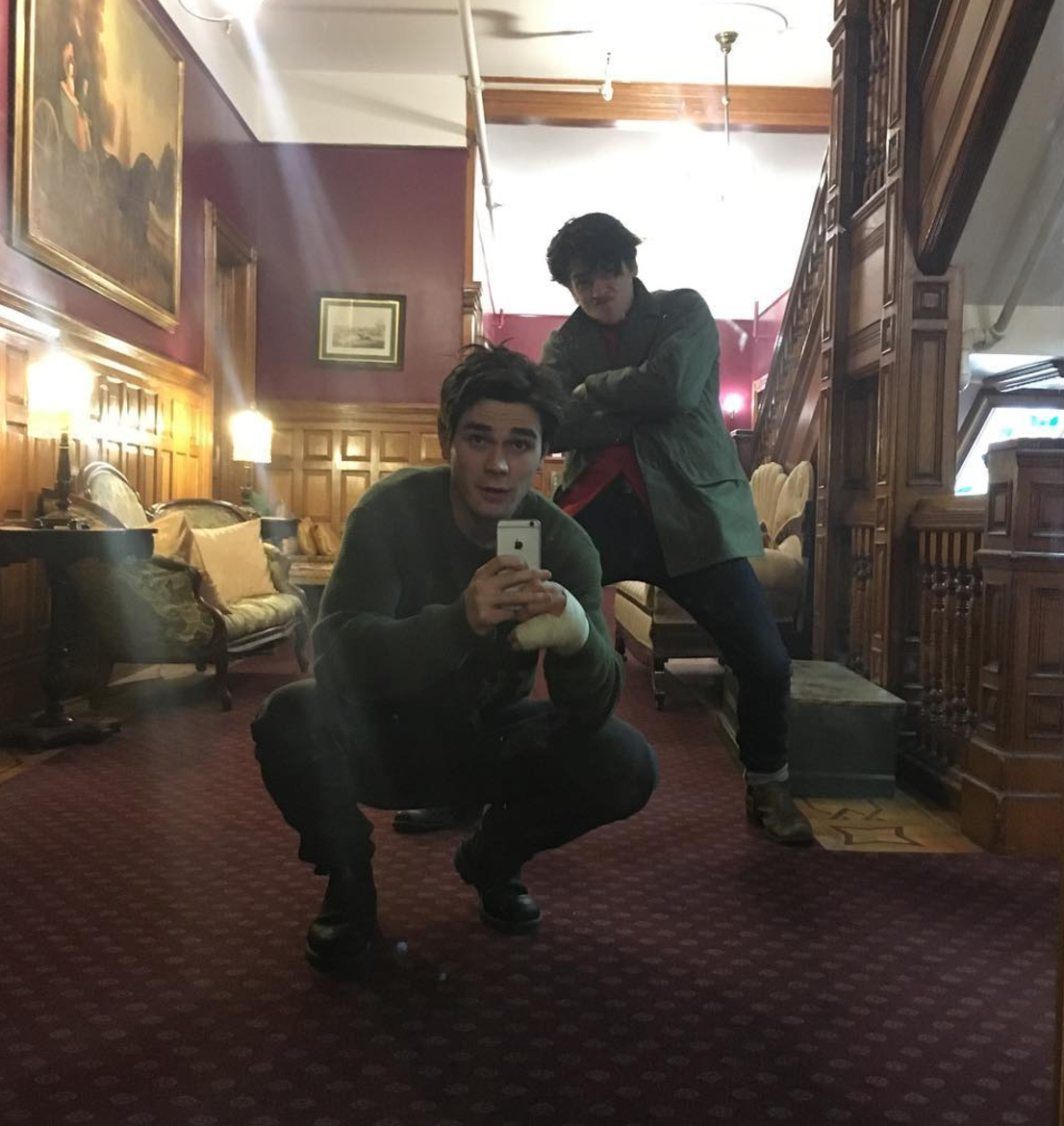 29.
...and this.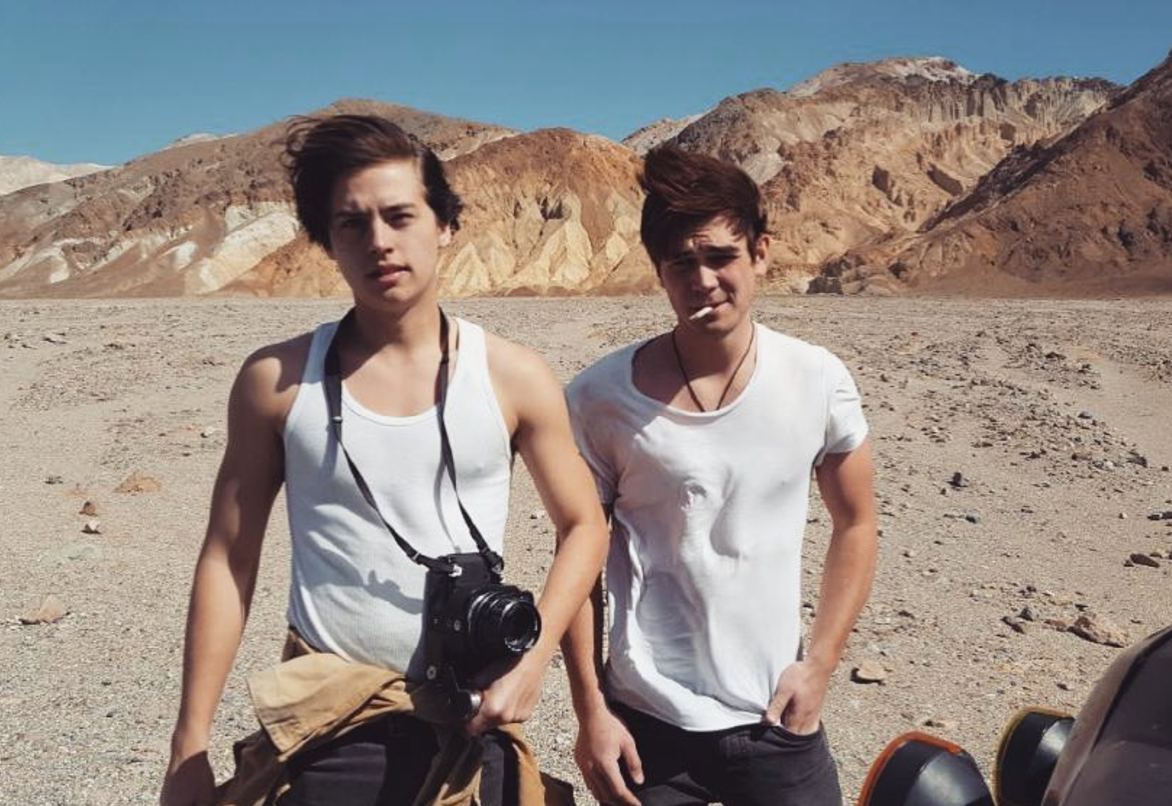 30.
When KJ shared this iconic shot.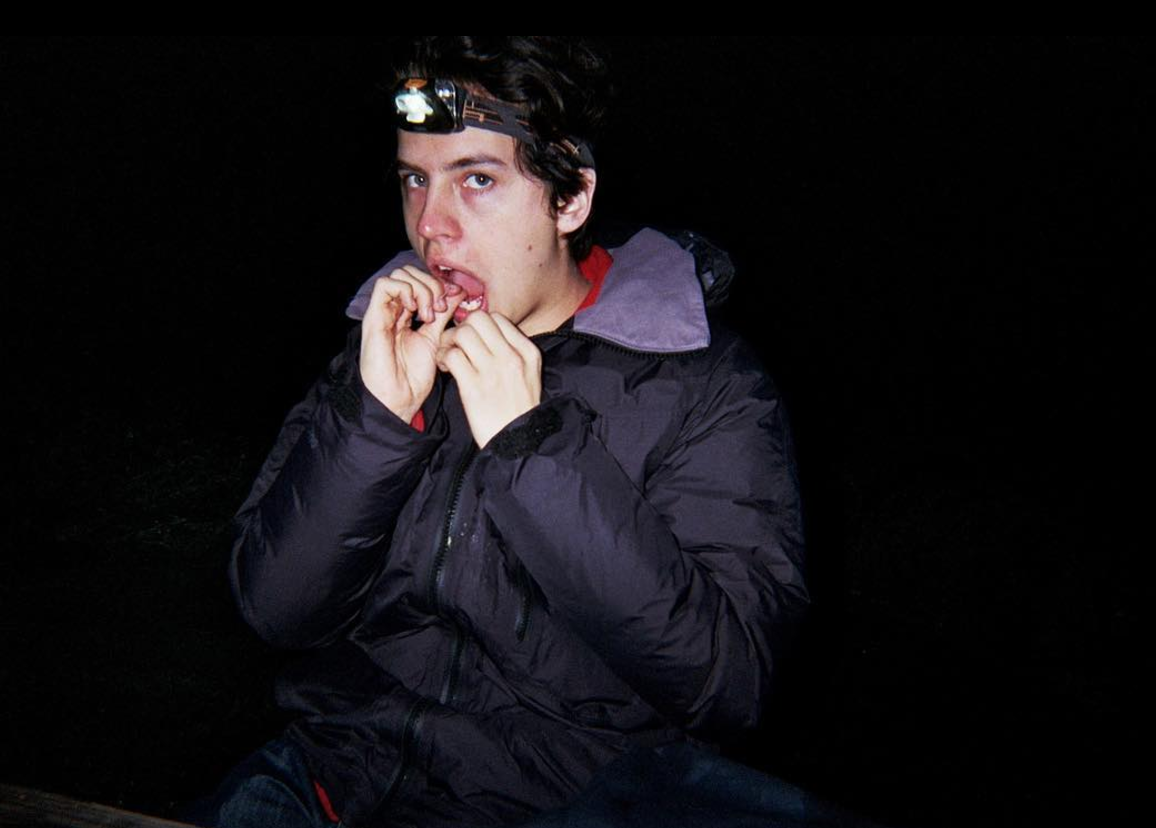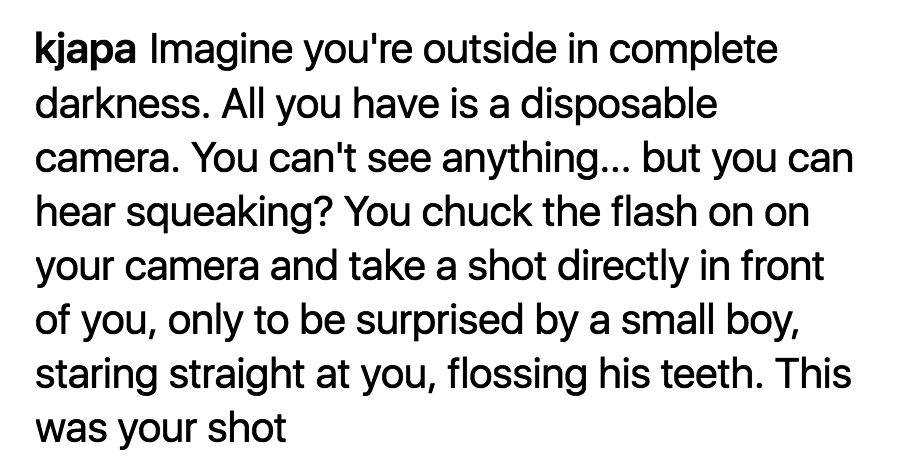 31.
When KJ and Cole embraced their inner Pussycats.
32.
When Casey and Lili looked like they were having the best damn time.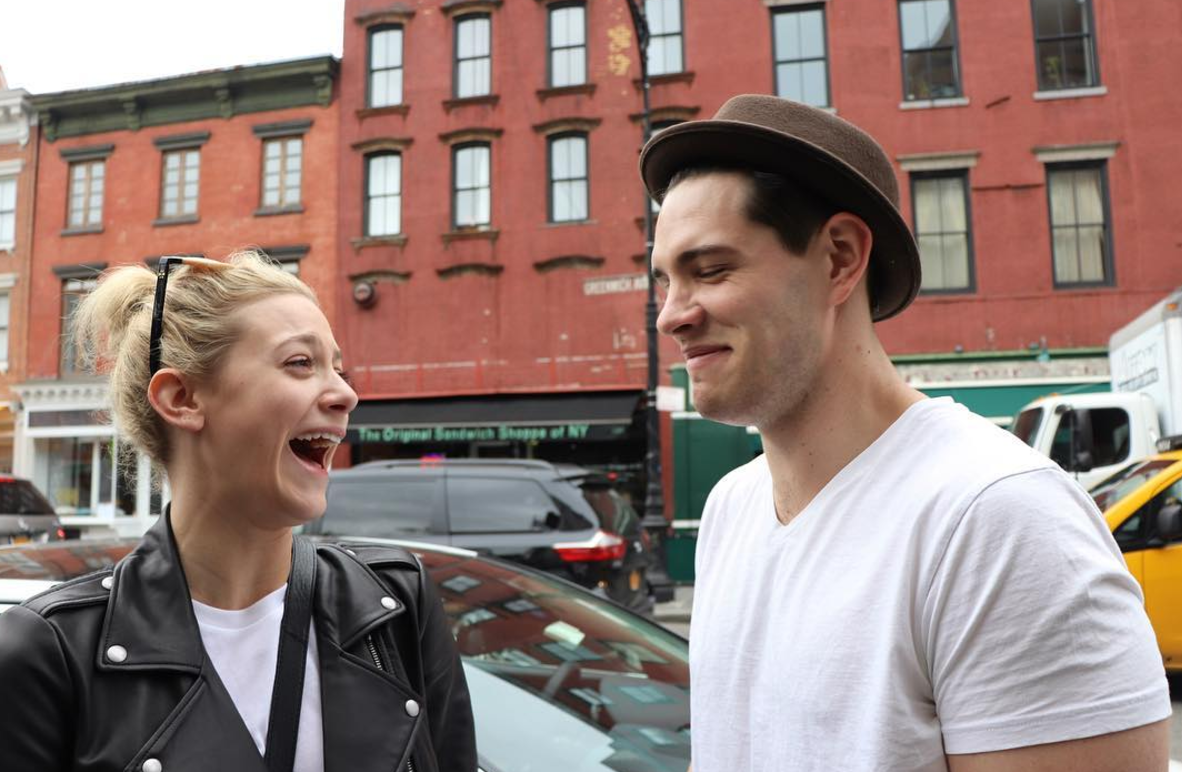 33.
And Casey shared this photo of Lili, calling her his BFFL.
34.
When Casey and Camila belted out Smash Mouth during karaoke.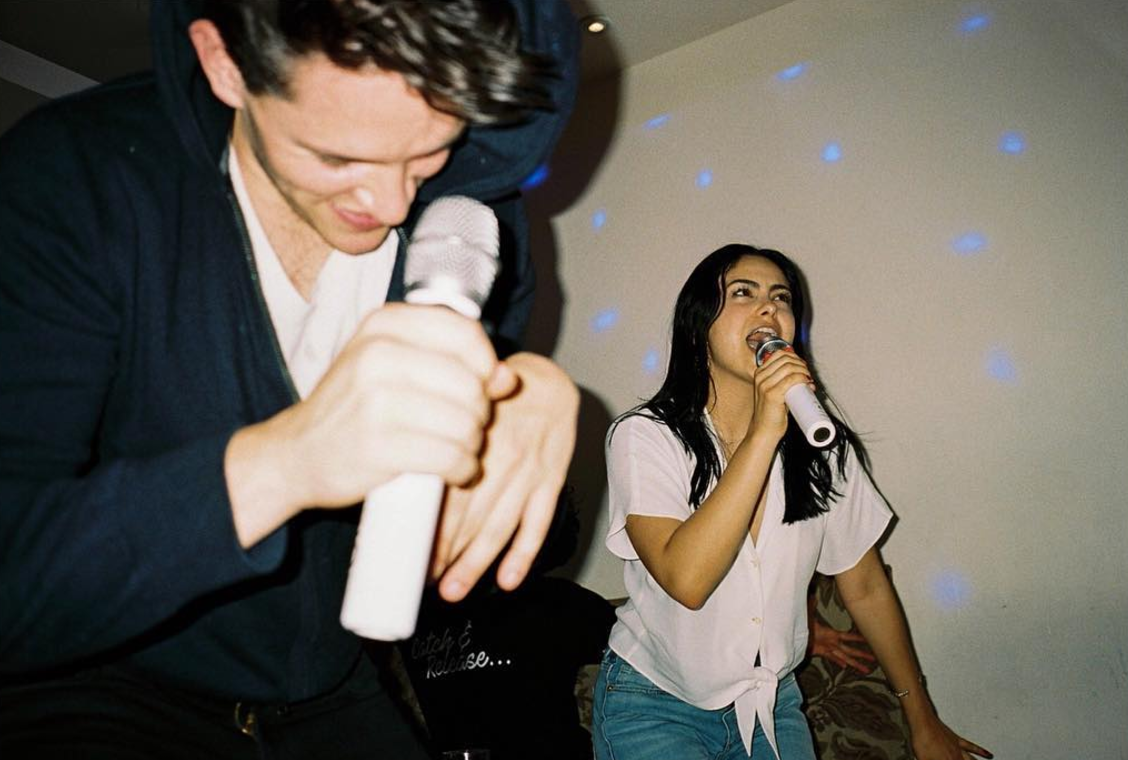 35.
When Ashleigh and Asha Bromfield (Melody) posed for this ~groovy~ shot.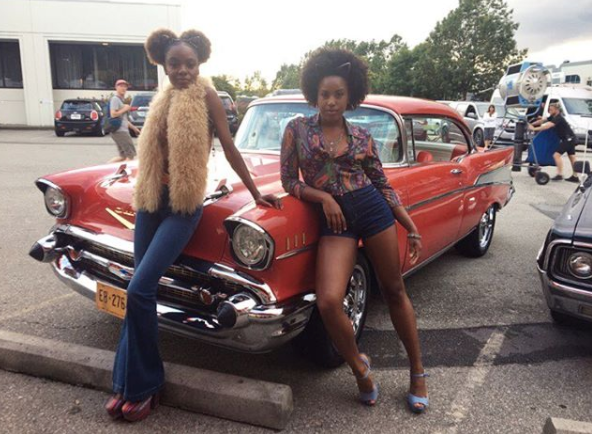 36.
And took these stunning selfies along with Hayley Law (Valerie).
37.
When KJ, Casey, and Cole enjoyed dinner together.
38.
When KJ did this perfect imitation of Cole.
39.
When Cole and Casey celebrated their birthdays together on set.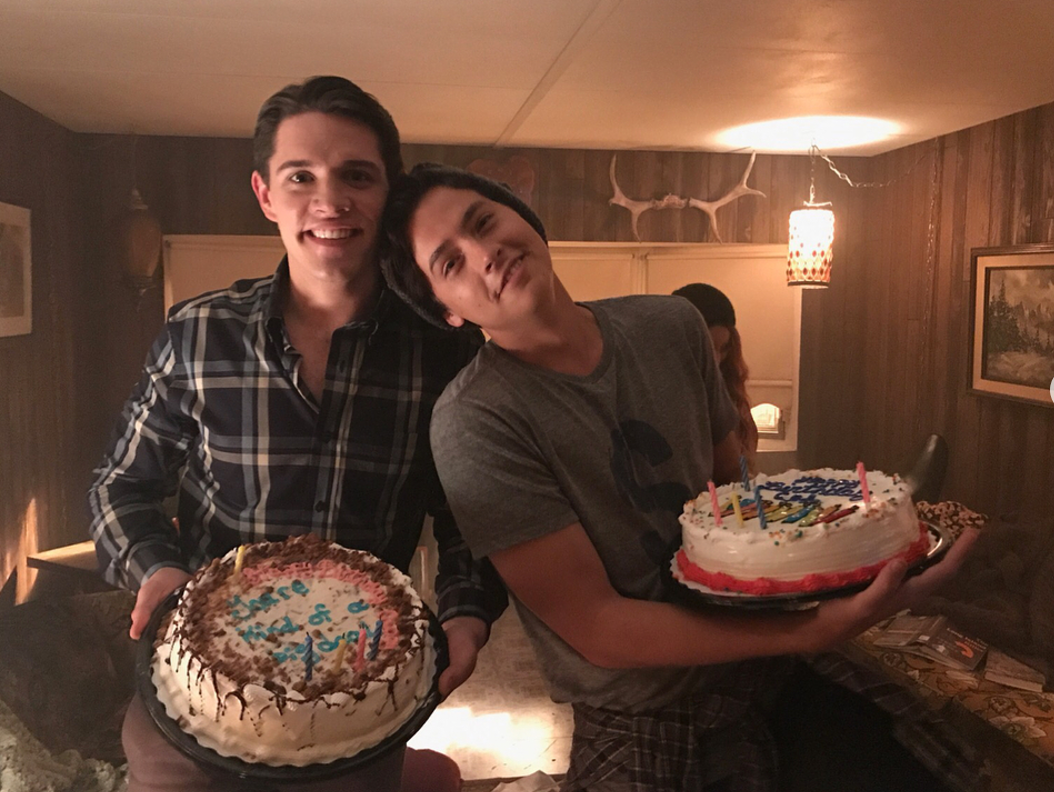 40.
And Madelaine wished Cole a happy birthday with this photo and message.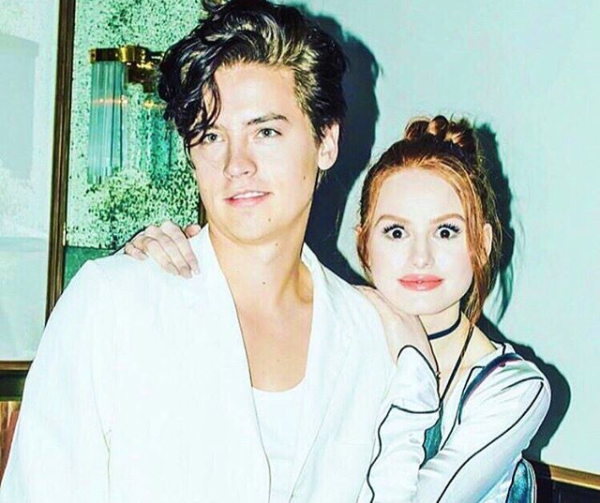 41.
Meanwhile, she shared this more heartwarming post for Camila's birthday.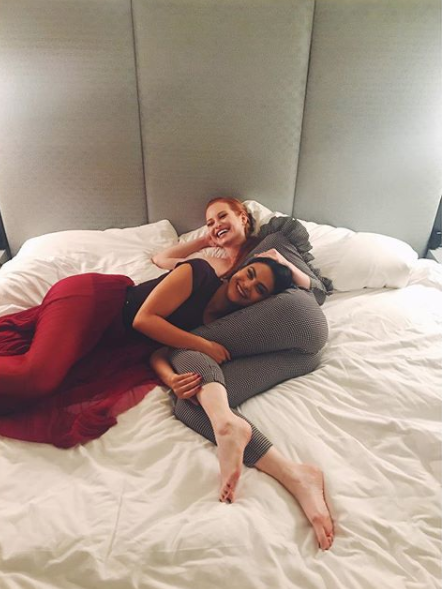 42.
When KJ and Charles had a friendly competition between takes.
43.
When they got really sweaty working out together.
44.
And KJ taught Charles a thing or two.
45.
When the two of them had coffee together.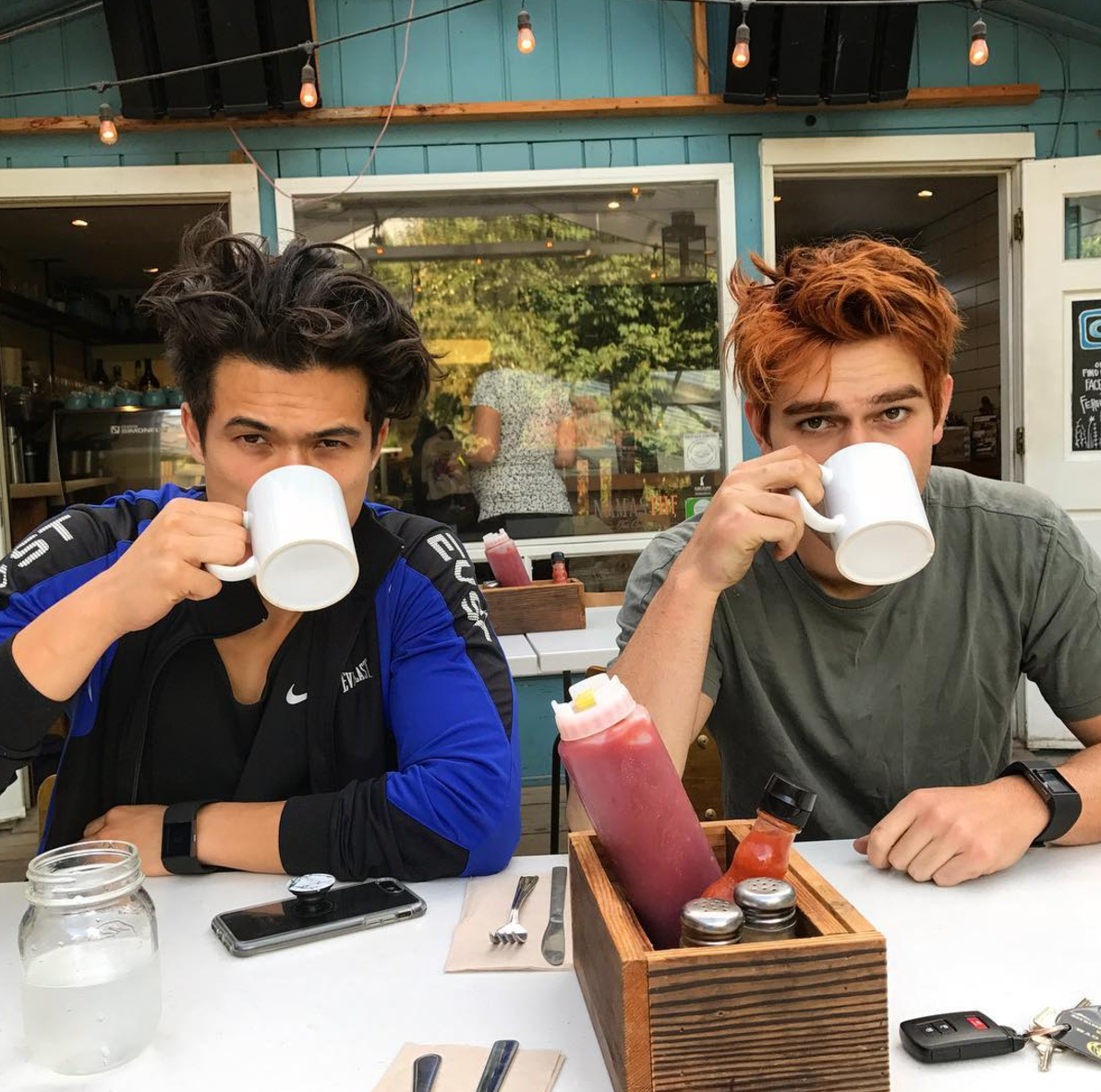 46.
And KJ had heart eyes for this photo of Charles.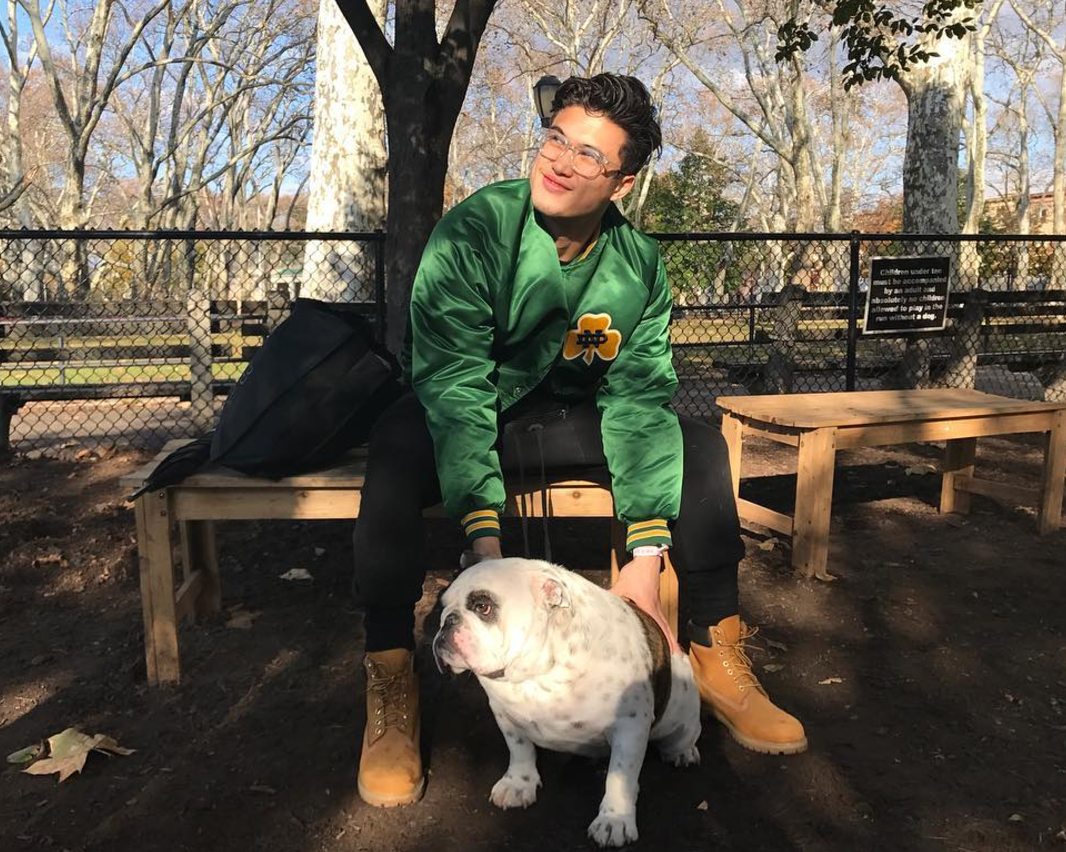 47.
Not to mention when KJ shared this pic because he was missing Charles.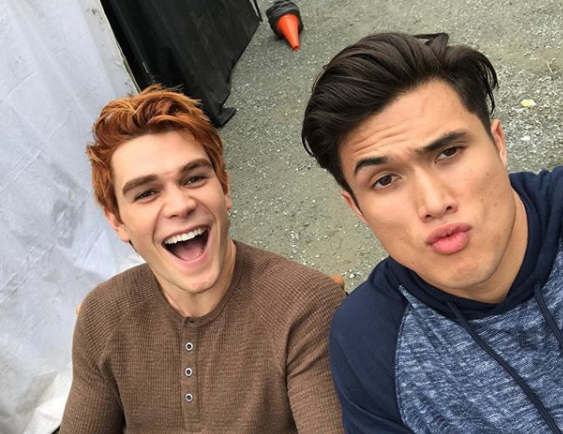 48.
When the squad caught a flight together and took this pic.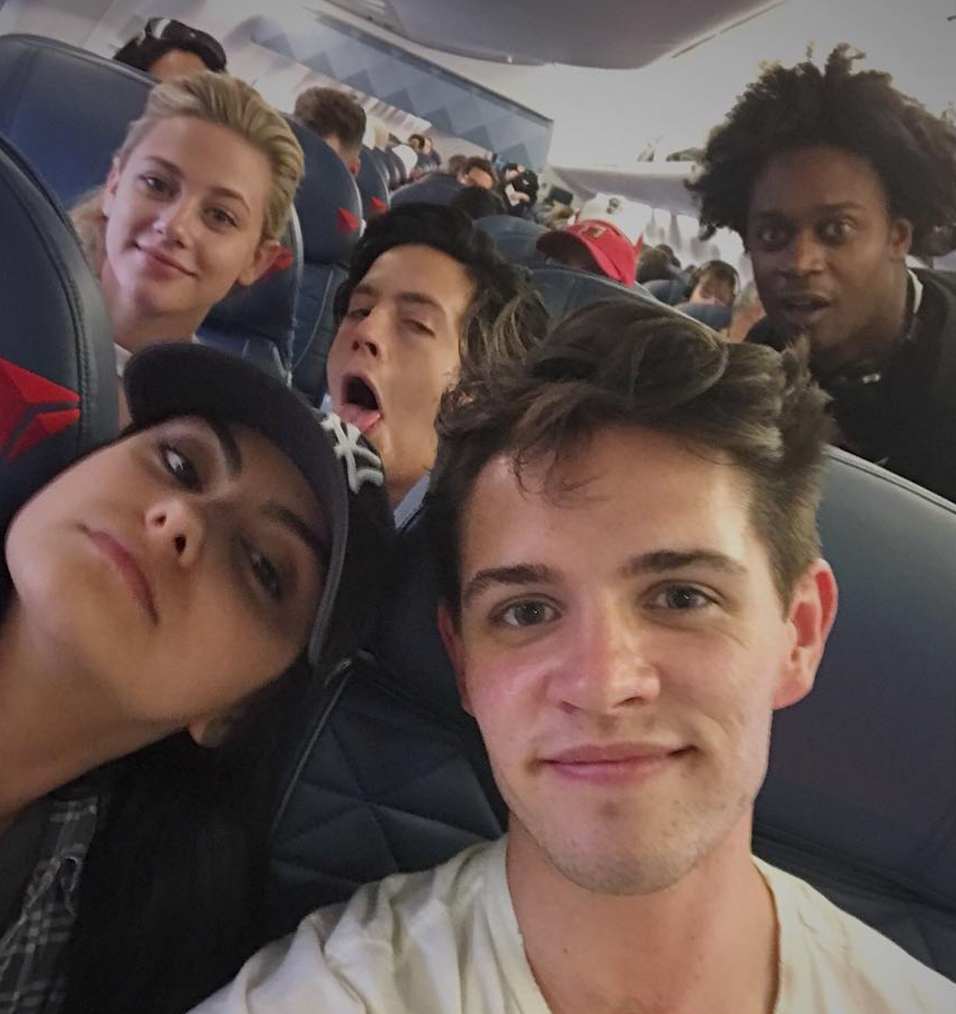 49.
When Cole was a creeper in the background of KJ's photo.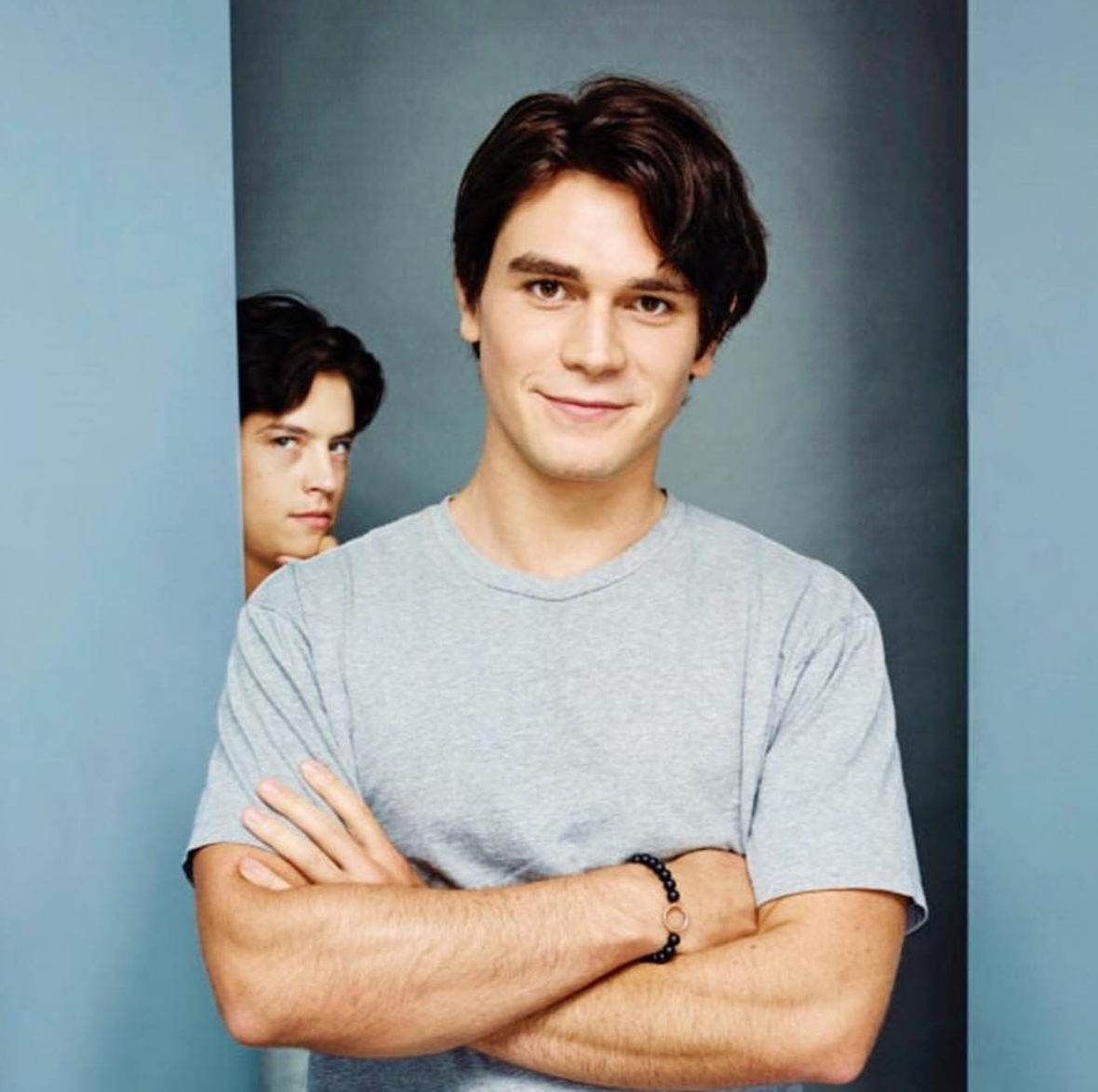 50.
When Casey and KJ took these selfies together.
51.
When KJ showed some appreciation for his on-screen dad, Luke Perry (Fred).
52.
When Casey shared this cute selfie with Rob Raco (Joaquin).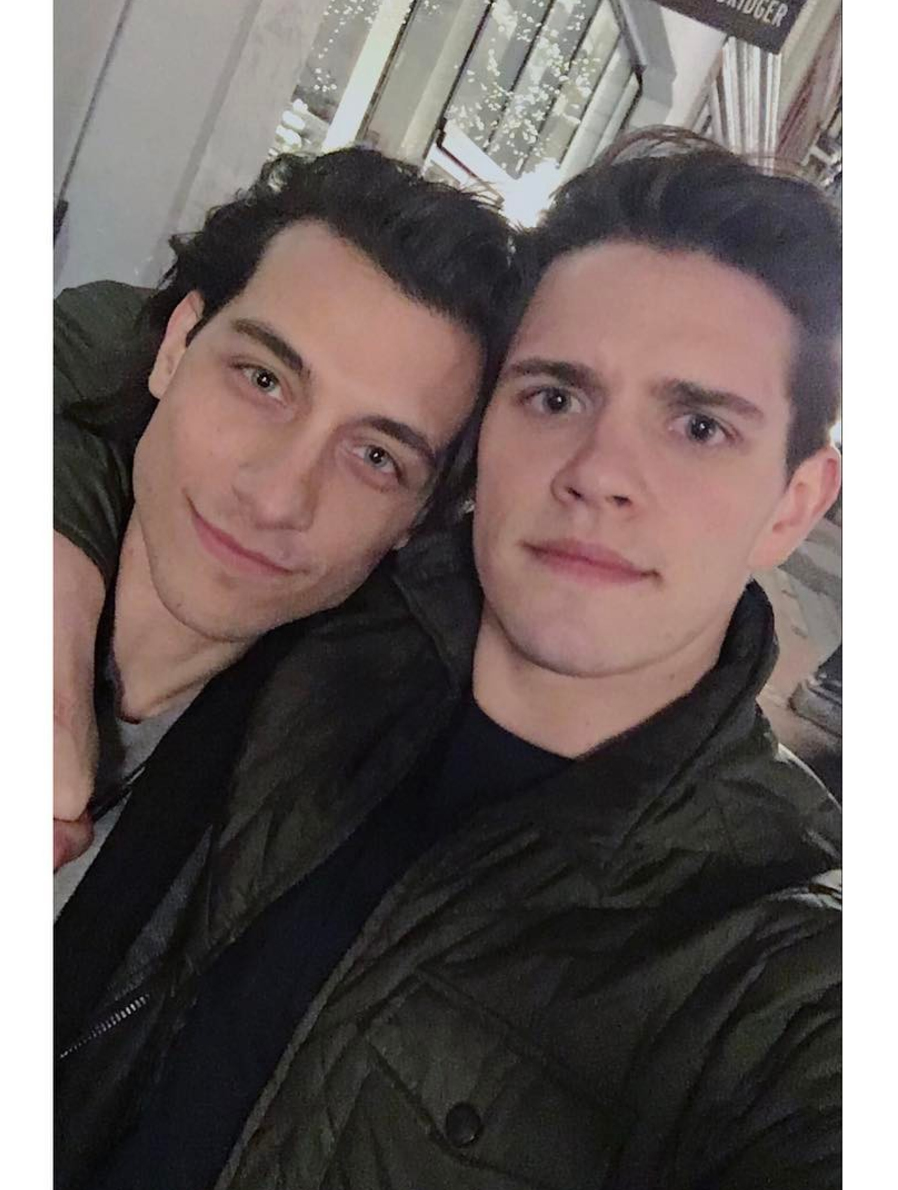 53.
And when the whole squad looked like they legitimately adored each other.