1.
When Nick told Kat that he would miss her even if he never knew her in The Wedding Date:
2.
When Nick pushed Kat up against the car and pressed into her as he whispered in her ear in The Wedding Date: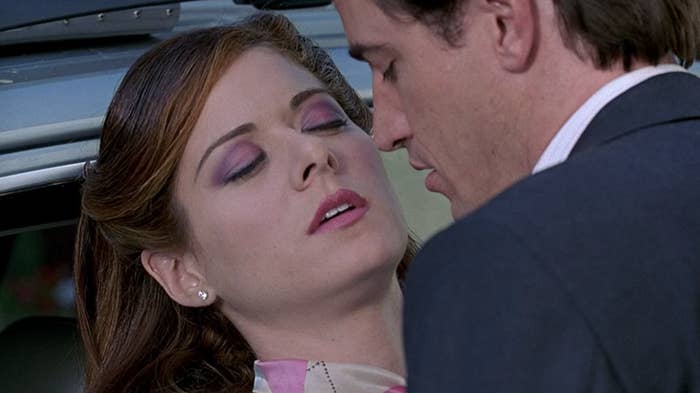 3.
When Laurie helped Amy untie her apron in Little Women:
4.
When Laurie chased Jo around the beach in Little Women:
5.
When Cecilia emerged from the fountain in front of a stunned Robbie in Atonement:
6.
When Jack held Ennis in the tent in Brokeback Mountain:
7.
When Sam told Kate that he could "fix" various things for her in Holes: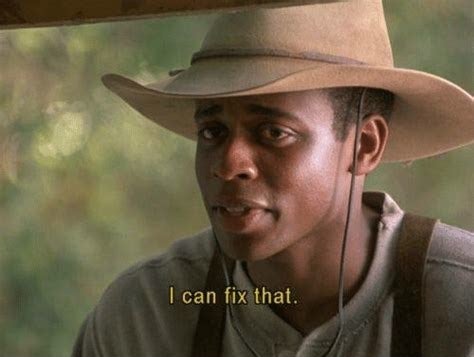 8.
When Mr. Darcy emerged from the lake with his white shirt in (Colin Firth's) Pride & Prejudice:
9.
When Mr. Darcy professed his love to Elizabeth in the pouring rain in (Matthew Macfadyen's) Pride & Prejudice:
10.
When Mr. Darcy helped Elizabeth into her carriage and FLEXED HIS HAND BECAUSE HE WAS SO AFFECTED in Pride & Prejudice: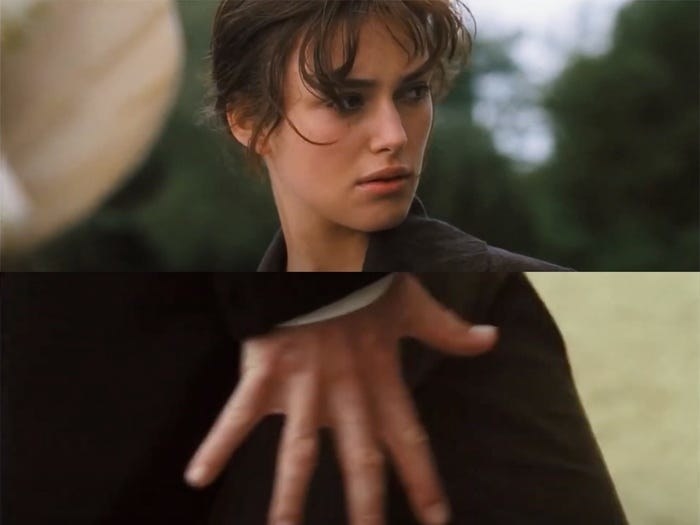 11.
When Mr. Darcy and Elizabeth did their hate/love dance and everyone else seemed to disappear from the ballroom in Pride & Prejudice:
12.
When Mr. Lefroy threw this smirk at Jane as they danced together in Becoming Jane:
13.
When Jane and Mr. Lefroy had their tension/innuendo-filled conversation in the library in Becoming Jane:
We interrupt this program to bring you the very tension filled scene between Jane and Mr. Lefroy that, frankly, needs to be watched to be understood:
14.
Back to our regularly scheduled programing. When Fitz asked Olivia for "one minute" while on the campaign trail on Scandal: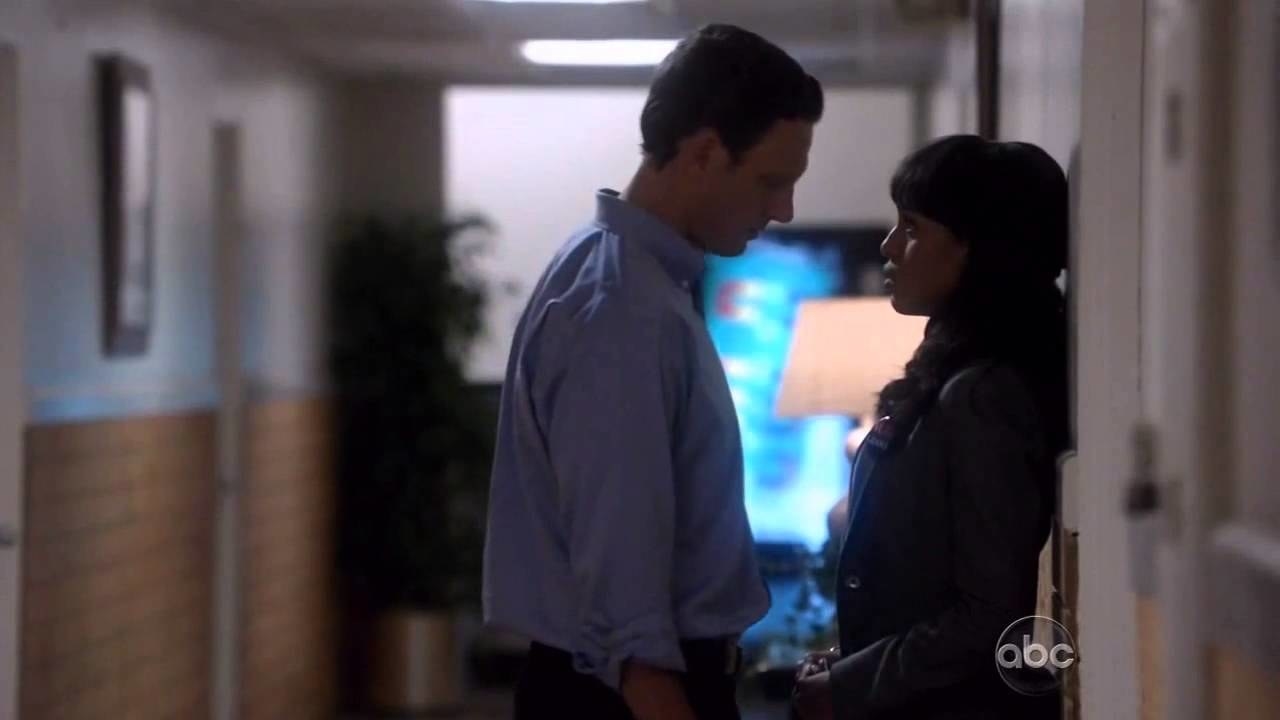 15.
When Fitz, in a callback, asked Olivia for "one minute" during their (Season 1) goodbye on Scandal:
16.
When Brienne tried to return Oathkeeper to Jaime and he refused, saying that "it will always be hers" on Game of Thrones:
17.
When Lenny and Midge shared their intimate dance in Florida on The Marvelous Mrs. Maisel:
18.
When Lenny offered Midge the "final puff" of their shared smoke on The Marvelous Mrs. Maisel: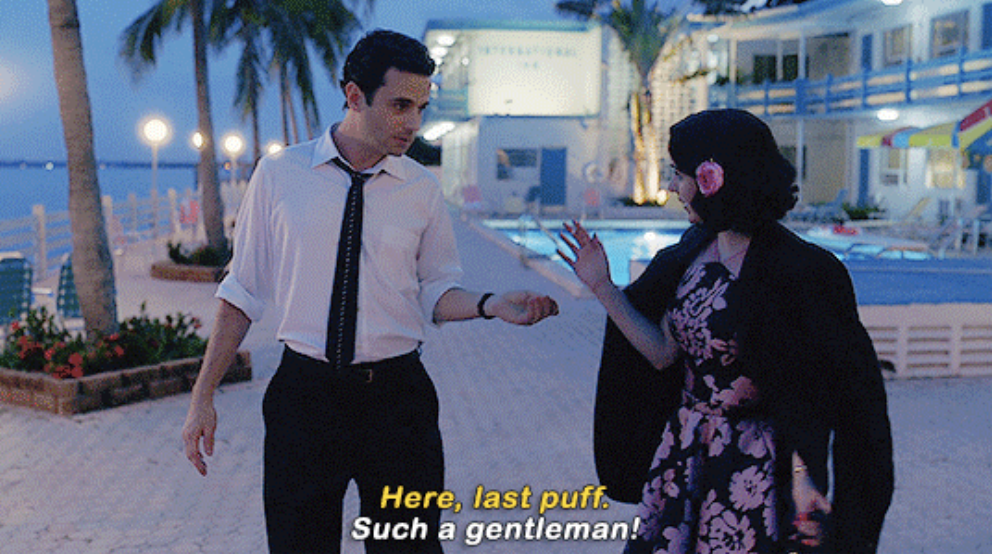 19.
When Santana and Sebastian had their "Smooth Criminal" battle in Blaine's honor on Glee:
20.
When Charlie perfectly and gracefully caught Jody during their stage shenanigans in Center Stage:
21.
When William ran his fingers through Noora's hair on SKAM:
22.
When Torrance and Cliff brushed their teeth next to each other in Bring It On: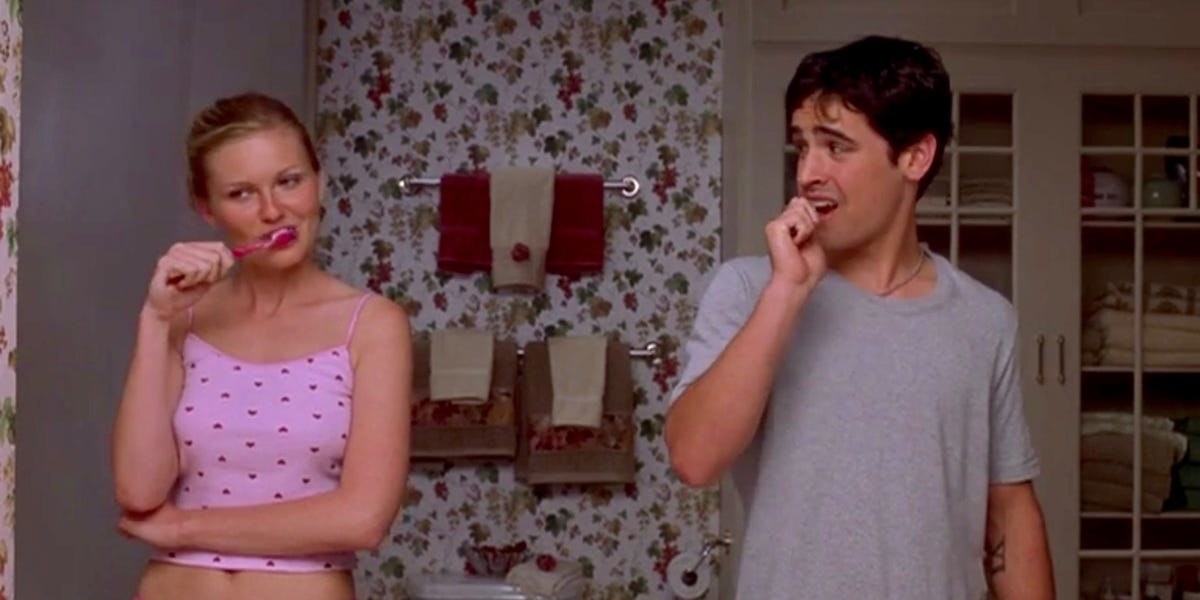 23.
When Cliff pushed Torrance on the swing in Bring It On: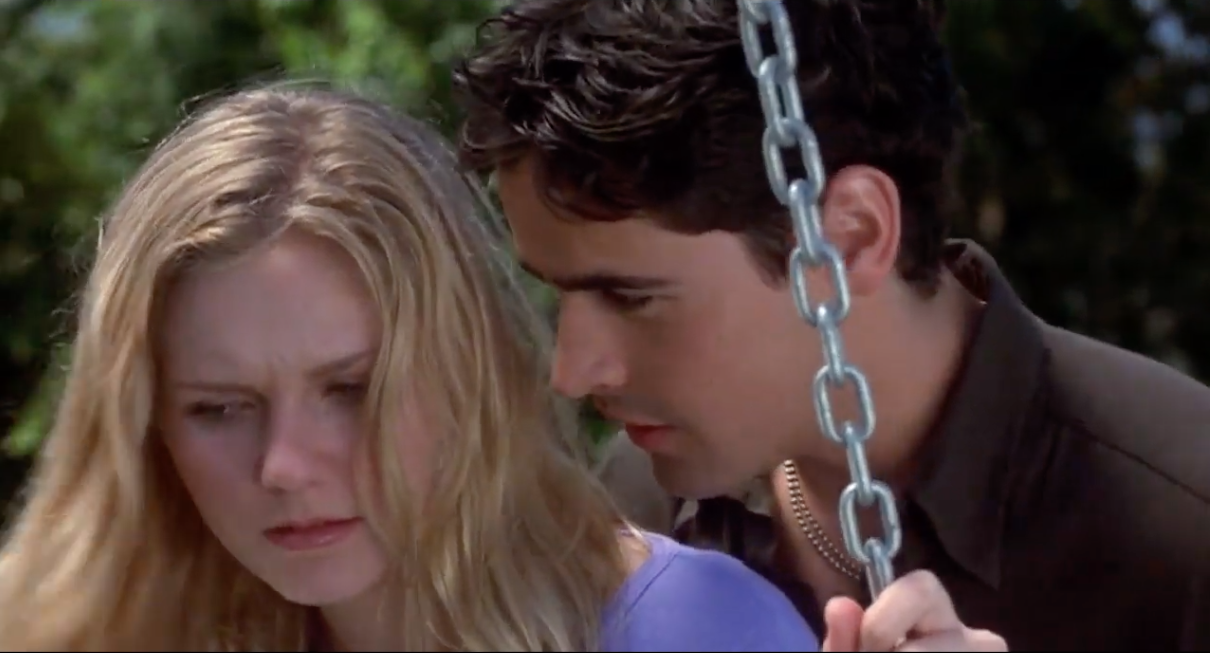 24.
When Kevin fixed Black a meal at his restaurant and watched him eat in Moonlight:
25.
When Simon and Daphne brushed their hands against one another while looking at his mom's favorite painting on Bridgerton: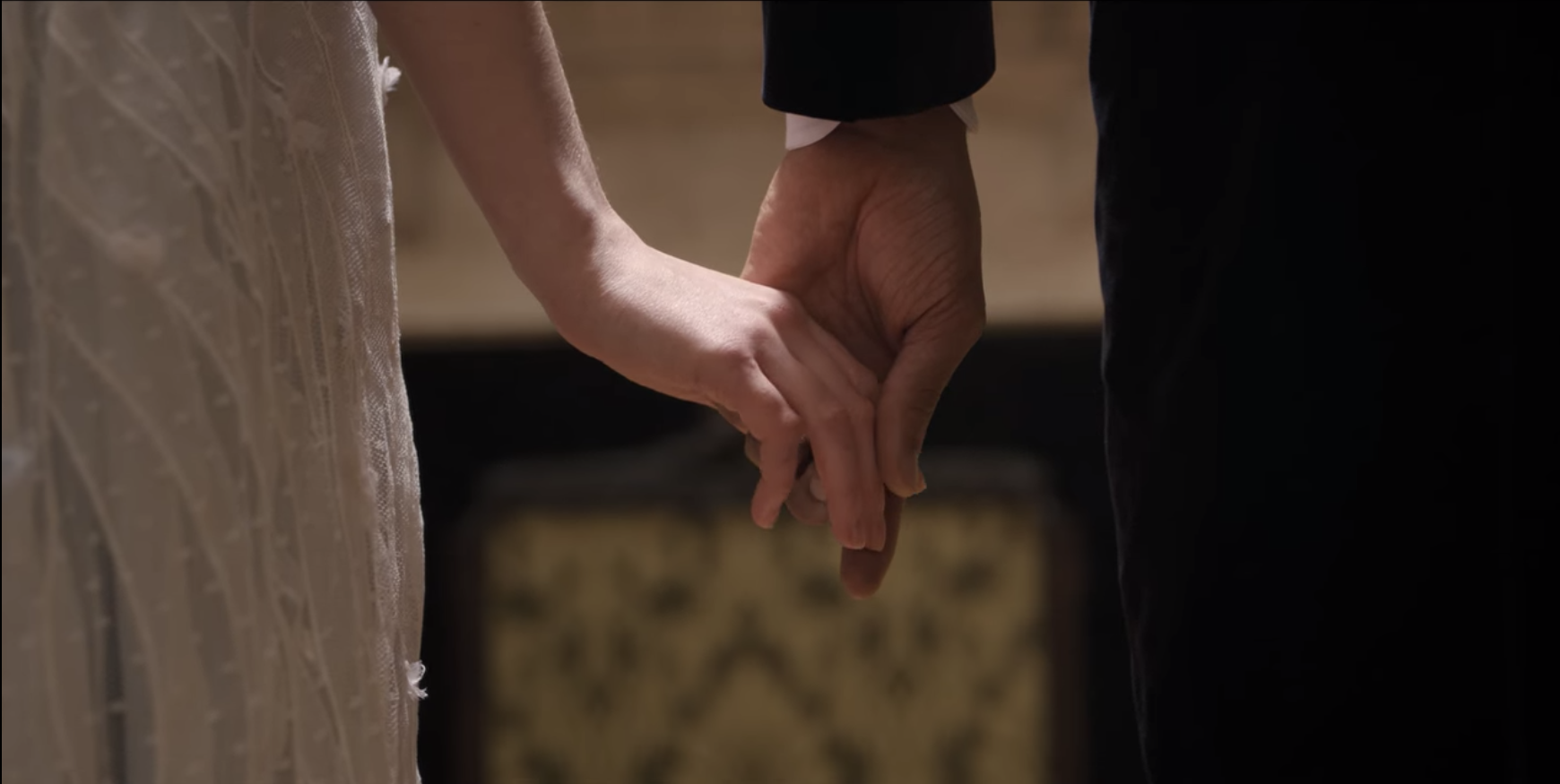 26.
When Simon licked the spoon at tea on Bridgerton:
27.
When Simon rolled up his sleeves while his friend was in the boxing ring on Bridgerton:
28.
When Graham held onto Megan's arm while they were forced to sit through another anti-gay presentation in But I'm A Cheerleader:
29.
When Matty tenderly caressed Jenna's head while they were dancing for the Poise photoshoot in 13 Going on 30: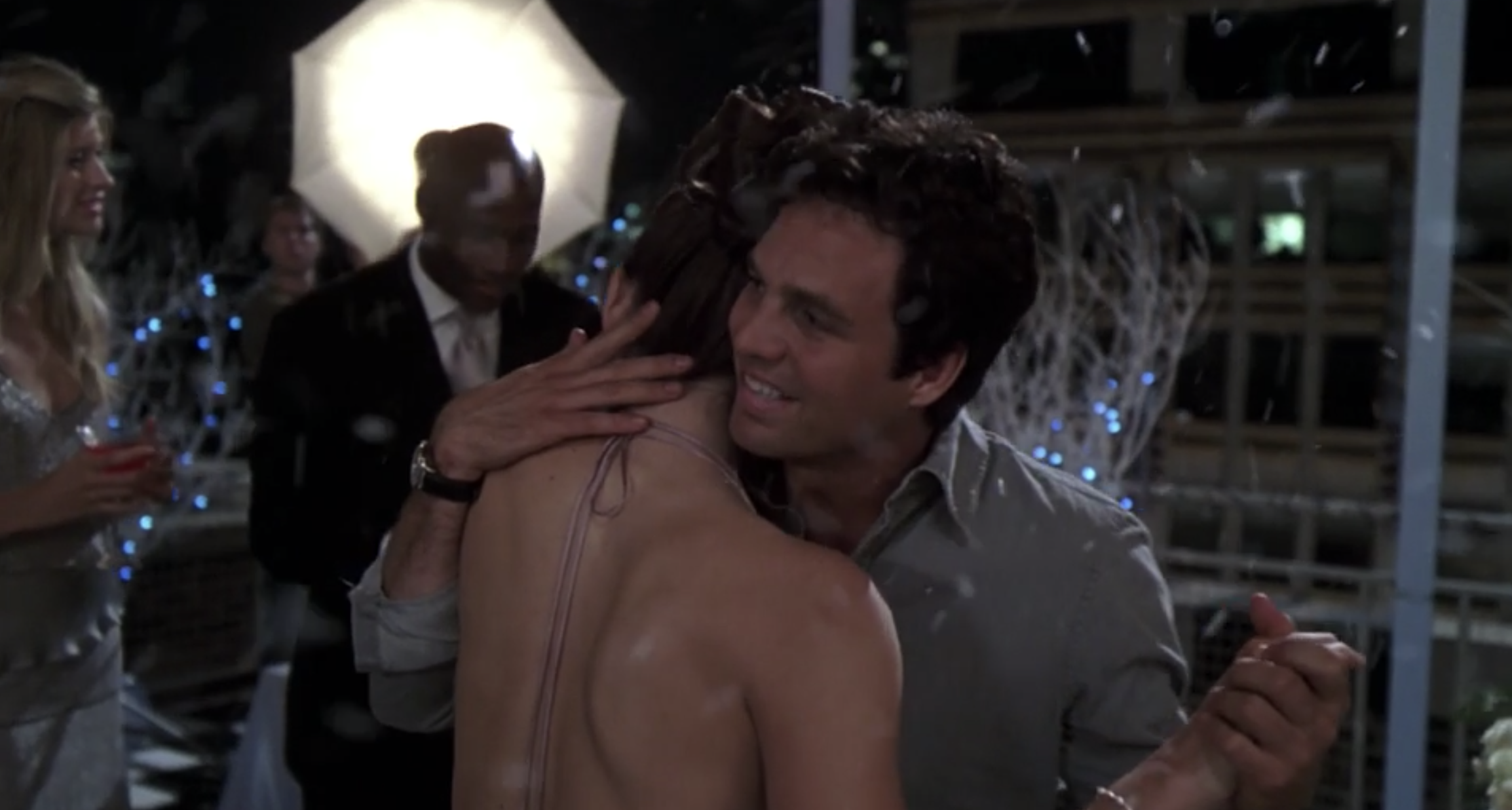 30.
When Bond comforted Vesper in the shower after she watched him kill two men in Casino Royale:
31.
When Mr. Knightley held onto Emma's waist a TOUCH longer than necessary during their dance in Emma:
32.
When Mr. Knightley looked at Emma as she ate her berry in Emma: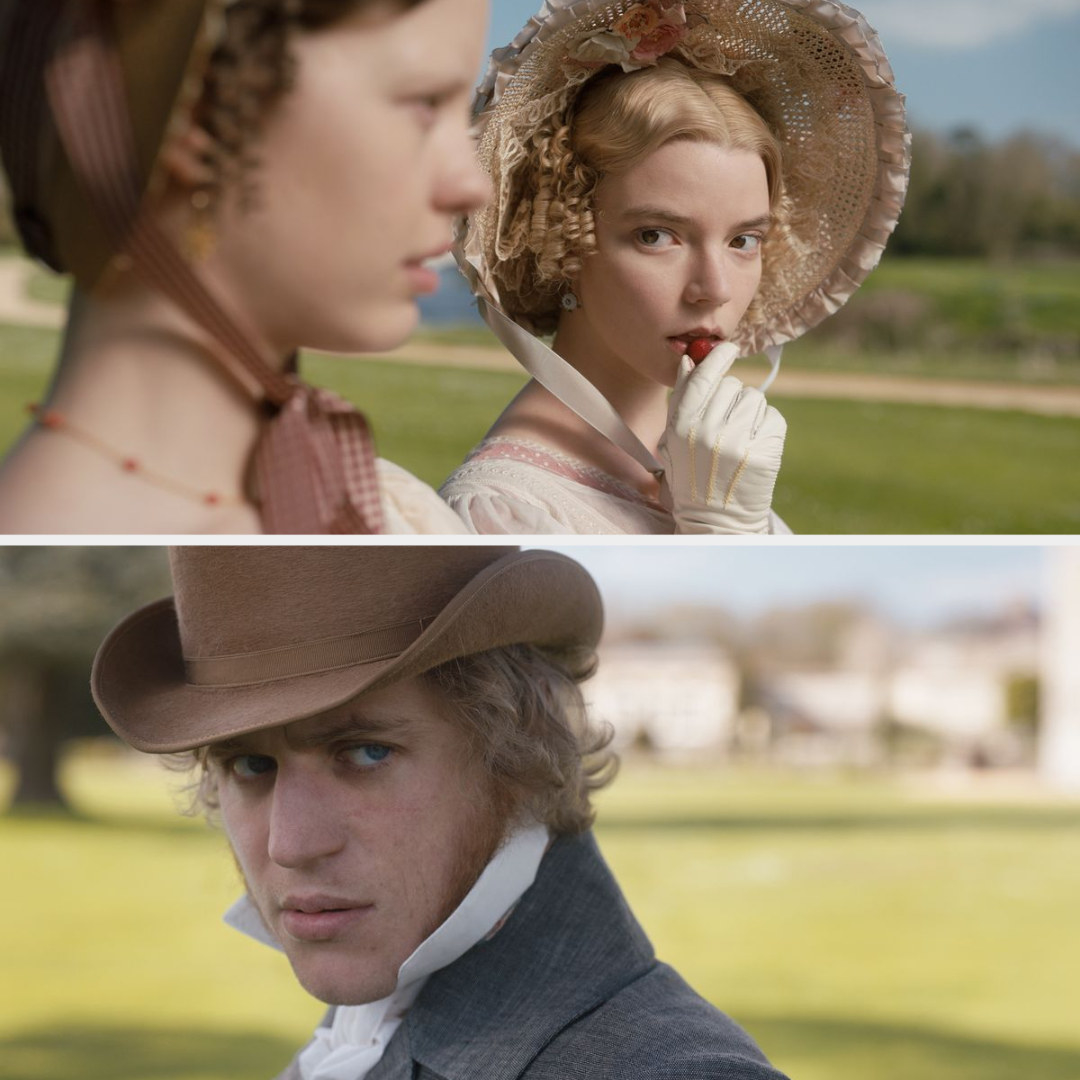 33.
When Michael removed the ring from Julianne's finger with his mouth in My Best Friend's Wedding:
34.
Back to our regularly scheduled programming: When India and Charlie played the piano with one another in Stoker:
35.
When Alan M. untangled Josie's back chain in her hotel room in Josie and the Pussycats: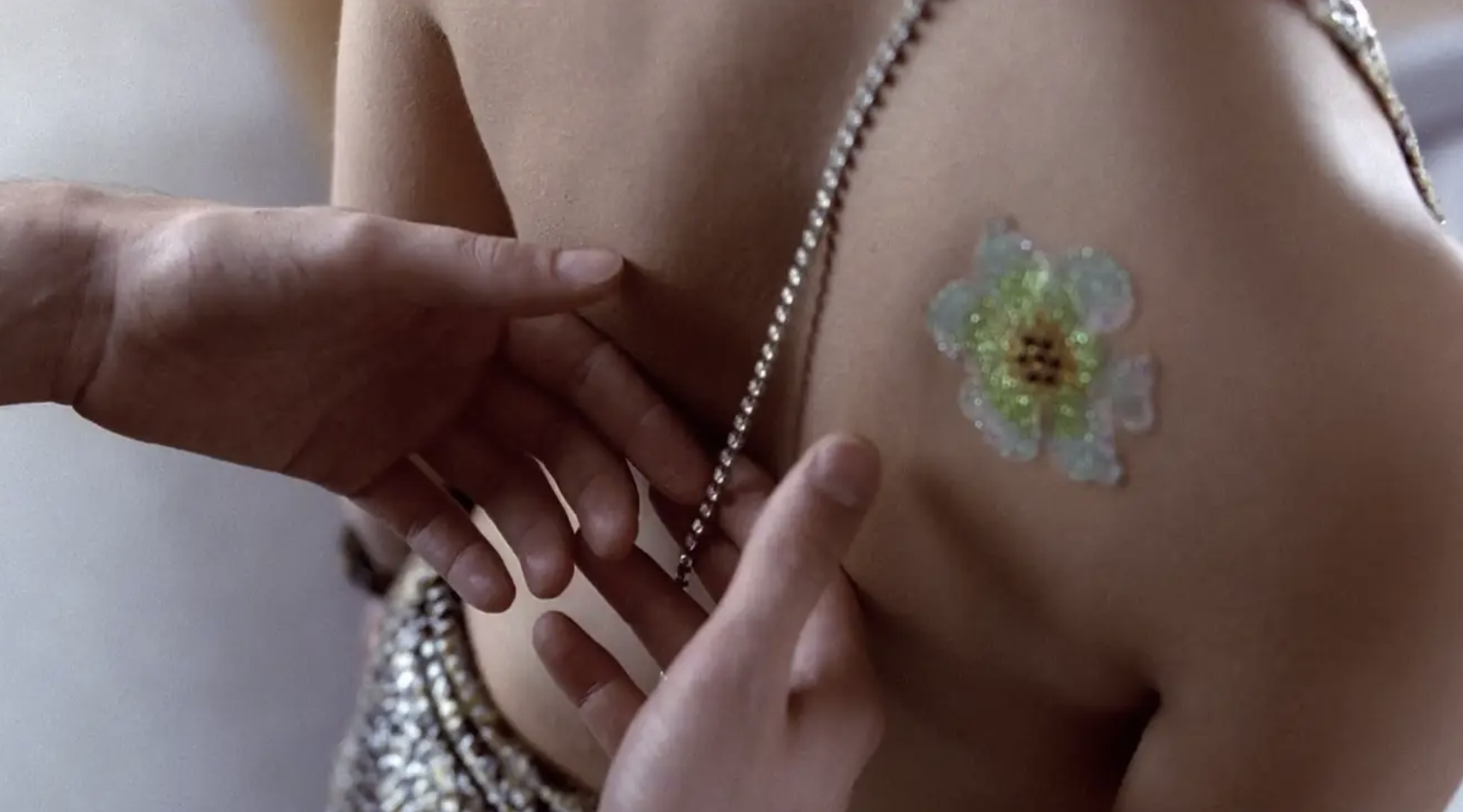 36.
When Mark and Bridget shared this look across the table at her birthday dinner in Bridget Jones's Diary:
37.
When Landon gave Jamie her temporary tattoo in A Walk to Remember:
38.
When Frida and Tina danced their sensual tango in Frida:
39.
When Romeo and Juliet stared at each other through the fish tank in Romeo + Juliet:
40.
When Lestat bit into Louis's neck in Interview with a Vampire:
41.
When Archer took off the Countess's glove in Age of Innocence: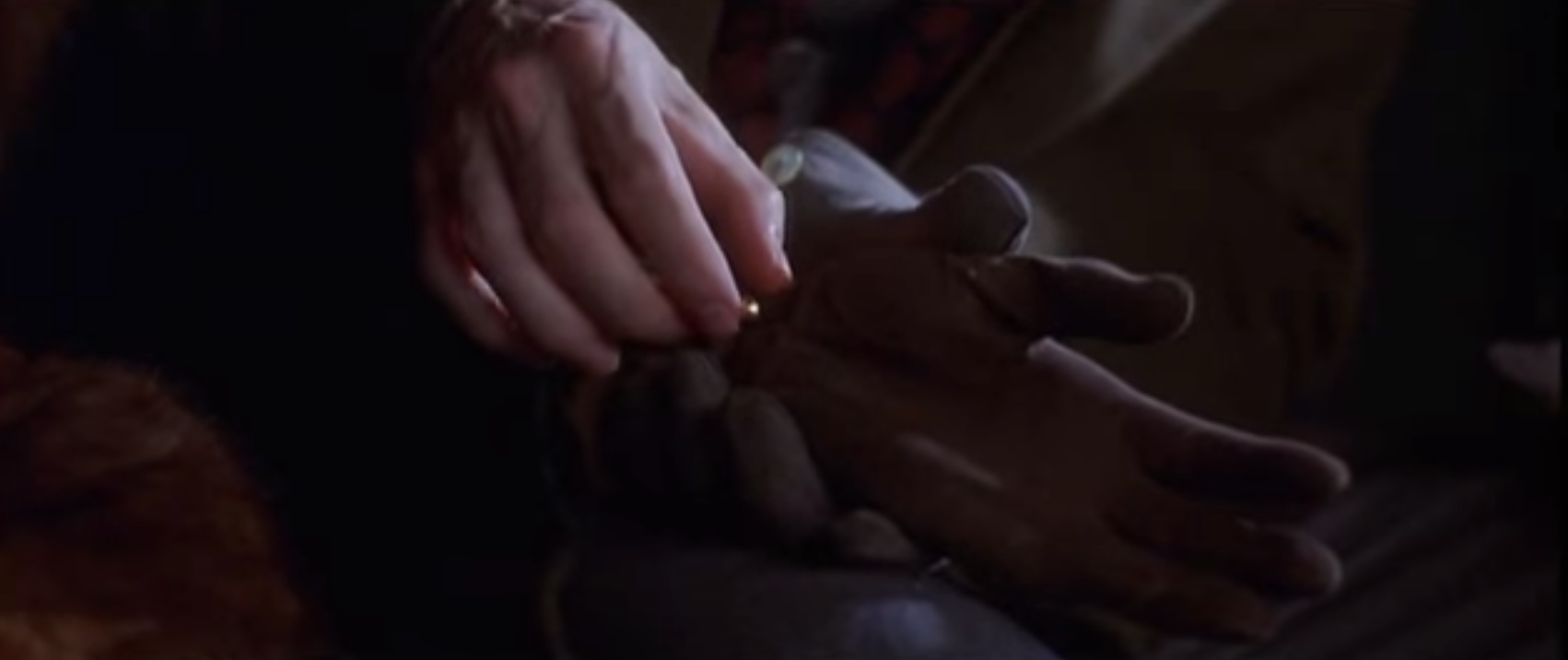 42.
When Carlisle bandaged Bella's arm after papercut-gate in The Twilight Saga: New Moon: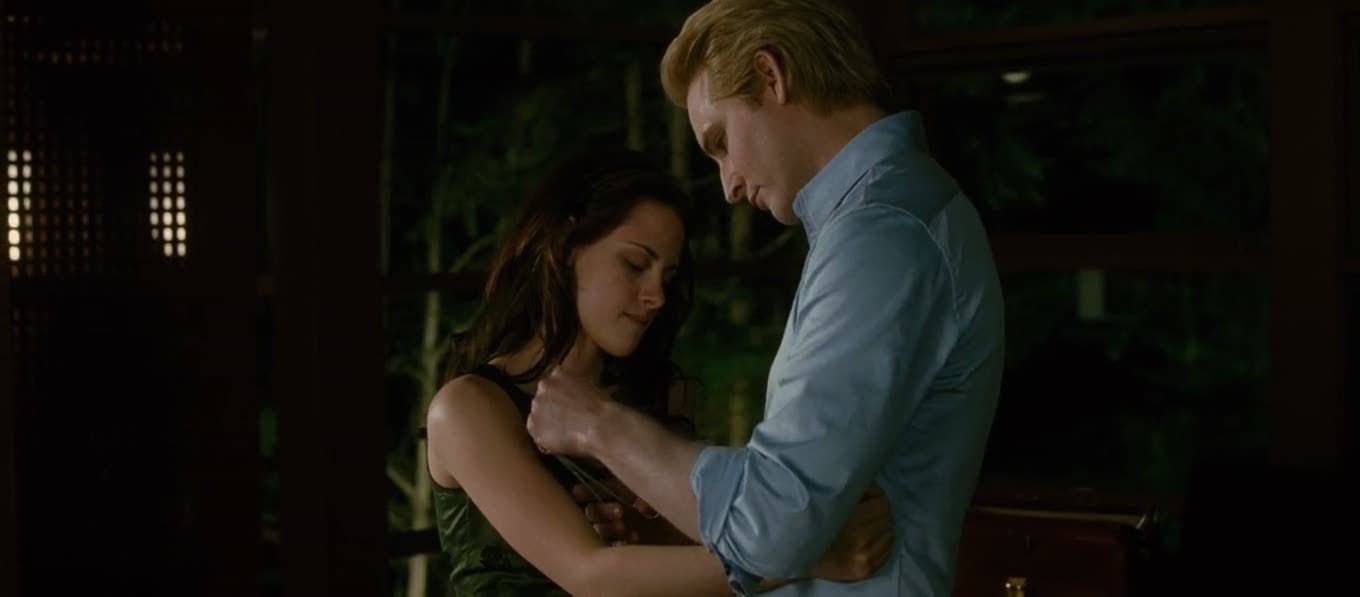 43.
When Céline brushed Jesse's hair out of his face and then gently caressed his neck in Before Sunrise:
44.
When Maria and Captain von Trapp danced with each other in The Sound of Music: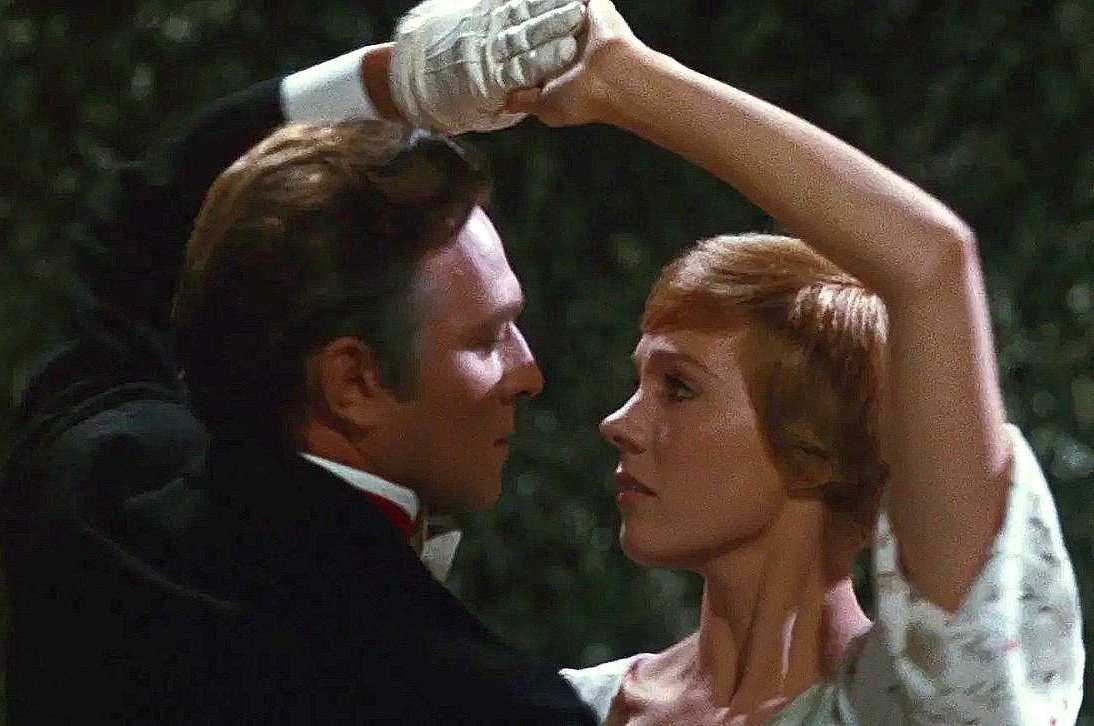 45.
When Peter twirled Lara Jean by her back pocket in To All The Boys I've Loved Before:
46.
When Peter slowly retreated away from Lara Jean's hotel room in To All The Boys I've Loved Before:
47.
When Luce and Rachel shared a moment at the punch bowl while they were looking for Rachel's wedding ring in Imagine Me & You: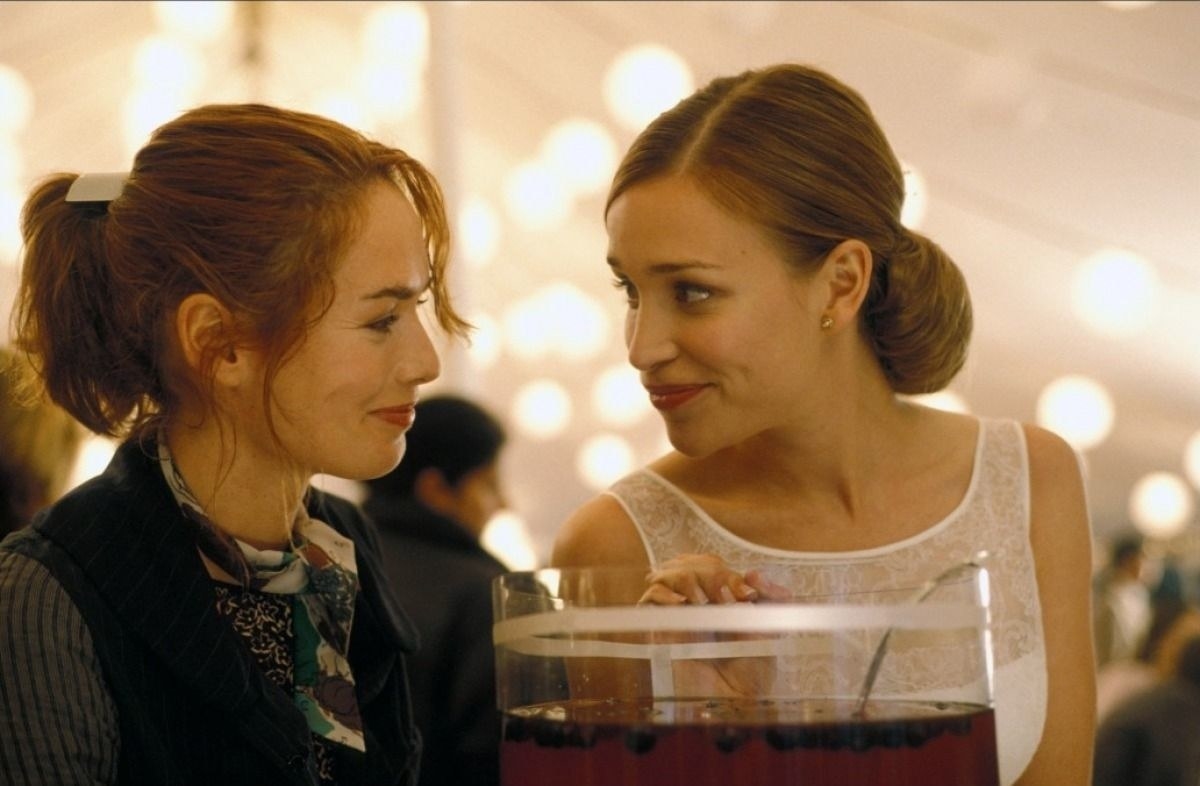 48.
When Jimmy Stewart and Donna Reed had to get close to both listen on the phone in It's A Wonderful Life: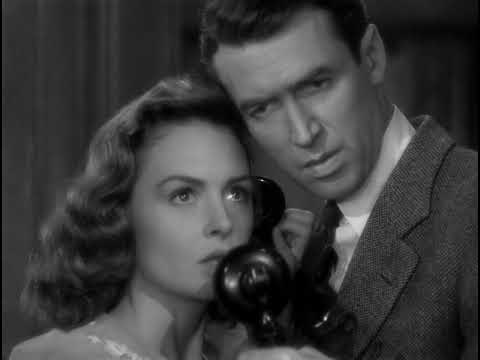 49.
When Kyle stole Lola's lollipop in LOL:
50.
When Jake and Lainey slept together without actually, you know, sleeping together in Sleeping with Other People: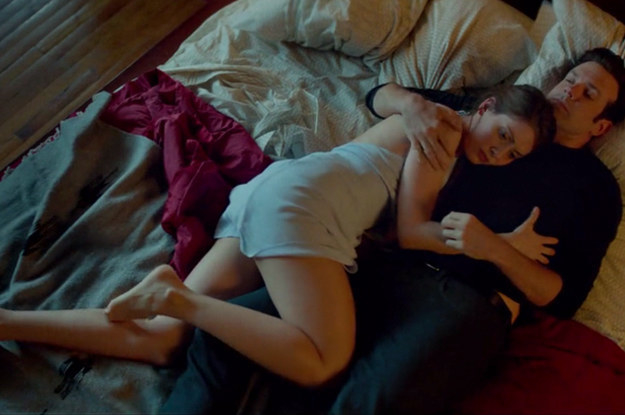 51.
Last, but not least, when Edward closed the jewelry lid on Vivian's hands in Pretty Woman:
I know this list was LONG, but I know there are EVEN MORE examples* out there — so sound off with your favorite non-sexual sex moments in the comments below!
*Seriously. I could have kept going but my editor told me that I had to stop at some point and submit this post finally.