1.
Chris Hemsworth, most famous for Thor, was once on Dancing with the Stars. Yep, before he was the God of Thunder he was LORD OF THE DANCE. He was a contestant on Dancing with the Stars in 2006, at the height of his Home and Away fame.

Sadly he didn't win. Can't think why.

2.
Liam Hemsworth, now starring in blockbusters like The Hunger Games, was in kid's show The Elephant Princess in 2009. His character was one corner of a love triangle. Good training for Gale! The show was about a teen girl who finds out she's really a princess in a magical land, which she can get to by elephant.

It made for some, er, interesting plot points.

3.
Nicole Kidman - you might have heard of her - started out in BMX Bandits. It was one of her first movies, made in 1983 when she was just 16. It was about a group of BMX-riding friends who come across a stash of walkie talkies, leading to hijinks with bank robbers and the police.

Nicole learnt how to ride a BMX for the movie, but her stunts were all performed by a man in a wig.

4.
Rose Byrne, the picture of perfection in Bridesmaids, got her start on Echo Point. It was a TV soap opera set in a coastal town. Rose was 16 at the time, and played teen character Belinda O'Conner.

But Echo Point was basically a knock-off of the already successful Home and Away, so it only lasted six months.
5.
Eric Bana, who hit the big time in Troy, is best remembered in Australia for Full Frontal. Before he became an AC-TOR in Hollywood, he was a comedian. He played a number of memorable characters on sketch show Full Frontal from 1993-1996.

It's still kinda hard to take him seriously, to be honest.

6.
Isla Fisher, a hit in rom-coms like Confessions of a Shopaholic, began her career on Paradise Beach. It was an Australian soap that came out in 1993, aimed primarily at American audiences. Isla Fisher played a mysterious character named Robyn Devereaux. In the last episode of the show she confessed to murdering one of the other characters.

Sadly no one will ever know what happened next, because the series was cancelled after failing to attract viewers in the US. Or Australia. Or the UK.

7.
Guy Pearce, who recently appeared in Iron Man 3, got started in movies in Heaven Tonight. After working on TV soap Neighbours for three years, Guy Pearce made the transition to film through this role. He played the talented son of an ageing rock star, who gets jealous of his success.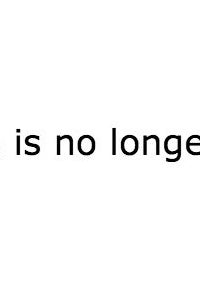 The movie bombed, lasting only two weeks in cinemas.

8.
Portia de Rossi, who is amazing in Arrested Development, first appeared in Sirens. Portia starred alongside models Kate Fischer and Elle Macpherson as one of the "sirens" - models and muses of controversial artist Norman Lindsay, played by Sam Neill. Hugh Grant also starred in the movie, as a Christian minister sent to stop one of the artist's works from being shown. He and his wife then get seduced by just about everyone.

There's lots of nudity and touching.

9.
Ryan Kwanten, best known as Jason Stackhouse on True Blood, was on Spellbinder: Land of the Dragon Lord. At 21, he played a 16-year-old guy on the kid's show. It was about a family who accidentally travels to a parallel universe.

One of his character's major plot points was getting mistaken for a water spirit, imprisoned and forced to "grant" wishes. Which he did by rapping really badly. In a wetsuit. With a bumbag.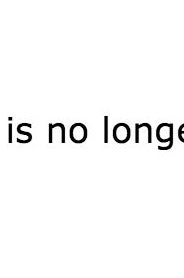 10.
Dean Geyer, who landed on Glee, started out as a contestant on Australian Idol. So he was already well-versed in cheesy musical moments. He appeared on the show in 2006.

Despite being popular with viewers, he didn't win. He came third, losing out to runner up Jessica Mauboy and winner Damien Leith.

11.
Yvonne Strahovski, star of Chuck, was on Headland. Headland began life as a Home and Away spin-off called Away from Home, but had been reworked extensively by the time it aired in 2005. Yvonne played Freya Lewis, a student who discovers her boyfriend is her ex-lover's son.

The show was canceled after two months on air.