First the good news: NBC actually has quite a bit! The network successfully expanded Dick Wolf's Chicago empire this season with the addition of a third show in November — Chicago Med joined stalwarts Chicago Fire and Chicago P.D. — and a fourth, Chicago Justice, was also picked up for the 2016-2017 season. NBC also has the No. 1 new show of the year in Blindspot; critical darlings in — gasp, comedies — The Carmichael Show and Superstore; and the ever-reliable Law & Order: SVU, The Voice, and Hollywood Game Night. Additionally, their productions of The Wiz Live and Dolly Parton's Coat of Many Colors were well-received and in the conversation about Emmy nominations.
And because of all that good news, the network made few changes to its fall lineup, which includes only three of its 14 new series — Timeless, This Is Us, and The Good Place (more on those below, including their trailers). "We've got a very stable schedule," Robert Greenblatt, NBC's chairman of entertainment, said in a conference with press Sunday morning. "For the first time in a long time, we're not running around, throwing shows against the wall, and hoping for the best. We really feel like we've got some great anchors and returning shows."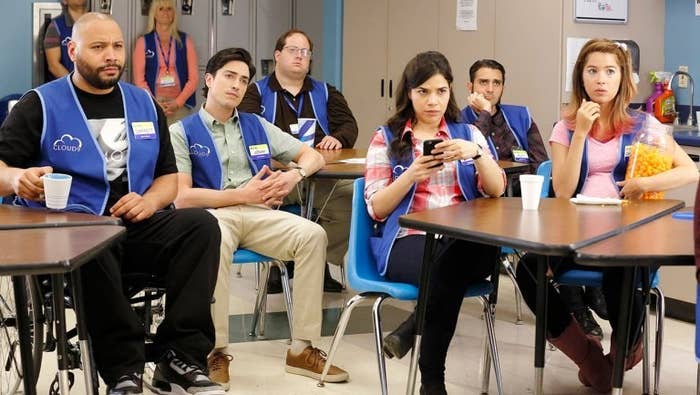 The only changes of note, in fact, are Blindspot now kicking off Wednesday nights, and, of course, NBC's ever-changing Thursday night lineup, which the network hasn't been able to get right since Friends went off the air 12 years ago. "Thursdays we've been obviously working on for the last couple years to get back some of what NBC used to have on that night," Greenblatt admitted. The network is taking advantage of the fact that CBS has football on Thursday nights for a good chunk of the fall, leaving room for those looking to laugh to head elsewhere. So NBC is putting a lot of stock in Superstore to lead off Thursday nights. It will be followed by Mike Schur's new show The Good Place, Chicago Med steps in at 9 p.m., and The Blacklist moves to10 p.m. Basically, everything else remains the same.
The bad news for NBC is that most of its new shows launched this past cycle were DOA — and that's not a Heartbreaker pun. Well, it's not only a Heartbreaker pun. The Player crapped out, no one wanted to see Heroes Reborn, Telenovela never found its footing and ended up getting axed, Truth Be Told was a mess, and did you even know that Crowded and Game of Silence ever aired on television? You did not.
So why aren't more of the shows NBC picked up for 2016-2017 on the fall schedule to replace them? Greenblatt made clear that that doesn't mean very much these days. "Fall is obviously still important, but I think, increasingly so, mid-season and summer are as important as the fall," he said. "We have as robust a schedule in the mid-season and summer now as we do in fall, and in fact, some of the biggest new shows have come in the mid-season. So there's less of an emphasis on fall, and additionally, for us, we just didn't need to overturn the schedule ... because we have extraordinary and remarkable stability."
If you don't see many of NBC's new shows listed on the schedule at the bottom of this post, it's because they won't air until mid-season. "I guess I'm happy we didn't have to do a lot in the fall," Greenblatt noted later in the call. "I couldn't be happier, actually."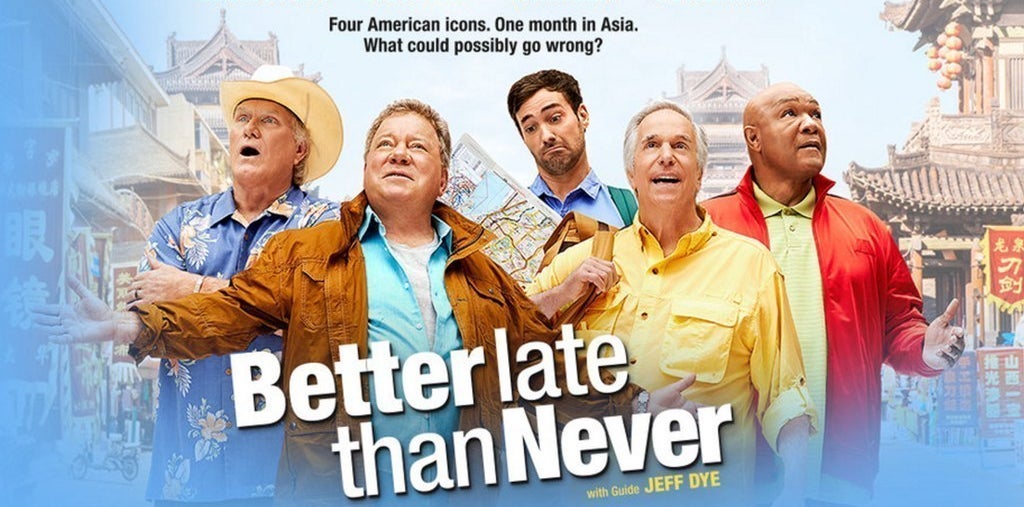 NBC will also be airing the Summer Olympics in Rio de Janeiro, and the network has some preliminary plans to take advantage of that event programming. "The promotional platform of the Olympics is enormous, and we'll be using it in every way, shape, and form we can think of to promote the fall schedule," Greenblatt said. "The Olympics really is the jet propulsion engine that starts the whole fall launch."
First, the network will be using the Olympics to get eyes on "our little show Superstore, which we're so excited about," Greenblatt said. "We had the idea to do an original episode of that show and air it at some point inside the Olympics ... at a time that we haven't nailed down yet, but we think we can give that show an enormous amount of attention and just really say to the world, 'This is a show that we love and believe in.'"
And when the Olympics are over, NBC will launch one of its three new unscripted series, Better Late Than Never, which follows Henry Winkler, William Shatner, Terry Bradshaw, and George Foreman as they travel around Asia. NBC's other new alternative programming includes LeBron James' game show The Wall, which will be hosted by Chris Hardwick, and First Dates, which is executive produced by Ellen DeGeneres and narrated by Drew Barrymore. The latter series is based on the very popular U.K. format and will allow viewers to watch real first dates happening over the course of an evening at one Chicago restaurant. (Here's a look at the original.)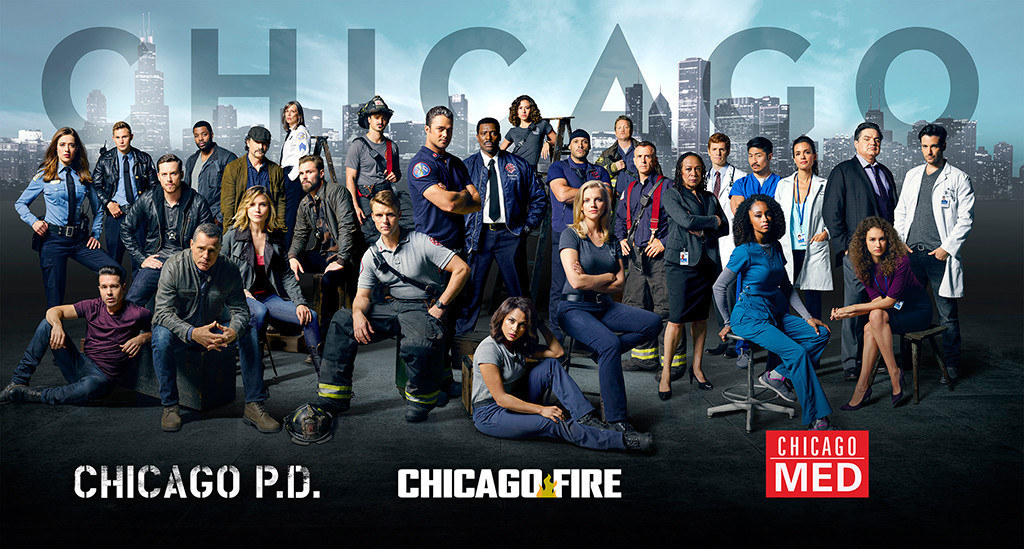 As for the rest of NBC's new shows for the 2016-2017 season, there are two spinoffs of the network's existing series — The Blacklist and the Chicago franchise — as well as two series based on books, one on a comic book, and another on a movie. And if you take a look at the other broadcast networks' new slates (CBS, Fox, ABC, and The CW), there are a whole lot of shows based on existing properties.
When asked why that is, despite the failures of some reboots this past season, NBC's entertainment president said: "In a cluttered world where there's hundreds of choices of things for people to do with their time, if the right remake or spinoff comes along and it's executed the way ours have been this season that we've just picked up, there's no reason not to pick up those shows. It feels like you have awareness that already exists on the shows; it makes the launching and marketing of those shows easier. We've seen such great results in the spinoffs coming out of all the Chicago shows, so we feel really confident about that."
Speaking of reboots, fans of Cruel Intentions can hold on to hope — or fear — that the pilot could make it to television. "It goes under the heading of embarrassment of riches," Greenblatt said. "There's no other show quite like it in our list of genres, but we like it and we're still discussing it and trying to figure it out."
Only the fall trailers have been released (none of the mid-season ones have) but NBC played most of them on Monday at its upfront at Radio City Music Hall. Our first impressions are below.
Timeless (Mondays at 10 p.m.)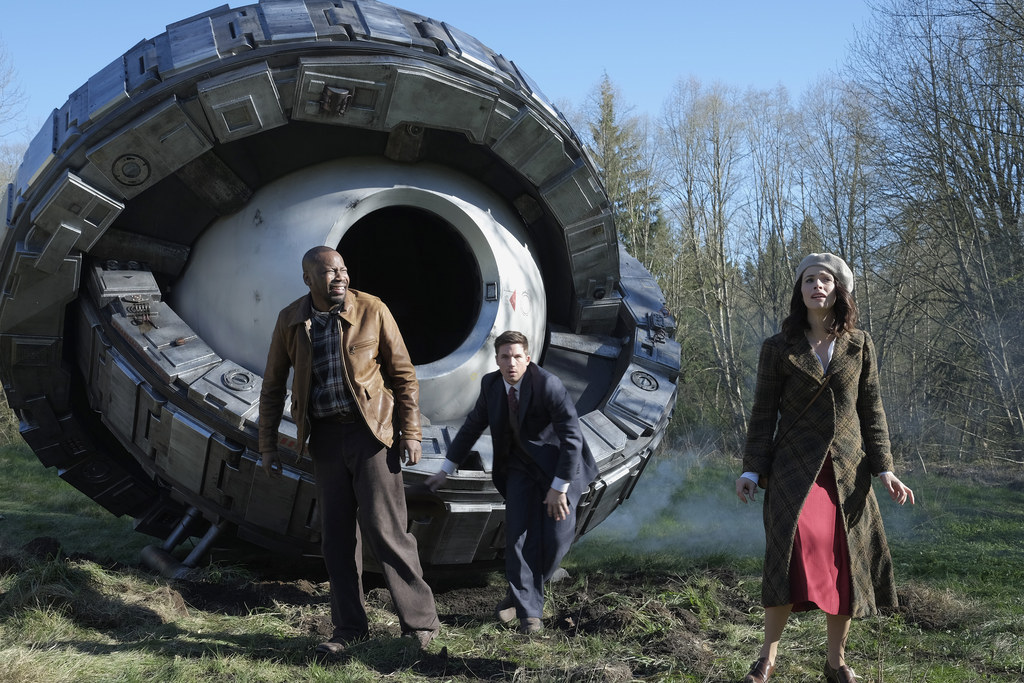 This Is Us (Tuesdays at 9 p.m.)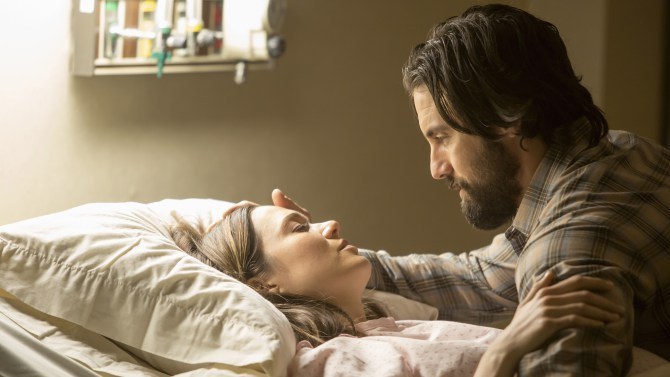 The Good Place (Thursdays at 8:30 p.m.)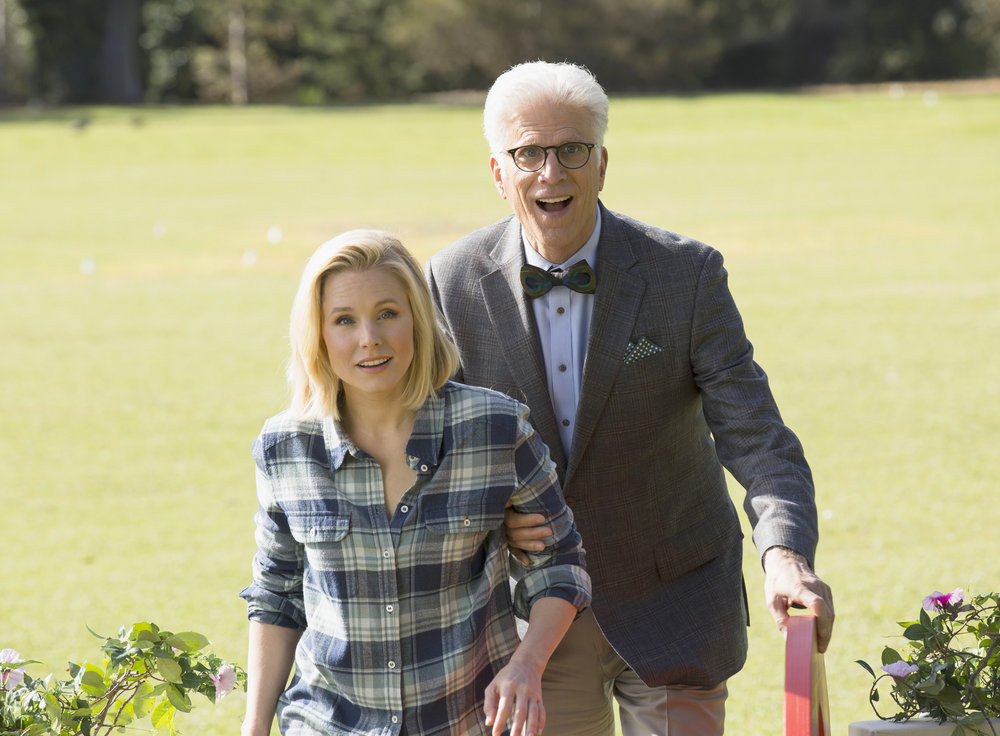 The Blacklist: Redemption (Mid-season)
Chicago Justice (Mid-season)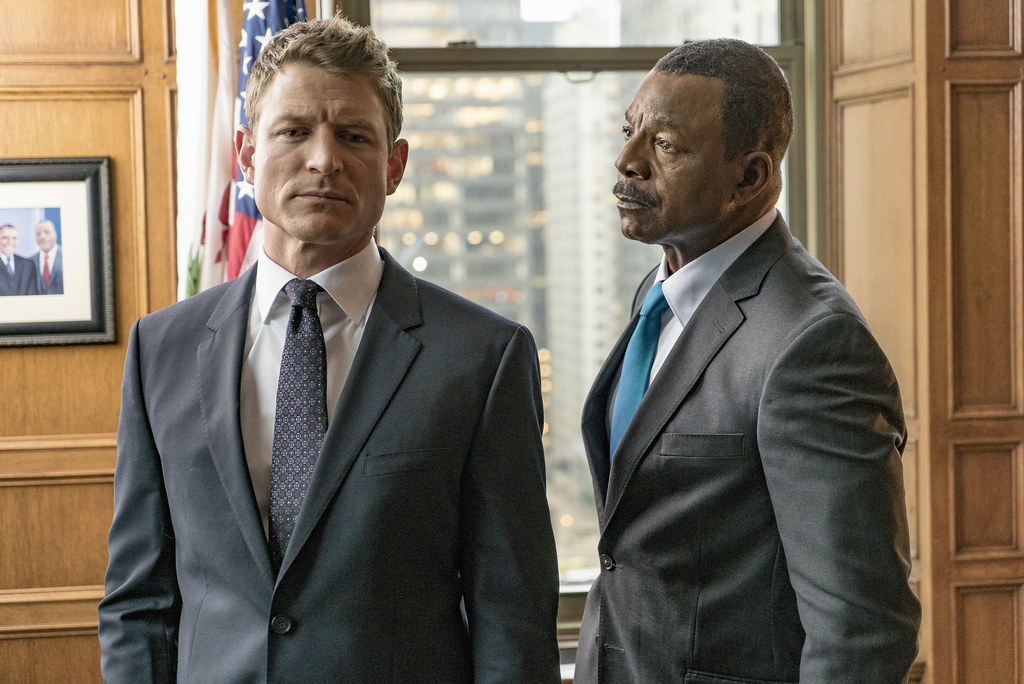 Emerald City (Mid-season)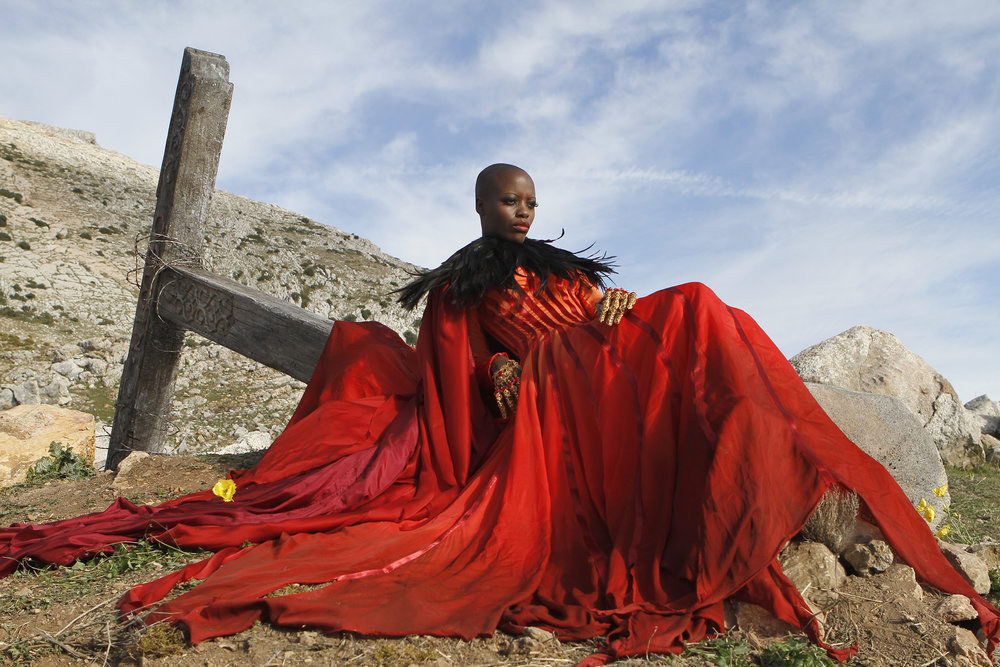 Great News (Mid-season)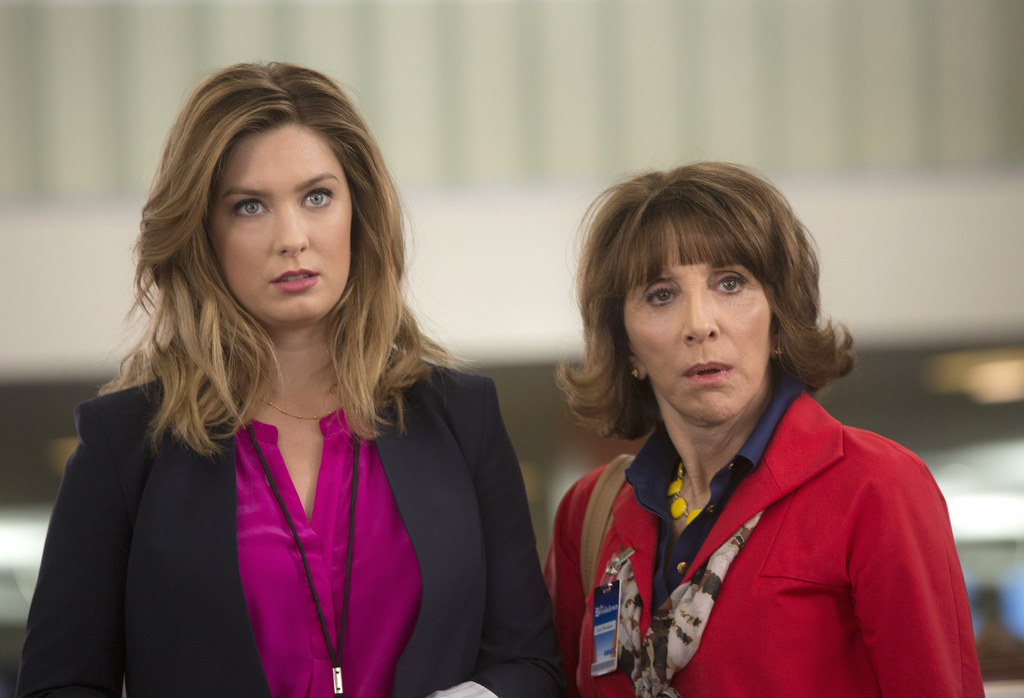 Marlon (Mid-season)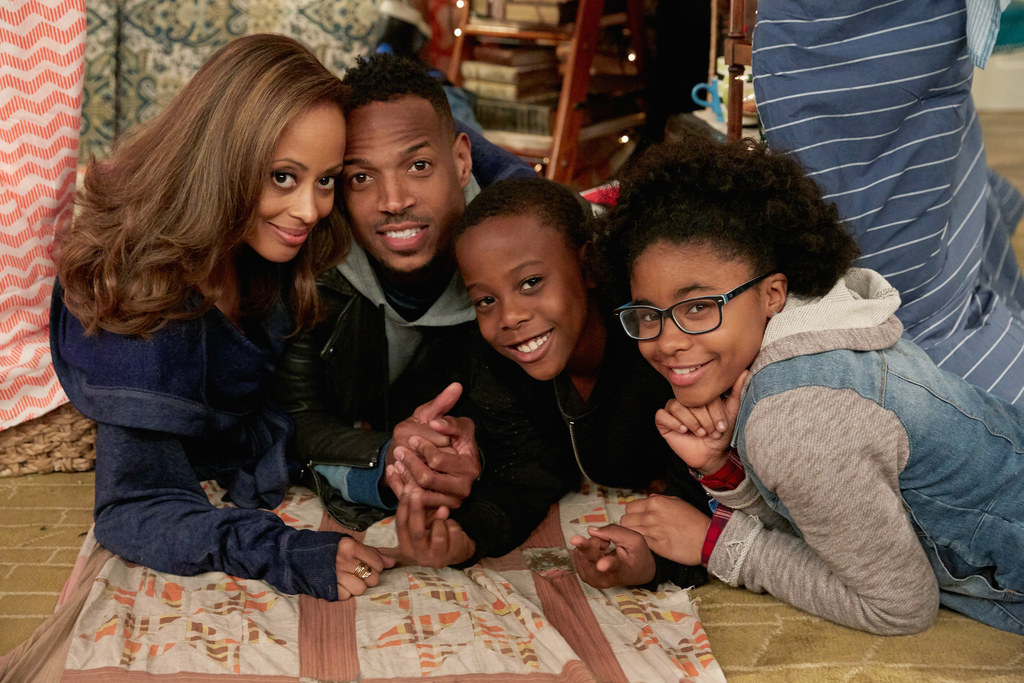 Midnight, Texas (Mid-season)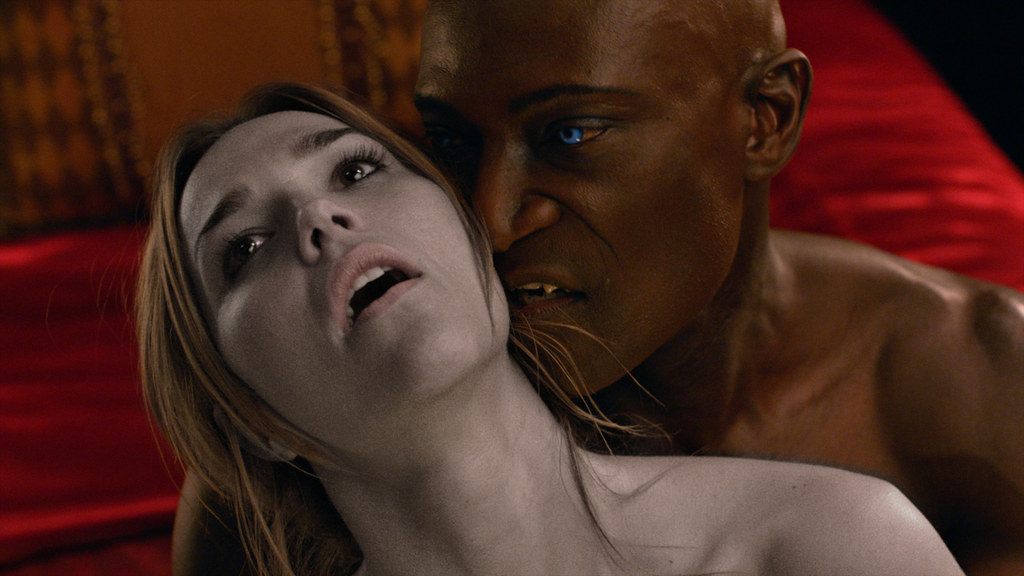 Powerless (Mid-season)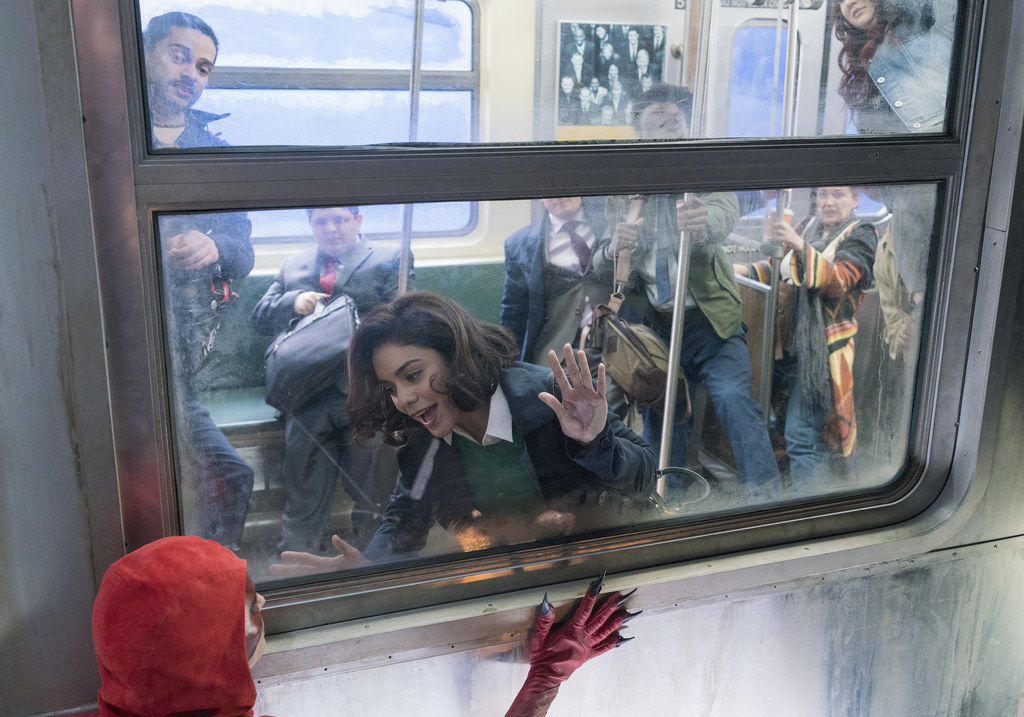 Taken (Mid-season)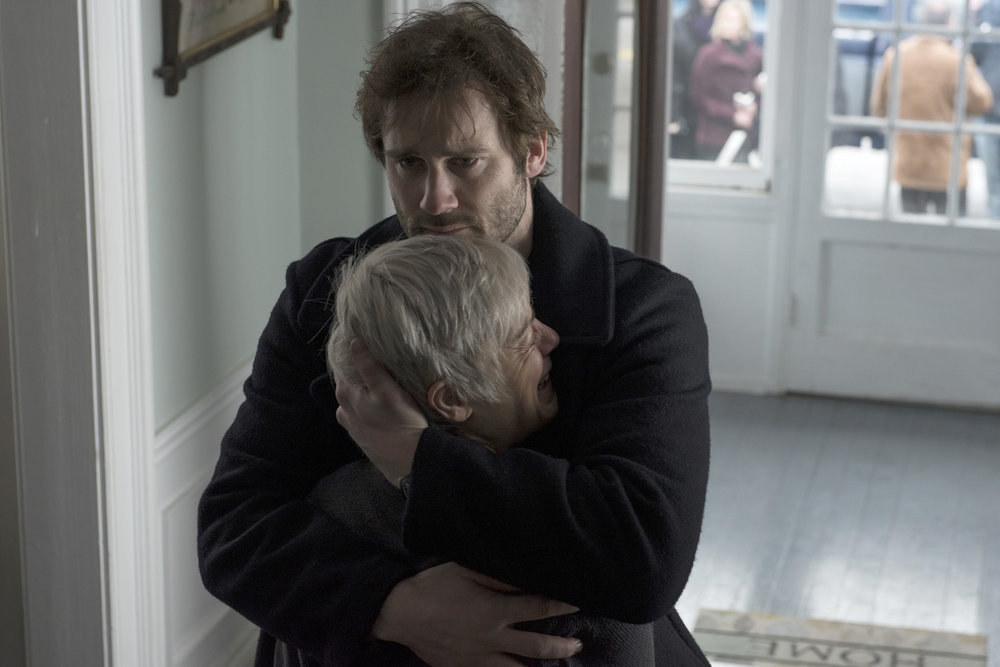 Trial & Error (Mid-season)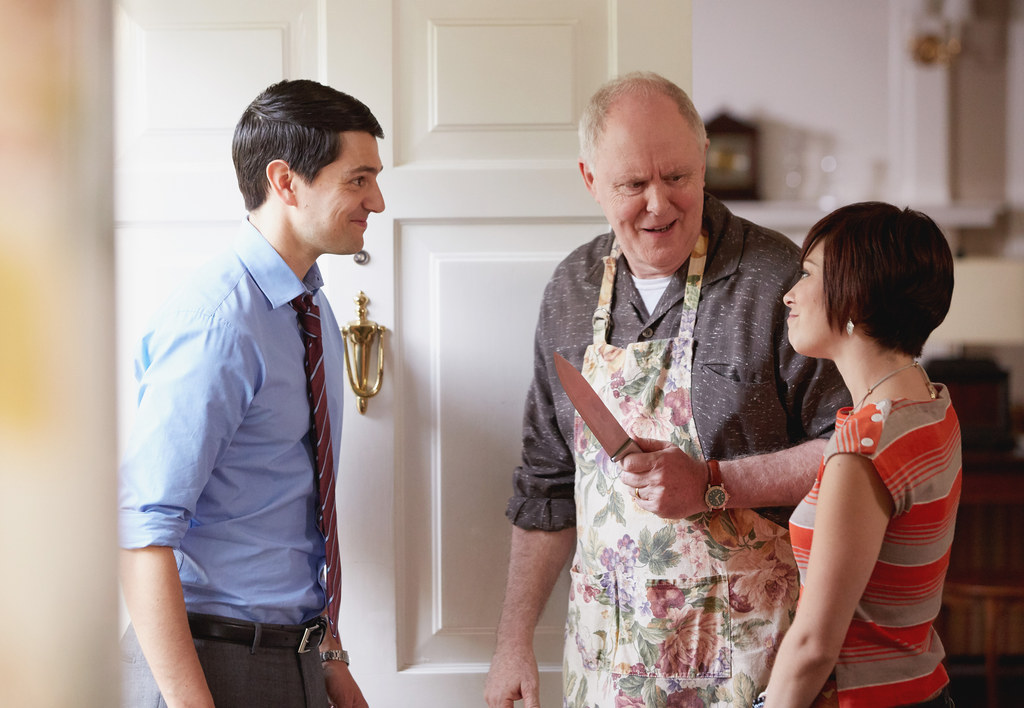 Here is the NBC fall 2016 schedule:
Monday
The Voice 8-10 p.m.
*Timeless 10-11 p.m.
Tuesday
The Voice 8-9 p.m.
*This Is Us 9-10 p.m.
Chicago Fire 10-11 p.m.
Wednesday
Blindspot 8-9 p.m.
Law & Order: SVU 9-10 p.m.
Chicago P.D. 10-11 p.m.
Thursday
Superstore 8-8:30 p.m.
*The Good Place 8:30-9 p.m.
Chicago Med 9-10 p.m.
The Blacklist 10-11 p.m.
Friday
Caught on Camera With Nick Cannon 8-9 p.m.
Grimm 9-10 p.m.
Dateline 10-11 p.m.
Saturday
Saturday Dateline Mysteries 8-10 p.m.
Saturday Night Live (classic encores) 10-11 p.m.
Sunday
Football Night in America 7-8:20 p.m.
Sunday Night Football 8:20-11 p.m.
Note: An asterisk (*) indicates a new show for the 2016-2017 season.
Note: In mid-May every year, the five television broadcast networks — NBC, CBS, ABC, Fox, and The CW — present their new shows and upcoming schedules to advertisers at events called "the upfronts." That's why you see an onslaught of new programming in May, as well as the cancellation of current shows. This post will be continually updated.
CORRECTION
The 2016 Summer Olympics will be held in Rio de Janeiro. An earlier version of this post misstated the city.