This Is Why We Need To Be Kinder To Retail Workers During The Coronavirus Outbreak
Be kind and courteous — and above all, don't yell at people who are just trying to do their job.
Since December last year, the coronavirus outbreak has resulted in more than 190,000 people being infected around the world. As of today, 375 Australians have been diagnosed with COVID-19.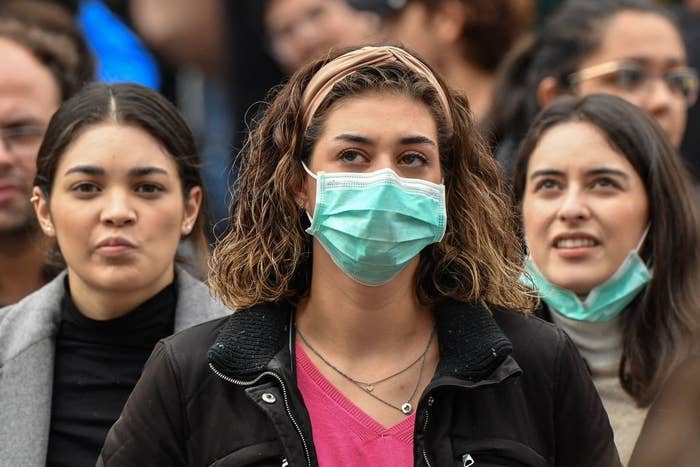 In Australia, this has led to panic-buying of basic supplies — like toilet paper, pasta, meat and rice — a call for a nation-wide lockdown and several new restrictions implemented by the government to slow the spread of the virus.
But despite all of this, many retail and service workers, including those that work in hospitality, are still being forced to work during the outbreak.
Often with minimal safety standards put in place to protect them.
It's a difficult situation. The public relies on these workers for daily essential tasks — like purchasing food from your local supermarket.
And without them, it's probably safe to say that the current regulations we have in place while shopping — like restricting packs of toilet paper to one per person — would, well, crumble, resulting in more situations like this.
In saying that, the amount of abuse and stress that these workers have to deal with on the daily is uncalled for.
There's no need to yell, to start fights, to push people out of the way and to get mad at the workers who are just trying to help you and go about their day.
Because if you haven't already realised this, not everyone has the privilege of being able to work remotely.
Or the choice to simply quit and find a different job.
The work they do, although risky in this current climate, pays the bills, puts food on the table and ensures that they have a roof over their head.
So, the next time you come across a retail or service worker, please be courteous. Be kind, respectful and understanding because although they may want to help you, things may be out of their control.
At the end of the day, they're the ones working the long hours, coming into contact with hundreds of people everyday and above all, trying to cope with everything else that may be going on in their lives.
Shoutout to all the workers — whether that be retail, hospitality, public service, janitorial or the medical field — you guys are champions.